Best Tech Cleaning Products in 2022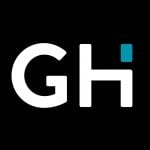 This product guide was written by GearHungry Staff
Last Updated
November 9, 2018
GearHungry Staff
GearHungry Staff posts are a compilation of work by various members of our editorial team. We update old articles regularly to provide you the most current information. You can learn more about our staff
here
.
GearHungry may earn a small commission from affiliate links in this article.
Learn more
Every year, the innovators of the world treat us to new, exciting, and groundbreaking pieces of technology that make our lives easier, quicker, and connect us to people and places like never before. We're a little spoiled, to be honest. These devices aren't immune to dirt, grease, and grime, though, and there's all manner of issues that can occur if you don't properly care for them, such bacteria build-up, but that's just the tip of the grossness iceberg. If you care about keeping your tech as clean as possible – and let's face it, you are – as well as keeping healthy, then you need the best tech cleaning products to increase its lifespan and keep it looking smart, too.
The Best Tech Cleaning Product
OXO Good Grips Electronics Cleaning Brush
The OXO Good Grips Electronics Cleaning Brush is our best choice for tech cleaning products and perhaps the best and quickest solution for keeping your laptop, phone and more free of dirt. The dual cleaning capabilities offer a little more than your average cleaning kit, while the portability means you can clean on-the-go.
You can sweep away dust as well as get to those frustrating hard-to-reach areas, and the soft bristles ensure you don't scratch your screens, which is probably what you're most concerned about. Cheap and cheerful, it's a true champion of tech cleaning. For more accessories that will keep your tech safe, check out our guide to laptop bags.
Key Features:
Sweeps away dust
Grabs dirt from hard-to-reach places
Ideal for keyboards, phone, camera lenses
Specification:
Brand

OXO

Model

1313180

Weight

1.6 ounces
Soft bristles
Compact storage
Two-in-one cleaning
A powerful product that can work as a phone, laptop, tablet, camera, car gadgets, and TV screen cleaner, the WHOOSH! Screen Cleaner is an excellent investment for anyone looking for a great value solution to keeping their tech as bacteria-free as possible.
With it, you'll get one 3.4oz bottle, one 0.3oz bottle, as well as two cleaning cloths and combined they'll eliminate as much as 99.99% of bacteria, preventing your screen becoming a pocket petri dish. It's small enough to take with you anywhere and is also non-toxic and odorless. All of this, along with the price makes it the best screen cleaner in terms of value. 
Key Features:
Powerful screen cleaner
Safe for all screens
Antimicrobial cleaning cloth
Specification:
Brand

WHOOSH

Model

WHOOSH! Inc

Weight

7.7 ounces
Award-winning design
Non-toxic
Odorless
Requires using a larger cloth for TV screens
MagicFiber Microfiber Cleaning Cloths
MagicFiber is a leading brand when it comes to finding an excellent, reliable screen cleaning cloth and this is no exception. These Microfiber Cleaning Cloths are a sweet and simple solution that is ultra-soft and manage to absorb dust, dirt, debris, and fingerprints to ensure the cleanest screen possible.
They're also durable with saw-toothed edges that prevent praying, while the individual wrapping keeps them both clean and dry. For the photography lovers among you, the grey cloth can also be used to white balance, which won't help you clean your screens, but is sure to come in useful. With MagicFiber, you already know what you're getting so all you need to do now is figure out how many you want. 
Key Features:
Leaves zero scratches, streaks or marks
Packaged for long-term safekeeping
Saw-toothed edge prevents fraying
Specification:
Brand

MagicFiber

Model

QZ0065

Weight

0.64 ounces
2-pack or more available
Fits in pocket, camera bag of glasses case
Works on majority of surfaces
PhoneSoap 3 UV Cell Phone Sanitizer
Our premium choice is the PhoneSoap 3 UV Cell Phone Sanitizer, which works its magic on devices of all shapes and sizes. Using UV rays, it zaps away all kinds of bacteria as well as charging your phone while all this is going on, which if we do say so, is not just convenient, but cool, and we do love coolness. It's large enough to fit all phones, and you can clean other items as well if they fit in.
If you want to splash the cash, it's a smartphone cleaner like you've never seen before, maybe even never thought possible. The future is now, guys, just make sure you wear your sunglasses because the future is bright.
Key Features:
Charges phone while cleaning
Kills 99% of bacteria
Uses UV to zap away dirt, bacteria, and more
Specification:
Brand

Phonesoap

Model

Black 3.0

Weight

1.7 pounds
Fits any phone
Cleans other items that fit
Ideal for variety of environments
ProCase Screen Cleaning Pad
A simple, straightforward phone cleaner, the ProCase Screen Cleaning Pad is a useful, easily portable and easy to use cleaning solution that clings to whatever is on your screen and removes it with ease. It doesn't leave scratches, smudges, dust, or fingerprints on your gadgets and is entirely chemical-free.
It works perfectly on all kinds of screens no matter if you're Apple, Android, or something else, as it's reusable, so you'll only need one to last you a lifetime. Each pack comes with four different colored pads, so you can hoard them like some clean-tech-obsessed dragon, or share the love with family and friends.
Key Features:
Reusable pad
Works with a variety of makes and models
Easy to use
Specification:
Brand

ProCase

Model

ProCase-CleanPad

Weight

0.8 ounces
Excellent value
Comfortable
Doesn't scratch surfaces
Requires checking for debris before use
Stoner Car Care GUST Easy Air Duster
While perhaps designed with the main purpose of cleaning dashboards, the Stoner Car Care GUST Easy Air Duster also works perfectly on technology. This includes screens, wireless keyboards, consoles, and cameras, and endeavors to fight off dust and debris in those hard-to-reach areas.
Anyone who's had their devices for a while, or had any device at all, will know how this debris can build up over time without you even noticing. If you want to keep up your phone's shiny, clean appearance, you'll need something that can remove that dust with ease, and this is the solution. As a bonus, it's completely OZone safe, so you can feel environmentally responsible while using it.
Key Features:
Suitable for dashboards, consoles, camera, and screens
Reaches hard-to-clean areas
OZone safe design
Specification:
Brand

Stoner Car Care

Model

94203

Weight

15.8 ounces
Safe for a variety of uses
Comes with advertized pressurization
No bitterant included
Requires clearing liquid discharge before use
Giotto's Large Rocket Air Blaster
Durable and long-lasting, Giotto's Large Rocket Air Blaster is a fun and effective way to remove dust and dirt from your devices. The nozzle is long, meaning it can reach those places that you struggle to get to, while the size helps provide a high-powered blast of air to make the job quick and easy.
Along with this, the one-way valve prevents anything from getting in, which would make everything redundant. It's a tad on the big sie, so you won't want to carry it around with you wherever you go, but for something to have in the car or in the house for your smart home devices, it will keep your gadgets looking as good as new.
Key Features:
Durable, long-lasting construction
Long nozzle
One-way valve prevents dust from getting in
Specification:
Brand

Giotto's

Model

AA1900

Weight

4.8 ounces
Stands upright
Ideal for camera lenses and filters
Easy to use
Tech Cleaning Product Buying Guide
Features To Look For In Tech Cleaning Products
There are a bunch of cool, useful tech cleaning products that are sure to help you keep your devices as brand-new as possible, at least in the way they look, anyway. However, we know that not everyone has the same needs when it comes to taking care of their devices, so before you get your hands on some useful cleaning products, be sure to look for these features that might help you decide which one is best for you.
Volume & Value - It's no good buying something the that you only get a couple of uses out of, especially after paying - arguably - over the odds for. This is particularly true of products that should and will, in the long run, ensure a longer life for your devices. When purchasing a screen cleaning kit or a dust blaster, make sure that you're getting your money's worth and you won't end up spending more on cleaning products than you did on the device itself.
Effectiveness - Imagine buying what you think is the best laptop screen cleaner only to discover that it leaves streaks after every wipe, does this sound like the best to you? We didn't think so. If the product doesn't do what it's designed or advertised, then don't buy it, you can usually figure this out from checking out reviews or delving into different products that do the same thing.
Kit Components - You wouldn't buy a car without an engine (unless that is, you were planning on installing a new engine, but let's not split hairs here), so there's no point in buying a cleaning kit that doesn't have all the tools you need to ensure that you get the best results every time. If you want something to remove bacteria, ensure you buy something that kills bacteria, if you buy a  phone screen cleaner should have - at the very least - a cloth, preferably microfiber (in fact, nothing but microfiber). It's common sense, but sometimes you're too excited to buy it, maybe you just want to spend as little as possible, but there's a chance you'll end up disappointed.
Tech Cleaning Product FAQ
Q: What are Tech Cleaning Products?
A: There's a variety of tech cleaning products that you can buy to help keep your devices clean, dust-free, and completely devoid of bacteria. These can include items such as screen cleaning wipes, dust blasters, and, as you've seen, UV lights that zap away bacteria without you needing to lift a finger.
Q: What is the best way to clean my TV screen?
A: We've all been there where we've realized the TV is looking a bit dusty and so we've taken some Windex and given it a wipe only to see streaks of bad judgment and poor forethought lining the screen. If your go-to cleaning solution is Windex or something similar stop right now. Instead, its suggested that you use a dry and soft cloth to pick up the dust as well as prevent any scratching, which would be even more of a disaster than the streaks.
Q: How often should I clean my tech appliances?
A: It depends on how much you love your devices, which we're sure is more than just a little. Many would suggest you clean it whenever it gets dirty, however, with the number of bacteria that accumulates on your phone every day, it wouldn't be over-the-top to consider cleaning it every day. At the very least, give it a quick wipe down with disinfectant at the end of the day.
Q: Can I use alcohol to clean a touchscreen?
A: You absolutely can! Just not pure alcohol nor the leftover vodka from your student heyday. Instead, take some isopropyl alcohol and mix it with water in a 40% to 60% mix and dampen the tip of a cloth with it. Once this is done, simply give it a gentle wipe across the screen, and it's best to turn the phone off (we know, we know, not for long though) beforehand.
Q: Are there any other natural ways to clean my screen?
A: That depends on what you mean by natural. Half water, half white vinegar could be considered a 'natural' cleaning solution, as well as cotton swabs, which are a decent substitute for microfiber cloth if there's none lying around.
If you're thinking more like lemon juice to clean your phone (why lemon juice? It just popped into our heads as an example of natural), then perhaps not. The best way to clean your phone in a natural way is to prevent getting it dirty in the first place. We know this is almost impossible, but changing some of your habits, like no longer taking it to the bathroom, keeping it in your pocket when eating or placing it inside several ziplock bags when rolling around in the mud.
Q: Will these Tech Cleaning Products work with all tech appliances?
A: The label on the device cleaner should inform you whether or not it is safe to use with all kinds of tech appliances. While not common, there are some chemicals that could react negatively with your device's hardware, which could be the end of the world for you. If you've spent big bucks on the latest, most awesome technology, then it would be a real shame if it got damaged by being careless with your cleaning products. It takes less than a minute, so do yourself a favor and check.
Q: Should I use a microfiber cloth to wipe my screen?
A: Yes! Microfiber cloths are perhaps the very best material to use when cleaning screens as they do not cause abrasions that could lead to scratches or other marks on the screen. Whether you're looking for a phone or laptop screen cleaner, a microfiber cloth should be considered above all else as a safe and reliable product that will remove dust, fingerprint smudges, dirt, grease and pretty much anything else you can think of that you don't want on your screen.
Everybody deserves a device that looks as clean as the day it was bought, and this isn't too hard to achieve, as long as you put in the effort.
Sources
How to Clean a TV Screen - CNET
Sign Up Now
GET THE VERY BEST OF GEARHUNGRY STRAIGHT TO YOUR INBOX