Best Mechanical Keyboards For Gaming In 2022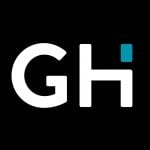 This product guide was written by GearHungry Staff
Last Updated
October 26, 2018
GearHungry Staff
GearHungry Staff posts are a compilation of work by various members of our editorial team. We update old articles regularly to provide you the most current information. You can learn more about our staff
here
.
GearHungry may earn a small commission from affiliate links in this article.
Learn more
It's time to get into the MLG spirit with the best mechanical gaming keyboards readily available to you. Weihether you're on the prowl for a prime RGB keyboard, or you're just looking to get a fantastic small gaming keyboard for a narrow desk, we've got a little bit of everything here. Mechanical keyboards are superior to membrane keyboards (those basic ones you get with a PC purchase and so on), and we're about to show you why.
Through this guide, we'll discuss everything from backlighting to those helpful little mechanical switches beneath each and every key. The best mechanical keyboards help fulfill your gaming prowess by giving you a more reliable device, offering nothing but perfect connectivity and a more simplistic way to game. Not only that, but if you're specifically on the hunt for mechanical keyboards, then you're just like us: you love hearing the click beneath your fingers in the middle of a match. Let's hop into the best mechanical gaming keyboards, and find your next best fit.
The Best Mechanical Keyboard
Corsair K55 Mechanical Gaming Keyboard
These guys not only make some of the best gaming mouse pads on the market, but this mechanical gaming keyboard is the real deal for a rock bottom price. Compact size, heavy duty frame, and an excellent layout make this versatile for work and play. The best gaming keyboards respond properly and stay in place, and Corsair is no different. There's durable rubber grips on the kickstand to keep this in place no matter what, though you will run into some issues with the backlighting.
A light up keyboard should have some more color options, and this falls flat. Most users simply stick to the white backlight due to a lack of options, but you will get ten different modes to cycle through to see what works for you, one of which highlights your programmable keys. Fast USB 2.0 connection, media controller buttons, and an affordable quality from a trusted brand that everyone can get behind.
Key Features:
Includes media controller keys RGB backlighting
Six programmable keys w/ macro settings
Utilizes quick USB 2.0 connection, helping the anti-ghosting feature
Specification:
Brand

Corsair

Model

CH-9206015-NA

Weight

1.8 pounds
Fantastic price to jump right into a mechanical keyboard
Compact size while still being heavy, excellent keyboard stand grips
Inherits the common Corsair issue of malfunctioning Caps Lock and Num Pad keys
Color options are limited and don't shine through as much as you'd like
Razer Huntsman Elite Opto-Mechanical Keyboard
King of the keyboards, Razer comes in with a fantastic rendition of what it truly means to game with style. Aesthetically, this glorious keyboard fires on all cylinders. You get a fantastic RGB backlighting with up to 16.8 million colors to choose from, and a hardwired USB connection with a rubber bung along the entry point so reduce twisting and damage. Razer is known for their quality, but they did fall short on the leatherette board: it's a bit uncomfortable if you usually sit close to the keyboard, and might take some getting used to.
Other than that, with all these programmable features, you need top-of-the-line protection and updated drivers to comply with newer operating systems. Razer's a bit slow on the uptake with doling out those updates. When your fingers make landfall on the keys, even if you type like Speedy Gonzales and come down like Thor from a lightning strike, this thing won't move anywhere. Last but not least, there's an actuation that even the world's faster typer can't outsmart: no more ghosting, nothing but sweet responsive typing. Be sure to combine this with a cool gaming mouse from our list.
Key Features:
RGB backlighting
On-board memory for quick access to personal settings when you plug into a new machine
Dial-based media controller
16.8 million color variations to choose from
Specification:
Brand

Razer

Model

RZ03-01870200-R3U1

Weight

3.76 pounds
Includes a key stabilizer bar that maintains minimal vibration when aggressively typing
Near infinite actuation rating, no more ghosting or laggy keys
Leatherette wrist rest isn't the most comfortable if you're used to being close to your keyboard when typing
Razer is behind the curve with software updates
Logitech G910 Orion Spark RGB Mechanical Keyboard
Logitech created the wireless keyboard in the first place, they know their way around a computer. They did slap a USB 3.0 connection on this bad boy, equipped with a six foot cord for maximum reach as well. What we're trying to get at is that they went all-in for this high-end mechanical keyboard, enough to get an exclusive deal with Romer-G for custom mechanical switch keys. That's all well and good, but when you lean on the wrist rest to actually use the keys, it's a bit uncomfortable (at least for one hour + gaming sessions).
Apart from that, the warranty information is extremely non-specific until your package arrives, and the customer service is a hassle to get ahold of if you ever need to invoke your warranty or money-back guarantee. Despite all that noise, this has some of the fastest actuation of any keyboard we've used, and a wonderful RGB lighting with customizable options, and 16 million colors to choose from. The icing on the cake is that you get nine programmable keys to tinker with and expand your reach in any game you'd like.
Key Features:
Includes nine programmable keys for custom commands
16 million color options for RGB lighting
Six foot long USB 3.0 connection cable
Specification:
Brand

Logitech

Model

920-006385

Weight

4.6 pounds
Smartphone dock built right in; no more pausing for game guides or info
Extremely fast actuation thanks to exclusive Romer-G mechanical switches
Non-specific warranty information
Uncomfortable wrist rest
HyperX Alloy FPS Pro Mechanical Keyboard
HyperX built this little number for smaller desks, compact spaces, and to give you far more portability than you're used to. You can detach the cord and use this just about anywhere, so there's nothing to get twisted and damaged during transit. I'm personally not a fan of using a hotel's PC in the lobby even for mundane tasks, and this can fit in your carry-on bag with no problem. We're a bit upset at the RGB backlighting only coming in red. It's better than it not having any at all, but still a bit of a bummer when other brands have 16.8 million color variations you can choose from.
That said, HyperX doesn't have the best customer service. We decided to test as if we had a problem, and while we connected with someone quickly, they had a very roundabout way of answering questions. Customer support isn't so good, but the quality build and steel frame don't leave much to be desired. Solid price, great keyboard, and packed with Cherry MX switches for superior gaming. Be sure to also check out our list of the best Xbox One accessories for more great items like this.
Key Features:
Solid steel construction
Includes Cherry MX switches
Works for PC, Mac and compatible with some game consoles
Specification:
Brand

HyperX

Model

HX-KB4RD1-US/R1

Weight

1.8 pounds
One of the most portable models: compact size, detachable cable
Includes anti-ghosting and rollover
RGB lighting only comes in red
Dicey history of poor customer support
AmazonBasics Gaming Keyboard
We all know that AmazonBasics puts out inexpensive alternatives to some of the most sought-after products on the market. They hit as close as anyone could when it comes to this gaming keyboard. You get up to fifteen different macros and a ton of customization options that come with it, so you can really make this your own gaming station with little to no issues when it comes to programming the keys. It also includes an RGB backlight with 16.8 million color options, but there's a catch.
You're only going to be able to access the basic blue backlighting unless you download software. While it's easy to install and of course free, the fact that it isn't plug-and-play makes it a little less exciting to unpackage. Apart from that, the build is fairly light, and can skid a bit when you're in the heat of the moment in an FPS. They threw in some excellent anti-ghosting technology, as well as highlighted directional keys. It's a solid choice at a fraction of the cost of some of these other options. So sit back in your gaming chair and start gaming!
Key Features:
W, A, S, D keys are highlighted as well as the arrows
Anti-ghosting for up to nineteen keys at once
16.8 million variable color options to choose from
Specification:
Brand

AmazonBasics

Model

K690

Weight

3 pounds
The most inexpensive gaming keyboard on this list
Fifteen macros, five keys and three modes for a truly custom experience
You have to install included software to access additional colors (not plug-and-play)
Very lightweight construction, skids across desk
Cooler Master MasterSet Gaming Keyboard and Mouse
Cooler master stuck to the basics, and kept the costs low. You get a bright LED-lit keyboard with an included mouse. That mouse has four DPi settings, lights up in sync with the keyboard, and has a comfortable rubber grip along the top for tactile gaming. Note everything with the Cooler Master keyboard is sunshine though, because their actual switches were a bit of a let-down. They're fairly flimsy and aren't rated to last as long as Cherry MX switches, but they do get the job done in the meantime.
Our other main gripe was that the backlighting is bright, but it doesn't flow through translucent key markings, so you're still fumbling around a bit in the dark. That being said, the multimedia shortcuts work wonderfully, and they added a repetition key which helps for menial tasks in MMOs. For the price, you're getting a full-sized keyboard and a bonus mouse, both equipped to last for years with a bit of upkeep. Love this product? Check out our review of the best VR headsets for more great gaming products like this.
Key Features:
Also includes a CM mouse w/ four DPI levels
Nine RGB effects with three zones
Multimedia shortcuts, including adjustable repeat mode
Specification:
Brand

Cooler Master

Model

SGB-3050-KKMF1-US

Weight

3.28 pounds
Anti-ghosting feature works for up to 26 keys
Includes full key lock to reduce mishaps while gaming
Key markings don't light up with the backlighting, not the best visibility
Lower quality switches
Razer Cynosa Chroma Spill-Resistant Mechanical Gaming Keyboard
Razer is one of the first brands that come to mind when you think of gaming computer gear. They hit most of the marks on this one, but fell a bit flat on some core components. First and foremost, it's the most inexpensive Razer keyboard we've seen yet, and that could be the culprit for some of the problems. Razer has always been about quality, so we were a bit upset to learn that their warranty is anything but. There are immense stipulations that feel like you're reading a contract you signed without really knowing what's in it.
It does include one of the best features that all us gamers need, but few keyboards include, and that's spill resistance. We've all ruined a mouse or a keyboard with a toppled drink, but that's in the past now. You get 16.8 million color combinations to choose from, programmable keys, and a full-sized keyboard with a numpad. Just note that these keys are less tactile and require more pressure to receive a response. For more great keyboards check out our best ergonomic keyboards guide.
Key Features:
16.8 million color combinations
Backlit RGB between all keys
Fully programmable keys
Specification:
Brand

Razer

Model

RZ03-02260200-R3U1

Weight

2.09 pounds
Spill resistance is top-notch; no toppled beverage is going to penetrate this keyboard
One of the best-priced authentic Razer keyboards ever
Limited warranty barely covers anything
Keys require higher pressure, less tactile for quick responses in gaming
Corsair K70 Rapidfire Mechanical Keyboard
Corsair is always pitted against razer: they both make excellent quality, but take different approaches to their ideas of a quality gaming keyboard. Corsair went the high ground and used the undisputed king of switches: Cherry MX. Between that and the backlighting actually penetrating the translucent keyboard markings, it's off to a good start. The cons are mild, such as the wrist pad being rougher than it is comfortable, and the lack of diversity in backlight color options.
For the price, we would expect the 16.8 million color option. However, we're not disputing the cost justifying what you get. Corsair built this out of aircraft-grade aluminum for constant traction on your desk, and a longer lasting lifespan than standard plastic. Drops and incidents won't even scratch the surface. Lastly, you get a generous warranty and Corsair's excellent customer support to handle most problems. Find more great products like this by checking out our guide to the best flight sticks.
Key Features:
Macro-enabled key programming
Made of aircraft-grade anodized aluminum for great traction and weight
USB pass-through port for added versatility
Specification:
Brand

Corsair

Model

CH-9101024-NA

Weight

2.65 pounds
The full power and reliability of Cherry MX switches
Perfect 100% anti-ghosting
Backlighting is translucent through key markings
Wrist pad is more rough than comfortable
Backlighting only comes in red
AULA One-Handed Gaming Keyboard
The concept has been attempted before, but we believe AULA actually hit the nail on the head with the one-handed gamer keyboard. For one, most keyboards whether they're full-sized or not, often fail at making a comfortable wrist pad. AULA took that as a challenge, and made a removable, plush wrist pad that cradles your hand during any kind of rapid action during gameplay. You get the important action keys with this half-keyboard, but you're not sacrificing a numpad or many other keys you need during gameplay thanks to their innovative design.
The thing is, they didn't add anti-ghosting. Precise movements that require constant tapping of the WASD keys will be a bit challenging when you're blending them with other movements. Apart from that, there are only five background light profiles available. Overall it's a short list of complaints, and they nailed it on the tactile feel of the keys, mixed with the stabilizer for the USB cable to prevent damages. Make sure you also check our gaming routers review for an even better gaming experience.
Key Features:
Sleep mode initiates after ten minutes of being idle, conserving power
Equipped with a 0-10 side numpad
Most keys serve multimedia purposes when using FN
Hand rest is removable
Specification:
Brand

AULA

Weight

2.5 pounds
Fantastically comfortable wrist support pad
Compact-sized keys award you faster responses and less hand strain
Only allots five backlighting profiles
Not designed for anti-ghosting
Alienware Pro Mechanical Keyboard
Alienware is a hit-or-miss brand, but they really drove the point home on this simplistic keyboard. You get a solid aluminum build, but since Alienware has been acquired by Dell some years back, their quality has slipped on features like the USB cable. While the six-foot length is great, it's rather spaghetti-like with a weak stabilization where it connects to the keyboard. The backlighting is on-point for our style of play, lighting through the translucent key markings without being too bright when the lights are off.
However, adjusting those lights to the 16.8 million color variations is a hassle and a half. You have to use an entirely different command center, even if you have an Alienware computer and mouse. That makes it a pain in the neck to alter your settings, of which, you can only have three lighting profiles. Alienware built it well, added anti-ghosting and all the fixings, but fell short on some very simple fixes. And it fits perfectly into your gaming backpack.
Key Features:
16.8 million RGB color combinations
Sturdy 3.2 lb weight, no sliding on the desk
Fitted to last for fifty million clicks per key
Specification:
Brand

Dell

Model

4HJXC

Weight

3.11 pounds
Three adjustable leg angles for different playstyles
Backlighting exclusively travels through translucent key markings; not too bright, perfect visibility
Six-foot cable length
Flimsy USb cable
Doesn't imbue with other Alienware products well (mostly command center)
Mechanical Gaming Keyboard Buying Guide & FAQs
We, as gamers, have poured all of our knowledge into top notch buying guides: gaming chairs, gaming desks, excellent mouse pads for gaming, gaming headsets, you name it. The most important weapon in your gaming arsenal supports you throughout having a bad mouse or a crummy screen resolution: your keyboard is the connection between you, and the digital world two feet before your eyes. From care down to a one-versus-one on mechanical and membrane, it's all here.
How We Chose Our Selection of Gaming Keyboards
Price - Gaming PC hardware can be very expensive as time goes on, we're preaching to the choir here. However, grabbing an ergonomic gaming keyboard or a fantastic RGB keyboard doesn't have to drain your wallet. We're avoiding those insanely high-priced items when we can, though there are a few brands that have such a high quality that they simply can't be ignored.
Reviews - User reviews help us determine our final batch before we order and test them, like a preliminary round. User reviews offer insight into actual use instead of just looking at pretty marketing photos and snappy copywriting. In the tech space, you're definitely going to run into those gents that don't really know what they're doing, but those are few and far between, and you'll easily be able to spot them.
Brands - Gamers are intelligent, they know the ins and outs of all their specs and requirements (if you don't, we've laid them out below). Brands don't have a massive market to try and dupe: they need to stick to their guns, and actually offer quality above all else. Brands are absolutely critical in making the final decision, in our humble opinion.
Features To Look for in Mechanical Gaming Keyboards
Build Quality - Most notably, the actual materials used. Right now, as I type this up, I'm sitting on our number four selection, the SteelSeries Apex model. It's got a sturdy aluminum frame, excellent housing on the mechanical switches, and has a great weight to it. I type quickly, and it's not sputtering across the top of my desk. Whether you're a keyboard warrior in the guild chat or you smash down when you're in hot pursuit of your rivals, you need it to stay in place (and not give out on you).
Backlight - Setting up an immersive environment, whether you're going single or tri-screen for your gaming dojo, means that you need to really set the tone. You have the light from your gaming mouse, your screen, and your keyboard, and it sets a fantastic president for how the rest of your gaming session is going to go. Not only that, but it helps when you hop into the chat with your mates so you can actually see what you're typing out, and is a full-on necessity when interacting with your programmable keys.
Programmable Keys - When you get into more involved games like World of Warcraft or Diablo III (I know it's the worst of the series, but I can't help myself), you're going to need programmable keys. It turns mundane tasks into simple commands, and takes the monotony out of certain gameplay elements. Not only that, but I have some of my keys set to launch games by tapping one, two, waiting for the screen and hitting the third one. Makes for a much quicker startup.
Ghosting - Button mashing might have worked on your Nintendo 64, but it isn't going to work here. Ghosting, for those of you who don't already know, is when multiple keys are pressed and only some of them work. For example, if I press down on eight different keys at the same time right now, they will all work, because I don't have low ghosting on my keyboard. If it's programmable or controllable, even better. Some of this comes down to preference, but if you're a fast typer, then ghosting won't be your friend.
Profiles - It's not like Chrome where you're actually switching in and out of your multiple personas. You have five different profiles (primarily) on keyboards: curved backplane, staircase, contoured keys, flat, and chiclet. If you're on a laptop right now and you have those flat keys with membrane switches, those are chiclet. Flat keys are keyboard that need to be propped up or they just don't work. Staircase profiles have an ascension built into the frame. Contoured keys have a different height depending on where it is on the board, giving it a natural feel, and lastly a curved backplane is used in a lot of ergonomic gaming keyboard models to give you better control if your hands hover over the keys.
Mechanical vs. Membrane - We're here for mechanical keyboards for a ton of reasons, but we just wanted to list the primary aspects behind why mechanical will always beat membrane on everything except price.
1. Self Repair: Your switch burns out, and you can buy new switches to replace them with. If a key dies on your membrane keyboard, it's just burned out and gone. There's no use trying to replace it, because it's all one network that's built into the base of the keyboard.
2. Heavier Models: The whole appeal of membrane keyboards is being lightweight, flat, simple to use. However, you're in the nitty gritty of your current gaming universe, and you need a weighted keyboard to sit still while you rage onward.
3. Built to Last: Apart from being heavier, they're built more soundly. Mechanical keyboards are the go-tos for people who type a lot for work, and people who game 'til their heart's content. They need to last, because you're making an investment, not a purchase.
Connectivity - While mechanical keyboards can be wireless, it does eat up the battery fairly quickly. You have 104+ keys all running off the same power source, instead of a bunch of small membranes pushing tiny electrical signals. That's why you'll see most mechanical gaming keyboards have a USB connection. Connectivity is a preference, but a hardwired connection (and mechanical keyboards in general) have a much faster connection speed, allowing your WPM to soar instead of suffer.
Accessories - This is basically if it includes extra plates for you to change your color filter or case frame, switch testers if you're into fixing and tinkering with your keyboards, and so on. These don't often come with standard purchases, but are definitely something you need to be on the lookout for.
Switches - One sign of a good quality keyboard is using Cherry MX switches, which come in multiple colors. You'll see when you go to a mechanical gaming keyboard sales page, displayed in different colors in the description. Cherry Corporation is the oldest keyboard manufacturer in business, dating back to 1967, and they make good on their switches. Different switches, marked by colors, have different actuation ratings, which we'll get into throughout this guide.
Types of Gaming Keyboards
Mechanical - Utilizes mechanical switches instead of membrane pads, traditionally comes a lot heavier and bulkier than a membrane keyboard. In short, a mechanical keyboard is designed to never fail you, and be with you through years and years of use. Even lower-grade mechanical keyboards can last you for ages if you're careful and pop out switches. These are an investment, not a purchase.
Membrane - Instead of using individual switches, membrane keyboards are often a lot quieter, and a lot softer when you let the key land. If you're at the computer a lot, you probably find solace in the clicking of the switches when you tap a key like a lot of us do. It provides rhythm, confirmation that you actually hit the key. Membrane keyboards have their place, but definitely not for gaming.
What Are Macros?
Macros used to be highly frowned upon in MMORPG games (and mostly still are). These are dumbed-down versions of macro programs, keys that will follow a sequence of commands that your keyboard executes. Assigning one macro key to perform fifty functions is possible with a bit of coding knowledge and reprogramming with guides and tutorials available from the keyboard manufacturer, and while they're a bit involved, can help you with mundane tasks.
The primary reason why macros aren't the biggest hitter on our list and final decision-making process is because they're not well-liked in the gaming community. Having a macro in an RPG game is basically cheating, and though macros do have their place for other mundane tasks, they're not necessarily a major selling point.
Mechanical Gaming Keyboard FAQs
Q: Do I Need a Keyboard With RGB Lighting?
A: It's an entirely different experience, I'll tell you that. If you've never used a keyboard with RGB lighting, you're living in the dark. RGB lighting allows you to do a volley of things that your standard keyboard just can't keep up with, such as:
Better Nighttime Use: If you can't keep the kitchen or office light on because it's bothering your spouse, then good news: you don't have to turn it on just to see your keyboard. Leave the light off in the common room so you don't bother the flatmates, things of that sort. Besides that, your eyes strain when you have a light source and the LED from your screen both flashing in your eyes, so this cuts down on additional strain.
They're Associated with Quality: RGB lighting isn't exactly cheap. Companies that produce low-quality keyboards aren't going to bother throwing RGB lighting in, because if it breaks and it's under warranty, they have to adhere to said warranty. Manufacturers like SteelSeries put RGB lighting their keyboards with the full knowledge that their superior quality build won't be crossing through their warranty department anytime soon. They know that a better build is better for business, and cheap brands usually don't touch this concept.
Tactical Use: You can set up different modes to light up specific rows (hotkeys) and add some extra light on the WASD setup, which can be far more tactical and beneficial when you're trying to keep your eye on the prize, and you can't imagine how bad it would be if your hands slipped or you pressed the wrong keys at the wrong time.
Q: Are Gaming Keyboards Good for Typing?
A: This entire guide is being typed up on a mechanical keyboard. As someone who spends many hours each week curating and crafting excellent buying guides here on Gear Hungry, I can assure you that nothing is better than a mechanical keyboard. The keys on my laptop have barely been touched, no wear and tear marks despite having it for three years. It's a membrane keyboard, and it just doesn't work for me.
That being said, there are some adjustments you'll have to endure if you switch from a standard membrane to an improved mechanical keyboard. For one, you'll find your hands hovering over it a lot more instead of you leaning your arms on the desk. The kays are larger than standard keyboards, so you'll need to be a bit more precise with your placement. I do have to say though, I have a lot less errors on a mechanical keyboard since it's not just a bunch of keys mashed together to fit some "slim line" keyboard model.
You get better accuracy, no ghosting (excellent for those with a sky-high WPM), and an audible click with each letter. You get in a better rhythm, but keep in mind that this might bother coworkers if you're thinking about bringing one of these into work in a tight-knit space.
Q: Which Switch is Best for Gaming?
A: Cherry MX brown is often the go-to for an excellent gaming experience, though more Cherry switches will work wonders compared to what you're used to gaming on. These switches come with a tactile bump, and a decent actuation force if you need to switch from work to play in a snap.
We'll get more into actuation points in a moment to better describe the switches. Brown switches basically give you a decent clicking sound without being overpowering, and allow you to switch in between tasks fairly easily.
Q: What is Actuation Point?
A: Your actuation point is basically the metric between ghosting and anti-ghosting. A better actuation point helps evade ghosting, which is when you press too many keys at one time and a few of the entries "ghost" on you, or don't appear on-screen. Ghosting is a problem you can usually endure when typing, but when you're gaming and relying on a specific command or function to be carried out, it's quite literally a nightmare-and-a-half.
Your actuation force and its value can be easily determined by just dissecting its name. Actual force, and the point that it meets your mechanical keyboard switch to determine "Yes, this is a valid entry," and send it off to the computer to actually appear on-screen.
In short, the lower the actuation, the less pressure applied by the user to receive the desired end result. If you're hard on your keyboard, if you type like a mad man, a low actuation might actually be a bad thing for you. It relies on more "gentle" users to tap the keys lightly, and personally, my fingers come crashing down like lightning on every key, so I need a denser actuation point.
Q: What is Anti-Ghost?
A: Anti-ghost features are a greater capacity in your keyboard to remove the possibility of a key "ghosting" on you. If I hit a dozen keys right now, I'm going to get every single key entered in one fell swoop onto my word processor document. However, a keyboard without anti-ghosting features is going to screw me over.
In that same instance, a mechanical gaming keyboard with no anti-ghosting feature would only input a certain number of those dozen keys, and it doesn't necessarily mean it will be the first X amount that you typed. Think of it like this: your keyboard doesn't have enough RAM to run, and closes out lesser tasks to make room for others. It's overloading, essentially.
Q: Do Mechanical Keyboards Help with Carpal Tunnel?
A: It depends on the user, but in my case, I have RA and it helps to lessen flare-ups when I use a mechanical keyboard. Because the keys are never in a flat or chiclet-style layout, there's a much more ergonomic feel when I'm typing that doesn't mess with my hands. My wrists have taken a lot of damage as time's gone on, and even though my arms have to hover a hit, there's a lot less inflammation and pain when I use a mechanical keyboard.
For those of you with carpal tunnel, some of the same basic principles will apply. You'll notice that after you use a mechanical keyboard for a full day's work, you're going to be a bit sore in the forearms, and that's okay. You're taking all of this strain out of your joints, which don't build muscle and repair in the same way that other parts of your body do. Less strain on them means that the pressure is evening out across your forearm, and reduces inflammation altogether.
Q: What Does Key Rollover Mean?
A: It all plays into actuation, and anti-ghosting technology. Key rollover means that each individual key is being heard. With membrane keyboards, you have a collective touch pad along the bottom that these keys are hitting: it's all one unit, feeding information to the computer in a single shot.
With mechanical keyboards, each switch is individually working, not relying on a central hub. Yes, it sends the information through the same connectivity method as the others, but it's not relying on one single source to process and send that data out. Basically, you get mini bouts of RAM for each key, so they can't be overloaded even with an abnormally high WPM or some serious button mashing.
Sign Up Now
GET THE VERY BEST OF GEARHUNGRY STRAIGHT TO YOUR INBOX