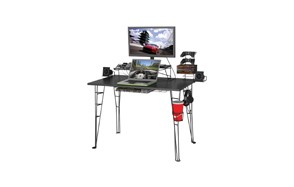 Atlantic Gaming Computer Desk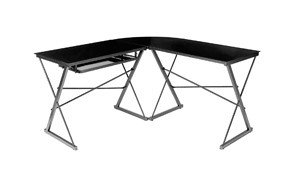 AmazonBasics Three Piece Glass Gaming Desk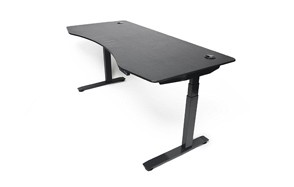 ApexDesk Elite Series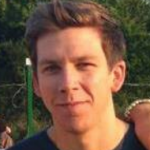 Gaming desks bring out all the things you wish you had when you were a kid, and MMORPGs were your jam. Whether it's console, PC or VR, you need your designated space. This beautiful lineup of fifteen gaming desks gives you a little bit of everything, from drink holders to designated monitor displays, adjustable heights, and cable conduits. We wish we had these when we were kids, but like a fine wine, gaming gets better with age. These desks will reignite your inner MLG player, so get ready. Check out our best gaming desk guide below.
The Best Gaming Desks
Atlantic Gaming Computer Desk
See More Reviews

Before we begin, this is a guide we've really been jazzed-up about finishing for you, so from one gamer to another, let's head down this road. Atlantic understands what it means to be a gamer; they made this sturdy and inexpensive as could be. You get wire racks to hold onto your drink and headphones, all built into the sturdy legs. Whether you're on carpet, hardwood, or plastic mats for your gaming chair, you'll be good to stay stable and take the team home in whatever you're playing. You get a designated monitor stand that can hold up to 40lbs, and enough of a surface to connect your laptop up.
We weren't crazy about the wire rack beneath the front side of the desk. It's intended to hold game cases and things of the sort, but it just fell flat of our expectations; it's tough to move, and not really the best addition to this otherwise awesome gaming desk. You do get a charging station with a power strip holder, making it simple to set this up and toss your equipment together. Atlantic set a hard example for the other fourteen desks to follow, and as our crowning gaming desk (which I'm using to type on right now), we highly recommend this above all else.
Key Features:
Monitor stands holds 40lbs
Charging station w/ power strip holder
Drink holder + headphone hanging rack
Specification:
Brand

Atlantic

Model

33935701

Weight

43.6 pounds
Very affordable
Stable legs work on carpet, hardwood, or mats
Wire drawer/undercarriage sticks; not smooth to open or close
Attachments function but host low weight requirements
See More Reviews
Gonna be hard to follow that up, right? Well, it's another Atlantic product, so get ready to go. They must have known they lacked on the wire racks before because the pro version of their gaming desk comes with game case holders that you can actually use. You get the integrated drink holder wire rack, just like with their base model, but it's all built into the desk surface plate. When it comes to the desk legs, they really didn't hit home for us. It takes a while to find the "sweet spot" to set this desk up, as it's prone to wobbling and not resting evenly.
Apart from the stability issues (which can be fixed by organizing this in a corner), you'll run into a bit of an issue with the surface size. We would have liked it to be a bit bigger, so if you're planning on dropping your laptop and plugging in a mechanical gaming keyboard, you're going to be a touch out of luck there. It's inexpensive to get started, and assembly, though it looks daunting, is actually quite simple. The desktop rack for holding a few console or PC controllers also bodes well with us, as well as making use of those game case holders to house your speakers.
Key Features:
Holds up to a 32" monitor
At-hand phone or tablet with the built-in charger
Game case + drink holder racks
Specification:
Brand

Atlantic

Model

33950212

Weight

42.6 pounds
Inexpensive
Lightweight and simple to set up
Cross-leg design makes it difficult to position
Lowered stability due to legs and top plate construction
Need Computer and Writing Gaming Desk
See More Reviews

Gamer dads, beware: this desk is not designed to be around the little ones, but it is made to be one of the sturdiest desks you'll ever own. The United States government has an entire certification process that applies to the sturdiness and quality of office furniture; Need's computer and writing desk hit their mark. You get a pressed particle board top with a glossy finish, and a completely waterproof coating (which is good, because they didn't add external drink holders like we would have wanted).
Sturdy, simple to put together, and a tad bit adjustable (20mm of total height). Even though it's not equipped with the bells and whistles that our top two picks threw in, you can't deny the ability to stay completely flat, and not mess with your game. Apart from that, if you're going PC and not laptop, you'll have enough room to fit three 21.5" monitors, your keyboard, and your mouse, all very comfortably. The price is a bit steep, all things considering, but we believe you get what you pay for, and in Need's case, it's stability that won't quit.
Key Features:
Waterproof high gloss finish
Ultra sturdy construction w/ thick table legs
Large enough to fit a triple monitor display w/ keyboard and mouse room
Specification:
Brand

Need

Model

AC3CB-160

Weight

45 pounds
Ten minute construction time
Flat surface with no wobbling or instability
Higher cost with no additional features
Metal frame is great, but dangerous around little ones
AmazonBasics Three Piece Glass Gaming Desk
See More Reviews

AmazonBasics hits our list every now and again, and this time, they ranked pretty high up. For a super low introductory amount, you get a powerful punch packed in this corner desk setup. Amazon backs their products with killer warranties and has some of the best customer service on the planet, so there's always that. We weren't stoked about the design of the desk; it's sturdy, holds plenty of weight for a triple-monitor display, but all the crossbeams underneath get your feet caught instead of act as a nice resting place for them. As far as glass desks go, the tinted black is a nice touch, but glass, in general, is difficult to maintain over time (just don't bring drinks to the setup).
You do get a handy underside rack to store games or loose cables, and dropping your cables behind the curve in the back of the corner is excellent to hide the ugliness of a bunch of wires. Personally, we zip-tied some wires to the thicker crossbeams, leaving out any kind of mess. If you're going for a his-and-her setup, this breaks apart into two desks, giving you each desk for a super low cost, if you look at it that way. Modern, built Amazon tough, and inexpensive; what else could you really ask for?
Key Features:
Corner desk design w/ area to slip cables behind
Pull-out drawer for game and cable storage
Holds a lot of weight; ideal for three-monitor display
Specification:
Brand

AmazonBasics

Model

MH-0128BB

Weight

67.7 pounds
Low cost
Backed by Amazon's warranty; you couldn't be dealing with anyone better for customer service
Glass can be frustrating to clean as time goes on
Sturdy, but easy to get your legs caught in the multiple metal poles
The Evodesk (Standing Desk)
See More Reviews

You may be shocked that we chose a standing desk for gaming. "But Gear Hungry, you advocate sitting with your super awesome gaming chair guide." Yes, completely injected opinion, we do have a gaming chair guide, but our standing desk guide we recently put out gave us a lot to think about in terms of cognitive function and quick reaction. The benefits of a standing desk allow you to be more alert, less slouched and provide you with a better range of responses for competitive FPS games. The Evodesk comes with an unmatched build quality, albeit for a lot higher of a price tag.
We're not crazy about how long this thing takes to ship, but that's where the negativities end. You can adjust your height with the built-in electronic controller, and customize your desk size to accommodate three large monitors, plus all your equipment, keyboard, and mouse. These are designed to handle heavy loads and outlast just about any other desk you've ever owned. With proper care, you could still have this in twenty years, making it an investment (and one hell of a boost to your gaming performance).
Key Features:
Adjustable height gives you custom control over your gaming
Durable construction prevents sliding or tilting unexpectedly
Built to last for decades with proper care
Specification:
Brand

The Evodesk

Model

Standing desk
Completely customizable
Gives you better cognitive function while gaming
Higher associated cost
Longer shipping time than average
See More Reviews

Sit or stand, it's up to you. Thanks to the electronic controller and extreme height adjustments, this desk is able to fit just about anyone, regardless of their gaming chair or additional aspects of your setup. You're going to see a hefty upfront cost, but keep in mind, we don't put anything up on our lists that aren't worth the cash spent. This durable build takes way less time than you'd expect to set up, totaling around fifteen minutes if you're attentive. You're able to comfortably fit a couple of 24" monitors up here without worrying, and sit nice and tight at the ergonomic cutout.
We love the dual cable conduits, removing the messy, wire-filled clutter than we've seen all too many gaming desks have. If your ideal gaming space has hardwood floors, you needn't worry; thanks to the rubber grips, it's not the easiest to move into place, but that's a good thing. It stays sturdy, and won't scratch up your floor, no matter what. Adjust your favorite positions to a memory controller, depending on your game, and lock yourself into the best gaming immersion of your life. Bonus points if you couple it with one of our favorite gaming headsets.
Key Features:
Electronic height control feature
Rubber bottom grips to stay sturdy on hardwood without scratching
Ergonomic design; great for sitting or standing
Specification:
Brand

ApexDesk

Weight

160 pounds
Two dedicated cable conduits; your desk won't look like a wired mess
Takes a grand total of fifteen minutes to assemble
Very high cost
Thinner top material than expected
See More Reviews

We had never heard of Arozzi, but now, there's no way in hell we'll forget about them. Don't get sticker shock just yet; you're able to hide your cable away in the management conduit, keeping everything completely free and clear while you game it up. Apart from that, you'll also be sitting pretty with zero balance or sturdiness issues, even with up to 175lbs of equipment rocking on top. The height controller is excellent for different chair positions, but it's a pain in the rear end to get it where you want it; it's rather touchy.
You know those ergonomic designs that seem to favor one side of the desk over the other? Arozzi put the cutout straight in the center, so lefty or righty, you'll be able to enjoy your games uninhibited. Assembly is going to take you about half an hour, but it's all worth it. With increased surface space over many leading competitors, you'll be able to stash your triple-monitor display and all the equipment that goes with.
Key Features:
Straightforward ergonomic design
Ultra sturdy build
Holds up to 175lbs of gaming equipment
Specification:
Brand

Arozzi

Model

ARENA-NA-BLACK

Weight

85.5 pounds
Large surface area with no frills
Cable management conduit
Price point
Height adjustment feature can be a bit finnicky
DX Racer Newedge Edition Gaming Altar
See More Reviews

Okay, we called it an altar. Take one look at it, and use your imagination. DX Racer makes some killer gaming chairs, and for that, we're ever so grateful. They didn't disappoint when they took to the other half of the coin, because their Newedge edition hits just about every mark. You get an ergonomic cut that makes it ultra comfortable to lean your arms/wrists, as well as a sturdy ABS wood top plate, with a steel frame construction. Basically, you could exceed the weight limits on this desk, and it wouldn't be much of an issue (not that we're recommending it). That quality comes with a higher price tag, though you get every penny just from the durability, and then some.
It's going to take a while to assemble this seventy-pound desk, but when you're all finished, setting up your gear is going to be one of the most joyous things in your life. All that weight and power doesn't just sit there like a cinder block; you get the option to 360 swivel your desk around, and a dedicated wire management channel to reduce clutter, and keep your eye on the prize. DX Racer matched this with one of their prime chairs, making it simple to throw yourself at one brand that fails to disappoint.
Key Features:
Sturdy crossbeam construction
360 degrees of rotation
Wire management channel
Specification:
Brand

DX Racer

Model

GD/1000/NR

Weight

70 pounds
Made from ABS wood and steel; this isn't going anywhere
Ergonomic cut makes it comfortable to rest your arms on while playing
Turismo Facing Autodromo Desk
See More Reviews

This is basically the main rival of Arozzi, as many users report having one or the other. They're both excellent brands, crafting killer desks, but it all comes down to preference, and weighing the pros versus the cons. This one includes an LED light strip that contours to the colors you select, allowing you to game in the dark, without straining your eyes staring at the screen. While that's an awesome and truly unique feature to find in a desk, it's also very easy to damage if you aren't careful and doesn't come with any waterproofing.
Sturdiness is no joke; you won't be able to make this thing wobble unless the ground is literally shaking. That sturdy design comes with a fast and easy assembly process; we actually spent more time setting up the monitors and cables properly than putting this together. There's an integrated mouse pad that comes in handy and more than enough capacity to hold your big triple-monitor display. This desk is 30 inches tall, and not adjustable, so if that meets your requirements (you can always adjust your gaming chair), then it's time to game with confidence.
Key Features:
Super spacious desktop; fit three monitors, plus equipment
Integrated mouse pad
LED lighting to add to the mood and reduce eye fatigue
Specification:
Brand

Turismo Racing

Weight

76.5 pounds
Dedicated cable management conduit
Super quick assembly time; about eight to ten  minutes
Desk is 30 inches tall, but not adjustable
LED light strip is too easy to damage (not waterproof)
Modrine Ergonomic Gaming Table
See More Reviews

We're coming to a close shortly on this desk guide, but we still have a few aces up our sleeves. We hadn't even heard of Modrine before hunting down the best gaming desks in the world, but damn, were we impressed! We're going to start with the negatives to get those out of the way; the PU leather backing is fairly easy to damage if you're not careful, and this package has been known to arrive damaged. Scratches on metal/ABS plastic component; nothing that affects performance in the slightest, but unfortunate nevertheless. We think it would be near impossible to compromise the structural integrity of this desk because it can hold a miraculous 880lbs of weight.
With most of the models on this list, you get a cable conduit, and Modrine is no different. Feed your wires into the dedicated corridor, while admiring the steel construction that gives this excellent desk virtually zero wobble. Even if you're going to toss it onto hardwood, you get rubber casters that don't scuff up the hardware. For the costly tag, we'd say you're still making out like a bandit with all the high-intensity features. This is one desk you'll have for years, no matter what storm comes its way.
Key Features:
Includes LED light strips to bring you a truly immersive experience
Rubber casters for zero scratch marks on hardwood floors
Sturdy steel construction; no wobble, even on carpet
Specification:
Brand

Modrine

Weight

64 pounds
Dedicated cable corridor
An amazing 880lbs of load capacity
PU leather back is easy to damage (if you're used to resting your legs under the table)
Package has been known to arrive scratched; no integral damages reported
Zinus Port Computer Desk and Workstation Combination
See More Reviews

Looking at this, it's pretty zen. Getting to use it? Nearly spiritual. We were a bit hesitant to try this desk, but at the price, who could argue? These desks can even come in a smaller or larger size, depending on how massive your setup is. Speaking of which, you get a dedicated monitor stand that you can move around the desk, giving you versatility in your design (we used it to hold our tower with a dual monitor setup). You also get a stellar utility tray off to the right, which is a fairly good resting place for your controller or games when not in use.
It's a quick assembly process, but you're not going to get such an epic desk without a few issues. While subjective, we're not crazy about the one-year warranty. If the desk were a bit thicker or had broader legs, it wouldn't be such an issue. You don't encounter any wobble when using it, but you do have an odd situation going on with the cable conduit in the back. It's just a handle that you feed the wires through, making it essentially a built-in zip tie; not really the best feature. It's sturdy, it's inexpensive, and the right move if you're looking for a new setup after moving.
Key Features:
Sturdy steel frame
Utility tray off to the right
Elevated platform may be moved around to hold your monitor
Specification:
Brand

Zinus

Model

OLB-DS-PM55

Weight

41 pounds
Awesome introductory cost
Fast assembly process
Only comes with a one-year warranty
Cable conduit is essentially just a handle on the back of the desk
See More Reviews

Techni brings us an eSports desk, with your comfort in mind. If you're not the type of lad who wants to jump up for everything, you're about to be pampered like a king. You get a drink holder, game rack, and a headphone hook to keep everything you hold near and dear at the tip of your fingers. You get an epic option to either house two monitors on your stand or also add a tablet deck to monitor game reviews or social media while you're playing. To touch on the quality of the desk, it's not going to resist scratches very well. You get an overall low weight limit, but so long as you're not stacking unnecessary items on it, you'll be good to go.
There's an epic price attached to this and assembles fairly quickly. Before you get too eager to follow through with a purchase, there's more to be had. This desk sits at 29 inches, making it the perfect average height. Your gaming chair will be able to extend or dip down to the necessary level, while the gadgets sit the perfect level off the ground. You also get a wire rack on the underside, giving you additional storage, or a spot for your spare external HDDs.
Key Features:
Includes drink holder, headphone hook, and game case rack
Quick assembly
Perfect height level for any gaming chair/setup
Specification:
Brand

Techni Mobili

Weight

41.8 pounds
Either works as a dual monitor stand, or one monitor and a tablet slot
Excellent budget-friendly price
Low weight limit
Scratches will show very vividly
Ergonomic Gaming Desk by Clutch
See More Reviews

A few of our friends at Clutch put together one of the best gaming desks we've had the pleasure of using, from the frame down to leveling. With their "Dead level" tech, you're able to feel perfectly balanced and flat, no matter where you are. Hardwood, carpet; doesn't matter. Being up against the top dog competitors, they amped-up their warranty game, giving you three full years on the construction, and a full year on accessories. We're big fans of the specific density of the top panel, specifically designed to allow you to add accessories and additional monitor racks if you wish. When it comes to the desk itself, there's very little to complain about; the Clutch logo emblazoned along the top is fairly easy to scrape-off, which doesn't exactly look high-end as time goes on.
As any good gaming desk should, they offer you a cable management conduit that drops down, allowing you to feed every wire through, and avoid the tangled mess that you've dealt with up until now. Steel, an aluminum finish, and a serious top space, all give you the confidence to stack-up your setup without worrying. Three monitors., your tower, keyboard and everything but the kitchen sink; Clutch is prepared to hold it all if you can handle it.
Key Features:
"Dead level" feature lets you stay perfectly balanced
Designed to attached monitor display stands to
Wire management conduit
Specification:
Brand

Cluch

Model

Ergonomic
Full steel construction w/ aluminum finish
Killer warranty program
Initial cost
Logo gets pretty scraped-up in a short amount of time
See More Reviews

We know what you're thinking, but this isn't a Rick Roll; Ikea made one of the best gaming desks to date, and for more reasons than you'd think. We told you there were still a few aces up our sleeves, and this one pulls out a seriously stellar stop. You get up to ten years on your limited warranty, giving you more than enough time to put this through hell and back. It's Ikea, so you're going to have a bit longer to put it together, but with a straightforward design like this, it's still not all too bad a process. We did feel like the ergonomic cut was a bit too deep, removing a piece of the table instead of carving into it.
This couldn't be easier to clean. The finish over the particleboard means you only need a wet rag with a touch of soap, and a dry one to pat it down afterward, and you're good to go. Ikea has been known for their long-lasting furniture, and from the aluminum legs down to the 8" adjustment range, you get versatility, durability, and the ability to toss a monster display and gaming setup on here without stressing about the weight.
Key Features:
Cable management net
Adjustable between 25" and 33" (roughly)
Aluminum and particleboard construction
Ten-year warranty; best on our list
Easy to clean and maintain
Longer assembly than average
Ergonomic cut feels more like a chunk of the desk is missing
Uplift Desk in Dark Brown
See More Reviews

Last but not least, we come back to standing desks. Uplift Desk isn't just another brand; they were some of the revolutionaries that really spun the standing desk trend on its head, and made it into a staple. We're going to tell you outright that this doesn't come with the push-out keyboard holder or monitor stand like the display makes it look; that all costs extra. The price and shipping time is going to startle you a bit, but good things are worth waiting for. You get a superior quality build out of Malaysian oak, with an adjustable height setting via the electronic controller. Even at its loudest operation, it's still ¾ the decibels of a standard one-on-one conversation.
You can customize just about everything about this desk before you finalize your order. If you're sick of taping an extension cord to the side of your desk, don't worry; you get a three-prong outlet spot, allowing you to power your laptop or charge your phone/tablet while you're deep in the game. This desk holds up to 355lbs and looks dapper as hell in any environment. If you've been wondering what makes a gaming desk tick, you've got a good read ahead of you. Check out our comprehensive buying guide for every answer on gaming desks that you never knew you were after.
Key Features:
Weight capacity of 355lbs
Dual motor w/ electronic height adjustments
Comes with three-prong outlet built into the desk's top
Fully customizable
Sturdy Malaysian oak construction w/ excellent support at any height level
Push-out keyboard and dual monitor stand isn't included, despite what the marketing makes it look like
Sticker shock
Lengthy shipping times
Gaming Desk Buying Guide and FAQ
It's time to designate a gaming station specifically for you. Immerse yourself with the right attachments, features and elevate your gameplay experience, while staying as comfortable as possible. This is essentially another installment of our desire to give you the ultimate gaming station, coupled with our buying guide for gaming chairs.

Q: How We Chose Our Selection of Gaming Desks
A: Without getting into a long-winded process, we used the following criteria to narrow down our selection of gaming desks:
Brand Reliability
Square Inches of Desk Space
Drink Holders
Speaker Holders
Material Quality
Warranty Information
Overall Construction Quality
Design
Lifespan Expectations
Assembly Difficulty
Electronic Motors (Standing Desk Models)
Motor Noise (In Decibels)
We take everything into account, exploring each individual option to whittle down the hundreds of initial possibilities we're faced with. It's a rigorous (but ultra fun) process, and in the end, you get to reap the rewards of the cultivated data.
Features to Look for In a Gaming Desk
Weight Capacity - Dual monitors, your desktop tower, heavy steel keyboards; there's a lot of weight to consider. Thankfully, most gaming desks take this into consideration with high-density glass tops, or materials ranging from aluminum to steel and wood.
Cable Networks - Remember N64 and the billion cables that were all tangled up? Yeah; we don't want to remember that, either. Having cable networks or conduits help you run your cables without traipsing all along your desk. We all know that USB plug-ins are superior to Bluetooth and RF when it comes to clutch kills.
Add-on Holders - Seriously, where were these when we were kids? Drink holders, Bluetooth speaker holders, game case racks; there are a few different things that these desks come with, and among them, the holders are some of the best. We've all spilled a soda or tea on our mouse or keyboard before, but those days are over.
Designated Monitor Stand - Having a two or three-tiered desk gives you a flat surface, monitor display stand, and sometimes a designated keyboard and mouse section. These are so important because you shouldn't be looked with your neck craned downward while gaming; adjust your gaming chair, your monitor and look between a 90 and 105-degree angle for optimal gaming.
Ergonomic Design - Big rectangular panels aren't the way desks are made all desks anymore. Ergonomic design allows you to sit more comfortably at your desk, and put your arms, hands, and posture at the right level to reduce fatigue, and continue gaming.

Different Types of Gaming Desks
Standing Desks - We know, these seem a bit odd as choices for gaming desks. You'd be surprised at how much more in-the-moment you are when you're standing, with all those juices flowing. These are adjustable in height, offer you serious weight capability (designed to withstand leaning against them, and your killer displays), and of course, the option to lower the height and sit down after all.
Multi-Tiered Desks - When it comes with a designated monitor stand, it's a multi-tiered desk. These can come in handy for more technical setups. We like to pop the tower here so it has the best ventilation possible, especially if you're sporting new 32-core tech.
Standard - Your regular, rectangular desk. When it's a gaming desk, it's anything but ordinary; adjustable heights, ergonomic designs, and high weight capacities to hold all of your equipment. With these, just pay attention to the surface space available.
Corner - Sometimes referred to as an L-shaped desk, these are designated for the corner, giving you your own little slice of the world, all carved out for you and your gaming time. These usually don't come with certain features, like cable conduits, but offer you plenty of space for an optimally-placed three-monitor display setup.
Q: What is a Gaming Desk?
A: There's writing desks, hutch desks, then there are gaming desks; these are designed to display your electronics, give you optimal access to your necessary keyboard and mouse, and put you in an immersive environment. Nothing sucks more than trying to game on a console, only to have a bunch of chatter in the living room, or daily distractions pulling your attention away. Gaming desks give you a designated space to focus and improve your gameplay abilities (more on this later).
They're different from regular desks due to add-ons to hold drinks and game cases, as well as cable conduits to reduce wired clutter. Everything is optimized to give you the best experience while being able to hold all of your equipment.
Q: What Are the Benefits of Owning a Desk for Gaming?
A: For starters - and this one goes out to you, married guys - you'll have your own area to play in peace. If she just doesn't understand your passion, giving yourself a small area to game in keeps conditions mellow between the two of you, and also lays down the law that while you're there, you're gaming and nothing else.
If you're just after a killer display for your already awesome equipment, you're on the right track. Gaming desks prove to be more stable than standard desks because they're built by gamers, for gamers. We don't want to know how expensive your system was, but we're going to assume you've put in at least over a grand on your gaming PC. Don't leave it up to chance on a wobbly desk.
If it's a true blue gaming desk, you'll never spill drinks on your keyboard again with designated cup holders. When you're sitting down for a late-night spelunking extravaganza or dungeon raid with your buddies, you're going to get thirsty, you're going to put it near your PC, and display that colorful language when it spills all over your equipment. Solution: drink holder that's not on the desk's top.

Q: Should Gaming Desks Have Enough Room for Multiple Monitors?
A: Multiple monitors are essential to productivity in the workplace, but they're also absolutely awesome for gaming. Since they've become so popular, most games from 2015 onward have triple screen support. You're adding to the immersion factor with a triple display, especially if you arrange them in a 360 mirror kind of way. If you've fallen in love with a desk and it just doesn't look like it's going to hold your monitors, you can always check out our top recommended triple monitor stand to augment your desk.
Q: Do Gaming Desks Increase Your Gameplay Ability?
A: In short, yes, but it depends on a few factors. We've beaten the immersion angle to death because it's so important, but apart from being utterly focused on the game, you're able to actually improve your cognitive function. Before you call us crazy, let us explain.
When paired with a killer gaming chair, your gaming desk gives you the right monitor angles and podium to keep your posture and neck properly aligned. This is vastly important because hair-trigger decisions in the middle of an FPS match rely on you, and if you're slouched over and bending your neck, you're compressing blood flow to the brain. If the concept seems rather vague, take a look at our standing desk buying guide, and read up on the benefits of having proper circulation and blood flow to increase focus; it works wonders.
Last but not least, their aid in mobility. Gaming desks are designed for keyboard warriors and lightning fast mouse movement, so you're able to angle your arms better (coupled by that better posture), and increase your mobility to actually move in the nick of time. If you're sick of losing, or you just want to bump-up your KDR, this is a trick MLG players use and abuse.
Q: What is the Correct Posture for Sitting at a Gaming Desk?
A: Shoulders straight, back tight but not overly arched, lower lumbar support keeping you in the proper position. From your monitor display to your spinal alignment, the right posture gives you mobility and uninhibited dexterity with a mouse and keyboard. You'll notice an almost immediate difference in your gaming ability and reaction time if you just slouch over like a sloth.
Q: What Desk Material Should I Look Out For?
A: In total, you're going to encounter particle board, solid wood, and glass. You'll also hit your ABS plastic, and rarely any other materials (except our #15 pick, which has exotic Malaysian oakwood). Particle board is easy to clean, lowers your initial cost, and can hold a lot of weight on average. Solid wood is always preferred, as they usually don't have a finish to them, they're just awesome all the way through. Minor scrapes and scratches won't show up on those. Then, you have glass. No matter which way you swing it, glass is a pain to keep clean; everything shows up on these. ABS plastic is sturdy, usually doesn't show wear-and-tear, unless there's a logo imprinted on the top or something along those lines, which will show scrapes and other damages.
Ultimately, the choice is up to you. Each is going to affect the total cost in the end, so if you're going into this with a budget mindset, you'll fair well with ABS and glass above all else. Some of our top picks are fairly low in price and include those materials.