Best Gaming Desks in 2022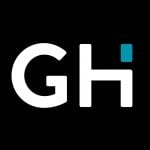 This product guide was written by GearHungry Staff
Last Updated
June 8, 2018
GearHungry Staff
GearHungry Staff posts are a compilation of work by various members of our editorial team. We update old articles regularly to provide you the most current information. You can learn more about our staff
here
.
GearHungry may earn a small commission from affiliate links in this article.
Learn more
Gaming desks bring out all the things you wish you had when you were a kid, and MMORPGs were your jam. Whether it's console, PC or VR, you need your designated space. This beautiful lineup of fifteen gaming desks gives you a little bit of everything, from drink holders to designated monitor displays, adjustable heights, and cable conduits. We wish we had these when we were kids, but like a fine wine, gaming gets better with age. These desks will reignite your inner MLG player, so get ready. Check out our best gaming desk guide below.
The Best Gaming Desk
Ameriwood Home Dakota L-Shaped Desk
There is no doubt that the manufacturers of the Ameriwood Home Dakota L-Shaped Desk sought to make a multi-functional piece of furniture. Whether it is for an office or gaming space, this L-shaped desk fits right in. It offers up enough space to act comfortably in both capacities if the need arises. In addition to the space made available for computers and office supplies, it happens to be equipped with two open shelves on the side.
The storage possibilities are endless when it comes to this piece of furniture. Besides, being highly practical and functional, it just looks great. It is made of some high-quality black, wood grain laminated particleboard and MDF which helps it blend in any given environment. To crown it all up, it is a perfect fit unless your room has no cozy corners to offer. You may also be interested in some of the best kids gaming chairs from our list, so check them out.
Key Features:
It is spacious and can easily accommodate a computer monitor or laptop, as well as documents and everyday office supplies
Equipped with a total of two open shelves which are conveniently located on the side for easy reach
Comes in an L-shaped design which can be perfectly placed in the corner of any given room
Made of black, wood grain laminated particleboard as well as MDF
Specification:
Brand

Ameriwood Home

Model

9354026PCOM

Weight

70 pounds
Walker Edison Soreno Modern 3-Piece Corner Desk
Right out of the box, the Walker Edison Soreno Modern 3-Piece Corner Desk is a problem solver. The fact that it is not riddled with excessive drawers and storage spaces is what makes this a straightforward and functional option. With its simple design, it offers up an ample amount of space to get things properly done.
It is basically made up of a total of two 21-inch deep rectangular desktops as well as a quarter-circle shaped desktop. Additionally, it is fitted with a CPU stand and a handy sliding keyboard tray. The choice of which side of the desk to position the tray is completely in the hands of the user. For its overall makeup, it has beveled tempered safety glass in conjunction with powder-coated steel legs. All in all, this offers up all the space needed to either work or play hard. Best believe that all the features present on this piece of furniture are tailored towards making the gaming experience more wholesome.
Key Features:
It is characterized by a solid steel frame that it is equipped with a powder coat finish
Comes fitted with handy accessories such as a sliding keyboard tray and a CPU stand
It requires some assembly and as such, it comes with step-by-step building instructions
Equipped with a tempered safety glass which happens to be polished and beveled
Specification:
Brand

Walker Edison Furniture Company

Model

Soreno

Weight

57 pounds
Atlantic Gaming Computer Desk
Before we begin, this is a guide we've really been jazzed-up about finishing for you, so from one gamer to another, let's head down this road. Atlantic understands what it means to be a gamer; they made this sturdy and inexpensive as could be. You get wire racks to hold onto your drink and headphones, all built into the sturdy legs. Whether you're on carpet, hardwood, or plastic mats for your gaming chair, you'll be good to stay stable and take the team home in whatever you're playing. You get a designated monitor stand that can hold up to 40lbs, and enough of a surface to connect your laptop up.
We weren't crazy about the wire rack beneath the front side of the desk. It's intended to hold game cases and things of the sort, but it just fell flat of our expectations; it's tough to move, and not really the best addition to this otherwise awesome gaming desk. You do get a charging station with a power strip holder, making it simple to set this up and toss your equipment together. Atlantic set a hard example for the other fourteen desks to follow, and as our crowning gaming desk (which I'm using to type on right now), we highly recommend this above all else. Be sure to also check out our list of the best gaming routers for more great items like this.
Key Features:
Equipped with a spacious charcoal colored carbon fiber laminated top
Comes with an array of nifty additions such as game storage, under-desk basket as well as a controller stand
Frees up space by making available a handy charging stand for tablets and smartphones as well as speaker stands
Provides space for optimum cord management thanks to inserts which allow for a more clutter-free surface area
Specification:
Brand

Atlantic

Model

33935701

Weight

43.6 pounds
Very affordable
Stable legs work on carpet, hardwood, or mats
Wire drawer/undercarriage sticks; not smooth to open or close
Attachments function but host low weight requirements
Couchmaster CYCON – Couch Gaming Lapboard
Undoubtedly, the Couchmaster CYCON – Couch Gaming Lapboard/Lapdesk offers up the best way to play PC games. Even on a couch, an adequate gaming desk is needed, it simply takes the comfort level from zero to a hundred. People who go at it for hours at a stretch will greatly benefit from the wonder that is the Couchmaster CYCON gaming desk. For one, it offers perfect ergonomics for anyone looking to operate a laptop from the comfort of their couch. It does this while ensuring that anyone sitting at it for hours at an end will not suffer any adverse effects.
Thanks to the hefty cushions attached, the stress on the shoulder and neck muscles are greatly relieved. So, in the future, no muscle cramps or strains occur. On the other hand, it is fitted with everything needed by a die-hard gamer. Some of these are an integrated USB 3.0 hub, the latest chip technology which helps with power supply and all the mobility a gaming desk can offer.
Key Features:
Offers up maximum connectivity thanks to the integration of a 4 port USB-3.0 hub
Cables are easy to handle as a result of a highly effective internal cable management system
It happens to be fitted with memory foam cushions which are meant to support the arms
It is made of high-quality leather material as well as velcro which is used to fix the equipment to the board
Specification:
Brand

Couchmaster

Model

NT-CM-CYCON-SKY-Black-001

Weight

9.26 pounds
Sit or stand, it's up to you. Thanks to the electronic controller and extreme height adjustments, this ApexDesk Elite Series is able to fit just about anyone, regardless of their gaming chair or additional aspects of your setup. You're going to see a hefty upfront cost, but keep in mind, we don't put anything up on our lists that aren't worth the cash spent. This durable build takes way less time than you'd expect to set up, totaling around fifteen minutes if you're attentive. You're able to comfortably fit a couple of 24" monitors up here without worrying, and sit nice and tight at the ergonomic cutout.
We love the dual cable conduits, removing the messy, wire-filled clutter than we've seen all too many gaming desks have. If your ideal gaming space has hardwood floors, you needn't worry; thanks to the rubber grips, it's not the easiest to move into place, but that's a good thing. It stays sturdy, and won't scratch up your floor, no matter what. Adjust your favorite positions to a memory controller, depending on your game, and lock yourself into the best gaming immersion of your life. Bonus points if you couple it with one of our favorite gaming headsets.
Key Features:
It is made from a strong and durable MDF wood top which is equipped with beveled edges and a smooth matte finish
Comes with a 6-button programmable controller that has 4 customizable presets for desk height
Its unique design ensures that it is incredibly easy to install
Equipped with a handy electric height adjustable lift system
Specification:
Brand

ApexDesk

Weight

160 pounds
Two dedicated cable conduits; your desk won't look like a wired mess
Takes a grand total of fifteen minutes to assemble
Very high cost
Thinner top material than expected
Gonna be hard to follow that up, right? Well, it's another Atlantic product, so get ready to go. They must have known they lacked on the wire racks before because the pro version of their gaming desk comes with game case holders that you can actually use. You get the integrated drink holder wire rack, just like with their base model, but it's all built into the desk surface plate. When it comes to the desk legs, they really didn't hit home for us. It takes a while to find the "sweet spot" to set this desk up, as it's prone to wobbling and not resting evenly.
Apart from the stability issues (which can be fixed by organizing this in a corner), you'll run into a bit of an issue with the surface size. We would have liked it to be a bit bigger, so if you're planning on dropping your laptop and plugging in a mechanical gaming keyboard, you're going to be a touch out of luck there. It's inexpensive to get started, and assembly, though it looks daunting, is actually quite simple. The desktop rack for holding a few console or PC controllers or racing wheels also bodes well with us, as well as making use of those game case holders to house your speakers.
Key Features:
Holds up to a 32" monitor
At-hand phone or tablet with the built-in charger
Game case + drink holder racks
Specification:
Brand

Atlantic

Model

33950212

Weight

42.6 pounds
Inexpensive
Lightweight and simple to set up
Cross-leg design makes it difficult to position
Lowered stability due to legs and top plate construction
Need Computer and Writing Gaming Desk
Gamer dads, beware: this desk is not designed to be around the little ones, but it is made to be one of the sturdiest desks you'll ever own. The United States government has an entire certification process that applies to the sturdiness and quality of office furniture; Need's computer and writing desk hit their mark. You get a pressed particle board top with a glossy finish, and a completely waterproof coating (which is good, because they didn't add external drink holders like we would have wanted).
Sturdy, simple to put together, and a tad bit adjustable (20mm of total height). Even though it's not equipped with the bells and whistles that our top two picks threw in, you can't deny the ability to stay completely flat, and not mess with your game. Apart from that, if you're going PC and not laptop, you'll have enough room to fit three 21.5" monitors, your keyboard, and your mouse, all very comfortably. The price is a bit steep, all things considering, but we believe you get what you pay for, and in Need's case, it's stability that won't quit.
Key Features:
Waterproof high gloss finish
Ultra sturdy construction w/ thick table legs
Large enough to fit a triple monitor display w/ keyboard and mouse room
Specification:
Brand

Need

Model

AC3CB-160

Weight

45 pounds
Ten minute construction time
Flat surface with no wobbling or instability
Higher cost with no additional features
Metal frame is great, but dangerous around little ones
The Evodesk (Standing Desk)
You may be shocked that we chose a standing desk for gaming. "But Gear Hungry, you advocate sitting with your super awesome gaming chair guide." Yes, completely injected opinion, we do have a gaming chair guide, but our standing desk guide we recently put out gave us a lot to think about in terms of cognitive function and quick reaction. The benefits of a standing desk allow you to be more alert, less slouched and provide you with a better range of responses for competitive FPS games. The Evodesk comes with an unmatched build quality, albeit for a lot higher of a price tag.
We're not crazy about how long this thing takes to ship, but that's where the negativities end. You can adjust your height with the built-in electronic controller, and customize your desk size to accommodate three large monitors, plus all your equipment, keyboard, and mouse. These are designed to handle heavy loads and outlast just about any other desk you've ever owned. With proper care, you could still have this in twenty years, making it an investment (and one hell of a boost to your gaming performance).
Key Features:
Adjustable height gives you custom control over your gaming
Durable construction prevents sliding or tilting unexpectedly
Built to last for decades with proper care
Specification:
Brand

The Evodesk

Model

Standing desk
Completely customizable
Gives you better cognitive function while gaming
Higher associated cost
Longer shipping time than average
We had never heard of Arozzi, but now, there's no way in hell we'll forget about them. Don't get sticker shock just yet; you're able to hide your cable away in the management conduit, keeping everything completely free and clear while you game it up. Apart from that, you'll also be sitting pretty with zero balance or sturdiness issues, even with up to 175lbs of equipment rocking on top. The height controller is excellent for different chair positions, but it's a pain in the rear end to get it where you want it; it's rather touchy.
You know those ergonomic designs that seem to favor one side of the desk over the other? Arozzi put the cutout straight in the center, so lefty or righty, you'll be able to enjoy your games uninhibited. Assembly is going to take you about half an hour, but it's all worth it. With increased surface space over many leading competitors, you'll be able to stash your triple-monitor display and all the equipment that goes with. Make sure you also check our guide to the best home office desks.
Key Features:
Straightforward ergonomic design
Ultra sturdy build
Holds up to 175lbs of gaming equipment
Specification:
Brand

Arozzi

Model

ARENA-NA-BLACK

Weight

85.5 pounds
Large surface area with no frills
Cable management conduit
Price point
Height adjustment feature can be a bit finnicky
Zinus Port Computer Desk and Workstation Combination
Looking at this, it's pretty zen. Getting to use it? Nearly spiritual. We were a bit hesitant to try this Zinus Port Computer desk, but at the price, who could argue? These desks can even come in a smaller or larger size, depending on how massive your setup is. Speaking of which, you get a dedicated monitor stand that you can move around the desk, giving you versatility in your design (we used it to hold our tower with a dual monitor setup). You also get a stellar utility tray off to the right, which is a fairly good resting place for your controller or games when not in use.
It's a quick assembly process, but you're not going to get such an epic desk without a few issues. While subjective, we're not crazy about the one-year warranty. If the desk were a bit thicker or had broader legs, it wouldn't be such an issue. You don't encounter any wobble when using it, but you do have an odd situation going on with the cable conduit in the back. It's just a handle that you feed the wires through, making it essentially a built-in zip tie; not really the best feature. It's sturdy, it's inexpensive, and the right move if you're looking for a new setup after moving.
Key Features:
Sturdy steel frame
Utility tray off to the right
Elevated platform may be moved around to hold your monitor
Specification:
Brand

Zinus

Model

OLB-DS-PM55

Weight

41 pounds
Awesome introductory cost
Fast assembly process
Only comes with a one-year warranty
Cable conduit is essentially just a handle on the back of the desk
We know what you're thinking, but this isn't a Rick Roll; Ikea made one of the best gaming desks to date, and for more reasons than you'd think. We told you there were still a few aces up our sleeves, and this one pulls out a seriously stellar stop. You get up to ten years on your limited warranty, giving you more than enough time to put this through hell and back. It's Ikea, so you're going to have a bit longer to put it together, but with a straightforward design like this, it's still not all too bad a process. We did feel like the ergonomic cut was a bit too deep, removing a piece of the table instead of carving into it.
This couldn't be easier to clean. The finish over the particleboard means you only need a wet rag with a touch of soap, and a dry one to pat it down afterward, and you're good to go. Ikea has been known for their long-lasting furniture, and from the aluminum legs down to the 8" adjustment range, you get versatility, durability, and the ability to toss a monster display and gaming setup on here without stressing about the weight.
Key Features:
Cable management net
Adjustable between 25" and 33" (roughly)
Aluminum and particleboard construction
Ten-year warranty; best on our list
Easy to clean and maintain
Longer assembly than average
Ergonomic cut feels more like a chunk of the desk is missing
Uplift Desk in Dark Brown
Last but not least, we come back to standing desks. Uplift Desk isn't just another brand; they were some of the revolutionaries that really spun the standing desk trend on its head, and made it into a staple. We're going to tell you outright that this doesn't come with the push-out keyboard holder or monitor stand like the display makes it look; that all costs extra. The price and shipping time is going to startle you a bit, but good things are worth waiting for. You get a superior quality build out of Malaysian oak, with an adjustable height setting via the electronic controller. Even at its loudest operation, it's still ¾ the decibels of a standard one-on-one conversation.
You can customize just about everything about this desk before you finalize your order. If you're sick of taping an extension cord to the side of your desk, don't worry; you get a three-prong outlet spot, allowing you to power your laptop or charge your phone/tablet while you're deep in the game. This desk holds up to 355lbs and looks dapper as hell in any environment. If you've been wondering what makes a gaming desk tick, you've got a good read ahead of you. Check out our comprehensive buying guide for every answer on gaming desks that you never knew you were after.
Key Features:
Weight capacity of 355lbs
Dual motor w/ electronic height adjustments
Comes with three-prong outlet built into the desk's top
Fully customizable
Sturdy Malaysian oak construction w/ excellent support at any height level
Push-out keyboard and dual monitor stand isn't included, despite what the marketing makes it look like
Sticker shock
Lengthy shipping times
Gaming Desk Buying Guide and FAQ
Gaming has become more of a lifestyle than a past time, whether it is happening in front of a TV or on a PC. Rather than enjoying upfront and suffering the consequences later, gamers have the choice of employing the use of a gaming desk. Having an array of desks out on the market is an issue, on one hand, on the other, there is the issue of choosing the most suitable one. In order to aid that decision, here is some much-needed guidance.
Features To Look For When Buying A Gaming Desk
Size and shape - It must be noted that these desks come in a range of shapes and sizes, there is no particular template. Gamers who have little space to work with may want to opt for something along the lines of a wall-mounted foldaway desk. Even an L-shaped desk could prove to be useful in such a scenario.
Aesthetic appeal - Some may think of this as a shallow thing to look out for, but it is among one of the most important features to look out for. Fitting the overall decor of the room it's placed in is a crucial aspect. Additionally, being pleased with the way the desk looks makes it easier to get a whole lot done while seated at it.
Storage and organization - Gaming equipment can be quite a lot and it tends to get messy. The best kind of desk is one that offers up ample features that are dedicated to keeping everything neat. Some of them come fitted with drawers, cord and cable holders, smart device holders and a whole lot more dedicated to storage and organization. Altogether, keeping the clutter to a minimum is the aim.
Usability - Any gamer will testify to the fact that they spend quite a lot of time at their gaming desks, for this reason, gaming desks are supposed to be made to be used quite often. Based on this alone, they should be equipped with features that make them comfortable for long-term use. In a nutshell, the design of the desk should be able to guard against body pains and strains alike.
Types Of Gaming Desks
L-Shaped gaming desk - Just as the name so graciously points out, this type of desk comes in the shape of the letter L. This makes it quite suitable to be kept in the corner of any given room. Their unique shape makes it so that they offer up a whole lot of table room while leaving ample space for users in the middle. The one down-side of this kind of desk is that most of them are bulky and equally difficult to put together.
Standard desks - This is the most popular version of the gaming desk out on the market. Its easy accessibility can be owed to the fact that most of them are cheap and are multi-functional. The general design features a stand as well as a countertop, otherwise, there is no additional visual appeal with this particular model.
Sitting/Standing desks - In terms of design and aesthetics, this is quite similar to a standard desk. The main difference here is the fact that it happens to be expansive and adjustable. Thanks to this handy feature, they have the ability to be adjusted to either a sitting or standing position. This on its own is a great convenience.
U-Shaped desk - Once again, this is a desk that is named after the shape it takes on. It happens to come in a U-shape and is a great pick for gamers who make use of multiple monitors. This is because it offers up enough room for users to easily access every end of the desk. Just like the L-shaped option, this is a very bulky desk and it takes time to assemble.
Gaming Desk FAQ
Q: Is a gaming desk needed?
A: Yes, gaming desks do not only improve body posture, but they go a long way to keep all the equipment is neatly organized. All in all, this increases productivity.
Q: Do gaming desks increase gameplay ability?
A: They do so very effectively by freeing up enough tabletop space to ensure that gamers can focus on the game at hand. It additionally offers up the right angles and views to users so that they can make use of the increased mobility they have.
Q: What material should a gaming desk be?
A: Typically, gaming desks are made from a range of materials, each of them great in their own way. The glass options though classy and aesthetically pleasing are expensive and fragile. Wood is ever dependent yet still pricey. A cheaper alternative is MDF, but it soaks and swells and eventually loses its shape. In this case, it is a buyer's choice.
Sign Up Now
GET THE VERY BEST OF GEARHUNGRY STRAIGHT TO YOUR INBOX