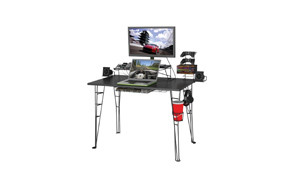 Atlantic Gaming Computer Desk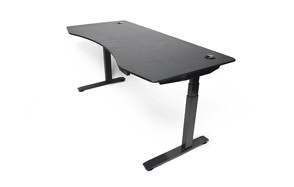 ApexDesk Elite Series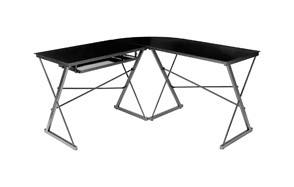 AmazonBasics Three Piece Glass Gaming Desk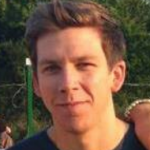 Gaming desks bring out all the things you wish you had when you were a kid, and MMORPGs were your jam. Whether it's console, PC or VR, you need your designated space. This beautiful lineup of fifteen gaming desks gives you a little bit of everything, from drink holders to designated monitor displays, adjustable heights, and cable conduits. We wish we had these when we were kids, but like a fine wine, gaming gets better with age. These desks will reignite your inner MLG player, so get ready. Check out our best gaming desk guide below.
The Best Gaming Desk
Gaming Desk Buying Guide and FAQ
It's time to designate a gaming station specifically for you. Immerse yourself with the right attachments, features and elevate your gameplay experience, while staying as comfortable as possible. This is essentially another installment of our desire to give you the ultimate gaming station, coupled with our buying guide for gaming chairs.

Q: How We Chose Our Selection of Gaming Desks
A: Without getting into a long-winded process, we used the following criteria to narrow down our selection of gaming desks:
Brand Reliability
Square Inches of Desk Space
Drink Holders
Speaker Holders
Material Quality
Warranty Information
Overall Construction Quality
Design
Lifespan Expectations
Assembly Difficulty
Electronic Motors (Standing Desk Models)
Motor Noise (In Decibels)
We take everything into account, exploring each individual option to whittle down the hundreds of initial possibilities we're faced with. It's a rigorous (but ultra fun) process, and in the end, you get to reap the rewards of the cultivated data.
Features to Look for In a Gaming Desk
Weight Capacity - Dual monitors, your desktop tower, heavy steel keyboards; there's a lot of weight to consider. Thankfully, most gaming desks take this into consideration with high-density glass tops, or materials ranging from aluminum to steel and wood.
Cable Networks - Remember N64 and the billion cables that were all tangled up? Yeah; we don't want to remember that, either. Having cable networks or conduits help you run your cables without traipsing all along your desk. We all know that USB plug-ins are superior to Bluetooth and RF when it comes to clutch kills.
Add-on Holders - Seriously, where were these when we were kids? Drink holders, Bluetooth speaker holders, game case racks; there are a few different things that these desks come with, and among them, the holders are some of the best. We've all spilled a soda or tea on our mouse or keyboard before, but those days are over.
Designated Monitor Stand - Having a two or three-tiered desk gives you a flat surface, monitor display stand, and sometimes a designated keyboard and mouse section. These are so important because you shouldn't be looked with your neck craned downward while gaming; adjust your gaming chair, your monitor and look between a 90 and 105-degree angle for optimal gaming.
Ergonomic Design - Big rectangular panels aren't the way desks are made all desks anymore. Ergonomic design allows you to sit more comfortably at your desk, and put your arms, hands, and posture at the right level to reduce fatigue, and continue gaming.

Different Types of Gaming Desks
Standing Desks - We know, these seem a bit odd as choices for gaming desks. You'd be surprised at how much more in-the-moment you are when you're standing, with all those juices flowing. These are adjustable in height, offer you serious weight capability (designed to withstand leaning against them, and your killer displays), and of course, the option to lower the height and sit down after all.
Multi-Tiered Desks - When it comes with a designated monitor stand, it's a multi-tiered desk. These can come in handy for more technical setups. We like to pop the tower here so it has the best ventilation possible, especially if you're sporting new 32-core tech.
Standard - Your regular, rectangular desk. When it's a gaming desk, it's anything but ordinary; adjustable heights, ergonomic designs, and high weight capacities to hold all of your equipment. With these, just pay attention to the surface space available.
Corner - Sometimes referred to as an L-shaped desk, these are designated for the corner, giving you your own little slice of the world, all carved out for you and your gaming time. These usually don't come with certain features, like cable conduits, but offer you plenty of space for an optimally-placed three-monitor display setup.
Q: What is a Gaming Desk?
A: There's writing desks, hutch desks, then there are gaming desks; these are designed to display your electronics, give you optimal access to your necessary keyboard and mouse, and put you in an immersive environment. Nothing sucks more than trying to game on a console, only to have a bunch of chatter in the living room, or daily distractions pulling your attention away. Gaming desks give you a designated space to focus and improve your gameplay abilities (more on this later).
They're different from regular desks due to add-ons to hold drinks and game cases, as well as cable conduits to reduce wired clutter. Everything is optimized to give you the best experience while being able to hold all of your equipment.
Q: What Are the Benefits of Owning a Desk for Gaming?
A: For starters - and this one goes out to you, married guys - you'll have your own area to play in peace. If she just doesn't understand your passion, giving yourself a small area to game in keeps conditions mellow between the two of you, and also lays down the law that while you're there, you're gaming and nothing else.
If you're just after a killer display for your already awesome equipment, you're on the right track. Gaming desks prove to be more stable than standard desks because they're built by gamers, for gamers. We don't want to know how expensive your system was, but we're going to assume you've put in at least over a grand on your gaming PC. Don't leave it up to chance on a wobbly desk.
If it's a true blue gaming desk, you'll never spill drinks on your keyboard again with designated cup holders. When you're sitting down for a late-night spelunking extravaganza or dungeon raid with your buddies, you're going to get thirsty, you're going to put it near your PC, and display that colorful language when it spills all over your equipment. Solution: drink holder that's not on the desk's top.

Q: Should Gaming Desks Have Enough Room for Multiple Monitors?
A: Multiple monitors are essential to productivity in the workplace, but they're also absolutely awesome for gaming. Since they've become so popular, most games from 2015 onward have triple screen support. You're adding to the immersion factor with a triple display, especially if you arrange them in a 360 mirror kind of way. If you've fallen in love with a desk and it just doesn't look like it's going to hold your monitors, you can always check out our top recommended triple monitor stand to augment your desk.
Q: Do Gaming Desks Increase Your Gameplay Ability?
A: In short, yes, but it depends on a few factors. We've beaten the immersion angle to death because it's so important, but apart from being utterly focused on the game, you're able to actually improve your cognitive function. Before you call us crazy, let us explain.
When paired with a killer gaming chair, your gaming desk gives you the right monitor angles and podium to keep your posture and neck properly aligned. This is vastly important because hair-trigger decisions in the middle of an FPS match rely on you, and if you're slouched over and bending your neck, you're compressing blood flow to the brain. If the concept seems rather vague, take a look at our standing desk buying guide, and read up on the benefits of having proper circulation and blood flow to increase focus; it works wonders.
Last but not least, their aid in mobility. Gaming desks are designed for keyboard warriors and lightning fast mouse movement, so you're able to angle your arms better (coupled by that better posture), and increase your mobility to actually move in the nick of time. If you're sick of losing, or you just want to bump-up your KDR, this is a trick MLG players use and abuse.
Q: What is the Correct Posture for Sitting at a Gaming Desk?
A: Shoulders straight, back tight but not overly arched, lower lumbar support keeping you in the proper position. From your monitor display to your spinal alignment, the right posture gives you mobility and uninhibited dexterity with a mouse and keyboard. You'll notice an almost immediate difference in your gaming ability and reaction time if you just slouch over like a sloth.
Q: What Desk Material Should I Look Out For?
A: In total, you're going to encounter particle board, solid wood, and glass. You'll also hit your ABS plastic, and rarely any other materials (except our #15 pick, which has exotic Malaysian oakwood). Particle board is easy to clean, lowers your initial cost, and can hold a lot of weight on average. Solid wood is always preferred, as they usually don't have a finish to them, they're just awesome all the way through. Minor scrapes and scratches won't show up on those. Then, you have glass. No matter which way you swing it, glass is a pain to keep clean; everything shows up on these. ABS plastic is sturdy, usually doesn't show wear-and-tear, unless there's a logo imprinted on the top or something along those lines, which will show scrapes and other damages.
Ultimately, the choice is up to you. Each is going to affect the total cost in the end, so if you're going into this with a budget mindset, you'll fair well with ABS and glass above all else. Some of our top picks are fairly low in price and include those materials.