Last updated:
02 Oct 2020
13 Best Gaming Routers (Review) in 2021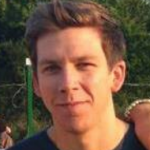 This product guide was written by Jordan Carter
Published
September 21, 2018
If you love online gaming then you need the most reliable, steady and fastest connection available. Without it, you will be left whimpering into your keyboard as other players victory dance around you, (or worse) mocking your poor aim and disastrous lag. If this is something that happens far too frequently to you, maybe its time for an upgrade, check out our choices of the best gaming routers and level up your fortunes like never before.
The Best Gaming Router
Gaming Router Buying Guide
Your Internet Speed - The better the internet speed is, the better the gaming experience. Internet speeds are often supported by several antennas as are features by several of the devices on our list.
WiFi Connectivity - Some routers provide targeted WiFi connectivity to devices which aids faster internet speeds. The stronger the WiFi connectivity, the longer you are online with no worries. Frustration due to a lagging WiFi can, therefore, be prevented.
Processing Speed And Ram - It is quite simple really - the higher the processing the better the performance of your router especially when it comes to multiplayer games.
USB Port - A USB port comes in handy especially for the sake of storage. With such a feature, users can attach a USB cable and store an unlimited about of data. Often for gamers, this is a priceless feature.
Range - Especially when routers are being used by an entire house or office, range becomes very important. The best routers will power every corner of your home so that its effects are enjoyed from the basement to the top floor of the building.
MU-MIMO (Multi-user/multiple input/multiple output) - This feature allows devices to prove internet connectivity to several devices at the same high speed. This feature is suitable if the router is to be used by an entire household or office so that connections are not weakened due to multiple use.
Types Of Gaming Routers
Tri-band - This is the strongest of all the bands and provides all 3 wireless bands. Providing incredibly high speeds and keeping connected devices separate so that there is no interference. It is also very expensive but often worth the purchase depending on how necessary they are for the buyer.
Dual-band - These support both 2.4GHz and 5GHz bands and provide much faster speed than the single-band router. However, these are often a lot more expensive than single-band routers. Most gaming routers will be dual-band to cater to such high usage. They are most suitable for large homes as they should cater to multiple users without interference.
Single-band - Single-band routers are the least powerful type of routers due to their 2.4GHz band; they are limited only to one wireless signal and may suffer from interferences while in use. Single-band routers are cheaper and won't come along with as man fancy features as higher band routers.

Gaming Router FAQ
Q: What is a gaming router?
A: A gaming router is just a WiFi router that has been specialized for gaming. Often containing features to keep internet speed high and without interference, which aids in avoiding lag when gaming and keeping the gamer ultimately online.
Q: What are the benefits of a gaming router?
A: Other than the simple fact that they keep the gamer online when playing and go a long way in providing the ultimate gaming experience, gaming routers can also cater for the whole house. They often support strong internet connectivity in wide ranges and allow multiple devices to be connected without interference.
Q: How many computers can be connected to a gaming router at the same time?
A: This will depend on the router and its bandwidth. High band routers can be connected to multiple devices and will run just fine without letting the devices interfere with each other.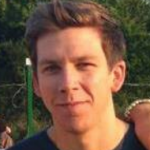 Jordan Carter is Gear Hungry's resident Editor-in-Chief with a genuine love and passion for all things tech. Jordan works diligently to ensure only the best products ever make it onto the platform and are showcased in Gear Hungry's carefully curated, tested and expertly researched, informative buying guides.
The best!
Gear, gadgets & stuff for men
Straight to your inbox