Best Gaming Routers in 2022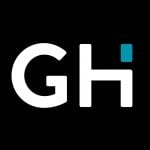 This product guide was written by GearHungry Staff
Last Updated
September 21, 2018
GearHungry Staff
GearHungry Staff posts are a compilation of work by various members of our editorial team. We update old articles regularly to provide you the most current information. You can learn more about our staff
here
.
GearHungry may earn a small commission from affiliate links in this article.
Learn more
If you love online gaming then you need the most reliable, steady and fastest connection available. Without it, you will be left whimpering into your keyboard as other players victory dance around you, (or worse) mocking your poor aim and disastrous lag. If this is something that happens far too frequently to you, maybe its time for an upgrade, check out our choices of the best gaming routers and level up your fortunes like never before.
The Best Gaming Router
NETGEAR R6700 Nighthawk Smart Wifi Gaming Router
Our top choice for the best gaming router is NETGEAR's smart router. This wireless AC router will keep you solidly connected throughout hours of gaming and not once lag while providing up to four times your usual internet speed that you will need to see to believe.
It is packed full of features that will make any gamer wish it had arrived much sooner and provides enough signal strength to keep everybody in the house connected. It is without a doubt a router for the home of the future. So lay back in your gaming chair and let the gaming begin!
Key Features:
Dual-band router
Connects to up to 25 devices
Built of streaming and online gaming
Cyber threat protection system
Specification:
Brand

NETGEAR

Model

R6700

Weight

1.65 pounds
Excellent software and backup features
Near-instantaneous speed
Excellent wireless AC range
Random reboots during heavy tasks
5G channel could be stronger
Forced downloads at setup can be cumbersome
Asus ROG Rapture GT-AX11000 AX11000 Tri-Band 10 Gigabit WiFi Router
This cool looking device has been manufactured to give you the best gaming experience, with all its hardware tailored to prove high-speed internet. Because this Asus ROG router has been built with the gamer in mind, every feature it is equipped with works to provide top tier gaming. For instance, the triple-level game accelerations work to boost game traffic while also optimizing ROG devices. This router is, however, also versatile, allowing activities such as streaming, browsing, and file transfer. However, this router is specialized to keep gaming separate from other activities by letting users dedicate up to one 5GHz band just for gaming,
What's more, the ASUS AiProtection security also deals with all Cyber threats to your devices, to keep your network safe as you game and browse the internet. Despite this router being more on the expensive side, purchasers have still appreciated it for its strong WiFi support, air mesh feature, extensive customization options, and gaming support. Thankfully, this router provides WiFi for the whole house, which means it is the only device you will need to get.
Key Features:
Tri-band
Built-in support for gamers private network
Triple level game acceleration
Provides WiFi for the entire house
Specification:
Brand

Asus

Model

GT-AX11000

Weight

4.1 pounds
NETGEAR Nighthawk AX8 8-Stream WiFi 6 Router
As the second device from NETGEAR on our list, the NETGEAR Nighthawk AX8 8-Stream WiFi 6 Router (RAX80) is a more expensive and upgraded router from the brand. This NETGEAR device provides WiFi connectivity for the entire house with its four high powered antennas, it can also be connected to 30+ devices, making it an even more versatile device. Its USD ports also allow for more connections with other household items such as the printer or storage drive.
This device has worked great for gamers as although it is not specifically built for that purpose, it still houses such strong internet connections to provide the ultimate experience. It also prevents network congestion no matter how many devices are connected, providing for smoother use with no interruptions. An added bonus to this device are its parental control options and the Nighthawk app which equips users with more options gives parents rest of mind and aids an easy set up when first purchased. NETGEAR specializes in creating devices that optimize your online experience and as most customers can confirm, the Nighthawk AX8 8-Stream WiFi 6 Router (RAX80) meets all the required expectations.
Key Features:
High-speed WiFi performance
Wired Ethernet ports
USB connections
Parental control
Specification:
Brand

NETGEAR

Model

RAX80-100CNS

Weight

2.82 pounds
Linksys WRT Gaming WiFi Router
Our second Linksys router seeks out your console and makes it its number one priority with beamforming technology that means you can always rely on your connection during the most intense gaming sessions. Also included is a custom-built gaming interface that provides ultimate control for gamers never experienced in a router before.
Linksys WRT Router is primarily designed to solve Xbox gaming problems, so you might not need it if you own a PS4 or are a PC gamer, but for those with an Xbox,  the optimized gaming network means that the rest of the family might miss out, but when you are battling to reach the top of the worldwide leaderboard, their concerns can wait until you emerge victoriously. Good flight sticks might help you in your game so check them out as well. 
Key Features:
Dual-band
WiFi speeds unto 3.2 Gbps
Pro-grade Gigabit Ethernet connectivity
Xbox optimized
Specification:
Brand

Linksys

Model

WRT32XB

Weight

2.07 pounds
Perfect solution for solving Xbox online gaming speed and connectivity issues
Modern admin interface
Super fast boot time
Only optimized for Xbox consoles
Not tri-band
Low-quality network cable included in-box
NETGEAR XR500 Nighthawk Pro Gaming WiFi Router
This stealth bomber of a router is a dual-band device designed to eliminate any gaming connectivity issues you suffer from. It is capable of transferring 2.6Gb of data per second, making it one of the faster routers on our list.
It has the ability to handle multiple consoles, not just devices, at once, so you can relive the glory years of early 21st Century LAN parties (give that a Google, kids) and maintain excellent performance across platforms. The Nighthawk is a great router for both experienced networkers and novices, and (mostly) reduces any gaming stress from your life. Our handy guide to the best gaming monitors features more great products like this.
Key Features:
Dual Band
4x Gigabit Ethernet Ports
Gaming VPN
Dual-core 1.7GHz Processor
Specification:
Brand

NETGEAR

Model

XR500-100NAS

Weight

3.71 pounds
Great signal strength across entire house
Attractive and simple user interface
Advanced network monitoring
Pricey when compared to other devices
Wide and difficult to fit on some surfaces
LED lights do not always sync with correct ethernet
Linksys AC5400 Tri Band Wireless Gaming Router
For those who spend a lot of time at home and need consistent internet, Linksys AC5400 Tri Band Wireless Router is the product for you. It is perhaps the fastest wireless router on this list and is the cure to all your WiFi woes. It can connect with all devices around the home, and still provide unbelievable speeds.
Its high bandwidth makes it the perfect gaming partner and provides gaming sessions longer than you have ever experienced, so be sure to stock up on snacks and soda. For anyone tired of complaining that their coverage is bad, this is the upgrade you need to change everything. Be sure to also check out our list of the best wifi extenders for more great items like this.
Key Features:
Tri-Band
1.4 GHz dual-core processor
Parental controls available
Eight Gigabit Ethernet Ports
Specification:
Brand

Linksys

Model

EA9500

Weight

3.25 pounds
Powerful with good range
Easy and efficient setup
Super fast speed with no issues
Interface lacking
Linksys account required for setup
Hardware has some issues
TP-Link AC5400 Tri Band Gaming Router – MU-MIMO
As one of the highest-rated routers in our list, the TP-Link AC5400 Tri-Band Gaming Router comes packed with features for gamers and families alike. Sporting up to 8 antennas, this strange-looking device comes with enough power to send targeted WiFi to each connected device from a wide range. This router even makes it possible to dedicate one band to gaming traffic while the other two offer high-speed internet to other devices, keeping your network free of any lags or interference.
This smart device also connects to Alexa and is provided with up to 8x Gigabit Ethernet ports to optimize connectivity. TP-LINK is a trusted brand that has been in the business for over 22 years, therefore, you can be sure that decades of expertise have been poured into this one device in order to ultimately give you an unmatched experience, whether you are a gamer or a regular internet user. Users have loved this device due to its noticeable upgraded performance amongst the competition. It is also well-liked because of its versatility, easy setup, and strong and fast internet connectivity to multiple devices.
You may also be interested in some of the top USB WiFi adapters from our list. Check them out!
Key Features:
Tri-Band
8x Gigabit Ethernet ports
Secured WiFi
Works with Alexa
Specification:
Brand

TP-Link

Model

Archer C5400X

Weight

3 pounds
D-Link DIR-879 AC1900 EXO WiFi Gaming Router
A product that looks more like an alien spaceship than a gaming router, D-Link is an intergalactic treat. It can be connected to the console or PC through wireless or ethernet cable and deliver exceptional performance that means no more lagging.
With features abound including high-power amplifiers, smart connect and dual-band technology, it could certainly be under consideration for the most powerful router on this list, so come aboard the mothership and check it out. You will want to put this router in your gaming backpack and use it wherever you go.
Key Features:
High-power amplifiers (1000mW) to provide wider coverage throughout your home
SmartConnect band steering automatically balances wireless devices among two wireless bands
Game or stream at 5GHz with dual-band technology
Eliminate dead-zones in the home with full coverage throughout
Specification:
Brand

D-Link

Model

DIR-879

Weight

1.19 pounds
Excellent budget router
Sleek and modern design
Can be used as a WiFi extender
No USB support
Large and obstructive on the desk
Lack of configuration options with no way to change certain settings
ASUS WiFi Tri-Band Gaming Router
ASUS WiFi Tri-Band Gaming Router is designed purely for gamers, that imagines everything you've ever needed from a router and makes it a reality. Another product that looks like something straight out of science fiction, this could very well be a gift from a far-flung future, it sure feels like it.
It provides a strong signal even when the rest of the family is bingeing Netflix with its tri-band MU-MIMO technology, and the specialized gamers dashboard makes you feel like this is a product that has been created purely for you. Maybe it has been, so take advantage and enhance your gaming experience and your life.
Key Features:
Tri-band MU-MIMO technology maximizes throughput and coverage
Optimize data and optimize net traffic with 8 ports and dual USB 3.0
VPN Fusion enables both private and ordinary internet operation simultaneously
ROG Game Dashboard gives access to features including Game Boost, Game IPS, and route optimized low-ping time gaming servers
Specification:
Brand

Asus

Model

GT-AC5300

Weight

7.25 pounds
Extremely fast WiFi speeds
Very good range
Massive amount of settings
Large desk footprint
Very pricey
Can get hot with lots of use
ASUS Dual-Band Gigabit AC3100 WiFi Gaming Router
ASUS Dual-Band router comes with a host of helpful and almost hidden features that you could be forgiven for thinking it is just another router. SmartConnect is a great addition that will quickly find the best band available and ensure you get connected to it, while AiMesh will seek out other ASUS routers within the home to create a canopy of reliable connectivity throughout.
Its big feature, though, is the fact it is a long-range router covering up to 5000 square feet, so make sure it's password-protected to keep your neighbors piggybacking off your unrivaled speeds and connection. Love gaming? Check out our review of the best gaming headsets for our top picks.
Key Features:
33% greater 2.4GHz coverage with 4 transmit, 4 receive antenna design
Smart Connect automatically chooses best band available
Expansive connectivity options with 8 Gigabit LAN ports
Reaches as far as 5000 square feet
Specification:
Brand

Asus

Model

RT_AC88U

Weight

2.6 pounds
Strong and fast WiFi signal
Ai Mesh technology
User friendly interface
More complicated setup than other routers
Occasional connection drop on mobile devices
Large hardware which could take up too much space
TP-Link AC5400 Tri-Band Smart WiFi Gaming Router
With eight antennas, it is no surprise that you can enjoy the highest definition TV and gaming all at once through a fantastic TP-Link AC5400 MU-MIMO WiFi router that provides an incredible range unseen in most products. No matter where you are in the home, you can be sure that you will be connected from basement to attic.
While it doesn't have as feature-rich of a user interface as other models, you won't care when you are able to get every device connected to the internet and browse, stream or game without the slightest hint of slowing down. Find more great products like this by checking out our guide to the top wireless gaming mouses.
Key Features:
Enjoy 4K video and smash online games simultaneously with battle-tested reliability through MU-MIMO WiFi
Unique antivirus and parental controls for your peace of mind and protection
Smart Router connects with Amazon Alexa and other third party applications
Faster WiFi for every device in the home so no one misses out on speedy internet
Specification:
Brand

TP-Link

Model

Archer C5400

Weight

3 pounds
Easy-to-setup instructions
Excellent phone app
Very, very fast speeds
Might randomly reset to factory defaults
Poor TP-Link tech support
Uses a lot of power, could overheat
Gaming Router Buying Guide
Your internet speed - The better the internet speed is, the better the gaming experience. Internet speeds are often supported by several antennas as are features by several of the devices on our list.
WiFi connectivity - Some routers provide targeted WiFi connectivity to devices which aids faster internet speeds. The stronger the WiFi connectivity, the longer you are online with no worries. Frustration due to a lagging WiFi can, therefore, be prevented.
Processing speed and rRam - It is quite simple really - the higher the processing the better the performance of your router especially when it comes to multiplayer games.
USB port - A USB port comes in handy especially for the sake of storage. With such a feature, users can attach a USB cable and store an unlimited about of data. Often for gamers, this is a priceless feature.
Range - Especially when routers are being used by an entire house or office, range becomes very important. The best routers will power every corner of your home so that its effects are enjoyed from the basement to the top floor of the building.
MU-MIMO (Multi-user/multiple input/multiple output) - This feature allows devices to prove internet connectivity to several devices at the same high speed. This feature is suitable if the router is to be used by an entire household or office so that connections are not weakened due to multiple use.
Types Of Gaming Routers
Tri-band - This is the strongest of all the bands and provides all 3 wireless bands. Providing incredibly high speeds and keeping connected devices separate so that there is no interference. It is also very expensive but often worth the purchase depending on how necessary they are for the buyer.
Dual-band - These support both 2.4GHz and 5GHz bands and provide much faster speed than the single-band router. However, these are often a lot more expensive than single-band routers. Most gaming routers will be dual-band to cater to such high usage. They are most suitable for large homes as they should cater to multiple users without interference.
Single-band - Single-band routers are the least powerful type of routers due to their 2.4GHz band; they are limited only to one wireless signal and may suffer from interferences while in use. Single-band routers are cheaper and won't come along with as man fancy features as higher band routers.
Gaming Router FAQ
Q: What is a gaming router?
A: A gaming router is just a WiFi router that has been specialized for gaming. Often containing features to keep internet speed high and without interference, which aids in avoiding lag when gaming and keeping the gamer ultimately online.
Q: What are the benefits of a gaming router?
A: Other than the simple fact that they keep the gamer online when playing and go a long way in providing the ultimate gaming experience, gaming routers can also cater for the whole house. They often support strong internet connectivity in wide ranges and allow multiple devices to be connected without interference.
Q: How many computers can be connected to a gaming router at the same time?
A: This will depend on the router and its bandwidth. High band routers can be connected to multiple devices and will run just fine without letting the devices interfere with each other.
Sign Up Now
GET THE VERY BEST OF GEARHUNGRY STRAIGHT TO YOUR INBOX