Protect Your Tech In Style: The Best Laptop Bags For Men 2022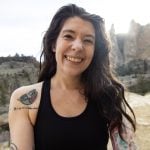 This product guide was written by Tuesday Kirby Kahl
Tuesday Kirby Kahl
Tuesday Kirby Kahl is a contributor at Gear Hungry. Her fierce love for the outdoors fuels everything she does. Her professional pursuits include writing, creating art, and photography. These professional passions allow her the time to live life outside as a rock climber, skier, runner, backpacker, paddle boarder, swimmer, and explorer. When Kirby is indoors, she enjoys tea, whisky, old films, cooking, and baking. Her product testing and feedback have shaped the design of everything from climbing shoes to candles.
GearHungry may earn a small commission from affiliate links in this article.
Learn more
The best laptop bags should keep your computer and other valuables safe and easy to carry during your commute whether you're going to work, school or your favorite coffee shop. But while their purpose is obviously highly practical, laptop bags, satchels and briefcases should also be stylish so you don't end up looking like a total tech bro (unless, of course, that's the look you're going for).
But with hundreds of bags available, how do you find the best laptop backpack or bag for your needs? Well, that's the thing – when shopping for a laptop bag you should first and foremost consider your needs. If you plan on carrying your laptop only, a basic and affordable laptop sleeve with carrying handles is a great choice. But if you want to take all your tech essentials including a charger and a mouse with you, plus a book or notebook, water bottle, lunch box, documents, etc. we highly recommend investing in a bag with lots of space and comfortable, adjustable straps. Just keep in mind that the more space your bag offers, the bulkier it typically is.
Below, you'll find some of the best laptop bags for men on the market today. These will not only keep your valuables (including, of course, your laptop) safe, but are comfortable to wear, and are rather stylish. For the businessman, the student, the casual gent and everyone in between—you've just found your next laptop case.
The Best Laptop Bag For Men
5.11 Overwatch Messenger Bag
While testing, I took the 5.11 Overwatch Messenger Bag to coffee shops all over Portland so I could work in new spaces. Portland is well known for its rain and the 500D nylon exterior handed any scuffs and drizzle well. I also really appreciated the security features in this bag – the front flap is secured by buckles and velcro which makes it hard for anyone to access it without your knowledge.
I am an organized person and I really appreciate the number of pockets in this bag. There is a front zippered pocket, a back zipped pocket, and a healthy dose of smaller pockets for small valuables and tech gear. There are multiple pockets on the front, back and exterior amounting to what I believe are 13 total pockets, including the side pockets. I love pockets and I'm hard on gear. Therefore, the combination of organizational pockets and durable materials make this shoulder bag the editor's choice and one of the best messenger bags in general.
Key Features:
Dimensions: 11.75″ H x 17″ L x 5.0″ D
Made from 500D nylon
Rear padded sleeve up to 15″ laptop
Front zippered pocket, web MOLLE and loop ID panel
Main compartment with 3 mesh zipped pockets
The Matador Laptop baselayer isn't a shoulder bag – this is a minimalist bag that acts as a base layer to protect your laptop while it is stored in the main compartment or padded laptop sleeve of your everyday carry messenger bag. It fit both my 12-inch Chromebook and 16-inch Macbook thanks to the versatile closing system which has a roll-down top and plenty of velcro to fit laptops of nearly any size. The advertised range is 13-inch to 16-inch but I think you may be able to get away with models slightly smaller or larger, honestly.
I love this extra layer of protection and security for my laptop. The 50D ripstop dry bag inner liner and 420D nylon outer panels and UTS waterproofing all work together for a weather and spill-resistant protective layer. Both my partner and I work remotely and love to travel for climbing and skiing together. In the time I've tested this, we've taken five trips with it to locations all over Oregon and Washington for both climbing and skiing.
Key Features:
Padded layer of laptop protection
IPX6 rated waterproofing
Fits laptops 13 to 16 inches
Externally accessed accessory pocket
Samsonite Classic Multi Gusset Toploader Briefcase
The Samsonite Classic Multi Gusset Toploader Briefcase has got your laptop covered regardless of its size, even gaming laptops that range up to 17'' can comfortably fit into this bag. This classic bag is great for businessmen and women who like to keep their tech and documents safe and secure. The bag is made from 680D ballistic fabric for longer-lasting protection against the elements and abrasions. The laptop compartment is also fully padded so your expensive system can sit tight even in rowdy and fast-moving settings like rushing to the next train. The handles of this bag are padded for easy carrying and it can further be carried on the shoulder using an adjustable strap if that's more comfortable for you. For added comfort, the strap is fully padded to make the weight easier on your shoulders. It can also be detached for exclusively briefcase style carry.
The Smart pocket feature here glides over vertical handles for freer movement. Furthermore, its front zippered pockets are strategically placed to ensure that you can remove and replace your essentials without having to open the whole bag or main compartment. Just because the system compartment accommodates large-sized devices does not mean it cannot do the same for smaller sizes, even devices as small as 13 inches can sit in there comfortably.
Key Features:
Made from 1680D ballistic nylon
Carry handles and padded and removable strap
Can carry up to 17" laptops
Three main zippered pockets plus three side pockets
Easily accessible front pockets
Specification:
Brand

Samsonite

Model

SML432691041

Weight

2.65 Pounds
AmazonBasics 15.6" Laptop Bag
Amazon often comes out with some seriously good-quality products to save you money, and this AmazonBasics 15.6" Laptop Bag is no exception. These laptop cases are available from 15.6 inches, all the way up to 17.3 inches, and come with an optional wireless mouse, and your choice of one to ten in a package, which is great to bulk buy for your team and customize (did we mention they're seriously affordable?).
AmazonBasics Laptop Bag comes with padded cushion support along the strap to minimize the wear-and-tear you put on your shoulders, while also boasting a stellar accessory pocket on the front for small electronics, pens, and flyaway items. You can store a portable mouse as well and still have ample room. The main compartment acts as the padded laptop compartment. As the name suggests, this is a basic laptop bag indeed, but you can't go wrong for such a low cost with this kind of quality. For a minimal affordable bag, this is a great choice.
Key Features:
Slim and compact design
Fitted with accessory storage pockets
Has a padded shoulder strap
3 sections accessible from the outside
Available in various sizes
Specification:
Brand

AmazonBasics

Model

NC1305224R1

Weight

1.01 Pounds
Kenneth Cole Reaction Laptop Briefcase
Kenneth Cole Reaction Leather RFID Laptop Briefcase is perfect if you are going for that upscale business look and even better is the fact that it is as functional as it is aesthetically pleasing. The exterior of this stylish bag is made of authentic Colombian leather while the interior is lined by a tear-resistant fabric that ensures the durability of the bag as well as the protection of your laptop. Taking it up a notch, this bag is also expandable so it can accommodate a lot more than most options out there. Here there are additional 1.5 inches at your disposal for whenever the need arises. Furthermore, the rear compartment is fitted with a 2-file divider which you can use to store your documents for that next client meeting. There's no need to carry an additional folder when you can simply fit that piece of paper in your laptop bag without worrying about crinkling.
This laptop briefcase has a rear exterior trolley strap that is designed to fit over a wide range of retractable trolley handles. This ensures that you conveniently carry your bag hands-free whenever the situation calls for it at the airport. The padded shoulder strap here is not only detachable but it is equally adjustable and can be extended to a whopping 52 inches. To crown it all up, the main compartment is equipped with fabrics that happen to be anti-theft RFID shields. As such, all your sensitive information is safe and sound as long as it is conveniently placed there. Right in the front, there's also a gusseted zipper pocket that is fitted with a business organizer. This is there to hold all your business essentials among other tidbits here and there.
Key Features:
Made using full-grain Colombian leather
Expandable interior and shoulder strap
Padded pocket holds 15.6″ laptops
RFID blocking tech in organizer pockets
Rear exterior trolley strap
Comes in a variety of colors
Specification:
Brand

Kenneth Cole Reaction

Model

524465

Weight

3.2 Pounds
Mobile Edge ECO Messenger/Laptop Bag Combo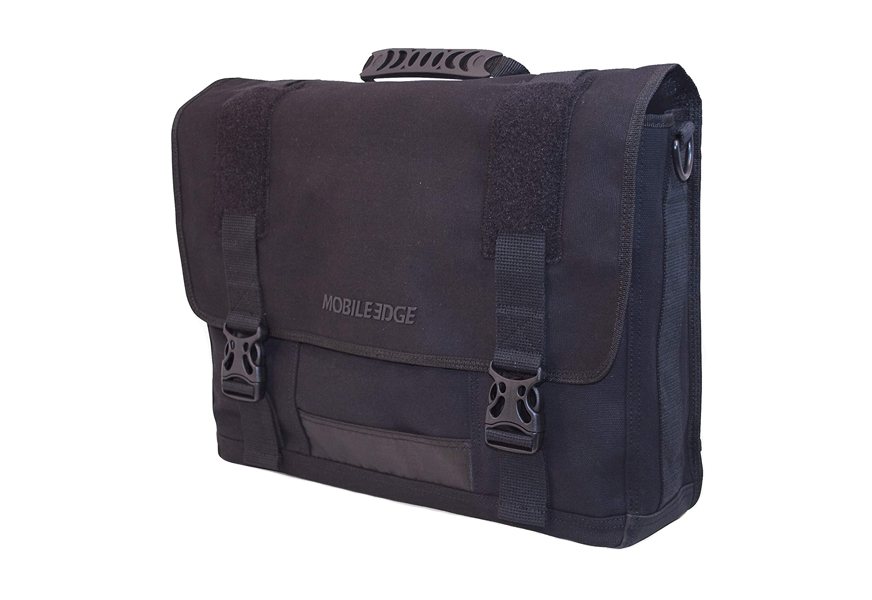 The Mobile Edge ECO Messenger is designed to hold your laptop as well as your other essentials like books, smaller electronics, and everyday items. This awesome bag is one you won't find yourself replacing anytime soon. The name isn't just catchy—this is crafted from 100% of all-natural cotton canvas, cradling your belongings in a safe, stylish and eco-friendly manner.
You can fit up to a 17 inch laptop inside, and utilize a dedicated storage slot for an ID card and other quick-access information you may need at a checkpoint or if you're in a sticky situation. The thing we really love about these straps is the multiple ways you can set up your bag. Carry it by the handles as an urban briefcase or make use of its swiveling shoulder strap and carry it as a messenger bag, it's up to you. It comes with a lifetime warranty, as well as three different unique fully fleshed-out styles to choose from.
Key Features:
Made from eco-friendly cotton canvas
Holds up to a 17″ laptop
Padded computer compartment plus a ton of pockets
Dedicated ID storage space
Versatile straps to ease stress on shoulders
Specification:
Brand

Mobile Edge

Model

MECME9

Weight

2.1 Pounds
Swiss Gear Wenger Insight Laptop Case
Swiss Gear is one of the best brands when it comes to travel luggages and backpacks, and the Insight Laptop Case is no exception. With a charcoal black design and red stitching in key areas, along with their Swiss Gear logo littered throughout on various zipper tags, you won't be left wondering if your laptop bag has a smart design. A sleek and simple exterior hides a wealth of great design features made for the frequent traveler.
The Insight holds and protects up to a 16-inch laptop and comes with various useful features, such as multiple organizer pockets, a tear-resistant shoulder strap and an ergonomic grab handle. Easy access front zipper pockets make it simple to grab ID tags or small items in a hurry, while the area for your laptop is 100% checkpoint-friendly. Superior design, superb quality, and the age-old name that will never die and arguably the most durable option on our list.
Key Features:
Holds up to a 16" laptop
Padded laptop compartment
Multiple organizer pockets
Tear-resistant shoulder strap
Genuine Swiss Gear superior construction and warranty
Specification:
Brand

Swiss Gear

Model

600646

Weight

2.47 Pounds
Peak Design Everyday Messenger Bag
The Peak Design Everyday Messenger Bag comes with a stylish trapezoidal design while offering a bit of color that stands out from the usual black-and-white or leather style of most bags. Peak Design brings durability and organization to the table, with a designated compartment for a small tripod, perfect for the amateur photographer or vlogger.
Fit up to a 13-inch laptop in the designated, padded laptop sleeve, while utilizing smaller internal and external pockets for quick-access items, such as your smartphone or ID for quick access at the airport. This TSA-approved bag can sit right alongside you for your entire plane trip, giving you the convenience of your packaged items. For the traveler, everyday user, and posh gentleman who wants more out of their bag, this is a great, lightweight messenger bag that will keep you organized on the go.
Key Features:
Padded laptop sleeve holds up to a 13" laptop
Weatherproof and DWR-coated shell
Designated compartment for a tripod
Multiple pockets for organization
Unique design is complementary to all body types
Specification:
Brand

Peak Design

Model

BS-13-AS-1

Weight

3.15 Pounds
Kroser Laptop Shoulder Bag/Briefcase
For the minimalist who on a tight budget, Kroser Laptop Shoulder Bag/Briefcase comes to the rescue. At a killer price, this canvas and poly bag is designed to hold up to a 15.6-inch laptop with dedicated storage in a padded laptop sleeve, while sporting organizational micro pockets for pens and small items. With its ash grey color and minimalist design with a carry handle and shoulder strap, accessibility and gentlemanly flair collide. Durable hardware ensures optimum safety—your electronics will be cradled and kept free from sticky fingers.
Designed with a luggage belt and made extremely lightweight, this versatile laptop case is perfect for the grab-and-go lifestyle. Kroser leaves all the bells and whistles at home, while giving you enough organization and space to glide through your day without being weighed down.
Key Features:
Water-repellent canvas poly
Holds up to a 15.6″ laptop
Two front zippered compartments with organizational pockets
Luggage strap
Minimalist design while remaining lightweight
Specification:
Brand

KROSER

Model

TAM-2801D-LightGrey

Weight

1.28 Pounds
Jack & Chris Genuine Leather Laptop Bag For Men
Here are a couple of gents who know what laptop bags are all about. Crafted of 100% genuine leather with a polyester lining, Jack & Chris Genuine Leather Laptop Bag comes with an anti-filth coating—try as you might, but unless you waterlog this briefcase, it will remain clean and odor-free. This will fit up to a 15.6-inch laptop, along with small electronics and a slew of other items.
Organizational pockets are littered throughout this excellent laptop bag, giving you optimal storage capabilities. With a comfortable shoulder strap, sturdy handle, and the understanding that your hectic schedule defines your loadout, Jack & Chris have crafted a fantastic solution to your needs.
Key Features:
Made from cowhide grain leather
Holds up to a 15.6" laptop
Large top handles and adjustable strap
Luggage strap on the back
Multiple organizational pockets w/ polyester lining
Specification:
Brand

Jack&Chris

Model

MB005B

Weight

2.3 Pounds
Ytonet 17-inch Laptop Bag
If you'll be needing a laptop bag for a business trip, then there's a significant chance that you'll need additional storage for even more stuff that you need to carry. You can fit most laptops in Ytonet 17-inch Laptop Bag as it measures 17-inches. Whether it's a proper notebook or one of those new Alienware gaming beasts, it's got you covered. The bag is also made of water-resistant polyester, which is robust, durable, and still comfortable enough for you to strap it on your shoulders for hours. The shoulder strap itself is removable, and there's a soft-carry handle to help you move around painlessly.
The manufacturers also threw in an additional luggage strap to help you attach the laptop to rolling luggage, thus allowing you to free your hands for that airport coffee. The strap, however, isn't too strong. So, you'll want to be careful with that one. In terms of storage though, you've pretty much got it all. The laptop bag provides two front zipper pockets for some of your smaller essentials; then, you have the main storage component for your bigger items – including the laptop. You also get an extra file compartment and a back zipper to keep additional valuables. You can even expand the bag's capacity by an additional 1.7 inches for those quick business trips, so you can throw some extra clothes on the laptop and pack everything in one bag.
Key Features:
Padded sleeve fits laptops up to 17″
Expandable by 1.7 inches
Document compartment, front pocket, back zippered pocket
Soft carry handle
Water-resistant polyester material
Specification:
Brand

Ytonet

Model

Cafeleo-LaptopBag-001

Weight

2.5 Pounds
Kroser Premium Laptop Bag
The Kroser Premium Laptop Bag is another excellent option that any bag lover should have with them. It's strong and durable, and it provides enough comfort for you to maneuver around – whether you're traveling or trying to get to the office in rush-hour traffic. The affordability of this everyday carry bag makes it even more of an irresistible piece.
This laptop bag is made of an eco-friendly canvas poly fabric. It's a water-resistant bag, so it can protect your laptop from harsh weather conditions should the need arise or if you live in a rainy area. Storage is another area where the bag doesn't lag. With a 17.3 -inch space, there's no laptop it won't accommodate. There are also several roomy compartments in the bag, which will provide adequate storage for essentials like your tablet, notebooks, and even some more documents. The bag even comes with RFID pockets, so if you've got some valuable stuff that you want to keep safe, you've got the right tool for that right here.
The manufacturers have thrown in padding for the laptop compartment to protect your laptop. So, if you're traveling and you get any unexpected bumps or the laptop bag suddenly falls off while you're making your way down the stairs of your office, you can rest assured that the laptop will be protected. For additional storage when you need it, the Kroser laptop bag has an expandable storage zipper.
Key Features:
Water-repellent poly material
Padded laptop compartment with 17.3″ capacity
Multiple pockets, including a RFID pocket
Expandable storage by 2″
PU handles and padded shoulder strap
Specification:
Brand

KROSER

Model

DKL181

Weight

2.87 Pounds
Alpine Swiss Messenger Bag
The Alpine Swiss Messenger Bag is a bit more compact than come of the options here. However, this doesn't mean you'll be missing much. To begin with, you'll love how sleek and svelte this bag looks. Despite its compact frame, however, it's still capable of holding a massive load. The bag holds 13-inches to 15.6 inches laptops and is also approved by the TSA as a carry-on, so if you're on a plane, this will be with you in the cabin – not in the cargo hold.
The center section on this bag comes with secure full padding, so you can put your laptop in here and rest assured that it will be properly secured. The manufacturers have also touted its top-zip messenger-style opening, which they claim will provide easier access. The messenger bag's front organizer area comes with two mesh elastic pockets, which provide easy access to the bag's contents. In the back section, you have a compartment where you can keep legal documents and other pieces of paper. As for sturdiness, you're also not getting the short end of the stick. The Alpine bag comes with a strong leather material that has been reinforced with ballistic nylon for additional durability. The bag's shoulder pad is strong and durable, and you can also take it off if you want to carry it instead.
Key Features:
Made from Colombian leather
Fits laptops up to 15.6″
Multiple pockets, including inteior mesh pockets
Reinforced leather material
Carry handles, plus padded, adjustable and removable strap
TSA approved
Specification:
Brand

Alpine Swiss

Model

By Alpine Swiss

Weight

3.02 Pounds
Why Trust Us
In high school and college, I was a huge fan of messenger bags. They are hip, have a spacious main compartment, and usually a few pockets too. Even though I now mostly opt for backpack-style bags, the messenger bag holds a special place in my heart. I've also spent years testing gear and love diving into the nitty gritties of products.
Who This Is For
This guide might say best laptop bags for men, but really these bags are for any gender or human who wants a messenger bag with a dedicated laptop compartment. Most of our provided choices are neutral in color and can be taken to work or school or carried as a daily driver bag for all your necessities. These top men's laptop bags are great for commuting or jaunts to the local coffee shops.
How We Picked
There are so many manly laptop bags to choose from out there and therefore choosing a selection of cool laptop bags for guys wasn't the easiest feat. There are thousands of options! For starters, we looked at our testing team's top picks, then moved to best sellers and beloved favorites. Afterwards, we ensured we rounded out the selection by addressing any user groups or needs that may not have been met in the initial round-up.
How We Tested
Being quite the techy, I've got three laptops for various uses. One, nicknamed Monster, is a bulky editing laptop that fits in a few bags and is awful to carry. Monster is now 13 years old, I built it out myself as a teenager and it is now exclusively used for video editing. A bag that comfortably carries Monster can carry anything. I recently got a hand-me-down MacBook that I use mostly for work, like writing this article, and I have a teeny Chromebook for traveling and times I'm on the go. A laptop bag that can't carry the Chromebook can't be on any best-of lists, as the MacBook is the standard, but anything that carries Monster is a true winner. Tested bags got to get friendly with each laptop and my must-have accessories like blue light glasses, wireless keyboards, SD Card readers, and more.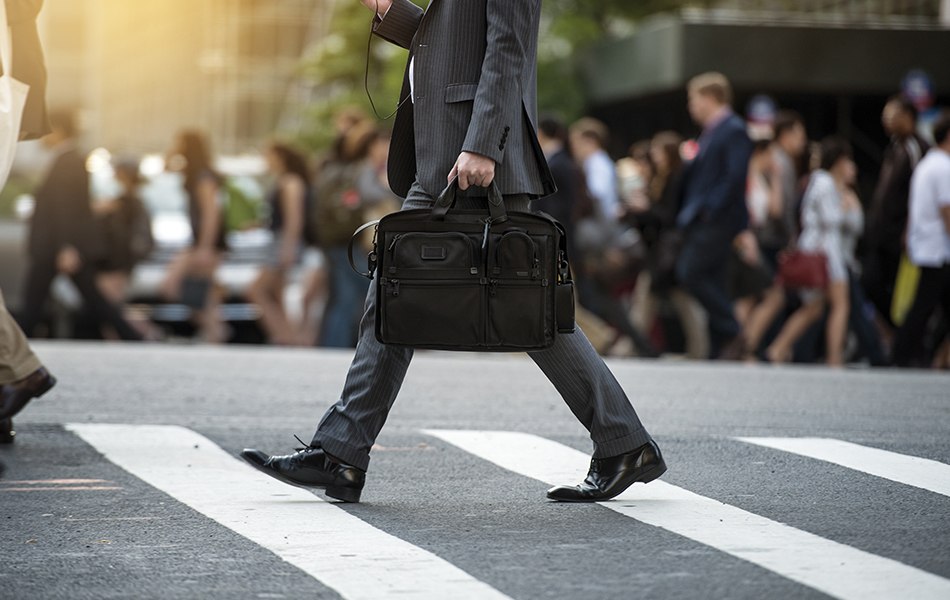 Features To Look For In Laptop Bags
If you're anything like the rest of us, you care about maintaining the safety and integrity of your electronics. Whether it's a tablet, smartphone, or laptop, you want to be assured that carrying cases and transportation methods are going to be safe so you don't end up with a pile of broken plastic and motherboard shards. Picking the right laptop bag isn't just about how it looks or how it feels—it's about performance. Here's how to find out if your bag is up to the task, and what to look for during the purchase decision.
Laptop size - If you have a 15-inch laptop, you're not going to be able to squeeze it into a 13-inch compartment. It's just not a good idea. Take into consideration your current model, how likely you are to get a laptop of the same size in the future, and base your decision on that. If you're thinking about getting a bigger screen, get a bigger bag now so you can still use it in 1-to 2 years when your current laptop burns out. Your laptop bag can last years with proper care, but that's all useless if your laptop is too big. My laptop screens range in size from 12 inches to 19 inches, so be sure to know what your bag can and can not carry.
Basic features - Basic features should include adjustable shoulder straps, a dedicated compartment for your laptop, ideally thoroughly padded, and some other accessory pouches or internal pockets for easy organization. After that, desired features are your personal preference.
Durable construction - No one wants a product that falls apart on them, so a durable water-repellent everyday messenger bag is a must-have. A bag made with a water-resistant material is vital if you live in a rainy area. On our list, you'll find bags made from leather and poly materials, but if you find yourself frequently caught in the rain, we highly recommend sticking to water-repellent or better yet water-resistant bags and briefcases.
Straps, grasps, & mobility - Does your strap come with padded comfort technology along the shoulder contact point? Is the shoulder strap made from a durable fabric? Do you have padded shoulder straps? Does it detach and turn into a carry-on luggage bag for the flight, or are there compression straps to keep everything together? Make a shortlist of the most important features for you. If you need to access your laptop on a flight and spend those eight to ten hours catching up on work before an important meeting, you'll want to have your bag nearby.
Organizational compartments - Your bag isn't just for your laptop—you'll be carrying notebooks, business cards, smaller electronics, wires, and probably more. Having a minimum of three organizational pockets, (though most models come with more), is an essential part of being prepared for every circumstance. You'll likely store books or journals in the main compartment, and most options offer a dedicated padded pocket for your laptop. Other pocket options include elastic pockets for valuables and small accessories, a small zip pocket for small essentials, magnetic pouches, large zippered pockets, a water bottle pocket, mesh pockets and other various internal pockets.
Laptop Bag vs. Messenger Bag vs. Briefcase
Many places advertise these three different types of bags. In truth—there's really no difference. You may find a messenger bag that sports a laptop sleeve or Macbook Case, or a briefcase with "laptop holding capabilities" including a strap. So long as it's designed to hold and cushion your laptop (among your other electronics and accessories), it's deemed worthy.
We stuck to traditional-style messenger laptop bags here, though some of them rock the same style as a messenger bag or briefcase.
Laptop Bag FAQ
Q: What size of laptop bag should I get?
A: While it's always a safe bet to get a bag the same size as your laptop, we actually recommend going for bigger bags and briefcases, in most cases. This is because a larger bag allows you to carry more valuables and accessories, plus, if you decide to get a bigger laptop in the future, you want your bag to be able to fit it. Of course, you should still make sure your bag or backpack is not too big for your laptop as you don't want your pricy system to clang around in there.
Q: Can't I use a backpack as a laptop bag?
A: There are some great specific North Face backpacks & travel backpacks that we've reviewed, that we'd recommend for carrying your laptop. In general, a messenger bag or briefcase may protect your laptop a bit better and it won't be exposed to potential messes from your lunch, water bottle, or cosmetics as it might be in laptop backpacks.
Sources:
How To Buy The Perfect Backpack - The Verge
Sign Up Now
GET THE VERY BEST OF GEARHUNGRY STRAIGHT TO YOUR INBOX