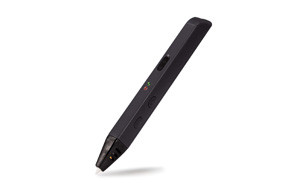 MYNT3D Super 3D Pen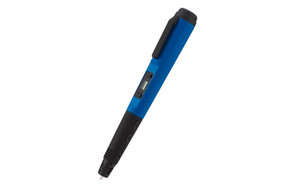 LESHP Professional 3D Pen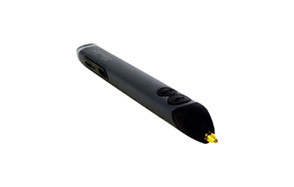 3Doodler Create 3D Pen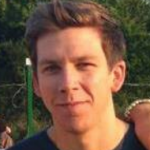 The buzz around 3D printers was intense not too long ago but has since dissolved into the background noise. Turns out printing guns, cars and even new limbs isn't as simple as selecting them from a menu and hitting "print". But while 3D printers have gone back to the drawing board 3D pens have actually found a solid niche for themselves, not so much as devices by which you can generate complex machinery, but as an outstanding vehicle for creative expression.
In this review guide we're going to take a look at the best 3D pens currently on the market as determined by our product review panel. Each of these pens has earned its place on this list and any of them would make a great addition to your creative kit. That said, let's get started with the best 3D pens reviews.
The Best 3D Pen
3D Pen Buyers Guide and FAQs
Key Features We Recommend You Consider When Purchasing A 3D Pen
Below we run you through a few key features we recommend you consider before unleashing your creativity on the world by purchasing a 3D pen. First and foremost, the function of a 3D is to draw, so most pens feature three key elements. The ability to load filament, converting that filament so that it can be manipulated and the physical action and means of drawing with the pen. Besides those obvious features, some products might also include a filament jamming detection system and even LED lights so that you can spotlight on intricate detail. Let's just quickly run through the key features of 3D pens.
Control - For more precise and intricate designs, you need to be able to control your pen. Look for a pen that you can control the temperature and speed of and which features an adjustable product flow so that you can regulate the rate if you are more advanced and confident operating your pen. Just starting out, you might prefer to go for something with a continuous flow option so that you can focus on your technique and getting used to using and controlling the pen itself. Intelligent controls will become more valuable, the more advanced your method and skill level becomes.
Design - The first 3D pens were very bulky and slightly cumbersome, which did make them more challenging to hold and manage. As technology is advancing, pens are becoming slimmer and more ergonomic in design so that they are easier to carry, direct, and control. Many pens are now compact in design and can also be conveniently recharged via USB, which is a significant advantage. The design of a pen plays a massive part in how natural it feels when you hold it in your hand. Ideally, you want something lightweight and ergonomic but also a pen design that features a visible filament window so that you can see how much ink you have left to work with.
Filament Type - The type of filament you go for affects the kind of pen design you should purchase and ultimately, the level of results you can expect to experience too. Currently, there are about a dozen or so different filament types being used by the most popular brands. Generally speaking, the easier the filament is to replace, the better quality it should be. There are four main categories of filament currently available to purchase; Standard, Flexible, Composite as well as Speciality types.

3D Pen FAQs
Q: What Is a 3D Pen?
A: Design-wise a 3D pen looks like a beefed-up and bulkier version of an ordinary pen or pencil; however, instead of being filled with lead or ink, a 3D pen utilizes plastic to create designs and shapes.
That might sound like a strange concept and something that will take a bit of practice to master. However, remember what it was like to first pick up a pen or a pencil? You soon perfected that technique and operating a 3D pen is no different. Patience and practice and a certain level of natural skill and artistry, and you will quickly be creating masterpieces! You hold it in the same way as you would a regular pen, so once you get your head around the new technology, the only limit to your creativity is your imagination.
Q: How Does A 3D Pen Work?
A: Most 3D pens use plastic filaments instead of lead or ink cartridges which are inserted inside the pen and then heated up to such an intensity that they become a liquid that you can then manipulate and work with. As soon as your various colored plastics have turned to liquid format, you're ready to starting writing and designing. One of the distinct advantages of 3D pens is that you can use them on pretty much any surface, not just paper.
They're not that dissimilar in functionality to something like a glue gun. With 3D pens, you have hundreds of choices in terms of colors, and while regular drawings using a pen and pencil are limited to be strictly two-dimensional, with a 3D pen, you can, of course, create endless designs and much more realistic artwork.
Conclusion
3D pens are a bit like tactical pens: there's a lot more going on with them than meets the eye. Whether you're in high school or are an established professional designer you'll discover this innovative technology is no gimmick.
We hope you found these 3D pen reviews helpful and are able to use this information to make an informed decision when it comes time to purchase your own 3D pen. Don't forget to stop back regularly and check out more product reviews from the experts at gearhungry.com.