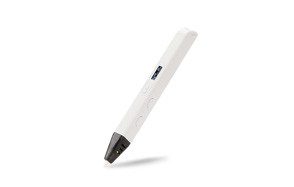 MYNT3D Professional 3D Pen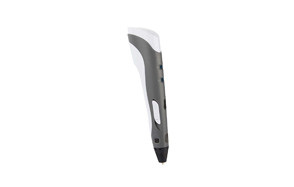 Soyan Standard 3D Printing Pen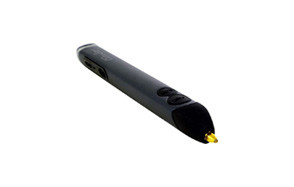 3Doodler Create 3D Pen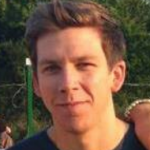 The buzz around 3D printers was intense not too long ago but has since dissolved into the background noise. Turns out printing guns, cars and even new limbs isn't as simple as selecting them from a menu and hitting "print". But while 3D printers have gone back to the drawing board 3D pens have actually found a solid niche for themselves, not so much as devices by which you can generate complex machinery, but as an outstanding vehicle for creative expression.
In this review guide we're going to take a look at the best 3D pens currently on the market as determined by our product review panel. Each of these pens has earned its place on this list and any of them would make a great addition to your creative kit. That said, let's get started with the best 3D pens reviews.
The Best 3D Pen
3D Pen Buyers Guide and FAQs
Things To Look For When Buying The Best 3D Pens
While selecting a 3D pen isn't rocket science there are still plenty of things you'll want to consider before buying one for the kids or the office.
Cord Vs Cordless – As with the wider cord vs cordless debate this typically comes down to a matter of personal preference. While a cordless 3D pen will allow you slightly greater freedom of movement it will be more cumbersome and need to be recharged on a fairly regular basis. On the other hand, a corded 3D pen won't need to be charged but you may find the cord to be intrusive.
Design – 3D pens can be somewhat bulky whether they have a cord or not so when considering which design is best who will be using it most is of primary importance. If the 3D pen is intended for your 10-year old you'll want to get one that is as svelte as possible. You might even want to get a corded 3D pen because they're typically less bulky than their battery-powered counterparts.
Feed Rate – The more control you have over the feed rate the more detailed and precise you can be with the finished product. If you're buying a 3D pen for the kids feed rate doesn't matter so much. But if you're buying one for your industrial design company you'll want as much control as possible over the feed rate. Some 3D pens offer you as many as 8 or 10 different settings.
Temperature Control – You won't be able to produce the kind of detail you want without control over the temperature as well as the feed rate. The better pens will provide you with both and have an LCD display where you can monitor the temperature then adjust it to achieve exactly the effects you're after. Precise temperature control can also allow you to use a wider variety of plastics.

3D Pen FAQs
As 3D pens are new technology people typically have questions about them. Below we've compiled the questions we encountered most frequently while researching 3D pens for this review guide.
Q: Are 3D Pens Safe for Kids?
A: This is a common question and an important one. Since 3D pens generate quite a bit of heat to liquefy the plastic you sculpt with they are not typically recommended for children under 14 unless there is a supervising adult present. While the plastic solidifies and cools quickly upon contact with the air the tip of the 3D pen, whether metal or ceramic, remains extremely hot.
Q: Can I Make a Machine Using a 3D Pen?
A: While 3D printers promised that you could use them create nearly everything at the push of a button (a promise that turned out to be untrue, at least so far) 3D pens have never been touted as something you could use to produce any type of machinery. Instead, they're used to visualize an object's overall shape, either for craft or professional purposes.
Q: How Much is a 3D Pen?
A: Like most things, 3D pens & mechanical pencils can be had for cheap or they can be fairly expensive (more than $100). It really depends on the quality of the pen you buy. Some are inexpensive units intended as a way to get kids more fully involved with their creativity, others are more expensive and capable of producing high-quality finished products. They are intended to aid creative professionals For instance: those who need to visualize an industrial design before committing too much time and energy to it.
Q: Where to Buy the Best 3D Pen?
A: There are any number of online retailers where you can buy a 3D pen, including Amazon, eBay and others. Before buying one, however, you'll want to read all of our reviews above and, if need be, seek out other reviews as well both from professionals and laypersons.
Conclusion
3D pens are a bit like tactical pens: there's a lot more going on with them than meets the eye. Whether you're in high school or are an established professional designer you'll discover this innovative technology is no gimmick.
We hope you found these 3D pen reviews helpful and are able to use this information to make an informed decision when it comes time to purchase your own 3D pen. Don't forget to stop back regularly and check out more product reviews from the experts at gearhungry.com.