Best Gaming Headsets In 2022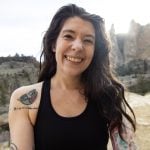 This product guide was written by Tuesday Kirby Kahl
Last Updated
June 8, 2018
Tuesday Kirby Kahl
Tuesday Kirby Kahl is a contributor at Gear Hungry. Her fierce love for the outdoors fuels everything she does. Her professional pursuits include writing, creating art, and photography. These professional passions allow her the time to live life outside as a rock climber, skier, runner, backpacker, paddle boarder, swimmer, and explorer. When Kirby is indoors, she enjoys tea, whisky, old films, cooking, and baking. Her product testing and feedback have shaped the design of everything from climbing shoes to candles.
GearHungry may earn a small commission from affiliate links in this article.
Learn more
Strap in, slip the headset on, and head off to the digital races. Whatever genre you're playing, you're able to majorly benefit with an on-point headset that immerses you in the game or provides acute details in an FPS match. Basically, you can't have too much of a good thing, and in this case, it's high-quality game audio that's shot directly into your noggin. Comfort, style, versatility; all that good stuff and your most-asked questions are sitting pretty in the comprehensive guide we've thrown together for you. From top to bottom, there's a killer headset here for everyone.
The Best Gaming Headset
SteelSeries Arctis 3 – All-Platform Gaming Headset
All things considered, our overall best choice gaming headset is the SteelSeries Arctis 3. With a sensitivity of 48 decibels, its microphone is clear cast and discord-certified. All this points to the fact that it's designed to deliver the same voice quality you would find in a studio. Engineered with premium S1 speaker drivers, the sound from this headset will give you the competitive edge. Why? Well, that's because you will definitely catch every detail including the sound of your opponent coming. Equally, its suspension band is an exclusive ski goggle that eliminates pressure points by easily distributing the weight of the headsets around your head. So, that's a point scored on the front of comfort. More in that front, sound, and volume can be easily controlled while on ears and it is built with an easy to reach/use the audio-sharing feature.
Even better, the ear parts are cushioned with a moisture-wicking performance fabric AirWeave inspired by athletics. This means you could play your favorite games all day long without having to remove your headphones to clean the sweat off your ears. The cushion in the earpads is so soft and comfy that you never have to worry about earaches, even after prolonged usage. Furthermore, all the materials used in making this device are incredibly lightweight but sturdy enough to ensure both comfort and durability. You'll be pleased to know that it works perfectly with both Xbox One consoles as well as the appropriate software on Windows 10 computers. Also, this SteelSeries gaming headset is available in two plain colors – black and white.
Key Features:
Wired with a detachable 3.5mm rubber cables
Compatible with PC, Mobile, Xbox One, Playstation 4, Nintendo Switch and VR
Fits snugly around the head
Inbuilt audio sharing and On-ear controls
Specification:
Brand

SteelSeries

Model

61503

Weight

10.4 ounces
HyperX Cloud II Multi-Platform Gaming Headset
Our reigning champ comes with the famous red widow look, and a comfort beyond compare. HyperX climbed the ranks of this list with each beautiful feature we tested, and still hangs by the PS4 at this writer's home. First and foremost, you get the HyperX teamspeak card on your generous cord, giving you a full range of control over your Discord chat or console party, no matter what. We were a sucker for the comfortable ear enclosures, as well as the additional ones that come with the storage bag.
The detachable microphone and adjustable headband give you max control over your game, even if you're not in the mood to sit tight in the party. That being said, that mic isn't the top-quality one they're advertising. For the most part, it's a fairly standard microphone that still picks up on a bit of background chatter and white noise. If you want to have this exit through your stereo or soundbar, you'll have to grab the adapter, which isn't included. While that's a bit of a bummer, it's still a stellar set at a rockin' price, giving you more green in your wallet, and a fully-immersive gaming experience.
Key Features:
USB cable connection
Advanced audio control box
Detachable microphone and extra sets of ear cups
Neodymium magnet speaker drivers
Specification:
Brand

HyperX

Model

KHX-HSCP-RD

Weight

11.2 ounces
Long teamspeak-enabled cord
Comes with additional ear enclosures w/ carrying bag for storage
Marketed as having a noise cancelling headphone, but it's standard at best
Does not include stereo adapter
Corsair Virtuoso RGB Wireless Gaming Headset
The Corsair Virtuoso RGB Wireless delivers unyielding Hi-Fi sound quality and an immersive realistic 7.1 surround sound system. All this is facilitated by an accurately tuned heavy-duty 50mm neodymium speaker driver whose range of frequency is about twice that of regular gaming headsets. Not impressed yet? Well, sit tight, there's more. With superfast slipstream wireless technology and a remarkable signal range up to 60 ft. wide, you can enjoy quality, clear audio connection with ultra-low latency in so many ways.
Additionally, the microphone offers a high bandwidth coverage, transmitting and receiving signals from all directions. It does this with a low-end response and this further helps it offer a dynamic range of vocal clarity that in turn makes you hear better. From the headband to the ear pads, this headset is completely made with processed aluminum that is not only light as air but is also soft and flexible enough to conform to the shape of any head. For maximum comfort, the ear pads are cushioned with premium memory foam. This headset comes in a single style and is available in black (special edition and premium) as well as white.
Key Features:
20-hour long battery life
Wireless
Detachable Microphone
Wireless compatibility with PC, Mac, and PS4
Specification:
Brand

Corsair

Model

CA-9011185-NA

Weight

12.6 ounces
Razer Kraken X Ultralight Gaming Headset
The Razer Kraken X Ultralight headset is also equipped with standard-tuned 40 mm speakers that are able to deliver software-enabled immersive surround sound when used for gaming on a computer. At 250 grams (8.8 ounces), it is a lot lighter than most of the gaming headsets on the market and is, in fact, the lightest on our list. It was intentionally designed to be that weight in order to bring you nothing but comfort all day long.
For more comfort, its microphone is curved and bendable for easy use and offers crystal-clear communication by eliminating unnecessary noise in the background. For convenient adjustment, it features an in-headset control panel that comes with a microphone mute option as well as a volume control feature. This highly affordable Razer headset is available in classic black and black/blue, it is equally specially designed to offer top-quality value for gamers on a tight budget.
Key Features:
Bendable Cardioid Microphone
Wired with a 3.5mm extension cable
Adjustable headband slider and oval cushioned earpads
It is extremely lightweight
Specification:
Brand

Razer

Model

RZ04-02890100-R3U1

Weight

9.3 ounces
ASTRO Gaming A50 Wireless Headset
Outfitted with ASTRO Audio V2, you can rest assured that you will hear every sound – be it music, movies or in-game dialogues with utmost clarity. Furthermore, the connection here is completely wireless so users get to enjoy the convenience and freedom that cannot be expected from wired headsets. Though it's incredibly aesthetically pleasing, this luxury headset is more than just a pretty face. It is equipped with a free ASTRO command center software that gives you complete control over your virtual environment. This is in terms of audio settings and voice communication balance and it also comes enabled with USB sound card functionality when using your computer in order to further balance the game and voice streaming.
Even better is the fact that there's no need for optical cables. Additionally, the headset comes with a rechargeable lithium-ion battery that can last for more than 15 hours at a stretch when fully charged. It is further engineered this way to make the charging process, as well as headset pairing simple. Its boom microphone also provides super-clear, low-latency voice communication that ensures even a whisper is clearly heard on the other end. Though it does a pretty good job on its own, this product can be bought with an optional modification kit (for even more flexibility and customization). It even includes replacement synthetic leather ear cushions and headbands which makes for better noise isolation. Please note that the mod kit is only compatible with the Gen 4 version of the A50 Wireless Headset.
Key Features:
Rechargeable battery that can last 15+ hrs
Equipped with Dolby Audio and ASTRO Audio V2
In-built mix amp and Mod kit ready
Works with Playstation 4 and PC
Specification:
Brand

ASTRO Gaming

Weight

1.49 pounds
SteelSeries Arctis Professional Hi-Res Gaming Headset
The best things in life are corded. Take your pick of five different colors, and take to the stream to kick some serious tail. SteelSeries Arctis Professional Hi-Res Gaming Headset comes crafted primarily of steel and aluminum alloy, giving you one of the sturdiest, drop-proof headsets you'll ever wear. If you're ready to cancel out background noise, and make the most of your fully-immersive gaming experience, you're about to hit the jackpot. While the price is a bit steeper than we would've liked to see, it's for good reason: the previous Arctis models (3, 5, and 7), don't come with multi-platform compatibility. For this price, you'd expect to be able to use it with just about anything.
DTS sound features only work for PC, which is just an enhanced sound experience, but even the "standard" way that this works is beyond excellent for all platforms. You do get a USB ChatMix dial, giving you full disposal of your chat and volume features at the tip of your fingers, as well as a 360 degree sound experience. One reason this headset couldn't be beat, is the advanced ClearCast microphone. If you're sick of sounding like static from a WWII era radio in live streams, or you just don't want to hear your mates telling you to fix your settings, you're about to be in your glory.
Key Features:
360 degree sound immersion
USB ChatMix dial
ClearCast microphone for excellent clarity
Specification:
Brand

SteelSeries

Model

61486

Weight

15 ounces
Background noise cancellation keeps your head in the game
Durable construction of steel and aluminum alloy, while still being lightweight enough to wear
Price is a bit steep
DTS surround is only available for PC; wired works for consoles
PS4 fans are about to rejoice, because you're not just suck with whatever the GameStop clerk recommends anymore. This pair is applicable to Xbox One, mobile, Switch, PC and Mac, but when you look at it, you'll picture the blue laser light bustling from the frame of your PlayStation 4. ASTRO has been one of the top headset brands since the early days of YouTube gaming, and for good reason: from the comfortable foam ear padding, right on down to the clear-cut audio from the top-quality microphone, you've got just about everything you'll ever need. Everything in life comes with a few bumps in the road, and as excellent as that mic is, it has a fatal flaw.
That mic has a useful flip-up mute feature, but it's not exactly practical. It's flipped into gear by accident before, which is a real buzzkill when you're trying to team-up and your teammates can't coordinate with you. Apart from that, there's not a whole lot of padding, which is directly related to the lower cost. That being said, you still get all the compatibility and in-line volume controls as possible, while being able to utilize the wireless function for PC/Mac. Full immersion, comfortable ear enclosures, affordable price; what more could you want?
Key Features:
Clear-as-day microphone quality w/ in-line volume control
Compatible with PS4, Xbox One, Switch, Mobile, Mac, PC
Comfortable foam ear padding
Specification:
Brand

ASTRO Gaming

Weight

1.62 pounds
Excellent price that's affordable to all budgets
Comfort fit microphone that receives well, and doesn't crowd you while gaming
Minimal headband padding
Flip-up mute feature sometimes enacts when you don't want it to
Creative Sound BlasterX H7 Gaming Headset
Steel makes everything better, especially when it's a properly-weighted gaming headset. Creative brings us a budget-friendly take on the higher-end side of gaming headsets, right from the outside in. You get to reap the rewards of C-Plus Mode, which allows you to operate different sound mechanics for different games (very useful when switching from competitive FPS to racing/sports games). With customized settings, you can tweak your sound and save profiles for different games; they really focused on sound quality and customization, but fell short on a few key components of this headset.
The 3.5mm headphone jack is fairly low quality, which is a bit of a disappointment, and the microphone encounters some quality issues. Similar to how an international Skype call will glitch and stretch-out a second or two of your voice, this will sometimes drop and make you appear quiet, even if your settings are alright. From what we understand, it's an issue with the actual mic, so if you end up getting a new plug-in mic, it could fix the issues. We personally didn't encounter this, but have read far too many accounts of it to mention. Your ear cup padding gives you maximum comfort, allowing you to immerse yourself in the game.
Key Features:
Crystal clear immersive sound
Steel and aluminum exterior w/ fabric and leather ear cup lining
Padded ear-to-ear comfort on headband
Specification:
Brand

Creative

Model

GH0330

Weight

1.5 pounds
X-Plus Mode enables different sound mechanics for different titles/competitive games
Customizable sound settings; use the equalizer once, save it, and be done
Inclusive 3.5mm jack is low quality
Microphone encounters quality drop issues
HyperX Cloud Flight Wireless Gaming Headset
Meeting us in the middle of our list is another HyperX product. Before we get further into it, just know that Cloud Flight is solely designed for PC, PS4, and PS4 Pro. This headset gives you some serious control over your comfort and gameplay style, sporting a 30-hour battery reserve with a rough three-hour charge time, and super clear audio that immerses you in the game. Most of these headsets have a few things in common: metal frames. This one comes with aluminum to add weight and durability to the exterior, while housing the cushy ear cups that rest like feathers on your head.
Everything's got a downside or two, and apart from this only working on the three designated platforms, you run into a few issues with the mic. You can connect these to work as normal headphones for your Switch or Xbox One, but you're not going to be able to use the microphone. Alternatively, even if your controller is plugged into the PS4 controller via aux cable, you still won't be able to use the mic. It only works in wireless mode, period. With the power reserve and overall quality of the headset, so long as you keep it charged, it'll prove reliable and faithful to you through every match. Make sure you also check our guide to the best gaming speakers.
Key Features:
High quality aluminum frame
RF frequency (no Bluetooth interference)
Ultra grade comfort w/ 90 degree rotating cups
Specification:
Brand

HyperX

Model

HX-HSCF-BK/AM

Weight

3.7 volts
Clear quality on your microphone; your teammates will think you're talking into a professional-grade studio mic
Up to 30 hours of battery per charge
Mic is only usable in wireless mode
No microphone capabilities for Xbox One, Switch, mobile, or Mac
We're dipping into the second-tier set of our list, so if you're budget hunting, you're about to see some killer picks that won't drain your wallet. Corsair is one of the top brands in audio equipment, even getting a certification from Discord to provide optimal quality and crystal clear sound on gaming's biggest chat platform. They built these things ultra tough, giving you plenty of space in the ear cups to immerse yourself in 360 degrees of gaming sound. They even come Dolby 7.1 surround sound-ready. One little feature that we absolutely love, is a visible LED indicator to let you know when you've muted your mic. If you muted it, hoping to say something private to someone in the room, the last thing you want is the surprise that the party is still listening.
Your mic is completely integrated into the system, making it convenient to slap the mute button or power these wireless headphones off at any time. We wish there were a way for them to get a bit louder. We cover hearing safety in the buying guide below, but to be completely frank, we prefer to turn the volume up and slip away into the world on the screen. Void Pro are solely designed for PC, but another model on their page is cross-platform ready, if you're more of a console guy. Corsair's style, build and price all hit home, making this headset ideal for the three-monitor gamer who just needs to let loose and relax for a few hours.
Key Features:
Dolby 7.1 surround sound-ready
Full ear coverage for immersive 360 degree sound
LED mute indicator; no more accidental talking w/ someone in the room while your chat is still live
Specification:
Brand

Corsair

Model

CA-9011153-NA

Weight

13.8 ounces
Discord certified; no voice glitch or stretched audio in your Discord room
Durable as all holy hell
Only 16 hours of battery life
Quality sound, but doesn't get as loud as many other headsets
HyperX Cloud Revolver Series Gaming Headset
HyperX dots this list pretty heavily, from top to bottom. Cloud Revolver Series hits you where it hurts: the wallet, but it makes up for the cost with some killer features. They heavily focus on quality for your sound and outgoing audio, giving your teammates a crisp, crystal clear narrative to run off of. You're not going to pick up any background chatter or any buzzing at all, thanks to the high quality detachable mic. From the outside to the inside, it's durable, made of steel, and provides superior comfort for the headband and ear cups; while some focus on just one of the two, HyperX does the whole package deal.
So why did it rank #9 on the list? Apart from the cost, there's one fatal flaw with these headphones: those wires connecting the ear cups into the headband, are pretty damn fragile. They're thin and stretch pretty far if you extend the ear cups to their highest height, which over a short time can provide some interference (think when you have to bend your earbuds to play on both sides). You get full compatibility with every platform, and memory foam embedded beneath the leather ear cups. Virtually no risk, high reward.
Key Features:
Compatible with Xbox One, Mac, PC, PlayStation 4, Switch, mobile
Memory foam ear cups
Durable steel exterior construction
Specification:
Brand

HyperX

Model

HX-HSCR-BK/NA

Weight

2.64 pounds
High quality detachable microphone; no buzz, no background chatter
Immersive sound experience to stay in the game
High initial cost
Wires connecting ear cups together are fragile
Last but not least, we have the giants of the computer product world, the inventors of the wireless mouse: Logitech. They've been known to give good quality at low prices, and their G533 is no different. These are built as durable as they come, meaning you can drop them, knock them down, or even bring them into a house with small children, and you should be good to go (this writer's twin three-year-olds tried pulling the headset apart, each holding one end). You're only going to get a 15 hour power reserve for the wireless set, but it is able to be used while charging (unlike some other brands).
Lightweight and comfortable, Logitech uses square-shaped ear cups to keep your wrapped in comfort, with the same level density on the padded headband. You'll hear some background chatter if there's excessive noise behind you, or a fuzzy sound if you shout too quickly, but you'll be able to switch from PC to PlayStation and more, all without any issues. If you're not sure what to select from our list, or you just want to know how we handpicked ten sets out of the thousands currently available, check out the comprehensive buying guide below.
Key Features:
DTS 7.1 surround sound ready
Comfortable square-shaped ear cups
Works with PC, Mac, PlayStation 4, and Xbox One
Specification:
Brand

Logitech

Model

981-000632

Weight

12.3 ounces
Auto mute feature depending on how you tilt your head; comes in handy
Durable; put these through hell and they'll stay strong
Only a 15 hour power reserve
Mic picks up background noises (only when they're excessively loud)
BENGOO V-4 Gaming Headset
The BENGOO V-4 Gaming Headset is one of the best-looking headsets on the market. It looks like the kind of headset worn by a futuristic astronaut, not someone playing Call Of Duty in their bedroom. But, sometimes looks can be deceiving, so we couldn't just recommend this product just because it looks cool. Fortunately, it delivers on performance as well. With 40mm magnetic neodymium drivers, the sound clarity and bass response are seriously impressive. Paired with the right monitor, you will be able to achieve a completely immersive gaming experience. The hardest thing will be knowing when to stop. 
The microphone has been designed to isolate noise and is omnidirectional, meaning that it can pick up your voice from any position. It's not the best performing microphone on the market but it's still much better than most. We also love how comfortable this headset is. The earpads and head beam are covered in memory-protein material, which molds to the shape of your head and allows you to play for longer.
Key Features:
40mm magnetic neodymium drivers 
Noise isolating microphones 
Memory-protein material 
Multi-platform compatibility 
49-inch cable
Specification:
Brand

BENGOO

Model

V-4

Weight

1.15 pounds
Amazing sound clarity 
High-quality microphone
Super comfortable 
Great Amazon reviews
Gaming Headset Buying Guide
There's more than meets the eye with these beautiful pieces of gaming machinery, and depending on what you're looking for, there are a few critical points you need to prioritize. Your A-game is an investment, and it starts with the right set of audio equipment.
Features To Look For In Wireless Gaming Headsets
Sound quality - We'll get into decibel ratings later, but all in all, you just want a headset that's loud enough to hear and provides enough quality that you're not wondering what your mates are saying on the other end. Keep in mind, that audio quality from your game, and audio quality from your bud's headset, are two different things. It also depends on their microphone.
Comfort - For full immersion, gaming headsets have faux leather to enclose your ears, and lock your mind in the only moment that matters: you, being in the game. It's also not exactly ideal to have an uncomfortable headset for a three-hour session.
Features - On average, you're not going to get a whole lot of features other than the intended purpose. However, some sets can have a removable microphone and disconnect from an aux cable, making them perfect to use for the gym or your morning bus commute.
Battery life - Wireless headsets drain a lithium-ion battery that's embedded within the headset, giving you a hands-free experience. We'll touch on the pros and cons of these either, but it's an important feature you need to be on the lookout for.
Size - Depending on your approach (minimalist or all guns blazing), you'll see bulky, heavy headsets with maximum comfort and sound quality, or some that simply cover one ear/have thinner plastic bands. It's all about what you prefer, so long as you enjoy the aspects of the headset that's on your shortlist.
Microphone clarity - We've all watched a YouTube clip or two where the audio is just absolute garbage. Half the time, that comes down to the microphone clarity and quality from the initial recording.
Gaming Headset FAQ
Q: Wired vs. Wireless - Which one to get?
A: Wired headsets are usually used by professionals because they don't incur any lag, while wireless (either Bluetooth or RF connection methods) can get a touch of lag (more on this later). If you're going to rock a console controller, it's close enough to you that you'll be able to use a wired headset, meaning there's no recharging of your lithium-ion batteries.
However, not all gaming headsets come with a long enough cord to be able to reach the proper receiver on your PC tower, when in accordance with your overall setup. That being said, it's really all dependent on your setup when it comes to distance from the receiver.
If you're not a fan of having to recharge headsets (they use very little power, but if you're a core gamer, you're going to have to charge it once or twice a week, depending on the brand and battery duration), you're right along most of us. In this instance, wire can be a much more convenient decision.
Q: Are gaming headsets safe?
A: Headsets are rarely recalled or come with any overheating/electrocution issues. Safety is pretty much automatic, thanks to years and years of errors and bugs being ruled out. It's more hardware than it is software, so as long as the construction is solid, you're good to go.
When it comes to hearing, that's a different story. Sound is most often measured in decibels, especially when you're trying to determine their potential damage output to the human eardrum. It takes a sound hitting the threshold of 85db to begin damage to your hearing, but it would take 100db of sound at about fifteen straight minutes to cause permanent damage (there's debate, but we like to go with the consensus).
For a bit of context, a normal conversation occurs at about 60db, so if your headset is a bit louder than a standard conversation, you're in a healthy range. Though we'll be honest, we believe that the louder, the better. Mechanical or electrical malfunctions are at substantially low numbers, but the biggest potential threat is the decibel output. Most gaming headsets have foam along the actual speaker to muffle the vibrations, while also providing an enclosure for your ears. It immerses you, without making you a target for hearing problems, or needing to turn it up louder because someone's in the same room, and not respecting the gaming zone rule.
Q: Do wireless gaming headsets have lag?
A: They wouldn't continue making newer, updated versions of Bluetooth and RF readers if they didn't encounter some problems. In short, wireless headsets run into a few issues with connectivity, albeit on very rare occasions.
Bluetooth relies on a signal frequency that rests of 2.4GHz, and if you're not keen on the digits and signals, it basically means that your Wi-Fi can screw up your headset's connection to your PC, console controller, or mobile platform. If you're sitting with a few buddies, and they're listening to their Bluetooth headphones with their phones, or it's connected to a dock or something (there's so much damn Bluetooth connectivity available these days), you could run into interference.
If you use this outside of a purely gaming instance, there's also another issue you can run into. Syncing this to your phone, then leaving Bluetooth on and syncing it back to your PC, PS4, or Xbox One, is going to come with a connectivity problem. You're tying it between two sources, meaning you're stressing the capabilities of the headset. No headset is designed to go between two sources at once, because… well, what's the point?
Last but not least, your microwave can interfere with your Bluetooth (and RF, but not as much). If you've ever grabbed a snack out of the microwave in the pre-game lobby, then suddenly the master audio came out of the TV again, or you couldn't hear your teammates in the parry chat, your microwave could be the culprit.
Apart from interference, you should be mostly in the clear with about 99.99% accuracy. If you notice serious lag and you've ruled out all other possible options, it's best to throw it on the charging dock for a while. A low battery can sometimes cause issues. All that being said, you now understand why MLG players and tournament champs are using wired headsets more often than not.
About Branded Headsets
Call of Duty or Gear of War; it doesn't matter what's printed on the exterior of your headset. It's going to cost more (the manufacturer has to pay licensing fees in order to bring those items to you), so there are no additional benefits. In truth, they could probably provide lower quality internal parts at an inflated price, because people will look out for the branding and buy it. We didn't put any branded pairs on this list, because they're unnecessary costs that don't bring you anything extra; we hunt for value, not just being flashy.
Q: Can gaming headsets help me play better?
A: Everything comes down to focus, which can improve your dexterity, which can improve your game. If you're aimlessly gaming without focusing, you're not going to advance. Headsets both directly, and indirectly affect your overall gameplay performance in a few ways.
For one, they allow you to zone in and figure out what you're doing wrong, what the enemy team's weakness is, or figure out key details in more single-player, puzzle-solving type games. Focus leads to winning, so building your skill relies on you being calm, cool, and collected while you're in the game. The greatest guitarists in the world didn't "mess around" to stardom, they put in the work and focused. The greatest football players haven't just picked up a ball and been instantly good, they worked and focused. Focus builds skill, which equals success.
Alternatively, depending on what you're playing, it can actually boost your performance by amplifying certain aspects of the games you're playing. One of the most common games globally is FPS (first-person shooter) games, such as Call of Duty or Overwatch. When you're in those games, footsteps are clear indicators of enemies sneaking up behind you, allowing you to execute split-second decisions, flip around, and ice the bastard sneaking up on your six. How many times have you seen a killcam where the SOB danced behind your camping nest before snagging a headshot on you? You see our point.
Q: I just got a new headset for PS4/Xbox One, but it isn't working, what can I do?
A: In some instances, especially if it's not officially licensed by Sony or Microsoft, you run into issues with the drivers. The first thing you should do, is visit the manufacturer's website and look for drivers. They may have this information already set in the paper insert that comes with your headset box, but it's unlikely.
Look for a driver or a download area. Honestly, there are far too many companies who output these, from Logitech all the way down to brands you've never heard of, so listing a full database of them would take ages. When these platforms update their software, there's often a glitch in the system, and your headset manufacturer has to figure it out, offer a download, and then you can get on with your life. Wired headsets often skip these issues altogether, as a heads-up.
Q: Can gaming headsets work as regular headphones?
A: They can if they're one of two things:
Wired with a 3.5mm headphone jack, which can adapt to just about any cell phone, tablet or mp3 player on the planet
If it's Bluetooth wireless and the microphone can disconnect (otherwise you'll look like an on-the-go telemarketer), you can use these with no issue by connecting it to your phone
Q: How long does a quality gaming headset last?
A: There are a few headsets that are worth "sending in" to the shop, or fixing up on your own, or however you want to preface it. For the most part, unless it's cosmetic at best (microphone foam tip, etc.,), things you can get on without having, you're going to opt for a newer, possibly shinier headset. That's down the road, so the question now is, how long is it going to last before you get to that point?
We've known of headsets lasting for close to a decade, and the only issue that hit, was running over the long cord with an office chair caster. Seriously, they can last you for ages, especially when you have high-quality audio conductivity, like in 14k gold-plated jacks, or leather/plastic leather ear covers to cut-down on wear-and-tear. Storing these in a good, cool spot and not letting your cat chew up the wire is a surefire way to get these to last.
Q: Why aren't there any turtle beach headsets on this List?
A: Turtle Beach is known for making console-specific gaming headsets, which usually don't offer the versatility that we were looking for to meet the criteria of our list. There are some of their models that do, so if you're thinking, "Gear Hungry, I have a multi-platform compatible Turtle Beach headset," don't worry; we get it.
For us, they're not ergonomically designed enough to remain completely comfortable at all times. If you've read through the products we've reviewed before hitting the guide, you'll notice they all hit a certain mark on comfort and keep you fully immersed. Constantly adjusting the headset in the middle of a match is distracting, and Turtle Beach just didn't make the cut for us.
Q: How heavy should my gaming headset be?
A: It's a mix of weight and a comfortable fit. As we just described with our info about Turtle Beach and why they're not on this list, having a decent headset is primarily about the ergonomic fit, but if it's too lightweight, it's going to move around way too easily, and slip off your ears. An average weight (of the products on our list) is between 11oz and 15oz, giving you enough weight to remain firm and steady, but not enough that it's going to weigh down on your neck improperly.
Sign Up Now
GET THE VERY BEST OF GEARHUNGRY STRAIGHT TO YOUR INBOX