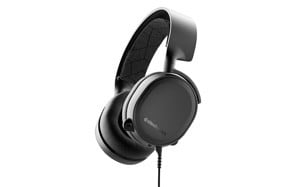 SteelSeries Arctis 3 - All-Platform Gaming Headset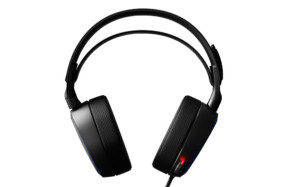 SteelSeries Arctis Professional Hi-Res Gaming Headset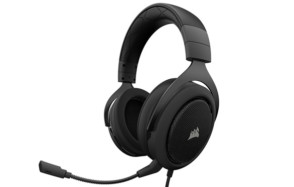 Corsair HS50 Gaming Headset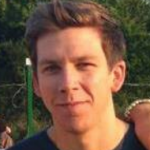 Strap in, slip the headset on, and head off to the digital races. Whatever genre you're playing, you're able to majorly benefit with an on-point headset that immerses you in the game or provides acute details in an FPS match. Basically, you can't have too much of a good thing, and in this case, it's high-quality game audio that's shot directly into your noggin. Comfort, style, versatility; all that good stuff and your most-asked questions are sitting pretty in the comprehensive guide we've thrown together for you. From top to bottom, there's a killer headset here for everyone.
The Best Gaming Headset
Gaming Headset Buying Guide and FAQ
There's more than meets the eye with these beautiful pieces of gaming machinery, and depending on what you're looking for, there are a few critical points to you need to prioritize. Your A-game is an investment, and it starts with the right set of audio equipment.

Features to Look for in Wireless Gaming Headsets
Sound Quality - We'll get into decibel ratings later, but all in all, you just want a headset that's loud enough to hear, and provides enough quality that you're not wondering what your mates are saying on the other end. Keep in mind, audio quality from your game, and audio quality from your bud's headset, are two different things. It also depends on their microphone.
Comfort - For full immersion, gaming headsets have faux leather to enclose your ears, and lock your mind in the only moment that matters: you, being in the game. It's also not exactly ideal to have an uncomfortable headset for a three-hour session.
Features - On average, you're not going to get a whole lot of features other than the intended purpose. However, some sets can have a removable microphone and disconnect from an aux cable, making them perfect to use for the gym or your morning bus commute.
Battery Life - Wireless headsets drain a lithium-ion battery that's embedded within the headset, giving you a hands-free experience. We'll touch on the pros and cons of these either, but it's an important feature you need to be on the lookout for.
Size - Depending on your approach (minimalist or all guns blazing), you'll see bulky, heavy headsets with maximum comfort and sound quality, or some that simply cover one ear/have thinner plastic bands. It's all about what you prefer, so long as you enjoy the aspects of the headset that's on your shortlist.
Microphone Clarity - We've all watched a YouTube clip or two where the audio is just absolute garbage. Half the time, that comes down to the microphone clarity and quality from the initial recording.
Gaming Headset FAQ
Q: Wired vs. Wireless - Which One to Get?
A: Wired headsets are usually used by professionals because they don't incur any lag, while wireless (either Bluetooth or RF connection methods) can get a touch of lag (more on this later). If you're going to rock a console controller, it's close enough to you that you'll be able to use a wired headset, meaning there's no recharging of your lithium-ion batteries.
However, not all gaming headsets come with a lengthy enough cord to be able to reach the proper receiver on your PC tower, when in accordance with your overall setup. That being said, it's really all dependent on your setup when it comes to distance from the receiver.
If you're not a fan of having to recharge headsets (they use very little power, but if you're a core gamer, you're going to have to charge it once or twice a week, depending on the brand and battery duration), you're right along most of us. In this instance, wired can be a much more convenient decision.

Q: Are Gaming Headsets Safe?
A: Headsets are rarely recalled or come with any overheating/electrocution issues. Safety is pretty much automatic, thanks to years and years of errors and bugs being ruled-out. It's more hardware than it is software, so as long as the construction is solid, you're good to go.
When it comes to hearing, that's a different story. Sound is most often measured in decibels, especially when you're trying to determine their potential damage output to the human eardrum. It takes a sound hitting the threshold of 85db to begin damage to your hearing, but it would take 100db of sound at about fifteen straight minutes to cause permanent damage (there's debate, but we like to go with the consensus).
For a bit of context, a normal conversation occurs at about 60db, so if your headset is a bit louder than a standard conversation, you're in a healthy range. Though, we'll be honest, we believe that the louder, the better. Mechanical or electrical malfunctions are at substantially low numbers, but the biggest potential threat is the decibel output. Most gaming headsets have foam along the actual speaker to muffle the vibrations, while also providing an enclosure for your ears. It immerses you, without making you a target for hearing problems, or needing to turn it up louder because someone's in the same room, and not respecting the gaming zone rule.
Q: Do Wireless Gaming Headsets Have Lag?
A: They wouldn't continue making newer, updated versions of Bluetooth and RF readers if they didn't encounter some problems. In short, wireless headsets run into a few issues with connectivity, albeit on very rare occasions.
Bluetooth relies on a signal frequency that rests of 2.4GHz, and if you're not keen on the digits and signals, it basically means that your Wi-Fi can screw-up your headset's connection to your PC, console controller, or mobile platform. If you're sitting with a few buddies, and they're listening to their Bluetooth headphones with their phones, or it's connected to a dock or something (there's so much damn Bluetooth connectivity available these days), you could run into interference.
If you use these outside of a purely gaming instance, there's also another issue you can run into. Syncing this to your phone, then leaving Bluetooth on and syncing it back to your PC, PS4 or Xbox One, is going to come with a connectivity problem. You're tying it between two sources, meaning you're stressing the capabilities of the headset. No headset is designed to go between two sources at once, because… well, what's the point?
Last but not least, your microwave can interfere with your Bluetooth (and RF, but not as much). If you've ever grabbed a snack out of the microwave in the pre-game lobby, then suddenly the master audio came out of the TV again, or you couldn't hear your teammates in the parry chat, your microwave could be the culprit.
Apart from interference, you should be mostly in the clear with about 99.99% accuracy. If you notice serious lag and you've ruled-out all other possible options, it's best to throw it on the charging dock for a while. Low battery can sometimes cause issues. All that being said, you now understand why MLG players and tournament champs are using wired headsets more often than not.
About Branded Headsets
Call of Duty or Gear of War; it doesn't matter what's printed on the exterior of your headset. It's going to cost more (the manufacturer has to pay licensing fees in order to bring those items to you), so there's no additional benefits. In truth, they could probably provide lower quality internal parts at an inflated price, because people will look out for the branding and buy it. We didn't put any branded pairs on this list, because they're unnecessary costs that don't bring you anything extra; we hunt for value, not just being flashy.

Q: Can Gaming Headsets Help Me Play Better?
A: Everything comes down to focus, which can improve your dexterity, which can improve your game. If you're aimlessly gaming without focusing, you're not going to advance. Headsets both directly, and indirectly affect your overall gameplay performance in a few ways.
For one, they allow you to zone-in and figure out what you're doing wrong, what the enemy team's weakness is, or figure out key details in more single player, puzzle-solving type games. Focus leads to winning, so building your skill relies on you being calm, cool and collected while you're in the game. The greatest guitarists in the world, didn't "mess around" to stardom, they put in the work and focused. The greatest football players haven't just picked up a ball and been instantly good, they worked and focused. Focus builds skill, which equals success.
Alternatively, depending on what you're playing, it can actually boost your performance by amplifying certain aspects of the games you're playing. One of the most common games globally are FPS (first-person shooter) games, such as Call of Duty or Overwatch. When you're in those games, footsteps are clear indicators of enemies sneaking up behind you, allowing you to execute split-second decisions, flip around, and ice the bastard sneaking up on your six. How many times have you seen a killcam where the SOB danced behind your camping nest before snagging a headshot on you? You see our point.
Q: I Just Got a New Headset for PS4/Xbox One, But it Isn't Working, What Can I do?
A: In some instances, especially if it's not officially licensed by Sony or Microsoft, you run into issues with the drivers. The first thing you should do, is visit the manufacturer's website and look for drivers. They may have this information already set in the paper insert that comes with your headset box, but it's unlikely.
Look for a driver or a download area. Honestly, there's far too many companies who output these, from Logitech all the way down to brands you've never heard of, so listing a full database of them would take ages. When these platforms update their software, there's often a glitch in the system, and your headset manufacturer has to figure it out, offer a download, and then you can get on with your life. Wired headsets often skip these issues altogether, as a heads-up.
Q: Can Gaming Headsets Work as Regular Headphones?
A: They can, if they're one of two things:
Wired with a 3.5mm headphone jack, which can adapt to just about any cell phone, tablet or mp3 player on the planet
If it's a Bluetooth wireless and the microphone can disconnect (otherwise you'll look like an on-the-go telemarketer), you can use these with no issue by connecting it to your phone
Q: How Long Does a Quality Gaming Headset Last?
A: There are a few headsets that are worth "sending in" to the shop, or fixing up on your own, or however you want to preface it. For the most part, unless it's cosmetic at best (microphone foam tip, etc.,), things you can get on without having, you're going to opt for a newer, possibly shinier headset. That's down the road, so the question now is, how long is it going to last before you get to that point?
We've known of headsets lasting for close to a decade, and the only issue that hit, was running over the long cord with an office chair caster. Seriously, they can last you for ages, especially when you have high-quality audio conductivity, like in 14k gold-plated jacks, or leather/plastic leather ear covers to cut-down on wear-and-tear. Storing these in a good, cool spot and not letting your cat chew up the wire is a surefire way to get these to last.
Q: Why Aren't There any Turtle Beach Headsets on This List?
A: Turtle Beach is known for making console-specific gaming headsets, which usually don't offer the versatility that we were looking for to meet the criteria of our list. There are some of their models that do, so if you're thinking, "Gear Hungry, I have a multi-platform compatible Turtle Beach headset," don't worry; we get it.
For us, they're not ergonomically designed enough to remain completely comfortable at all times. If you've read through the products we've reviewed before hitting the guide, you'll notice they all hit a certain mark on comfort, and keeping you fully immersed. Constantly adjusting the headset in the middle of a match is distracting, and Turtle Beach just didn't make the cut for us.
Q: How Heavy Should my Gaming Headset Be?
A: It's a mix of weight and a comfortable fit. As we just described with our info about Turtle Beach and why they're not on this list, having a decent headset is primarily about the ergonomic fit, but if it's too lightweight, it's going to move around way too easily, and slip off your ears. An average weight (of the products on our list) is between 11oz and 15oz, giving you enough weight to remain firm and steady, but not enough that it's going to weigh down on your neck improperly.