Cool & Unique Valentine's Day Gifts For Boyfriends In 2021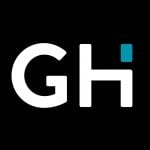 This product guide was written by GearHungry Staff
Last Updated
February 3, 2020
GearHungry Staff
GearHungry Staff posts are a compilation of work by various members of our editorial team. We update old articles regularly to provide you the most current information. You can learn more about our staff
here
.
GearHungry may earn a small commission from affiliate links in this article.
Learn more
Contrary to popular belief, men enjoy a little pampering now and then. What better time to bring out the big guns than on the holiday of love itself? There are so many gifts out there, in fact, this could prove to be problematic. You need something that's the perfect blend between thoughtful, sentimental and practical. It is just as difficult as it sounds to reach this perfect balance without any inspiration. So, where exactly do you start? That's easy, there's an array of gifts below that will speak to your man on more than one level. Just sit back and take a gander.
Cool & Unique Valentine's Day Gifts For Boyfriends
Cable And Case Credit Card Tool Set




Survival tools these days are really bringing on the heat and the fun theatrics. This set, in particular, has all this and more. For that reason, the Cable and Case Credit Card Tool Set is ranked among the top unique gifts for men. Think of it as a deconstructed credit card with parts that make roughing it up outdoors look extremely cool. The card itself contains a serrated knife, tweezers, and a toothpick as well as a bottle opener. Not only can these items be used in a number of ways, but they will also make a great addition to any outdoor survival kit. This suave survival gift sure beats boring old box of chocolates.
Key Features:
It is light and compact
Can serve as a stocking stuffer
Contains 10 survival tools
Sharpened on arrival
Specification:
Brand

Cable And Case

Model

CCCMT1

Weight

1.6 ounces
Kollea Beer Chiller Sticks For Bottles




Men hate warm beer, women hate warm beer, the bottom line is that everyone hates warm beer. Well, you can totally eliminate this in the life of your better half by getting him a pair of Kollea Beer Chiller Sticks for Bottles. Face it, ice is a bit inconvenient to carry around, but after a mere 45 minutes, these 304 stainless steel sticks can cool bottle after bottle. It does not get more convenient than that. There's no event where these don't fit in and they sure do class up beers. Even better is the fact that they serve as a great conversation starter. It should be noted that the sticks themselves are FDA approved and as such are completely safe for use. For more cool products like this, check out our selection of the beer koozies.
Key Features:
Applies advanced cooling technology
Made from 304 stainless steel materials
Can be used in a number of settings
FDA approved
Specification:
Brand

Kollea

Weight

12 ounces

Life can get tedious and when it does very few things can be compared to a good massage. For this reason, your man is sure to appreciate this stellar piece of equipment. The Opove Massage gun is not just a machine, but an experience altogether. After all, a happy body is equal to a happy mind, so give him some pure and unadulterated happiness this Valentine's day. Not only is this massage tool incredibly easy to use, but it is also ergonomically designed to ensure a stress-free session. With three speed levels available, he gets to pick which one suits him best making the entire experience more wholesome.
Key Features:
Fitted with a long-running Lithium-Ion rechargeable battery
Has three adjustable speed settings
Lightweight and ergonomic design
Incredibly quiet
Specification:
Brand

opove

Model

G3 Pro

Weight

2.2 pounds
ROMANTICIST 20pc Heavy Duty BBQ Grill Tool Set

When it comes to unique Valentine's day gifts, this certainly takes the center-stage. It's not something that comes to mind immediately but given to the right person it turns to gold (stainless steel in this case). The ROMANTICIST 20pc Heavy Duty BBQ Grill Tool Set is a full grill accessory kit that promotes its wielder to Grill master status. All the items within are made from top-notch stainless steel which also happens to be heat-resistant. So, the saying 'if you can't stand the heat, get out of the kitchen' has no place here. Even better is the fact that it comes in a compact and portable size, so he can whip out these shiny babies at a number of outdoor occasions. If your boyfriend is the man who loves BBQ, this is the gift for him.
Key Features:
Comes with an array of grill accessories
Made of high-quality stainless steel
Lightweight and portable
Heat resistant equipment
Specification:
Brand

ROMANTICIST

Model

H-B20-A01

Weight

3.7 pounds

People who value the time spent outdoors will go positively manic for this next one. Best believe that the Veitorld Survival Kit is as manly as it gets, and they do need to give in to the testosterone now and then. It is packed with a total of 12 handy tools that are sure to come in handy while on hikes, family camping trips, fishing expeditions and so much more. The truth of the matter is that boys do love their toys and this is one toy that can never get old. The case that houses the gear is about the size of a book, so it is obviously as portable as they come. Additionally, it is waterproof in order to ensure its durability as a whole. 
Key Features:
Comes in a portable case
Contains a total of 12 survival equipment
The case is waterproof
Can be used in a number of outdoor settings
Specification:
Brand

Veitorld

Weight

1.3 pounds
FreshJax Smoked Spices Gift Set

Expanding your barbecue repertoire is no easy feat, so, for any man looking to achieve that, this is a must-have. This set of spices is sure to elevate whatever is on the grill to a level of its own. In fact, the FreshJax Smoked Spices Gift Set delivers gourmet flavors that simply explode on the palate and earn the grill master some more street cred. With a total of 5 spices in the set, users can explore the boundaries of flavors and taste in an incredibly healthy way. Not only is it made using organic ingredients, but it also happens to be void of GMOs and artificial flavors as well as gluten-free and kosher. Once you go FreshJax, there's absolutely no reason to go back. An ideal gift for men who love to BBQ
Key Features:
Contain organic ingredients
Void of any artificial flavors
Great for outdoor grilling events
5 bottles of gourmet spices
Specification:
Brand

FreshJax

Weight

1.5 pounds
Amerigo Whiskey Stones Bullets with Base




Now the design here alone is a winner, it sprinkles a whole lot of suavenesses on its users. So, if he happens to be a spirit or whiskey lover, then this is an accessory that's sure to catch his eye. With the Amerigo Whiskey Stones Bullets with Base, the uniqueness of it all is quite apparent. The base in question here comes in the form of a revolver and if that does not make for an authentic experience then nothing really does. These stones are great for cooling spirits especially when you do not want their integrity compromised in any way. 304 Stainless Steel is used to make the stones themselves and not only are they completely safe, but they will also keep your drinks cool for extended periods of time.
Key Features:
The bullets are anti-corrosion
Come in a revolver shaped whiskey base
Made of 304 Stainless Steel
FDA approved
Specification:
Brand

Amerigo

Weight

5 ounces
Quiseen Grey Beverage Chilling Stones

Looking for something a little less gimmicky, something cool, sleek and as functional as ever? Then this product is the perfect match seeing as it ticks all the boxes and more. The Quiseen Grey Beverage Chilling Stones are made with the consumer in mind. A total of nine chilling stones are present in the package and they happen to be made from soapstone in its most natural form. Simply pop these in the freezer for a couple of hours and enjoy the rich flavors of your drink without any alteration. Everything from whiskey to wine and even cocktails can be cooled by these chilling stones. It's a party with the Quiseen chilling stones and best believe that all the drinks are invited.
Key Features:
Made from natural soapstone
Contains 9 stones
Potent for hours
Reusable
Specification:
Brand

Quiseen

Model

SYNCHKG070775

Weight

8.8 ounces
USA Toyz Compatible Nerf Targets for Shooting

As aforementioned, boys do love their toys. In this case, it's an actual toy so get ready for your boyfriend to unleash the youngster within. Get ahead with your target practice with this versatile piece of equipment. In fact, the USA Toyz Compatible Nerf Targets for Shooting is all fun and games with some practical benefits up for grabs. The aim is to use the Nerf gun to target the floating orbs, and of course to hit them. This task offers up a whole lot of fun and some healthy competition that is sure to keep the sparks flying.
Key Features:
Comes with 5 floating orbs
There's also a blaster, darts and a clip
Can be used by people of all ages
Fixed with a quick-access dart holder
Specification:
Brand

USA Toyz

Weight

12.8 ounces

This may be disguised as a gift for your boyfriend, but it is actually a romantic gift for two. Its unique design inspires all sorts of lovey-dovey feelings that are sure to set the mood when it's needed. The design itself features a moon-shaped woodgrain shell with the light within, and lovers sitting under the illumination. What makes the mamre Moon Ambient Light even better is the fact that it is as practical as they come. Equipped with a total of three levels of intensity, there's no doubt that you'll get the kind of light you need and when you need it too. There's also the provision to have the manufacturers scribble a personalized message on the 'surface of the moon'. It does not get more romantic than that. For more amazing products like this, check out our guide to the best salt lamps.
Key Features:
Creates the illusion of moonlight
Has 3 levels of light intensity
Can be charged via USB
Has a wood grain exterior
Specification:
Brand

mamre

Weight

1.14 pounds
Ronin Outdoors Camping Gear

One area you can hardly go wrong in when searching for unique gifts for men is with survival equipment. Sure, not everyone is outdoorsy, but in the case that your boyfriend is, then the Ronin Outdoors Camping Gear is a great direction to go in. Not only is this a highly practical gift, but it is a thoughtful one as well. It contains an array of tools and gadgets that will make a great addition to a bug out bag or a growing survival kit. There's everything ranging from a knife to a compass and there's even a firestarter. Ensure that your man is ready for anything the world throws his way.
Key Features:
Comes in a sturdy travel case
Contains up to 15 items
Serves as a functional bug out bag
Comes with a user manual
Specification:
Brand

Ronin Outdoors

Weight

1.4 pounds

Some like it hot and some like it cold… well, isn't that an unusual yet mundane fact of life. Nevertheless, when the sun is out, there is nothing as refreshing as a cool breeze. With the ONXE USB LED Clock Fan, users can enjoy just the right amount of breeze as well as an array of other fun benefits. You see, this is not just a cooling fan, it also happens to be a clock. In the case that you want to display other messages in place of the clock, that's completely doable as well. The fan itself works when connected to a USB port, in fact, it can even be plugged into the port on a laptop, PC or notebook. A product this functional is sure to have your boyfriend grinning from ear to ear.
Key Features:
Does not require driver installation
Fitted with PVC fan blades
Powered by USB
Flexible neck
Specification:
Brand

ONXE

Model

LUSBSZ1

Weight

2.4 ounces
ToiLight Original Toilet Night Light Tech Gadget

Going to the toilet can either be a favorite pastime or a grueling ordeal. Best believe that will all change when the ToiLight Original Toilet Night Light Tech Gadget is brought into the picture. Not only is this an incredibly fun addition to any restroom, but it is also quite practical. This handy device will guard against bumping into objects while getting up to use the toilet in the middle of the night. With a total of 8 colors to choose from the fun is even more amped up, there's also a rainbow mode for those who wish to tread that path. Even better is the fact that this gadget is quite easy to install, it is designed in such a way that it takes the shape of any toilet bowl it is fitted on.
Key Features:
Comes in a range of colors
Easy to install
Can fit in any toilet
Fitted with a flexible arm
Specification:
Brand

ToiLight

Model

APELLJS-PH24101131219

Weight

1.6 ounces
Arres Pulled Pork Claws & Meat Shredder

By now it should be obvious that the relationship between man and meat is a sacred one. Hence, this is another great addition to his barbecue repertoire. With the Arres Pulled Pork Claws & Meat Shredder, your man will be able to handle meat like a professional. These claws can be used on all types of meat in a number of ways. So, whether it is pork or chicken, this baby has got you covered. Furthermore, they are used to carry out all sorts of actions ranging from pulling to carving meat. All in all, the claws are incredibly easy to use and loads of fun as well. For more useful products for men who like to prepare meat, be sure to check out our guide to the best meat thermometers.
Key Features:
Made using BPA-free plastic
Happen to be heat-resistant
Easy to use
Can be used to handle meat in a number of ways
Specification:
Brand

Arres

Weight

5.6 ounces
Sign Up Now
GET THE VERY BEST OF GEARHUNGRY STRAIGHT TO YOUR INBOX