Best Meat Thermometers in 2022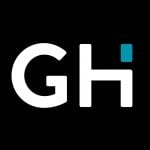 This product guide was written by GearHungry Staff
Last Updated
October 23, 2018
GearHungry Staff
GearHungry Staff posts are a compilation of work by various members of our editorial team. We update old articles regularly to provide you the most current information. You can learn more about our staff
here
.
GearHungry may earn a small commission from affiliate links in this article.
Learn more
Are you frequently off work following an ambitious if misguided attempt to do a roast dinner? Does your steak taste more like rubber than actual rubber? Maybe you're on first name terms with the delivery guy and his whole family? Are you tired of this shame? Well, you've come to the right place. Today, we're discussing the wonders of the best meat thermometers and all the ways in which they will transform your cooking. A good meat thermometer is reliable, effective, and takes so much of the uncertainty and hassles out of cooking, that you'll actually look forward to getting into the kitchen. Your days of under- and overcooked food are gone. Welcome to a type of home cooking that'll keep you far away from the takeout menu. So, if a lifetime of grillin', chillin',  and makin' a killin' sounds too good to miss out on, then keep on reading. Things are about to heat up.
The Best Meat Thermometer
ThermoPro TP03A Digital Instant Read Meat Thermometer
This ThermoPro TP03A is an instant reading wireless meat thermometer that isn't as fancy or rugged as our previous choice but is by no means any less effective in delivering the goods. Recording temperatures within 4 – 7 seconds of piercing, days of waiting around for meat to cook properly are long gone, while the 3.8-inch probe ensures you get right to the heart of the matter without any problems. This is accompanied by an ultra-clear LCD screen, which makes temperature reading easier than ever.
Furthermore, what it might lack in functions compared to the TP20, it makes up for in temperature range. Being able to read temperatures from -58 – 572℉, this is an all-purpose thermometer designed to have your back throughout all your kitchen exploits. On top of this, you'll also get a one-year warranty to give you peace of mind. However, the plastic handle does feel slightly cheap, and there's no backlight. But as long as you're not grilling in the dead of night, this shouldn't be an issue. You may also like some of the best carving forks from our list, so check them out.
Key Features:
Foldable probe design
Visible LCD and alarm
Shuts down after 10 minutes of inactivity
Durable and accurate
Specification:
Brand

ThermoPro

Model

TP03A

Weight

2.4 ounces
Battery saving power design
Probe tip to get temperature quicker
Can be used with a variety of food and drink
MEATER+165ft Long Range Smart Wireless Meat Thermometer
For the perfect steak, temperature control is the be-all and end-all. Certainly, if you love a juicy steak or roast chicken and you know how important the right cooking point is, you also know how difficult it can be to cook the meat perfectly. This is likely due to the fact that a general statement about the optimal temperature for roasts cannot be made, as the decisive factor is the core temperature, which can vary considerably for different types of meat. Luckily, this long-range, digital thermometer offers dual temperature sensors that can accurately monitor both internal temperatures up to 212°F and external temperatures up to 527°F simultaneously.
Also, you don't want to stand right next to the oven all the time during the cooking process? Then, MEATER+165ft Long Range Smart Wireless Meat Thermometer is, perhaps, the right household helper. Thanks to the timer function, the timer can be set between one minute and up to 24 hours, and you can be sure that your meat will be cooked at the perfect temperature. And best of all: thanks to Bluetooth, the temperature and timer function can be monitored conveniently and mobile with your smartphone. This leaves more time for your guests.
Key Features:
Bluetooth enabled
Advanced estimator algorithm
Time function
Digital connectivity
Specification:
Brand

MEATER

Model

OSC-MT-MP01

Weight

4 ounces
ThermoPro TP20 Wireless Remote Digital Meat Thermometer
Our top pick for the very best meat, food, and steak thermometer is the ThermoPro TP20 Wireless Remote Digital Cooking Thermometer. Immediately, we're drawn to its capabilities as a food probe thermometer, which sounds way grosser than it actually is, and it can accurately measure the interior temperature of the meat in a matter of seconds, and you don't even have to be standing right next to it. For busy chefs, this is an invaluable feature that is difficult to pass up.
That's not all, though. It comes with a vast temperature range between 32 – 572℉ (0 – 300℃). This makes is more purposed towards hot food, but is also useful for cooler meals and beverages, you just won't be using it to check your beer on a hot summer's day. You will though be using it over the BBQ grill and perfectly completes the Kiss the Cook look. Programmed for 9 types of meat, it's the perfect companion for the summer grill-out you've always sought.
Key Features:
Wireless digital connectivity
Easy setup with no syncing needed
Dual probe and can track different temperatures
Offers preset temperatures for 9 different types of meats
Specification:
Brand

ThermoPro

Model

TP-20

Weight

1 pound
Recipe ebook included
Countdown and count up timer
Alarm for programmed temperature
Timer only goes to 90 mins
GDEALER DT09 Waterproof Digital Instant Read Meat Thermometer
Not only is the GDEALER DT09 food thermometer waterproof, but it also comes with a calibration feature that's largely absent in other products. This alone piques our attention in considering it one of the better thermometers under $20. The good times don't grind to a halt there, though. It also provides speedy temperature readout (3 – 4 seconds) and has a temperature range between -58 – 572℉, proving a versatility that we just love to see in all kinds of products. A smart kitchen gadget you definitely need in your kitchen.
If you think that's good, then you should probably get out more, unless you're as crazy about meat thermometers as we are. Along with awesome features, that also include auto-shutoff and backlight, there's a lifetime warranty, so you can use this grilling accessory time after time in steak after steak and when it fails, GDEALER will be waiting to replace it for you happily. Which to us is a cause for celebration, so why not slap a slab of meat on the grill and treat yourself. This is a perfect gift for those who love to BBQ.
Key Features:
Instant response in 3-4 seconds
Reads in both Celsius and Fahrenheit
Large LCD display
Displays a temperature range between 50°c and 300°C
Specification:
Brand

GDEALER

Model

DT09

Weight

2.4 ounces
Backlight
10-minute auto shut off
Food-safe ABS plastic and stainless steel
Alpha Grillers Instant Read Meat Thermometer
With a name Alpha Grillers, you'd expect this to be, well, the Alpha product when looking for a wireless grill thermometer. While it only just misses out on those heights, it's still a fantastic little device that's capable of serving, you mountain men well on your excursions into the wilderness. In fact, it's clearly designed for the who crave adventure and is equipped with enough protection against the elements to help it survive, and in turn, you will, too.
These features include its fast temperature reading which works in under six seconds, which is the perfect amount of time needed to feel satisfied with your cooking before being mauled by a bear, as well as a waterproof design that's sure to come in handy when the heaven open. Along with this, it's strong backlight makes it an excellent BBQ thermometer for cooking on your camping grill.
Key Features:
Reads temperature in 2 – 5 seconds
Backlight for campfire cooking
Minimum and max temperature feature
Temperature range: -4 – 392 ℉ (-20 – 200℃)
Specification:
Brand

Alpha Grillers

Model

B00S93EQUK

Weight

2.4 ounces
Works right out the box
Laminated meat temperature guide included
Fully waterproof
ThermoPro TP01A Digital Instant Read Meat Thermometer
Aren't ThermoPro popular here? Well, this is with good reason, and not just because have many different types of smoker thermometer for all kinds of occasions. Mainly, it's because their products are so darn good. Here, the TP01A which is much more slim-line and discreet compared to it predecessors but still offers enough quality to turn your head.
Perhaps more than any other product, it provides a super long probe, so you don't need to worry about getting burned or feeling smoke in your eyes when checking the temperature. Furthermore, there's a valuable temperature lock which keeps your reading consistent and saves you forgetting just what you're aiming for. The backlight is also useful for reading in low light, which is ideal when looking for the best oven thermometer. For such a small device, you'll be surprised just how much it can do.
Key Features:
Fast temperature read in 4 – 7 seconds
Temperature lock
Super long probe
Temperature range: -58 – 572℉ (-50 – 300℃)
Specification:
Brand

ThermoPro

Model

TP-01A

Weight

0.8 ounces
Auto shut off
Works with a variety of food and beverages
Backlight
Fragile if not handled carefully
ThermoPro TP-16 Large LCD Digital Cooking Meat Thermometer
The ThermoPro TP-16 is the perfect digital food thermometer for those who are looking for readings and functions that cover a wide variety of cooking methods. Even at a single glance, you can discover this product isn't like the others we've picked out – because variety is the spice of life, after all – and there's a very small limit to what you can accomplish with this guy by your side.
Containing a timer mode, you will never burn or neglect cooking food again, and can work with temperatures ranging from 32 – 572℉ with a durable probe that ensures accuracy and which covers chicken, beef, pork, fish and whatever else you like to throw on the grill. It's easy to use, easy to read and comes with a free recipe ebook, so it's easy to learn to cook, too.
Key Features:
Versatile functions for multiple cooking methods
Timer mode with alarm
Durable probe for accurate reading
Temperature range: 32 – 572℉ (0 – 300℃)
Specification:
Brand

ThermoPro

Model

TP-16

Weight

4 ounces
Recipe ebook included
Pocket-sized and portable
Preset meat temperatures
Difficult to input your own temperatures
Lavatools Javelin PRO Meat Thermometer
The Lavatools Javelin PRO is, without doubt, one of the best meat thermometers on the market. If you need to check the temperature of whatever you're cooking, this is one of the most accurate and fastest ways to do it. It has an ultra-fast response time of one to three seconds, which means you have to spend less time waiting and can focus on your cooking. Plus, the accuracy is better than ±0.9°F, so you can enjoy the accuracy that professional chefs require. Cooking is science and this tool is your measuring device. 
The large two-inch backlit display makes it easy to read the temperature at a glance. Plus, it has the same auto-rotating technology that you have in your smartphone, so it will adjust itself to show you the information the right way up. The device is IP65 waterproof, which means it's resistant to splashes of liquid. And, it's backed by a limited warranty, so you don't have to worry about it breaking on you. 
Key Features:
1-3 second response time 
±0.9°F accuracy 
IP65 waterproof 
Two-inch backlit display 
Read-out hold function 
Available in six colors 
Specification:
Brand

Lavatools

Model

Javelin PRO

Weight

4.6 ounces
Super fast and accurate 
Attractive design 
Durable and water-resistant 
Easy to read
Some reports of it stopping working after a few months
Lavatools PT12 Javelin Digital Instant Read Meat Thermometer
The word Javelin invokes images of graceful, true flight through the air landing like a dart exactly where you wanted it to, and the Lavatools PT12 cooking thermometer just looks like it belongs on the Olympic Circuit, checking that those hunks of precious protein are cooked to perfection. The built-in LCD screen is large enough to read at a glance, and this is only the beginning of why we consider it our premium choice.
This Javelin imagery is further justified with its accuracy, which Lavatools boast to be within less than 1 ℉, as well as providing a 3 – 4 second read time. Furthermore, the material is antimicrobial, so you're protected against foodborne viruses before you even wash it. You should still wash it, though. It's not the largest product in the world, which isn't a bad thing, and if you're worried about losing it, the integrated magnet to keep it on the oven or fridge, so perfectly cooked food is never too far away.
Key Features:
Accuracy within less than 1 degree
Fast read time within 3 – 4 seconds
Easy-to-read LCD screen
Temperature range: -40 – 482℉ (-40 – 250℃)
Specification:
Brand

Lavatools

Model

PT12

Weight

1.76 ounces
Integrated magnet for easy storage
Splash resistant
Antimicrobial
Kizen Instant Read Ultra Fast Meat Thermometer
The Kizen Digital Meat thermometer has its blueprint tailored for the record of the temperature of meat, with relation to roasts, grills and possibly other cooked foods. Its features are outlined to facilitate the art of cooking to bring to, if not perfection, near perfection. Its simplicity is accompanied by durability, high efficiency and falls within the parameters of the international food safety guidelines. What's more, Kizen has been cautious not to add lead, cadmium, mercury and other harmful materials that could harm human health but rather uses a strong ABS plastic instead.
This fast and simple to use thermometer finds its abode in a waterproof body, designed with a large LCD screen and comes with a high-performance sensor without compromising and bringing to disrepute, the size and its portability. Its response time has been schemed to be within 2-3 seconds and has a powerful battery auto-switch battery-saving component installed. Additional features include its internal magnet, as well as a large hole for hanging and it also comes with a lifetime warranty.
Key Features:
Large LCD screen
2-3 seconds response time
Comes with an internal magnet for fridge attaching
Water resistance
Specification:
Brand

Kizen

Weight

3.2 ounces
Meat Thermometer Buying Guide & FAQs
Factors To Consider when Buying a Meat Thermometer
If you're thinking about buying a meat thermometer then congratulations. This is choice you're not going to regret, but before you click that sacred Confirm Order button, make sure you check out these factors to consider before improving your life for the better.
Digital vs Analog Thermometers - We know we've picked a list of strictly digital thermometers, but we believe you should know a little bit of history. The kids among you might not realize, but we haven't had the convenience of digital forever. Way back in the day, we relied on analog to watch TV, to listen to music, and to get temperature readings for our food.
But as with everything else, analog has gone out of fashion, and unless you're a trying-too-hard hipster, the only reason to use an analog thermometer is that you're scared of the future, which you shouldn't be. The future's cool, man.
Even reading a variety of meat thermometer reviews, it's clear why digital is the preferred thermometer method of the modern day. Aside from the fact you could be shunned as a caveman, they offer more features, are easy to read, even in low light, and they're only getting more advanced every day.
Accuracy - With something a sensitive as cooking and preparing food, you need to ensure your oven thermometer possesses close accuracy. Without this, you could suffer undercooked meat or meals that are just generally tepid and unpleasant to eat. Before cooking anything at all, be sure to check the accuracy of your thermometer by sticking the probe in a pot of boiling water, if it reads 100℃, then you're all good.
Speed - A lot of cooking is very time sensitive, so you need to get temperature readings as quickly as possible. We've picked products that will provide you with very quick readings, so deciding between a couple of seconds is up to you. However, higher accuracy could mean that you'll not get a wide a range of temperatures or you might miss out on other features.
That being said, a couple of seconds isn't going to ruin your food prep, not the majority of the time, anyway, but it's always a huge convenience when you can get temperature readings as quickly as possible, so you can adapt your cooking if you need to.
Functionality - The best wireless meat thermometer will do much, much more than simply tell you how hot your food is. These functions can be anything from timers, temperature lock, automatic product identification, and preset temperatures for certain types of food, as beef is 'finished' cooking at a much lower temperature than, say, chicken.
It might feel that you don't need many of these functions, especially if you have a more casual approach to cooking, but these functions have been included to make your life easier and so shouldn't be dismissed so readily. They are great for those passionate about their cooking and also excellent for those who aren't so passionate, as it could spark something special inside them, and transform them into a master chef.
Temperature Range - A broad temperature range is perhaps the most important feature to consider when buying a cooking and meat thermometer. Really? It's important for a thermometer to read temperature? Who knew? Alright, we know, we know, but it's a little more complex than that. When you think of cooking, you think of the sweet smell of frying meat, you think of the sizzle of bacon, and you think of that comforting aromatic wafting of a turkey being pulled from the oven on Thanksgiving. Is anybody else getting really hungry?
Anyway, it's not just the salivating marvels of a nice home-cooked meal that the meat thermometer can assist in. some products offer temperature ranges in the sub-zero Fahrenheit ranges, going as low as -58℉ in some cases. This is incredibly useful when making ice cream, crafting homebrews, and gives you that versatility that's essential for any well-loved kitchen utensil. On the other end of the scale, a high-temperature range will make cooking stress-free, and the only thing you'll not enjoy is doing the dishes afterward.
Accessories - Anything that enhances your meat thermometer is certainly something to bet excited about. While not all meat thermometers will come with additional accessories such as the ability to use both wired and wireless methods or cleaning brushes, there are some that will feel like a nice little bonus on top of your brand new toy.
Warranty - The warranty of any product is important, but it's even more important when it's something that you use a lot. You being to rely on it, you look forward to using it, and those days where you don't need it, you feel just a little bit sad. No? Just us? Okay, whatever. As we were saying, the warranty is important as you'll know if you're still covered for repairs or replacement should it get damaged or malfunction.
Understanding the operation demands of a meat thermometer, many manufacturers provide warranties that can be as little as 1 to 3 years, while some will provide lifetime warranties. Not only does this give you peace of mind that you'll always be covered no matter what happens, but it also builds a bit of brand loyalty, too.
Durability - If you love to cook as much as we do, and we assume you do because you're reading about meat thermometers, then having a thermometer that's durable enough to withstand years of use is absolutely something to consider. This durability relates to both the probe and the electronics, which if could malfunction quicker than you'd like if the product is poor quality. You can usually tell whether or not the thermometer will be durable enough by the feel of it. If it feels cheap, you might be in for a bad time before dinner is even cooked.
Tips on Properly Using a Heat Thermometer
To ensure you get the best results and the longest life from your cooking thermometer, be sure to check out these tips that'll save you any heartache and crying over your not-even-half-cooked ribs.
1. Test and Calibrate
We know you're excited to use your new thermometer, but be sure to test that it works first. Do this by putting it in boiling or ice water and reading what should be the correct temperature (32 and 212 degrees Fahrenheit).
If this reading is off, then you need to calibrate it. Unfortunately, unless you're a professional, this isn't as easy as we'd like to suggest. You may need to get in touch with the manufacturer.
2. Don't Poke and Hope
If you're unsure how to use your meat thermometer, it can be tempting just haphazardly poke it in and hope for the best. Experts, however, advise that this is an ineffective way of doing things and can provide you with inaccurate readings, and a lot of bad times. Instead, they suggest you poke it all the way through until it pierces the other side - or if you're cooking something like a turkey until you hit bone - and then slowly pulling the probe back out and stopping once you find the minimum temperature.
3. Clean After Every Use
We don't need to explain why you should clean it after every use, that should be obvious enough. Just to be on the safe side, though, because you're dealing with varieties of uncooked meat and food products, you don't want to contaminate other meals by not thorough cleaning the probe. If you're like us and are terrified of this cross-contamination, you can clean it after every stab during a single cooking session, too.
4. Don't Fully Submerge It, Though
Obvious,y because you're working with something that has delicate electronics inside, don't ruin it by washing the entire thermometer. Some products will be splashproof, maybe even waterproof, but even so we'd advise trying to keep them as dry as possible. Pat down with a damp town or cloth if you want to ensure they're clean.
Of course, with analog thermometers, this isn't an issue.
A Bonus 5. Don't Stab Anybody
Seriously. Don't even pretend to stab anybody, they wouldn't be half as delicious as what's in the oven.
Meat Thermometer FAQs
Q: What Is A Meat Thermometer?
A: A meat thermometer is a device that's used to measure the temperature of meat, but also types of food and drink. They range from the very basic models, with are merely a metallic - usually stainless steel - meat thermometer probe as well as a display that's either analog or digital which measures the temperature of the food and nothing else, to much more comprehensive models that contain a variety of addition settings and features including timers, temperature lock, and auto-shut off.
Typically associated with measuring the temperature of hot food to ensure it's done, they can also be used for seeing if a dessert is cold enough to complete, measure the proper condition of homebrews, and determining whether or not baby food is too hot for their mouth.
Q: Why Do I Need A Meat Thermometer?
A: Oh boy, why don't you need a meat thermometer? Grab a drink, take a seat, and perhaps put your phone on silent or turn it off altogether (unless you're using it to read this article), because we are going on a journey. Nay, an odyssey.
Health
Nobody likes getting sick and a meat thermometer will prove an end to undercooked, rubbery food that's still laden with microorganisms whose sole purpose in life is upsetting your stomach at the worst possible times. By having an exact reading of the temperature, you never have to go into every meal concerned whether or not you'll make it out afterward ever again.
Better Food
As well as keeping you in tip-top shape, food will also just taste better with a meat thermometer. You will never overcook food again, nor will you lose any of those precious juices by slicing open the meat to check if it's done.
Okay, maybe that wasn't the odyssey we had planned, but you don't need any other reasons to buy a meat thermometer. If you love delicious food as much as you love not having food poisoning, these should be enough to convince you. The allure of better tasting, better textured and all-around more salivation-inspiring food has never been so tempting.
Q: Can You Leave A Meat Thermometer In The Meat When It's Cooking?
A: Yes and also no. It will depend on what you're cooking and whether or not the meat thermometer is oven proof if you're cooking something in the oven. When frying chicken breasts and steaks, then it might get in the way of your cooking, and could even scratch the pan if you're not careful. We suggest not leaving the thermometer in the meat, and just periodically checking to make sure it doesn't burn. Although, the smoke above you could be an indication of that.
Sources
Do You Suck at Cooking? Read These 7 Tips - Mantry / Medium
Sign Up Now
GET THE VERY BEST OF GEARHUNGRY STRAIGHT TO YOUR INBOX