Best Soaps For Men in 2021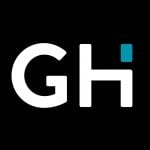 This product guide was written by GearHungry Staff
Last Updated
January 24, 2018
GearHungry Staff
GearHungry Staff posts are a compilation of work by various members of our editorial team. We update old articles regularly to provide you the most current information. You can learn more about our staff
here
.
GearHungry may earn a small commission from affiliate links in this article.
Learn more
Before the big step of the industry in terms of hygiene products, manufacturers and distributors actually didn't pay much attention to producing products for men's use. They firmly believed that women are mostly the ones who are constantly in need of self pampering and personal care nourishments as men are known to have a lack of interest and time when it comes to these things. Even though it may not seem like it, men also have the necessity to get the treatment and important nutrients that their skin requires, and it might be even harder to fulfil because, at that time, the market doesn't offer that many products for men's use, and if there is, it's still not good enough so men resort on using feminine products.
A big thanks to the growth of range of hygiene products; skin nourishment products like soap, lotion, shampoo, and etc. for men are now widely available.
This article aims to provide you a list of the top 10 best soap bar for men that you can check out. Whether you're looking for the best soap for dry skin for men, the best exfoliating soap bar, or another description of the best of the best, we've got you covered.
The Best Soap For Men




Talking about one of the best exfoliating soap bar, the fourth product in this list is the MARLOWE. No. 102 Men's Body Scrub Soap. This product features deep exfoliation in your face and body to help you prevent skin dryness and to get you a refreshed feeling and a smooth and clean skin after taking a shower. Protecting and nourishing your skin are made possible with the use of Marlowe.'s very own M Blend, which is a very unique formulation that gives way to a revitalized skin. The said formulation is actually made of natural components or extracts which then build up your skin in a much smoother and cleaner way. The M Blend consists of: Passionflower fruit extract, which is really known to have high Vitamin C and iron to support skin restoration and moisture during the process; Green Tee extract, which is really known to have an abundant amount of antioxidants that boosts and helps with skin cell repairs, and protects your skin against a variety of environmental stresses that targets people with sensitive skin, most of the time; Willow Bark extract that has calming components that works on reducing skin inflammation and soothing skin irritation; Deep Sea Algae extract that has its nutrients actually extracted from the deep ocean waters that also works on soothing sensitive, inflamed, and irritated skin.
Soaps from MARLOWE. are completely free from parabens and phthalate and are 100% cruelty- free products as these are not tested on animals. Buying from this brand is also for a good cause as for every item purchased from the shop, a soap is distributed among people who are at risk in terms of hygiene-related illnesses in partnerships with Clean the World®.
Considering the key ingredients of this exfoliating soap, and the great cause that comes with buying the product from MARLOWE., the MARLOWE. No.102 Men's Body Scrub Soap is sure is a good soap for men.
You may also be interested in these adorable bubble baths from our list. Check them out.
Key Features:
Contains green tea, willow bark, passionflower, and deep-sea algae extracts
Gently scented soap
Gentle on skin
No harsh chemicals
Specification:
Brand

Marlowe

Model

853646006680

Weight

8.2 ounces
Dr. Squatch Spearmint Basil Natural Soap for Men
The second product that made it in this list may be considered as the best natural soap for men. The Dr. Squatch brand is famous for its non-chemical formula that's widely used in their products. Most soaps being produced today doesn't have glycerine in it, just because industrial soap distributors take it from the soap bars and put it in another product to sell it for a higher price; take lotion as an example. As what have been mentioned before, the Dr. Squatch soaps are made of chemical-free and preservative-free medium to provide you an organic product to add up on your skincare routine. Unlike the soaps under the brand, commercial soaps have harsh chemicals added to them to prolong shelf life and to create a nice lather when washing. These chemicals may contain sulphates, which is one of the major causes of skin irritation, and parabens, which have been linked to cancer. With these things being said, natural contents in men's shower soaps will obviously provide a healthier and smoother skin without getting it irritated.
The Dr. Squatch Men's Soap is made through the cold process method, which is a natural and handmade method to make a natural soap that will surely nourish your skin. The soap company also specializes in giving more of a manly scent and actually avoids the flowery ones. This men's shower soap uses Spearmint Basil, resulting to a very refreshing and energizing scent. For some, this may qualify as one of the best smelling soap bars for guys in the line of thousands of natural and commercial soaps being offered today.
People with a sensitive type of skin won't have to worry about using this one as it's a natural soap and will surely moisturize your skin and will protect it from getting dried out and irritated at the same time.
Just an important note: Dr. Squatch will give you a full refund if you don't enjoy their product. What more can you ask for?
Key Features:
All organic ingredients
Rich scent
Contains Spearmint and Basil oil
Rich lather
Specification:
Brand

Dr. Squatch

Model

bar-cc

Weight

0.3 ounces
Baxter of California Men's Exfoliating Body Bar Soap

The Baxter of California Men's Exfoliating Body Bar Soap is an exfoliating body bar soap specially created for men and men alone. For the utmost skincare, this body bar soap scrubs off dead skin cells, rejuvenating the skin, and also bringing it back to its normal lustrous condition. It contains an extraordinary combination of jojoba meal and crushed olive seed to give a blend of essential oils that will seep into the skin and release the necessary nutrients that the skin needs to uphold its natural texture.
The Baxter of California Men's Exfoliating Body Bar Soap adds a little bit of masculine essence to its mixture with its cedar wood addition as well as oakmoss, giving this soap a refined fragrance, suitable for the average man. The soal also offers a mixture of exfoliating and rejuvenating properties as well as pumice which is an essential ingredient for nice looking skin. The background story of Baxter of California is that they are constantly seeking to make the unexpected, entirely possible. Every man has a story to tell and with their suitable collection of grooming products, men all over the globe have the opportunity to showcase themselves in the best way possible.
Key Features:
Paraben-free
Contains Ground Olive seeds
Properly hydrates
Contains pumice
Specification:
Brand

Baxter of California

Model

838364004194

Weight

0.16 ounces
O Naturals 6-Piece Black Bar Soap Collection

The O Naturals 6-Piece Black Bar Soap Collection contains a useful combination of six wonderfully put together soaps to take the ideal man to his macho nature. One of them is the African Black Soap which is known for its skin repairing properties and toning treatments. It helps to defy all forces of aging and deep cleanse the pores of the skin. Next is the Mud and Green Clay Bar which allows the skin to attain moisture with its sea minerals which have been carefully incorporated into the bar. Another is the Black Tea and Tea Tree Bar with vigorous rejuvenating properties to make the skin come alive.
The Dead Sea Salt and Mud Bar has over a score of mandatory minerals gotten from the dead sea to soothe the skin and return it to its natural texture. Lastly, the Black Coffee Scrub Bar has the capacity to illuminate the skin by shedding off the old layers of the skin and bringing to life the lustrous side. The soaps in this collection have the ability to fight off acne and leave the skin looking clear and fresh. They can also repair damaged skin, restoring the necessary oils to further promote its strength and much more. They moisturize and awaken the senses of the skin, and also, erase dead cells, and allow the skin to breathe and radiate properly.
Key Features:
Vegan soap
All-natural ingredients
Good for all skin types
Triple-milled
Specification:
Brand

O Naturals

Weight

1.7 pounds
Duke Cannon Great American Frontier Men's Big Brick of Soap Set

Duke Cannon is one company that is all about the great outdoors. They are also proudly known for saluting the great soldiers that fight to serve. Their Duke Cannon "Great American Frontier" Men's Big Brick of Soap Set comes with an unconventional appearance of 3 big bars of masculine soap, 3 times bigger than any regular soap. The Leaf and Leather scented soap in this set takes you on a journey to the field plains, to where the sweet outdoor breeze embraces your skin and gives the nostalgic feeling of warmth. It combines a scent of fresh tobacco leaves with a fragrance of leather, both making a genuine masculine scent.
The Fresh Cut Pine soap also invigorates the essence of hard labor and wood. This manly scent gives an aroma of being in the woods, chopping some pine and getting the absolute feel of masculinity and an irresistible scent of nature. The fresh-cut pine is for those who know how to embrace the ruggedness of the wilderness. The Campfire Bar is made from the abundance of great stories made around campfires, the aroma of burnt wood, and the boldness campfires present. The Duke Cannon "Great American Frontier" Men's Big Brick of Soap Set dares men to go to the extreme by revealing what true masculinity is all about with their unique soap set. They are specifically designed for men who want the clean-cut smell without referring to feminine brands for resolutions.
Key Features:
Big Brick soaps
Triple-milled
3 rich-scented bars
Unique presentation
Specification:
Brand

Duke Cannon

Model

SG_B07D46364V_US

Weight

1.81 pounds
Art of Sport Body Bar Soap

The Art of Sport Body Bar Soap (2-Pack) is a soap that has abundant botanicals needed for the skin and erases every trace of dryness and dullness with its moisturizing advantages. It has intense cleaning attributes and retains an outstanding freshness for the longest of time. The Art of Sport Body Bar Soap has key ingredients for effectively cleaning the skin such as the activated charcoal as well as the shea butter. These ingredients leave the skin feeling moisturized, tender and generically clean. What's more, tea tree oil is also a great addition to this soap as it revitalizes the skin and gives it a touch to life.
Overall, the soap has a strong aroma that lasts for long periods. It leaves the skin wanting and craving a sense of comfort for the long days. For an athlete that goes through the vigorous processes of sporting activities, the soap gives the right dose of necessary ingredients and important cleansing properties to ensure that pleasant scents are the body's major achievements. The Art of Sport Body Bar Soap (2-Pack) ensures every atom of dirt is thoroughly removed and the skin is allowed to properly breathe.
Key Features:
Rise scent
Contains tea tree oil
Contains shea butter
Contains activated charcoal
Specification:
Brand

Art of Sport

Weight

8 ounces
Jack Black – Turbo Body Bar Scrubbing Soap

Jack Black is a company situated in Texas, and for over 19 years in the business, they have grown to be the number 1 brand in men's skincare. They claim originality and indicate the same for the men who use their products. This is why the Jack Black – Turbo Body Bar Scrubbing Soap is a suitable selection. It offers a blend of essential ingredients which make this soap an effective choice.
The inclusion of Lava Rocks serves as an adequate exfoliating ingredient, removing each layer of dead skin cells and revealing new and improved, healthy and fresh skin. Blue Lotus is also an important ingredient in this soap which is certain to enhance and contribute to the moisture of the skin, totally eradicating dryness, and promoting a lustrous appearance. Next is the Gingko Biloba Leaf Extract which calms and eases the skin giving it a relieving sensation. The Shea Butter included properly adds to the moisturizing content of the soap. The perfect combination of all these ingredients gives a great sensational feel to the skin, enhancing its appearance, unifying its natural strength, and in turn, making the skin come alive again.
Key Features:
Contains Lava Rocks
Adds moisture and exfoliates
Soothes the skin properly
Contains Blue Lotus
Specification:
Brand

Jack Black

Model

4043

Weight

6.1 ounces
Dove Men+Care Body And Face Soap For Men




If you're looking to use the best soap for dry skin for men, the Dove Men+Care Body and Face Bar is here to provide you a moisturizing and refreshing feel on your face. The soap has micro-grains that deeply and thoroughly cleanse and hydrate your skin to make it healthier, stronger, and more hydrated. This men's bar soap is considered as the #1 Dermatologist Recommended Soap as it has its unique formula that provides your skin a good protection against dryness and tight feeling. The soap is also made of ¼ moisturizing cream, which then keeps your skin nourished to keep it hydrated, especially during a hot season and weathers.
If you're worrying about using the soap because of sensitive skin, this soap got your back. Most products that are specifically designed for men's use are likely using a stronger formula that makes way for the skin irritation, dryness, and tightness to take over. However, this Dove Men+Care soap bar uses a formula that is hypoallergenic, mild, and gentle on the skin to allow you to use it, even on your face. With it, maintain a refreshed feeling on the face as the soap is very hydrating but not skin irritating at the same time. The soap also leaves a classic scent that's left on your face, even hours after you've washed. Unlike other men's body soap, this soap doesn't have an overpowering smell.
As far as everyone knows, Dove is one of the leading bar soap brands in today's industry, both for men and women. The brand has already distributed various kinds of soaps that are specifically made to suit people with different lifestyles and preferences. With this being said, make sure that you choose the type of soap under Dove that will much your skin needs to expect the best results from the brand.
Duke Cannon Big Ass Brick of Soap For Men




If you or someone you know us always using unmanly things or stuff for women's use, just for the reason that feminine products for hygiene (soap, lotion, shampoo, etc.) are more likely to have the nourishment that men also need. The Duke Cannon Supply Co. produces a soap that has full on masculinity. Duke Cannon's bricks of soap proudly feature its "Accomplishment" scent that is mainly Bergamot and Black Pepper to bring out the feel of drinking a fine scotch.
With their soap being titled as the Big Ass Brick Soap, it is indeed big as it's 10 oz, which is said to be three times the size of most commercial soaps that people normally use. Duke Cannon's bricks of soap each have steel cut grains to provide you a full grip on it while in the shower, especially if you're that type of person who always slip the soap.
These soaps are mainly designed to match the preferences and high standards of hardworking men, especially those who don't want any flowery and feminine scent from shower producers just to feel equally fresh when using it.
Just a fun fact, worth being aware of: the inspiration behind the soap's sleek brick design, with its size and shape, is the rough cut soap with a brick style that was distributed among G.I.'s during the Korean War. And because the Duke Cannon Supply Company gives special attention when it comes to their special commitment among men and women who have a stronger commitment with serving the country, a portion of the company's profit goes to and supports veteran causes.
The soap is also 100% cruelty-free and is never tested on animals, in any way. How great can this be?
If you prefer a strong masculine scent in men's bar soap, then the Duke Cannon "Big Ass Brick of Soap" might just be your kind of the best smelling soap bar.
Mistral Men's Soap Sandalwood Bamboo








This next product is also a natural soap from the Mistral Company. Mistral always, see to it that they only produce and distribute the best natural soap for men and women, together with other hygiene related productsin their line.
Mistral Men's Soap in Sandalwood Bamboo is made of 100% pure vegetable formulation that will nourish your skin. Together with the vegetable formula, the soap also contains organic Shea butter and pumpkin seed oil that's infused with white coffee and green ginseng extracts. You don't have to worry you have sensitive skin as this soap provides protection against skin irritation, inflammation and the likes. The soap also contains Toning Grape Leaf extracts that has anti-irritant and anti-bacterial properties that will help nourish and maintain your skin.
This Mistral soap lathers very well and doesn't leave your skin feeling tight or dry. It also has a scent that lasts longer than most people expected. This men's body soap features a manly scent that's neither overpowering nor flowery smelling. With it being said 250 grams, you can enjoy it for about a month even with everyday use as it's Triple-milled to provide a longer lasting use than most commercial soaps with the same price as this soap.




The sixth product in this list is another organic and natural soap bar coming all the way from the famous Dead Sea located in Israel. I'm talking about the good soap for men, women and teens as this is the Dead Sea Mud Soap Bar. This soap scores high on versatility as not only can this be used on washing your face as a face soap, it can also be used as a body snap, hand snap, or even a shaving soap. How much cooler can this soap bar get?
As what has been mentioned, this Dead Sea Mud Soap Bar is an organic soap, made from the natural nutrients from the Dead Sea itself. It's dark grey (almost black) in color because of the high amount of mud and charcoal in it, to give your skin the nourishing and healthy treatment that it needs.
The Dead Sea mud has a bunch of benefits and a lot more to offer that gives it an edge when competing with most commercial brands, as this is where they usually fall short. Glycerine is one of the most important components that most commercial soap distributors always remove from the soap and then add it on another product; a lotion is a good example. This issue results to adding chemical contents to replace the role that glycerine and other removed nutrients do, which is to create lather and prolong the product's life. With these chemicals, skin issues such as skin dryness, irritation, and inflammation occur and ironically speaking, that's the opposite of what soaps are supposed to do.
The Dead Sea Mud Soap Bar will help you achieve a clean and fresh skin by removing skin impurities, toxins and dirt particles. It has fine grains that exfoliate your skin by removing dead skin cells to allow a fresh and new glow. The soap also comes with moisturizing properties that hydrates your skin enough to avoid dryness, and more importantly, to reduce wrinkles. It also tightens your pores to prevent aging signs to reflect on your skin. And to give you a radiant all-day-long skin, the soap helps you on your blood circulation and skin regeneration. The soap bar is made with Certified Organic Oils for skin nourishment such as Shea butter, extra virgin olive oil, palm oil, and castor bean oil. These things are responsible for the incredible skin effects that this soap brings. You don't have to worry about having sensitive skin as aside from the fact that the soap is organic, it's also applicable on skin problems such as acne, eczema and psoriasis.
Considering the natural properties it has and the amazing benefits that this soap offers. This may also come in line as the best soap bar for men, women, and teens. If there's a possibility that you're not satisfied with the soap, you can just send the product back to them and the company will provide you a full refund on your purchase.
Duke Cannon Men's Bar Soap





The seventh product in this list is once again under the Duke Cannon line of soaps. As what have been told before, Duke Cannon is famous for distributing soaps that give men a product to use that's specifically made for them to stop them from using products for women. Their soap provides the kind of skin treatment which can mostly and normally found in feminine products, minus the flowery scent.
The Duke Cannon Men's Big American Brick of Soap – Naval Triumph is clearly three times the size of most commercial soap, with it being 10 oz; it also lasts longer than competing soap products. The soap is triple milled to provide the highest quality. It also comes with steel cut grains for skin exfoliation and for texture to allow ease of grip. The soap has an overpowering scent of Aquamarine that most likely smells like Navy Triumph. Because of this, it may be the best smelling soap bar for those with full and strong fragrance preferences. The product is 100% cruelty-free as it not tested on animals in any way. A portion of proceeds of Duke Cannon also goes as a benefit for US veterans.
Mistral Men's Soap Cedarwood Marine





This list's eighth product comes again from the Mistral Company. As what have been mentioned in the previous soap under the company, Mistral is famous for their production of men's natural soap. Each of the soap under their line is 100% pure vegetable formulated for maximum skincare treatment. If you have sensitive skin, you don't have to worry about it as the soap contains Shea butter which makes it applicable to all skin types; it also gives protection against skin issues like skin irritation and dryness. Aside from the pure vegetable formula and Shea butter that are present in the soap, there's also pumpkin seed oil in it, that's infused with white coffee and green ginseng extracts.
The soap lathers rather nicely and won't leave residue on your face. It also won't get you a tight or dry feeling after washing. The mistral soap leaves a scent of cedar wood aroma that's not overpowering and too light at the same time. In addition, the fragrance also lasts longer than most competing soaps. The Mistral Men's Soap Cedar Wood Marine is made from 100% natural and organic properties to give your skin the nourishment it needs.
Duke Cannon Men's Bar Soap





The ninth product that made it in the list comes from Duke Cannon for the third time. With its big size, fragrance and great features, the soap will surely by the crowd's favorite. Duke Cannon see to it that they produce the manliest soaps to get on with the high standards of hardworking men. With its 10 oz size, the soap is, indeed, three times the size of regular commercial soaps in the industry. Its size also defines its benefit of giving you a product with longer shelf life, even with everyday use.
The soap has the steel cut grains and is triple milled to provide you a high quality product, texture (for strong and maximum grip on the soap) and skin exfoliation. As everyone may now be aware of, Duke Cannon soaps have an overpowering and manly fragrance. This Duke Cannon Men's Bar soap's scent is Peppermint – Smells like Productivity that will give your skin a hint of menthol to feel cool. This big boy is especially designed to provide men a product that has the same properties (and more!) with feminine soaps and other hygiene related products.
Eo Products Everyone Soap for Men




This tenth and last (but not the least) product comes from the EO Products. Products from the brand have essential oils in it to provide you a natural treatment towards your skin. This soap under their line is in liquid form and is also versatile as it can be used as a shampoo, body wash, and shaving soap. It contains essential oil blends of Cedar, Lavender, and Orange to soothe you and your skin and to give off a woodsy fragrance. The soap also has plant extracts that are blended with EO's signature Organic Herbal Blend of Aloe Vera, Calendula, Chamomile, and White Tea extracts to leave your skin and hair fully nourished. In addition, the soap also comes with lots of Vitamins B5 and E to provide additional skin moisture.
Eo Products Everyone Soap for Men is 100% cruelty-free and is not tested on animals in any way. It's also Paraben free and Polysorbate free to eliminate skin issues, even when applied on sensitive skin.
Soap For Men Buyers Guide
Features to Look for in Soaps
When it comes to personal grooming products, it gets touchy. Some people have sensitive skin, some can't stand certain aromas, so let's break down what you should be looking for in your bar soap and debunk a little bit of misinformation at the same time.
Ingredients - This comes into play more than anything else. If you're buying low-quality ingredients, you're probably wasting money. If you're buying soap with a bunch of fillers, it's not doing its job. The ingredients that go into soap also matter for a few of our other steps up ahead. Look for excellent products that benefit your skin, like coconut oil or beeswax (if you can find it).
Skin Type - If you're like some of us, certain soaps just set off your skin and make you itchy. You should be up-to-date with visits to your dermatologist to make sure everything's on point, and know what to avoid. These are the five main skin types, and odds are, you probably fall into one of them.
Normal - You're lucky —you probably don't have anything to worry about when buying a new bar of soap. You don't have to cop out early due to sensitivity, and you're not going to clog up your pores with the wrong type of soap. Go be all you can be.
Dry - Ever heard the word "ashy" thrown around, or notice that your elbows, knees, and the balls of your feet are always cracked? Yeah. You've got dry skin, buddy. This is when you want to look for products that contain glycerin, which we'll get into in just a moment.
Oily - You wash it away, but in 4-6 hours, your skin already feels oily again. Getting a soap that goes deep and removes below-the-surface oil is your best measure against this, and it'll leave your skin feeling smooth and dry (in a good way).
Combination - You've got a little bit of everything going on, and it's rough for you to find what to purchase, and what to avoid. When this is the case, you'll want to make an appointment with your dermatologist to see what's setting off your skin, and what you can have. This one is a wildcard, and we wish you the best of luck.
Sensitive - For some of us, it feels like we have constant windburn or something. Everything from the weather to your hair being brushed the wrong way can irritate your skin, so you'll need a soap that cradles you instead of one that betrays you.

Production Type - There are three main ways that bar soap gets made, and it makes a huge difference in your final decision. Here's what to look for, and what it means.
Conventional - This soap smells awesome, but it's also filled with fragrances and, most of the time has more detergent in it than actual soap. In most cases, if you have normal skin, you'll be fine to use conventional soap. However, there are a few benefits to the other two types on this list.
Handmade - You'll hear the term "milled" if you go into the market looking for one of these. These soaps are softer to the touch because conventional bar soap is extra hardened to make you feel like you're getting a better value. Handmade soaps often contain minerals and essential oils, making them way better for your skin.
Artisanal - These are basically the vegan version of soap—it's all good for you, it's awesome, but they're hard to find. These are made with butter, oils, food-grade ingredients and organic-only compounds. You can't get better for your skin.
Glycerin - This is ultra important when you're picking a soap, especially for men. This is the ingredient that moisturizes your skin well after the shower is over, and if you're among the hairier variety of dude, you'll notice that your skin dries out or gets extra oily in key regions, especially your forearms. Think of glycerin as a balance to the scale.
Performance - How much do you sweat? Do you work out, do you work for 12 hours a day? Step one is taking a look at your needs, at how often you sweat, and determining how much protection you need during the day.
Sign Up Now
GET THE VERY BEST OF GEARHUNGRY STRAIGHT TO YOUR INBOX