Last updated:
24 Nov 2020
13 Best Survival Gifts in 2021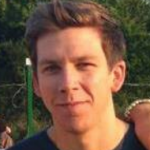 This product guide was written by Jordan Carter
/Whether they're for you or the survivalist in your life, there's a place in everyone's survival arsenal for the exceptional gifts we've scoured the internet for. These helpful gadgets and outdoor items could make or break the longevity of your survival out in the wilderness. Check out our best survival gifts list for fascinating stats and tips on survival, and what the human body is capable of when absolutely pushed to the limits.
The Best Survival Gifts
Key Tips and Statistics to Remember for Survival
Survival is a last man standing affair, and in the end, the smart, well-prepared gentleman will always win. If you're a bit rusty on your survival knowledge, or you simply wish to expand it, we have just the list in store for you. These are the top tips and statistics to remember to keep yourself alive in adverse situations along with the use of your new survival gifts.
According to Alan D. Lieberson, who is a renowned medical doctor, lawyer, and author, the whole three-week rule (when it comes to surviving without food), is greatly influenced by hydration—which we'll get into in a moment. If it comes down to the wire, hunting down fresh water is always president over food. Your body's nutrients and weight, along with a slew of other factors, all come into play.
We know the "three-week rule" when it comes to starvation because of Gandhi.
So when it comes to water, we go back to the three rule. Three minutes with no oxygen, three days with no water, three weeks with no food. However, we have some records here. In total, Tom Sietas set the record for longest held breath in 2012 at 22 minutes and 22 seconds. Terence MacSwiney lasted for 74 days without food in 1920 as part of an Irish political protest. In 1979, an eighteen-year-old Austrian man by the name of Andrea Mihavecs allegedly survived for 18 days with no water, after police left him in a holding cell "by mistake." The human body is insanely amazing, but don't push it.
Shelter in a survival situation isn't a luxury; it's a necessity. Temperatures drop at night, even in the middle of the Sahara desert. Without a dry enclosure to help maintain a uniform temperature, you could die from the cold, or worse—die slowly by getting sick from the elements.
If you can't fully, 100% identify a plant or food source in a survival situation, don't eat it. Remember that you can survive without food, and poisoning your body is always a possibility if you can't fully identify the source.
Always pack your EDC tools. A multitool offers hundreds of different viable solutions to survival-based situations, flashlights allow you to spot potentially dangerous wildlife to stay away from, and pry bars can be used as makeshift climbing equipment. Use your creativity and judgment, and estimate the outcome of situations by applying your tools and EDC equipment to them.
The best!
Gear, gadgets & stuff for men
Straight to your inbox