Best Survival Gifts in 2022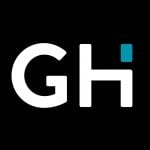 This product guide was written by GearHungry Staff
Last Updated
March 23, 2018
GearHungry Staff
GearHungry Staff posts are a compilation of work by various members of our editorial team. We update old articles regularly to provide you the most current information. You can learn more about our staff
here
.
GearHungry may earn a small commission from affiliate links in this article.
Learn more
/Whether they're for you or the survivalist in your life, there's a place in everyone's survival arsenal for the exceptional gifts we've scoured the internet for. These helpful gadgets and outdoor items could make or break the longevity of your survival out in the wilderness. Check out our best survival gifts list for fascinating stats and tips on survival, and what the human body is capable of when absolutely pushed to the limits.
The Best Survival Gifts
FosPower Emergency Solar Hand Crank Portable Radio
When you're in a real emergency situation, there are a few things that you'll need first – power, radio access, and light. This amazing survival gift provides all three in a compact and robust package. However, that's not the most amazing thing about this tool. The most useful function is the four-way power supply. It can be powered by AAA batteries, the integrated 2000mAh power bank, a solar panel, and a hand crank. That means, whatever situation you find yourself in, you can access power, even if you have to generate it yourself. You can even charge your smartphone up using the USB charger. Practicing good survival means being prepared for the worst – the FosPower Emergency Solar Hand Crank Portable Radio is just the tool for that.
Hiking/survival blankets are the most underrated tool to have with you out on the trail, or in emergency situations and bug-out bags. Water-resistant, puncture-proof and tearproof, they come in handy in multiple situations, and nobody has done it better than Matador. This survival blanket comes ready to impale into the ground with designated ground stake slots, and included rust-proof metal stakes. Survival blankets come a dime a dozen, but Matador is the original pocket-sized survival blanket, designated for lightweight, minimalist travel in the great outdoors.
As epic as it sounds, the Voodoo Hawk is a satin-polished axe head on a GRN handle with immense power and storage capabilities. Stash this 2.75" within the included sheath, slip it into your bag, and you have self-defense, the ability to build a shelter, and a hunting tool all in one. This inexpensive survival axe is powerful enough to ward off attackers in SHTF scenarios, and powerful enough to be used as a pry bar if you're creative enough. Simple and straightforward, this durable axe is your ultimate companion out in the great unknown. A great addition to our best survival gifts guide.
Swiss Safe 5-in-1 Fire Starter with Compass
The best survival tools have more than one use. When space is at a premium (like it is any survival situation) you need to use your space wisely. The Swiss Safe 5-in-1 Fire Starter is a fire-starter, compass, whistle, and paracord. The main feature is the firestarter that can be used over 16,000 times, can start fires in any weather conditions, and is much more reliable than matches and lighters. The compass and 150dB whistle aren't the reason you'd buy this tool, but they will come in handy in lots of survival situations. Plus, you can cut the 450lb paracord to make hundreds of feet of string for fishing, shelter-building, and more.
Gerber Dime Multitool Survival Gift
When don't you need a good multitool? Useful for everyday occurrences and especially in survival situations, multitools are the bread and butter of any established EDC kit. Gerber is one of our all-time favorite brands for EDC items here at Gear Hungry, and with this one, they did it again. Gerber Dime Multitool can be applied to hundreds of survival situations, offering solutions and aid in more ways than you can think. Between the stainless steel build and light carry weight, you're off to a good start.
Ten tools, including spring-loaded pliers and a fine-edged blade, are yours to command. Expandable and able to contour to any situation, yet convenient enough to fold up small and slip into your EDC kit, or coin pocket of your jeans. This must-have item is critical to severe first-aid situations, minimize time spent on tedious tasks on the campsite, and give you the sense of security that you're up for any challenge that nature throws your way. Definitely, one of the best survival gifts you can get for your loved ones.
Open Vault Seeds The Survival Garden Vegetable Seeds
Let's hop into a worst-case scenario situation. You need to replant vegetation in dead soil, attempting to raise some food to sustain yourself. There's 15,000 seeds, all non-GMO and non-hybrid, in this tiny survival garden. Stored in an airtight and moisture-proof container, Open Vault Seeds will withstand anything you throw at them, until you actually open the package.
32 different varieties of seeds live in this pouch, giving you a fair shot at a balanced diet, and with over 15,000 seeds, all boasting a high germination rate and open pollination code, you'll be able to make something out of nothing. This package is resealable and reusable, so you can plant what you need, and ensure that the rest remain safe from harm in the meantime. Our handy guide to the dehydrated camping foods features more great products like this.
MyFak: Everyday First-Aid Kit
Everything you need, for just about every situation  you can imagine. This one-of-a-kind, all-purpose MyFak first-aid kit is designed to be the perfect companion to any good bug-out bag, disaster strategy, or emergency situation by stashing it under the driver's seat of your car. This kit boasts being indestructible, so it won't quit (even if you try to make it).
Used by the FBI, Red Cross, Air Force, and other first responders, these MyFak kits are designed to withstand anything and aid you in the worst situations you could imagine yourself in. The entire thing weighs less than three pounds, and is automatically backed by MyMedic's lifetime guarantee.
From gauze, antibacterial bandages, burn jel, a CPR shield, pain relief, a survival blanket and more, you get dozens and dozens of items necessary to preserve your survival. Click through to the product to get a full list of everything includes, categorized by situation and needs. This also makes a perfect gift for hikers.
The Muncher Multitool Utensil
Slip this into the pocket of your jeans or into your EDC kit, and get ready to pull this out for dozens of occasions. From peeling to car-opening, cutting cables, utilization of the pry bar and more, there's numerous situations where you'll find yourself reaching for The Muncher. Crafted of titanium for durability, equipped with corrosion resistance, all while being twice as powerful as steel—this is what's been missing from your EDC.
Titanlight Refillable Waterproof Lighter
These aren't those tactical cross lightning bolt lighters you've seen everywhere. Titanlight Refillable Waterproof Lighter gives you real flame, while remaining totally usable after the water has passed. Made of ultra lightweight and durable machined aluminum, this ultimate EDC addition is crafted in the homeland, and works for up to five-hundred sparks before you need to switch out the internal flint. You can't have a survival kit without the most basic necessity: a means to produce fire. Be sure to also check out our list of Zippo lighters for more great items like this. 
Whether for fresh water or a drink under the stars, good flasks are the ultimate companion for an indestructible container to keep fresh liquids in. Crafted of rust-proof and BPA-free components, The Stanley Master is a cold-rolled steel flask, easy to clean, dishwasher safe, and fully leakproof. Drop it down the hiking trail or let it roll around in your backpack for twelve hours—it's not going to quit on you. Steel is simple to keep sanitary for clean water storage, and provides a dent-proof build.
Radiate Portable Campfire
If you end up in a worst-case scenario and don't want to leave a trail behind, or you need a quick solution out in the wilderness, Radiate Portable Campfire is just the ticket. Wax-burning and equipped to cook small to medium-sized pans over the flame, you get a versatile and portable device that does exactly what the title suggests. Setup and extinguishing is a breeze, and refilling this unit with wax is as simple as it gets.
Being able to cook on the go is an essential survival skill. It's possible to survive on your foraging skills alone, but it's much easier if you can hunt and cook food. The Ohuhu Camping Stove is the perfect alternative to lugging a large gas camping stove around with you. The best thing about this survival tool is that it doesn't require fuel canisters or alcohol. Instead, you burn twigs, leaves, pinecones, and wood as fuel. This is both better for the environment and for the space in your pack. At just 5.3-inches tall and weighing 12.8 ounces, you won't find a better space-saving cooking option.
Key Tips and Statistics to Remember for Survival
Survival is a last man standing affair, and in the end, the smart, well-prepared gentleman will always win. If you're a bit rusty on your survival knowledge, or you simply wish to expand it, we have just the list in store for you. These are the top tips and statistics to remember to keep yourself alive in adverse situations along with the use of your new survival gifts.
According to Alan D. Lieberson, who is a renowned medical doctor, lawyer, and author, the whole three-week rule (when it comes to surviving without food), is greatly influenced by hydration—which we'll get into in a moment. If it comes down to the wire, hunting down fresh water is always president over food. Your body's nutrients and weight, along with a slew of other factors, all come into play.
We know the "three-week rule" when it comes to starvation because of Gandhi.
So when it comes to water, we go back to the three rule. Three minutes with no oxygen, three days with no water, three weeks with no food. However, we have some records here. In total, Tom Sietas set the record for longest held breath in 2012 at 22 minutes and 22 seconds. Terence MacSwiney lasted for 74 days without food in 1920 as part of an Irish political protest. In 1979, an eighteen-year-old Austrian man by the name of Andrea Mihavecs allegedly survived for 18 days with no water, after police left him in a holding cell "by mistake." The human body is insanely amazing, but don't push it.
Shelter in a survival situation isn't a luxury; it's a necessity. Temperatures drop at night, even in the middle of the Sahara desert. Without a dry enclosure to help maintain a uniform temperature, you could die from the cold, or worse—die slowly by getting sick from the elements.
If you can't fully, 100% identify a plant or food source in a survival situation, don't eat it. Remember that you can survive without food, and poisoning your body is always a possibility if you can't fully identify the source.
Always pack your EDC tools. A multitool offers hundreds of different viable solutions to survival-based situations, flashlights allow you to spot potentially dangerous wildlife to stay away from, and pry bars can be used as makeshift climbing equipment. Use your creativity and judgment, and estimate the outcome of situations by applying your tools and EDC equipment to them.
Sign Up Now
GET THE VERY BEST OF GEARHUNGRY STRAIGHT TO YOUR INBOX