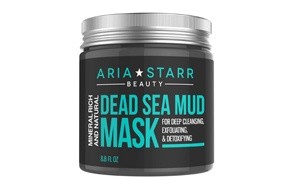 Aria Starr Dead Sea Mud Mask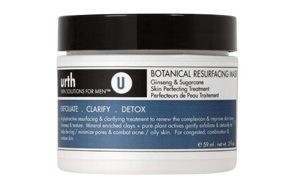 Urth Skin Solutions Resurfacing Mask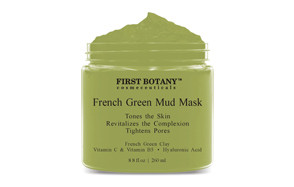 First Botany French Green Mud Mask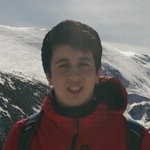 You want sexy, movie star skin that's going to complete your look, and maintain your rugged posterior. Truth be told, first impressions do last a lifetime, and no haircut, beard style or suit are going to hide the fact that you've got a few issues with your face skin. Fortunately, there's nearly a dozen masks on this list, each designed to give you the perfect solution to your problem. Tested, proven and prime to work for you – let's get into it.
The Best Facial Masks For Men
Men's Facial Mask Buying Guide & FAQs
Avoid the naysayers, the masculinity speeches, and the haters - your skin is a symbol of your health. It's never hurt to pay attention to your health. We've displayed how to apply a mask properly, and what skin type category you may fall into.
Q: How to Apply a Face Mask
A: Purchasing a face mask online has a bit of blindness to it. You don't get some in-store demonstration, or an expert to show you how it's done, so we're going to fill that role for you today. Here's a step-by-step set of instructions to this simple process.
Start with washing your face. Use warm water to gently wipe away any dirt or heavy buildup that's occurred throughout the day. Depending on what you work around, you may have a lot of chemicals just resting on your skin and in your pores, waiting to do damage. Cleanse, and get ready to apply your mask.
Depending on which product you've purchased, either unscrew the lid or tear the packaging. This is where you're going to want an applicator that's designed for masks. This is going to help you apply it properly. Using your fingers generally means you're using too much pressure, and you're introducing the oils from your hands into your skin, which isn't good.
Next, it's as simple as applying the right amount of product to a small container. This is going to depend on the instructions that come with your preferred mask product - it's impossible to predict exactly how much, and we don't want to give misinformation. Follow the amount area on the container, and place it into a container. You want to seal-up your main container as quickly as possible to eliminate drying-out your product. The last thing you want is wasted money.
Next, apply it to your entire face - sounds simple, but if you remember this one little rule, you'll put it in the right areas, and avoid irritaiton: half-an-inch. The half-an-inch rule dictates that your mask should be at least half-an-inch away from your brows, eyes, and lips. You're okay to get it as close to the inside of your nostrils as possible. This half-an-inch rule also applies to the hairline, so you don't end up with drying mask flecks in your hair after you've finished. Try your best not to apply it below your chin line, and you'll be right as rain. The key is using a brush so you coat your skin evenly.

Skin Types
Broken down, there are four primary skin types (scientifically there are thousands, but for the sake of time and covering a broad spectrum, we're focusing on the four main categories). Most of us fall into one of these four slots, and if you do, you'll be able to find the perfect face mask that fits your needs.
Normal Skin
Could there be a more generic term? Normal skin is about as simple as it gets - you're not affected by too much. While everyone has a sensitivity to something, this skin type is mostly invulnerable to 99% of additives, dyes and other junk. When it comes to a face mask, you're able to use just about anything.
Dry Skin
Everything dries out your skin, and your skin is already dry to start with. You need to find things that moisturize, and at the same time, you need a face mask that's going to cancel-out dead skin cells, and get your skin back in good standing.
Oily Skin
Four hours after a shower, you're feeling oily - it happens to the best of us. Fortunately, the right face mask can eliminate these problems. Oily skin is an issue that you're still going to have either way, but with due diligence and the right face mask, you can stave-off the negative effects of it.
Combination Skin
Honestly, it's anybody's guess. Sometimes it's oily, sometimes it's dry - you're all over the place. Your face mask can help as an equalizer, turning combination skin into "normal skin."