Best Facial Masks For Men in 2022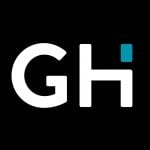 This product guide was written by GearHungry Staff
GearHungry Staff
GearHungry Staff posts are a compilation of work by various members of our editorial team. We update old articles regularly to provide you the most current information. You can learn more about our staff
here
.
GearHungry may earn a small commission from affiliate links in this article.
Learn more
You want sexy, movie star skin that's going to complete your look, and maintain your rugged posterior. Truth be told, first impressions do last a lifetime, and no haircut, beard style or suit are going to hide the fact that you've got a few issues with your face skin. Fortunately, there's nearly a dozen masks on this list, each designed to give you the perfect solution to your problem. Tested, proven and prime to work for you – let's get into it.
The Best Facial Masks For Men
Brickell Men's Purifying Charcoal Face Mask
Organic, all-natural – do these mean something to you? When it comes to home spa treatments and skincare remedies, it's everything. Brickell has been making some of our favorite products for a while now, and didn't miss a beat when it came time to craft a killer charcoal mask. Crafted of some intense all-natural ingredients, Brickell Men's Purifying Charcoal Face Mask detoxifies your skin, while repairing dead or damaged areas, bringing them back to full splendor.
Most Americans have some form of sensitive skin, one way or another. Brickell promises to be the great bridge between your old methods, and the last one you'll ever need. Purify your skin while eliminating blackheads, acne, and rapid dirt and oil buildup with Brickell in your arsenal. This is the preferred face mask for GQ, Men's Health, and Men's Journal reviewers, and comes in 4oz container. For more must-have skincare products, check out our selection of the best blackhead remover vacuums.
Key Features:
4 ounces
Bacteria and oil extraction
Revitalizes skin
Bentonite clay
Aloe vera
Vitamin E
Repairs dead and damaged areas
Specification:
Brand

Brickell Men's Products

Weight

4 ounces
Rugged & Dapper Detox and Acne Face Mask for Men
We love Rugged & Dapper products here on Gear Hungry, and when we heard they had a face mask out that was specifically designed for men, we had to give it a go. Thanks to the tough-on-oil Kaolin clay compound, you'll be able to fight some of the biggest issues facing teenagers and seasoned professionals alike: large pores. Whether you're just entering the circuit, or you've hit that mid-thirty pore-largening issue, you'll be able to benefit from the skin tightening effects of Kaolin clay.
Kaolin Clay Face Mask for Men goes beyond pore restriction – Rugged & Dapper made this mask out organic and natural ingredients. This allows them to go tough as nails on grease, oil and dirt, while gently moisturizing and repairing damaged skin, all without causing you further irritation. Antioxidants, vitamins and minerals are thanks to the heavy presence of sea kelp, spirulina, and aloe vera compounds, giving you a full-on in-home spa treatment, all in a little jar. You get 5.5oz of product; a little goes a long way.
Key Features:
5.5 ounces
Formulated for men
Deeply cleanses pores
Combats excess oil and toxins
Fragrance-free
Suitable for all ages
Non-irritating
Specification:
Brand

RUGGED & DAPPER

Weight

5 ounces
New York Biology Dead Sea Mud Mask
The New York Biology Dead Sea Mud Mask gives you the choice of 5 different formulas to take your pick from including Original, Lavender, Eucalyptus, Lemon, and Tea Tree so you will find something suitable for you and all your skin's needs. Each option comes in a generous 8.8-ounce jar to ensure longevity whether you use it once a once or twice a week.
Suitable for all skin types, it's one of the more versatile and welcoming face masks on offer. The mineral-infused formula gently purifies and cleans clogged pores and is based on an advanced combination of ingredients proven to work time after time.
By delivering effective skin cleansing, you can feel confident every time you step out of the house. It's renewing qualities help you maintain a youthful appearance regardless of how many moons you've sat under, and the exfoliating effects removes excess oils to combat greasy skin while also shedding dead skin cells that deliver the radiance you never knew you needed but now cannot get enough of.
It will also reduce pores to ease congestion from the buildup of harmful agents such as greasy and dirt that can contribute to blackheads and acne. If you're looking for tighter skin, it will also improve your circulation to refine texture.
The soothing sensation may feel a little strange at first, but understand that it's for the best. These masks are safe to use and FDA-approved, so all you need to do is apply and wait for the results to impress you and everyone you meet along the way.
Key Features:
8.8 ounces
5 options
Suitable for all skin types
Mineral infused
Effective skin cleansing
Soothing sensation
Absorbs excess oil, reduces pores
Specification:
Brand

New York Biology

Model

SG_B01NCM25K7_US

Weight

8.8 ounces
Aria Starr Dead Sea Mud Face Mask for Men
You've poked around, you've heard the rumors about dead sea mud masks, but we're here to say that the hype is completely justified. Aria Starr threw together Dead Sea Mud Face Mask, one of the most effective masks we've ever seen, with immediate and long-term results. Detoxifying your skin has never been this simple; just take out the mask based on the recommended amount (listed on packaging), and gently apply – it's that simple. The results, are mind-boggling.
You get 10.6oz of product, with a unique offer from Aria Starr to get additional amounts off of bulk purchases of their products. Eliminate blackheads, detoxify your skin, and properly moisturize across your T-zone. Ditch the blemished and blotchy, uneven look with an even-toned complexion, while avoiding irritation for users with sensitive skin. Spas use it, users love it, and the results are something you can see in a short time.
Key Features:
8.8 fluid ounces
Hydrates and moisturizes skin
Removes blackheads
Removes acne
Long-lasting effects
Stimulates circulation
Provides even skin tone
Specification:
Brand

Aria Starr Beauty

Weight

10.6 ounces
Organic Pure Dead Sea Mud Face Mask for Men by Thena
Not sure whether to go charcoal or dead sea mud? You're not alone (personally, we use both). Thena crafted Organic Pure Dead Sea Mud Face Mask, a beautiful blend of moisturizing properties, thanks to aloe vera and shea butter, along with argan oil, vitamin c and vitamin e, you're left with a moisturized complexion that attacks deep-rooted issues, replenishing necessary vitamins to work beyond the mask's duration. This combination also cuts-out blackheads, while pulling dirt and oil to the top of your skin.
Dead sea mud generally has a thicker feeling to it, so you're able to use a little, and apply it to multiple areas of your face without going through a large amount of the product. Utilizing the ingredients that matter – the all-natural ones – Thena threw this into a simple-use squeeze bottle, with 6.4oz of product.
Key Features:
Contains powerful and enriched minerals from Israel
Moisturizes with shea butter and aloe vera, kills blackheads with dead sea mud
Comes in convenient 6.4oz squeeze bottle
Specification:
Brand

THENA Natural Wellness

Weight

6.4 ounces
Beau Brummell – Kaolin Clay Face Mask for Men
100% organic materials make for an indestructible and excellent product. Beau Brummell specializes in retaining its integrity – fillers just won't do here. Predominantly made up of Kaolin clay and charcoal, this detoxifying formula is designated to absorb your excess oils and dead skin cells, while leaving premium moisturizing products locked into your skin to tighten pores, and retain the health benefits you just imbued.
Kaolin Clay Face Mask is designated to help with the universal problem area – the T-zone. There were plenty of products that didn't make this list, and that's because they all left the T-zone looking uneven, as if the product couldn't penetrate the pores in that area. We're proud to say that Beau Brummell doesn't have such a problem; it's earned our editor's choice (and his wife would agree).
Key Features:
Kaolin clay compound reduces irritation, while providing an excellent cleanse
Specifically formulated to "fix" your T-zone
Top-grade, premium product comes in a 4oz container
Specification:
Brand

Beau Brummell

Weight

6.1 ounces
Urth Skin Solutions Resurfacing Mask
Botanical resurfacing is an entirely different type of face mask. It's not charcoal, it's not Kaolin clay, it's a genre all its own. Urth Skin Solutions Resurfacing Mask will eliminate blackheads, acne, lowers irritation, and the whole nine yards – it's great for that, but it works deeper than anything you've used before. Resurfacing is all about evening out your skin, and giving a healthy complexion all across the board. This works to reduce and fade acne scars and return dry patches back to a healthy glow.
You use this mask for a total of ten minutes, and see immediate results – your T-zone, crevices beside your nose, and dry patching around your eyebrows will all be under wraps. This is an excellent skincare solution for those with extremely sensitive skin, or who are prone to acne on a constant basis. This is perfect for all ages, delivering all-natural and organic botanical solutions regardless of your skin type.
Key Features:
Plant-based resurfacing and clarifying treatment
Useful as concentrated spot treatment for acne
Formulated for men's specific testosterone makeup
Specification:
Brand

Urth Skin Solutions For Men

Model

BRM02

Weight

2.08 ounces
MenScience Androceuticals Cleansing Mask
Last but not least, MenScience delivers a seriously powerful product to handle your basic face mask needs. Use this product to detoxify your skin, lift dirt, and even out your complexion. One reason we truly love Androceuticals Cleansing Mask (it was going to be a top ten, but we just couldn't help ourselves), is because this actually leaves your skin softer to the touch almost immediately. A little life hack is that this also softens short facial hair.
Damaged, dry skin needs to be repaired, and this is just what the doctor ordered. Active antioxidants work long after you've removed the mask, embedding in your pores and fighting the production and build-up of unnecessary oils, and fighting off environmental dirt, smoke, grease, etc. For a strong product that's going to get the job done, trust MenScience – we're glad that we did.
Key Features:
Made of clay and green tea
Absorbs oils, dirt and impurities like a sponge
Leaves your skin visibly smoother, and softer to the touch
Specification:
Brand

MenScience Androceuticals

Model

11071

Weight

4.8 ounces
Men's Facial Mask Buying Guide & FAQs
Avoid the naysayers, the masculinity speeches, and the haters - your skin is a symbol of your health. It's never hurt to pay attention to your health. We've displayed how to apply a mask properly, and what skin type category you may fall into.
Q: How to Apply a Face Mask
A: Purchasing a face mask online has a bit of blindness to it. You don't get some in-store demonstration, or an expert to show you how it's done, so we're going to fill that role for you today. Here's a step-by-step set of instructions to this simple process.
Start with washing your face. Use warm water to gently wipe away any dirt or heavy buildup that's occurred throughout the day. Depending on what you work around, you may have a lot of chemicals just resting on your skin and in your pores, waiting to do damage. Cleanse, and get ready to apply your mask.
Depending on which product you've purchased, either unscrew the lid or tear the packaging. This is where you're going to want an applicator that's designed for masks. This is going to help you apply it properly. Using your fingers generally means you're using too much pressure, and you're introducing the oils from your hands into your skin, which isn't good.
Next, it's as simple as applying the right amount of product to a small container. This is going to depend on the instructions that come with your preferred mask product - it's impossible to predict exactly how much, and we don't want to give misinformation. Follow the amount area on the container, and place it into a container. You want to seal-up your main container as quickly as possible to eliminate drying-out your product. The last thing you want is wasted money.
Next, apply it to your entire face - sounds simple, but if you remember this one little rule, you'll put it in the right areas, and avoid irritaiton: half-an-inch. The half-an-inch rule dictates that your mask should be at least half-an-inch away from your brows, eyes, and lips. You're okay to get it as close to the inside of your nostrils as possible. This half-an-inch rule also applies to the hairline, so you don't end up with drying mask flecks in your hair after you've finished. Try your best not to apply it below your chin line, and you'll be right as rain. The key is using a brush so you coat your skin evenly.
Skin Types
Broken down, there are four primary skin types (scientifically there are thousands, but for the sake of time and covering a broad spectrum, we're focusing on the four main categories). Most of us fall into one of these four slots, and if you do, you'll be able to find the perfect face mask that fits your needs.
Normal Skin
Could there be a more generic term? Normal skin is about as simple as it gets - you're not affected by too much. While everyone has a sensitivity to something, this skin type is mostly invulnerable to 99% of additives, dyes and other junk. When it comes to a face mask, you're able to use just about anything.
Dry Skin
Everything dries out your skin, and your skin is already dry to start with. You need to find things that moisturize, and at the same time, you need a face mask that's going to cancel-out dead skin cells, and get your skin back in good standing.
Oily Skin
Four hours after a shower, you're feeling oily - it happens to the best of us. Fortunately, the right face mask can eliminate these problems. Oily skin is an issue that you're still going to have either way, but with due diligence and the right face mask, you can stave-off the negative effects of it.
Combination Skin
Honestly, it's anybody's guess. Sometimes it's oily, sometimes it's dry - you're all over the place. Your face mask can help as an equalizer, turning combination skin into "normal skin."
Sign Up Now
GET THE VERY BEST OF GEARHUNGRY STRAIGHT TO YOUR INBOX