Gifts For Car Lovers In 2022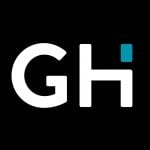 This product guide was written by GearHungry Staff
Last Updated
October 29, 2018
GearHungry Staff
GearHungry Staff posts are a compilation of work by various members of our editorial team. We update old articles regularly to provide you the most current information. You can learn more about our staff
here
.
GearHungry may earn a small commission from affiliate links in this article.
Learn more
If they're spending their Sunday mornings under the hood or at the track, they're wild about cars and everything related. If you know the guy on your gift list is a massive motor head, then he probably already has everything he needs to carry necessary tasks out. That might seem like you have a narrow margin of gifts to grab for him, which is where we come into play. We've found twenty-one of the best gifts for car lovers, each with their own function and purpose. If they have all the gear jargon and know-how down pat and you're not exactly sure where to go for the perfect gift, you're not alone. Twenty stellar options, endless combinations and a surefire way to wow the car lover on your list.
Gifts For Car Lovers
Magnetic Mount, by WizGear

Sometimes the best gifts are the most simplistic ones. WizGear didn't like the standard phone mounts that you see everywhere, so they took it a step further. You get two mounts, one for you and one for a passenger. Clip these onto the car vents (unlike cigarette lighters, car vents won't become obsolete), and use the magnetic clip to attach your phone. Fumbling with a piston-style grip isn't exactly user-friendly, but simply touching your phone to the clip and watching it stay put? Genius. Reduce distracted driving, enable a better set of driving habits, all while still allowing the user to use GPS to navigate the roads.
Key Features:
Two to a package
Phone mounts that clip onto the air vents
Magnets allow for simple, hands-free mounting and dismounting
Swivel function to maneuver your phone (helpful when using GPS)
Specification:
Brand

WizGear

Model

magnetic mount

Weight

3.84 ounces
Armor All Complete Car Care Kit




They love their car, but it might not always look like it. Spending time in the garage on a Sunday and souping up the exterior are two different things entirely. They're working under the hood, but you can remind them to take care of the aesthetics on the outside as well. Using the Armor All kit, they'll be able to restore a luster and shine to previously fogged windows, side view mirrors and headlamps. Utilize the spray foam tire cleaner to clean deep, and retain that dark charcoal color, while putting the shine and car wax to good use. From the top to the bottom, this helps them care for absolutely everything, and keeps it looking like the day it was driven off the dealer's lot.
Key Features:
Includes a 10 oz container of protectant to fight headlight fading
Contains ultra shine wash and wax
25 ct wipe package designed for use on glass
Tire restoration foaming spray
Specification:
Brand

Armor All

Model

78452

Weight

4.84 pounds
Chemical Guys Complete Detailing Kit




It's Sunday. It's time to ride, but nobody wants to dramatically raise the garage doors and spiral off into the sunset when their car isn't looking its best. The Chemical Guys offer a compact solution to buffer and polish every little aspect of your car lover's ride, and restore some glory in that faded hull. This kit includes everything necessary, including two bottles of high-end polish for a superior shine, and an electric polisher complete with Hex-Logic foam pads. That all boils down to a superior shine, buffered out dings and scrapes, and some serious value that rivals the glossy glare of a new showroom floor model.
Key Features:
13-item kit
Contains a TORQX dual action electric polisher
Includes Hex-Logic foam pads for a thorough polish
Comes with two bottles of high-end polish
Specification:
Brand

Chemical Guys

Model

BUF_209X

Weight

9.61 pounds

They love their ride, they live for those drives that take just a little too long. They get to hear the engine roar, and enjoy the clean interior. Well, that is until a long trip turns into an empty stomach, bad choices are made, and French fries end up between the seats. Time to detail it again. The Drop Stop aims to prevent loose items from falling between the seats. You get two to a pack, each sliding over the buckle closure of your seat belt, and creating the perfect drop-proof barrier. Fries and loose change will stay on top, so the car can stay clean and sanitary. Each Drop Stop is simple to clean, and your purchase also comes with a credit card LED light.
Key Features:
Fits comfortably over your seat belt buckle
Includes a credit card LED light
Two to a pack; prevents crumbs and lost items slipping between the seats
Specification:
Brand

Drop Stop

Model

R2ds

Weight

12.8 ounces
Drive Auto Products Car Garbage Can

In the spirit of keeping the interior clean, Drive Auto comes to the rescue with this convenient garbage collector designed to be used in your car. Anyone could put a small plastic basket in their car to collect trash, which is why Drive Auto went above and beyond. You get a buckle strap made of plastic and nylon to hoist this over the headrest on your driver's seat, letting passengers in the back place their trash in a proper receptacle. Every inch of this is waterproof, so tossing out a drink that still had a sip left won't leak or ruin the container. As a bonus for grabbing this innovative accessory, you'll also get twenty liners designed to fit the exact dimensions of the basket. No oversized bags, no mess.
Key Features:
Waterproof two-gallon capacity bucket
Includes twenty liners to keep the basket clean
Strap allows you to hang it over the back of the driver seat for passengers to use
Specification:
Brand

Drive Auto Products

Model

712324502381_BL_USA

Weight

11 ounces
CarGuys Hybrid Wax and Sealant

If you know that they're always washing, waxing or polishing the outside of their car, it's time to save them some minutes on the clock, and provide a superior product. CarGuys crafted one of the best solutions we've seen, a one-part system that performs two tasks: waxing and sealing. The wax leaves a mirror-like shine to the paint, no matter what color, and creates that perfectly slick look they've always trying to achieve. On top of that, the sealant side of this solution offers advanced UV protection to prevent damage to windows (especially if they've been professionally tinted), as well as offer rain resistance to maintain that new shine for weeks after use. Waxing is important; it prevents future scrapes and retains that showroom floor luster.
Key Features:
Leaves a fantastic shine and prevents future scratches
18 ounces of product
Works with any color paint
Provides a layer of UV protection and rain resistance
Includes a waxing cloth for easy use
Specification:
Brand

CarGuys

Model

FBA_HW-18OZ-KIT

Weight

4.8 ounces

The exterior should match the interior: clean and beautiful. HOTOR extends our theme of maintaining the inside of your car with this corded vacuum that's specifically designed to reach in those difficult areas between and under the seats. You get a carrying bag, which includes an extra filter, a narrowing head for those really tricky spots, and an extension on the hose to focus suction and get the creases in those seats. One of the best parts about this is the extremely quiet operation, coupled with the fact that it's run off a cigarette lighter car adapter. Even if they were cleaning the inside of a limousine, there's going to be more than enough reach. If you're looking on the lower end of your budget and can't shell out a ton of cash, you're going to be pleasantly shocked at the low price tag.
Key Features:
Sixteen-foot power cable for superior reach
Includes an extra filter and narrow-point nozzle
Quiet operation, perfect for cleaning the car after a long commute
Hose extension for those tough-to-reach places
Specification:
Brand

HOTOR

Model

VAC-109

Weight

2.5 pounds
CarLock Real-Time Car Tracker and Alert System




Man, tech has come a long way. CarLock is the ultimate car gadget that enhances every single car, new or old. Drop the CarLock into the proper spot in your car, connect via an app (works with Android or iOS devices), and you've basically added some super steroids to your car. You'll not only get notifications if the engine turns on, if the car is physically moved (like if it's being towed), but you'll also get a mechanic's diagnostic report to notify you of problems with your car's working parts. CarLock runs on AT&T for advanced GPS functions, so you can track your trips. CarLock offers more than just data on your phone; it's peace of mind.
Key Features:
Works with iOS and Android devices
Notifies you of all vehicle activity: engine use, physical movement, and more
Includes an affordable plan to use AT&T to GPS track your vehicle
Virtual mechanic feature to notify you of your car's overall health
Specification:
Brand

CarLock

Model

OBD100

Weight

3.84 ounces
FIXD OBD Car Health Monitor

This one's simple, because anyone who owns a car can benefit from hard data that shows how their car is doing. FIXD is the inexpensive option for a full virtual mechanic that gives accurate vehicle diagnostics. The biggest draw is the magic behind its technology: it doesn't just tell you that the check engine light is on, but tells you why it's on. Get maintenance reminders, connect directly to your iPhone or Android device, and plug in to get accurate vehicle diagnostic data on any car model that's 1996 or newer.
Key Features:
Tells you why your check engine light is on
Works with vehicles from 1996 to current
iOS and Android compatible
Maintenance reminders
Specification:
Brand

FIXD

Weight

2.08 ounces
Resqme Keychain Car Escape Tool

You can get this inexpensive gift as an add-on to something else you get for your car lover. This little marvel is the ultimate survival gear for unfortunate situation behind the wheel. The sharpened edge allows the user to shatter glass, whether it's the passenger window or the windshield, and comes with a concealed razor and grip that helps you slice through seatbelts in a hurry. Certified by TUV and used in situations for over ten years, Resqme is an award-winning, affordable gadget that hangs on your keychain. If you're a fan of the phrase "Better safe than sorry," this is the epitome of its meaning.
Key Features:
Sharpened edge to shatter window
Tucked-away razor blade to cut seat belt
TUV-certified and tested
Low-cost keychain accessory that has been saving lives for over a decade
Specification:
Brand

RESQME

Model

01.100.02

Weight

0.64 ounces
Lifeline Roadside Emergency Kit

This doesn't just follow the same protocol of the kit you have in your trunk right now: you might even want to get one of these for yourself. This kit comes backed by AAA, put out by Lifeline, and contains everything you would need for an emergency situation. You get a bright flashlight to flag down other cars and see what you're doing under the hood, jumper cables, first-aid supplies, and more. Whether it's a crash, you've landed off-road, or you're simply short on supplies to handle the task under the hood for yourself, Lifeline's kit is your go-to. Duct tape, shop cloth, zip ties, everything you need, all in one place.
Key Features:
76-piece kit for multiple situations
First-aid supplies, jumper cables and flashlight included
Automotive and tire inflation necessities included
Backed by AAA
Specification:
Brand

Lifeline

Model

4388AAA

Weight

3 pounds
Meguiar's X2000 Water Magnet








Cleaning, waxing, or even just cleaning up a coffee spill on the passenger seat: Meguiar's there to help. The X2000 towel comes with absorption technology to pull up twice as much moisture as a Terry towel, (the leading automotive towel), thanks to the waffle design and large size. Nearly two by two-and-a-half feet in size, this reusable, machine washable towel comes to the rescue when you least expect it. This accessory works well as an add-on with an additional purchase.
Key Features:
Absorbs more than the leading microfiber rag
22" x 30" size w/ a waffle weave design
Machine washable for multiple uses
Specification:
Brand

Meguiar's

Model

X2000

Weight

5.6 ounces
Scosche MagicMount Magnetic Phone Holder

In the theme of making it easier and safer to drive, Scosche has found a unique way to cancel out distracted driving. This magnetic mount uses four magnets, crafted of REE materials, to safely grasp onto your smart phone's metal without causing damage or interfering with the ion charge in your lithium battery. Durable and long-lasting, this magnet doesn't falter when it dips into the negatives on the thermostat, nor when the heat inside your car peaks over 110F from magnified sunlight. Simply touch your phone to the mount, watch the sturdy magnet hold onto it while it's charging or when you go down a bumpy road, and have some peace of mind while driving.
Key Features:
Four-part magnetic grip is safe for smartphones
REE magnetic system ensures your phone won't slip or fall on the floor
Temperature resistant; won't falter on usability in harsh cold or extreme heat
Simple 360 swivel operation for multiple viewing angles
Specification:
Brand

Scosche

Model

MAGDMB

Weight

0.8 ounces
Crescent Mechanic Tool Set



Lifetime warranties are something to get excited about, and Apex Tool Group is so positive that their 170-piece set will hold up against the test of time, that they back it forever. Containing screwdrivers, torque wrenches, pliers and socket wrenches, this kit offers numerous sizes and configurations for the car lover on your list to enjoy. Everything is kept tidy and convenient in this three-panel plastic carrying case, resistant to the weight of the tools and equipped with a sturdy carrying handle. This mechanic's set not only sits as an attractive price, but gives the car lover on your list a much simpler time when trying to find precise tools. No more digging around in a tool bag and hoping you find the right one: it's time to simplify their life.
Key Features:
170-piece kit
Sturdy plastic storage case doesn't buckle under weight
Contains screwdrivers, pliers, wrenches and more
Lifetime warranty on the entire kit
Specification:
Brand

Apex Tool Group

Model

CTK170CMP2

Weight

0.16 ounces
Chemical Guys Snow Foam Cleanser




We all want to see our car in the best condition, and that usually means at least washing it once a week. The process of washing it? Not nearly as enticing as the final result. This Chemical Guys foam cannon cuts the time spent washing your car in half, by producing a thick layer of suds over your vehicle as if you were using a commercial-grade sprayer to paint your walls with. Fill the included one-gallon bottle with your preferred cleaning solution, attach it to the nozzle, and use the air-fed pressurized mechanism to coat your car in suds, ensuring that every nook and cranny gets proper attention. This also works with wax and sealant solutions, and works delicately enough not to cause pressure-related damage to the surface of your car.
Key Features:
Reduces average car wash time by 50%
Brass construction holds up over time
Includes a one-gallon bottle for storing cleaning solution
Safe to use with wax and sealant solutions
Specification:
Brand

Chemical Guys

Model

EQP_312

Weight

11.2 pounds


JBL makes some of the best portable Bluetooth speakers on the market, and they've dragged that expertise over into the automotive field. These speaker covers take out the cost of buying expensive subwoofers and taking the time to install them. This simple system just replaces the covers over your speaker on the driver's and passenger door, enhancing audio and allowing you to do something fantastic: direct where the high frequencies go. Good quality audio is wasted when the sound is being directed towards your knees and feet: use the dial to direct sound so you can hear it clearly. Lastly, installation couldn't be easier: it's a simple three-step process, which uses the included adapter ring to fit any car that has 6.5" speaker covers.
Key Features:
Enhances car audio without expensive equipment or timely installations
Includes an adapter ring to ensure a proper fit for any car
Frequency-adjusting dial lets you direct sound for crisp audio
Two 6.5" speaker covers per purchase
Specification:
Brand

JBL

Model

GTO609C

Weight

6.17 pounds
Kenwood Compact Enclosed Subwoofer

While we're on the theme of audio, there's something else you can do to enhance how they listen to their tunes or Sirius XM radio. This Kenwood Compact subwoofer comes in a high-durability aluminum case, and takes little to no time to install. Unlike larger, more expensive subwoofer systems, you don't need to connect this directly to the car battery. Any 12V yellow wire will do, which cuts down on how invasive this is and removes the chances of something going wrong during the install. A durable, fast way to enhance the bass without having to dedicate half of the trunk space to an enormous system. How's that for thoughtful?
Key Features:
Durable aluminum housing for maximum durability
Connects to any yellow 12V wire; no need to direct connect to car battery
Uses a maximum of 150 watts of power
Enhances bass with a quick installation process
Specification:
Brand

Kenwood

Model

21549898

Weight

6.17 pounds
Check Off That Motorhead on Your List
You know they're crazy about cars, so now, it's time to get them crazy about something else. Use your knowledge of the gear head on your list to find the perfect gift from our detailed list above, and check off.
Sign Up Now
GET THE VERY BEST OF GEARHUNGRY STRAIGHT TO YOUR INBOX