Let The Scent Do The Talking: Best Men's Colognes In 2022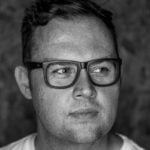 This product guide was written by Chris Worden
Last Updated
February 11, 2022
Chris Worden
Born and raised in Idaho, Chris's sensibilities are a small town, while his life experiences are anything but. He's had the chance to travel the globe with a camera in hand documenting action sports and cultural movements for over 15 years. His love of motorcycles, photography, adventure, and the outdoors has lent itself to a career telling stories and he wouldn't trade that for anything. Chris now resides in a small ski town in central Idaho and when he's not grinding away at his day job, he's feverishly penning articles at night about the products and playgrounds he loves.
GearHungry may earn a small commission from affiliate links in this article.
Learn more
Clothes may make the man but the fragrance you wear can be just as important as it can say a lot about you. After all, you can look great from afar but a lasting impression goes so much further than what the eye can see, and a clean, subtle but lasting scent may very well be that final finishing touch.
Smelling good involves a dedicated grooming and hygiene routine and not only will it make you pleasant to be around, but it can also work wonders for your confidence. We all know the ladies love their perfume but there's no doubt that men can also benefit from a great cologne. Fortunately, many of the fashion houses of the world have joined forces with the world of perfumers to create some magnificent colognes for men and while there are literally thousands and more to choose from, we've put together a selection of the ones we believe are a cut above the rest. Here, the best men's colognes plus advice on how to pick the right one for your body chemistry.
The Best Men's Cologne
Why Trust Us
We believe that every person has their own special scent and if you want to find the fragrance that complements your own odor, you have to both do some research and test out a few products - which is exactly what we did here. To give you the best men's colognes, we dived into the world of fragrances, top notes, middle notes, base notes, spices and aromas. Oh, and we also tested quite a few perfumes and colognes over the years so we know which ones smell great and are long-lasting, and which ones are best left behind.
Who This Is For
We put this guide together specifically for those who love a great cologne but are perhaps not sure of which one they are suited to. The best colognes for men are almost as individual as the person wearing them. If you're shopping for a new signature scent or the perfect gift for someone special, this guide is for you.
How We Picked
Choosing the best colognes for men to put this guide together was not an easy task. The market is literally flooded with hundreds of well-known colognes and we can only guess how many lesser-known ones are out there. We chose colognes for their quality ingredients and scents that are irresistibly manly (we hope) without being too strong. Every man will have a preference so we've tried to include the full spectrum of scents such as woody, earthy, citrusy, floral, etc.
How We Tested
The only way to test how a cologne smells on your skin is to wear it - and preferably for long periods of time. This is exactly what our testers did with some of the colognes featured in this guide. Our team members wore their colognes to work, on the nights out, while chilling at home, and some even wore it to the gym.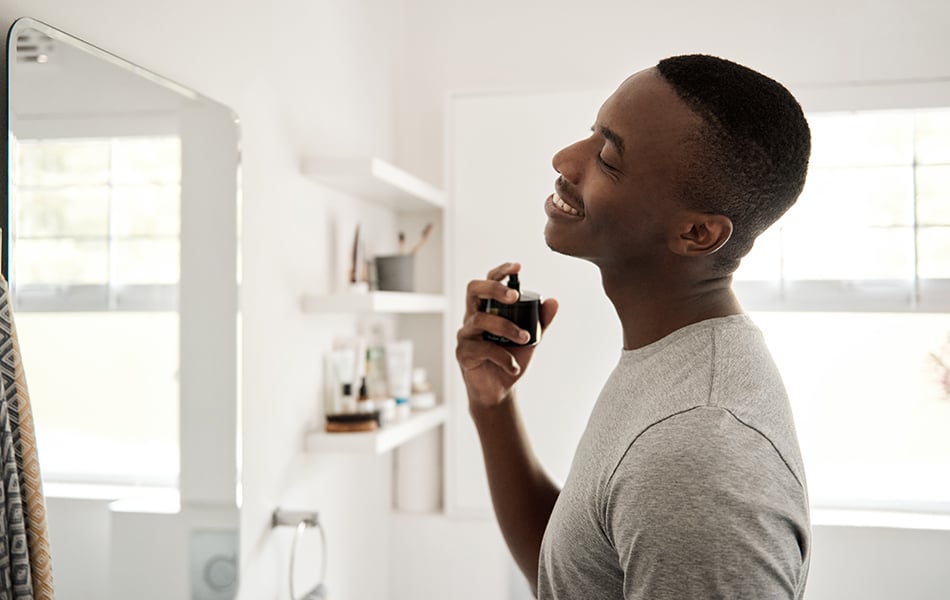 Features To Look For In Men's Colognes
Scent strength - Our testers tried several colognes (not on the same day, for obvious reasons) to see how long the fragrance would last. In general, the scent strength depends on the fragrance notes in the cologne. We found that some of the more citrusy or floral scents don't seem to last long. However, we should note even this type of cologne is still very detectable once you approach the person wearing it. The colognes with woody, spicy or herbaceous notes that have a deeper fragrance, on the other hand, tend to be more noticeable even after several hours. Some of our testers mentioned that they could still smell these types of colognes on their clothing the next day.
Occasion - Choosing the right cologne for every occasion may sound easy, but it's not. Just because you may have a bottle of Jo Malone Wood Sage and Sea Salt Cologne on hand, doesn't mean you should spray it on everywhere you go. This one, for example, is fresh and fragrant like a nice summer breeze blowing through fresh linens, which is great for the seaside resort but might not be the best choice for an evening at a gala event.
As a general rule of thumb:
Citrus scents such as Italian lemon zest or bitter orange are great for work as they are uplifting without being overpowering.
Woody and aromatic fragrances including things like clary sage or sandalwood are ideal for work when you are planning on a business lunch or after-work functions.
Lighter scents are advised for use when you want to leave a good first impression. These are lingering scents that are clean and subtle.
Stronger aromatic scents are perfect for date night and formal occasions when the last thing you want to do is blend into the crowd.
Budget - The good news is that the best colognes for men don't have to cost an arm and a leg. While you do need to spend some money if you want a quality cologne, there are dozens of choices at mid-range prices. These are probably more suitable for everyday wear but if you can, splurge on a higher-end cologne and keep it for special occasions.
Brand - There is an abundance of brands you can choose from when shopping for a men's cologne, and because of this, you may think that the brand is not important. On the contrary. The highest quality scents are made from exotic and expensive essential oils that you will rarely find in generic brands of cologne. Brands such as Dolce and Gabbana, Versace, Polo, Yves Saint Laurent, Christian Dior, Calvin Klein, etc., are known for their exemplary quality clothing using only the finest materials. So, if you can, go for a well-known, reputable brand.
Personality - The key notes in a cologne should fit your personality and this should also include your occupation. If you have a fun and lively personality, your key notes may include fresh scents like green apple or orange blossom. If you have a debonair air about you, then you may want to look at colognes with exotic spices, woody and herbaceous notes. Try a few different ones to discover which ones you feel are best suited to your personality.
The Most Common Notes In a Cologne
Top notes - Top notes are usually the first hint of scent you experience and are the shortest lasting. They usually only last for the first 5 to 15 minutes and generally consist of citrus or zesty herbs. They are typically fresh, assertive but do evaporate quickly.
Heart (or middle) notes - These include spices, floral, and fruit scents but are usually mellow, well balanced, and subtle. You will generally get a whiff of these notes about 20 minutes after applying the perfume and usually once the top notes have evaporated. The middle notes linger for about an hour.
Base notes - This is where your cologne packs its punch. The base notes enter the stage after about an hour or so and once the middle notes have lost their effectiveness. Base notes feature deep, rich scents such as the woody notes and exotic deep spices and these are the ones that remain prominent for 6 hours or more.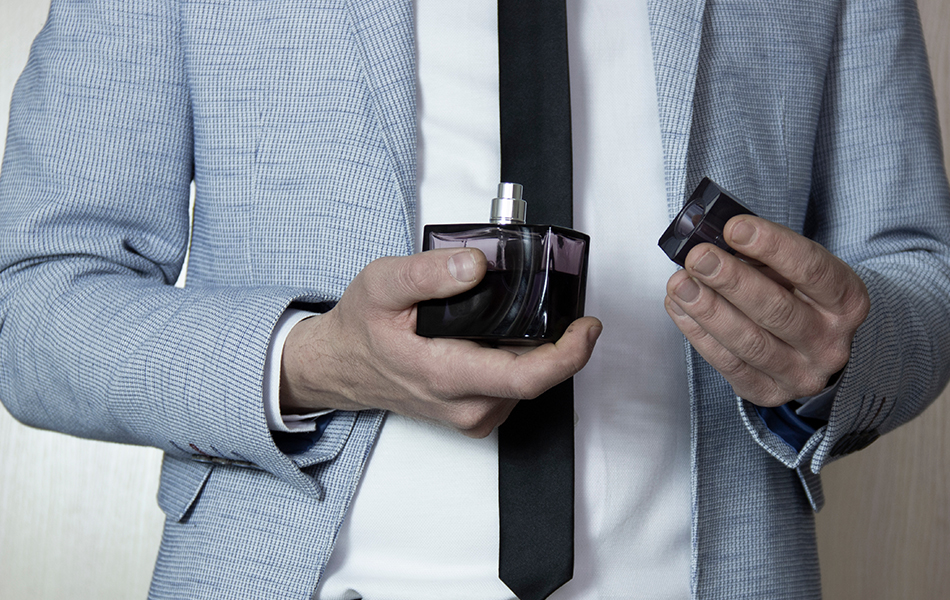 Men's Cologne FAQ
Q: How do you apply cologne to maximum effect?
A: Pulse points are the perfect places to apply your cologne. These points are around your neck as well as your wrists and inner elbow. Of course, a light spray on your clothing is also needed to keep the scent lingering for as long as possible.
Q: Aftershave vs. cologne - which is better?
A: Aftershave can be used as an alternative to cologne. However, in most cases, the fragrance won't last. Colognes have been created to linger for several hours. You can use either but you might want to keep the aftershave on the shelf if you're getting ready for a hot date.
Q: How do you prevent the fragrance from going bad?
A: Like many products, your fragrance may lose its potency and if you don't store it properly, it can actually go bad, especially if low-quality ingredients are used in production. Most of the time you will lose the top and possibly the middle notes with only the robust, deep base notes being noticed.
The best way to prevent your fragrance from going bad is to store it correctly and preferably not in the bathroom. Only open your fragrance when you want to use it and when you put it away, keep your cologne in a cool, dark and dry space such as in a drawer or a cabinet. If you can keep it in the original box, even better.
Q: Does cologne go on skin or clothes?
A: Cologne should really be sprayed on the pulse points of your skin - the neck, wrists, and inside of the elbow. When sprayed on those points, the key notes can interact with your body's natural oils and pheromones and create an irresistible aura around you. Of course, a spritz on your clothing won't hurt. Just don't overdo it.
Q: How long does a bottle of cologne last?
A: The average 3.4 fluid ounce (100 ml) bottle has an average of about 1500 spritzes. Most colognes will maintain their fragrant integrity for at least a year and some with stronger fragrance notes may last even longer. How long the bottle actually lasts depends on how often you use it and how liberally you spray it on.
Q: Does cologne cover body odor?
A: The short answer is no. However, if your body odor is mild, you may be able to get away with using cologne as a cover-up. However, if you have a strong body odor, trying to hide it with cologne can actually make it worse. Use a good body wash when you shower every day, as well as a top-quality deodorant before you put on your cologne and you'll never be embarrassed by an offending odor emanating from your body.
Q: How should I store my cologne?
A: To keep your colognes and perfumes fresh for as long as possible, keep them in cool, dark and dry places. If you have a very expensive or dear-to-heart fragrance that you want to get the absolute best shelf-life out of, consider keeping it in the fridge.
Sources:
Notes - Fragrantica
Sign Up Now
GET THE VERY BEST OF GEARHUNGRY STRAIGHT TO YOUR INBOX