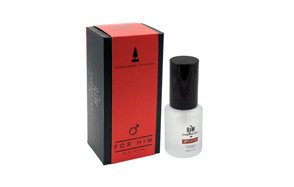 RawChemistry Pheromones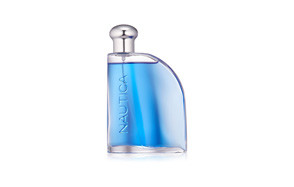 Nautica Blue Eau de Toilette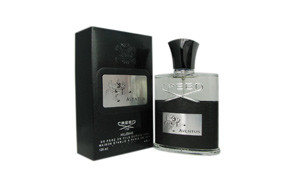 Creed Aventus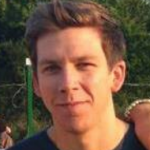 As what most people say, the fragrance we wear is like a small representation of who we are, and it's true. Smelling good boosts the confidence of its wearer and makes them feel good about their selves, reflecting on what people may think about them. Not only do women only have the need to leave a great impression with a great fragrance, as men, especially, need it as well.
Thankfully, fashion houses don't get tired of trying out and matching new ingredients to produce fragrances that suit everyone according to their preferences. However, because there's a gazillion range of perfume available across the industry today, it's pretty hard to choose. To help you, here's a list of 14 best men's colognes (perfumes) for you to check out and discover new treasures to try out:
The Best Men's Cologne
Men's Cologne Buyers Guide
Factors To Consider When Choosing Cologne

With all the different types of colognes and perfumes for men that are widely available in the markets today, it's almost impossible to choose what will suit you the best. To help you with choosing, here's a list of factors you should be checking on before placing any order regarding perfumes:
Scent – To be able to distinguish the right cologne for you, you should be firstly aware of the different types of scent or the families of fragrances. This may traditionally consist of floral, amber and woody. Floral scents obviously smell mostly of flowers while an exotic yet sweet smell is expected on amber scents. Lastly, woody scents smell of cedar and sandalwood accents.
Budget – Because colognes and perfumes aren't manufactured by only one company and that each kind of it isn't made of the same ingredients, there's a wide range of prices for different brands. There are the low-end, mid-range, and the luxurious ones. Choose the one that fits right in your budget while giving you the fragrance that truly matches your preferences and style.
Brand – There are certain brands that specialize in giving this kind of scent while others provide a long lasting feature for their perfumes to stand out from the sea of companies offering the same features. A lot of different cologne brands are around however, you may observe that each brand is known for something or has a trademark. That's the thing that you should pay your attention to.
Personality – Symbolically speaking, the cologne or perfume you wear is like a representation of who you are, and that's the reason why it's very necessary that you choose a fragrance that suits you and most importantly, your personality. There's the right scent for everyone and their lifestyles. Take these as an example: sporty men most likely go for aquatic and citrusy scents while romantic ones usually pick the ones with a floral scent.
Men's Cologne FAQ
Q: Why Do Men Wear Cologne And Other Prefer To Wear Aftershave?
A: While these cologne and aftershave have different purposes, men tend to use both for the sole purpose of smelling good. To answer the question, other men actually prefer wearing aftershave as fragrance rather than cologne because of the benefits that it offers which can't probably found in most colognes. Aside from leaving a soothing effect on your skin, aftershaves can help you avoid acne by maintaining your skin pores clear and bacteria free. One more thing to add, wearing aftershave is said to help a man feel more confident.
Q: What's The Difference Between A Splash And A Spray?
A: Splashing and spraying is basically the same thing; however, generally speaking, it differs on how you apply perfume. Making the choice between splashing and spraying your cologne is entirely according to your preferences. As additional information, perfumes that come in spray bottles are easier to apply.
Q: How Do I Keep My Fragrance From Going Bad?
A: Fragrances may be prone to going bad, especially during extremely hot weather conditions and hot seasons. There's a lot of ways to prevent this from happening; one of these is proper storage. Although there's the oldie but goodie way of storing it in the refrigerator (which, as weird as it may sound, actually works), it's still important that you keep some points in mind. Here's a short list of things you need to remember to prevent your perfume from going bad:
Keep your perfume bottles away from direct sunlight and avoid exposing them to heat.
Store the perfume at a place with consistent temperature; as long as possible, you should keep it away from humidity.
Refrain from excessively opening and closing the perfume bottle.
Avoid storing perfume bottles, especially the fragile ones, on high shelves to protect it from breaking.

Conclusion
The article discussed men's fragrances, the products you may choose from, and gave you answers on potential and most commonly asked questions. Hopefully, this gave you a nice overview regarding men's perfume.