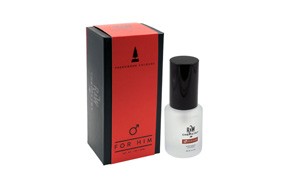 RawChemistry Pheromones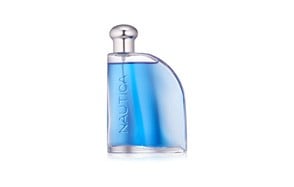 Nautica Blue Eau de Toilette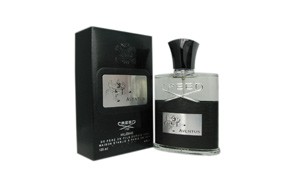 Creed Aventus
As what most people say, the fragrance we wear is like a small representation of who we are, and it's true. Smelling good boosts the confidence of its wearer and makes them feel good about their selves, reflecting on what people may think about them. Not only do women only have the need to leave a great impression with a great fragrance, as men, especially, need it as well.
Thankfully, fashion houses don't get tired of trying out and matching new ingredients to produce fragrances that suit everyone according to their preferences. However, because there's a gazillion range of perfume available across the industry today, it's pretty hard to choose. To help you, here's a list of 14 best men's colognes (perfumes) for you to check out and discover new treasures to try out:
The Best Men's Colognes in 2018
See More Reviews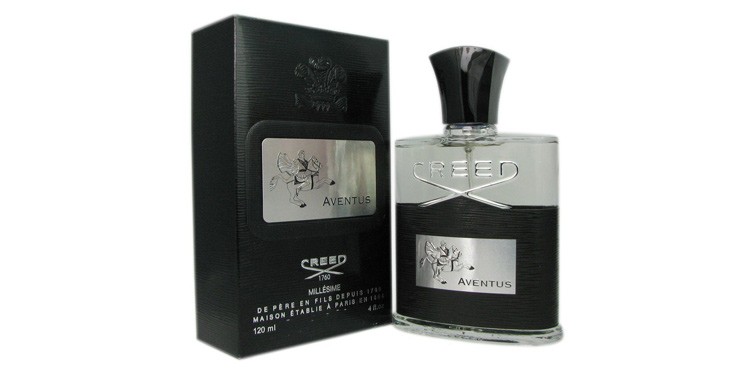 Creed is a perfume house based in Paris, France. It's famous for creating fragrances for celebrities and well-known political figures. Creed sees to it that it focuses on its perfumes' notes, especially the base notes as the company wants the perfume wearer to take his or her time to fully understand and appreciate the perfume itself.
One of their popular creations in the industry is the Aventus; this men's fragrance was created by Olivier Creed, taking the French military and political leader, Napoleon Bonaparte as the inspiration behind it. The scent of this perfume mainly focuses on the smell of citrus and animalic notes. Its top notes consist of bergamot, blackcurrant, apple, and pineapple. The heart notes, on the other hand, include juniper berries, birch, patchouli, and jasmine. Lastly, the base notes consist of oakmoss, ambergris, and vanilla.
Creed Aventus for Men launched in 2010 and has been famous for its unique scent since then.
Specification:
Brand

Creed

Model

4901

Weight

4 ounces
2. RawChemistry Pheromones
See More Reviews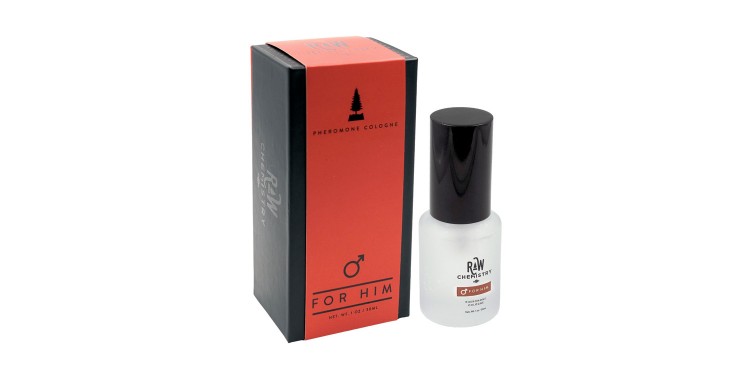 Known as the most effective and best human Pheromones cologne on Amazon, this fragrance instantly comes in line as the top men's cologne. It uses a powerful formula that, proven in the Oregon based laboratory of RawChemistry Labs, that as a scent of temptation and is said to be blended with a component that targets a woman's attraction and sexual receptors. How much cooler can it possibly get?
The cologne's formula includes 50 mg of Androstadienone, Androstenol, Androstenone, and Androsterone. Aside from being specifically designed to be a women attraction towards men, the perfume is also created such that it will last as long as 24 hours after being applied. This characteristic makes it a fan favorite as this is where other perfume companies fall short.
If you have sensitive skin, you won't have to worry about wearing this cologne as it has silk based moisturizing effects to help you out. It also provides additional protection on your skin as pheromone products from this brand utilize a certain blend of natural oils and human grade pheromones. This way, the perfume avoids your skin from getting irritated while its fragrance stays long on your skin.
All of RawChemistry Labs' products are 100% cruelty-free and are not tested on animals. The company offers a refund or replacement if ever you feel unsatisfied with their products; no questions are asked. That's how confident they are when it comes to providing you with their products and services.
Specification:
Brand

RawChemistry

Model

RC-PS-0001

Weight

2.08 ounces
3. Chanel Allure Homme Sport
See More Reviews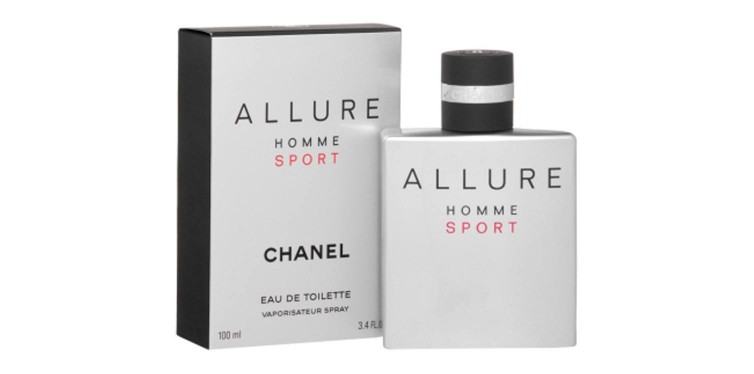 The third product in this list comes from one of the most famous luxury brands in the industry. From apparel to fragrances, Chanel sure does see to it that the company keeps on its track even when it's in the middle of hundreds of competitors that are always looking to top it off.
One of their greatest contributions in the fragrances industry is this men's eau de toilette Chanel Allure Homme Sport. With a much fresher and sharper fragrance, the perfume uses notes of water and aldenydes. Its base notes consist of sensual white musk, tonka beans and amber. A woodsy and spicy accent can be observed as its fragrance, making it light and translucent with the help of the luminous vetiver.
Designed in 2004 by Chanel's Jacques Paige, the perfume is continuously satisfying men with its fragrance, up until today.
4. Paco Rabanne 1 Million
See More Reviews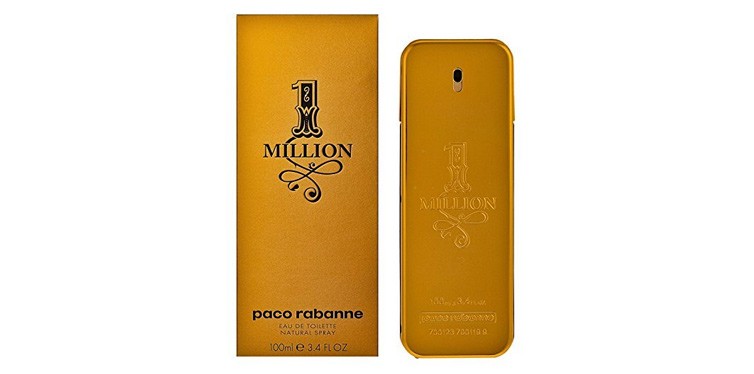 Paco Rabanne, named after its founder, is in line with the most luxurious brands in various aspects of the industry. The brand tackles fashion and beauty for men and women. Because of its flamboyant designs and bizarre materials, Paco Rabanne has become widely popular among consumers, including celebrities and other public figures.
The brand's beauty products include perfumes, in collaboration with a fragrance company, Puig. Even with the controversy between Brazil, the perfumes under Paco Rabanne, together with Puig, are still in the line of the top high-end fragrances in the market. A part of their line of men's eau de toilette is the 1 Million cologne.
Released in 2008, the fragrance became famous because of its scent, featuring a spicy and woodsy scent. Its notes include leather, patchouli, mint, grapefruit, amber, and cinnamon, with a hint of citrus and floral. The perfume comes in a spray bottle for easier application on normal usage.
Specification:
Brand

Paco Rabanne

Model

162533

Weight

3.36 ounces
5. Boss No. 6 by Hugo Boss
See More Reviews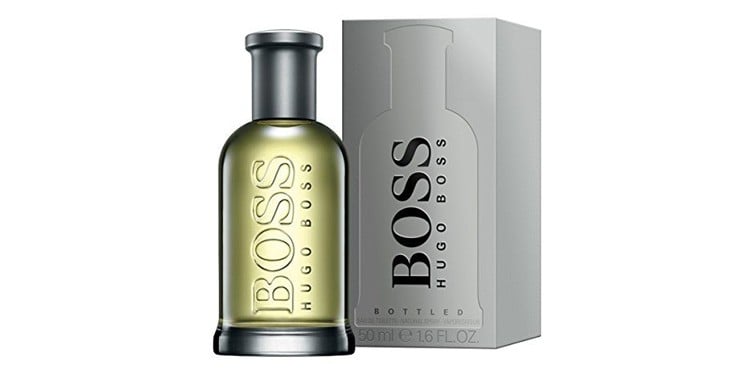 The fifth perfume in the list comes from Hugo Boss. Hugo Boss is based in Germany and used to focus on designing men's uniforms and suits. However, the company made an introduction to their line of fragrances for men and women when they opened to the public in 1985.
In their line, a men's fragrance is very popular among markets since its release in 2000. Observe an energetic scent with its clean and fresh notes, blended together with lavender and geranium notes. The Boss No. 6 is recommended for casual wear.
Specification:
Brand

Hugo Boss

Model

121658

Weight

7 ounces
6. Cool Water by Davidoff
See More Reviews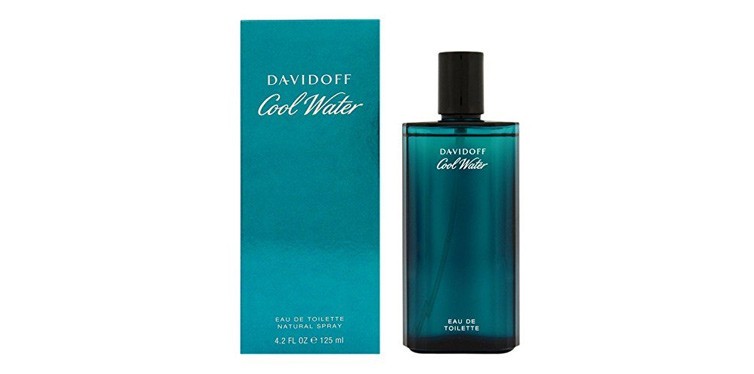 With a motto, "True luxury is experiencing beauty and the ultimate pleasure in every moment." Davidoff is a well-known brand when it comes to luxurious items and accessories such as watches, leather products, writing instruments, and even ties. Their fashion line includes fragrances for men and women, with its first perfume launching in 1984.
One of the company's most popular fragrance creations is the Davidoff Cool Water as it's one of the first perfumes for men to start the trend of aquatic theme towards men's fragrances. Even if the line has been released in 1988, it's still a part of the top men's cologne in the market.
Cool Water has a simple, fresh, sharp and masculine fragrance, allowing it to be the mass majority's favourite in the industry. Its top notes consist of mint and green nuances, lavender, coriander and rosemary. Its heart notes, on the other hand, consist of geranium, veroli, jasmine, and sandalwood. Lastly, the perfume's base notes include cedarwood, musk, amber, and tobacco.
Specification:
Brand

Davidoff

Model

DAVID080153

Weight

11.4 ounces
7. Nautica Blue Eau de Toilette
See More Reviews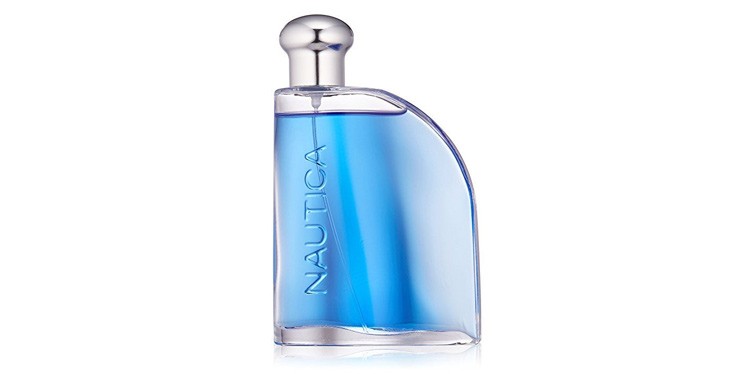 Nautica, founded in 1983, is one of the popular lifestyle brands which are water-inspired, specializing in the manufacture and distribution of apparels and accessories for men, women, and children. The brand is pretty much a fan favourite because of the classic and authentic style and design that they make sure each product they release has.
A part of their incredible lines of products is the Nautica Blue Eau de Toilette Spray. The perfume offers an aromatic, woody, and aquatic fragrance for men's satisfaction. Its notes consist of fruity components such as bergamot, pineapple and peach, giving off a citrusy, aromatic, juicy and sweet scent. The perfume's heart notes include water lily and jasmine e to provide both soft and aqueous floral aroma. The base notes consist of musk, cedar and sandalwood, giving off a warm, subtle and milky woodiness to the perfume.
This fragrance was launched in 2005, being famous, not only because of the scent it has but also with the bottle that it comes with. Its bottle was designed to have unique features, including the shape and its blue color to characterize the brand itself. The only complaint that has been raised with regards to this perfume is that its scent doesn't last much longer than 2 to 5 hours. Because of this, spraying after some time is recommended.
Specification:
Brand

Nautica

Model

M-2610

Weight

0.96 ounces
8. Dolce & Gabbana The One
See More Reviews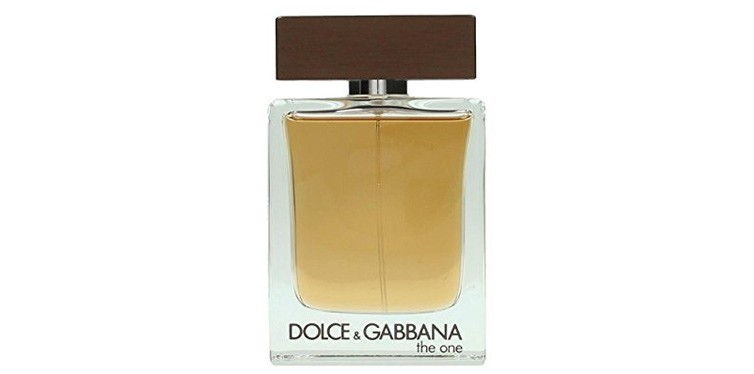 Dolce & Gabbana is one of the companies that manufactures and distributes high-end products in the industry. It's an Italian luxury fashion house based in Legnano and was founded in 1985. The company specializes in producing apparels and accessories such as sunglasses, purses and watches, with each and every item having that high-end and timeless style and design, which everyone seems to love about the brand.
Other than the variety of lines they have, they've also created fragrances for men and women; one of which is the Dolce & Gabbana The One Eau de Toilette for Men. The fragrance is designed such that it's elegant and sensual with a modern twist while having a timelessly classic accent at the same time. The perfume's bottle has geometric lines on it. It has a silver neck that comes with a very attractive rectangular cap, generally having a classic design.
The Eau de Toilette's top notes consist of the combination of grapefruit, coriander, and basil, giving off an elegant feel. The heart notes of the cologne have a spicy and warm impression from cardamom and ginger. The base notes of the fragrance, lastly, include tobacco and Amery with cedar wood.
Specification:
Brand

Dolce & Gabbana

Model

DOLCE-81076491

Weight

1 pounds
9. L'eau D'issey by Issey Miyake
See More Reviews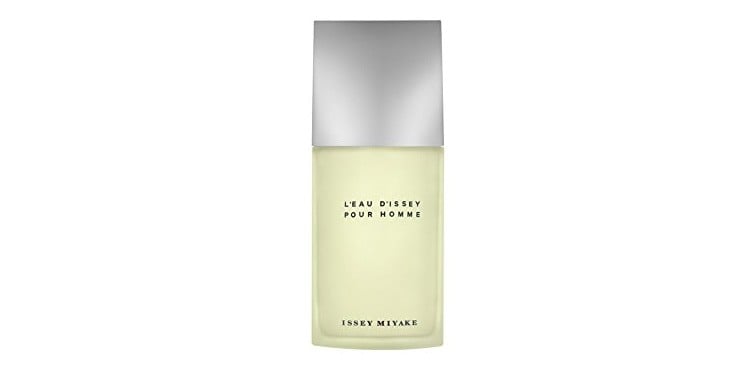 Issey Miyake is a Japanese fashion designer that specializes in crating clothing and fragrances for men and women, with each product made with rare materials, having it uniquely designed.
L'eau D'issey translated to English from French means "the life water of Issey." The product was firstly launched as a women's perfume and has become a famous creation of Issey Miyake. Later on, he launched another fragrance under the same name, only this time; it's designed for men's use.
The L'eau D'issey Pour Homme was then introduced, giving men the chance to try out the line. The perfume follows an aquatic and masculine scent. Its top notes consist of woody and aquatic fragrance with yuzu together with bergamot, lemon and tarragon. The perfume's middle notes consist of a spicy and woody feel with nutmeg and water lily components. Lastly, its end notes have a sharp and woody scent together with tobacco, sandalwood, cedar, vetver and musk notes.
Specification:
Brand

Issey Miyake

Model

120248

Weight

3.52 ounces
10. Versace Man Eau Fraiche
See More Reviews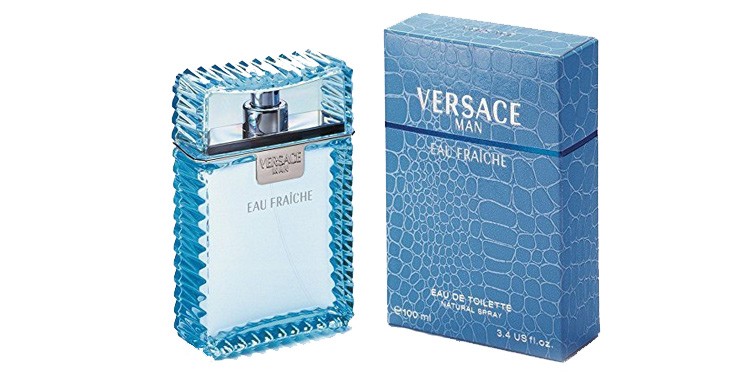 The tenth product in this list is from an Italian fashion company that's famous for its production of luxurious and ready-to-wear accessories. Through its collaboration with other companies, clothing items for men and women, sneakers and etc. have been also released under the brand. Gianni Versace, or most commonly known as Versace, is founded in 1978 by Gianni Versace. Since its debut in the market, it has been famous for the luxurious accent that each of its products possesses.
Following their variety of lines featuring elegant and timelessly designed items, their fragrances have become one of the most sought after perfumes in the industry. The Versace Man Eau Fraiche under their line seems to be another big hit. It's been introduced in the industry through the Versace designs house in 2006 by Olivier Cresp, bringing elegance and boosting men's confidence with every spray.
Aside from the bottle's design, its masculine scent really puts the fragrance as the best perfume for men. Its scent smells very citrusy with hints of fine woods. Its top notes consist of bergamot, lemon, and star fruit. The middle notes, on the other hand, have blends of black pepper, cardamom, Brazilian rosewood, cedar, tarragon, and saffron. Lastly, the perfume's base notes include tobacco leaves, amber, sycamore, musk and labdanum. With all of these components, the fragrance's composition is as impeccable as ever, providing a very luxurious yet not so intense perfume for men.
This cologne provides a subtle and seductive accent, making the wearer feel very fresh and relaxed. Unlike most men's fragrances, the Versace Eau Fraiche isn't too overpowering to wear, making it one of the best and most ideal perfumes to wear on an everyday basis. It's actually gentler than most eau de parfum.
This perfume is highly recommended to use during daytime, and because of its refreshing vibe, it can also be used during summertime.
Specification:
Brand

Versace

Model

157245

Weight

3.36 ounces
11. Guy Laroche Drakkar Noir
See More Reviews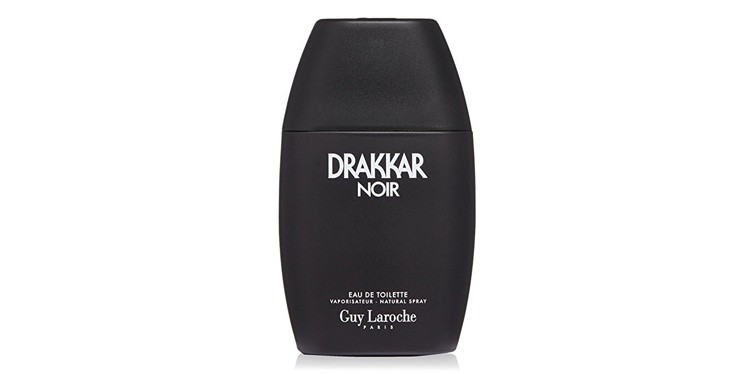 Drakkar Noir comes from a French fashion company, Guy Laroche. The company is well-known for their production of clothing and ready-to-wear accessories for men and women. They also have a line of fragrances, for women at first and later on introduced fragrances for men as well. One of their popular perfumes is the Guy Laroche Drakkar Noir. Drakkar means a flat-bottomed Viking ship according to New York Times.
The perfume was released in 1982 and created by Pierre Wargnye. The perfume won a lot of rewards including the 1985 FiFi Award for "Most Successful Men's Fragrance (Limited)". In 1991, it was globally recognized as the bestselling men's "prestige" ($20 and above) scent.
An aromatic fougene can be observed on the fragrance as it has top notes consisting of bergamot, rosemary and lavender. It also has dihydromyrcenol, which is a synthetic odour material that has a metallic citric-floral characteristic. The perfume also has middle notes of cardamom and geranium. The base has vetiver, cedar and fir balsam.
The perfume offers an elegant and timeless accent to anyone who wears it.
Specification:
Brand

Guy Laroche

Model

124215

Weight

5.9 ounces
12. Liz Claiborne Lucky You Lucky Brand
See More Reviews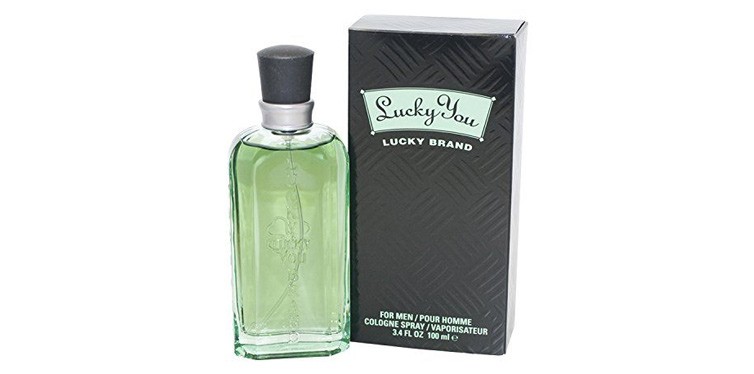 Liz Claiborne Inc. is now known as Kate Spade & Company. Since its founding date, the company has been very famous for its apparel, accessories and fragrances offered for both men and women.
One of the remarkable fragrances they have is the Lucky You Lucky Brand Cologne. Some say it's a lot similar to Curve for Men, but this one is even better. With grapefruit as part of its top notes, the fragrance has just enough citrusy accents. The perfume's heart notes are star jasmine and peony, adding a floral scent on the perfume. Its base notes include floral and fruits for an inviting fragrance with every spray.
The perfume doesn't stay on that long and will only linger for approximately 3-4 hours. The general scent of it isn't too overpowering and is perfect for someone who likes to use perfumes with light scent. However, as light as this may be, it's still very refreshing and pleasing to use.
Specification:
Brand

Liz Claiborne

Model

126474

Weight

3.36 ounces
See More Reviews
Guess is an American brand that's known for its production of clothing and fashion accessories including watches, jewellery, shoes, and perfumes both for men and women. One of its prime fragrance products is the Guess Seductive Homme. The perfume was released in 2011 and has been the greatest success of the brand, being a bestselling product until now.
The perfume won an award for Best Cologne for Young Men, and sure enough, this greatly suits young men. The scent is actually loved by women and is perfect for guys heading out on a date in an evening or a social gathering where there'll be girls around. The scent of this perfume is too fruity to wear on a daytime, therefore, wearing this during evenings is highly recommended. The only downfall of this is that it doesn't last long enough.
The fragrance has top notes of cardamom, Mandarin orange and pink pepper. Its middle notes are a combination of vetiver, violet leaf and orchid. Lastly, the perfume's base notes consist of musk, sandalwood, patchouli and amber.
Specification:
Brand

Guess

Model

GUE09735

Weight

3.36 ounces
14. Paco Rabanne Invictus
See More Reviews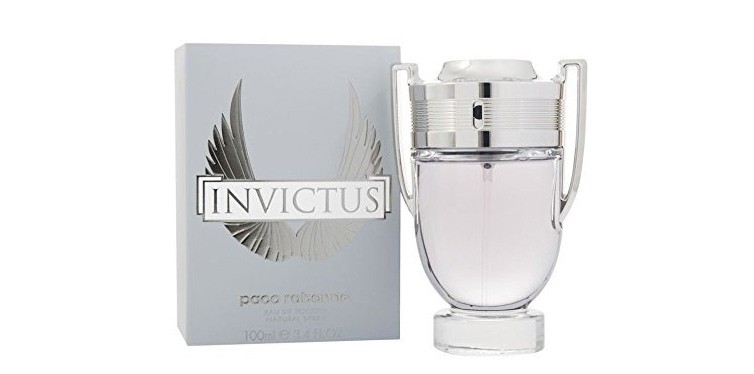 This next perfume product once again comes from Paco Rabanne. Invictus means "invincible" in Latin; therefore, this perfume represents energy and power. Being released in 2013, people have different statements towards the different aspects of the fragrance, especially on how it smells when applied. It's very fruity and sweet for men's use; however, women seem to like it. It's also kind of hard to identify the notes that it uses but it has hints of grapefruit, hedione jasmine, patchouli, bay leaves and oak moss.
Some have difficulties on finding the perfect occasion or day to wear this perfume; however, it can be best to wear during afternoons or when having social gathers. The perfume bottle's design is very appealing though, with its trophy-like shape.
The fragrance was created by Veronique Nyberg, Anne Flipo, Olivier Polge and Dominique Ropion.
Specification:
Brand

Paco Rabanne

Model

PACO15660

Weight

1 pounds
Buyers Guide
Factors To Consider When Choosing Cologne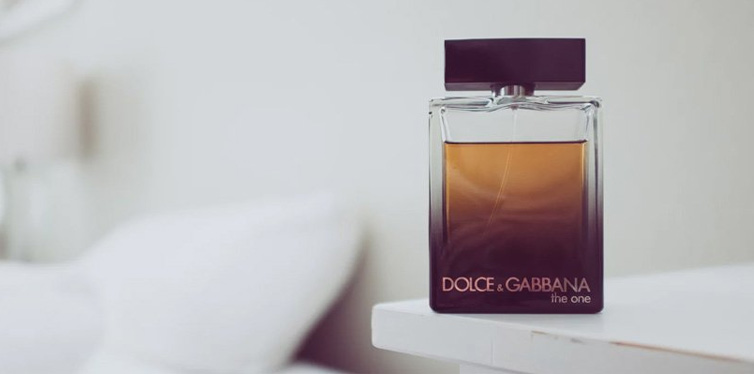 With all the different types of colognes and perfumes for men that are widely available in the markets today, it's almost impossible to choose what will suit you the best. To help you with choosing, here's a list of factors you should be checking on before placing any order regarding perfumes:
Scent – To be able to distinguish the right cologne for you, you should be firstly aware of the different types of scent or the families of fragrances. This may traditionally consist of floral, amber and woody. Floral scents obviously smell mostly of flowers while an exotic yet sweet smell is expected on amber scents. Lastly, woody scents smell of cedar and sandalwood accents.
Budget – Because colognes and perfumes aren't manufactured by only one company and that each kind of it isn't made of the same ingredients, there's a wide range of prices for different brands. There are the low-end, mid-range, and the luxurious ones. Choose the one that fits right in your budget while giving you the fragrance that truly matches your preferences and style.
Brand – There are certain brands that specialize in giving this kind of scent while others provide a long lasting feature for their perfumes to stand out from the sea of companies offering the same features. A lot of different cologne brands are around however, you may observe that each brand is known for something or has a trademark. That's the thing that you should pay your attention to.
Personality – Symbolically speaking, the cologne or perfume you wear is like a representation of who you are, and that's the reason why it's very necessary that you choose a fragrance that suits you and most importantly, your personality. There's the right scent for everyone and their lifestyles. Take these as an example: sporty men most likely go for aquatic and citrusy scents while romantic ones usually pick the ones with a floral scent.
Why Do Men Wear Cologne And Other Prefer To Wear Aftershave?
While these cologne and aftershave have different purposes, men tend to use both for the sole purpose of smelling good. To answer the question, other men actually prefer wearing aftershave as fragrance rather than cologne because of the benefits that it offers which can't probably found in most colognes. Aside from leaving a soothing effect on your skin, aftershaves can help you avoid acne by maintaining your skin pores clear and bacteria free. One more thing to add, wearing aftershave is said to help a man feel more confident.
What's The Difference Between A Splash And A Spray?
Splashing and spraying is basically the same thing; however, generally speaking, it differs on how you apply perfume. Making the choice between splashing and spraying your cologne is entirely according to your preferences. As additional information, perfumes that come in spray bottles are easier to apply.
How Do I Keep My Fragrance From Going Bad?
Fragrances may be prone to going bad, especially during extremely hot weather conditions and hot seasons. There's a lot of ways to prevent this from happening; one of these is proper storage. Although there's the oldie but goodie way of storing it in the refrigerator (which, as weird as it may sound, actually works), it's still important that you keep some points in mind. Here's a short list of things you need to remember to prevent your perfume from going bad:
Keep your perfume bottles away from direct sunlight and avoid exposing them to heat.
Store the perfume at a place with consistent temperature; as long as possible, you should keep it away from humidity.
Refrain from excessively opening and closing the perfume bottle.
Avoid storing perfume bottles, especially the fragile ones, on high shelves to protect it from breaking.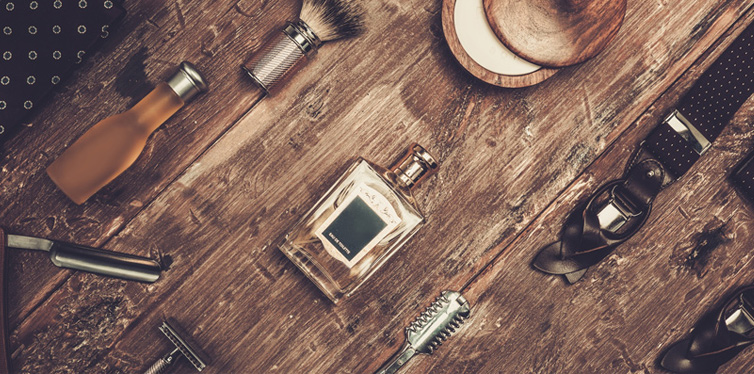 Conclusion
The article discussed men's fragrances, the products you may choose from, and gave you answers on potential and most commonly asked questions. Hopefully, this gave you a nice overview regarding men's perfume.