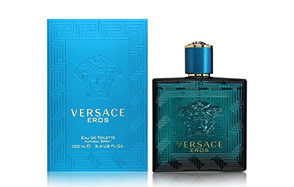 Versace Eros Eau de Toilette Spray for Men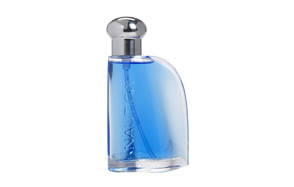 Nautica Blue Eau de Toilette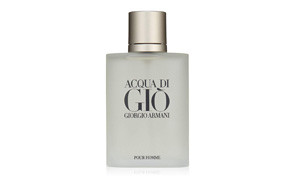 Giorgio Armani Acqua Di Gio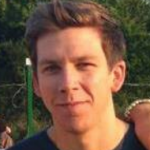 As what most people say, the fragrance we wear is like a small representation of who we are, and it's true. Smelling good boosts the confidence of its wearer and makes them feel good about their selves, reflecting on what people may think about them. Not only do women only have the need to leave a great impression with a great fragrance, as men, especially, need it as well.
Thankfully, fashion houses don't get tired of trying out and matching new ingredients to produce fragrances that suit everyone according to their preferences. However, because there's a gazillion range of perfume available across the industry today, it's pretty hard to choose. To help you, here's a list of 14 best men's colognes (perfumes) for you to check out and discover new treasures to try out:
The Best Men's Cologne
Men's Cologne Buyers Guide
Scent Strength - Men's fragrances come in many different scents. Broadly, we can group them into three. First comes the strongly scented Eau de Toilette with a mighty aura. Applying a single spray is enough to last a day or two and the after-effects of some can even go on for weeks.
On the flip side, medium scented sprays, although long-lasting, are not as strong as the former. However, you still don't need to apply many splashes to get going as is needed with soft scents. This kind is ideal for one-off use. Also, asthmatic people will find great value in this kind.
Occasion - Think about what you want to use the fragrance for - for work? To a date? A romantic dinner? To seduce someone? For yourself at home? To sleep? At the fitness center? To the party? Do you want to smell the same in all these places and be immediately noticed? Is the sporty "after-the-shower" fragrance the right one in all situations?
Budget - You have to take a critical look at your budget before purchasing a cologne. This will save so much time and confusion in making a decision on which spray to buy. Men's colognes come in different classes which are based on several factors that include brand and scent strength. Find a suitable cologne that you would love that is also right for your budget.
Brand - Men's colognes are produced by many different brands. Some are solely into creating high-quality scents made with slightly more expensive essential oils such as Dolce and Gabbana, Versace, Polo, Yves, Christian Dior, among many others. Whilst others prefer to produce more affordable products.
Personality - Before you make your next purchase of men's Cologne, consider your personality. Ask yourself simple questions like "What do I do?" "What kind of people do I relate to?" For example, a banker who sits at a customer service desk to interact with customers regularly, would be advised to go in for a cologne that smells good, but not too strong. This will do away with inconveniencing clients.
Cologne FAQ
Q: How do you apply Cologne to maximum effect?
A: Pulse points are a perfect place to apply Cologne. The right application for these spots can help keep a lasting smell.
Q: Aftershave vs. Cologne - which is better?
This is a matter of personal preference. An aftershave balm is thicker than a cologne splash and has a more significant percentage of moisturizing ingredients, which keeps your skin hydrated without any irritation.
Q: How do you prevent the fragrance from going bad?
Undoubtedly, the best and safest way is to follow the manufacturer's guidelines, if there is one. Nevertheless, some general steps cut across all Cologne. For example, you should not leave the spray open when not in use. Keep it closed until you are ready to apply. Store your perfume in a dry place and not in the bathroom.