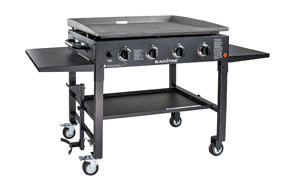 Blackstone Flat Top Gas Grill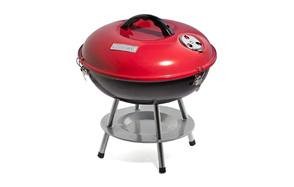 Cuisinart CCG190RB Portable Charcoal Grill
Royal Gourmet Event 8-Burner Grill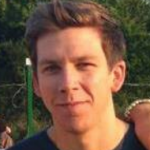 Get ready, boys, it's time to bring out the very best part of summer: BBQ grill parties with an electric cooler filled with cold ones. Even if you're a little late to grabbing a BBQ grill, you've still got viable summertime fun left in waiting. We've combed through the very best barbeque grill models on the market, bugged a few of our mates about their preferred indoor grill models, and take a look at the entire spectrum: electric, charcoal and gas.
Whichever one you choose is up to you; we can't tell you how to start your own party, we can simply implore knowledge to help you rock the rest of the summer. We've fleshed-out an absolutely insane in-depth guide on everything you need to know regarding your next barbeque grill. We did the homework, but you can be the champion of the backyard, the tailgate master, and the camping wizard that brought fun and flavor to the outdoors.
The Best BBQ
BBQ Buying Guide and FAQ
Everything you wanted to know about conquering the summer, barbeque grill style. Everyone loves the gent who's manning the grill, but it definitely puts the pressure on you. From cleaning to selecting the right barbeque grill, we've laid it all out for you below.

How We Chose Our Selection of BBQ Grills
Performance - This all comes down to how well it retains heat, how even the temperature distribution is, and the quality/size of the grates and how that brings results. You're going to have different criteria for the main three grill types, but generally speaking, you want something that insulates well and maintains a high temp.
Brand - This is a very competitive space, which gives you, the consumer, a lot more to benefit from. Certain brands do nothing but eat up other brands, trying to be the king of the grills. Brand matters immensely here, and you can usually cash in on the underdogs who provide way better customer service. Don't worry; we've outlined those in the product selections above.
Quality - There are so many measures of quality, but they mostly come down to the main material used for the shell/legs, how well the wheels move, the quality of included features like a meat thermometer, temperature gauge, burner, etcetera. At the end of the day, you want something that's going to last for years to come.
Price - You're dealing with some higher costs here, but that's just how it goes. Price is going to be a determining factor on this one, especially with so much competition in the outdoor cooking space. Hunting down the best deals can be tricky, which is why we outline the best value and premium selections in each buying guide we write.

Features to Look For in BBQs
Type - You're dealing with three main types: charcoal, gas and electric. It all comes down to your preference, but keep in mind that these operate differently, cook food differently, and even need to be cleaned and maintained in totally unique fashions. The type of grill that you're comfortable with is like the prerequisite to selecting the right fit for you.
Dimensions - Storing these is never fun, so make sure it's perfect to fit in your trunk, flatbed, shed, or wherever you end up storing it. Dimensions will also dictate capacity and cooking capabilities.
Capacity - Just because you have certain cooking capabilities and square inch spacing, doesn't mean you can just jam everything together on the grate and call it a day. Your capacity doesn't necessarily determine how much you'll be able to cook at the same time.
Portability - Anyone up for some tailgating? Whether you're headed to the stadium, or you're just going to the park with your friends and kids, having a portable grill is essential. Look for all-terrain wheels, ease of use, and the total assembled weight.
Weight - This directly affects portability, and if it's a bit too heavy for you, it's going to make it a hassle to pull in and out of storage as time goes on.
Cooking Capabilities - Square inches on the cooking space, how many burners it has (gas grills), and anything that has to do with the actual cooking process. You can get a shiny, sweet-looking grill, but it all comes down to how it performs.
Ease of Use - Charcoal is easy to use, gas and electric are a bit more difficult to use. Each grill is going to come with their own added features, whether it's additional burners or heating elements. Point is, you want a quick start, and an easy way to wind down after you've cooked off the last of the chops.
Types of BBQ Grills
Gas - As it sounds, this uses gas to get the job done. You'll have to connect a propane tank to a secured gas line (which almost always comes included with the actual grill purchase). After a bit of learning how to do it the first time, the task won't seem so daunting in the future.
Gas can get pretty pricey if you're making this a weekly thing. These grills usually come with one-click ignition systems, so you can get a spark going, and begin cooking almost immediately. Keep in mind that this system is very simple for little ones to mess with, so turn the valves off when you're done to prevent little fingers from stating it back up.
Charcoal - The most classic way to go. Bags of charcoal can get a little expensive, but if you bulk up all at once and keep it in a dry, watertight container, you'll be good to go for the summer. Charcoal takes a little while to get going, especially if you don't like to use ignition fluid to get the party started.
Charcoal grills provide a bit of a smoky flavor to your meats and vegetables, which isn't for everybody. The main thing to keep in mind is that you have to let the coals burn out at the end, so don't plan on killing the flame and packing it up right away. Adding water to cancel out the embers will result in a sticky, thick black goop that cakes to the basin.
Electric - Electric grills are obviously more of a modern convenience, and while you'll be plugging these into an extension cord, you'll be able to cut down on gas and charcoal costs. These things aren't any good for visiting the park or tailgating but are definitely a lot quicker and a lot safer than the two other methods.
Though they can be a pain to use when you need to find a power source, these are often very portable, and due to the infrared technology within, you'll be able to grill up food extremely quickly. Electric grills also have some of the most simplistic cleanups.

BBQ FAQ
Q: How do I Prepare the Grill?
A: 1. Make sure your grill is clean. Even if it's fresh right out of the packaging, run it down with a rag to remove any metal-preserving chemical powders that may rest on the surface or the interior. Start with a clean grill, one that you can be certain of.
Optional: Oil your grill grates after cleaning. This is often skipped, but keeps food from sticking quite as bad, and provides a nice searing hot iron to place those steaks down. Use olive oil when possible.
Pick a good spot. You want the least amount of wind hitting the grill (to prevent flare-ups), while also having somewhere strategic. If you have a large family gathering, have it close enough to them to make food transportation simple, but far enough away from the house to prevent heat and smoke buildup.
Start it up. Whether it's gas, propane or charcoal, fire up the grill and get it going. If you have sid burners on your gas range, keep something over those (if you don't intend to use them). When you set the grill up, be certain it won't be left unattended, or within reach of children without another adult present, if you have to step away for a moment.
Q: Is Grilling With Charcoal Bad for my Health?
A: Yes and no. As we all know, California's Proposition 65 makes everything a bit scarier when it comes to purchase time. While we're not invalidating their claims and research, charcoal can be a perfectly healthy way to grill your food.
As with gas, when fats from meats drip down to the charcoal, it creates something called PAH. This rises and sinks into your food, and is most notable when you get a charred, blackened color on the outside, and taste that bit of flavorless in those areas. So long as you're not grilling every day, these aren't anything to be concerned about.
Q: Which Fuel is the Best?
A: Electric grills have a benefit in terms of flavor and a lack of PAHs, but if you're talking about actual fuel, propane is by far the best. Natural gas grills will boil fats that cook and drip down to the basin, causing them to rise back up as a harmful chemical.
Propane is more controlled, allowing you to get a more consistent heat, with far less of the negative effects. Nine times out of ten, we will personally recommend propane, though that's not to discredit the flavor and cost-saving benefits of other fuel like pellets or charcoal.

Q: How do I Light the Coals?
A: You'll want to either get a book of matches or a long-stemmed lighter and a small bottle of lighter fluid. The trick is not using too much fluid, otherwise, you'll have immediate flare-ups, and all that fire won't stick to the coals in a way that it's supposed to. Use too much, and you'll actually burn through it way faster than you should be. With that being said, this is the most popular option, but not what we at Gear Hungry recommend you do.
Lighter fluid can add a chemical flavor to your first batch of meats. It's a potent mixture, one that sort of clings to the charcoal if it successfully lights. You can start a good coal fire by leaving the vents partially open, and stuffing three or four rolled-up pieces of newspaper beneath the bottom coals. If you have plain white paper or brown paper bags, even better (no ink). Use those, light them and jut them into the coals to get a good start. It might take longer to see results, but if you're focused on flavor, it's worth it.
Q: How do I Control Temperatures on my Charcoal BBQ?
A: You'll need to feed oxygen to the coals below while closing the lid to maintain a bit of heat inside the grill. The sweet spot you want to look for is 225 F, where most foods cook at a good temperature to keep it burn-free on the outside, and thoroughly cooked on the inside (depending on what you're cooking). There are a few hidden methods to control temperatures.
Food Guard - If you're worried about temperatures fluctuating too much, you'd do well to use a tin foil shield as a guard between the food and the fire. When it comes to charcoal grills, they can get a bit unpredictable, unlike gas or propane. This keeps a certain amount of heat penetrating through the aluminum, and a good amount being reflected back to prevent burning your food.
Ventilation - If the temp hits a high that you're not comfortable with, it's time to open up those vents. While those feed oxygen to the grill, you can increase the temperature by opening them more or decrease the temperature by keeping them nearly shut. Either way, it's like having a slider on the heat level.
Q: How Long do I Let the Charcoal Burn Before I Start Cooking?
A: Charcoal acts like a campfire; it takes time to get the larger pieces burning. When you break into a fresh bag of charcoal, they're generally all the same size, so you need to let them all build on one another's fire before things really get cooking.
You should wait for twenty minutes after using lighter fluid and igniting the charcoal. If the fire is centered and not igniting enough of the charcoal (at least 70% of the basin), then you'll need to use lighter fluid to spray on the surrounding charcoal. You basically want to see a nice warm glow before you put food on it, or get a temperature up to about 225 F beforehand, whichever is easier for you.
Q: Should I Open or Close Vents on my Charcoal Grill?
A: The flames in your charcoal grill need oxygen to burn properly. If you're going to grill with the lid down or the cover on, you need to have those vents open as much as possible. Heat won't be able to build properly without an outlet for the smoke to get out; it needs a fresh source of air.
Your unit should have two sets of vents: base and chimney. The chimney allows smoke to rise, but the side vents are directly near the flames, which allow them to feed off of nearby oxygen. You'll need to have both of them open to get the results you're after.

Q: How do I Clean and Maintain my Charcoal BBQ?
A: Charcoal barbeques are the easiest to clean and maintain by far. You're usually looking at very light metal with a fine finish on it, but keep in mind that it won't look that way for too long (on the inside).
Start by removing the grate and all old charcoal. If some of it sticks to the interior, that's okay, we'll be getting it out in our next step. Be sure to dispose of the old charcoal appropriately.
Chip off what you can from the grates, and soak them in a solution of 1/2 cup of vinegar and 1 cup of baking soda. Spread this over the entire grate, and let it sit.
Head back to the basin. Use light force to get any additional debris loose, and dispose of it once you have. You're going to take a steel wire brush to the remaining area, breaking off and loosening anything else that remains.
Rinse it out with a hose, and clear the remaining gunk off of the grate. To avoid rust, you need to let both of these air dry without touching, preferably outdoors if the weather permits. While these are drying, tend to the exterior with a cloth, and ensure the wheels are cleared of debris.
Q: How do I Store Charcoal?
A: You'll want some form of a watertight container. Charcoal is susceptible to humidity, so you won't want to store it outside. You want the driest, coolest room in the house to store it, whether that be a container in the kitchen or by the air conditioner in the living room.
You can find many inexpensive plastic chests that would be perfect to store charcoal in. The material of the storage container doesn't matter as much as the tightness of the lid. If you're looking to make this work on a budget, you can always grab an inexpensive plastic container and seal it with electrical tape between uses.
Q: What Type of Gas Should I Use?
A: We recommend propane above gas. Propane is more stable, cooking the food instead of burning boiled fats. When you're standing over the grill (or eating the food that comes off it), those burned fats can cause PAHs, which have been linked to cancer. For most people, you would have to eat barbeque every day for years to have enough doses of it in your system. It's only been proven in controlled laboratory tests, using mice as an example.
Q: Is Grilling With Propane Bad for my Health?
A: Everything in moderation. Gas has been proven in independent laboratory studies to contain higher concentrates of HCAs and PAHs, which is why we recommend propane above all else. Propane produces far fewer levels of these harmful results, but even then, there are still ways to combat the persisting negative effects.
Marinate your meats and vegetables with a vinegar or lemon glaze. While this might not be the best taste for whatever it is you're cooking, it will definitely cut down on carcinogens. Propane is the safest option for gas grilling.
Q: How do I Control Flare-ups on my Gas BBQ?
A: There's not one surefire, clean-cut way to do this, but there are a handful of tips that seriously cut down on flare-ups. Apply as many of these as possible, but don't be too hard on yourself. Sometimes the conditions are against us, and we have to work with what we have.
Put a Lid on it: No, seriously, keep the lid down as much as you possibly can. If you stick to doing this, you'll mitigate the flames. They feed on oxygen, and while the gas contains a certain level of oxygen and continues to feed the flames, being exposed to wind and air above the grate will set it into overdrive.
Move the Food Around: The dripping grease could be causing flare-ups, especially if pockets have formed along the bottom of your BBQ grill. If you have space, move your food around. It might take a moment, but the flare-ups should cease.
Turn Against the Wind: Wind can rustle underneath the grates, shift grease around, and cause flare-ups all on its own. Consider moving the position of the grill (with help, since it's on) to cut down on the wind, and protect yourself against those flare-ups.

Q: How do I Test my BBQ for a Gas Leak?
A: First of all, you should be testing your grill every time you go to use it. Gas grill leaks aren't necessarily dangerous (depending on the severity, you'll just come outside to an empty tank. There's a few tips and tricks here to get this taken care of.
First of all, always test outdoors. If there is a leak, you don't want to inhale gas or subject your pets/children to it. Make sure the valve is closed, and mix together a simple soap and water solution. Once you do this, use a brush or cloth and spread it all over the gas line coming from the tank.
Once you can see soap bubbles all over the hose, open the valve completely. You'll want a good angle of the entire gas line. If you see bubbles forming with the valve fully opened, then you've got yourself a leak.
Q: What Should I do if my Gas Tank is Leaking?
A: You don't have to toss the gas line in the garbage. Get yourself a can of Flex Seal, and give it a spray. You can go with clear, or you can go with black to match the rubber of the line. People use this stuff to patch holes in the roof and trust it enough to waterproof it to prevent rainfall from getting in. A bit pricey, but you'll definitely find additional uses for it around the home.
If it's a really bad leak or the hose was split, you'll want to go ahead and grab an entirely new one. This can get tricky depending on your manufacturer, and it will be very tempting to grab a one-size-fits-all gas line. Just because it attaches to the Blue Rhino tank doesn't mean that it's going to fit properly in the rest of the unit.
Q: How do I Clean and Maintain my BBQ?
A: Before you get started, assign about fifteen minutes to this task. We're going to list how to clean each individual type of grill, being charcoal, gas and electric. Let's get into it.
Cleaning Your Charcoal Grill - Charcoal grills require the least amount of working parts that you need to clean, but can seriously take a long time if you wait too long in between cleaning cycles. Follow the steps below, and you'll have a fresh-out-the-box clean charcoal grill in no time.
Empty the grill of all old charcoal. If it's still usable (like if you put the fire out and it still had time to burn), store it somewhere safe for the time being.
Take an appropriate brush, and begin scraping the interior of the basin. Depending on which charcoal grill you went with and what materials it's made out of, you'll have different cleaning requirements. Pay attention to the care and maintenance in the instruction manual, and use a bit of common sense when it comes to abrasive/hard wire brushes on thinly coated materials.
Soak your main grate in a solution of baking soda and water. You don't want to use dishwashing detergent, as it can leave a bit of residue and flavor your next batch of food (if you aren't careful). Break off all the debris you can, and soak it in a tub or sink depending on the grate size, filled with warm water and enough baking soda to cause a reaction.
Check out the stand/wheels on the charcoal grill. Give it a wipe down, and if you have it around, use some WD-40 to make sure everything's moving nice and smoothly. If you bring this to the park or throw it in the flatbed often, it goes under a bit more stress, so this is the perfect time to grease the wheels and moving parts.
Remove the grate from that mixture and set it out to air dry. During this time, if you have a cover for the charcoal grill, wipe the soot out from the interior of the lid.
Reassemble it, and you're good to go.
Cleaning Your Gas BBQ - This is a bit more in-depth, but due to the extreme temperatures from the gas ignition, you won't have as much debris caked onto the grate. Here's what you need to do.
Remove the grate, turn off the fuel tank, and undo the hoses. The hoses don't really need to be cleaned right now, but you'll want to clean the area that they feed in from.
Use a harsh metal brush to scrape the grate over a trash barrel. Empty the soot and debris from the basin of the main cooking chamber, dump it into the garbage, and use that same brush to scrape everything out. This process doesn't take too long.
You don't even need to soak the grate in a cleaning solution, it should be all good to go. Do a quick wipe down of all moving parts: trays, burners, wheels, everything that could use a bit of elbow grease. If you have side burners, remove the coils and plates, and clean those separately.
Secure the hoses to where they belong, and place the grate back where it was. The only other major thing you really need to do is quickly wipe out the soot on the inside of the hood, and the chimney stack.
Cleaning Your Electric Grill - I would say these are among the easiest to clean. These steps are fairly simple, just keep in mind that electric grills usually have a thin porcelain coating, so you have to be a lot more gentle with the grates and basin than you would be with a gas or charcoal grill.
Remove the grates and place them by the sink. You're going to use gentle soap and the pressure from your faucet spray hose to clear all the debris off of your grate. It's very important to air dry these; lean them up against something if possible.
Use paper towels or a light cloth and brush all the debris out of the basin. Due to the infrared technology, most of that debris is actually just grease that's been caked on. This might take a bit of time, but don't use abrasive steel brushes on the inside of your electric grill.
Clean out the grease drip tray. From there, clean the inside of the hood, and wipe down anything else you see: handles, thermostat gauge cover, etc.
Replace the grate once dried, and you're good to go. Electric grills are a lot easier to maintain than others, yet a lot easier to damage. If you scratch up the porcelain coating, grease is going to stick to the underlying materials like glue.
Q: How Does Food Taste on a Charcoal Grill vs. Gas Grill vs. Electric Grill?
A: Some of this is up to personal taste, so take this with a grain of salt. The most common differences between flavor on your meat and vegetables definitely comes down to how you cook it, so let's get into it.
Charcoal - If you like meats described as having a smoky taste, then this is exactly what you're looking for. Charcoal can be a pain to get going, but it adds an earthiness to meat and vegetables and keeps a lot of flavors packed in. Cooking on a charcoal grill brings some uneven results (unless you know how to properly set one up), and tends to leave food a bit drier than other methods.
Gas - Gas gives off less of a taste than charcoal, but there are some health-related risks that come with using a gas grill. It undoubtedly gives a residual flavor to meat and vegetables, though it can be avoided with proper tin foil or simply keeping the lid open/time spent on the grill short. Gas is often more sustainable than charcoal and offers a more through cook all the way through the center.
Electric - Call us crazy, say we're not old-fashioned, but these actually keep a lot more juice in your steaks and burgers. Since most of these are using infrared heating technology, it creates a heat barrier on the outside of your food, locking in all those excellent flavors on the interior. Electric grills were first made for commercial use, so if you're a big fan of visiting steakhouses, you'll notice some similar flavors.