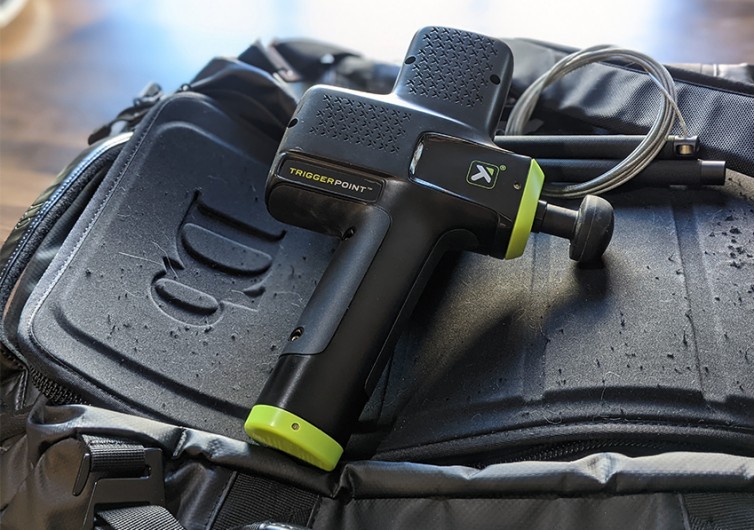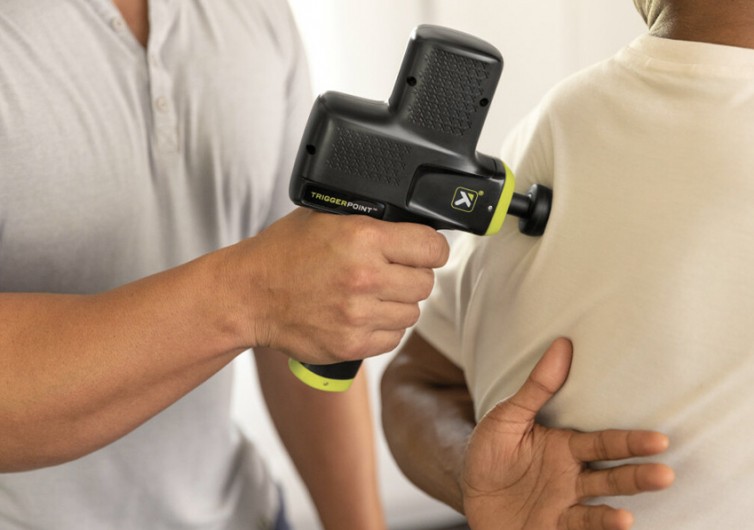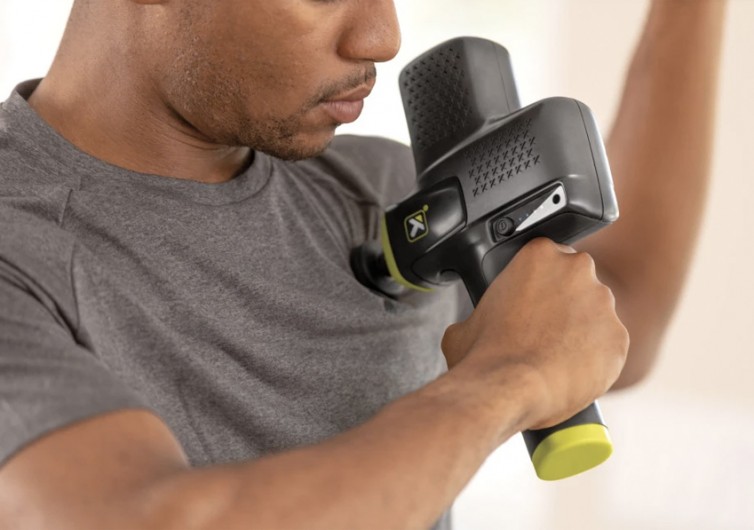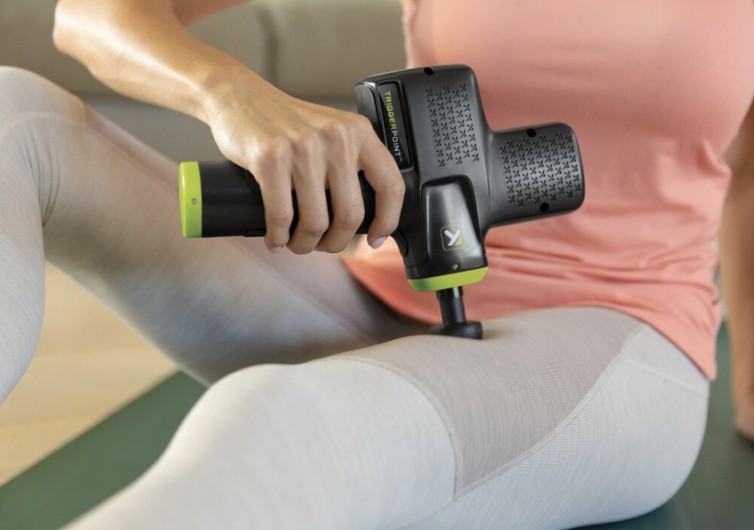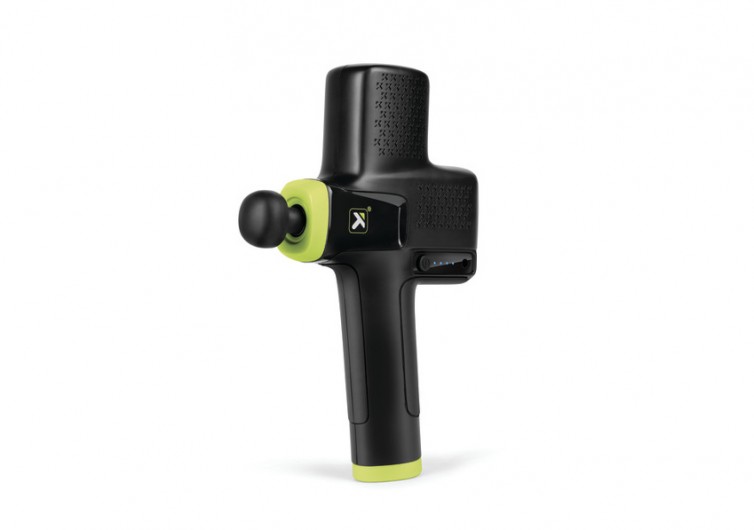 GearHungry may earn a small commission from affiliate links in this article.
Learn more
Quiet Comfort: TriggerPoint Impact Percussion Massage Gun
Triggerpoint is already well-known for its recovery devices, particularly its firm and effective foam rollers. Now, the company has entered the percussion massager market with its first offering, the Impact Percussion massage gun. The Impact comes with few external perks, but one quality makes it stand out from the vast majority of the competition: its extremely quiet motor.
Percussion massage guns are a great way to warm up for a workout as well as recover from one. The consistent, rapid impact kneads sore muscles and helps stimulate blood flow. And while the benefits are immediately noticeable, many athletes tend to avoid using them. Their complaint? Percussion massagers are just too damn noisy. Even the ones that are marketed as quieter than the competition often drown out conversations at normal volume. And if you try to relax and watch TV or a movie while you hammer out a few knots, you're usually out of luck. But during my review of the Impact, noise wasn't a problem.
Testing the Triggerpoint Impact Massage Gun
This is where the Impact makes its biggest (sorry) impact. During testing, the brushless motor was powerful but surprisingly quiet. Of all the massage guns that I tested first hand, the Impact was the only one that let me watch movies without having to turn the subtitles on. While this may seem trivial, having something that sounds like a Makita Sawzall next to your ear is anything but relaxing. The Impact's quiet hum was a refreshing change of pace from any other full-size massage gun, at zero expense to its effectiveness.
I tried all three speeds, with the highest at a brisk 3,300 ppm. The treatments ranged from a relaxing, gentle massage to a grueling yet effective deep tissue treatment. At the highest setting, I did have to knock up the TV volume a bit, but the dialogue was still easy to understand. The top-weighted design was a great tweak and one that I haven't seen on other massage guns. A good portion of the Impact's weight is on the top of the body, which allowed me to add more pressure without having to press down much. It's a small feature, but an appreciated one.
Besides the design tweaks, the Impact was fairly bare-bones. Where other massagers come with several interchangeable heads, the gun only had one massage head, albeit a versatile one. There was no travel case, so it bounced around freely in my workout bag as well. This didn't have a negative impact on the device during the testing period, but I get the feeling that it would have an effect on the overall longevity of the gun.
Massage Gun Review Conclusions and Pricing
With a retail price of $200, the Impact massage gun is roughly average as far as price range. And it doesn't have some of the bells and whistles other guns do. Bluetooth capability, interchangeable batteries, and a variety of massage heads are all absent from the Triggerpoint.
But over a time in which I was testing a range of massage guns, the Impact was the one that I kept going back to. The reason? That quiet motor. During home use, where I most often perform my recovery, the low noise output made it my favorite for unwinding after a rough workout. While the percussion and speed were similar to other massage guns I tested, I could argue that the Impact was the most effective, simply because I was more likely to use it.
Pros:
High percussions per minute
Four different settings
Quiet motor
Price
Cons:
Only one head attachment
No carrying case
Key Features:
Top-weighted design
Quiet brushless motor
Battery level indicator
2 hours of use per charge