Best New Back-to-School Tech Gadgets In 2022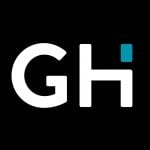 This product guide was written by GearHungry Staff
Last Updated
March 2, 2020
GearHungry Staff
GearHungry Staff posts are a compilation of work by various members of our editorial team. We update old articles regularly to provide you the most current information. You can learn more about our staff
here
.
GearHungry may earn a small commission from affiliate links in this article.
Learn more
Going back to school brings with it a few mixed emotions. On the one hand, the holidays are over and it's time to go back to reality. On the other hand, you get to see all your friends again and getting back to the routine of learning and studying can be quite rewarding.
To take the sting out of going back to school, it's good to have a few new things. With modern technology, there is a whole new set of gizmos and gadgets that are perfect for the budding student. Whether you're shopping for yourself, or you're looking for the latest device to give to your young student, we've put together a great selection of the best new back-to-school tech gadgets that all students will love to have in their backpacks.
The Best New Back-to-School Tech Gadget
Gone are the days when students had to cart around obscene amounts of heavy textbooks. With this Fire HD 8 Tablet, you can lighten your load and still have all of your books with you. This tablet has enough memory for several books, but you can also use your tablet to take your homework to and from school with you.
When you're done with your schoolwork, you can use this tablet for more enjoyable activities such as watching your favorite movies, playing games or chatting with your friends. You can also capture all those fun moments at school or when you're out and about with a front and rear-facing camera. It is also Alexa hands-free enabled and with up to 10 hours of battery life, you'll have this excellent tablet on hand wherever you go.
Key Features:
8″ HD display; 16 or 32 GB of internal storage
GHz quad-core processor
Up to 10 hours of battery life
Alexa hands-free enabled
2 MP front-facing camera + 2 MP rear-facing HD camera
90-day limited warranty
Specification:
Brand

Amazon

Weight

12.8 Oz
Marshall Tufton Portable Bluetooth Speaker
Lunch breaks will never be the same again when you have this Marshall Tufton Portable Bluetooth Speaker. You and your friends can listen to your favorite music or a recording of the last lecture you attended. Teachers will also love using this Bluetooth speaker. It's compact and completely portable, so they can take it from one class to anther to broadcast lectures and other learning materials for their students.
This speaker features multi-host functionality so you can switch between two Bluetooth devices with ease. The multi-directional sound means you can listen to it from any vantage point and you can get more 20 or more hours of playing time from a single battery charge. It's also water-resistant so you can listen to your favorite tunes beside the pool or at a beach party. For school or play, this is a portable speaker that will work wherever you need it to.
Key Features:
20+ hours of portable playtime on a single charge
Multi-directional sound
Equipped with Bluetooth 5. 0 technology
IPX2 water-resistant rating
Multi-host functionality
Stylish retro design
Specification:
Brand

Marshall

Model

1002638

Weight

10.8 Pounds
Echo Show 5 – Compact Smart Display With Alexa
The hardest thing about going to school every morning is waking up. You can make this daily ritual a little easier with this Echo Show 5 – Compact smart display with Alexa. This smart display is compact and Alexa ready so you can ask Alexa to check the weather for you, so you can better prepare your wardrobe for the day. You can also manage your schedule, listen to music and watch movies. If you hate reading, you can also listen to your learning materials via audiobooks. With this Echo device, you can voice control all of your other compatible devices and even voice or video call your family and friends. Perfect for checking to see what homework you missed. For your privacy, the microphone and camera also have a shut-off button so you have complete control over who and when you want to be seen and heard.
Wake up in style and start your day the right way with this great little gadget.
Key Features:
Compact 5.5″ smart display and Alexa ready
Manage your schedule, to-do lists, check weather & more
Watch movies, listen to music, or audiobooks
Voice control compatible devices
Voice or video call friends and family
Mic/camera off button to control the privacy
All-new Fire 4K Ultra HD TV Cube with Alexa
If you're sick of looking for the TV remote, check out this All-new Fire TV Cube, hands-free with Alexa built-in so you can control your TV with your voice. This device will do a lot more than just control your TV. You can also ask Alex to dim the lights, control the air-conditioner, and so much more. You can also voice control this device and watch TV shows from your favorite streaming services such as Netflix, YouTube, Prime Video and other great services. Anything you could do with the TV remote; you can do with the Fire TV cube. Change the channel, lower or raise the volume or turn the TV off.
Make the most of your after-school time with this Fire TV Cube. No more wasting time searching for the TV remote, you can do your homework and control the TV with simple voice commands.
Key Features:
Control your TV with your voice
Ask Alexa to turn on the TV, dim the lights, and more
Check the news and weather with Alexa
Watch TV shows from your favorite streaming services
Designed to protect your privacy
Simple to set up and use
One of the biggest complaints students have is being weighed down by books. If you need to take all of your books with you every day, your college backpack can become incredibly heavy and you'll feel it in your back by the end of the day. Modern technology comes to the rescue with this Kindle Paperwhite. This is the thinnest and lightest Kindle Paperwhite to date. It has a storage capacity of 8 GB, but you can also get the much larger 32 GB to store all of your textbooks, reading books and your favorite magazines and online publications. A single battery charge will last you several weeks, instead of just a few hours making this a great traveling companion. It's also waterproof so you won't need to worry about a bit of splashing by the pool or at the beach.
This Kindle Paperwhite is available in black or twilight blue and, with a built-in light, you can read anywhere and anytime.
Key Features:
Now available in Black or Twilight Blue
The thinnest, lightest Kindle Paperwhite yet
Now waterproof, so you can take your reading anywhere
Pair with Bluetooth headphones or speakers
A single battery charge lasts weeks, not hours.
Built-in adjustable light
Turn any iPad into a convenient notepad with an Apple Pencil. This pencil is compatible with iPad Pro 10.5-inch, iPad (6th Generation), iPad 10.2-inch (7th Generation), iPad Pro 12.9-inch (2nd Generation), iPad Pro 12.9-inch (1st Generation), iPad Pro-9.7-inch and you can use it with total precision, responsiveness, and natural fluidity. The cap is magnetically attached so you won't lose it and the tip can be replaced.
Read through your notes and highlight the important parts, finish equations, mark off your to-do list and do anything else that you used to do with a notebook and mechanical pencil, but without the paper. This is perfect for teachers and students.
Key Features:
Precision, responsiveness, and natural fluidity
Turn iPad into your notepad, canvas, or anything else
Compatible with a variety of iPad models
Magnetically attached cap
Excellent for writing and drawing
Tip can be replaced
Specification:
Brand

Apple

Weight

0.73 Ounce
Never be late for class or an appointment again because you can synchronize this Apple Watch with your smartphone and all the information on your calendar. The GPS also ensures you won't get lost and the optical heart sensor lets you know when school is stressing you out or you're over-exerting yourself.
This clever Apple Watch Series 3 Sport Band is great for school athletics as well. It's waterproof, so you can take it swimming or just use it for gym class and track your steps and other activities. Not only is this sport-band super-convenient, but it's also sturdily made for all those rough and tumble days at school. You can combine this product with one of the best Apple watch chargers from our list.
Key Features:
GPS, Optical heart sensor & other features
Digital Crown
S3 with a dual-core processor
Accelerometer and gyroscope
Watchos 5
Aluminum case
Apple AirPods with Wireless Charging Case
It's not always easy to study with a house or classroom full of noisy people and those distractions can prevent you from studying for that all-important test or even stop you from finishing an assignment before it's due. These Apple AirPods with Wireless Charging Case are ready to use right out of their case. You can easily set them up to use with all of your Apple devices and they automatically turn on as soon as you put them on. You can double-tap them to play your tunes or skip to the next one and you get quick access to Siri with a simple, "Hey Siri".
These AirPods charge quickly in the case so they're always ready to go and with rich, high-quality audio and voice, you'll never have an issue listening to recorded lectures or phone calls with your family and friends. You can also seamlessly switch between devices, so no more wasting time fiddling with devices and wires. These AirPods are ready to go whenever and wherever you are. And it also makes a great gift for audiophiles in your life.
Key Features:
Automatically on, automatically connected
Easy setup for all your Apple devices
Quick access to Siri by saying "Hey Siri"
Double-tap to play or skip forward
Charges quickly in the case
Rich, high-quality audio, and voice
Specification:
Brand

Apple

Weight

1.55 Ounces
XP-Pen G430S OSU Tablet Ultrathin Graphic Tablet

Throw away that boring old mouse and move into the future with this digital tablet drawing pen from XP-Pen. It is compatible with most operating systems and applications so you can have it beside you when you work. XP-Pen G430S OSU Tablet Ultrathin Graphic Tablet is suitable for right or left-handed users and it's battery-free so you won't need an additional charger. Simply plug it into your device and play, draw, sketch, write or do anything else you need to do.
Use this great gadget for presentations, assignments or for anything else you happen to be working on.
Key Features:
Designed for OSU! gameplay, drawing, sketching & more
Suitable for right and left-handers
The battery-free stylus does not require charging
Plug and play, portable & ultra-thin
Great for digital drawing, editing, and online education
Compatible with most Operating Systems and applications
Specification:
Brand

XP-Pen

Weight

4 Ounces
Apple MacBook Air with Apple M1 Chip
What do we need to say about the MacBook Air? First released in 2008 as a more affordable alternative to the MacBook Pro, it's the perfect laptop for school and college students. With an 8-core CPU and Apple's new M1 chip, it delivers lightning fast CPU, GPU, and machine learning performance. In fact, some reviewers have said that it's almost pointless spending the extra money on the MacBook Pro now because the MacBook Air is so damn fast. If you're just buying this laptop for school work and internet research, it's probably a little overpowered. It can easily handle photo editing, video editing, music production, and gaming. Another super important feature is the new improved battery. It can last up to 18 hours on a single charge, which means it can easily last through the school day and keep going on those after school study sessions! 
It might seem a little expensive for a laptop but the performance and durability make it money well spent. Just make sure you get every type of insurance possible. Apple repairs are notoriously expensive.
Key Features:
Apple M1 chip 
8-core CPU 
16-core neural engine
8GB of unified memory
Superfast SSD storage 
18-hour battery life
Touch ID bar 
Specification:
Brand

Apple

Model

MacBook Air

Weight

4.44 Pounds
Apple iPad Mini (Wi-Fi, 64GB) – Space Gray
The Apple iPad Mini might just be the ultimate back-to-school gadget. It's versatile enough to be used for all schoolwork or just as an additional tool to a laptop. With the new A12 Bionic chip, it delivers incredibly fast performance and can run the latest (and most powerful) apps. There's a reason the iPad has stayed at the top of the tablet game and that's because it's the best. The other main feature is the super bright 7.9-inch retina display. Easy to read in any lighting conditions and full of amazing color, it's also one of the most sensitive touch screens around. Buy an Apple Pencil (sold separately) and you'll never need a sheet of paper again. We could go on and on about all of the iPad's amazing features but instead, we'll just say this – if you're going back to school, this will make life a whole lot easier. 
Key Features:
A12 Bionic chip 
7.9-inch retina display 
Touch-ID fingerprint sensor
8MP back camera, 7MP FaceTime HD front camera
Stereo speakers
Up to 10 hours of battery life
Specification:
Brand

Apple

Model

iPad Mini

Weight

10.6 Ounces
New Back-To-School Tech Gadget FAQ
Q: Why Do Students Need Tech Gadgets?
A: The last decade or so has seen a rise in students coming to school with phones and other gadgets. Once upon a time, this was unheard of and the only device a student may have had was an old calculator. While some parents and academics claim students have become too reliant on gadgets and find them detrimental, others will tell you they are an invaluable tool that can be used to enhance education.
The best back to school tech gadgets will help in many ways. Some of these gadgets will be used to replace a heavy collection of school books, while others can be used as a replacement for traditional items, we used to find in the average school bag. The fact of the matter is, that we are in the digital era and it would be a waste to not take advantage of the technology available to us. Technology will only go forward and more convenient devices will be available in the near future. In order to keep up with these advances and make use of them in the future, students and teachers need to use them now.
Q: What Are The Advantages Or Disadvantages Of Allowing Students To Use Tech Gadgets?
A: Before encouraging our schools to implement back to school tech gadgets into the curriculum, it's important to examine the advantages and disadvantages of digital devices and gadgets.
Advantages
Encourage Independent Learning – Tech gadgets are great for self-learning. With access to the internet, students can do a lot of research for assignments. The internet is an enormous and free library of information that can help students and encourage them to learn independently. No more driving to the local or school library or investing in bulky, expensive encyclopedias. Students can look up any topic and ensure their assignment is packed with great work. What's more, when they're done, they can send their work directly to their teacher.
Teachers And Students Can Communicate More Effectively – Educators can communicate more readily with their students in a number of ways. If a student is absent from school for whatever reason, they can communicate directly with their teachers to stay on track with lessons and not fall behind with homework. They can be given instructions on a daily basis and never fall behind.
Disadvantages
Distraction Or Addiction – The trouble with constant internet access is that it can be a distraction. Although students have access to educational information, they also have access to entertainment as well. Not only can this distract them from their studies, they can also become addicted to their gadgets and neglect their school work.
Decreased Creativity – With so much information available at their fingertips, tech gadgets can stifle creativity. That is because students no longer need to use their imaginations when they are overloaded with information. By taking away constant internet access, some students will need to tap into their creativity again.
Lack Of Social Skills – The biggest downside of students having free access to tech gadgets is that much of their social communication is done via social media. Without actual and frequent human contact, some young people will miss out on experiencing proper social skills like speaking face to face or reading facial expressions.
Sign Up Now
GET THE VERY BEST OF GEARHUNGRY STRAIGHT TO YOUR INBOX