Fire HD 8 Tablet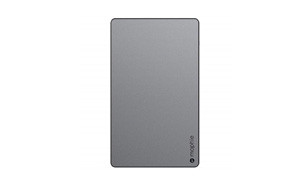 mophie powerstation XXL External Battery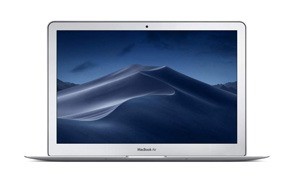 Apple 13-inch MacBook Air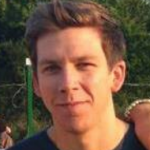 Going back to school brings with it a few mixed emotions. On the one hand, the holidays are over and it's time to go back to reality. On the other hand, you get to see all your friends again and getting back to the routine of learning and studying can be quite rewarding.
To take the sting out of going back to school, it's good to have a few new things. With modern technology, there is a whole new set of gizmos and gadgets that are perfect for the budding student. Whether you're shopping for yourself, or you're looking for the latest device to give to your young student, we've put together a great selection of the best new back-to-school tech gadgets that all students will love to have in their backpacks.
The Best New Back-to-School Tech Gadget
New Back-to-School Tech Gadget FAQ
Q: Why Do Students Need Tech Gadgets?
A: The last decade or so has seen a rise in students coming to school with phones and other gadgets. Once upon a time, this was unheard of and the only device a student may have had was an old calculator. While some parents and academics claim students have become too reliant on gadgets and find them detrimental, others will tell you they are an invaluable tool that can be used to enhance education.
The best back to school tech gadgets will help in many ways. Some of these gadgets will be used to replace a heavy collection of school books, while others can be used as a replacement for traditional items, we used to find in the average school bag. The fact of the matter is, that we are in the digital era and it would be a waste to not take advantage of the technology available to us. Technology will only go forward and more convenient devices will be available in the near future. In order to keep up with these advances and make use of them in the future, students and teachers need to use them now.

Q: What Are The Advantages Or Disadvantages Of Allowing Students To Use Tech Gadgets?
A: Before encouraging our schools to implement back to school tech gadgets into the curriculum, it's important to examine the advantages and disadvantages of digital devices and gadgets.
Advantages
Encourage Independent Learning – Tech gadgets are great for self-learning. With access to the internet, students can do a lot of research for assignments. The internet is an enormous and free library of information that can help students and encourage them to learn independently. No more driving to the local or school library or investing in bulky, expensive encyclopedias. Students can look up any topic and ensure their assignment is packed with great work. What's more, when they're done, they can send their work directly to their teacher.
Teachers And Students Can Communicate More Effectively – Educators can communicate more readily with their students in a number of ways. If a student is absent from school for whatever reason, they can communicate directly with their teachers to stay on track with lessons and not fall behind with homework. They can be given instructions on a daily basis and never fall behind.
Disadvantages
Distraction Or Addiction – The trouble with constant internet access is that it can be a distraction. Although students have access to educational information, they also have access to entertainment as well. Not only can this distract them from their studies, they can also become addicted to their gadgets and neglect their school work.
Decreased Creativity – With so much information available at their fingertips, tech gadgets can stifle creativity. That is because students no longer need to use their imaginations when they are overloaded with information. By taking away constant internet access, some students will need to tap into their creativity again.
Lack Of Social Skills – The biggest downside of students having free access to tech gadgets is that much of their social communication is done via social media. Without actual and frequent human contact, some young people will miss out on experiencing proper social skills like speaking face to face or reading facial expressions.