Best Cooling Fans in 2022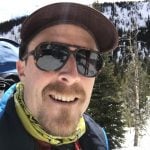 This product guide was written by Sean McCoy
Last Updated
May 10, 2022
Sean McCoy
Sean McCoy is the editorial director at Lola Digital Media. The former editor-in-chief of GearJunkie.com, McCoy now manages a portfolio of websites dedicated to helping consumers find the best products for their needs. A graduate of the University of Minnesota's School of Journalism, McCoy built his reporting skills at the St. Paul Pioneer Press and an internship at The Family Handyman before moving to the Virgin Islands, where he served as a sports reporter and photographer at the Virgin Islands Daily News for nearly 10 years. Now a resident of Denver, Colorado, McCoy is an avid mountain man and ultramarathon runner. When he's not hunting or fishing with his dog Leika, he's skiing, trail running, or often working on home repairs or improvement projects. Among his proudest achievements,
McCoy was named "Dirtbag of the Year"
in Elevation Outdoors' "Best of the Rockies" awards in 2020.
GearHungry may earn a small commission from affiliate links in this article.
Learn more
Cooling Fans are a great way to stay comfortable during the dog days of summer. Less expensive than air conditioners, fans come in myriad shapes, sizes, and power outputs. They are usually inexpensive to buy and require a lot less electricity than air conditioners.
In my 20 years of adulthood, I've never had air conditioning in my home other than a small portable air conditioner in a guest room. And I lived in both the Caribbean and Denver, both of which can be blazing hot in the summer! So suffice to say, I've done my homework.
The fan industry has undergone a quiet but important revolution with the introduction of bladeless fans. Since we're a forward-looking bunch our list includes both traditional and bladeless models. So here they are, the best fans to cool a room.
The Best Cooling Fan
Vornado 630 Mid-Size Whole Room Cooling Fan

The Vornado 630 packs an impressive amount of cooling power into a compact unit. It's small enough to sit in the corner of the room or on a desktop but can push air up to 70-feet, making it one of the most powerful fans of its size on the market. This amazing power comes from Vornado's signature Vortex air circulation, which moves air more efficiently than a traditional bladed fan. This is one of the smallest fans in Vornado's range but you won't be left wishing you'd bought something bigger. 
It has a three-speed manual control that allows you to select the perfect level of airflow for the room. Unfortunately, it doesn't come with a remote control but that's the only downside to this fan, in our opinion. On the plus side, it's backed by a five-year warranty that protects your purchase against unexpected damage. If you need a perfect solution for the distribution of airflow around your house, check out our selection of the best duct fans.
Key Features:
Vortex air circulation 
Three-speed manual control 
Pushes air 70-feet 
Five-year warranty 
Compact design
Specification:
Brand

Vornado

Model

CR1-0074-06

Weight

5.84 pounds
Lasko 3300 Wind Machine Cooling Fan

The Lasko 3300 Wind Machine is a step up from the weak and loud box fans that seem to have been flooding the market. When you think about it, there are only two things you really want from a fan like this – cooling power and quiet operation. This fan provides both. It has a five-blade design that maximizes airflow whilst reducing noise. We don't know the exact numbers but it moves a lot more air than most box fans. 
You can choose from three energy-efficient speeds to find the right amount of wind power for you. It doesn't come with a remote control but the controls are easy to use and each setting provides plenty of cooling power. We also really like the fact that it has an easy-grip handle, which makes it easy to move around. If you want to keep your patios and porches comfortable in summer, check out our guide to the best outdoor ceiling fans.
Key Features:
Five-blade design 
Three fan speeds 
Energy-efficient design 
Easy-grip handle 
Six-foot cord 
Specification:
Brand

Lasko

Model

3300

Weight

9.25 pounds
Lasko T42951 Stand Up Cooling Fan

Lasko standing fans have been trusted for generations to deliver quality, performance, and style. The T42951 Wind Curve Portable Electric Stand Up Fan model is the latest selection to combat the uncomfortable heat and is just the perfect companion you need to enjoy a truly relaxing moment all year round, day or night. This fan will fit into the smallest of places where none of its rivals will be able to. Standing 43 inches tall on top of a 13×13 inches base, the exquisite design makes it occupy the least space whilst delivering a maximum accomplishment.
Featuring three-speed settings of high, medium and low, it is set to give you the highest level of comfort you need for complete rest after a hard day's work. Its characteristic night-time setting dims the controlled display automatically and sets the fan at one hour high, then to next hour medium, and eventually stays at low until you feel the need to set it into another mode. The fan is designed as such that it virtually drives out damp and stuffy air and brings in the freshened cool air; then circulates the same in the right proportions to every single corner of the room. It is the perfect cooling device for the dorm, kitchen, office and the bedroom. The super-low noise makes you hear your stereo and TV sound clearly even if it is set at high. For more amazing cooling options for your home, check out our guide to the best window fans.
Key Features:
43-inches tall
13" x 13" base
Three-speed settings (low, medium, & high)
Night-time setting
Oscillating motion
Available in eight colors
Specification:
Brand

Lasko

Model

T42951

Weight

12.1 pounds
Dyson Cool AM07 Air Multiplier Cooling Fan

The Dyson tower fan gives you the ideal environment for work, leisure, and relaxation. It is the only types that use the patented air multiplier technology to deliver fresh cool air in the midst of damp stuffy environments. At the same time, it avoids all the dangers associated with high-speed blade fans in the vicinity of little children. The Dyson Cool AM07 Air Multiplier Cooling Tower Fan generates a stream of air that is carefully controlled and distributed by its ten airflow settings and an LED digital display. It has a very wide programming range for automatic shut off between a quarter of an hour and nine hours at preset intervals.
The powerful motor is engineered to deliver strong airflow with an extremely low noise level and at a reduced energy intake. The curved and magnetized remote control that sits comfortably on the side of the fan comes handy to complete the convenience and quality of this amazing product. The high-velocity air is then sent up the oscillating tower to be spread evenly across the surroundings. This fan cleans easily and very easy to maintain it comes in its characteristic black and grey color. And for further reassurance, a full one year warranty is on offers.
Key Features:
Patented Air Multiplier technology
Available in four colors
Ten airflow settings
LED digital display
Oscillating tower
Specification:
Brand

Dyson

Model

63456-01

Weight

9 pounds
Dyson Air Multiplier AM06 Table Cooling Fan




The AM06 delivers robust air flow with near silent operation and without a fan blade in sight. It does that by drawing air from the environment and then accelerating it in the bladeless tube before releasing that air back into the space via discreet vents. The resulting air stream is smooth and powerful and seems to appear literally from nowhere. It's a remarkable engineering achievement that is going to change the way we look at fans. For more great fans, check out our high velocity fans review.
Key Features:
Air Multiplier technology
10 airflow settings
Sleep timer
Oscillating motion
Specification:
Brand

Dyson

Model

49095-01

Weight

6.83 pounds
Looks alone make it a first rate conversation piece
Virtually maintenance free operation
2 year limited warranty
You could buy a dozen standard fans for the price
Vornado 783 Full-Size Whole Room Air Cooling Fan




The 783 sidesteps the oscillating action of most fans in favor of creating a vortex of air that can be felt throughout the room all the time, instead of only when the fan is on you. The effect is much more like that of an wall AC unit rather than a fan and you'll appreciate that during the next summer heat wave. The Vornado also is also adjustable and offers 3 air flow speeds.
Key Features:
Engineered with the company's Vortex Technology
Adjustable height and air flow angle
3 air speed settings
Weight 12 pounds
Specification:
Brand

Vornado

Model

CR1-0076-06

Weight

12 pounds
Does a great job keeping the air moving in hot weather
The blade guard is easy to remove for cleaning
Very stable due to the wide circular base
May present a tripping hazard if placed in traffic lanes




When we originally researched this article, we picked the Lasko 3720 to be on our list. Since then, they've released an upgrade to the fan and renamed it the Lasko 3733. This box fan looks pretty much identical to the last model, and even on closer inspection, it's hard to tell them apart. Actually, they move about the same amount of air, but the Lasko 3733 is a little bit smaller and lighter to move around. It's not a huge upgrade, but we thought it was worth adding to this list.
It's still got the top knob control to adjust the airspeed, three different speeds, and save smart technology, so it costs less than 2 cents an hour to run. Plus, it has that easy-to-carry handle and a patented safety plug. This isn't a huge upgrade, but if you like this style of fan, this model is definitely our favorite.
Key Features:
3 quiet speeds
20-inch
Save-smart technology
Easy-to-carry handle
Patented safety plug
Specification:
Brand

Lasko

Model

3733

Weight

6.8 pounds
Reliable and sturdy – hard to knock over.
Slightly smaller than the last model.
Made in the USA.
Still not the quietest fan around.
Vornado Silver Swan Table Fan




The Vornado Silver Swan table fan wholeheartedly embraces an Art Deco aesthetic that is well-thought out and beautifully executed. If you have retro style appliances in your kitchen this will fit right in. Besides being delicious eye candy the metal construction of the Silver Swan also means it's not going to crack or break if knocked over. Beyond that, there are 3 speed settings, large blades that kick out the air and the option to oscillate. A perfect addition to your home, just like some of these wall mounted fans from our list.
Key Features:
Fabricated from die cast metal
Oscillates and tilts with 3 speed settings
Ideal size for the kitchen or home office
Weight 7.5 pounds
Specification:
Brand

Vornado

Model

FA1-0060-13

Weight

7.5 pounds
An attractive Art Deco throwback design
Quite durable as you might imagine
The 5 year warranty is nice to have
It's not going to match the decor in some rooms
pureFlow QT7- Bladeless 90 degree Oscillating Fan

One of the new generation of bladeless fans that promise to revolutionize the industry. While the Dyson Air Multiplier goes for a streamlined minimalist design the pureFlow QT7 embraces a more generous, bubble type profile. This design is more than just a way to separate it from other air cooler fans however. It also serves to allow for 90 degree horizontal and vertical oscillation. This oscillating fan is ideal for the home office or kitchen or even the kids' room since there's no danger of blade-related injury.
Key Features:
12 different speed settings
Highly energy efficient
Bladeless design is safe for kids and pets
Weight 6 pounds
Specification:
Brand

GreenTech Environmental

Model

QT7

Weight

6 pounds
90 degree horizontal and vertical oscillation can't be beat
Small but effective even in medium sized spaces
Uses as little as 2 watts of power
Not intended to cool a big room
BLACK+DECKER BFSR18B 18 in. Stand Fan




The Black+Decker BFSR18B Stand Fan comes with 3 speed settings, 18 inch blades, both height and tilt adjustability and a remote that lets you control it from across the room. The BFSR18B also features rock solid engineering and build quality, a simple clean design and the company's 3 year limited warranty. Toss in the ability to oscillate, the intuitive control panel and an affordable price and you have value winner. Be sure to also check out our list of the best desk fans for more great items like this.
Key Features:
Adjust speed, tilt, oscillation and height
Certified UL safe
Convenient remote included
Weight 17 pounds
Specification:
Brand

BLACK+DECKER

Model

BFSR18B

Weight

17 pounds
Does a great job with larger rooms
Attractive design isn't going to drag down your decor
Automatic shut off timer is always a great safety feature
The tiny remote is easy to lose track of
Honeywell Comfort Control Oscillating Table Fan




While bladeless fans are making noise at the periphery of the industry there is still plenty of market demand for affordable and dependable bladed fans and the Comfort Control Oscillating fan from Honeywell is among the best. Everything here is clear and concise. The fan is nice and quiet at each of its 3 speeds, has durable 12' blades that move lots of air and is easy to assemble or disassemble for cleaning. It features 85 degrees of oscillation and carries a 3 year manufacturer's warranty.
Key Features:
3 adjustable speed settings
Tilts and oscillates to bring cool air where you need it
Metal grille is easily removed for cleaning
Weight 7 pounds
Specification:
Brand

Honeywell

Model

HTF1220B

Weight

8.2 pounds
A simple, durable, dependable table fan for home or office
It's very light and easily moved where you need it
Affordable price point makes it an easy choice
No frills means no frills
Rowenta VU2660 Turbo Silence Extreme Electronic Table Fan




Sometimes it's difficult to find a cooling fan that fits with your contemporary decor but the Rowenta VU2660 is the exception. It sports a sleek minimalist design that melds into the background as it goes about the job of allowing you to keep the air conditioner turned off. The 12" blades move nearly 1,700 cubic meters of cool air every minute meaning it's the only fan you'll need for the bedroom, kitchen or living room in the hot weather. Comes with a handy remote that lets you adjust your settings from across the room.
Key Features:
Extremely quiet at just 35 decibels
5 speed settings
Sleek modernist design profile
Weight 8 pounds
Specification:
Brand

Rowenta

Model

1830006169

Weight

8 pounds
Provides some intense cooling when set on turbo boost
Pumps out a lot of air without making a lot of noise
The sleek design is perfect for modern decors
A bit more than we like to spend on a table fan
Cooling Fans Buyer's Guide
How We Chose Our Selection of Best Fans
We choose the best room cooling fans based on the following criteria;
Brand - While the brand name isn't everything, a respected brand generally represents better quality. It indicates that that product had undergone extensive and continuous use and should stand the test of time. It also means that the brand will likely stand behind the product in the event of a warranty issue.
Price - Sometimes, you get what you pay for. But the price of a fan is an important factor for many consumers. We've done our best to find products that provide high quality even at a lower price. Sure, some of these may give up some features or power, but they will still perform well. And of course, we've included a few more expensive, luxurious products for those who prefer to invest in a long-lasting cooling fan that should not need to be replaced for many years.
Customer Reviews - Yes, we read the reviews too! Real customers who have tested the products first hand provided valuable feedback for potential buyers. It is very hard for any product to get a hundred percent positive review, but by looking at the trends, we can judge how customers perceive the item and so can be in a good position to form an opinion on its quality. High quality and performing products attract more positive than negative reviews and the greater the percentage of positive reviews, the higher the quality of the product.

Features to Look For in a Cooling Fan
Size - There is the general saying that size matters, and if applied to fans, the smaller the size, the more attractive the fan. This might be because many people are optimizing space for competing gadgets and items. So, if you can get a fan that can deliver the same power and performance as others but will occupy less space, the better. Additionally, there is the belief that if the product is smaller, it is more efficient. With that said, larger fan blades will often move more air, so there is definitely a time when bigger is actually better. Try to find a balance between power and size that fit your space.
Power - Simply put, the more power a fan has, the more airflow it can circulate. That is not to say that the efficiency of the motor does not matter.
Weight - Many consumers perceive a lighter fan as better because it's easier to move around. But if you really want to move a lot of air, you'll often find a quality fan is somewhat weighty. Superior parts like motors, fan blades, and protective coverings will often bring with them a sturdy feel.
Noise Output - While cooling fans are getting quieter with technological advances, they still make some noise. Higher-end fans like Dyson have made advances in fan technology that make them remarkably quiet. but that said, a silent fan is still far from reality. It's worth noting that quieter fans tend to pack in good technology so the wear and tear of internal moving parts will be less, and hence durability will be enhanced
Types of Cooling Fans
Ceiling fans are mounted permanently on the ceiling of a room. For those in hot climates without air conditioning, this is the best fan for cooling a room. They take up no space that would be normally occupied by people or objects but can move huge amounts of air. The only downside is they require some handiwork to install and also can hit tall objects in shorter rooms (I've dinged a few surfboards in this manner!).
Pedestal fans are rotating blade fans with blades. They usually oscillate to move air around all of a room or can be fixed in one place with a button.
Tower fans do not employ rotating blades to circulate air but rather use impeller blades in cylinder housing to move the air through a column and direct this air in the required direction. They tend to be very quiet and have less air buffeting but cost more than other options.

Cooling Fans FAQ
Q: Fan vs air conditioner - which is better?
A: Cooling fans and air conditioners keep people comfortable in different ways. Air conditioners lower the temperature of the air in a room and are generally the gold standard for comfort. But air conditioners require much more electricity and cost more than fans. So if you don't mind a little heat a fan is a less expensive and more environmentally-friendly alternative. By circulating the air, it will help you stay cooler and more comfortable on a hot night.
Q: How do I maintain a fan?
A: Cooling fans require very little maintenance. Mostly, clean dust and debris from the fan blades and housing regularly and make sure all components are fastened tightly. If the fan starts making noise, check for loose parts first. Whatever the case may be, be cautious the way you remove and fix back the parts since any misalignment can lead to electrical shock. If you are not sure of the way to clean it, consult with a qualified electrical technician.
Sign Up Now
GET THE VERY BEST OF GEARHUNGRY STRAIGHT TO YOUR INBOX