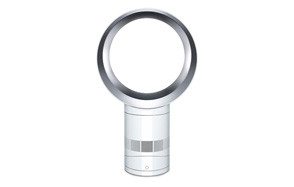 Dyson Air Multiplier AM06 Table Cooling Fan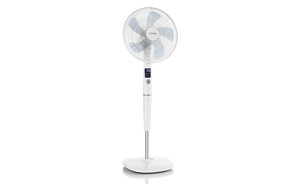 Klarstein Silent Storm Pedestal Fan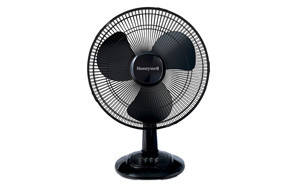 Honeywell Comfort Control Oscillating Table Fan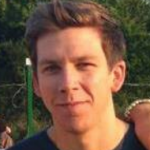 Cooling fans have been around for decades and are still the most common defense we have against the dog days of summer. This type of electric fan comes in myriad shapes, sizes and power outputs and is usually inexpensive to buy and run. The cooling fan industry is undergoing a quiet but important revolution with the introduction of bladeless fans and since we're a forward-looking bunch our list includes both traditional and bladeless models. So here they are, the best cooling fans of 2019.
The Best Cooling Fan
Cooling Fans Buyer's Guide
How we chose our selection of the best cooling fans
Quality - When it comes to the electric fan "quality" is a relative term. You have everything from extremely high tech state-of-the-art fans that are built to impress to box fans made of plastic that aren't going to impress anyone and yet they do their job faithfully for years because there is quality engineering behind them. So we try to keep in mind the function of the fan when determining its level of quality.
Brand - 20 years ago the brand might have weighed heavily on our thought process. After all, there were only a relatively small number of companies making this type of fan for the US market. Today however, there are literally hundreds of brands available either direct from a brick and mortar store or over the Internet from retailers near and far, foreign and domestic. So we don't give a lot of weight necessarily to brand. We're looking more for overall quality and value.
Price - Price is not as important to us as value. Value is the combination of quality engineering, build quality, effectiveness, energy efficiency, noise levels and long term durability. Whichever fans do the best job in those categories get our attention regardless of price.

Features To Look For In Cooling Fans
Size - The size of the fan, that is the diameter of the blades, is one of the main considerations you need to weigh when buying a cooling fan. If all you're looking for is a table fan to move a little air around the kitchen while you cook or on a warm spring afternoon you won't need anything too big, maybe 8 or 10 inches. Same for a bathroom fan. If on the other hand you want to get air moving in your large living room/dining room area you're going to need something bigger. Preferably a standing floor fan of 12 or perhaps 14 inches or more.
Power - Power and airflow go hand in hand. The more powerful the fan the greater the amount of air it will move. Airflow is measured in cubic feet per minute or CFM so when purchasing a fan for a large space you're going to want to look at not only the size of the fan blades but how many CFM it can move. This is not such a big consideration when looking for a small table fan. But if you want to put a fan out on the deck during hot weather events it had better move some serious CFM.
Weight - Weight is something a lot of folks don't spend time thinking about relative to their floor or table fans. But the heavier something is the more stable it is and that can be important especially if there are kids in the house. The last thing you want is for the fan to spill over on top of your youngster if they bump into it. A fan with a heavy base won't tip over due to incidental contact but a light one probably will.
Design - Retro designs are making a big comeback in recent years and the bladeless fan represents the biggest departure from standard fan design ever. The bottom line is that today, there is a fan design to match every decor and every taste. Although taste is still a purely subjective matter.
Noise - Nobody wants a noisy mechanical fan clanging away while they're trying to sleep. But many low-end fans are still prone to making a good deal of noise. The difference between today and a couple of decades ago is that today you don't have to put up with noisy fans. There are any number of fans on the market now that run virtually silent.
Durability - Plastic can crack and break easily if the fan is knocked over. Conversely, if it's left to its own devices its longevity is only limited by the quality of the motor. Metal fans on the other hand won't crack or break if they're knocked over, but they may begin to corrode if the atmosphere is damp and chances are good they're going to become clang-o-matics in time.

Cooling Fan FAQs
Q: What Is A Cooling Fan?
A: A cooling fan is defined as any fan that is designed to help cool down a room, office, public space or anywhere else occupied by people. They are different than other fans that are tasked with cooling electronic equipment, car radiators or venting exhaust from kitchens, bathrooms and the like. The cooling fan takes 2 primary shapes: either as a small pedestal fan designed to sit on a table or counter top or as a standing fan that's anywhere from about 3 to 6 feet tall.
Q: Fan vs Air Conditioner?
A: The fan vs air conditioner debate has been raging for decades but which side people come down on is almost always a matter of finance. No one in their right mind will argue with the virtues of air conditioning on a hot summer day. But at the same time air conditioning is expensive and uses a lot of electricity so it's not very environmentally friendly either. Fans on the other hand use far less electricity than the air conditioner. Although if you get several of them going to cool down a room the difference in energy usage is not going to be all that great.
Q: How to Maintain a Cooling Fan?
A: It's a good idea to clean your electric fan on a regular basis. Perhaps every couple of months during the warm weather months. This will help the mechanical fan run more efficiently and also stop it from blowing dirt that's accumulated on the fan guard into your face all day. Most of today's best cooling fans are made of plastic and come apart easily so this type of maintenance usually only takes half an hour or so using damp cloth.