Best Salt Lamps In 2022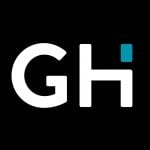 This product guide was written by GearHungry Staff
Last Updated
May 10, 2019
GearHungry Staff
GearHungry Staff posts are a compilation of work by various members of our editorial team. We update old articles regularly to provide you the most current information. You can learn more about our staff
here
.
GearHungry may earn a small commission from affiliate links in this article.
Learn more
Whether you believe in their curative properties or just want to make a statement with unique decorative pieces, Himalayan salt lamps will surely give a new lease of life to your interior. But if you want to both beautify your home and take advantage of their beneficial properties, you need the best salt lamps.
These peculiar decorative items craved in pink Himalayan salt can improve the air quality in your home by producing negative ions and changing the charge of the surrounding air, with important positive consequences on your health.
Salt lamps can improve your mood and sleep by boosting your serotonin levels; they can calm allergies and reduce asthma.
But besides health benefits, they can also enhance the atmosphere and create a unique, romantic ambiance.
But not all lamps can live up to the expectations. That's why we engaged in the mission of finding the best ones around. After scouring the market and trimming down options, we were left with the four best salt lamps in this guide. Check them out below.
The Best Salt Lamp
Himalayan Glow 1002 Pink Crystal Salt Lamp
The first on our list of the best salt lamps and also our favorite, the Himalayan Glow 1002 is guaranteed to impress. It keeps unaltered the rugged beauty of a salt block freshly extracted from a mine, and will surely give a unique touch to your interior.
This handcrafted lamp is carved in Himalayan rock salt from Pakistan and radiates a warm, amber glow able to enhance the atmosphere and create an elegant ambiance. Whether you want to make a statement in your living areas or need something unique for a bedroom, this lamp creates a sense of peace and relaxation that can easily boost your mood.
It comes in different sizes between 5 and 30 pounds. Our preferred is the 8-11 pounds model, which is big enough to become a focal point on a coffee table or yoga studio, yet small enough to fit perfectly on a bedside table or above a fireplace.
We also like that this lamp maintains unaltered the shape of mined salt rocks, which means each piece is unique. Colors may also vary from one lamp to another, from soft pink to slightly orange, depending on the type of minerals in the sediment.
Beauty is enhanced by the elegant base made from Neem wood. Due to the natural antibacterial properties of salt, the base is mold and mildew resistant, while the plastic support underneath will protect your surfaces from humidity.
Himalayan Glow comes with a 15-watt incandescent bulb that's easy to change and a patented dimmer switch you can use to adjust brightness and create the right soothing atmosphere or romantic vibe. If you love lamps, check out our guide to the best desk lamps.
Key Features:
Himalayan rock salt from Pakistan
15-watt incandescent bulb included
Dimmable light
Available in different sizes
Natural crystal shape
Specification:
Brand

Himalayan Glow

Model

1002

Weight

8-11 Pounds
Levoit Kana Himalayan Pink Crystal Salt Rock Lamp
Another Himalayan salt lamp that truly deserves your attention is this one by Levoit. Just like our best choice, the Kana lamp has a unique crystal shape that looks amazing in any environment. It is also large enough to make a statement as a centerpiece while fitting perfectly on a smaller shelf.
Its amber glow creates a romantic atmosphere and adds warmth to your ambiance, boosting your mood and improving your sleep, but also the air quality in your home.
The lamp comes with a provenience certificate that confirms each salt block comes from the Khewra mines in Pakistan. It's not that's essential to have a certificate for such an aesthetically pleasing product, but it's nice to know you'll get what you paid for.
Another nice thing is the intuitive touch-dimmer switch you can tap and hold to adjust the brightness to your liking.
Elegance is enhanced by the stylish rubberwood base. Entirely made from natural materials, the lamp is non-toxic and suitable for homes with kids or pets. The rubberwood base is also termite and shrink resistant, and will last longer than most other types of wood even with prolonged use.
Due to the natural variation in color, size, and shape, as well as to their hand-carved nature, each Levoit Kana lamp is unique. No doubt, it is a lovely housewarming gift or a centerpiece-worthy lamp for your living or bedroom.
Soothing glow, artisanal craftsmanship, and selected quality crystals are the three strongest points that make this salt lamp worthy of being on this list. You may also like some of the best wake up lights from our list, so check them out.
Key Features:
Preinstalled 15-watt light bulb
6.6-foot long power cord
Patented touch dimmer switch
Two extra light bulbs included in the pack
The lamp comes in stylish gift box
Specification:
Brand

Levoit

Model

Kana

Weight

6.25 Pounds
D'Aplomb Natural Himalayan Salt Lamp
It's hard not to like the wild beauty of the crystal salt lamps, but if you like smooth lines and perfect geometry, this rectangular natural Himalayan salt lamp by D'Aplomb could be just perfect for your home.
It impresses with authentic lines and clean aesthetics, integrating perfectly in any interior. It's not only ideal for a bedroom or living area; it can enhance the look of your studio or office too. Thanks to its clean geometry, this lamp respects the Feng Shui principles, and it's also perfect for incorporating in Japanese or Zen home décor.
Made from pure crystal rock salt carved into unique artwork, this lamp also makes a stylish and elegant gift. It comes with a salt lampshade that glows in warm tones of amber, placed on a finely-polished footed base. The contrast between the colors enhances the elegance of this fine art product, while uniqueness is given by the nature of salt crystals.
Besides the pleasant, modern design, this lamp also works wonders when it comes to improving your mood, focus, and sleep. Its negative ions promote relaxation and romance, while the dimmable glow enhances your ambiance.
By releasing negative ions, it also traps most pollutants and boosts the air quality in your home. According to many users, it can even reduce electromagnetic radiation from computers and electronics. We have no idea if that's true, but we can certainly tell that its warm glow can help you soothe after a long day and improves the quality of your sleep.
Like the other lamps on this list, this one works with 15-watt incandescent bulbs and even comes with two of them.
It's perfect for anyone who wants unique lighting and doesn't mind to drop some bucks. Modern, sleek, and elegant, this is no doubt one of the best salt lamps to get your hands on. Don't forget to also check our guide to the best essential oil diffusers.
Key Features:
Unique modern design
Sleek hand-crafted wooden base
Made from Himalayan salt extracted in Pakistan
Dimmable light
Comes packed in a stylish gift box
Specification:
Brand

D'Aplomb

Model

Rectangle

Weight

11.5 Pounds
Ambient Salt Lamp Natural Himalayan Pyramid Salt Lamp
The last on our list of the best salt lamps on the market, this pyramid lamp by Ambient Salt Lamp is ideal for anyone who wants to make a statement. Called the Sphinx and inspired by the power of the pharaohs, it's capable of drawing all positive energies to your home. No doubt, Ambient Salt Lamp Natural Himalayan Pyramid Salt Lamp can give a unique touch to any interior.
Like all other salt lamps we featured, this one's hand-crafted, thus original. It's made from highest quality Khewra salt from Pakistan and impresses with soft but always unique shades that vary from pink to dark orange.
Placed on a wooden base that pairs beautifully with the lampshade, this pyramid improves the air quality in all elegance. We like that it's small enough to fit just right on a bedside table or office desk, while it can also make a statement when used as a centerpiece in your living space.
This authentic Himalayan salt lamp varies in color from medium pink to dark orange due to the different minerals the salt carries. At the same time, the light emanating is uneven and sometimes muted, creating a unique and enhancing light pattern.
It can easily create a soothing atmosphere or romantic ambiance, and it's perfect for placing in a yoga studio or Zen environment.
Like all genuine Himalayan salt lamps, the Sphinx lamp will also create a therapeutic environment. It generates negative ions that can quickly improve the air quality in your home. It eases asthma and allergy symptoms while promoting sleep and enhancing your mood.
Perhaps the wooden base is not as sleek as others, but it can still enhance the overall look and quality of this lamp.
The Sphinx may not come with all bells and whistles present on other lamps. It only comes with one light bulb and a standard dimmer switch. Nevertheless, it has a price that won't break the bank and delivers all the value for money you can expect.
Tinier than the other lamps on this list but particularly stylish, it provides the perfect amount of ambiance to a smaller space. You may also like some of these cool pendant lights from our list, so check them out.
Key Features:
Certified Himalayan salt lamp
Original pyramid shape
15-watt light bulb included
Dimmable light
Handcrafted in Pakistan
Specification:
Brand

Ambient Salt Lamp

Model

Sphinx

Weight

7.8 Pounds
Sign Up Now
GET THE VERY BEST OF GEARHUNGRY STRAIGHT TO YOUR INBOX