Gifts For Whiskey Lovers in 2022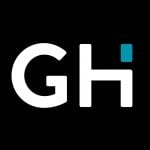 This product guide was written by GearHungry Staff
Last Updated
October 22, 2018
GearHungry Staff
GearHungry Staff posts are a compilation of work by various members of our editorial team. We update old articles regularly to provide you the most current information. You can learn more about our staff
here
.
GearHungry may earn a small commission from affiliate links in this article.
Learn more
One of the obvious choices to gift whiskey lovers with is, well, a bottle of whiskey – but let's face it, the whiskey connoisseur in your life probably already has a well-stocked bar full of their favorite selections. This is where we come in! We have scoured the net to find out what really tickles the fancy of whiskey enthusiasts and have curated a list of best gifts for whiskey lovers that will appeal to both newbie drinkers as well as your authentic aficionados. From gorgeous decanters, innovative chilling gadgets to classic flasks, we know how this spirit of choice is meant to be savored and appreciated.
Gifts For Whiskey Lovers




While some might frown at the idea of adding ice to whiskey, many do prefer the warm malt to be slightly chilled. With Tovolo's large ice spheres, you can keep your drink cool without compromising or diluting the pure taste of the spirit.  The bulky balls of ice are rock solid and take quite some time to melt, which is great if you want to keep your drink cool without having a watered-down glass of fine whiskey. The Tovolo mould is easy to use and is made from strong and durable plastic to ensure that it offers more than a lifetime's use. Thanks to these features, it makes a perfect Christmas gift. What we also love about these spherical ice pieces is that they don't only keep a drink cooler for longer, but they look super dignified and decorative in a glass too!
Key Features:
Perfect spheres of ice every time
Designed to preserve the flavor of a drink
Can be used for decorative purposes
BPA-free and dishwasher safe moulds
Specification:
Brand

Tovolo

Model

80-9697

Weight

8.8 ounces
Whiskey Stones Gold Edition

Keep things classy with these FDA approved non-toxic and reusable ice stones. Whiskey Stones Gold Edition oozes sophistication and will add a decorative touch as the diamond-shaped cooling stones clink glamorously around in a glass of aged whiskey. Perfect for entertaining or to simply chill your drink as you wind-down after a long and strenuous day, these gel-filled golden re-usable ice "stones" come packaged in a premium tin box that adds to the appeal and makes this a perfect gift set for men who love to drink. This is just another innovative way to keep your drinks cool whilst avoiding the diluted taste of melted ice. 
Key Features:
Comes with silicone tip tongs
Includes 8 golden diamond-shaped stone
Stones are made from Food Grade 304 Stainless Steel
Pre-packaged in a premium quality gift box
Specification:
Brand

NIFTY5

Model

0117N5

Weight

11.2 ounces
The Ultimate Book of Whiskey

This Ultimate Book of Whiskey will make a perfect addition to any spirit lover's library. With detailed information on over two hundred selections of whiskeys from around the world, this encyclopedia has the ability to turn anyone into a malt, rye, and bourbon connoisseur overnight. The hardcover book boasts beautiful images and glossy pages and has been designed to include a cover that would look appealing on any coffee table or bar surface.  As you flip through each of the entries, you can expect to learn about whiskey history, distilling methods, and tasting styles – making this book an ideal introduction into the world of whiskey for those who are just beginning to show interest in the spirit.
Key Features:
Designed to appeal to masculine characters
High-quality glossy pages
Features over 200 selections of whiskey
Includes 224 pages
Glencairn Whisky Glass Set of 4

Aged and premium whiskey blends deserve to be sipped from only the finest and clearest of whiskey glasses –just like Glancairn's set of high-quality lustrous crystal tumblers. Designed to look unique and elegant, the weighted glass feels as smooth as the caramel-colored contents and fits perfectly into the palm of one's hand. A stunning addition to any drink's cabinet, these magnificent crystal glasses have a been skilfully made to include a full bowl, a stylish and weighted base, and a tapered top. All of these attributes work together to bring out the nuances of your favorite blend. These glasses are for serious whiskey drinkers who appreciate the fact that the best whiskey deserves only the best glassware! This also makes a perfect gift for coworkers. 
Key Features:
Winner of the 2006 Queen's Award for Innovation
Fits comfortably into the palm of one's hand
Lead-free
Elegant and unique in design
Specification:
Brand

Glencairn

Model

781 10 04

Weight

1.5 pounds
Godinger Dublin Whiskey Decanter

You have just broken the seal of one of your favorite spirit blends and while the bottle it came in looks pleasant with its colorful branding, a classic crystal whiskey decanter is what emits elegance and sophistication as it perches pristinely on a polished countertop. The Godinger Dublin Whiskey Decanter is a prime example of how whiskey should be kept; in a decanter of weighted brilliance! Boasting a classic Irish design of sparkling wedges and diamond cuts, you will be pleased to know that the Dublin decanter has been crafted from 24 percent lead crystal, and together with an airtight seal, the flavor of the whiskey will be locked in as it matures and retains its taste.
Key Features:
A two-piece whiskey decanter set
A classic Irish design
Coordinates with other Godinger Dublin serve ware
Crafted from 24 percent lead crystal
Specification:
Brand

Godinger

Model

25868

Weight

3.6 pounds
ChillzBlox Large Ice Cube Tray




An excellent kitchen accessory to have for entertaining, the ChillzBlox conveniently makes larger ice cubes to help delay the melting process -this ensures that your drinks stay cooler for longer while preventing melted ice from diluting your perfectly flavored beverage. Ideally suited for those who prefer their whiskey slightly chilled and on the rocks, these larger ice cube trays would also make an interesting visual to bunch bowls and will add a touch of intrigue to bar refrigerators. Exclusively Sold by The Classic Kitchen, the Chillz Box silicone ice trays come with a lifetime guarantee and would make an awesome house-warming gift or, of course, a gift for an avid whiskey enthusiast.
Key Features:
100% BPA Free food grade black silicone ice tray
FDA approved
Easy to use silicone trays
The tray makes 8 2-inch ice cubes
Specification:
Brand

The Classic Kitchen

Model

Chillz Blox

Weight

12 ounces
Uport's Pocket Hip Flask With Funnel


Hip flasks have been given as gifts to celebrate special occasions for many decades – whether it be a birthday, Father's Day, or a gift for groomsman, classic spirit flasks have always been received with gratitude. This sophisticated Uport's Pocket Hip Flask With Funnel, for example, has been made from the finest 100% stainless steel which in turn is elegantly wrapped in genuine leather to give it a good grip as well as a more masculine appeal. This leather can easily be engraved if you wish to personalize this gift and make it even more special and sentimental. And, although this pocket flask comes with all the fancy bells and whistles, an airtight seal guarantees that there will be no leaking, which makes this an extremely practical item too (especially for those who savor every drop of their favorite spirit blend).
Key Features:
Standard 8 oz Hip Flask with free funnel
Laser welded, air-pressured and quality controlled
100% leak-proof
100% stainless steel and genuine leather
Barrel-Art 5 Glass Whiskey Serving/Tasting Tray

Whiskey connoisseurs will be able to entertain their guests in style with this beautifully crafted serving tray. Perfectly designed to hold 5 glasses (compliments the Glencairn Glasses brilliantly), this is an excellent set-up to host taste-testing evenings or to simply serve guests with a brush of sophistication. Made from a French Bordeaux red wine barrel stave, Barrel-Art 5 Glass Whiskey Serving/Tasting Tray is not only practical, but it is literally a piece of art. A classic addition to any whiskey bar, recipients will accept this gift with glee and appreciation. The cherry on the top: each Barrel tray includes 5 complimentary Glencairn glasses!
Key Features:
Finished with polyurethane to preserve the French Oak
Rich red wine stained underside
Beautiful metal hoop accents
Comes with 5 Glencairn Glasses
Specification:
Brand

Barrel-Art

Weight

0.32 ounces

If you were impressed with the ice spheres and large ice cube molds, then we have no doubt that Corkcicle's innovative ice-wedge will be admired with great pleasure. The Whiskey Wedge offers a more artful way to enjoy your favorite blend and allows the spirit to chill without being watered down. Each gift set comes with one double old-fashioned whiskey glass and a silicone ice-wedge which allows you to freeze ice into the glass diagonally. This unique and almost novel gift is perfect for whiskey lovers or for those who enjoy design and attention to detail.
Key Features:
Ensures a perfectly chilled drink
Includes one silicone wedge and one glass
Exclusively sold by Corkle
Ice-wedge melts slowly to avoid dilution
Specification:
Brand

Corkcicle

Model

7001

Weight

1 pounds
The Wine Savant Diamond Whiskey Decanter




Stylishly lavish and lavish in style, Wine Savant's whiskey decanter and glass set is oh-so-sophisticated and will be appreciated by those who not only enjoy original designs but also by those who like to sip on their malts fashionably and with class. A perfect centerpiece to any bar, this hand-crafted diamond-shaped decanter with diamond glasses perches pristinely on a mahogany base. This is a stylish gift suitable for true whiskey connoisseurs and is worthy enough to hold the most mature and finest of blends.
Key Features:
Authentic mahogany stand
One diamond decanter with two diamond glasses
A patented design
A perfect addition to any bar
Specification:
Brand

The Wine Savant

Weight

3.45 pounds
24 Ounce Cocktail Shaker Bar Set

If you know someone who likes to stir things up on the odd occasion and has a knack for getting adventurous with their whiskey, then 24 Ounce Cocktail Shaker Bar Set would make a perfect addition to their drink's cabinet or bar. From an Old Fashioned to a Whiskey Smash, there's nothing wrong with mixing your favorite spirit up just a tad! Made from superior grade stainless steel and BPA-free materials, the set includes everything you will need to make the finest tasting cocktails. Pretty to look at and superbly easy to use, this gift is perfect for entertaining or simply to rustle up a single flavourful nightcap.
Key Features:
Six-piece cocktail shaker set
Easy to clean – dishwasher safe
Includes a cocktail recipe guide
An accurate tot measure ensures perfect drinks every time
Specification:
Brand

Cresimo

Weight

6.4 ounces
Brady's Barrel Aged Irish Whiskey Coffee

Brady's Barrel Aged Irish Whiskey Coffee is not your average bottle of whiskey, in fact, it's not whiskey at all! But while the contents might not be as stiff as aged bourbon, you'll still get a good kick out of the caffeine-laden contents. Stylish packed in a traditional whiskey bottle, these Irish coffee beans are simply waiting to be ground for an after-dinner delight! While some might be disappointed that the bottle does not, in fact, hold any whiskey – malt and bourbon enthusiasts will still appreciate the gift's novel take on their favorite drink. 
Key Features:
695G of Brady's Irish coffee
Hand roasted in Ireland
Packaged in a traditional whiskey bottle
An ideal after dinner drink
Whisky Scented Soy Candle

What's better than the warm smooth taste of whiskey? The scent of whiskey, of course! Whisky Scented Soy Candle is not only a perfect gift for whiskey connoisseurs but for all men who enjoy the soothing scents of candles whilst preferring more masculine undertones. Each soy candle has been hand-crafted and features two wooden wicks for a brighter and longer-lasting glow. One of the wicks crackles to give a homey fireplace effect, making this your "not so average" candle! With over sixty hours of burning time, this innovative whiskey scented candle does not only get our endorsement for being super eco-friendly but it also makes an excellent gift for those who like to take time to appreciate the finer things in life – AKA luxury!
Key Features:
White candle in a glass holder
Whiskey scented with spicy notes of amber, vanilla & sandalwood
Crackles as it glows
Appeals to both men and women
Specification:
Brand

Wax & Wick

Model

WHT

Weight

15.2 ounces
Kentucky Bourbon Whiskey Soap



These handy and deliciously scented soaps would make an excellent stocking stuffer at Christmas time! Packaged in quite a hipster-looking yellow box, this body wash will make a perfect gift for those who enjoy a good bourbon, have an appreciation for amazing aromas, and who like to indulge in artisan soaps. The scent of Kentucky Bourbon Whiskey Soap has been derived from whiskey itself and can be described as smelling rich, peppery, and oaky – a perfectly masculine scent! You'll be happy to know that this block of luxury boasts all-natural ingredients and is 100% cruelty-free – which is always a bonus!
Key Features:
Excellent value for money
Lathers well and perfect for body and hair
Environmentally friendly
Hand-crafted artisan soap with real whiskey
Specification:
Brand

Swag Brewery

Weight

5.6 ounces
101 Whiskies to Try Before You Die

A bucket-list for whiskey lovers, this beautifully bound and covered book features a list of 101 whiskeys that every true spirit connoisseur should try in their lifetime. Without paying attention to only award-winning blends, the author of the book, Ian Buxton, has brought together a magnificent variety of whiskeys that are not too expensive and for the most part, are easy to find. The intention of this book is not to bore one with brands and monotonous information – instead, its sole purpose is to get straight to the point by turning amateur enthusiasts into educated experts. A perfect gift for newbie whiskey drinkers to the more cultured types, 101 Whiskies to Try Before You Die will be well-received by true bourbon, malt, and rye lovers.
Key Features:
Hardcover book with 224 pages
2017 updated edition
A simple guide for whiskey enthusiasts
101 whiskeys from around the world
Vacuum Insulated Hydro Flask

Perfect for those who enjoy their whiskey on the go, this highly durable and brilliantly designed Temp Shield insulation flask is the ideal companion for those who often find themselves out and about in the wild but still like to enjoy a stiff drink that helps to complement the fresh air of mother nature. Complete with a secure press-in lid, you can rest assured knowing that your drink will be nestled well within the flask as the flavor is kept in and bugs and other creepy crawlies from the outdoors are kept out. Vacuum Insulated Hydro Flask will not only come in handy for those who appreciate a "spirited" drink, but it's also an ideal accessory to add to any camper's gear – or to a picnic set belonging to those who often find themselves enjoying outdoor entertainment.
Key Features:
Made from non-toxic BPA-free plastics and stainless steel
A powder coat ensures a slip-free grip
A comfortable to hold low ball styled cup
Comes in a variety of colours
Specification:
Brand

Hydro Flask

Model

R10050

Weight

6.4 ounces
Time and Oak Signature Whiskey Elements




While some are happy to leave the distillation process to the experts, other whiskey enthusiasts like to take their passion for the drink to the next level and will enjoy blending and maturing their own concoctions. If you happen to know someone who enjoys making whiskey as much as they enjoy drinking it, then the Time and Oak Signature Whiskey Elements will be right up their ally! These home whiskey elements are the best way to tweak your favorite blend from home and only take 24 hours to mature and smoothen your whiskey of choice. Using 100% proprietary sourced oak, these elements help to remove impurities from a drink whilst smoothening out the flavor and enhancing the overall quality. An affordable gift that will be well-received as well as put to good use!
Key Features:
Matures a drink in 24 hours
Receive two wood oak elements per package
Enables cask-quality ageing
Each element is designed for single use
Specification:
Brand

Time and Oak

Model

001A-2 2 SIGNATURE

Weight

1.44 ounces
Bitters Triple Play Variety 3-Pack

Bitters "Triple Play" is a fun and flavourful pack of drink enhancers that would make a perfect addition to a home bar and they can be used to create interesting cocktails as well as to bring out the natural flavors of your favorite spirits. Each variety pack includes a bottle of Angostura (Aromatic bitters), Regans (orange bitters), and Peychauds (New Orleans bitters) and each brand bring their own signature touch to a drink. Packaged perfectly for wrapping, this set is an excellent gift idea for whiskey or cocktail lovers and is sure to add to the entertainment with triple the fun!
Key Features:
Angostura (4 oz)
Regans (5 oz)
Peychauds (5 oz)
Awesome variety pack
Specification:
Brand

Peychauds, Regans, Angostura

Weight

2.2 pounds
Sign Up Now
GET THE VERY BEST OF GEARHUNGRY STRAIGHT TO YOUR INBOX