Gifts For Wine Lovers In 2022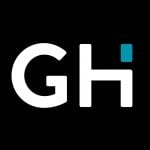 This product guide was written by GearHungry Staff
Last Updated
January 11, 2019
GearHungry Staff
GearHungry Staff posts are a compilation of work by various members of our editorial team. We update old articles regularly to provide you the most current information. You can learn more about our staff
here
.
GearHungry may earn a small commission from affiliate links in this article.
Learn more
As any cheerful giver knows, choosing a gift for any person, whether a loved one or a gift for a coworker, can be quite tricky; especially if you are the type who would rather give something thoughtful and useful that can be treasured for life. Whether for a birthday, or anniversary, many people assume that the perfect gift is one that can be possibly handed down to future generations. However, when it comes to a wine lover, there is no need to get your panties all up in a twist over getting the right gift. Assuming you have gotten to know a person and gathered that wine is something treasured by them, considering wine as a gift makes it all easier. The only question that certainly needs answering is which one will rock their taste buds? Whether a single, well-aged bottle of wine or wine hamper, what might be just perfect for you could be considered in poor taste by another. We have made things easier for you with the list below that features 14 excellent ideas of gifts for wine lovers.
Gifts For Wine Lovers
Vintorio Wine Aerator Pourer

If you have read our article on "How to Serve Wine like a Boss", you would know for sure that the taste of the wine is not only in the drinking, it is also in the aroma. By simply aerating your wine, plain ole' store brand wine can end up tasting like the good stuff retrieved from a deep, dark wine cellar of a King. The introduction of oxygen to the wine, allowing it to 'breathe' has a way of making the taste of wine much more flavourful and robust. You can totally make the wine drinking moment one to remember for your wine connoisseur friend by giving them this aerator cum decanter as a wine gift.
Although you can use a regular decanter to aerate your wine especially if it sits in there for a couple of hours, an aerator really speeds up the process. Talk about a cool wine gift! Especially as the Vintorio Wine Aerator comes with a spout, serving it after aeration is far easier. Coming in at just $13, you can make your friend happy without going bankrupt. If he or she is really into red wine, then this aerator is the perfect red wine gift, more so only red wines need to 'breathe'.
Key Features:
Comes with a spout
Can easily fit on any wine bottle
Has an elegant looking design
Literally aerates your wine in seconds
Specification:
Brand

Vintorio

Model

VAPBLK1

Weight

1.28 ounces
Wine Away Red Wine Stain Remover

As is usually the case with good times, spills and stains have a way of making their debut at the least opportune time. Times like when red wine spills all over the white table cloth or even worse, the ivory-colored dress of your boss' wife, just when you were busy fronting to be a wine pouring pro. Sigh. Wine stains are definitely one of those times when saying sorry just doesn't cut it. It's no secret how difficult red wine stains can be to remove. Now if these stains were to happen at a restaurant, you could just deaden your conscience and leave them to deal with the whole mess.
The Wine Away Red Wine Stain Remover would literally save you from having to listen to your woman having a total meltdown over the red wine stain on her 'fancy and oh so expensive dress'. This stain remover with its attractive citrus scent is effective on both new and old stains. With a 4.3 out of 5-star review from over a thousand users, it is pretty obvious why you need to be reaching out for that bottle. Of the numerous wine presents out there, this is one of the best red wine gifts that sure screams thoughtfulness like no other. After all, what good friend would leave another to battle with tough stains unaided after a fun party?
Key Features:
Has a catchy citrus scent
Works on other strong stains such as coffee, blood and juice stains
Also removes stains from carpets and other fabrics
Good for removing both old and new stains
Specification:
Brand

Wine Away

Model

79-0015

Weight

14.4 ounces




Speaking of gifts for wine lovers, a decanter would be very much appreciated by your wine-loving friend. Wine lovers are known to value decanters as they are helpful in introducing oxygen to the wine and bringing a marked improvement in taste. These lovely wine carrying vessels typically are made of glass or crystal such as the Le Chateau Wine Decanter. Most of them are real beauties especially those with curved, graceful swan-like necks.
Some types of wines especially the very aged ones tend to have sediments due to it not being filtered during the winemaking process. A decanter comes in handy here as such wine can be transferred from its original bottle and later decanted back once it has 'sat' for a bit to breathe leaving out the sediments. That is a good thing as sediments tend to interfere with the taste of the wine and overall presentation.
Nothing is as wasteful as having a well-aged bottle of wine whose taste is closed and cannot be properly savoured for lack of decanting. Decanting has a way of 'opening' up the wine like no other. Decanters such as the Le Chateau Wine Decanter look gorgeous with its wide base and easy to pour slanted spout in pure lead-free crystal giving you a chance to see the wine in all its glory, spill free. Better still, decanters can also be used to present cognac, whisky and some rum.
Key Features:
Easy to pour slanted spout
Made of pure lead-free crystal
Wide base can contain a 750ml bottle of wine
The wide base makes for an easy grip
Specification:
Brand

Le Chateau

Model

SYNCHKG083779

Weight

1.5 pounds
Host Wine Freeze Cooling Cups, Gray (Set of 2)




When it comes to wine gift ideas, it simply doesn't get more creative than with cooling cups. Filled with cooling gel, all you need to get a perfectly chilled bottle of wine is to pop those babies in the freezer for at least two hours before use. When properly refrigerated, these cooling cups can give you chilled glasses of wine for hours. They would make an excellent gift to the woman in your life. What better way to make date night a lot easier? Especially if you want to have a low key, Netflix and chill type of date night, these cooling cups will take out the waiting period for the bottle of wine you just picked up at the store on your way home to cool.
With these cups, you can start drinking right away, or at least immediately you pull the cooling cups out of the freezer. Tired of being stuck drinking hot wine during picnics especially when you are feeling too lazy to lug around the cooler? Then you really should hook yourself up with the Host Wine Freeze Cooling Cups and finally join the crew of light packing picnickers. The host offers these beautiful cups in a set of two. How romantic! You and the miss sitting out in a boat somewhere exotic, watching the sunset, chilled cooling cups in hand, sipping fine wine. Ah… Life is good.
Key Features:
Comes in a variety of colours
Has a silicone band for easy handling
Can cool all kinds of wines
Comes with inbuilt cooling gel
Specification:
Brand

HOST

Model

2962

Weight

8.5 ounces
WAERATOR Instant Electric Aeration and Decanter Wine Pourers

Knowing how wine lovers just can't do without their decanters, Waerator took things up a notch by making a decanter with a twist, as it serves as both a wine aerator and a decanter. Waerator pampers users a little by making it an automatic electric version where the wine is given room to breathe with the simple touch of just one button. With its contemporary design, shaped like a gear stick in a car, this beauty sits pretty on top of your bottle to work its magic. Keep your cup directly under the spout and just watch the rich-tasting, aromatic, well decanted, sediment-free wine just coming gushing into your glass, stopping only when you release the button.
This WAERATOR Electric Aeration and Decanter Wine Pourers are designed for wine lovers with comfort in mind. Those who appreciate the finer things life has to offer sans the headache of doing things the old fashioned way. That friend of yours whose kitchen counter is chock full of automatic can openers, coffee maker, food processor and basically every creature comfort known to man who just happens to be a wine lover is an excellent candidate for a wine gift idea such as this electric aerator and decanter from Waerator.
Key Features:
Aerates wine instantly
Easy to Clean
Draws wine out sans the sediments
Has an airtight rubber seal to keep wine fresh for hours
Specification:
Brand

WAERATOR

Model

WA-A01-BK

Weight

8 ounces
True Wine Stain Removing Wipes

With manufacturers out there scrambling every which way to make life easy on the consumer, the True Wine Stain Removing Wipes certainly hit the spot with its wine stain removing wipes. Red wine in particular, delicious and smooth on the tongue as it is, can cause you some measure of embarrassment when it decides to show up in your smile.  Pearly whites are always the preferred choice for a toothy welcoming smile. Wine-stained teeth not only scare the children but also the pretty, young things you have your sights set on. You running the streets with plum-colored teeth especially going back to work after some naughty lunchtime fun could look very unprofessional. After all, the title of 'wine connoisseur' sounds a lot catchier than the 'neighborhood drunk'.
Who doesn't enjoy a chilled glass of wine after a hard day? Most folks do, they just make sure not to look the part. These wipes are designed to cater to such little 'accidents'. You simply give a swipe of one of these 'wonder' wipes across your stained teeth and watch your whites return to center stage. Tea, the black variety, in particular, certain nuts and use of some kinds of medication have been known to give teeth a not so attractive and sometimes even a downright ugly hue. These wipes were made to salvage teeth in such sticky situations. When drawing up your list of best wine gifts, True Wine Stain Removing Wipes certainly deserves to make the cut.
Key Features:
Can be used when a toothbrush isn't handy
Has twelve wipes per pack
Saves your teeth from new stains
Has a nice citrus flavour
Specification:
Brand

True

Model

8791

Weight

0.64 ounces
Coravin Model Two Plus Pack Wine Preservation System

With all the aerating and decanting of wine going on with wine enthusiasts, it is inevitable that when the party or drinking spree is over, there will be some half opened bottles left over. Wine being out of its original bottle and peacefully breathing in the decanter is no excuse to let otherwise fine wine go to waste. With the use of good quality wine preserver, you could have your opened wine taste as good as it did the first time over a week later. The Coravin Model Two Plus Pack Wine Preservation System is one such preserver to entrust your wine and taste buds to especially with their experience in wine preservation dating over eight years.
Coravin took wine preservation to a whole new level with its system that allows you to drink the wine without actually uncorking it. Sounds like the stuff of dreams, huh? The wine preservation system is fitted with an extremely thin needle that goes cleanly through the cork and draws out wine bit by bit into the glass. The thinness of the medical grade needle is such that once the needle is out, the cork closes back onto itself as though the bottle was never opened. Now, this certainly makes one of the best white wine gifts as much as a red wine gift. This device is invaluable especially when pricey, high-end wines are involved. You can always enjoy the freshness over a period because you never quite opened the cork in the first place.
Key Features:
Comes with a thin wall needle that pours wine 20% faster than the regular needle
Contains argon gas that protects the remaining wine from oxidation
Has bottle clamps that adhere easily to any bottle
Available in red, gold and silver colours with chrome accents
Specification:
Brand

Coravin

Model

100009

Weight

1.8 pounds
Le Creuset WA126L-31 Wine Cooler Sleeve

Have you ever heard of folks savouring warm wine and actually loving it? Tales abound of the fresh, crisp taste of chilled wine just rolling off your tongue, cascading down the throat. Ah… the simple pleasure in life. Chilled wine can relax frayed nerves like no other. We can only imagine the thoughts that will run through your mind in those moments you are gunning for the wine cooler, chilled wine on your mind after a long hard day only to open the door and discover you actually forgot to put one in there? You can heave a sigh of relief though; you are not doomed to having to make do with warm wine. One of our favourite gifts for wine lovers. 
Le Creuset had times like this in mind when they came up with the Le Creuset WA126L-31 Wine Cooler Sleeve. These devices are like little pockets that can contain a standard bottle of wine and keep it cool for hours on end. They are fitted with inner gel packs that simply need to be refrigerated for a couple of hours and they are good to go. To avoid mishaps like the one above, all you need do is leave on a sleeve in the fridge always, and you will be ready for anything. Picnics, date night or maybe even just sitting out on the deck on a warm evening watching the stars and sipping wine.
Key Features:
Comes in nine different colours
Lightweight
Keeps wine cool for hours
Fitted with gel packs to be refrigerated for best results
Specification:
Brand

Le Creuset

Model

WA126L-31

Weight

1.1 pounds

Much as wine tastes good, swigging from the bottle like some pirate who just made the heist of the century is in very poor taste. Presentation is key in the art of wine drinking. The Saturn wine glass handcrafted and polished with an attractive roll base that keeps your wine well aired would make a fantastic gift for that friend with an eye for the finer things. The rolling base is cleverly designed in such a way that reduces the likelihood of spillage. Clear and transparent with no cloudiness, your store brand wine either red or the white variety would look like some million-dollar Chardonnay when in the Saturn Wine Glass.
This stemless wine glass has a curved, easy to grip shape perfect for nursing a drink while engaged in lively conversation without fear of spills. Its moderate size inadvertently helps keep your drinking under control. The office shindig is no place to get drunk as a skunk. The office party is one situation when what happens in Las Vegas does not stay in Las Vegas. Word has a way of getting out. You don't need appraisal issues simply because you couldn't hold your drink so well. Better still, the Saturn wine glass comes in a pair. Who knows you just might be too engrossed in conversation with that beauty to even drink?
Key Features:
Design reduces the likelihood of spillage
Made of lead-free crystal
Can be machine washed
Roll base allows for aeration of wine
Specification:
Brand

Cortunex

Weight

9.6 ounces
Rapid Iceless Wine Chilling Rod with Aerator and Pourer



The Rapid Iceless Wine Chilling Rod is a pure wonder in wine cooling technology. Made of pure stainless steel, this chilling rod only needs to sit in your bottle of wine for a bit, and you can have a chilled glass of wine in your hand minutes later. First, you simply need to let it sit in the refrigerator for at least two hours then open the bottle of wine, air it for some fifteen minutes, pour out a little bit of the wine just to create room for the chilling rod. That is all it takes to have your wine cool for well up to an hour after opening. This chilling rod is one with a twist though. It serves not only as a wine aerator but also comes with a spout for ease of pouring and non-spillage.
This lightweight and portable device is not going to take up a whole lot of space in your freezer section. Its FDA approved stainless steel finish saves you from exposure to lead and other harmful materials. It fits with most standard bottles of wine so you can always have chilled wine on the go. The rubber seal it is fitted with ensures it hugs the wine bottle snugly leaving no room for spills.
Key Features:
Serves as a wine aerator
Lightweight and easy to use
Made with pure FDA approved stainless steel
Comes with a spout for easy pouring
Specification:
Brand

Newward

Model

COMIN18JU020244

Weight

3.2 ounces
Rabbit R1-14456 Axis Lever Corkscrew



After all the talk about cooling wine right, aerating, and decanting, one can very easily take the simple stuff for granted. All the fancy stuff can only happen if one can even get the wine bottle opened in the first place. The previously chilled bottle of wine after being passed around to folks to get their chance at removing the cork has gotten warm with eager party attendees, wine glasses in hand dismayed at the turn of events. The formerly tried and true corkscrew suddenly is unable to pull out the cork. As desperate times require desperate measure, someone suggests pushing the cork all the way in. Sigh…. the thought of slurping on sediment-filled wine sure the winds out of folk's sails.
If the Rabbit Axis lever Corkscrew was available though, such an embarrassing scene would never even see the light of the day. Rabbit with its over thirty years of history in the wine opening business has made this compact and lightweight corkscrew with a non-stick spiral for easy cork removal. With its sturdy and sophisticated design, this fashion-forward piece would look lovely in the kitchen cabinet of your man lair. Better still, it actually works. Make sure you also check our guide to the best electric wine bottle openers for more great products like this.
Key Features:
Available in merlot, navy and black colours
Comes with a foil cutter and extra spiral
Sophisticated design
Lightweight
Specification:
Brand

Rabbit

Model

R1-14456

Weight

1.6 pounds
Let's Get Fizzical Recipe Book

If you were stuck on what gift to give that friend of yours for whom the regular wines don't just work, yes, that friend who always has amazing tasting concoctions of all kinds of wines and drinks all mixed up, this right here is your moment of clarity. The Lets's Get Fizzical 'drink book' will make a world-class 'mixologist' of your friend in no time. With its over fifty cocktail recipes made with Prosecco, Champagne, and every bubbly known to man, your friend could sure mix up a storm. You then get to have the pleasure of serving as the taster.
Your friend whips up the cocktails, and you plant yourself at the bar, a bowl of peanuts on the side to chew on while drinking, being the oh so willing guinea pig. If you would rather have a sexier sounding title, you could call yourself a wine 'connoisseur'; a word which has a rather nice, French-sounding, fancy ring to it. 
The Let's Get Fizzical Recipe Book not only gives you recipes but goes further to give you ideas on presentation, shaking techniques, how to keep your drink bubbly and even the right glass to serve it in. Who knows, you guys work out the scientist and lab rat routine well enough, you just might be ready to open a cocktail bar of your own?
Key Features:
Contains over fifty cocktail recipes
Available in hardback
Has a 4.4 out of a 5-star review
Contains ideas on drink presentation and shaking techniques
Specification:
Brand

Pippa Guy

Weight

15.2 ounces

If there has ever been a case of anyone literally eating their cake and having it, the Merlot Infused Coffee is it. It is a classic case of a coffee lover and wine enthusiast having the best of both worlds all in one sip, all in one hot, steaming cup. This coffee is made of 100% Arabica coffee beans aged in wine barrels to give it a winey flavor. This is a vintage brew infused with some blackcurrants and red berries give it a fruity touch. If you are a lover of creamer, you will have to forego it on this one. Although it is caffeinated with a hint of Merlot, this aromatic brew does not contain any alcohol.
This Arabian coffee is also perfect for those moments at work when the day just seems to drag along unending, the clock refusing to hit 5 pm. The Merlot tasting coffee will give you a little kick with your colleague in the next cubicle being none the wiser. It is almost like having happy hour start a little early. You getting that kick right under boss's nose gives an adrenaline rush like no other. Coming in at $20 for a bag, it is a little pricey but certainly worth every tasty drop as the 4.2 stars out of 5 clearly attests to.
Key Features:
Made with 100% Arabica coffee beans
Infused with a touch of fruitiness
Caffeinated
Contains no alcohol
Specification:
Brand

John Jenkins

Model

40042

Weight

12 oz.

Looking out for attractive wine gift sets for that special person in your life? Look no further, the Mazama wine glass is here and up for grabs. Coming in a pair, made with soda lime, hand-blown glass, these handcrafted wine glasses scream of class and sophistication. With a $62 price tag per pair, this wine glass as a gift to your wine-loving boss or business partner is certainly worth it. It is a gift that does not make you look too cheap yet not like you are trying too hard either. The Mazama Wine Glasses strike a perfect balance.
The Mazama wine glass is beautiful work of art that speaks of careful architecture that would house any kind of wine even cognac or whisky. Drinks certainly seem to taste better when in a classy looking glass. Beauty isn't always in the eye of the beholder. When any wine gets fortunate enough to find itself into a Mazama wine glass, it ends up looking way better than others. Its smoky silhouette gives a masculine look to the glass making it a good choice for having some after-hours' drinks with your business partner. Its unique semi-dark look would make it great for keeps in the drink cabinet of a Chief Executive Officer.
Key Features:
Has a smoky silhouette
Can be machine washed
Made with hand blown glass
Made of soda lime glass
Specification:
Brand

Mazama

Model

Wine Glasses
Gifts For Wine Lovers - Conclusion
We love the plop sound when the cork is pulled and the "lucky luck" when the wine flows into the glass. On bad days, we lie down with a bottle of red wine and a plate of Bolognese in bed and on good days we come up with friends with one, two or even three glasses of chilled white wine to life. No matter how good or bad the mood is, wine is always great - with or without food.

No matter how great your favourite wine might be, it is important to note that different occasions call for different kinds of wine themed gifts, so do keep in mind that the best wine gift ideas appropriate for a wedding, business partner or a bachelor's eve would be far different from that expected for a visit to your sister's family with grandma Jane and grandpa Howard seated in, along with hordes of nieces and nephews you haven't seen in years. Gifts are a way to convey your true feelings about the recipient. Some wine gifts convey your affection, some intimacy, others thoughtfulness reflecting that you have been paying attention to what the person has been saying. Still, others give off a vibe of bribery.
Most folks would hardly want their gift categorised as one that has been being given without thought which can easily happen. Likewise, it also seems weird when a very expensive wine gift is given to someone you have only just met.
Sources
FDA approved - Wikipedia
Chardonnay - Wikipedia
Sign Up Now
GET THE VERY BEST OF GEARHUNGRY STRAIGHT TO YOUR INBOX