Gifts for Swimmers in 2022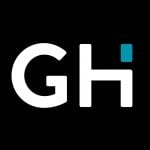 This product guide was written by GearHungry Staff
Last Updated
October 9, 2018
GearHungry Staff
GearHungry Staff posts are a compilation of work by various members of our editorial team. We update old articles regularly to provide you the most current information. You can learn more about our staff
here
.
GearHungry may earn a small commission from affiliate links in this article.
Learn more
Pardon the puns as there are going to be a few but are you ready to dive in and discover the best gifts for swimmers! The ones that will make a big splash and really be appreciated by that lover of swimming in your life. In case you feel like you are drowning in the sheer depth available, we're here to help you wade through the options and come up with the ultimate swimming gift guide. So let's jump right in at the deep end and get this roundup off to a start looking at everything from changing robes to silicone caps, waterproof headphones to nose clips. We can't promise that this is going to be the most glamorous gift guide ever, but for those of you who do have a friend or family member with gills and fins they spend so much time in the water, you could just make their day.
Gifts for Swimmers
Speedo Silicone Long Hair Cap

If you have a water baby in your family who's actually more like a little mermaid with all that long flowing hair, they are going to need a good swimming cap designed specially to cater for all that extra hair and this next product from Speedo does just that. OK, so maybe it's not a Mermaid, perhaps it's more like Poseidon, not a problem, the Speedo Silicone hat comes in 5 colors so is great for both males and females with longer length locks. It's constructed from lightweight latex-free silicone and is durable but also a comfortable fuss-free fit. There's extra space for long hair to be tucked away conveniently inside the cap without compromising on the shape and fit, and it still creates a snug, secure feel that hugs to the shape of the head to improve those dynamics in the water. It's available in a choice of black, blue, pink, silver, or white and makes a great extra swimming-related stocking filler gift for Christmas.
HydroFlask Insulated Water Bottle




No matter what your chosen sport, everyone needs a quality sports insulated water bottle and they always make a great extra gift idea. This Hydro Flask has a 21 oz capacity and comes in a range of really attractive and contemporary colors that are made from non-toxic BPA-free plastic and 18/8 food-grade stainless steel. That bright powder coat finish doesn't just look stylish and funky, it also has a slip-free grip and features TempShield insulation so that you won't get any build-up of condensation. It conveniently keeps the contents piping hot or ice cold and has been thoughtfully designed so that it will fit comfortably in your vehicle's cup holder, a bicycle bottle rack, or just in your gym bag. That double-walled insulation will keep hot drinks at the perfect temperature for up to 6 hours and cold beverages for up to 24 hours. It features a unique mouth insulated sports cap that lets you hydrate on the go, meaning you can just grab and sip with one hand.
Youphoria Microfiber Sports Towel

If you're looking for an inexpensive gift idea for your swim coach or for someone who spends a lot of their time at the swimming pool, then this Youphoria Microfiber Sports Towel could be a great option. It's the perfect portable towel that you can pack into a bag and take with you swimming, camping, to the beach, etc., and is ultralight and super-fast drying. Just what you need if you are a frequent swimmer or are looking at gift ideas that a swimmer would appreciate. There's a whole range of fun and attractive colors available and three different size options too. It's compact and can hold up to five times its own weight in water making it an excellent choice. It even comes with its own carry case and snap loop so that you can conveniently take it with you everywhere you go but also handily hang it up to fast dry after you've used it.  It's soft and super absorbent and has been designed from fabric specially produced to not create any mildew or odors after use. Great for swimming, yoga, the gym, or for anyone with an active outdoor lifestyle. We have reviewed cooling towels as well, so make sure you check them out.

Fancy making a big splash this Christmas? What about these Aqua Sphere Microfins that will turn anyone wearing them into Flipper, the dolphin, they will be able to glide so quickly through the water! They have been ergonomically designed to be comfortable to wear on the inside with a unique contoured foot pocket that allows for the great transference of power from foot to fin. The blade length has been further constructed and carefully calibrated to deliver a consistent and regular kicking tempo. All of that means that your action in the water is going to be far more efficient and less tiring. They also look pretty stylish too and have a superior grip so that you won't be slipping and sliding all over the place when you get out of the water. These microfins would make a fun gift idea for a budding swimmer, diver, and especially for anyone who's keen to try out new snorkeling adventures on their next exotic vacation cause these can be used as snorkeling fins as well.
Naturehike 28L High Visible Safety Swim Buoy

A great gift idea for a swim coach or for anyone taking up open water swimming or about to compete in a Triathlon. This highly visible, bright orange inflatable buoy will ensure that anyone using it is easily identifiable and has that additional buoyancy protection that could be crucial out on the open sea. It's super easy to use and compact too and is made from highly durable, long-lasting PVC. It quickly and conveniently inflates and deflates and is perfect for a whole host of water-based activities including kayaking, river crossing, and snorkeling as well as swimming in lakes, rivers, and the ocean. When not in use, it packs away in a dry bag which can also be used to store other personal items conveniently. Providing instant flotation support, it easily attaches via an adjustable waist belt. Naturehike 28L High Visible Safety Swim Buoy could be a lifesaver and will undoubtedly provide a valuable element of safety, and security for anyone swimming in open water.
Speedo Liquid Comfort Nose Clip

The next entry onto our Gifts for Swimmers guide is our Best Value choice because the price, given the quality and dependability of the product, really is exceptional and a must-have for anyone who regularly swims. Coming again from Speedo so very much a brand you can trust when it comes to all things aquatic, it's a lightweight and super flexible nose clip that comfortably contours to the wearer's nose bridge. There are soft TPR pads that provide a tight rather than a restrictive fit, and while it only comes in one size, it should pretty much fit all. A care box is included, and there are three color choices so you can go for Blue, Charcoal, or a Clear design. For its superb performance, fit and feel, this Speedo Liquid Comfort nose clip will take some beating.

A great little idea for a present for a swimmer or a swimming coach to have as part of their essential arsenal of poolside training equipment. Used by both professionals and recreational swimmers alike, this Kickboard is excellent for immobilizing the arms and isolating the legs for advanced and targeted lower body training. It's constructed from a durable and long-lasting closed-cell EVA foam and measures in at 20" x 11.5". TYR Kickboard is the perfect training aid for a competitive swimmer looking to improve their leg technique or for anyone just looking to support various aquatic exercise routines. Water aerobics anyone?
Speedo Aqua Fit Swim Training Gloves




You might joke about webbed fingers with the avid fan of swimming in your life, but with these Speedo Aqua Gloves, they really can make like a fish! This Neoprene training glove has been specially designed with a webbed finger design and rubber palm to increase propulsion through the water and is fantastic for developing water resistance and strength. It has a fully adjustable wrist closure so delivers a secure and dependable fit while being soft and comfortable to wear. If you know a lover of water aerobics or water-based upper body workouts, then this is a great gift idea. It's great for toning and strength and adds an extra element to water-based activities.
Speedo Nemesis Contour Paddle

Finally today on our Gifts for Swimmers review we have a pair of Nemesis Contour Paddles from Speedo that has been ergonomically designed to improve the technique of the wearer in the water. These fitness paddles are great for swimmers of all levels and really help to assist with push-pull mechanics in the water. The contoured shape means that they are more comfortable to wear and the tubing straps on the fingers and wrists have been improved to deliver more flexible security. These paddles also feature Tubercle technology which provides the wearer with a smooth pulling trajectory and the ability to have greater control. Choose these Nemesis fins for the ultimate water workout.
Sign Up Now
GET THE VERY BEST OF GEARHUNGRY STRAIGHT TO YOUR INBOX