DIY Gifts For Men In 2021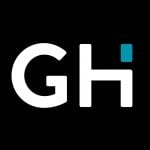 This product guide was written by GearHungry Staff
Last Updated
December 13, 2018
GearHungry Staff
GearHungry Staff posts are a compilation of work by various members of our editorial team. We update old articles regularly to provide you the most current information. You can learn more about our staff
here
.
GearHungry may earn a small commission from affiliate links in this article.
Learn more
Men with the DIY gene just can't get enough of building, repairing, renovating, remodeling and tinkering. For these guys a great gift is one that enables them to do a better job, whatever that job may be. The DIY guys doesn't want slippers or a meerschaum pipe. He wants a multitool or a power saw or a tool box. Below we've brought together 17 of the best DIY gifts for men. Any one of which is sure to bring a smile to the face of your handyman.
DIY Gifts For Men
LEATHERMAN – Rebar Multitool




Today's multitools are a handyman's dream and none are a better expression of the state of the multitool art than the Leatherman Rebar. The Rebar contains an incredible 17 different tools, each of which is precision-crafted, durable, and fully functional. There are 3 different screwdrivers, 2 different pliers, a saw, a ruler, a wire stripper, a bottle opener, and much, much more.
The Rebar has ditched the plastic that was a major drawback of earlier iterations and gone the extra mile by incorporating some of the best features from other Leatherman multitools, such as the aforementioned replaceable wire cutters. The main blades are easier than ever to open and both are high-quality 420HC stainless steel. The fact is there isn't much of anything to complain about here. The Rebar is what Swiss Army Knives want to be when they grow up. If we had to pick just one gift it would be this, which is why it heads our list of Best DIY Gifts for Men.
Key Features:
420HC Stainless Steel.
17 different tools.
Slips easily into your pocket.
Replaceable wire/hard wire cutters.
25 year warranty.
Specification:
Brand

LEATHERMAN

Model

831551-FFP

Weight

15.2 ounces
RAK Magnetic Wristband for Holding Screws, Nails, Drill Bits




There's nothing worse than trying to get something fastened down properly and having to fumble getting screws out of the hardware pouch or tool bag. It's a big waste of time and invariably the handyman winds up dropping some screws in the process. The good folks at RAK must know what it's like because they've come up with a real scene-stealer for DIY types; the Magnetic Wristband for screw, nails, and drill bits.
The Magnetic Wristband from RAK is fashioned from ultra-durable 1680D nylon. It's waterproof, weatherproof, tougher than nails, and highly breathable. It's long enough to wrap around any size wrist and the soft mesh lining won't irritate the skin no matter how long it's worn. There'll never be a need to bring things to a stop again just to find the right bit. Or waste time looking for screws that fell out of the tool pouch. Throw in the company's 1-year no-questions-asked satisfaction guarantee and this DIY gift for men is a no-lose proposition.
Key Features:
10 robust magnets hold nails and screws firmly in place.
No more fumbling with the nail pouch.
One-size-fits-all design.
Durable waterproof construction for all weather work.
Specification:
Brand

RAK

Model

MW10SM

Weight

4 ounces
DEWALT DCD996B Bare Tool Brushless 3-Speed Hammer Drill



With 3 variable speeds, a high-performance transmission, and plenty of available torque, the DCD996B Bare Tool is a compact workhorse that will wind up being your DIY guy's go-to drill in almost all situations. Whether they're trying to extract a frozen screw or attaching new sections to a metal roof they're going to want the Dewalt DCD996B on their tool belt.
This is more than just another power drill. It's a lightweight, versatile, torque heavy, cordless construction tool that's designed to handle everything from drilling guide holes in masonry to extracting the toughest, oldest screw in the house and everything in between. The DCD996B goes wherever it's needed and does whatever is required. And when things get a bit dark and gloomy, there's no need to worry; this cordless drill has a built-in flashlight with 3 timed settings.
Key Features:
Brushless 20V motor.
Powerful and loaded with torque.
3 mode LED light.
Superior runtime compared to brushed motors.
Compact, well-balanced and light.
Coleman Battery Guard LED Flashlight




Any list of DIY gift ideas for him should include the Battery Guard Flashlight from Coleman. It's the kind of affordable, durable, useful kit anyone involved in construction, renovation, or repair work would be happy to have at their side. It's sleek, light, and practical and provides a rock-solid grip in all conditions. The unique Battery Guard system neutralizes the contacts in the flashlight to prevent battery-killing "ghost drain" that occurs when flashlights are idle.
The Battery Guard feature means that when you need it the most this Coleman flashlight will always respond. What's more, the powerful LED light provides a level of illumination you would never get from even the most expensive traditional rechargeable flashlight. Great for any guy who spends time tinkering around the house, the cabin, the boat or the car.
Key Features:
Prevents battery drain.
Up to 3 hours of illumination.
Lightweight yet tough aluminum construction.
No need to remove batteries when not in use.
Rubber-trimmed bezel absorbs impacts.
Specification:
Brand

Coleman

Model

2000032705

Weight

5.1 ounces
Dickies Work Gear – 4-Piece Carpenter's Rig








Sometimes a screwdriver will do the trick and sometimes you need to take the tool box with you. For those occasions, your DIY guy will want to have the 4-Piece Carpenter's Rig from Dickies. The number of various-sized storage pockets here is unprecedented with 6 on the left side and 7 on the right side. There are also 2 tool loops along with smaller slips for your razor knife, writing instrument, multitool, pliers, and that screwdriver too.
The 4-Piece Carpenter's Rig can accommodate a lot of tools and that means a lot of weight. With lesser rigs that might present a problem as the shoulder and waist straps dig into the skin. But the Dickies Rig features generous padding in the shoulders and a thick, comfortable canvas waistband that rests easily and distributes weight evenly across the hips. Made of ultra-heavy canvas and able to stand up to any weather the Dickies 4-Piece Carpenter's Rig allows your man to handle any type of job in any conditions.
Key Features:
13 storage pockets of varying size and 2 tool loops.
Fully adjustable 5 inch waist belt.
Fashioned from ultra-heavy duty canvas.
Gel-padded suspenders absorb tool weight.
Steel roller buckle.
Specification:
Brand

Dickies Work Gear

Model

57023

Weight

3.79 pounds




The Dewalt Deep Box is just that. A deep box for storing power tools, hand tools, and accessories. If the man on your gift list is dedicated to working with his hands and could use a way to organize his equipment the Deep Box from Dewalt is an ideal solution. The Deep Box will hold up to 44 pounds of work-related materials. Everything from your Dewalt DCD996B Bare Tool to pliers, hammer, nails, wire nuts, and more. This is serious mobile storage for serious craftsmen.
The TSTAK VI Deep Box can be used as a stand-alone storage unit or combined with other Dewalt boxes to form a portable workshop. In either case, your handyman will have everything he needs to tackle the job in front of him.
Key Features:
Can be used as stand-alone or stacked with other Dewalt boxes.
Removable interior tray for peripherals.
Store up to 44 pounds of work materials.
Bi-material handles are comfortable and durable.
Specification:
Brand

DEWALT

Model

DWST17806

Weight

5.86 pounds
eTape16 Digital Tape Measure




It was only a matter of time before high tech and tape measures were combined. The eTape16 Digital Tape Measure tackles one of the handyman's most annoying problems head-on and provides a foolproof solution that saves time, material and money. Inaccurate measurements are the bane of the carpenter, tiler, roofer, carpet layer, plumber and more. With the eTape16 messed up measurements are a thing of the past. And we can't say goodbye fast enough.
The exact measurement is displayed in a large LCD screen atop the anvil. Conversion from imperial to metric is simple and fast and you can retain your most recent measurements for recall should you need them. The runaway Best Value of our DIY gifts for him.
Key Features:
Big, clear LCD display shows your precise measurement.
Convert from imperial to metric at the touch of a button.
Select inside or outside measurements.
Foolproof centerline calculation every time.
Made of durable polycarbonate plastic.
Specification:
Brand

eTape16

Model

ET16.75-DB-RP

Weight

9.8 ounces
SpeedOut SPEEDPRO1 Damaged Screw Extractor

Any guy that has ever done construction, remodeling, or renovation has stripped plenty of screw heads and plenty of bolt threads. It's incredibly frustrating when it happens and often times trying to extract the screwed-up screw or bolt can be little more than an exercise in futility. The SpeedOut SPEEDPRO1 Damaged Screw Extractor one of the best pieces of kit out there for bringing these unhappy occurrences to quick, happy endings.
Extract even the most hopelessly stripped screw or bolt in under 10 seconds with the SpeedOut SPEEDPRO1 Damaged Screw Extractor. Even screws whose heads have snapped clean off can still be retrieved with the SpeedOut. The carbon steel bits chew through bolts and screws and pull them out against their will in record time. A great set to have on every type of construction project and definitely one of the best DIY gifts for men. Be sure to combine this with one of the screwdriver sets from our list.
Key Features:
All relevant accessories included
Tested and certified
Specification:
Brand

SpeedOut

Weight

1.6 ounces
DEWALT IMPACT READY FlexTorq Screw Driving Set



Not having the right screwdriver head can bring a project to a screeching halt. The Impact Ready FlexTorq Screw Driving Set lets your DIY guy rest easy knowing he's ready for any eventuality. This 40 piece screwdriver tip set is one of the most extensive you'll find. Each tip is crafted from durable High-Speed Steel and specifically designed to withstand the stresses of impact driving.
The FlexTorq System ensures the best possible hold of the screwdriver tip at all times. This, in turn, minimizes drops and reduces wobbling so you always get a nice clean placement. Whether the man on your gift list is a professional carpenter or electrician or a weekend warrior willing to take on any project large or small they'll appreciate this comprehensive screwdriver tip set.
Key Features:
FlexTorq action minimizes errors.
10x Magnetic screwtip lock mechanism.
40 different screwdriver tips.
Built to withstand extreme stresses.
Specification:
Brand

DEWALT

Model

DWA2T40IR

Weight

1.2 pounds
RAK Universal Socket Grip




Sometimes you just don't have time to go rummaging through the toolbox to find the right socket. Ask the DIY guy on your gift list. He'll tell you. In those cases, you need the RAK Universal Socket Grip. The RAK universal grip pops onto your drill and grabs hold of any bolt, lag screw, hex nut, or other objects, and lets you drive it home or screw it out in no time flat.
A craftsman is often only as good as the clever trouble-saving accessories he carries. The RAK Universal Socket Grip is one of those clever accessories. It's the kind of go-to item which turns tedious jobs into simple, straightforward ones. DIY gifts for the boyfriend don't get much better. Be sure to also check out our list of the best torque wrenches for more great items like this.
Key Features:
Ideal for eye screws, bolt heads, hex nuts and more.
Applies up to 125 pounds of torque.
Pops on and off in seconds.
54 individual hardened steel pins.
1 year satisfaction guarantee.
Black Diamond Spot Headlamp




Battery-powered headlamps like this are normally associated with outdoor activities like camping and night hiking. But they're also an invaluable tool for the DIYer because they let him see into those dark spaces where his work often takes him without having to tie up a hand with a flashlight. It's also a great thing to have when the snow is falling and the walk needs to be cleared after dark.
DIY work isn't all bathroom tiles and kitchen countertops. Sometimes it's peering into a crawlspace to repair ductwork or patching a leak in the foundation. Being able to bring adequate light to bear on the problem is essential and the 300 lumens LED Black Diamond Spot Headlamp lets you do just that. A great addition to the toolbox and your list of DIY gift ideas.
Key Features:
Dimming, strobe, red-night and lock modes.
Instant transitions between full power and dim.
Waterproof and weatherproof.
Uses 3 AAA batteries (included).
Specification:
Brand

Black Diamond

Model

620634

Weight

10.4 ounces
Gerber Impromptu Tactical Pen




It's a glass breaker, it's a lifesaver, it's a self-defense weapon, it's a…. pen? Yup. The Gerber Impromptu Tactical Pen is all those things and more. Developed with the military in mind the Impromptu also comes in handy when your DIY guy is working in the rain and needs to make some notes or mark up a piece of wood.
The Impromptu features an integrated glass breaker in the tip that makes short work of windows has a machined steel body that will take anything the job site can dish out has a durable stainless steel pocket clip that keeps it close at hand at all times and has a Cerakote coating that prevents rust and corrosion from taking hold. There are pens and then there are tools you can write with. This tactical pen is the latter.
Key Features:
Writes in any conditions.
Sturdy, reliable ball point provides a thick clean line.
Cerakote treated machined steel body.
Built in glass breaker for emergencies.
A genuine self-defense tool.
Specification:
Brand

Gerber

Model

31-001880

Weight

2.24 ounces
Fiskars IsoCore 16 oz Rip Claw Finishing Hammer




What handyman doesn't need a first-rate hammer? It's one of the fundamental tools in the DIY toolbox along with the screwdriver, tape measure or laser measuring tool, razor knife, level, and a flashlight. The Fiskars IsoCore 16 oz Rip Claw Finishing Hammer is perfect for putting finishing touches on hardwood floors, molding, or other sensitive, high-visibility surfaces.
With the IsoCore Finishing Hammer it's all about reducing vibration in order to obtain a cleaner, more powerful strike that doesn't punish your hand and arm that way ordinary steel or wood handles can. If the guy on your gift list is into high-end woodwork you're going to score major points by gifting him an IsoCore Finishing Hammer.
Key Features:
Eliminates painful vibrations.
Perfect for finish work on delicate surfaces.
Patented insulation sleeve nullifies shock.
Beautifully balanced.
Specification:
Brand

Fiskars

Model

750200-1001

Weight

2 pounds
Stanley Tools 24-Inch Box Level



Whatever type of work your DIY guy is into he's going to need a level. The level is another of those foundational tools since you can't really build much or do much renovation or remodeling work without it. The Stanley 24-Inch Box Level is a simple, high-quality traditional tool that will get regular use for years to come.
The 12mm plumb vials allow for incredible accuracy. The shock-absorbing end caps prevent damage when the level is dropped or slammed down a bit too hard. The ribbed handle makes for easy, sure carrying in any conditions and the whole thing fits easily into a good-sized toolbox like the Dewalt Deep Box profiled above. Should be on any list of essential DIY gift ideas for him.
Key Features:
Oversized tubular vials.
Accurate to within 0.001 inches.
Shock absorbent end caps.
Ribbed handle grip.
Dependable Stanley quality.
Specification:
Brand

Stanley

Model

STHT42496

Weight

9.3 ounces
Craftsman Ratcheting Ready Bit Screwdriver




Searching through the toolbox for the right screwdriver tip can be a time-consuming pain in the neck. But not if you have the Craftsman Ratcheting Ready Bit Screwdriver. With the Ready Bit, the screwdriver tips are right there with you at all times in the handle of the tool itself. This is the kind of innovation that gets the attention of both pros and DIYers and the hardworking man on your gift list is sure to love it.
Each Ready Bit Screwdriver holds 14 high-quality bits inside the handle. When you need to change you just pull on the end to reveal the revolving bit carrier. There's not an inch of wasted space on this tool. And the added weight of the bits actually makes it a more assertive tool that drives screws effortlessly. Our handy guide to the best nail guns features more great products like this.
Key Features:
Holds 14 different screwdriver bits.
Revolving bit cartridge keeps bits dry and safe.
Robust magnetic tip holds screws firmly.
Specification:
Brand

Craftsman

Model

9-41796

Weight

1.44 ounces
Stanley 20-Inch FatMax Saw



A dedicated DIYer can't get much done without a good saw and the Stanley 20 inch FatMax is a fat piece of essential kit that cuts smooth and clean with minimal effort. This is an aggressive blade that makes short work of hardwood and has a thicker than average handle so you can get your entire arm and shoulder into it. That handle is slip-resistant and provides one of the most comfortable grips to be found on any hand saw.
The FatMax blade is 15 percent thicker than conventional blades, cuts 50 percent faster, and features induction-sharpened teeth that will seem like they never go dull. With its Blade Armor coating, enhanced rust protection, and Sharptooth technology the FatMax is perhaps as close as a hand saw can come to being perfect. Love this product? Check out our review of the best circular saws for our top picks.
Key Features:
Blade Armor compositing to prevent rust.
Slices through wood with SharpTooth Technology.
Handle can be used to mark 45 and 90 degree angles.
Blade is 15 percent thicker than standard blades.
Specification:
Brand

Stanley

Model

20-047

Weight

1.24 pounds
Dremel MultiPro 7.2-Volt Cordless Rotary Tool Kit




Some jobs call for a brute force instrument as the FatMax saw and some call for a finesse tool like the Dremel Multipro Rotary Tool Kit. The Multipro is one of those tools a handyman often doesn't know he needs until he has it in his hand and sees what it can do. This is no ordinary grinder. The Multipro is ideal for all manner of every day polishing and sanding projects. But it's also great for cutting everything from drywall to metal, concrete, and porcelain.
The Multipro has 2-speed settings that let you adjust to the material, has a fully rechargeable Ni-Cad battery that provides 3 hours of service per charge, and comes with 15 custom work tips. It's a light, versatile, affordable helper that does the little things larger tools can't be bothered with and a worthy entry on our list of DIY gifts for men.
Key Features:
Rechargeable nickel-cadmium battery.
Adjusts to 10,000 or 20,000 rpms.
LED light indicates fully charged.
15 different service attachments.
Specification:
Brand

Dremel

Model

7700

Weight

1.5 pounds
Sign Up Now
GET THE VERY BEST OF GEARHUNGRY STRAIGHT TO YOUR INBOX