Best Foam Rollers in 2022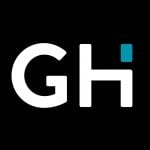 This product guide was written by GearHungry Staff
Last Updated
June 20, 2018
GearHungry Staff
GearHungry Staff posts are a compilation of work by various members of our editorial team. We update old articles regularly to provide you the most current information. You can learn more about our staff
here
.
GearHungry may earn a small commission from affiliate links in this article.
Learn more
There was a time when foam rolling (also known as "self-myofascial release") was the exclusive domain of pro athletes and physical therapists. In recent years however foam rolling – and by extension foam rollers – have emerged from the trainer's room and been adopted by health conscious individuals everywhere. This outstanding type of self-serve physical therapy is used to facilitate various forms of exercise, to relieve muscle tightness and to aid in muscle recovery following workouts or sports injury. Below are the 12 best foam rollers on the market today.
The Best Foam Roller
TriggerPoint GRID Foam Roller
The first thing you'll notice about the GRID Foam Roller from TriggerPoint is the camo design. If you're still with it after that you're in for a treat because this is an excellent medium density sponge roller whose innovative textured surface provides a range of benefits for those seeking to improve their range of motion or simply work out the kinks after a tough pull-up bar session. The GRID will support up to 500 pounds thanks to its rigid hollow core while the EVA foam shell ensures you're not punished for your recuperative efforts.
Key Features:
Patented design
Durable and lightweight
1 year limited warranty
Weight 1 lb
Specification:
Brand

Trigger Point Performance

Model

TPT-GRDCRWS

Weight

1.7 pounds
AmazonBasics High-Density Round Foam Roller
This type of high density foam roller is typically used in response to muscle tightness. In such cases you need a foam roller that will penetrate to the core of the muscle tissue and a soft roller simply won't get the job done. The AB Round Foam Roller is fashioned from high density expanded polypropylene so it retains its shape regardless of what you put it through in your search for relief. In spite of the density of this roller it's remarkably light at just over 1.2 pounds which means toting it around is no big deal. Make sure you also check our yoga mats guide for more great items like this.
Key Features:
36 x 6 x 6 inches
High density expanded polypropylene
Designed for deep muscle therapy
Weight 1.2 pounds
Specification:
Brand

AmazonBasics

Model

AB36BHPU

Weight

1.2 pounds
Original Tiger Tail Massage Stick – Classic 18
If we were to use a single word to describe the Original Tiger Tail Massage Stick we'd have to go with "versatile". This beautifully designed and engineered therapeutic massage stick is a foam roller with a difference. That difference is the dual soft ribbed rubber grips that let you take the therapy where you need it. Where standard foam rollers sometimes leave you twisting yourself into knots to reach out of the way places the Tiger Tail lets you attack them directly. Applying standard density designations is a bit tricky but suffice to say it's the equivalent of a high density foam roller; just smaller. Be sure to also check our guide to the best knee sleeves.
Key Features:
Easy clean surface
11, 18 and 22 inch versions available
Tiger tail gription for firm, comfortable control
Weight 1.1 lbs
Specification:
Brand

Tiger Tail USA

Model

No Model

Weight

1.1 pounds
OPTP Pro-Roller Soft Density Foam Roller
Sometimes you need to dig in and carve out relief. And sometimes you just need to massage your muscles gently to loosen up before a work out or to get your day off to a good start. The OPTP Pro-Roller Soft Density sponge roller allows you to work out the minor kinks and enjoy the benefits of a low impact massage. This is a classically simple therapeutic device that isn't going to set the world on fire with its innovative design. But it doesn't have to. From the closed cell construction and generous diameter to the agreeable surface and durability the OPTP Pro-Roller is a must have item for the physically or fitness active.
Key Features:
Cross-linked, closed cell construction
18 and 36 inch variants available
EVA foam core
Weight 3.1 lbs
Specification:
Brand

OPTP

Model

PSFRB

Weight

1.59 pounds
Yes4All Premium USA Foam Roller
This medium density foam roller from Yes4All supports up to 250 pounds and is intended for those times when you need something more than a light rubdown but something less than a Thai-massage-style deep muscle scour. Made in the US with non-toxic materials and available in a variety of lengths this is a high quality basic foam roller with myriad applications. While the company boast about their material being 'heavier' than that used by the competition don't let that fool you. The 18 inch version weighs a scant 6 ounces. You may also like some of these cool muscle recovery tools from our list, so check them out.
Key Features:
18 inch length with 6 inch diameter
Supports up to 250 pounds
1 year satisfaction guarantee
Weight 12 ounces
Specification:
Brand

Yes4All

Model

5CH9

Weight

12 ounces
Rolling With It Professional Foam Roller
Rolling With It have produced a fine, minimalist workout aid in their Foam Roller. It's simple, unadorned construction uses recycled/recyclable medium-density EVA foam that's non-porous so it won't soak up your sweat and sports a smooth surface that brings firm but gentle force to bear on your aching muscles. There are no mysteries here except perhaps how to utilize such a device in order to optimize your results. And to that end Rolling With It provide a complementary guide and tutorial with every roller. Make sure you also check our guide to the best back braces.
Key Features:
Available in 13, 18 and 36 inch variants
100% satisfaction guarantee
Recyclable
Weight 1.4 lbs
Specification:
Brand

Rolling With It

Weight

1.4 pounds
LuxFit Premium High Density Foam Roller
Nothing fancy here, just a simple and effective high density foam roller from LuxFit that provides the firmness you need to iron out the kinks. The LuxFit Premium High Density Foam Roller is aimed squarely at those who need to apply firm, even pressure to tight muscles in order to work out knots and bring them back online before leaving the club or leaving the house. In spite of the solid feel of the roller it tips the scales at a trim 7 ounces. The 18 inch version will set you back about the price of a T-shirt and provide the kind of long term benefits that define value. You may also be interested in some of the best muscle rubs from our list. Check them out.
Key Features:
High density molded polypropylene
12, 18 and 36 inch variants
Durable surface won't flake or chip
Weight 7 ounces
Like the LuxFit the OPTP AXIS Foam Roller is pure high-density simplicity that brings the relief for overworked crossfitters, runners, weight lifters, dancers, those working with resistance bands and more. Constructed from high-density, high-quality EPP foam the AXIS is nimble enough to hit all the trouble spots and well made enough to return to its original shape time after time. The AXIS is heat molded to ensure it doesn't lose structural integrity or otherwise breakdown no matter how hard you push it. And the surface won't absorb your sweat and cleans up easy when you're done.
Key Features:
High density closed cell EPP foam
36 x 6" overall dimensions
Easy clean up
Weight 1.6 lbs
Specification:
Brand

OPTP

Model

AXR366

Weight

1.6 pounds
Gaiam Restore Foam Roller
The last item on our list is the Gaiam Restore Foam Roller. This is another ultra-simple, affordable sponge roller that works overtime to reach those areas deep inside your muscles that resist soft foam rollers. There's no magic here just a well-made 6" diameter molded polypropylene roller that won't crack, flatten out or chip, even during the heaviest workout. Relieve stress and strain on your lower back, increase circulation in your legs and hit all your trigger points effectively with the Gaiam Restore Foam Roller.
You may also like some of these amazing heating pads from our list. Take a moment to check them out.
Key Features:
Instructional DVD included
18 inches wide
Helps promote better circulation
Lightweight and compact
Specification:
Brand

Gaiam

Model

05-58272

Weight

10.4 ounce
The 321 STRONG Foam Roller is one of the best rollers for giving yourself a trigger point massage. The surface is covered in different-shaped 3D massage zones, designed to mimic the fingers and thumbs of a real masseuse. Using just your body weight, these 3D zones can penetrate the soft tissue layer of your muscles, releasing tension, and increasing flexibility. The roller is made out of EVA, a soft and flexible plastic known for its durability. At 12.75" x 5.25", this is one of the more compact rollers on the market, making it perfect for home use. It's also available in 14 different colors.
Key Features:
Dimensions – 12.75" x 5.25" 
Made from EVA plastic 
Covered in 3D massage zones 
Available in 14 colors 
Travel-friendly design
Specification:
Brand

321 STRONG

Weight

1 pound
Next up, we've got The Ultimate Back Roller. If you suffer from any sort of back issues, this product could change your life. With the large hole in the center and thin surface, it looks completely different from the other rollers on this list. This is because it's designed, by a chiropractor, to enhance spinal extension, mobility, and flexibility. It's made from EVA molded foam and can support an impressive maximum weight of 1000 pounds. The surface has a staggered bump pattern that is designed to work the knots in your back. In short, if you have back pain, this foam roller will provide the relief you need.
Key Features:
Made from EVA molded foam 
Maximum weight capacity – 1000lbs 
Staggered bump pattern 
Designed by a chiropractor
Specification:
Brand

Acumobility

Weight

3.4 pounds
Foam Roller Buying Guide
Density/hard or soft - Foam rollers come in various densities. Soft density rollers are more suitable for lighter workouts. Hard density rollers are best suited for workouts on tight muscles. However, as foam rollers are used directly on the body, opting for one that is too hard may cause bruises and discomfort which will reduce the level of efficiency in its usage. Likewise, a foam roller that is too soft will also not be able to provide the pressure required for ultimate performance. Ideally, finding the balance in the density of the foam roller for your preferred task is needed.
Size and shape - Foam rollers also come in different shapes and sizes. Your body size is one key factor to consider when choosing an ideal foam roller. The preferred shape, however, is mostly dependent on one's choice.
Material - There is a wide range of foam roller materials out there. The content determines the density of the foam roller. Polythene foam rollers are mostly of low quality. Other materials include are Ethylene Vinyl Acetate, and Expanded Polypropylene, among others.
Different Types Of Foam Rollers
Standard density - This type of foam roller is ideal. It is made primarily from Ethylene Vinyl Acetate and provides efficiency and convenience in massaging trigger points and tight muscles. It is most suitable for stability and balance workouts.
Soft density - This kind of foam roller is made of much cushion and offers greater user convenience.
Firm density - Foam rollers of firm density provide a much more intense feel in their use. They are ideal for workouts on knots and tight muscles. The calves, thighs, and upper back sections of the body are among the best parts that firm density foam rollers are used.
Foam Rollers FAQ
Q: How does a foam roller work?
A: Only by placing the foam roller beneath your body. If you want to target your back, you put it under your back and roll on it.
Q: Which type of foam roller is best?
A: Standard density for rollers is most ideal as they cut across a broader range of uses. They also provide convenience for a higher group of persons.
Q: What are the benefits of using a foam roller?
A: Foam rollers provide many benefits. They can be used to increase the recovery rate from injuries, for professional and personal or home massage, and for increasing blood flow in different and targeted parts of the body. Overall, foam rollers are high and easy to use and will leave you with a healthy and fit body.
Q: Is a vibrating foam roller better?
A: A foam roller that vibrates may be preferred over non-vibrating ones. The vibration feature enhances blood flow and the massaging process. Even more, most vibrating foam rollers can be turned off anytime you don't need that feature.
Q: How often should you foam roll?
A: Foam rolling can be done every day. However, you should not concentrate on one side of your body for too long; rolling foam on one side for long periods can cause pain.
Sign Up Now
GET THE VERY BEST OF GEARHUNGRY STRAIGHT TO YOUR INBOX