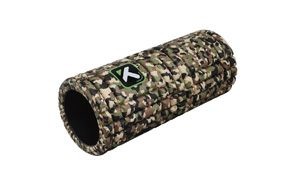 TriggerPoint GRID Foam Roller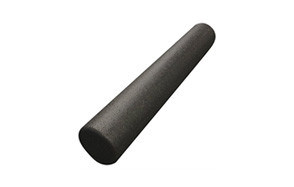 LuxFit Premium High Density Foam Roller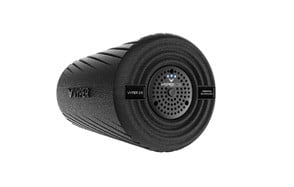 Hyperice Vyper Vibrating Fitness Foam Roller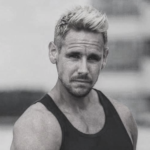 There was a time when foam rolling (also known as "self-myofascial release") was the exclusive domain of pro athletes and physical therapists. In recent years however foam rolling – and by extension foam rollers – have emerged from the trainer's room and been adopted by health conscious individuals everywhere. This outstanding type of self-serve physical therapy is used to facilitate various forms of exercise, to relieve muscle tightness and to aid in muscle recovery following workouts or sports injury. Below are the 12 best foam rollers on the market today.
The Best Foam Roller
Foam Roller Buyer's Guide
Density/Hard or Soft - Foam rollers come in various densities. Soft density rollers are more suitable for lighter workouts. Hard density rollers are best suited for workouts on tight muscles. However, as foam rollers are used directly on the body, opting for one that is too hard may cause bruises and discomfort which will reduce the level of efficiency in its usage. Likewise, a foam roller that is too soft will also not be able to provide the pressure required for ultimate performance. Ideally, finding the balance in the density of the foam roller for your preferred task is needed.
Size and Shape - Foam rollers also come in different shapes and sizes. Your body size is one key factor to consider when choosing an ideal foam roller. The preferred shape, however, is mostly dependent on one's choice.
Material - There is a wide range of foam roller materials out there. The content determines the density of the foam roller. Polythene foam rollers are mostly of low quality. Other materials include are Ethylene Vinyl Acetate, Expanded Polypropylene, among others.
Different Types Of Foam Rollers
Standard Density - This type of foam rollers is most ideal. It is made primarily from Ethylene Vinyl Acetate and provides efficiency and convenience in massaging trigger points and tight muscles. It is most suitable for stability and balance workouts.
Soft Density - This kind of foam roller is made of much cushion and offers greater user convenience.
Firm Density - Foam rollers of firm density provide a much more intense feel in its use. They are ideal for workouts on knots and tight muscles. The calves, thighs and upper back sections of the body are among the best parts that firm density foam rollers are used.

Foam Rollers FAQ
Q: How does a foam roller work?
A: Only by placing the foam roller beneath your body. If you want to target your back, you put it under your back and roll on it.
Q: Which type of foam roller is best?
A: Standard density for rollers is most ideal as they cut across a broader range of uses. They also provide convenience for a higher group of persons.
Q: What are the benefits of using a foam roller?
A: Foam rollers provide many benefits. They can be used to increase the recovery rate from injuries, for professional and personal or home massage and for increasing blood flow in differents and targeted parts of the body. Overall, foam rollers are high and easy to use and will leave you with a healthy and fit body.
Q: Is a vibrating foam roller better?
A: A foam roller that vibrates may be preferred over non-vibrating ones. The vibration feature enhances blood flow and the massaging process. Even more, most vibrating foam rollers can be turned off anytime you don't need that feature.
Q: How often should you foam roll?
A: Foam rolling can be done every day. However, you should not concentrate on one side of your body for too long; rolling foam at one side for long periods can cause pain.