Gifts For Audiophiles In 2022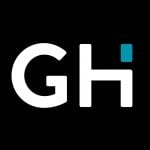 This product guide was written by GearHungry Staff
Last Updated
January 9, 2020
GearHungry Staff
GearHungry Staff posts are a compilation of work by various members of our editorial team. We update old articles regularly to provide you the most current information. You can learn more about our staff
here
.
GearHungry may earn a small commission from affiliate links in this article.
Learn more
Getting the perfect gift for that ardent music lover that you know can sometimes be a tricky business as no two audiophiles' taste is exactly alike. It can also be a bit frustrating when you are limited to common gift ideas such as headphones and speakers. Although there are millions of ways to really enjoy music, the options might prove difficult to wade through, which is why this article has been compiled to feature carefully selected gift items for refined audiophiles. The items listed below are some of the best gifts for audiophiles. They are the perfect blend of gift ideas for audio enthusiasts or music lovers and sure to please audiophiles of all types.
Gifts For Audiophiles
FIIO E10K USB DAC and Headphone Amplifier

Ideal for customizing the sound of audio to your taste, the FIIO E10K USB DAC Headphone Amplifier is a well-built product which offers enough features to keep audiophiles happy for lengthy periods of time. It is very small and packable which adds to its versatility, especially when you carry it along when traveling. The outer design of this headphone amplifier is made with solid aluminum with a headphone jack and controls which are located at the one end and USB inputs and outputs at the other end. A very unique feature that has audiophiles going crazy for the FIIO DAC and Headphone Amplifier is the E10K bass boost; with the bass boost turned on, it allows you to increase the volume a bit more while subduing the treble a bit to where you can comfortably dial it to about 6-7. This product also has a rotary volume control which can also operate as a power switch as the knob can be turned from 0 – 8, with an extra click past zero to turn it off.
Key Features:
DAC chip which improves audio quality
Aluminum housing which makes it portable and durable
USB connection
Bass boost
Specification:
Brand

FiiO

Model

E10K

Weight

2.72 ounces
Fluance Elite High Fidelity Turntable Record Player




With over 18 years of experience in manufacturing luxurious-looking yet extremely functional home theater systems, the Fluance Company has developed a respectable reputation in the sound business. The Fluance High Fidelity Turntable Record Player is a testament to this fact as it is well-designed with a massive, glossy Walnut clad MDF chassis. Adding to its unique design is the incorporation of isolation feet with an aluminum platter and a rubber slip mat which reduces or eliminates unwanted vibrations. Very easy to set up with an impressive sound quality, the Fluance Turntable Record Player is a dream come true for many audiophiles. The turntable is belt-driven which means you won't have to reposition it every time you want to change speeds; instead you can make use of a metal knob which makes it more convenient. It also features high-quality Texas instruments preamp which makes it possible to plug the turntable into your amp directly ensuring high fidelity in its actual form.
Key Features:
High gloss finish with a modern décor
Belt-driven, which adds to ease of playing records
Balanced and adjustable counterweight of S-type tonearm
Crafted with solid MDF wood which reduces vibrations
Specification:
Brand

Fluance

Model

RT81

Weight

14.1 pounds
Audio Technica Wireless Over-Ear Headphones

Not long ago, Bluetooth headphones and high-end headphones were two separate entities but with the inclusion of the Pure Digital Drive technology that drives it, the Audio Technica Wireless Over-Ear Headphones are great gifts for audiophiles. The build of this product is made with a standard mix of plastic and aluminum which makes it lightweight, solid and durable. These headphones have a great control panel which allows you to access all the common functionalities with physical buttons and a touch-sensitive area. They are also extremely comfortable to use with the combination of memory-foam earpieces and soft clamping force, which allows you to wear them for a while without feeling weary.
Pairing with other devices is very straight forward as you can simply flip the power switch on the right ear-cup and the device automatically pops up on nearby Bluetooth enabled devices, so you can use them as wireless TV headphones aswell. The Audio Technica Headphones has a plastic seal that covers the Micro-USB port to avoid water damage from rain, which proves the product's dedication to user safety. They are easily packable as they come with a rock-solid case that protects them from scratches and water.
Key Features:
Micro-USB charging
15 hours battery life
Clean audio quality
Comfortable over-ear fit
Specification:
Brand

Audio Technica

Model

ATH-DSR9BT

Weight

10.9 ounces
KEF LS50 Wireless Powered Music System




In 2011, the KEF Company released the KEF LS50 Wireless Powered Music System to mark its 50th anniversary and since then it has developed a cult-like following among Audiophiles. Available in choices of titanium, black or white gloss or bronze, this music system will look great and add to the décor of your home. It comes with two discrete amplifiers per speakers which has a power of 230 watts in a dual mono configuration. This music system has great connectivity options which include Wi-Fi, Bluetooth, USB and a digital optical input. It also operates an app that is compatible with Android and iOS which helps to improve music streaming, network setup and playback.
The LS50 app also allows you to adjust both speakers and any connected woofer's frequency range. Other accessories that come with this product include CAT-6 cable that syncs the two speakers, power cables and a remote. The LS5O music system has an easy-to-use control panel that is located on a touchpad on the right speaker and which allows you to control volume, power and input options. For more quality products like this, check out our guide to the best smart speakers.
Key Features:
Numerous connectivity options
Beautiful and compact design
Android and iOS compatible app
Tidal and Spotify support
Specification:
Brand

KEF

Model

LS50AGREY

Weight

22 pounds
RHA T20i In-Ear Earphones




Audiophiles sure love a good set of earphones that allow them to appreciate the sounds from the music they listen to, and in a market saturated with different options, it might prove difficult to get earphones that offer audiophile-grade performance. Winning an Editor's choice award in 2015, the RHA T20i In-Ear Earphone is one of the perfect gifts for music lovers and audiophiles of all types. The build of these earphones are made from injected stainless steel which leaves the surface raw, giving it a fanciful look and feel. Designed for comfort and secure fit for the ears, these earphones are molded in a jellybean form which allows the cable to wrap around the ear. There is a power/pairing button on the right side of the neckband as well as a USB port for charging the device. A unique feature of these earphones is its detachable earpieces which not only come off the neckband but has a wired cable included, which means the T20i Earphones can be used as standard wired earphones or in Bluetooth mode.
Key Features:
Different set of ear-tips
Detachable earpieces
Screw-in filters which delivers three different sound signatures
Excellent bass response
Specification:
Brand

RHA

Model

202027

Weight

11 ounces
Bang and Olufsen Beoplay M3 Compact and Wireless Speaker

With a minimal design, the Bang and Olufsen Beoplay MP3 Speaker gives audiophiles the chance to really enjoy every note and nuance in music. It can serve as a multi-room speaker with various options of connectivity such as Spotify, Wi-Fi, AirPlay, and Google cast support. It is stylishly designed and comes in either a matte black or neutral gray finish. Volume controls coupled with a play/pause button are located at the back and it automatically reconnects to the last played source so that you can get back to enjoying music quickly.
There is also a micro-USB port for charging the device along with a 3.5mm audio port. This MP3 speaker is powered by two 40W 3.75 inch woofer and a 0.75-inch tweeter which makes it a mono speaker. Also, the B&0 Wireless Speaker has several profiles for the speaker while the ToneTouch feature allows you to choose from a four-zone system namely Warm, Excited, Relaxed and Bright. Our guide to the best bookshelf speakers features more amazing products audiophiles will love, so check them out.
Key Features:
Excellent bass response
Spotify Connect, Google Cast and AirPlay
Wi-Fi and Bluetooth connected
ToneTouch feature which has four-zone system
Specification:
Brand

Bang & Olufsen

Model

1200323

Weight

4 pounds
JBL Waterproof Portable Bluetooth Speaker

A great gift for audiophiles who are always on the road, the JBL Waterproof Portable Bluetooth Speaker offers long battery life without compromising on delivering powerful audio performance with rich bass. It is powered by a 7500mAh Li-ion battery which offers up to 22 hours of continuous use. It is also IPX7 certified which means this Bluetooth speaker can be submerged for up to 30 minutes in a meter of water; this makes it great for outdoor use. The surface of this device is made from durable materials which protects it from the elements and ensures durability.
The JBL speaker is very easy to use and you can find all the physical controls on top of the speaker. The controls include buttons for power, volume control, Bluetooth pairing and JBL Connect+ app.  A feature that distinguishes it from other Bluetooth speakers is the battery meter which gives you an indication of the battery life and the charging process. Functioning as a directional speaker, the JBL is impressively loud and produces a consistent mix of substance and texture throughout the mids and treble.
Key Features:
Water resistant
Offers long battery use up to 20 hours
Can serve as alternative charger for your phone
JBL+ Connect App allows you connect more speakers
Specification:
Brand

JBL

Model

JBLCHARGE4BLKAM

Weight

3 pounds
The Audiophile Project Sourcebook

The Audiophile Project Sourcebook is a gift true audiophiles will really appreciate as this book intensely details high-quality and high-powered electronic audio components and equipment. Written by the very talented and experienced electronic engineer, G. Randy Stone, the book is written to give audiophiles and music lovers a perfect understanding of audio. It consists of over 350 pages of schematic diagrams, printed circuit layouts and artwork which are very easy to understand even by your average audiophile.
The book also features 8 power-amp designs that suit basically any music need. The Audiophile Project Sourcebook is based on practical designs that often relate to high-end audio systems. This book is a great addition to the library of audiophiles who wish to build their dream audio projects as the author provides logical explanations of electronics and also a basis for experimentation and adaptation of audio projects such as graphic equalizers, balanced input drivers, voltage amplifiers, etc.
Key Features:
Detailed and illustrated schematics with instructions for constructing high quality audio projects
8 power-amp designs for audio project of all types
E-mail replies from the author
Complete parts lists
Specification:
Weight

1.7 pounds

Author:

G. Randy Slone
Best Audiophile Voices VII

There is no better gift that can be offered to an ardent audiophile than a compilation of the best voices that only they can appreciate. The Best Audiophile Voices VII features all-female vocalists who deliver a range of sultry music with varying sophisticated styles. This is the 7th edition in the Best Audiophile Voices series and it features leading female vocalists such as Eva Cassidy, MaryAnn Hurst, Kelly Sweet, Noon, Jheena Lodwick and many others. The selection of songs on this album is sure to give audiophiles a heavenly mix of reminiscent and melodious songs. For example, in the opening note from the first track, listeners are rewarded with beautiful vocal sounds followed by incomparable tonal texture of voices and instruments. This album contains 14 tracks of songs that delivers alluring voices. The album was well-recorded and the extended resolution compact disc from JVC improves the quality by enhancing the process of manufacturing compact discs. So take your CD player and enjoy.
Key Features:
Compatible with all CD players
Superior audiophile quality
Comprises of 14 sultry songs
JVC disc
Headphones Around the Neck T-shirt

Designed for music lovers and audiophiles, the Headphones Around The Neck T-shirt is a gift item that further inspires music lovers. It is made from 100% cotton fabric which is wrinkle resistant and super soft. This designer t-shirt has a screen print of the sound-off headphones logo on the front in metallic silver foil. The logo is printed with high-tech equipment which guarantees the display of pulsating colors. A perfect gift to celebrate any occasion, this T-shirt gives a comfortable fit and they are perfect for long-lasting use.
The fabric of this t-shirt can be machine washed and they are available mostly in larger sizes ranging from 3XL, 4XL and 5XL. With this gift item, audiophiles can visually express their love for music. It is great for casual or clubwear and the manufacturers offer an immediate exchange for unsatisfied customers. This T-shirt is basically a men's fit and it can feature sarcastic, funny or hilarious sayings. Manufactured in the U.S.A, this t-shirt is hugely popular among music lovers due to its ultra-soft fabric and awesome designs.
Key Features:
100% Cotton fabric
Wrinkle resistant and Non-shrink fabric
Unique designs
Lightweight material with ribbed knit crew neck
Specification:
Brand

Crazy Dog T-Shirts

Weight

8 ounces
The Art of Sound: A Visual History for Audiophiles

Just as implied in its name, The Art of Sound:  A Visual History for Audiophiles is a deeply researched and illustrated resource book that documents the remarkable progress of sound recording through several eras. Tracking the history of music from the late-nineteenth century to the modern digital version, the author Terry Burrows, meticulously depicted detailed specifications of archival photographs, recording equipment, artists' files and records, master tapes and playback devices. The book is divided into four periods of recorded sounds namely Acoustic era (1877-1925), Electrical era (1925-1945), Magnetic era (1945-1975) and Digital era (1975-present).
Based on the diverse collections of the EMI Archive Trust, this book tells of complete stories of the advances made in the progression of sound technology. A fascinating read for most audiophiles, the book is entertaining and informative as it is interspersed with several antique musical equipment. The Art of Sound is a medium through which audiophiles can study the evolution of listening to music; from ancient gramophones to acoustic horn, magnetic loudspeaker to solid-state transistor, wire recorder to magnetic tape, Walkman to iPod and CD to digital download.
Key Features:
Display of iconic and antique music equipment
Four chapters documenting development of music
Detailed graphic illustrations
Culled from the largest music technology archives
Specification:
Weight

3.4 pounds

Author:

Terry Burrows
Sign Up Now
GET THE VERY BEST OF GEARHUNGRY STRAIGHT TO YOUR INBOX