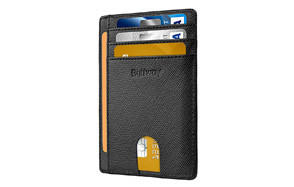 Buffway Slim Minimalist Front Pocket RFID Blocking Wallet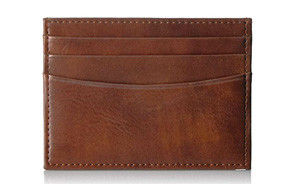 Amazon Essentials Men's Slim RFID Blocking Wallet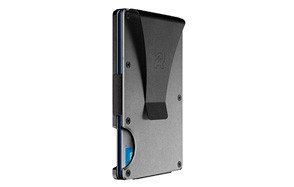 The Ridge Wallet Authentic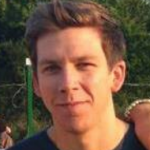 Modern-day identity thieves need to do nothing more than purchase a cheap device off of eBay, walk by you on a crowded New York street, and they're done. That's it. They have your credit card information, and can immediately make a duplicate card and begin swiping your cash limit. The worst part? They're getting crafty and easily avoiding justice. Don't let yourself fall victim to their petty crimes. Block their RFID devices with a certified RFID blocking wallet.
The Best RFID Wallet
RFID Wallet Buyers Guide
We want our RFID blocking wallets to be functional as well as stylish, right? Otherwise, we'd just carry our precious debit cards, credit cards, and passport around in a padlocked, lead block on wheels. You need a great RFID wallet or Metal Wallet that can block every frequency out there.

Don't Trust Life Hacks On RFID Protection
Ever read about wrapping your cards up in tin foil, or other hacks to keep everything secure? Well, they don't offer nearly bulletproof protection like manufactured, laboratory tested RFID blocking wallets do. Let's debunk some of the most common means that people try to use as RFID protection.
Tin Foil - It's suggested that wrapping your cards up in aluminum foil will help protect your information, right? We have aluminum wallets on our list, so it's not that farfetched, right? While it can protect you, the likelihood is far less than using a proper RFID blocking wallet. You're going to scratch up your mag strip, and even your chip. Those chips are susceptible to scraping and demagnetization just from being in a standard wallet alone. You pass by enough electronic devices and before you know it, the chip is useless. Aluminum foil will scrape your card, and render it useless. I mean, nobody's going to get your info that way, right? That's good. So long as you don't mind waiting for a new card every 3-4 weeks for the rest of your life.
Duct Tape Wallet - In all the DIY means we've seen, this is the most ridiculous-looking attempt at a solution. The theory is this: use a few sheets of triple-ply aluminum foil, carefully and meticulously wrap them up in enough duct tape to keep it durable. Heaven forbid if your wallet gets wet (who hasn't let their wallet in their jeans at least one time and had it go through the wash?) This isn't going to scrape up your card, but isn't going to win you the beautiful girl at the front of the Starbucks liner when you decide to pay for her. Gentlemanliness? Great. Duct tape wallet? No phone number.
The Origami Duct Tape Aluminum Foil Wallet - I'm not joking. Yes, this exists. Even if it does work, who has the time to sit down and cut out templates and meticulously craft a wallet, and make it somehow not look like garbage? You're going to spend a good amount in supplies instead of simply allowing Amazon to drop a wallet on your doorstep for relatively the same cost. Do you have an hour or two to spare and craft a wallet that might work? I didn't think so.
RFID Wallet FAQ
Q: What Is An RFID Wallet?
A: Criminals are evolving every single day. Their recent craze over the last five to ten years have revolved around stealing debit and credit card information seamlessly. They could have their faces on camera, steal your information, and nobody would be aware. They use little devices (that can be bought off of eBay, as a matter of fact,) and as long as they're within a certain proximity to you, those devices pick up your information as if you were swiping at a trusted terminal in a store.
An RFID wallet is lined with materials (which vary by the seller) that are laboratory tested and proven to either repel, or render ineffective, any incoming RFID signals that aim to steal your information and sensitive data. When you put these into a wallet, you're also wrapped the RFID blocking wallet material in leather. Consider it a safe within a safe for extra protection of your assets.
Benefits Of An RFID Wallet
The obvious appeal is the ability to block RFID frequencies. These frequencies mimic the same waves that go to, and come from your card during any debit or credit card transaction at just about any terminal. The difference is, you're in control of those situations, and you trust the vendors you're willfully submitting that information to. When someone uses an RFID reader, they're stealing your information, and it can be done from anywhere.
Security badges or keycards for places like hotels and secure data facilities are also susceptible to the same kind of theft. All across the world, thieves are utilizing RFID capture to gather information and sell to nefarious forces. There's an entire criminal underworld for RFID thieves, and when you look at the big picture, it's rather unsettling.
The benefit unravels down to one single necessity: keeping your information safe, but that isn't to say you can't enjoy other perks of having an RFID blocking wallet. Piling on the RFID blocking technology is a necessity of the modern world, and as such, a lot of premier wallet craftsmen are making their entire lineup RFID protection compatible, which means, in a number of years, you won't be able to purchase any wallets that don't have RFID blocking tech or credit card protector sleeves in them. Designers are optimizing their wallet models to deflect these frequencies, meaning if you select a simple leather wallet, you'll be left in the dust in terms of design and functionality. If you want to stick with real leather, excellent storage and ample compartments, you'll need to start buying wallets with the filter "RFID Only" equipped. Don't think twice about it—information thieves don't. Protect yourself before someone strikes.