Best RFID Wallets In 2021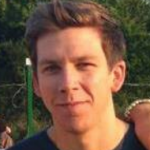 This product guide was written by Jordan Carter
Published
January 18, 2018
Support us! GearHungry may earn a small commission from affiliate links in this article.
Learn more
Modern-day identity thieves need to do nothing more than purchase a cheap device off of eBay, walk by you on a crowded New York street, and they're done. That's it. They have your credit card information, and can immediately make a duplicate card and begin swiping your cash limit. The worst part? They're getting crafty and easily avoiding justice. Don't let yourself fall victim to their petty crimes. Block their RFID devices with a certified RFID blocking wallet.
The Best RFID Wallet
Buffway Slim Minimalist Front Pocket RFID Blocking Wallet

By going for this RFID wallet from Buffway, you are simply adding an additional piece of luxury to your valuable collections. The Buffway Slim Minimalist Front Pocket RFID Blocking Leather Wallet for Men and Women is a small but big in features. It is able to block all signals within the 13-14MHz range, though not really designed for low-frequency signals at 124 kHz as used for hotel room keys and access cards. It is truly sleek enough to perfectly slip in and out of your pocket and is slim, portable, and lightweight – manufactured for the contemporary traveler.
This unisex design easily takes care of all users, young or old alike and is smooth, tough, trend, durable, and stylish; you would hardly believe it is able to combine all these qualities most efficiently. It is made from natural genuine leather with the latest radio frequency jamming technology embedded to shield all your important cards from identity theft and electronic pickpocketing. With this kit, all card enabled transactions can be undertaken without any worry. No doubt, you will be making one of your wisest decisions when it comes to personal safety this beautiful functional luxury. You may also be interested in some of these cool zipper wallets from our list, so check them out.
Key Features:
Made from pure and genuine natural leather
Equipped with the latest RFID technology
Frequency blocking technology applicable in shopping areas and public places
Designed for men, women, boys, and girls
Specification:
Brand

Buffway

Model

BW-WL-CO-BL

Weight

0.64 ounces
The Ridge Wallet Authentic

The perfect antidote to malicious hackers of personal data and information from debit cards, credit cards, driving license, passports and travel documents is here to stay. No more worries when at public places with information thieves lurking in the corner. Ridge wallets are built on the philosophy that they should be able to function as long as you own it and this is practically applicable to the Ridge Minimalist Metal RFID Blocking Wallet. The metal body of this wallet completely encapsulates all your cards and electronic documents from the allowable radio frequencies for credit cards, no matter how powerful the RFID chip reader of the intruder is.
The entire encasement consists of aluminum plating; 6061-T6 aluminum anodized gunmetal with elastic interchangeable screws, all these made to enhance your security with assured durability and trust. It comes with an integrated metal money clip that affords you the ability to clip several notes inside. With a holding capacity of up to 12 cards, you will never be short of slots. What's more, it features an external notch for the easy ejection of cards.
Key Features:
Metal body crafted to enhance RFID protection function
Prevents even the most powerful RFID hacking devices
Very tough, durable and made to last a lifetime
Constructed from hard aluminum plating; 6061-T6 category
Specification:
Brand

The Ridge

Model

222

Weight

4.8 ounces
Bryker Hyde 2 ID Window RFID Wallet for Men

With this Bryker Hyde RFID blocking wallet, you can confidently walk into any shop or public area to transact business electronically without any bother of identity theft. It was constructed using the latest technology in RFID that offers your personal information the privacy and safety deserved. With this innovative technology, all high and low radio frequency at 125kHz, 10MHz to 3000MHz signals are blocked. Credit cards use 13.56MHz which falls within the range of the frequencies blocked by this device – you can also rest assured that you are protected from digital pirates.
This wallet is made from pebble leather and has undergone comprehensive stitching to ensure it gives you the needed defense against even the most notorious of bandits. The superior quality leather is soft, tough, made to last and offers an extra nine slots for cards and two more slots behind just in case. By reason of its 5.3×4.5×1.2 dimensions, its sleek construction means it can into any pant pocket easily. This is your ideal wallet for travels, holidays, vacations and on public transport. What is more, this amazing product offers a 100% money-back guarantee.
Key Features:
Sleek construct and fit into any pant pocket easily
Guarantees your privacy and security electronically
Ideal wallet for travels, holidays, vacations abroad
Ability to block radio frequency signals within 125kHz, 10MHz to 3000MHz range
Specification:
Brand

Bryker Hyde

Model

DA-02

Weight

4.8 ounces
Flipside RFID Blocking Wallet



RFID blocking technology adapts to the newest forms of identity and information thievery, and Flipside took it one step further. They have an ideal amount of cards and boils to remain the slimline model, and upkeep on the best security possible. 8 cards, 10 cash bills, and one of the best RFID proof wallet models on the market today. Feel safe as can be with crushproof technology, meaning your cards won't get chipped, split, or cracked in the extremely tough and durable RFID proof chassis.
Key Features:
Automatic locking system upon closure
Hard, tough case to avoid crushing and cracking cards
Removable clip for holding additional items such as gift cards, tickets, work entry cards
Features anti-scratch and internationally patented polycarbonate and aircraft-grade aluminum alloy
Specification:
Brand

Flipside Wallets

Model

FS4-stealth1

Weight

2.4 ounces
Columbia Men's RFID Leather Wallet

For more than seven decades, Columbia has been manufacturing high-quality apparel that helps their customer experience the most out of outdoor recreation, and this it does in the most responsible and environmentally friendly way. As an industry leader in this area of production, the company has a profound understanding of the needs of the customer who simply loves the outdoors and takes measures to fulfill these needs. The quest to understand the needs of the customer and work hard to fulfill them has earned the company the reputation of being the foremost in the industry and this has translated into this fully functional and trustworthy product – the Columbia Men's RFID Leather Wallet.
With the Columbia RFID wallet, you can rest assured that your credit card, debit card, driver's license, passport, as well as important papers, and receipts are very well guarded against electronic theft. It is able to perform this vital function by means of six card slots and one clear window display as well as two other side pockets. The entire outline of the wallet is double-stitched to enhance sturdiness and promote durability. What's more, the Columbia logo is intricately embossed on the front of the wallet. This quality wallet comes in its standard brown color and can be purchased at a hugely affordable price of $32.00.
Key Features:
Features natural fold construction
Entire outline double stitched
Trifold silhouette makes it easy to carry and convenient to hold
Make materials eco-friendly and sustainable
Specification:
Brand

Columbia

Model

31CO110022

Weight

5.6 ounces
Timberland PRO Men's Cordura Nylon RFID Trifold Wallet

Timberland combines several years of continuous improvement and success with technology and adherence to core values to come up with this truly pioneering wallet for your convenience in modern-day business transactions. Timberland PRO Men's Cordura Nylon RFID Trifold Wallet is a Radio Frequency Identification Denoting protected and ensures that all your vital information on your credit cards, passport and other forms of ID are securely protected from theft and electronic pickpocketing. It is designed for all ages and is perfect for use as trifold wallet for men and women.
Its classic design is irresistibly attractive and it comes packed with more than enough technology to protect your personal identity and still stay trendy in today's highly sophisticated world. This trifold wallet is made of Cordura material and therefore super strong, classy and very durable. It consists of thirteen credit card pockets, one cash bill pocket, and one clear ID window and features a hook and loop closure system.
Key Features:
Cordura make material is super strong, classy and very durable
Focus on health and safety
Made from planet-friendly materials
Designed for kids and boys; perfect for men
Specification:
Brand

Timberland PRO

Model

DP0033/08

Weight

8.8 ounces
Amazon Essentials Men's Slim RFID Blocking Wallet

The Amazon Essentials Men's Slim RFID Blocking Card Case Minimalist Wallet is a specifically crafted RFID lined wallet designed to protect against personal identity theft and well as providing the much-needed peace of mind in today's highly unpredictable world. For that reason, it is equipped with radio frequency ID built into the lining that thwarts any incoming radiofrequency. It can securely hold all your vital identity and security cards and is made from superior quality material which is composed of a careful blend of polyurethane, split leather, cotton, and polyester – with a 100% cotton lining for added durability.
Coming with much detailed edge stitching, it sports a sleek and attractive look and easily combines functionality with style. It is soft to the touch and very durable. It features 3 card pockets, 2 slip pockets, and one ID window. With dimensions of 3.5×4 inches, it offers the perfect pocket fit with a slim design for easy carrying of all your essentials without creating a bulge your pocket. It is hand-washed, easy to clean and most convenient to handle.
Key Features:
Equipped with radio frequency ID built into the lining
Made from a blend of polyurethane, split leather, cotton, and polyester, with a 100% cotton in-lining
Hand washed, easy to clean
Features 3 card pockets, 2 slip pockets, and one ID window
Specification:
Brand

Amazon Essentials

Model

31ET200001

Weight

0.8 ounces




While some genuine leather wallets can be a hassle to use in your front pocket, this one has been designed with you in mind. Don't feverishly attempt to rip your wallet out of your pocket again; Travelambo made an effective and attractive RFID blocking card friendly wallet. With one of the best credit card protector sleeves on the market, you'll be able to feel safe, backed by independent laboratory testing and approval. Travelambo didn't hold out on us with this insane quality and protection, all while keeping a stylish look about it.
Radix One Black Steel RFID Wallet




The premier RFID blocking wallet from Radix Products; you'll get superior blocking capabilities from all RFID signals, meaning your information will be that much safer. This is an imported wallet, and can comfortably fit up to ten cards before feeling crammed. It's a lot thinner than almost any RFID wallet on the market, all while maintaining the security you need. This is also a combination money clip, allowing you to keep everything you need handy, all while keeping your RFID proof wallet cost-effective. The ultimate credit card protector sleeve on the market.
Tommy Hilfiger Men's RFID Wallet





Tommy Hilfiger is a brand we've all known for ages, and when they launched their RFID protection wallet, we were a bit stunned to see them do such a good job. Thank goodness that they have, because this maintains style, cost effectiveness, and gives you the protection you need in today's world of technologically advanced data stealing devices. This is one of the most effective RFID credit card sleeve models you'll be able to buy today.
RFID Wallet Buyers Guide
We want our RFID blocking wallets to be functional as well as stylish, right? Otherwise, we'd just carry our precious debit cards, credit cards, and passport around in a padlocked, lead block on wheels. You need a great RFID wallet or Metal Wallet that can block every frequency out there.

Don't Trust Life Hacks On RFID Protection
Ever read about wrapping your cards up in tin foil, or other hacks to keep everything secure? Well, they don't offer nearly bulletproof protection like manufactured, laboratory tested RFID blocking wallets do. Let's debunk some of the most common means that people try to use as RFID protection.
Tin Foil - It's suggested that wrapping your cards up in aluminum foil will help protect your information, right? We have aluminum wallets on our list, so it's not that farfetched, right? While it can protect you, the likelihood is far less than using a proper RFID blocking wallet. You're going to scratch up your mag strip, and even your chip. Those chips are susceptible to scraping and demagnetization just from being in a standard wallet alone. You pass by enough electronic devices and before you know it, the chip is useless. Aluminum foil will scrape your card, and render it useless. I mean, nobody's going to get your info that way, right? That's good. So long as you don't mind waiting for a new card every 3-4 weeks for the rest of your life.
Duct Tape Wallet - In all the DIY means we've seen, this is the most ridiculous-looking attempt at a solution. The theory is this: use a few sheets of triple-ply aluminum foil, carefully and meticulously wrap them up in enough duct tape to keep it durable. Heaven forbid if your wallet gets wet (who hasn't let their wallet in their jeans at least one time and had it go through the wash?) This isn't going to scrape up your card, but isn't going to win you the beautiful girl at the front of the Starbucks liner when you decide to pay for her. Gentlemanliness? Great. Duct tape wallet? No phone number.
The Origami Duct Tape Aluminum Foil Wallet - I'm not joking. Yes, this exists. Even if it does work, who has the time to sit down and cut out templates and meticulously craft a wallet, and make it somehow not look like garbage? You're going to spend a good amount in supplies instead of simply allowing Amazon to drop a wallet on your doorstep for relatively the same cost. Do you have an hour or two to spare and craft a wallet that might work? I didn't think so.
RFID Wallet FAQ
Q: What Is An RFID Wallet?
A: Criminals are evolving every single day. Their recent craze over the last five to ten years have revolved around stealing debit and credit card information seamlessly. They could have their faces on camera, steal your information, and nobody would be aware. They use little devices (that can be bought off of eBay, as a matter of fact,) and as long as they're within a certain proximity to you, those devices pick up your information as if you were swiping at a trusted terminal in a store.
An RFID wallet is lined with materials (which vary by the seller) that are laboratory tested and proven to either repel, or render ineffective, any incoming RFID signals that aim to steal your information and sensitive data. When you put these into a wallet, you're also wrapped the RFID blocking wallet material in leather. Consider it a safe within a safe for extra protection of your assets.
Benefits Of An RFID Wallet
The obvious appeal is the ability to block RFID frequencies. These frequencies mimic the same waves that go to, and come from your card during any debit or credit card transaction at just about any terminal. The difference is, you're in control of those situations, and you trust the vendors you're willfully submitting that information to. When someone uses an RFID reader, they're stealing your information, and it can be done from anywhere.
Security badges or keycards for places like hotels and secure data facilities are also susceptible to the same kind of theft. All across the world, thieves are utilizing RFID capture to gather information and sell to nefarious forces. There's an entire criminal underworld for RFID thieves, and when you look at the big picture, it's rather unsettling.
The benefit unravels down to one single necessity: keeping your information safe, but that isn't to say you can't enjoy other perks of having an RFID blocking wallet. Piling on the RFID blocking technology is a necessity of the modern world, and as such, a lot of premier wallet craftsmen are making their entire lineup RFID protection compatible, which means, in a number of years, you won't be able to purchase any wallets that don't have RFID blocking tech or credit card protector sleeves in them. Designers are optimizing their wallet models to deflect these frequencies, meaning if you select a simple leather wallet, you'll be left in the dust in terms of design and functionality. If you want to stick with real leather, excellent storage and ample compartments, you'll need to start buying wallets with the filter "RFID Only" equipped. Don't think twice about it—information thieves don't. Protect yourself before someone strikes.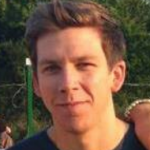 Jordan Carter is Gear Hungry's resident Editor-in-Chief with a genuine love and passion for all things tech. Jordan works diligently to ensure only the best products ever make it onto the platform and are showcased in Gear Hungry's carefully curated, tested and expertly researched, informative buying guides.