10 Men's Grooming Brands You Should Know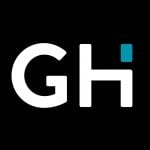 This product guide was written by GearHungry Staff
Last Updated
December 21, 2020
GearHungry Staff
GearHungry Staff posts are a compilation of work by various members of our editorial team. We update old articles regularly to provide you the most current information. You can learn more about our staff
here
.
GearHungry may earn a small commission from affiliate links in this article.
Learn more
Once upon a time, not that long ago, vanities in bathrooms all over the world would be overflowing with dozens of potions and lotions. This realm was purely a woman's domain, and you could find anything from day creams, night creams, cosmetics of every description, and then a collection of hair products. On the man's side, you would be lucky to find a safety razor and some cologne.
Fast forward a few decades, and men's grooming products take up almost as much real estate in the bathroom as the women's products are. Gone are the days when women dominated the bathroom in the mornings with their skincare and grooming routines. Men are also more aware of the need to look after their skin, and rightfully so. After all, men can also suffer from a range of skin problems too.
Grooming is also essential for men. This routine involves things like personal hygiene and generally looking and smelling fresh and clean. A well-maintained man not only looks more youthful and vibrant, but he's also a lot easier to be around.
What can be confusing is sorting through the many brands of personal hygiene and grooming products for men. Therefore, we have found some of the best grooming brands for men so you can have everything you need to be a well presented, well-groomed man.
The Best Grooming Brands for Men

The research team at Brickell Men's Products has really done their homework regarding what goes into their range and what shouldn't. They researched some of the top men's grooming brands and decided they didn't like many of the ingredients that many brands were using to make shaving and grooming products. Brickell then decided to use the latest technologies to avoid using harmful and synthetic ingredients and came up with a range of skincare and grooming products that are all-natural and organic. These ingredients are not only kinder to your skin, but they are more powerful at protecting and caring for your skin than their fake, synthetic counterparts.
Brickell Men's Products has a complete range of shaving and grooming products that include beard oils, shaving creams, and Instant Relief Aftershave. They also have a range of anti-aging creams for men, facial cleansers, SPF moisturizers, and lip balms for men. Their products are available worldwide, and by using the highest quality, natural ingredients, they have thousands of happy customers all over the world. Brickell's grooming products are so good; you'll feel the difference the very first time you use them.
LEARN MORE: BRICKELL MEN'S PRODUCTS

Grooming brands like Aesop are unique in their simplicity. They have an extensive range of men's grooming and hygiene products, so you can put together a collection to suit your needs or choose a gift pack or kit that has what you need. Aesop's gift kits are amazing, and it is highly recommended for those who are not sure of what they want to try but don't forget that they are also perfect to give as a gift.
Aesop men's grooming products feature ingredients that are plant-based as well as laboratory-made. These ingredients have a proven record of safety and efficacy for all skin types. You can put together a complete kit of your own, including things like exfoliators for men, colognes, soaps, and even toothpaste. The lip balms for men are also top quality, and shaving serums for men will also give you balanced skin after this daily task. When you purchase Aesop grooming and hygiene products, you get the same exceptional quality every time. They have done all the research in developing their products and maintain them to the highest standard. You'll only see things change to cater to the genuine needs of their customers.

For the manly man who prefers a strong scent comes one of the most interesting men's grooming brands that has been inspired by those in the military. These are superior quality products that make a statement with everything the rugged man wants for grooming and personal hygiene from head to toe. Duke Cannon has a full range of facial care products such as shaving creams, beard balms, and beard shampoos. The range extends to exfoliators for men and body washes. They also offer a magnificent range of gift packs and bundles for those who want to shop fast.
What sets Duke Cannon apart from the rest is that many of their products are scented with bourbon or beer. There are no parabens, sulfates, or other harmful allergens, and none of the products are tested on animals. For an all-over fresh, clean smell that makes you feel good, this is the go-to grooming brand. Duke Cannon also gives back to the military community benefitting veterans and those in the active military. It's always a bonus when you can take care of yourself and those in need of help too.
Lumin Skin Management For Men

Okay, boys, it's time to leave the female grooming and skincare products to the females in your home and look at luxury male grooming brands like Lumin Skin Management For Men. Lumin has a fantastic range of products that offers something for all skin types. Lumin has searched high and low for the highest quality ingredients that are also the most effective for taking care of your skin, hair, and body.
For the facial area, Lumin offers facial cleansers and facial masks for men that repair and nourish the skin. There is also an eye puff deflator that is the ultimate in eye creams and concealers for men for those days when you feel run off your feet, and it shows in your darker eye region. Keep a youthful look with anti-aging creams for men. Check out the gift sets for perfect bundles of products for yourself or someone who needs a little grooming help.

For fuss-free, minimalist grooming brands, Ursa Major is an absolute winner. This brand boasts powerful active ingredients featuring refreshing aromas with a clean, light texture that feels amazing and light on the skin. The chemical-free formulas offer natural skincare that will give you a fresh, youthful look, but you can also make sure your personal hygiene is taken care of as well.
Starting from the top, Ursa Major has shampoos and conditioners that will ruffle up your mane and give you healthy shiny locks. Your face is also important, so start with face washes and facial masks for men. Move on to SPF moisturizers for those who spend time outdoors … and who doesn't? Cleanse your body of sweat and grime with gentle but effective soaps and give your skin the TLC treatment with body lotions for men. The inspiration for this grooming brand comes from the calming beauty of nature, so grab some of these great products individually or get one of the sets and try everything you need for your grooming and hygiene.

How many of you men out there have considered "down there care" when it comes to grooming? For most, it's just a quick wash in the shower, but you really can do a little more for that area below the waist. Men's grooming brands often take care of hair, face, and body, but that part of the body no one talks about needs attention too.
Meridian by Lumin offers down there care with products specifically formulated to the sensitive skin around your package. This area often sees a lot of sweat and can quickly become very pungent. The range of products in this grooming brand includes body washes made with ingredients that have been carefully selected and prepared to neutralize nasty odors. Personal hygiene down there is important, but so is maintaining the growth of hair down there. The sensitive shaver technology ensures you can keep the hair down there nicely trimmed and more aesthetically pleasing. When your "shrubbery" is well maintained and groomed, you will feel much more comfortable with less chafing and less itching.
LEARN MORE: MERIDIAN GROOMING

To truly connect to nature, top men's grooming brands like Living KOA are simple yet effective at cleansing and protecting your face. This range of products is made with traditional Pacific botanicals that are known for their healing and soothing properties. What's more, KOA is committed to reducing their carbon footprint, so their products are environmentally kind to the planet and your skin.
Minimalist grooming brands have a few essential items that work well with all skin types. Living KOA has coconut oil cleansers for men that gently yet effectively remove built-up gunk from your skin's surface for a fresh feeling you will love. Follow your cleansing with a toner before applying face moisturizers for men. If you plan on spending time outdoors, switch to KOA's anti-pollution SPF 45+ moisturizers that nourish and protect your skin from UV rays and free radicals in the air.

If you're looking for a natural grooming brand to transform your grooming game, Port Products gives you natural, marine-inspired products that are cruelty-free and are free of parabens and colorants. The formulations feature hard-working natural botanicals that are people and pet-friendly with an absolutely minimal amount of packaging, making the entire product environmentally friendly.
The Port Products range includes exfoliators for men in the form of body soaps and face scrubs. There are also conditioning beard oils for shiny facial hair and moisturizing emulsions that hydrate the skin without the heaviness common with other brands. Check out their age-fighting trio that has been specially formulated to protect and nourish your skin even in a busy, smoggy city. Don't forget your lovely locks and treat your hair to excellent shampoos, conditioners, and styling products. Port products has everything you need to clean and maintain your hair as well as cater to your shaving needs.
LEARN MORE: PORT PRODUCTS

If you or the man in your life has an active, on-the-go lifestyle. Oars & Alps has skincare and grooming products for you. The first thing you'll notice is the minimalist packaging. Nothing fussy, but in manly marine colors that are easy to spot in the bathroom alongside all the female stuff.
Oars & Alps use powerful, natural ingredients that contain no additives or hard chemicals. Just quality and gentle ingredients that are kind and protective on your skin. The range includes face and eye creams, beard oils and lip balms for men, moisturizing soaps, and natural deodorants and body washes. They also have some spectacular kits that can target each area that needs grooming, but if you want something customized for you, Oars & Alps offer build your own grooming kits. If you want more from your grooming brands, you can help Oars & Alps with their mission to help outreach programs. When you purchase Oars & Alps products, you are not only doing something positive for yourself and your grooming routine, you can feel good with the knowledge that you are helping a brand that is committed to helping young people lead a more fulfilling life.
LEARN MORE: OARS AND ALPS

If any man needs extra help with grooming and hygiene it's the athlete. AOS is a body care brand that has been tailor-made for athletes. The physically active need to keep up with hygiene and grooming more than the average couch potato with all that washing and scrubbing stripping the skin of natural oils.
The shower care products are mild enough to use every day with gentle face and body washes, shampoos and conditioners, and even exfoliating bar soap for when your skin starts to feel rough. You can also extend the fresh, clean feeling of your shower with high-quality deodorants and antiperspirants. Give your skin an extra touch of hydration with body lotions for men that are silky smooth to apply and give leave your skin soft and supple. AOS is the brand for those who just want the essentials, but you can put together your own kit and give yourself the royal treatment every day. Haircare, face or body, AOS have got you covered.
Grooming Brand for Men FAQ
Q: Why do I need to spend so much time grooming?
A: If you're asking this question, you likely need to go shopping for grooming products and fast. There are few things more off-putting than a scruffy looking, smelly man. Good grooming and hygiene habits make you infinitely more presentable, which is crucial if you want to be noticed for all the right reasons at work and plan on being around polite society. A well-groomed man is more confident and is more likely to attract positive attention. Good grooming displays a sense of responsibility, and people will generally take you more seriously.
Q: Do men really need to have so many grooming products?
A: The simple answer is YES! Once upon a time, you could get by with a bar of soap in the shower, shaving cream, a razor or shaver, and some cologne. Those days are gone. The modern man has his own hair care products, facial care, and shaving collection, as well as body washes and a few other items to round out his grooming routine. These are just the basics. If you live with a female, many of these products are probably already in the bathroom. Still, unless you want to run around in your professional and social circles smelling like "lily of the valley," you might want to consider getting your own collection of more masculine scented products.
Q: What types of men's grooming products do I need?
A: Let's start at the top and work our way down:
Hair – Even short hair needs proper care, so unless you're sporting a bald look, you will need shampoo and conditioner for your hair type. You'll also want to invest in some styling products to keep those locks in place. This is especially important for those with longer hair.
Face – Dry skin looks dull so give yourself a vibrant look by removing dead, flaky skin with exfoliators for men. Once you remove that nasty layer, oil cleansers for men can finish the cleansing aspect. Follow with facial lotions or moisturizers for a healthy, youthful glow.
Facial Hair – You don't need to be clean-shaven to be presentable. Beards and mustaches can look good, but they need special attention. Keep beards and mustaches trimmed and keep them in place by using a beard brush or comb. Facial hair can look dry and dull, so make sure you give this facial fuzz the royal treatment with beard shampoos and follow with beard balms or beard or beard wax that will give your fuzz a glistening shine and keep those hairs soft and silky.
If you can't be bothered maintaining your beard, keep up your daily shaving routine, and stay smooth. Use good shaving creams or shaving gels and follow with aftershave lotions.
Body – Remember the smelly kid at school? You might not remember his name, but you do remember no one wanted to sit next to him. That won't change when you're an adult, and even if you only commit to basic grooming, regular showering or bathing is an absolute must. You can keep the odors in control with a daily shower using a nice smelling, gentle to the skin body washes, and you should never leave the house without using deodorant or antiperspirant. A little spray of cologne will not only keep you smelling fresh, but it may even attract that person you've been hoping to get to know a little better.
Down forget to clean your nether regions. This area sees very little daylight and is usually enclosed in briefs and other layers. Most men also tend to sweat in this region quite profusely. Keep this area clean with a specific cleanser, and if you are worried, some products neutralize odors. Just make sure you use the ones that have been formulated for that area. You don't want an overgrown forest there either, so get a safe for down there shaver or trimmer. Not only will your package look better, but you'll also feel more comfortable too.
Feet – Do not forget your feet. Nothing clears a room or brings tears to the eyes of a family more than a man with a serious foot odor problem. Wear breathable shoes and consider using deodorizing soaps, sprays, and anything else you can to eliminate this odor problem. Dead, flaky, and peeling skin on the feet are often the main culprit, so attack with a foot scrubber or scraper. If you think a flora problem is causing the odor, see your pharmacist and get an anti-fungal cream for your feet.
Remember, first impressions count and often set the tone of all future interactions with business associates and even people in your social circle. Good grooming is just as much about maintaining good personal hygiene as it is about taking care of your appearance. You can spend all the money you want on designer clothes and suits, but if you don't follow through with grooming, you may as well step out in a potato sack. These are the men's grooming brands you should know to ensure your bathroom cabinet has everything you need to keep you looking and smelling your best. Your professional and personal life may very well depend on it.
Sign Up Now
GET THE VERY BEST OF GEARHUNGRY STRAIGHT TO YOUR INBOX