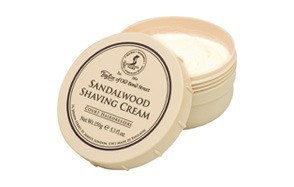 Taylor of Old Bond Street Sandalwood Shaving Cream Bowl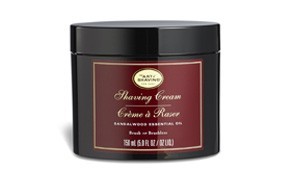 The Art of Shaving Shaving Cream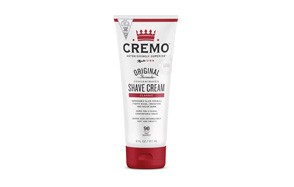 Cremo Original Shave Cream
There is archaeological evidence that men were shaving their beards using clamshells or flint razors as much as 30,000 years ago. Certainly by the time the pyramids were being constructed shaving was commonplace in Egypt. Today, while beards have undeniably made a comeback the overwhelming majority of men still shave their faces. Fortunately in the last 30,000 years there's been some progress in the manly art of shaving and one of the things that makes shaving today such an easy and pleasant experience is shaving cream. Shaving cream helps protect your face from the scourge of razor burn and leaves it feeling smooth and refreshed. Below you'll find our selections for the best shaving cream brands on the market.
The Best Shaving Cream for Men
Achieving the perfect shave isn't as tough as it used to be thanks to high quality, commercially available shaving products, including the shaving creams we're about to take a look at. So without further ado let's begin.
Jack Black Beard Lube Conditioning Shaving Cream
See More Reviews

Jack Black Beard Lube is a 3-in-1 product that's not only a good shaving cream but also contains shaving oil to help prepare your face to accept the blade and skin conditioner to make sure you feel as good as you look when you're finished shaving. For the most part it fulfills all these functions as advertised. And while it does have a slightly minty scent to it the smell doesn't linger all day which means it won't be competing with your cologne, causing olfactory dissonance.
No matter what type of shaving cream for sensitive skin you use the quality of your shave will depend more than a little on the quality of the blade you use. But if you partner Jack Black Beard Lube with a nice sharp straight edge or disposable you're going to walk out of the bathroom a happy guy.
Key Features:
Dermatologist tested
Fragrance free
Cruelty free
Reduces razor burn
Specification:
Brand

Jack Black

Model

1002

Weight

113 g
Cremo Original Shaving Cream
See More Reviews

It took a few tries to perfect our technique with Cremo Original Shave Cream. Turns out it takes a bit more than the instructions suggest in order to work up a decent lather. But once you have you'll find Cremo Original Shave Cream does an outstanding job of preparing your whiskers for the blade and leaving your face feeling maybe even a little better than it did when you started.
The light citrus smell is pleasant, not overpowering and if you're not really into citrus, well, it will dissipate within a couple of hours anyway. All in all Cremo Original Shave Cream is easy to use (once you get the hang of it) and leaves your face feeling clear and refreshed. Just don't expect it to produce aerosol can style pillows of foam.
Key Features:
Concentrated formula
Fights nicks and razor burn
Paraben free
90 day supply
Specification:
Brand

Cremo

Weight

6.4 ounces
Taylor of Old Bond Street Sandalwood Shaving Cream Bowl
See More Reviews

Just so that everyone's clear the Taylor of Old Bond Street Sandalwood Bowl is not actually a sandalwood bowl as many assume from the name. It's a sandalwood scented cream in a plastic bowl. And that's fine as long as you weren't expecting something else. That said, to achieve optimal results with this cream you'll want to use a straight edge or a double-edged safety razor.
The results are what you'd expect from this high end High Street men's grooming products company: an effortless clearing away of your facial hair and smooth, lightly scented skin in its wake. You'll pony up a bit more for this product but you'll enjoy a first class shave every time.
Key Features:
Lasts all day
Moisturizes the face
Pleasant minty scent
Sandalwood shaving cream bowl
Specification:
Brand

Taylor of Old Bond Street

Model

01001

Weight

1.6 ounces
The Art of Shaving Shaving Cream
See More Reviews

This luxury shaving cream from The Art of Shaving glides on nice and smooth and achieves a nice thick lather without a lot of muss and fuss. You can feel it soaking into your skin as you apply it and the pleasant sandalwood smell that envelopes you is tastefully muted. If you have had problems with razor burn in the past you'll likely find this shaving cream for men to be something of a revelation.
Art of Shaving products tend to occupy the higher end of the price spectrum but it's not so expensive that you'll need to decide between shaving and eating. Essentially this is a product for guys who know their grooming ABCs and, more important, care about them.
Key Features:
Brush or brushless application
Protects from razor burn
Contains glycerin
For normal to dry skin
Specification:
Brand

The Art of Shaving

Model

670535300038

Weight

5.3 ounces
See More Reviews

Proraso Shaving Cream for sensitive skin uses the hot soap process which provides it a bit of extra creaminess you wouldn't necessarily get using the cold soap processing method. This is another of the premium shaving creams that utilizes aloe and vitamin E to help protect your rough, dry skin. Typically such creams are a little bit short in the lather department but the hot soap process means that's not an issue here.
This natural shaving cream feels great and does a commendable job enabling your razor regardless of what type of razor it is. Keep in mind though that if you're using a straightedge and taking your time it's likely you'll need to re-lather by the time you're halfway through. Other than that it's all good.
Key Features:
95% natural ingredients
Cruelty free
Paraben free
Made in Italy
Specification:
Brand

Proraso

Model

8004395001477

Weight

4.8 ounces
Proraso Shaving Soap in a Bowl
See More Reviews

Proraso is an Italian company that has been making high-quality mens grooming products for nearly a century. Their shaving soap in a bowl is just the latest example of what can be done with a simple product if you put some thought into it. The green tea and oatmeal formula at work here does a great job protecting your sensitive skin from the ravages of the razor. As such you can lean into the shave a bit more and really clear things down to the follicular level without worrying about razor burn.
There are no artificial colors or mineral oils in this shaving soap so you won't be left with an oily feeling afterward, and no parabens. Just high quality soap that lathers up quick and enables a smooth comfortable shave.
Key Features:
Made with "hot soap" process
No parabens
No artificial colors
Made in Italy
Specification:
Brand

Proraso

Model

8004395001149

Weight

5.3 ounces
Cremo Coconut Mango Moisturizing Shave Cream
See More Reviews

Our second Cremo product this Mango Moisturizing Shave Cream is another that safeguards your face while empowering your razor to new heights of effectiveness. Like their Original Shave Cream this one takes perhaps a bit more product than recommended to work up a full, rich lather but once you're there you'll be glad you took the trouble.
Cremo is big on the superlatives when it comes to promoting this product but while it may not be "impossibly slick" or "astonishing" it will produce a nice smooth, non-irritating shave and you won't find yourself breaking out or reaching for the moisturizer afterward.
Key Features:
Made with natural ingredients
Paraben Free
Cruelty free
Fights razor burn
Specification:
Brand

Cremo

Model

4164

Weight

8 ounces
Pacific Shaving Company 3 Step Shave Regimen
See More Reviews

The Pacific Shaving Company 3 step shave regimen is comprised of a pre-shave scrub, shaving cream and after shave. While we aren't generally fans of the "more steps is better club" we had to admit that the final product here is worth the trouble. In truth, were one in a hurry, one could skip steps 1 and 3 and still wind up with a great shave. The cream itself is that good.
The company touts the components of their kit as being TSA proof although we have to admit we didn't put airport security to the test. What's more important to us is that when we use it, it delivers and that the product is not tested on animals during any stage of development.
Key Features:
3 stage system
Great for travel kits
Cruelty free
Made in USA
Specification:
Brand

Pacific Shaving Company
Gillette Series Shaving Gel Sensitive Skin
See More Reviews

Gillette is a stalwart American brand that has produced many of the default grooming products for American men for over a century. This shaving gel has been around in one form or another for decades now and it's still an effective shaving facilitator and skin protectant. Don't buy this expecting it to emerge from the can like the company's "Foamy" product. It's a gel and needs to be worked into and lathered up on the face, which it will do just fine if you make the effort.
While you're not going to get an impressive lather out of this product it will allow you to lean into the shave a bit without having to worry about having red-face all day.
Key Features:
Hydrates skin
Light fragrance
Protects against irritation
Aloe infused
Specification:
Brand

Gillette

Weight

10.1 ounces
Nivea for Men – Sensitive Shaving Gel
See More Reviews

Nivea is a renowned brand of grooming products perhaps more typically associated with women than men but they make maybe the best shaving gel if you have sensitive skin. This one is free of dyes and artificial colors. It also contains aloe and doesn't contain any alcohol that could dry your skin out.
Of the various shave gels we tested Nivea produced the thickest, creamiest lather and did so without a lot of effort. The blade glides across your face and if it's sharp enough you barely feel it. Afterward just splash some water on your face and you're ready to go.
Key Features:
Extra thick lather
Moisturizes skin
Skin guard technology
Alcohol free
Specification:
Brand

Nivea

Model

81740

Weight

7.2 ounces
See More Reviews

EZ Blade is a shaving gel that also has a pre-shave oil gel formulated right into it. That cuts down on the prep time which for some is a good thing. Less well-crafted shave products that include a pre-shave component can be dreadfully oily but that's not the case with EZ Blade, which is why it makes our list.
EZ Blade makes the process of shaving a tough beard that might otherwise need some prep work a relative snap. Apply it right to your dry face and work it in. Don't bother trying to get it to lather, it won't. Once you've got good coverage just grab the straight edge and get to work. When you're done just wipe yourself with a damp towel and head out to face the day.
Key Features:
Waterless shaving gel
Non-foaming
Relaxes facial muscles
Attractive tub
Specification:
Brand

EZ Blade

Weight

7 ounces
Shaving Creams FAQ
Q: Shaving Soap vs Shaving Cream: What's the Difference?
A: The best shaving soaps and shaving cream brands will all produce a nice smooth, irritation free shave so by and large which one you choose will be a matter a personal preference.
The first difference you'll notice between the two is that shaving soap is hard and shaving cream is, you guessed it, creamy. As a result shaving cream for men will achieve a thick, rich lather in about a quarter of the time it takes shaving soap to lather up. So if you're a guy who's typically pressed for time in the a.m. you'll probably find a good shaving cream more to your liking. Try to avoid the temptation to use too much though because you'll find that once you get that brush swirling on your face the lather builds up quick.
Shaving soaps are for those with more time to spend engaged in the sacrament of shaving. It takes a few minutes to get a head going with shaving soap but once you do the lather will be every bit as rich as what you'll get with a cream. If you don't have a lot of time but you still want to use shaving soap just wet the bar for a couple of minutes while you're in the shower. That way it will be nice and soft by the time you pick up the brush leading to a quicker lathering session.
Soaps tend to be less scent-intensive than creams for reasons that remain somewhat mysterious. They're also just a bit more affordable than creams, probably because there's less processing going on at the factory. And speaking of cost: as we mentioned above some guys, especially first timers, will tend to overload their brush with shaving cream. Do this and you'll find yourself needing a refill in a matter of weeks. Whereas a puck of shaving soap should typically last you a few months and some brands even longer than that.

A Word of Caution: There are a number of different shaving cream brands, soaps and gels on the market that won't lather even if you ask them real nice (the EZ Blade gel profiled above is a perfect example), or are not formulated to respond to a bristle brush. Therefore if achieving a rich thick lather and/or using a traditional brush is what floats your boat make sure you read each package carefully to ensure the product you have in mind will produce the foamy head you're after.