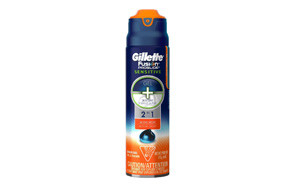 Gillette Fusion ProGlide Sensitive 2 in 1 Shave Gel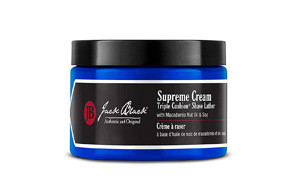 JACK BLACK - Supreme Cream Triple Cushion Shave Lather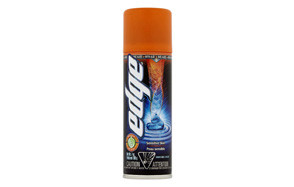 Edge Shaving Gel for Men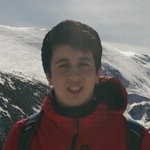 There is archaeological evidence that men were shaving their beards using clamshells or flint razors as much as 30,000 years ago. Certainly by the time the pyramids were being constructed shaving was commonplace in Egypt. Today, while beards have undeniably made a comeback the overwhelming majority of men still shave their faces. Fortunately in the last 30,000 years there's been some progress in the manly art of shaving and one of the things that makes shaving today such an easy and pleasant experience is shaving cream. Shaving cream helps protect your face from the scourge of razor burn and leaves it feeling smooth and refreshed. Below you'll find our selections for the best shaving cream brands on the market.
The Best Shaving Cream for Men
Achieving the perfect shave isn't as tough as it used to be thanks to high quality, commercially available shaving products, including the shaving creams we're about to take a look at. So without further ado let's begin.
Shaving Cream FAQs
Q: Shaving Soap vs Shaving Cream: What's the Difference?
A: The best shaving soaps and shaving cream brands will all produce a nice smooth, irritation free shave so by and large which one you choose will be a matter a personal preference.
The first difference you'll notice between the two is that shaving soap is hard and shaving cream is, you guessed it, creamy. As a result shaving cream for men will achieve a thick, rich lather in about a quarter of the time it takes shaving soap to lather up. So if you're a guy who's typically pressed for time in the a.m. you'll probably find a good shaving cream more to your liking. Try to avoid the temptation to use too much though because you'll find that once you get that brush swirling on your face the lather builds up quick.
Shaving soaps are for those with more time to spend engaged in the sacrament of shaving. It takes a few minutes to get a head going with shaving soap but once you do the lather will be every bit as rich as what you'll get with a cream. If you don't have a lot of time but you still want to use shaving soap just wet the bar for a couple of minutes while you're in the shower. That way it will be nice and soft by the time you pick up the brush leading to a quicker lathering session.
Soaps tend to be less scent-intensive than creams for reasons that remain somewhat mysterious. They're also just a bit more affordable than creams, probably because there's less processing going on at the factory. And speaking of cost: as we mentioned above some guys, especially first timers, will tend to overload their brush with shaving cream. Do this and you'll find yourself needing a refill in a matter of weeks. Whereas a puck of shaving soap should typically last you a few months and some brands even longer than that.

A Word of Caution: There are a number of different shaving cream brands, soaps and gels on the market that won't lather even if you ask them real nice (the EZ Blade gel profiled above is a perfect example), or are not formulated to respond to a bristle brush. Therefore if achieving a rich thick lather and/or using a traditional brush is what floats your boat make sure you read each package carefully to ensure the product you have in mind will produce the foamy head you're after.