Last updated:
27 Nov 2020
15 Best Deodorants For Men (Review) 2021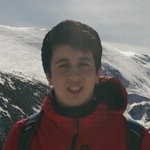 Your guide to this article today is by grooming expert Chris Spencer
Published
January 22, 2018
While it's blatantly obvious that men don't allocate as much time and interest to beauty and personal care products as women do, there are still some lines that men won't cross when it comes to personal hygiene. For instance, we all have a favorite deodorant that we use on a daily basis. Whether it's a choice made by preference or habit, how do you know if it's the right one for you? Throughout this review/buying guide, we're going to cover some of the best deodorant brands and some of the things that you can do to add a bit more freshness when it comes to sweat and bad odors. Whether you're looking for the best spray, the best stick or the best roll on, we hope we'll cover everything.
In the following section, we're going to take a look at the 10 best men's deodorants in an unbiased way, talking about their scents, best use, price and resistance. Let's get to it!
The Best Men's Deodorant
Things To Consider With Men's Deodorant
Now that we've provided you with a lot of different options, let's focus on how to choose the right one for you. Throughout this section of the review, we'll be focusing on the pros and cons of each type of product.
First of all, think about comfort.
If you're unlucky and have more irritable skin, don't cheap out on the extra bucks and focus on a more natural option, as they're made using less chemical ingredients (or none at all) that will provide plenty of protection while not causing harm and discomfort. Seeing as this is a product that you'll be using on a daily basis (hopefully), give extra importance to the label and eliminate any chemicals that would have a negative impact on your health.
Secondly, think about scent
If you're the type of guy that uses perfume or men's cologne, or just don't like foreign fragrances in your environment, maybe go with an odorless option. If not, then give a little thought to the fragrance that you're looking for – you don't want to spend money on something that you're going to throw away.
Gel Deodorant vs. Stick Deodorant
We tend to take things like deodorant for granted. But there's a good chance your grandparents remember a time when no one (or almost no one) wore them. The modern deo, in fact, can trace its origins to the mid-1940s. That's when a roll-on deodorant that would become known by the brand name "Ban" first hit the market and began garnering serious attention. Today men's deodorants are a multi-billion dollar global business. For a time aerosols were incredibly popular, accounting for more than 80% of all sales in the mid to late-1970s. However, two regulatory events put an effective end to that. First was the 1977 FDA ruling that banned some of the active ingredients in aerosols and the second was the 1990s EPA ruling that several limited that use of CFCs due to their nasty habit of eating the ozone layer. As a result, aerosols have given way to gels and sticks. But which one of those is actually the better method of applying? Let's look at the upside and downside of each.
Advantages of gel - Gels haven't been around very long but in their short life they have gained significant market share. That's because gels have a couple of very real advantages over sticks that make them a clear winner for many people. First off gels don't leave white stains on your clothes like sticks often do. Also, because the gel is clear no one is able to tell you are wearing anything should you be wearing a sleeveless garment. Gels also tend to be virtually undetectable even when you are really hot. Whereas sticks can sometimes feel like you have a heavy, wet sponge in your underarm.
Disadvantages of gel - There are many who have used both forms of deodorant who swear that gels simply do not provide the same level of protection as sticks. It's difficult to determine if this is in fact the case or if it's just a kind of urban hygiene myth (more on deodorant myths below). Still, the belief is widespread enough that it warrants attention, so it's something you may want to consider when trying to choose between gels and sticks. The other potential con is not really debatable. And that is the tendency of some (not all) gels to become a bit sticky and/or slimy when you sweat a lot. This phenomenon no doubt causes some to conclude that gels don't protect as well. Although the sliminess is not really related to protection.
Advantages of stick - Stick deo's have held their own against the gel onslaught for a couple of reasons. First is simply habit. It's difficult to get people who are sold on something to change their ways. People are creatures of habit and if someone has been staying cool and dry for years using stick deodorants you're going to have a hard time selling them on gels. The other reason for the continued popularity of sticks is the tendency, described above, for some gels (not all) to become slimy when you really start to sweat buckets. Sticks by contrast may feel heavy when you're really hot but it won't ever feel like you've got a jellyfish in your underarm.
Disadvantages of stick - While stick won't make you feel like you have sea creatures in your armpits they're far from perfect. One of the biggest complaints against them is their tendency to accumulate on your clothes, eventually turning the armpits of your colored t-shirts and other garments white and stiff as cardboard. Stick deo also has a habit of flaking and/or crumbling when a person sweats and many people complain of irritation in their armpits from stick deodorant that's turned crusty. If you see someone itching their pits there's a good chance they use a stick.
As you can see there is no clear cut choice when it comes to gel vs stick. It really comes down to a matter of personal preference. And while many first time users these days choose gels over sticks the fact is stick deodorant is still incredibly popular and isn't going anywhere anytime soon.
Five Useful Tips To Help Control Your Body Odor
First of all – showers. Shower daily and make sure that you use appropriate soaps and shower gels (preferably antibacterial). After you shower, make sure that you are completely dry before getting dressed, as wet armpits can stimulate sweat production (ironically).
Secondly – diet. There are a lot of foods that will have a negative impact on your body odor. Eat plenty of fruits and vegetables, especially foods that contain a lot of water (grapefruit, watermelon etc.) and avoid spicy foods, onions, garlic and especially smoking if you emit a strong smell.
The third thing you could do is supplements – bad smell can indicate a problem with your body. Consider visiting a doctor or a local pharmacy to learn more about what supplements will have a positive impact on your body odor and make sure that you follow the instructions to achieve the best and safest results.
The fourth thing that you could do is to take a look at your wardrobe. Plastic fabrics don't give your skin a lot of room to breathe. Go with lighter, thinner fabrics so that your body gets the proper amount of air circulation. They're also going to keep you cooler.
Lastly, there are more "radical" steps that you can take. Massage yourself with scented oils and creams so that you add even more potency to the formulas and other measures that you're already using. If that doesn't work, witch hazel inhibits the growth of bacteria on your body, so you can rub it in key areas on your body.
Frequently Asked Questions
Q: Antiperspirant, Deodorant, Or Both?
A: This is a more confusing issue. Some products are meant to fight odor, some are meant to fight sweat, but some prevent both. Think about what your main problem is and buy something tailored to solve that specific problem. If you're sweating a lot, buy an antiperspirant. If you don't sweat that much but smell is your problem, buy a scented deodorant. If you find yourself unlucky enough to be affected by both these issues, then go for the scented antiperspirant – it'll take care of both.
It's important to mention that there's a difference between odorless unscented products. Unscented men's deodorants usually have masked fragrances to fight the bad smells that your body produces.
In addition to this mini buyers guide, let's take a look at what YOU can do to further minimize the "damage" that sweat has on your confidence and image.

Q: Are Men's Deodorants Bad For You Or Is It Just A Myth?
A: Because most people alive today can't remember a time before deodorant they don't have any real perspective on just how much they have improved the quality of life for everyone. In the days prior to deodorants most people smelled bad on hot days and even on cool or cold days if they had been active. It was an unpleasant fact of life. Anyone who doubts how unpleasant it was for most people need only look at how quickly deodorants became a daily hygiene staple once they hit the market. But a funny thing happened. On their way to becoming omnipresent: an assortment of health concerns and outright myths became attached to them; primarily because of their ingredients. Concerns and myths that have only become more persistent with the passage of time. Let's take a look at some of these ingredient-related concerns and myths and see if we can separate fact from fiction.
True or False? Aluminum in antiperspirant causes cancer - If true this would be an extremely serious problem. The fact is however that researchers have yet to make a clear connection between the aluminum particles used in some antiperspirants and cancer. Since many breast cancers originate in the area near to the armpit some health advocates have warned that deodorants and their aluminum particles could be the cause. However, the venerable American Cancer Society itself has weighed in on the issue and stated there is no convincing evidence of a like between cancer and best deodorant use. Unless compelling evidence to the contrary emerges that should allay any fears. Verdict: False
True or False? Aluminum in deodorants causes Alzheimer's disease - Alzheimer's is a devastating illness whose exact cause is still not known. Some 2 decades ago, however, scientists studying the brains of Alzheimer's patients noticed a strange thing. Most appeared to have elevated levels of aluminum in their brains. Scientists and medical professionals were buoyed by the notion that they had perhaps found the cause of Alzheimer's, while people who used deodorants for men and ate antacids became concerned they might be consigning themselves to a grizzly fate.
A rash of studies then took a closer look at the aluminum/Alzheimer's hypothesis with the vast majority determining that the aluminum found in Alzheimer's patients was actually no worse than is found in most people and that it likely got there through normal environmental contact. One 1990 study however, did suggest a possible link. But that study was largely dismissed because surrogates filled out the questionnaires rather than the actual Alzheimer's patients. As such most scientists today believe there is no convincing evidence of an aluminum/Alzheimer's link. So, we're going to wrap this up with the following words from the American Alzheimer's Association: "Almost all scientists today focus on other areas of [Alzheimer's] research, and few experts believe that everyday sources of aluminum pose any threat." Verdict: False
True or False? Parabens cause cancer - In 2004 a study was published that found parabens in breast cancer tissue. Many in the health community and beyond took this to mean that there was a causal relationship between the two. In fact no causal relationship has since been shown between parabens and cancer though studies continue. The mere suggestion that there might be a connection however was enough for most cosmetics and toiletry manufacturers to eliminate parabens from their product lines. So it's easy to find a paraben free deodorant if you are concerned they may represent some form of health hazard. Verdict: False
True or False? Antiperspirants can cause kidney disease or kidney failure - Because some antiperspirants contain aluminum particles and because aluminum particles have been shown to have a negative effect on some people with greatly diminished kidney function the FDA requires a warning on deodorants that contain aluminum. This warning typically goes something like this "Ask your doctor before using this product if you have kidney disease". As is the case with such warnings their intention is often misconstrued. The warning isn't there to alert people that aluminum in deodorants causes kidney disease or kidney failure. It's there to warn people who already suffer from severe kidney dysfunction that the aluminum in the mixture may aggravate the condition. Then again it may not. The National Kidney Foundation goes so far as to say that in order to represent a risk you'd have to actually eat significant amounts of deodorant on a daily basis. Verdict: False
True or False? Triclosan is hazardous to your health - Many men's deodorants contain the antibacterial ingredient triclosan. This antibacterial agent has come under fire in recent years mostly because the FDA has stated it is concerned that triclosan may contribute to the development of super germs that resist antibiotics and that is may have some harmful effect on the immune system of animals. However, while the FDA warned against triclosan in things like antiperspirants nothing was done to ban the substance from being used in cookware, clothes and toys. Which suggests they are not too terribly concerned about triclosan. Still, as with parabens, some deodorant manufacturers have begun to remove triclosan from their deodorant out of an abundance of caution. Verdict: The jury is out
True or False? Talc causes cancer - Talcum powder has been a bathroom staple for decades but in recent years there have been some suggestions that talc could actually cause ovarian cancer. Although actual hard evidence of a link does not exist several lawsuits have been winding their way through the courts emphatically stating that it does. For instance: the family of one woman was recently awarded $72 million in damages because the jury believed the cancer that killed her was the result of using talc for years. Still, a guilty verdict is not the same as scientific evidence. Verdict: The jury is out
True or False? Propylene glycol causes kidney and liver damage - The origins of this particular belief are hard to track down but there are nonetheless a small number of people who are convinced it is true. As rebuttal, we're going to go with the FDA categorization of this compound that states it is "generally recognized as safe". FDA are not known for being reckless and more often than not err on the side of caution. If they say it is safe that should be good enough for most people. Propylene glycol is actually known to be easily processed by the liver into nontoxic metabolites and PG, with its 4 hour half-life, does not accumulate in the system. Verdict: False
True or False? DEA/TEA causes cancer - Diethanolamine (DEA) and Triethanolamine (TEA) are used to adjust pH levels in some deodorants and to form the base of various cleansers. In 1988 a study purported to find that these compounds caused cancer in laboratory animals. No link was established between DEA/TEA and cancer in humans, however. Even though these ingredients are rarely found these days they can still be found in other personal hygiene products. As such FDA has been studying them almost continuously since the 1988 report was published. Their stated belief as of this writing is that these substances pose no immediate threat to human health. Verdict: False
Without in any way minimizing people's legitimate health concerns you can see most of the tales about alleged health hazards resulting from deodorant use are not grounded in evidence. Most in fact grew out of a single study years ago or a simple misinterpretation of an FDA label warning or a misunderstanding of what this compound or that actually does when it enters the system. In fact many of these compounds are not present in sufficient quantities to even enter the system at all. They simply evaporate over time on the surface of your skin.
All that said the jury is still out on talc and triclosan. That doesn't mean there is any evidence of a direct health hazard, but instead it reflects the reality that certain concerns swirling around those compounds have not been authoritatively debunked. As such it's wise to keep your eyes and ears open to any information regarding those ingredients and if you have any trepidation, to just steer clear of them for the time being.
Q: How Often Do You Apply Deodorant?
A: Most people apply deodorant after they shower. As such if they shower every day they wind up applying every day. And if they shower every 2 weeks they apply every 2 weeks (!). But is this tendency or practice of applying after every shower the right way to go about it and is every day too much? The answer to the second question is that applying deo every day likely is not a problem although it is a good idea to wash away yesterday's deodorant before applying a new layer. So the after shower hypothesis would seem to hold water, so to speak. However, a number of dermatologists have recently chimed in with their considered opinion that applying it in the morning is a bad idea. A better idea, they claim, is to apply deo at night before you go to sleep. This, they say, gives the product a chance to 'set' as it were and creates a more formidable block against sweat and/or odor. In fact there are a few antiperspirants on the market today that advise on their label that you apply them before bedtime. With deodorants, however, the labels are still silent on the issue.
Q: Is It Safe To Use Deodorant After Shaving?
A: While there is no evidence to suggest it represents a threat some folks are concerned about applying deodorant to their underarms immediately after shaving there. This goes for both deodorants and antiperspirants as well. Perhaps this concern is spawned from the fact that after shaving the skin can be dry and irritated and applying any sort of cosmetic or hygienic product to rough, perhaps, lightly cut skin is going to result in an uncomfortable stinging sensation. This stinging sensation, while quite normal, may raise red flags with some people who interpret it as a signal from the body that it is somehow dangerous. It's understandable that someone may think that but in reality the stinging doesn't mean anything other than your skin is a bit raw. Others suggest that applying to raw skin with perhaps a number of tiny cuts on it only helps any potentially dangerous ingredients infiltrate the blood stream. The fact is however that there is zero conclusive evidence that any of the ingredients in today's deodorants poses any risk to the body. Therefore, applying deodorant after shaving is a personal choice. If you are unconvinced then wait an hour or two after shaving before applying your deodorant as this will give any microscopic cuts time to heal.
Q: How Do I Avoid Deodorant Stains And Marks?
A: Gels typically don't create any stains or unpleasant, garment ruining marks on your shirts. They go on wet, dry clear and stay that way all day. Sure they can feel a bit murky if you really go work up a sweat but they still leave your clothes pretty much unaffected. Sticks on the other hand are an entirely different animal. Sticks go on, well, sticky. You can see the deodorant sitting on your skin and if you're wearing a sleeveless t-shirt and raise your arms everyone gets a shot of your nice white underarm. That white flaky stuff doesn't just sit there either. It has a disagreeable habit of absorbing into whatever fabric it comes in contact with. The result? Crusty white stains on your garments.
Fear not however because using stick deodorant doesn't necessarily have to spell the end of your favorite shirts. Here are some of the most effective ways to prevent that from happening.
Wear a white T-shirt. Yes the white T-shirt will still be on the receiving end of the deodorant buildup but no one will be able to tell and it will create an effective barrier between the deodorant and the shirt you're trying to protect.
Hold your arms above your head for a few minutes after applying and give it a chance to dry out and set up.
Don't overdo it! Many people lather deodorant on like it was icing on a birthday cake. Take it easy. A swipe or two at most, let it dry, then put on your shirt.
Try and use a deodorant with a low aluminum content. Or better yet, one that contains no aluminum. This by itself will go a long way toward saving your shirts.
Find a detergent that's designed to address the problem of deodorant buildup. There are not a lot of them but there are some. Most are spray on pre-wash treatments that loosen the buildup.
Avoid ironing the armpit of any shirt that is exhibiting deodorant buildup and stains. This will only aggravate the situation. Also, tumble drying a shirt with a stain is likely to fix that stain in place permanently.
Switch to gels. The best, most effective way of protecting your clothes from marks is to simply switch to a gel deo. Is it a cop-out? Sure. But it works.
Q: Should You Wear Deodorant To Bed?
A: In the past such a suggestion might have caused the raising of many an eyebrow. After all, deodorant was part of the morning routine. It went on after your shower and that was that. As we mentioned earlier however many dermatologists today are adamant that deodorant and antiperspirant works much more effectively when it is applied right before bed time. And just to drive the point home there are several antiperspirants on the market today that state on their labels that the product should be applied before going to sleep. So, what was a wacky idea is now mainstream and we can all smell better as a result.
Conclusion
Let's try and sum up what we've discussed. From all of the products that we've presented, each one acts in a similar way, but there are plenty of nuances to consider before settling on just one. Before mentioning those, please note that they're all great products, tested to be safe and approved by all health authorities. That being said, some of them still might have a negative effect on your body, so READ THE LABEL and cease use if you notice any side effects.
Determine what your issues are (body odor, sweat or both) and choose a men's deodorant or antiperspirant that will solve those issues. If you have strong moral concerns about animals or genetically-modified organisms, then pick something that is in line with your personal beliefs, there are plenty of natural, non-GMO options.
If you still don't achieve desired results, make sure that you have a healthy diet and follow proper cleaning techniques. Stay hydrated and consult a physician if you think that the odor is masking a more serious problem.
Stay fresh!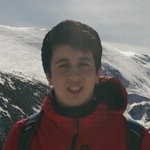 The best!
Gear, gadgets & stuff for men
Straight to your inbox