Best Beard Oils In 2022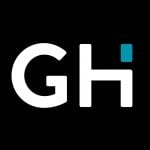 This product guide was written by GearHungry Staff
Last Updated
January 25, 2018
GearHungry Staff
GearHungry Staff posts are a compilation of work by various members of our editorial team. We update old articles regularly to provide you the most current information. You can learn more about our staff
here
.
GearHungry may earn a small commission from affiliate links in this article.
Learn more
Beard oil moisturizes both the beard and the face beneath the beard that often suffers from neglect. It treats the hair follicles and keeps the hair from growing brittle. Many brands of the best beard oils contain supplemental ingredients such as vitamins and minerals intended to aid in the production of healthy beard hair and improve the state of the underlying derma. Lastly, the oil also gives your beard a nice sheen which is always good for attracting whoever it is you're trying to attract.
The Best Beard Oil
Viking Revolution Beard Oil Conditioner
From the price and the cheesy title, we wondered if it could really hold up to the test. Not only is it 100% organic, making it perfect for those with sensitive skin, but it's also a cure for the itchy, scratchy, dry beard. Viking Revolution Beard Oil Conditioner is optimal for wintertime use, especially if you work outside, and you're looking to protect your face mane first and foremost, because we're about to drop the ball: it doesn't have much of a scent, at all. The bottle lets off a nutty aroma when you open it, but when you apply the oil, you have about ninety seconds until that scent fades completely. Excellent for protection and irritation-free shielding from the elements, but not the best for an evening outing.
Key Features:
100% Natural and organic
Safe for both hair and skin
Gets rid of dandruff and itching
100% money-back guarantee
Specification:
Brand

Viking Revolution

Weight

3.2 ounces
One of the best introductory beard oils for effectiveness and price
100% natural and organic ingredients
Money back guarantee
Bottle is only 3.20 ounces
Doesn't have much of a scent
This is the second Leven Rose item on our list. This Fragrance-Free Beard Oil and Leave-in Conditioner is a worthy addition to our top 10 list for a variety of reasons. It does an outstanding job moisturizing both beard and facial skin and is also one of the most effective treatments on this list at dealing with itching and irritation. Be sure to also check our guide to the best hair removal creams.
Key Features:
Contains two major ingredients
Environmental, vegan and animal-friendly
Extended shelf life with darker bottle
Money-back guarantee
Specification:
Brand

Leven Rose

Weight

2.4 ounces
No artificial fragrances, fillers, additives GMOs or parabens
Leven Rose does not test any of its products on animals. Ever
Leven Rose takes into account that oils are light sensitive and uses a dark amber glass bottle to preserve freshness and effectiveness
Like some other beard oils this "unscented" product does have a natural odor some may find a little off-putting
You might require a bit more than advertised to soften a naturally tough beard
For many years, a lot of men relied on saloon grooming solutions or basic oils to keep their beards shiny and soft. However, today, with so many natural oil solutions, the Bossman Non-Greasy Jelly Beard Oil stands out among the crowd providing a lasting solution to a dry and brittle beard. It has proven to be twice as effective as natural oil formulas as its consistency is a lot thicker than it's competitors. This extra viscosity works great for taming stray hairs and generating a more unified and dapper outlook. The smooth blends seep in deeply from the hair strands down to the root generating a more healthy, strong and vibrant feel.
Usually, natural oils are extremely effective, and there is no doubt about that; however, what this jelly formula has that's superior to other brands is the extra thickness; it lasts longer and does more for the hair in the long run. The highlight of the Bossman Jelly oil has to be the quantity in every bottle; every man-sized bottle comes with 40z worth of product sure to last even longer. This brilliant formula encourages a fuller and more shiny appearance with a more luscious feel to it as well as a smokey, woody, seductive scent that would make any man stand out.
Key Features:
Unique jelly formula
Tames and grows beards faster
4oz bottle last longer
Money-back guarantee
Specification:
Brand

Bossman

Weight

4 ounces
Get ready for a full-blown Jack Black attack on your beard. They're fairly new to the game, but this company (that isn't owned by the TeNac idol) brings some serious power to your grooming arsenal. While it's a bit pricey for what you get, it's worthwhile. This one-ounce bottle provides excellent comfort for those of you with sensitive skin while remaining very mild on the scent. There's a hint of manly musk that compliments your naturals aroma, but not quite powerful enough to interfere with your deodorant and cologne combination. The only other downside to this one is the spray nozzle on top: we're fans of the dropper bottles. You end up wasting a little bit with this method, and when you only have one ounce to start with, that matters.
Key Features:
Made with essential oils, botanicals, and vitamins
Free of synthetic colorants, chemicals or parabens
Cruelty-free and dermatologically tested
Safe for sensitive use
Specification:
Brand

Jack Black

Model

1013

Weight

0.96 ounces
Very light scent; perfect for sensitive noses
Soaks into your beard almost instantly, so no more accidental beard stains on your favorite polo
Works well for sensitive and harsh skin alike
High cost-to-volume ratio
Pump action bottle tends to run out quicker than dropper bottles
Mountaineer Brand Beard Oil
Mountaineer Brand allows you to wear your beard with confidence. Confidence that you'll never wind up itching your face during social occasions, confidence that your beard will always look its best, confidence that your beard won't emit any unpleasant "natural" odors and confidence that the product you're using on your face wasn't tested on animals during its development. Mountaineer brand beard oil is lightly scented using eucalyptus, Fir needles and cedarwood.
Key Features:
2-ounce bottle
Handmade with natural oils
Woodsy light scent
Reduces itching and flaking
Specification:
Brand

Mountaineer Brand

Weight

2.56 ounces
A vegan friendly, all natural, cruelty free product produced right here in the USA
Easy to use and won't leave you feeling like your beard is greasy or otherwise uncomfortable
The pleasant woodsy odor is a big step up from some other beard oil
If you don't like your beard to smell 'woodsy' you're a bit out of luck
Marketed as an all-purpose moisturizer but you'd probably do well to confine use to your beard
As that classic boss man, it's your duty to never be caught unfresh; that means putting a lot of work into every intricate detail including you man whiskers. As mentioned before, beards have become a large rave and a quality a lot of the ladies are talking and cooing about. The same effort put into getting that hairline right at the barbers, carving the brows and keeping your lips moist should be directed to keeping the mane healthy. That's why premium products like the Cremo Forest Blend Beard Oil were formulated; to provide relieving solutions to a bad-beard day while greatly lessening the occurrence of skin conditions that arise due to dehydrated skin.
The experts at Cremo understand how different the hair-care routine varies; the hair on your head is quite different from the ones grown on the chin and cheeks. Therefore, taking care of the beards requires special care and a special formula to achieve. The Cremo oil provides fast relief from itching and irritated skin while making the hairs more soft and luscious for easy grooming. Regardless of the length, this formula actively restores natural moisture while facilitating a better environment for proper hair growth. Every time you look in the mirror, a healthier, smooth and good looking beard will be staring right back; isn't that the plan?
Key Features:
Restores natural moisture
Comes with a dropper cap
Subtle mint and forest blend
Relieves itching and hydrates dry skin
Specification:
Brand

Cremo

Model

20853382004104

Weight

0.96 ounces
Baxter of California Beard Oil
There's a lot of irritation and dryness that can come with constantly grooming a beard. Whether it's the regular shaving, combing or just letting the whiskers grow; it can become a bit of a pain. From the dry undergrowth to the beard-druff or an itchy chin/cheeks, keeping a beard is far from easy. Coarse hair and dry hair can actually lead to incessant itching and probably even cause dandruff. That's why the Baxter of California Beard Oil manufacturers have put together this potent formula that actively tackles dryness and itchiness by providing a blend that actively moisturizes, hydrates and nourishes both hair and skin.
Infused with Vitamin E which is a popular soother for dry skin, the formula adequately lessens itching while hydrating the skin and hair, keeping it moisturized for longer periods. The oil quickly dissolves into the hair, skin, and roots leaving a more healthy, and handsomely scented blend of jasmine, sandalwood and cedarwood behind. The truth goes untainted when we say that the beard contributes a lot to the general outlook of a man. Good clothes, shoes, and expensive accessories won't cover up an unkempt beard. Keep a beard you'd be proud of any day using the Baxter of California Beard Oil.
Key Features:
Made with natural and botanical extracts
Enriched with avocado oil and Vitamin E
Hydrates and conditions
Great for all hair types
Specification:
Brand

Baxter of California

Model

P1609500

Weight

2.88 ounces
The first entry on our list of the best beard oils, Bossman is the real thing when it comes to beard care and their Beard Kit contains everything you need to keep your beard hair looking, feeling and smelling great. The kit is comprised of 3 parts: their renowned beard oil that softens the hair and moisturizes the skin beneath, their beard balm that encapsulates the hair trapping essential minerals and moisture and their "magic" scent which is a blend of patchouli oil, bergamot, and frankincense.
The three components working together provide an unsurpassed level of grooming excellence
The "magic" scent may not be actual magic but when used in moderation is very pleasant
The skin beneath your beard will benefit from the combined ingredients
Some actually find the "magic" scent to be a bit overwhelming if not applied conservatively
The beard balm needs to be thoroughly worked in
Brickell 1 oz Beard Oil For Men
Next up is the Brickell 1 oz Beard Oil for Men which boasts entirely natural products including algae extract and vitamin E along with moisturizing agents to condition your beard in ways you likely never thought possible. Not only does it feel great, it smells incredible too, giving you that special manly musk you thought was only achievable by lumberjacks and Don Draper-types.
It's perfect for helping you through the 'itchy' phase of beard growth and keeps it looking voluminous as you strive to hit those thick, healthy Viking beard heights. Much like other Brickell Men's Products you may have already tried and loved, this beard oil keeps up the quality you expect.
It isn't like other beard oils which seem veered towards gentlemen of certain ages and skin types, either. Instead, it doesn't matter if you're just now sprouting your first whiskers or have sported a mighty beard your entire adult life, Brickell's beard oil works wonders for your face and facial hair without discrimination. It's a little pricier than other options around, but considering it's your face we're talking about, we'd say it's more than worth it.
High-quality natural ingredients
Moisturizes skin
Smells amazing
Cheaper alternatives available
Irritated, dry and cracked skin can cause constant itching at work or in social situations and that's not good no matter how you slice it. To prevent that embarrassing phenomenon you want a low impact but highly effective treatment that will restore the underlying skin to its pre-beard suppleness. Leven Rose Organic 100% Pure Cold Pressed Unrefined Natural Jojoba Oil is that treatment. But Leven Rose Jojoba beard oil isn't just for the skin under your beard.
100% all natural jojoba oil. Nothing added or removed
Is fully absorbed by the skin. Won't cause inflammation and is fragrance free and kosher
Serves as an excellent all-purpose moisturizer for arms, legs, hands etc
Those looking to add a bit of an enticing fragrance to their beard may be a tad disappointed
Claims that it's an effective treatment for eczema and psoriasis need to be taken with an enormous grain of salt
Prophet And Tools Beard Oil
What sets Prophet And Tools Beard Oil apart from the competition and makes it a best bang for your buck beard oil is the delightfully non-greasy way this product goes about its business. Somehow it's able to effectively handle irritated skin, reduce beardruff, promote hair growth and reduce tangles all without ever feeling like oil. But there's more too. It works fast, it works effectively and the kit includes a nifty beard comb for keeping everything in line and looking fine. Split ends, dry skin and flaking are no match for the Prophet beard oil.
Comes with 1oz premium beard oil, beard comb and beard care eBook
Many report noticeable enhancements to the way their beard looks and feels after the first use
Never tested on animals, does not contain nuts and suitable for vegans
No scent at all, either natural or manmade. Curious how they can do that "naturally.
The beard comb looks like it was designed for Grizzly Adams
The Gentlemen's Beard Oil
The Gentleman's Beard Oil and Softener will make your beard feel silky smooth and look vibrant and healthy. It will treat your split ends (if you have any), prevent longer beards from getting tangled and make your face feel great underneath. It does as good a job as any oil on the market at taming beardruff and takes only moments to apply. There's no reason to go around itching your face and brushing flakes of dry skin off of your shirt front when you have Gentlemen's Beard Oil.
Truly an unscented beard oil. No smell whatsoever either natural or artificial
Simple as pie to use. Just rub a few drops between your palms and work it in
100% money back guarantee if you are not completely satisfied
Maybe the most effective beard oil for reducing beardruff
One has to question how they achieve a beard oil with a complete lack of odors without some sort of artificial manipulation
Honest Amish Classic Beard Oil
Honest Amish also broke our #4 slot with their beard balm, but the excellence doesn't stop there. You're in the hands of one of the most trusted brands in America, giving you a softer and more manageable beard, even if you've had brittle, dry beard hairs for a long time. Part of their success is due to the commitment to use only 100% natural, organic products that aren't known irritants of anyone. Basically, anybody could use Honest Amish Classic Beard Oil to get a fuller looking beard, and return healthy color to dying sections. It's all made right in the United States, so you can feel good about every penny being pumped back into the economy and fueling homegrown jobs.
100% organic and natural ingredients; no known skin irritation
All made in the USA
Softens and conditions even the harshest beards
You only get two ounces
Applicator doesn't stick well to the bottle after initial opening, allowing scents to be released
Smooth Viking Beard Oil with Added Balm
They couldn't decide, so they went 80/20 on oil and balm, respectively. Smooth Viking Beard Oil with Added Balm has 100% all-natural ingredients, giving you a comfortable, itch-free formula to maintain your beard. It's not ideal for restoring a brittle beard beyond a few days of misuse, and for that, it ended up being about as much as we would pay for maintenance beard oil. If you're a gent who's stuck working outside every day, especially when the winds howl and the cold nips at your neck, you need to lock-in moisture and maintain your beard appearance. You've just met your match.
Wonderful aroma
One of the best beard oils to lock-in moisture in harsh environments
100% all-natural ingredients
Designed for continuous beard management; not restoring a dry beard
Pricey for amount
Beard Oil Buyers Guide and FAQ
There's a lot more going on in 2-5 ounces of beard oil than you would think. Everything has to be very carefully measured, blended, and give you the perfect results. They're a lot more difficult to make than you'd think; we purchased and tested forty-seven different types, and not even half made this list. Based on our choices, here's what makes the oils more tick, and what you should be looking for.
Things To Consider When Buying Beard Oil
The Ingredients - Most beard oil visits the same ingredient list, though there are variations in how complex their mixtures will get. Some have extremely simple formulas while others will have extensive if still all natural, mixtures that include nut oils, natural fragrances and other types of skin softeners. As a general rule, the fewer the ingredients, the fewer potential bad reactions between the oil and skin.
We've made a quick bullet list of the main ingredients you want to find in the oil. These are things that have been time-tested, used for ages, and have the lowest possibility of any sort of abnormal or adverse reactions.
Olive Oil
Avocado Oil
Argan Oil
Pumpkin Seed Oil
Flaxseed Oil
Castor Oil
Sweet Almond Oil
Vitamin E Oil
Grape Seed Oil
Jojoba Oil
Shea Butter
Tea Tree Oil
Coconut Oil
These are blended to bring you a shine or matte finish to your beard, keep your skin protected, and your beard rejuvenated after each use. Nearly all beard oils are able to help restore damaged hair, though some are purely for maintaining an already excellent beard.
Scent - Many an all natural beard oil states that it is fragrance-free but only a couple actually are. That's because when they say 'fragrance-free' they mean no fragrances have been added specifically to create a certain type of scent. The included ingredients, however, can, and often do, have their own scent. Make sure that if you want something that is truly fragrance-free that you find an oil that says it has no odor whatsoever.
Packaging/Animal Testing - Choose the oil that is packaged in easily recyclable and/or easily biodegradable material like glass, tin and cardboard/paper. Also, few self-respecting beard oil users will want to purchase a product that's been tested on animals. Do our animal friends a favor and reject any oil that you suspect may have used animals during their product development.
Benefits of Beard Oil
Moisture Retention - Nobody likes Brillow pad-feeling facial hair. Chicks aren't going to dig it, you're not going to be happy with it, so why have to suffer in the first place? 2-3 drops of beard oil (5-6 if you're Dumbledore), and you'll be good to retain the minerals in your hair, and upkeep that soft feeling.
Maintenance - Beards that fall out of sorts with your style, just look plain bad. It looks dirty more than it does anything else, and it's not helping at all. Maintaining your beard lets professionals know that you can rock the viking look and take care of it, and lets potential dates know that  you're a guy who takes care of himself.
Cleanliness - Thick, long facial hair can get pretty gross as time goes on. Simply getting it wet in the shower isn't going to cut it. Beard oil helps remove debris and unwanted dirt buildup (granted, it's not a beard shampoo, but it's still helpful), and prevent your beard from tangling, which never looks good.
Enriching Your Skin - The skin at the very end of your beard isn't getting a lot of sunlight. In fact, it's not getting much of anything. The natural oils and minerals found in beard oil are there to help you maintain your beard health and shine, but it also keeps your skin moisturized so you don't find any nasty surprises during trimming season.
5 Tips to Effectively Use Beard Oil
Tip #1: Gentle Application
The biggest mistake men make it twisting and ripping their damn beard off. It looks painful, because it is painful. When you're using the oil, you're trying to gently massage it into your beard, only applying necessary pressure when you need to get through a thick beard.
Tip #2: Don't Overuse
Do you want to burn through your supply? Do you want a greasy beard? We're hoping we know your answer to both of those. You use a max of two to three drops for standard, 4-6 inch beards, and only apply more if you're trying to outdo Jim Carrey.
Tip #3: Paint It
Bushy beards, you're massaging it in. With standard length beards, you can simply coat your hands, and apply in the same direction that your facial hair normally grows. Don't know how to use the right amount on your palms? Onto tip #4.
Tip #4: Palm Exposure
You're not lathering like you would shampoo or body wash like you would in the shower. Instead, you're going to take those two to three drops, drop them into the center of one palm, and in circles, coat your palms and fingers very gently. You don't want to massage it into place, but you do want to leave it on your palms enough to transfer into your beard.
Tip #5: Mustache Love
Some men forget that the mustache is a separate entity, colliding with your primary facial hair by a few thin lines. We saw some seriously questionable reviews on products that assumed it would somehow carry into the mustache, because we all know how often gravity goes in reverse. Don't forget the stache, but don't over-oil it.
Beard Oil FAQs
Q: Why is My Beard so Dry and Brittle?
A: You have, at any point in time, 20,000 pores on your face. For dudes, that comes with a lot of different spots for beard hair to crop up. You have all these pores that are supposed to be excreting body oils, but they're loaded with these thick hairs that don't allow for oil to come from beneath. Apart from that, vitamin D absorption from sunlight is no longer happening, so your skin is becoming drier, and drier.
This blends into your beard, but it's odd; it works in reverse. Since you're only getting miniscule levels of oil, it's only maintaining the beard hairs closest to your skin. There isn't enough production to travel downward to the ends of each hair on your beard, which dries it out over time. It's lacking minerals, vitamins, and it will soon start to show in the color, and become fragile. Winter weather is also going to dry it out, requiring greater attention to detail each and every day.
Q: Can Beard Oil Help Beard Growth?
A: In some cases, yes it can, but it's not a significant enough difference to really warranty purchasing it with that sole purpose. Think about it like this: beard oil is your fresh soil (bear with me here). After time, your potted plant is going to absorb all the nutrients out of the soil, and it's going to look bleak and dry. Even if it's growing, it's going to add more frizz and wildness instead of looking awesome and refined. You're just making the conditions easier, but you're not actually making the beard grow faster, except in very few circumstances (usually about 1cm for every 18cm of beard length, so not really substantial enough to make an impact in your buying decision).
Q: When Should I Start Using Beard Oil?
A:Once you decide to start growing your facial hair out. You can use beard oil when you're just rocking two to three days of stubble growth, but you shouldn't apply it on a baby soft clean-shaven face, just because you decided to go for the lumberjack beard. We describe what it does to bare skin a little more as we go on, but the gist is: good for damaged skin underneath your beard, bad for a perfectly hair-free face.
Once someone either says, "You need a shave," or asks "Are you growing a beard?", you know it's time to start using beard oil. Keep reading for more information on how to apply it, and how long you can expect it to last. Make no mistake, this is an investment in your facial hair future.
Q: Should I Use Beard Oil for Stubble?
A: Yes and no, let's get into it. Yes, you can use beard oil on your stubble, but there's going to be some adverse side effects. If you've just got that scruffy stubble coming in, here's what you need to know.
Beard Oil Helps Growth: Stubble, but want it to grow in a bit quicker? Growing out facial hair from a previously clean shave is never an easy thing to do. Hate to say it guys, but it always looks awkward while it's happening, even if the end product is absolutely phenomenal. This helps cut down on that awkwardness and grows it in quicker.
Help With Patches: If your facial hair comes in patchy, you're among a rough 20% of men who run into this problem. Beard oil can help, but there's a catch. Stubble is short enough, but when you're placing this on patches that aren't growing in quite nicely, you're lathering your skin up with oil. It's essential, it's natural, but if you have sensitive skin, it has the possibility of bringing on some adult acne. No matter: simply leave it on for five minutes and wipe your face with a cotton face cloth afterwards, and you'll be good to go.
Prevent Scratching: It isn't just about patches. If your stubble comes in and stays scruffy (which tends to happen if you're using a quality beard trimmer and keeping it short), beard oil helps to soften the ends of your hair. After the hair is cut, it loses that worn-down soft feeling, and scratches/irritates your face. Beard oil equals zero irritation.
Q: Should I Buy Beard Oil as a Face Moisturizer?
A: Definitely not. If you're shaving regularly, then you'll be relying on your shaving soaps (which need a good shaving bowl to be properly lathered and used) and a good safety razor. Beard oil doesn't replace natural oils in your face, though it does help to offer repairs for damaged skin underneath your beard.
If you're looking for a face moisturizer, we have an entire guide on that. If you use beard oil without having at least stubble, it's not going to work out well. You'll just be adding unneeded oils to your face.
Q: How Often Should I Apply Beard Oil?
A: You should apply it daily. Beard oil isn't a cure for scruffy hair or unmanaged wiry whiskers, it's all about maintenance. You can't skip Sundays, you have to follow it through. With that being said, here's some rules of thumb about beard oil that you should live by:
One Day Won't Kill You: If you do miss one day, it's not going to be your end-all. It will, however, take those essential oils from your skin. Even those won't be enough to stop the beard from reverting to dryness, but it will take a toll on your skin. Missing a day is like putting the first phase of beard dandruff into motion, so if you skip a day, be sure to buckle down for the rest of the week.
Use It Even When You Don't Shower: You got three days off this week and you don't have any plans to hang with your mates. You don't want to come back to work of have an unexpected knock on the door, only to look like a werewolf that just transformed back into a normal dude. Even if you skip your shower., you have to throw that beard oil on to lock-in all the moisture in your beard hair.
Brush It, Brother: Brush through your beard before applying that daily beard oil. We know you keep it prim and proper, but beards have an inventory of their own. Last thing you want to do is find that last bite of scrambled eggs from breakfast during your beard oil application. It also just helps to ensure you're applying the beard oil evenly.
Don't Heat it Up: You'll find some posts that talk about warming the oil over a candle or something, but that's a waste of time and product. So long as it's between the temperature ranges stated by the manufacturer's label, you're in the clear. Heating it up (especially if you do what some do and put the whole bottle in warm water), can actually negate some of the positive effects in your beard oil.
Don't Apply Before the Pool: Yes, it will help with your beard and chlorine damage, but you don't know what other treatments, filtration, or imbalanced pH levels are in that pool. Unless it's yours and you check it out beforehand, don't delve into the pool with beard oil on. You might have a little more restoration after the fact, but blending those oils with the water can provide their own effects, and depending on how much you use/how big your beard is, it can discolor the water.
After the Suit Is On: You have to look your best when you're dressed for success, but it's far too easy to oil stain your suit with beard oil. Put the shirt on first, roll the cuffs up, apply the beard oil. Give it a moment to dry/set in. Wash and dry your hands, roll the cuffs down, throw the jacket on, and you're out the door. If your beard is long enough to frequently touch your lapel, be careful.
Last but not least, be sure to have your beard oil in your dopp kit when you go on vacation, travel for business, or you're taking a road trip with the family. All of these instances are photo ops, and your beard needs your full attention so it can look like a lumberjack's dream come true.
Q: Should I Apply Beard Oil When my Beard is Wet or Dry?
A: Best practice is right out of the shower. When you hit your hair with all that steam and water, you're temporarily adding moisture to your beard. However, this dries up, and often leaves your beard feeling more coarse and rough than before. When you slap the oil on, it holds in moisture (in a good way) by creating a protective shield over your beard hairs. This leaves your beard feeling a little more oily than usual, but hold on.
That's a good thing. Your beard will retain and use the moisture from your shower, and when that dries up (which doesn't take long), the essential oils in your beard oil will do their job, and enrich your face mane. This gives the beard oil a slight boost in how long it lasts. Depending on the brand you select, if it's active for ten hours, you might get eleven out of it by using it right out of the shower. Just do us a favor, brush your teeth before you apply the oil. Nobody wants to leave the house with toothpaste in their beard.
If you've gone full viking and you're rocking a 4" or longer beard, then here's one tip for you: pat it to get excess water off. Oil and water don't mix, so if your beard is damp, the oil will stick and do its job. If it's beading water that's dripping off your beard, that's not going to do you any favors. Pat it gently, simply to get the excess water off. It might help to run a stainless steel beard brush or comb through it prior to applying oil, just so you can be sure.
Q: Can Beard Oils Prevent Beard Dandruff?
A: They're the very best thing for it. Men have been shaving their facial hair for ages now, and our skin has become accustomed to the natural oils and direct air exposure. Beard dandruff can occur from that scruffy face fuzz absorbing all the oils from your skin during growth, or simply because it requires moisture and your skin oil is the only way to achieve it. First and foremost, beard oil helps you out by providing an alternative moisturizing source to your wiry beard hair.
Apart from that, a little bit of it is going to get on your skin, and that's a good thing. If you have beard dandruff as it is, your underlying skin is most likely dry and flaky. It's been deprived of natural oils for some time now, and now that you're feeding your beard from a different source, it can start to repair itself.
Only… it's not that easy. It isn't a simple one-two solution; your skin can get a major boost in repair and recovery time from some of those essential, natural oils that mostly rest in your beard. This cuts beard dandruff out at the source, and also prevents irritation. If you've ever noticed your beard gets considerably scratchier after showers, or moving the hair causes a little bit of pain near your chin, beard oil could be your saving grace.
Q: How Long Does the Scent Last?
A: Most scents dissipate within 30-60 minutes, while others are rated to last 2-3 hours. It's getting absorbed into your beard, and when that happens, part of the scent goes with it. The best beard oils use natural ingredients for strong scents, and since they're not like most things we're used to (perfume-filled grooming and home items), it's not built to hang around forever. There's one thing you need to know though
We've all done this at least once: you're afraid you smell, so you do a nose dive and check out the left and right pit. We get used to our own scents, especially the natural musk that comes from sweating. We're subconsciously aware of this, otherwise we'd just try and take a whiff without digging our noses into our shirt. You get used to your own scent, so after a few hours of having one literally right under your nose, you won't notice it as much. It's still going to be there, only very lightly. If someone's standing next to you on a crowded train, they'll be able to get a faint whiff of it.
Q: How Should I Store my Beard Oil?
A: Like anything else in the personal grooming area, your items are subject to alteration from heat, humidity, and constant sources of sunlight. If you put your container of beard oil on the sill behind your kitchen sink, sunlight will penetrate the bottle and damage your oil. It either removes certain elements or attempts to evaporate the oil. Direct sunlight can also heat up the container, pushing the temperature beyond safe levels. You don't want a half container of sticky paste.
If you're like many of us with walk-ins, just find a nice spot on the shelf where it's not too cluttered with other items. Otherwise, find a cool, dry place that only has a bit of natural light, or relies on incandescent lighting to fill the room. Don't assume that the medicine cabinet in the bathroom is a good spot though, and here's why:
Every time you take a shower, steam (humidity) fills the room, and finds its way into every open crevice. It's going to get into the medicine cabinet one way or another, and over time, damage the beard oil by either seeping into the container, or heating up the oxygen inside the container and causing condensation. Either way, it's a bad idea to have it in there.
Q: Can I Apply Beard Oil to my Hair?
A: Yes, you absolutely can, but that doesn't mean you should. We'll get into the benefits and specifics in a moment, but the main reason you want to avoid using it on your hair is because it's designed and marketed to only have 1-3 drops used at a time, for a much smaller surface area (your beard). You'll run through your supply way too quickly if you start regularly using it on your hair. That being said, if you decide to give it a whirl, this is what you can expect:
Damage Reversal: Got a dry patch of hair that feels like straw? A bit of beard oil locks in the essential vitamins in the oil itself, but also acts as a protective barrier to allow your hair follicles to generate more natural oil. If you're in the middle of switching shampoo or conditioner brands and you're noticing some dry hair issues, this could be an excellent way to protect your hair while you're trying to find the right fit for you.
Sun Bleach Prevention: You've dyed your hair, and you don't want the colors to fade just because you spent a little time in the sunshine. What's worse is that you're never getting an even amount of sunlight on all areas of your hair, so it always ends up looking awkward, fading in one area more than another. Beard oil (about 3-4 drops) woven throughout your hair before you leave the house can prevent these issues. The oil will absorb into your hair and withstand the sun's damage before your hair does. It's not the best for a full ten hours in the sun, but it'll work short-term.
Less Oily Hair: Sounds bananas, but it's true. If you're using a beard oil on your hair that has jojoba oil or other natural, essential oils (not those vegetable oil-filled off-brands), then you're locking in naturally produced oil into your hair, instead of coating it. These higher quality and best beard oils act as a waxy shield, so the oil enriches your hair, lets it look fuller than ever, and keeps your cap nice and oil-free at the end of a long day.
Beard oil is designed to help our coarse, brittle facial hair. Our head hair is naturally more oily, which means you'll need the same or less than what you use on your beard for your whole head of hair. Last little bit of advice: if you're prone to adult acne, try to avoid placing this on your sideburn area near your ears just to avoid any possible breakouts.
Q: How Long Does Beard Oil Last?
A: One two ounce bottle is going to last you for three to six months. As for the oil actually being in your beard, it's going to dissipate after about eight to twelve hours on average. You'll wash it out in the shower that night or in the morning, reapply, and keep looking like a Saxon warlord all day long.
Q: Can You Use Beard Oil in the Sun?
A: Yes, but it's tricky. The more citrus oil (especially lemon) in your beard oil, the more of a bleaching effect it's going to have on your beard. If you're looking at essential oils like coconut, olive and others, you're not going to experience any difference. Citrus bleaches hair and strips it of color.
Q: How Good Is Beard Oil?
A: Like most things, beard oil will vary in quality from maker to maker. The best (those being the ones we highlight above) will all do an outstanding job of softening your beard and restoring moisture (with soap) and suppleness to the skin of your face. Some will also do an outstanding job of reducing beardruff.
Q: What's The Best Beard Oil?
A: Any of the oils above will do you well but we feel that any of the first three listed are top of the line beard oil.
Q: Which Is Better, Beard Oil Or Beard Balm?
A: While this is largely a matter of taste, there are slight differences in the way the two are applied and how they feel once in place. The oil usually soaks into the beard hair and underlying skin with ease as long as you haven't used more than the typical few drops. Beard balm, on the other hand, may take a bit more effort to work it fully into the beard and skin.
Our Top Beard Oil Pick
We're sticking with number five for personal use, and absolutely love the fragrance, as well as the moisturizing effect that Leven Rose had on us. They can repair brittle and damaged hair, albeit for a few additional drops, but they really hit home when they told us that they don't test on animals, and don't contain anything artificial. At all.
Conclusion
As facial hair has returned to popularity men everywhere are looking for ways to make their beards softer, more attractive and less impactful on the underlying skin. Beard oil and other beard grooming products and hair styling (10 best pomades for men) like those profiled above are the best way to do so. We hope you found this information helpful and be sure to check back on a regular basis for more product information and reviews.
Sign Up Now
GET THE VERY BEST OF GEARHUNGRY STRAIGHT TO YOUR INBOX