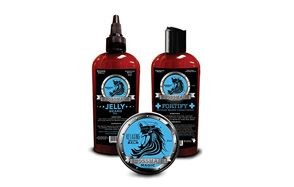 Bossman Beard Oil Kit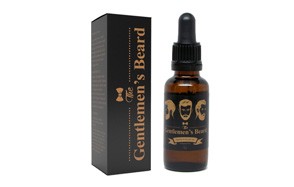 The Gentlemen's Beard Oil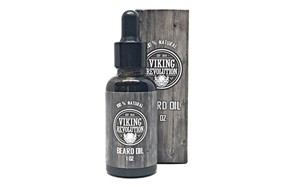 Viking Revolution Beard Oil Conditioner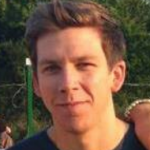 Beard oil moisturizes both the beard and the face beneath the beard that often suffers from neglect. It treats the hair follicles and keep the hair from growing brittle. Many brands of beard oil contain supplemental ingredients such as vitamins and minerals intended to aid in the production of healthy beard hair and improve the state of the underlying derma. Lastly the oil also gives your beard a nice sheen which is always good for attracting whoever it is you're trying to attract.
The Best Beard Oil
Beard Oil Buyers Guide
There's a lot more going on in 2-5 ounces of beard oil than you would think. Everything has to be very carefully measured, blended, and give you the perfect results. They're a lot more difficult to make than you'd think; we purchased and tested forty-seven different types, and not even half made this list. Based on our choices, here's what makes the oils more tick, and what you should be looking for.

Benefits of Beard Oil
Moisture Retention - Nobody likes Brillow pad-feeling facial hair. Chicks aren't going to dig it, you're not going to be happy with it, so why have to suffer in the first place? 2-3 drops of beard oil (5-6 if you're Dumbledore), and you'll be good to retain the minerals in your hair, and upkeep that soft feeling.
Maintenance - Beards that fall out of sorts with your style, just look plain bad. It looks dirty more than it does anything else, and it's not helping at all. Maintaining your beard lets professionals know that you can rock the viking look and take care of it, and lets potential dates know that  you're a guy who takes care of himself.
Cleanliness - Thick, long facial hair can get pretty gross as time goes on. Simply getting it wet in the shower isn't going to cut it. Beard oil helps remove debris and unwanted dirt buildup (granted, it's not a beard shampoo, but it's still helpful), and prevent your beard from tangling, which never looks good.
Enriching Your Skin - The skin at the very end of your beard isn't getting a lot of sunlight. In fact, it's not getting much of anything. The natural oils and minerals found in beard oil are there to help you maintain your beard health and shine, but it also keeps your skin moisturized so you don't find any nasty surprises during trimming season.
5 Tips to Effectively Use Beard Oil
Tip #1: Gentle Application
The biggest mistake men make it twisting and ripping their damn beard off. It looks painful, because it is painful. When you're using the oil, you're trying to gently massage it into your beard, only applying necessary pressure when you need to get through a thick beard.
Tip #2: Don't Overuse
Do you want to burn through your supply? Do you want a greasy beard? We're hoping we know your answer to both of those. You use a max of two to three drops for standard, 4-6 inch beards, and only apply more if you're trying to outdo Jim Carrey.
Tip #3: Paint It
Bushy beards, you're massaging it in. With standard length beards, you can simply coat your hands, and apply in the same direction that your facial hair normally grows. Don't know how to use the right amount on your palms? Onto tip #4.
Tip #4: Palm Exposure
You're not lathering like you would shampoo or body wash like you would in the shower. Instead, you're going to take those two to three drops, drop them into the center of one palm, and in circles, coat your palms and fingers very gently. You don't want to massage it into place, but you do want to leave it on your palms enough to transfer into your beard.
Tip #5: Mustache Love
Some men forget that the mustache is a separate entity, colliding with your primary facial hair by a few thin lines. We saw some seriously questionable reviews on products that assumed it would somehow carry into the mustache, because we all know how often gravity goes in reverse. Don't forget the stache, but don't over-oil it.

FAQ
Q: Why is My Beard so Dry and Brittle?
A: You have, at any point in time, 20,000 pores on your face. For dudes, that comes with a lot of different spots for beard hair to crop up. You have all these pores that are supposed to be excreting body oils, but they're loaded with these thick hairs that don't allow for oil to come from beneath. Apart from that, vitamin D absorption from sunlight is no longer happening, so your skin is becoming drier, and drier.
This blends into your beard, but it's odd; it works in reverse. Since you're only getting miniscule levels of oil, it's only maintaining the beard hairs closest to your skin. There isn't enough production to travel downward to the ends of each hair on your beard, which dries it out over time. It's lacking minerals, vitamins, and it will soon start to show in the color, and become fragile. Winter weather is also going to dry it out, requiring greater attention to detail each and every day.
Q: Can Beard OIl Help Beard Growth?
A: In some cases, yes it can, but it's not a significant enough difference to really warranty purchasing it with that sole purpose. Think about it like this: beard oil is your fresh soil (bear with me here). After time, your potted plant is going to absorb all the nutrients out of the soil, and it's going to look bleak and dry. Even if it's growing, it's going to add more frizz and wildness instead of looking awesome and refined. You're just making the conditions easier, but you're not actually making the beard grow faster, except in very few circumstances (usually about 1cm for every 18cm of beard length, so not really substantial enough to make an impact in your buying decision).
Q: How Long Does Beard Oil Last?
A: One two ounce bottle is going to last you for three to six months. As for the oil actually being in your beard, it's going to dissipate after about eight to twelve hours on average. You'll wash it out in the shower that night or in the morning, reapply, and keep looking like a Saxon warlord all day long.
Q: Can You Use Beard Oil in the Sun?
A: Yes, but it's tricky. The more citrus oil (especially lemon) in your beard oil, the more of a bleaching effect it's going to have on your beard. If you're looking at essential oils like coconut, olive and others, you're not going to experience any difference. Citrus bleaches hair and strips it of color.
Q: How Good Is Beard Oil?
A: Like most things, beard oil will vary in quality from maker to maker. The best (those being the ones we highlight above) will all do an outstanding job of softening your beard and restoring moisture (with soap) and suppleness to the skin of your face. Some will also do an outstanding job of reducing beardruff.
Q: What's The Best Beard Oil?
A: Any of the oils above will do you well but we feel that any of the first three listed are top of the line beard oil.
Q: Which Is Better, Beard Oil Or Beard Balm?
A: While this is largely a matter of taste, there are slight differences in the way the two are applied and how they feel once in place. The oil usually soaks into the beard hair and underlying skin with ease as long as you haven't used more than the typical few drops. Beard balm, on the other hand, may take a bit more effort to work it fully into the beard and skin.

Things To Consider When Buying Beard Oil
The Ingredients - Most beard oil visits the same ingredient list, though there are variations in how complex their mixtures will get. Some have extremely simple formulas while others will have extensive if still all natural, mixtures that include nut oils, natural fragrances and other types of skin softeners. As a general rule, the fewer the ingredients, the fewer potential bad reactions between the oil and skin.
We've made a quick bullet list of the main ingredients you want to find in the oil. These are things that have been time-tested, used for ages, and have the lowest possibility of any sort of abnormal or adverse reactions.
Olive Oil
Avocado Oil
Argan Oil
Pumpkin Seed Oil
Flaxseed Oil
Castor Oil
Sweet Almond Oil
Vitamin E Oil
Grape Seed Oil
Jojoba Oil
Shea Butter
Tea Tree Oil
Coconut Oil
These are blended to bring you a shine or matte finish to your beard, keep your skin protected, and your beard rejuvenated after each use. Nearly all beard oils are able to help restore damaged hair, though some are purely for maintaining an already excellent beard.
Scent - Many an all natural beard oil states that it is fragrance-free but only a couple actually are. That's because when they say 'fragrance-free' they mean no fragrances have been added specifically to create a certain type of scent. The included ingredients, however, can, and often do, have their own scent. Make sure that if you want something that is truly fragrance-free that you find an oil that says it has no odor whatsoever.
Packaging/Animal Testing - Choose the oil that is packaged in easily recyclable and/or easily biodegradable material like glass, tin and cardboard/paper. Also, few self-respecting beard oil users will want to purchase a product that's been tested on animals. Do our animal friends a favor and reject any oil that you suspect may have used animals during their product development.
Our Top Beard Oil Pick
We're sticking with number five for personal use, and absolutely love the fragrance, as well as the moisturizing effect that Leven Rose had on us. They can repair brittle and damaged hair, albeit for a few additional drops, but they really hit home when they told us that they don't test on animals, and don't contain anything artificial. At all.
Conclusion
As facial hair has returned to popularity men everywhere are looking for ways to make their beards softer, more attractive and less impactful on the underlying skin. Beard oil and other beard grooming products and hair styling (10 best pomades for men) like those profiled above are the best way to do so. We hope you found this information helpful and be sure to check back on a regular basis for more product information and reviews.