Best Lip Balms for Men in 2022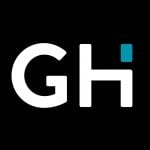 This product guide was written by GearHungry Staff
Last Updated
October 20, 2018
GearHungry Staff
GearHungry Staff posts are a compilation of work by various members of our editorial team. We update old articles regularly to provide you the most current information. You can learn more about our staff
here
.
GearHungry may earn a small commission from affiliate links in this article.
Learn more
Lip balm is essential in any man's grooming kit. There's nothing worse than being stuck without lip balm when your lips start to get dry. You don't have to live in the mountains or play cricket to need a decent treatment for your lips. In fact, every modern man should carry it around with them on a daily basis. No one wants to kiss a guy with dry lips.
Having chapped lips can even lead to further problems. If you leave them untreated, they can start to bleed, get infected, and more. So, it's really important to find a lip balm that works for you. There are hundreds of different options on the market, so finding the best lip balm is really about personal preference. Some lip balms are made from completely natural ingredients, some come in cool packaging, and some claim to have amazing healing properties that will make your lips stand out in a crowd. Each lip care product on this list has its own benefits and we have delved deep into the products to help you choose the best lip balm for men.
Lip balm was invented in the 1880s by Dr. Charles Browne Fleet, a physician, and pharmacological inventor. He branded it Chapstick, but it didn't come in the little tube that we associate with the product today. In fact, it came wrapped in tin foil and looked like candle wax. He only sold it to local people and didn't have much success. Then, in 1912, a man called John Morton bought the rights to Chapstick for 5 dollars. He had the idea to cut it into handle little tubes and had much more success. Since then, Chapstick has been sold a couple of times to different corporations and has become a household name. But it's not the only lip treatment on the market. Here's our list of the best lip balm for men.
The Best Lip Balm for Men
Jack Black Intense Therapy Lip Balm For Men
The first thing you notice about Jack Black Intense Therapy Lip Balm is the packaging and branding. The old Americana typeface looks like something written on the side of a wagon from the turn of the century. Whereas, the bright blue packaging has 60s surf vibe. This is, without a doubt, a great looking product. No one is going to be laughing when you pull this out of the top pocket of your flannel shirt and apply it to your lips. A lot of lip balms go for this sort of vibe, but most of them don't get it as right as Jack Black. By the way, that's not the movie star and musician, Jack Black. No, this skincare company has been around for 19 years and were the#1 best-selling men's skincare brand in 2017.
So, you've heard the company's credentials and packaging prowess, but what about the product itself. We've chosen this lip balm as our best choice product on this list. That's because it ticks all the boxes. It's an emollient balm (which just means that it soothes or softens the skin) that provides instant relief for chapped or sore lips. But it also offers long-lasting protection. It is SPF 25 and protects against UV-A and UV-B rays from the sun, which means it protects against aging, wrinkling, and more harmful side-effects like cancer. It's extremely important to protect your lips against the sun's rays and failure to do so could really harm you later in life.
This lip balm comes in 5 different flavors (black tea & blackberry, grapefruit & ginger, lemon &shea butter, natural mint &shea butter, shea butter & vitamin E) so there really is something for everyone. Jack Black produce all sorts of luxury skin care products for men, including shaving creams and face moisturizers, but this product is one of their best.
Key Features:
Provides instant relief for dried and irritating lips
Contains sun-shielding ingredients to protect against the sun
Has antioxidants for long-lasting effect and treatment
Comes in exciting and refreshing flavors
Specification:
Brand

Jack black lip balm

Model

3004

Weight

0.32 ounces
Rugged & Dapper Lip Balm For Men
Rugged and dapper are two of the main qualities that men want. It pretty much sums up the modern man, resplendent in his flannel shirt, tattoos, and grizzly beard. So, when you see the Rugged & Dapper Lip Balm For Men it's natural to double take. I mean, any product that is going to make you rugged and dapper has to be worth a try. The company actually make a whole host of awesome skincare, grooming, and anti-aging products for men. Their tagline 'skin fuel for men', pretty much sums up what you want from a skincare company.
So, how does their lip balm shape up? Well, like all the lip care products on this list it has two main functions. First, it nourishes and hydrates your lips, making them healthy, comfortable, and kissable. And secondly, it protects them against the harsh elements like the wind and sun. This particular product boasts all day, long-lasting care. It absorbs into your lips quickly giving you instant relief from any soreness and getting your lips ready for anything the day has to throw at you. The flavor is a recognizable eucalyptus minty treat. Like the Brickell's product above, this lip balm uses 100% natural and organic material. A quick read of the label reveals that it contains sunflower oil, peppermint oil, vitamin E, jojoba oil, eucalyptus oil, and rosemary extract. Nothing in there that contains gluten. Plus, this product's 100% cruelty-free, as well. Rugged & Dapper proudly make their products in the USA.
Key Features:
Contains non-toxic, gluten-free and 100% organic ingredients
Protects and moisturizes the skin for long hours
Soothing effect with eucalyptus and mint flavor to keep lips fresh always
Lightweight, easy to carry along, easy to use
Specification:
Brand

RUGGED & DAPPER

Weight

1.6 ounces
MARLOWE. No. 124 Lip Balm 3-Pack with Sunscreen SPF 15
One of the key features to look out for when settling on a quality lip balm is its ability to provide protection from the harmful rays of the sun. Marlowe's 124 Lip Balm 3-Pack with Sunscreen SPF is a boss when it comes to sun protection and all the ingredients and features a good lip balm needs to deliver the best results for the user. Whether you are a gentle jack or a no-nonsense go-getter, Marlowe's expertly designed product would do you a great deal of good, blending natural ingredients with a soothing flavor to deliver world-class, quality protection for your lips. With customer focus as their trademark, Marlow's range of men's lifestyle products has been trusted and used by many men the world over. A look at this lip balm from Marlowe presents just about the right tools to get the job done – a testament to the company's dedication to providing the very best products for the clientele.
The ingredients of this lip balm are as exciting as its brand, and consistently offer the same brand promise Marlowe is widely known for. It uses coconut oil to moisturize the skin and keep it soft and tender always. It also offers protection against the sun, using its natural ingredients to provide the right protection for your lips, to avoid lip breaks, drying or chapping. It comes in a simple, ergonomically designed tube with a classy design, and in a pack of three. Regardless of your skin type, Marlowe's No. 124 Sunscreen Lip Balm would give you maximum protection and leave you feeling refreshed and soothed every time.
Key Features:
Maximum protection for every skin type, moisturizes, soothes and softens the skin
Long-lasting effect when used
Made with natural, non-toxic and certified organic ingredients
It comes in a pack of three, lightweight and ergonomically shaped for easy use
Specification:
Brand

MARLOWE.

Weight

1.6 ounces
Duke Cannon Balm 140 Tactical Lip Protectant
Lip balm can come in handy in so many different environments. Cricket players use it to protect against long days in the sun. Skiers use it to stop their lips being chapped by the high winds. Soldiers use in harsh conditions to keep themselves fighting fit. Not everyone needs a heavy-duty lip balm, but if you do then the Duke Cannon Balm 140 Tactical Lip Protectant is one of the best available. It's actually used by U.S. soldiers in active duty and a portion of the proceeds goes to U.S. veterans' charities.
It provides SPF 30 protection against the sun, making it one of the best lip balms to protect your lips against harmful UV-A and UV-B rays from the sun. Even with this amazing level of protection, it's made from natural ingredients. It contains beeswax, baobab oil, blood orange, and stevia. These ingredients when put together can protect your lips against the harshest conditions, including 140-degree temperatures and windstorms. It's four times bigger than most lip balms on the market, which makes it perfect for long and tough adventures. Duke Cannon joke that the blood orange taste is designed for men, not teenage girls, but we'll leave that one up to you to decide. They never test their products on animals and make them in the U.S.A. If you are the adventurous type, then this lip balm is definitely the one for you. For more great grooming products, check out our guide to the best exfoliators.
Key Features:
Made with natural and organic ingredients to give a long-lasting effect in any skin type
Tried and tested in harsh weather conditions. Works well in conditions up to 140 degrees
Features SPF 30 to shield the skin against UV rays
Weighs a little over 50 ounces, easy to carry along
Specification:
Brand

Duke Cannon

Weight

0.96 ounces
Brickell Men's No Shine Lip Balm for Men
A big worry for a lot of men, before they apply lip balm, is that people will be able to notice. Brickell'sMen's No Shine Lip Balm has cleverly created a product that allows men to protect their lips without leaving any shine on their lips. While a lot of men won't be worried about this, it is a great advantage for those that want to be subtle. That's not all this product has to offer though. It is one of the best all-around lip treatments on the market.
Founded by Josh Meyer and Matt Bolduc in 2014, Brickell creates the luxury skincare and grooming products for men. They have everything ranging from lip balm to hair growth shampoos, and everything in between. Their products have been featured in just about every men's magazine including GQ, MensHealth, & Men's Journal. So, you know they must be pretty good. One of their main focuses is on using natural ingredients in their products.
This lip balm is no exception. It's a natural, organic lip balm that still manages to be powerful and effective. It's SPF 15 and protects against UV-A and UV-B rays. Its protective powers aren't quite as strong as the Jack Black product, but it will still protect you against the sun's rays if applied regularly. Also, this is a Chapstick-style lip balm, so your choice really depends on your preference of application. Like all lip balms, it soothes, and repairs chapped lips and provide long-lasting moisture, but without the shine of normal lip treatments. Plus, it utilizes natural beeswax, olive oil, and vitamin E to protect your lips. It just comes in one flavor, a cool and refreshing peppermint. This is probably the best Chapstick for men on the market.
Key Features:
SPF-15
Chapstick-style
Organic, natural ingredients
Contains beeswax, olive-oil & vitamin E
Specification:
Brand

Brickell Men's Products

Model

LB134

Weight

0.16 ounces
The Olivina Men Lip Balm is another product that really nails the packaging and branding. It looks like a matchbox with 50s Italian vibe that really stands out amongst other skin care treatments. The beautiful sophisticated fonts on a faded orange background really give you a sense of product satisfaction when you pick it up. It's not actually Italian at all. The company has its roots in Lebanon. Founder, Joe Moore developed the product with his great-grandfather in mind. He provided his family with an olive orchard, which provides the roots for this product's branding and ingredients. Olivina believes that natural ingredients are all we need to take care of our bodies.
So, it comes as no surprise that this lip balm uses natural and organic ingredients. In fact, it is mainly made up of organic olive oil, castor oil, and cocoa butter. The olive oil nourishes your lips and provides vital omega 3, which improves the health of your lips. The castor oil gives your lips a smooth finish and doesn't leave any shine after applications. The cocoa butter protects against harmful conditions by creating a barrier over your lips. Put these together and you have one of the most comprehensive, natural lip balm treatments on the market. It's completely suitable for vegetarians and isn't tested on animals. It might not be as strong as some of the lip balms out there, but it will still provide you with plenty of nourishment and protection to help you go about your day. 
Key Features:
100% natural & organic
Cruelty-free
Suitable for vegetarians
Contains olive oil, castor oil & cocoa butter
Specification:
Brand

Olivina Men

Model

VBPUKPPAZIN3086

Weight

0.32 ounces
Neutrogena Norwegian Formula Lip Moisturizer
When it comes to skincare and beauty products, there aren't many names as well-known as Neutrogena. The company has been around since 1930 and has built a huge reputation. In the 1930s and 40s, their products were used in beauty salons that were associated with film stars. Now though, the brand is a household name. So, when you pick the Neutrogena Norwegian Formula Lip Moisturizer off the shelf, you know it is going to be a high-quality product
It has an SPF rating of 15, which means it can be used as a sunscreen to protect your lips against the sun's rays. Plus, it is designed to condition your lips to bring them back to full health, without leaving a waxy feeling on your lips. It works in all weather, so it won't fail you on a rainy day. If you're using it as a sunscreen, you need to apply it liberally 15 minutes before exposure to the sun. Then, you need to reapply it every 2 hours for full protection. If you are swimming, then you need to choose a water-resistant sunscreen, as this product might not keep its protective properties after exposure to water.
Unlike a lot of the products on this list, it doesn't have completely organic and natural ingredients, because of the Oxybenzone included. However, this is only a mild chemical used in most sunscreens and won't cause any harm. It is still a very effective lip treatment product. Our handy guide to the best facial cleansers features more amazing skincare products like this.
Key Features:
SPF 15
Works in all weather
Contains Oxybenzone
Dermatologist recommended
Specification:
Brand

Neutrogena

Model

Neu-9578

Weight

0.16 ounces
[Black Monster] Homme Black Balm for men
A lot of the lip balms on this list stick to a tried and tested formula. There's not much revolutionary about a standard lip balm, so it was about time a company came along and shook it up a bit. That's what the [Black Monster] Homme Black Balm for men does. This isn't just your standard lip balm. It's a double-sided lip treatment product that moisturizes and tints your lips. Some of the more old-fashioned guys might be running for the hills, but there's nothing wrong with making your lips slightly more appealing.
The product has a normal lip balm side that moisturizes and protects your lips against harsh conditions, such as wind and sun. But then, it also has a red side that tints your lips and makes them look healthier and more energetic. It's designed specifically for men, so it matches the color of men's lips. That means, when you apply the tinted side, you're not going to look like you have just smothered your lips with red lipstick (not that there would be anything wrong with that!). Instead, it is designed to bring out the color of your lips and make you more attractive. This is a revolution in the lip balm industry. It is taking the original idea and giving it a modern spin. The company is based in South Korea and it's quite hard to find information about them online. All we know is that they are trying to stir things up in the lip balm industry! Be sure to combine this product with some of the best eye creams from our list.
Key Features:
Dual-sided lip balm
Normal lip balm side
Red tint lip balm
Made in South Korea
Specification:
Brand

Black Monster

Weight

0.8 ounces
Baxter of California Hydro Salve Lip Balm
Baxter of California is a true men's grooming company. They have a classic cool look about them and make some amazing premium grooming products. As they say on their website "premium doesn't have to be pretentious". They focus on creating high-quality products with natural ingredients that allow men to look and feel great. Their branding gives the impression that they are an ultra-modern company, but they've actually been around since 1965. That means they've had plenty of time to perfect their products.
TheBaxter of California Hydro Salve Lip Balm is certainly in the running to be a perfect lip balm. It has a beautiful white cardboard box packaging, which makes it feel like a much more expensive product. It's a cream-based lip balm and comes in a 15ml tube, handy for fitting inside your pocket or bag. It comes in an amazing mojito flavor, which certainly makes it a lot more exciting than a lot of the unflavoured lip balms on the market. But don't worry, it's not going to get you drunk when you put it on. Plus, it won the Men's Fitness Best Performer Award, which gives you a good idea of the quality. It contains coconut and jojoba oil as well as essential vitamins to soothe the dry skin. This will keep your lips feeling soft and hydrated throughout the day. Be sure to check out our guide to the best facial masks for more great products like this.
Key Features:
Cream-based
Mojito flavor
Award-winning
Contains essential vitamins
Specification:
Brand

Baxter of California

Model

838364001773

Weight

0.48 ounces
Blue Q Lip Shit Lip Balm-BlackBerry Honey
Blue Q has a slightly different approach to marketing than a lot of the skincare and grooming companies on this list. For a start, they have called their product 'lip shit', which sounds like how you'd refer to it when you can't remember what it's actually called. Fair enough. Then, on the Amazon description of the product, they claim that the moon is made out of blackberry honey. Again, fair enough. So, when you first start to look at this lip balm, it's hard to know what its credentials are. But don't worry, we've done some digging and it's actually a pretty awesome product.
It's made using coconut oil, sunflower oil, beeswax, vitamin E, and an assortment of other organic ingredients. That makes Blue Q Lip Shit Lip Balm-BlackBerry Honey lip balm one of the most natural and organic lip treatments available. They also employ a workforce made up of people with and without disabilities. Not many companies do this, so it's a great thing to support. Other than that, there isn't much information about this product. And that's because there doesn't need to be. It does what it says on the tin – it moisturizes and protects your lips in a completely natural way, which makes it a nice caring stocking stuffer gift for this Christmas.
Key Features:
Natural and organic
Comes in a tin
Contains vitamin E
Moisturizes and protects
Specification:
Brand

Blue Q

Weight

0.8 ounces
Sign Up Now
GET THE VERY BEST OF GEARHUNGRY STRAIGHT TO YOUR INBOX