Best Safety Razors In 2022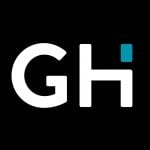 This product guide was written by GearHungry Staff
Last Updated
April 27, 2018
GearHungry Staff
GearHungry Staff posts are a compilation of work by various members of our editorial team. We update old articles regularly to provide you the most current information. You can learn more about our staff
here
.
GearHungry may earn a small commission from affiliate links in this article.
Learn more
You're after that legendary close shave, and you want virtually none of the risk that comes along with it. You're in the market for a safety razor, my friend – and Gear Hungry's got the hook-up. We've broken down the best safety razors from the four corners of the internet, tested them ourselves, and come back with the results. We'll dissect each product and what makes them the cream of the crop, and give you a newbie to master-level guide on how to handle a safety razor like a bonafide boss.
The Best Safety Razor
Merkur Futur MK 23C Safety Razor
The cream of the crop comes in stainless steel, and looks like it popped straight out of 1957. Merkur's precision instrument of shaving power comes with a built-in grip along the extended handle, giving you control, stability, and enough room to shave comfortably. Merkur's Futur is one of the most aggressive double-edged razors on the market. While that might sound scary, it simply means it's going to turn you from bearded bud, to rugged stud one way or another. Use these with caution, and you'll emerge with the cleanest, best-looking shave in history.
Transitioning from disposables or electric to this safety razor is a synch. We recommend an all-natural shaving cream/gel for those with sensitive skin, and a piping hot towel to feel like you walked out of a Brooklyn barber shop. You'll get the closest shave of your life, and the sharpest look you've ever had, all with Merkur.
Key Features:
Long-handled safety razor for maximum versatility
Aggressive blade for serious users
Built-in grip to this all stainless steel exterior
Specification:
Brand

Merkur

Model

180

Weight

0.32 ounces
Edwin Jagger Double Edge Safety Razor
If you want to look sharp, you have to live sharp. Edwin Jagger's take on the ultimate safety razor comes with a lovable price tag, and an all-inclusive five pack of replacement blades. You'll be good to go for a while before you have to purchase a replacement pack. The smart chrome handle contours to your hand as if it were always meant to be there, giving you excellent weight, and a medium-length handle for beautiful short strokes.
Edwin Jagger's is a non-aggressive safety blade, which is optimal for those with sensitive or dry skin. It's recommended to use a thinner amount of shaving cream/gel when using this safety razor, with frequent rinsing. A close, comfortable shave is the first step to starting your day like a champion – let Edwin and Jagger be the co-pilots, and you won't be disappointed.
Key Features:
Extremely easy to clean
Chrome handle w/ comfortable weight and power
Comes with a five-pack of blades
Specification:
Brand

Edwin Jagger

Model

DE89LBLAMZ

Weight

2.72 ounces
Vikings Blade – The Chieftain Safety Razor
You want to be a viking? Well, vikings didn't shave, but new-age ones do! This platinum "super blade" safety razor comes with the rugged posterior you'd expect from longboat-riding warriors, while giving you the closest shave possible. The key thing to focus on Chieftain Safety Razor is the Swedish-made construction and blades, giving you a few extra features than you'd find on a standard, run-of-the-mill safety razor.
The head sports a butterfly opening, making for easier cleaning, drying, and blade replacement. We hadn't seen anything like it until we unboxed it. With superior grip and a heavy weight to it, you'll be in full control of some serious shaving power. Platinum-coated blades ensure precision shaves every single time, so what are you waiting for? Join the viking ranks.
Key Features:
Simple to open, clean, and replace blades
Firm grip on a heavyweight safety razor
Platinum-coated blades for precision
Specification:
Brand

Vikings Blade

Weight

5 ounces
Feather AS-D2 All Stainless Steel Double-Edged Razor
While it may not feel like a feather against your skin, it will leave it just as soft. The AS-D2 from Feather takes a modern twist on the classic chrome look, but with a 100% stainless steel construction from head to handle, blade to bezel. One of the most notably epic things about this safety razor is the grip extending from the top down to the bottom. Whether you're holding this close to the head or near the very bottom, you'll have maximum stability.
Feather didn't think that would be enough to stand out, so they added another feature that earned this our editor's choice – an extra wide blade head. You get up to 25% more coverage, without sacrificing a single bit of power. Cut down your shaving time, and maximize your smooth smolder. This comes in a foam-padded case for storage, and includes a five-piece blade kit. You can purchase additional blades (specifically designed for the AS-D2), and stay dually sharp and smooth, every single day. If you want to remove hairs from your manly area, make sure you check our guide to the best pubic hair trimmers.
Key Features:
100% stainless steel construction
Wide head for 25% more coverage with each stroke
Excellent grip from top to bottom (max versatility)
Specification:
Brand

Feather

Weight

7.2 ounces
Parker's double-edged safety razor comes in with fantastic pricing, and an all-handle grip for control at any position. We love to see butterfly openings on these safety razors for simple blade replacement (as well as cleaning), especially when they include five Shark Blades for replacements. Parker's been around since the late seventies, supplying some of the greatest razors on the market to date.
Made of black-and-chrome colored brass, the solid and even-weighted frame gives you some serious control. We encountered a lot of razors that didn't make this list for weight distribution purposes (too heavy on the heavy, too easy to slip-up), and Parker 96R hit the nail on the head. Excellent weight, grip, and high-durability brass for the material. Your next shave mate is looking you right in the eye.
Key Features:
Long handle with dual tone black-and-chrome exterior
Perfect weight for optimal control
Butterfly opening for simple cleaning and blade replacement
Specification:
Brand

Parker Safety Razor

Model

96R

Weight

3.2 ounces
Shaveology Luxury Safety Razor
"Luxury" doesn't do this title justice. Platinum-coated blades, a chrome construction, and a crown emblem along the head (it doesn't really do anything, but it's wicked) – you've got everything you need, right here. One of the smoothest shaves we've ever experienced has been thanks to Shaveology, and as they say, this truly is "the Excalibur of razors."
You get a seriously powerful grip from head to hilt, sporting a unique pattern and design all the way up. Twist to unleash the butterfly opening to swap out your blades, (which you get five of in this pack, by the way), and house a powerful safety razor that you, and your live-in lady can both use without worrying about deterioration. Shaveology wants to be your one and only razor, and built this thing bulletproof tough.
Key Features:
Unique ergonomic grip for superior stability
Chrome body with platinum-coated blades are a sharp combination
One of the closest and smoothest shaves from a medium-aggressive razor
Specification:
Brand

Shaveology

Weight

11.4 ounces
Safety Razor Buying Guide
The best blades, info from the gentlemen with 10,000+ shaves under their belt, and all the pro tips to ensure you get the most out of your safety razor and shaving experience. We're compiled it all here, and tied it off with a nice little bow. Unwrap and unravel this compact kit of pro info, and get your shave on.
Things to Consider Before Buying a Safety Razor
Do You Have Sensitive Skin?
Most of us have some level of sensitivity. Even if you think your skin is impervious, there's going to be some form of kryptonite somewhere. Having the wrong blade, or lubricated strips (usually found on disposables) can irritate your skin, and create a slew of problems. Look at customer reviews before committing to your safety razor. If it's down a negative rating from multiple men with sensitive skin, put it on the bottom of the shortlist, and revisit it later.
Are You Travelling?
We ask this because, you can't - it's not TSA-approved, and there are no acceptable variations. Bringing a razor on a plane is a big no-no, for obvious reasons. If you're going to be travelling a lot, you're going to be stuck with disposables. Before you make the purchase, consider your frequency of use. In some cases, it can extend the life of your safety razor if you're only using it when you're at home.
You're Confined to a Certain Space
We wouldn't even recommend using a safety razor for the chest, let alone anywhere else. Avoid using a safety razor to shave your head, the nether region, or anything that isn't your face. There are specific tools for everything, optimized for individual needs - utilize multiple tools for the full-body groom.
You'll Be Saving Money
Buying new blades for your safety razor is far more cost-effective than purchasing cartridges for those disposable, wanna-be safety razor knockoffs. Cartridges come with lubricated strips (which only work for your first shave, maybe the second at best before you feel the burn), additional plastic, and tough-as-nails packaging. Basically, they cost more. A lot more than refills for your safety razor will ever be.
You'll Create a Flawless Look
You've shaved a thousand plus times in the past, so now you're ready for the ultimate safety razor. Men who use a safety razor retain a consistent appearance that take a lot to maintain, but never change. If you've always wanted to be the gent with the perfect shave, 24/7/365, then you're about to get in on the best secret for the well-groomed gentleman.
Tips to Use a Safety Razor Like a Pro
Always Use a Shaving Brush
Ever seen those over-complicated looking shave routines that include a large, puffy brush to apply shaving cream with? They have a purpose, and they're your number one secret weapon to use a safety razor like a pro. Not only are you cutting down on irritation and ingrown hairs by using a safety razor, but using a shaving brush to apply shaving cream will ensure that every hair gets coated, and taken away just as easily. When you just "slap on" shaving cream, there are still patches of hair that are left dry beneath the surface, then end up getting snagged and tugging. Your shaving brush, when used properly, will be your saving grace.
Don't Underestimate the Hot Towel
Remember that scene in Sweeney Todd (not the ones where people died) where he slapped on a hot towel, and they got the "closest shave of their life?" The hot towel has been the most underutilized tool for shaving, when it can actually be the make or break when it comes to eliminating red bumps and ingrown hairs. Your pores need to open up, allow for your hair to be cut, and close-off properly. Nothing gets that done more than a hot towel.
Don't Over-Water
When you're lathering up your shaving cream, don't use a lot of water. You can always add, you can't take away. Watering down your mixture too much is going to result in a crummy shave, and shaving cream will drip all over your towel/sink.
Pressure Matters
It's far too easy to get this one wrong. If you're applying too much pressure, you're straining the razor, but you're also forcing the blades to go closer to your skin than they were designed for. The perfect amount of pressure will leave your skin smooth, without hurting your wrist.
Short Strokes Win the Race
You've brushed your non-foaming shaving cream onto your face, but you don't want it clogging up the blade. Instead, use short strokes and rinse the blade frequently. This ensures you're not just wiping previously cut-off hair across your face, and virtually eliminating the chance of snagging.
Use the Zone Map
If you've never seen the appropriate way to shave, there's a lot of steps. You want to go with your hair, not against the grain. This is going to ensure proper regrowth (without annoying red bumps), and make your newly-grown hair softer.
Never Rush It
If you don't have the time to do this properly, skip it for today. A few days of growth aren't going to get you kicked out of work, but a bad shave is going to attract attention. Do it the right way, or wait until the next day.
Use Perspective
Shorter haircuts; professional atmosphere; uneven sideburns - need I say more? Use a makeup mirror to give you a bit of perspective when shaving your sideburn area, even if you're chopping them off entirely.
Don't Underestimate the Aftershave
If you're not using aftershave, you're a brave man. Foolish, but brave. Even if you have flawless, ironclad skin, you're still going to need aftershave. Bonus if you can find alcohol-free aftershave to cut down on irritation.
Safety Razors vs the Rest
When we talk about sensitive skin, understand that everyone has, to a certain degree, some level of sensitivity. Safety razors are designed to cancel out irritation and razor burn - the two sworn enemies of a close shave. When you see advertisements for those crazy four-blade razors (you know, the ones they animate to make the razor look like a damn robot), they're very obviously not realistic. Those scenes where a male model is using a razor, are quite possibly the most asinine ways to advertise to us. Safety razors cut down on irritation, and razor burn - that's the fact.
Safety Razor FAQ
You asked, and we delivered - the absolute must-ask questions with the answers you've been waiting for. Shaving can be a catastrophe if you don't know what you're doing. Let's take you from amateur to pro in no time.
Q: Can I Cut Myself?
A: It's still possible, but it's going to require a serious lack of common sense to do so, or a serious distraction that triggers an injury. Safety razors are designed to take all of the worry out of shaving with a blade, but if you're not careful, you can still end up cutting yourself.
Q: Should I Use a Shave Oil or Cream?
A: Each have their own use: shaving cream is meant to moisturize your skin while softening the ends of your hair, and new hair that grows in. Shave oil can help give you a precision-close shave, but unless you get an all-natural or organic product, your skin could be left feeling slightly greasy. Call us crazy, but when you step out of the shower, the last thing you want to feel is greasy.
It's recommended to use a high-quality shave cream (non-foaming) or shaving soap to get the best results with a safety razor. If you've been someone who's struggled with irritation and razor burn, even if you've used both types of products before, you could just have seriously sensitive skin, and require all-natural products.
Q: Will a Safety Razor Prevent Ingrown Hair or Razor Burn?
A: The short answer: yes, they do. There are fifteen different zones on your face where hair grows at different angles. If you're shaving properly, you're likely aware of this path. When you get a single angle wrong, you're cutting your hair in a way that contrasts with your skin, and gets stuck when trying to grow back out. With safety razors, they're designed to cut every hair the same, lowering your chances of having ingrown hairs.
For razor burn, it's also easier to avoid, but not impossible to get. If you're diligent and ensure you're not going over the same areas, then you're good to do. Safety razors are gentler on the skin, so even if you have to trace over a spot a second time, you should receive zero irritation, even after the aftershave or Cologne has dried.
Q: How Long Does the Razor Last?
A: If you're going for a safety razor, we're going to assume you want that close, clean shave that shows off facial angles and professionalism. Your safety razors have a lifespan for each one; one week, tops. If you use this every morning (perhaps you let it grow out on Sundays), you'll be good for a seven-day stretch before having to toss them out.
This is due to blade dulling, primarily. You've got roughly 8,000 to 12,000 hairs on your face that require shaving - that means that a single razor is cutting nearly 100,000 hairs from your face for each use. That's going to dull the blade quite a bit, which will decrease its durability, and increase the likelihood of snagging or catching.
Sign Up Now
GET THE VERY BEST OF GEARHUNGRY STRAIGHT TO YOUR INBOX