Best Beard Balms in 2022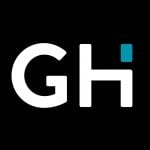 This product guide was written by GearHungry Staff
Last Updated
March 12, 2018
GearHungry Staff
GearHungry Staff posts are a compilation of work by various members of our editorial team. We update old articles regularly to provide you the most current information. You can learn more about our staff
here
.
GearHungry may earn a small commission from affiliate links in this article.
Learn more
It's just you and your beard out in the big bad world. The two of you are best buddies, but the fuzzy face coat has to have a bit of TLC from time to time. That's where beard balm comes into play. It's like a daily moisturizer that's specifically designed for your beard. Think of it as a dry, leave-in conditioner to keep your beard at-attention and looking majestic from the beginning of the day, right on through to bedtime. You asked, and we found the five best beard balms on the planet. Let's take a look.
The Best Beard Balm
For most serious beard care enthusiasts, the Honest Amish brand will be no stranger. It is a brand typified by its quality and with the Honest Amish Beard Balm Leave-In-Conditioner, we have another winner in the best choice for beards category. It comes in a simple design with the iconic bearded man logo on the cover. What's more, the beard balm is contained in a twist top tin that's 2 ounces. With its mix of natural ingredients which include sweet almond oil and avocado oil, it is sure to soften and moisturize your beard.
The addition of beeswax allows the balm to use the essential oils included to their best potential, which in turn, makes for an excellent styling balm for you. It's also an essential part of why this balm acts as a great leave-in conditioner as the Beeswax lets the balm sit in your beard. The results are usually remarkable. For those who typically don't have much beard hair, you may see your mane start to grow out faster as a result of some of the essential oils in the balm. Your beard will also attain a nice sheen to it giving a fuller and healthier look and if you are struggling with stringy or wiry beard hair, the Honest Amish beard balm will smoothen the hair out. This Beard balm is also handcrafted in the United States and uses all-natural ingredients with no animal testing involved in the making of the balm. 
Key Features:
Handcrafted in the USA
All-natural ingredients
2 ounces
Cruelty-free product
Specification:
Brand

Honest Amish

Weight

0.8 ounces
Viking Revolution 4 Beard Balm Variety Pack
Viking Revolution started as a small business by two friends who were passionate about beard care. Now, they are a trusted name and what that trusted name has done here, is birth another classic with the 4 Beard Balm Variety pack by Viking Revolution. It's the perfect gift as it comes with four 1oz tins that include: Sandalwood Scent Beard Balm, Pine & Cedar Scent Beard Balm, Bay Rum Scent Beard Balm, and Clary Sage Scent Beard Balm. With different scents, you'll find one (or all) that works for you. It is made with argan oil, jojoba oil, mango butter and beeswax.
The balm is great for frizzy beard hair as it smoothes it and gives it a nicer look. It also leaves no residue after use nor does it stiffen your beard in any way. It just makes it classy and easier to style and is really painless to apply. Just turn the twist top and open it, swipe a little bit of the balm into your hand and gently apply it to your beard. You can style it with a brush or a comb (depending on the length of your beard). As said earlier, it makes a great gift due to the variety of scents it comes with.
Key Features:
Comes with four 1oz tins of beard balm with 4 different scents
Made of natural ingredients
Reduce itchiness in the beard
Reduces frizz
Specification:
Brand

Viking Revolution

Weight

5.6 ounces
Honest Amish Heavy Duty Beard Balm
In need of a bit more in the softening department for your beard? Then the Honest Amish Heavy Duty Beard Balm is your best bet. It comes in a 'Heavy Duty' 4oz, twist top tin that sports a nice design on the face of it. While the other Honest Amish Beard Balm is great for your hair, the heavy-duty balm is perhaps a better fit for those with unruly or stray beards. It provides a bit more control than its sister product and also softens the hair better.
Like the other Honest Amish balm, it is also handcrafted in the USA and uses essential oils and is chock full of argan, golden jojoba, virgin avocado, grape seed, virgin pumpkin seeds, and apricot kernel oils all of which are gentle on your hair and beard. It is very easy to apply and the use of butter in the making of the balm enables easy use. While it is a great balm, it should be noted that it might not be the best for styling as it doesn't sustain enough control over the hair to effectively style it. However, it's an excellent product that would be a great buy for any beard enthusiast.
Key Features:
Provides more control and softens hair better
Comes in a 4oz tin
Great fit for those with unruly, wild or stray beards
Handcrafted in the United States and uses cruelty-free ingredients
Specification:
Brand

Honest Amish

Model

HD-BBB

Weight

4 ounces
Scotch Porter All Natural Men's Beard Balm
The Scotch Parker All Natural Men's Beard Balm is a product that comes with the guarantee of the best ingredients. It is packaged in a nicely designed 3oz tin that looks professional with black and shades of red decorating the body. The manufacturer guarantees that there are no harsh chemicals included in the making of this beard balm. They also guarantee the lack of parabens, silicones, petroleum, mineral oils, and artificial colors. What it does include, however, are aloe vera juice, shea butter, sesame oil, amongst others.
It is easy to use and is a great balm for beard growth. You only need to apply a little bit of the balm to achieve the best results and the effects are usually quick and long-lasting. Apply the balm gently into your beard, then brush or comb it in any way you desire. As a warning, you should be tender when combing your beard as rough combing will not help you achieve the best results. It can also work with those who have beard dandruff giving it a versatility that isn't always found in other brands.
Key Features:
The balm is made of high-quality natural ingredients
Doesn't make use of any harsh chemicals
Comes in a 3oz package
Easy to apply
Specification:
Brand

Scotch Porter

Weight

4 ounces
Rocking the Leif Erikson beard and a suit? Respect. You'll want to look your best, and for that, we had to review Amazon's Choice and see if they really knew what they were talking about (spoiler alert: they did).
Smooth Viking Beard Balm goes in easy, and holds its weight for at least 9-10 hours throughout the day. It's great to hold it through your commute, and up to the punch-out card at the end of the day. You get 2oz of product, giving you enough for 2-3 months of use if you have a 3-4"+ beard. If you're all about homegrown products, you'll be happy to know that this is completely crafted in the United States, and includes a bonus feature—it's fantastic for mustaches, as well.
Key Features:
Great Beard balm for styling thanks to superior holding power
Made with high-quality components
Lightweight formula makes for a long-lasting balm
Encourages beard growth and thickness
Specification:
Brand

Smooth Viking Beard Care

Weight

2.4 ounces
Grave Before Shave Cigar Balm
We're not sure if this is a label or a Pantera album cover, but either way, we love it. Made of natural oils and butters, you get a lush feel that's completely unique to Grave Before Shave Cigar Balm. As the title suggests, you're taking your manly mane to the grave with you—at least make sure it looks epic.
Deep conditioning helps with beard growth and taming your wild chin spike, while the scents of rich cigars and vanilla are agreeable by just about everyone on the planet. To clarify, you don't get the scent of cigar smoke. If you've never had the benefit of being in the same room as a cigar right out of the packaging/humidor, then you have a void in your life, and you need to fix that. We love Grave Before Shave for having that unique angle, and of course, the dramatic difference it offers.
Key Features:
Cigar scent with vanilla undertones
Deeply conditions the beard for a softer, fuller feel
Made from excellent ingredients
Helps to control and manage unruly hair
Specification:
Brand

GRAVE BEFORE SHAVE

Weight

2.4 ounces
Rocky Mountain Barber Company Beard Balm
The Beard Balm-Rocky Mountain Barber characterizes itself as a manly product. From the look (the classic logo with a mountain off in the distance) to the smell to the application, this beard balm is a great choice if you're looking for what balm to buy next. It gives off a refreshing Cedarwood smell that is authentic and not cloying or overpowering. It is also infused with eucalyptus which really gives it a natural scent that many find very attractive and it is made with quality elements including grapeseed oil, beeswax, shea butter, and jojoba oil. With this balm, your beard will always remain hydrated and protected.
The ingredients also give it some surprising control which is pretty handy. When you're done, your stray or straggly hair will look smooth and polished. Overall, the Rocky Mountain Barber beard balm does what it says on the tin. It softens the beard and can last the entire day, meaning that with one application, you are good to go. Useful for beards of any length, the Rocky Mountain Barber balm is certainly a product to consider.
Key Features:
Smells like authentic Cedarwood
Great control for the beard which makes it easier to style
Made with great ingredients including grapeseed oil, beeswax, shea butter, and Jojoba oil
Versatile and can be used for any beard length without dropping in quality
Specification:
Brand

Rocky Mountain Barber Company

Weight

0.8 ounces
Bossman Relaxing Beard Balm
There are a number of things you usually look for when buying a beard balm: scent, quality of Ingredients and endurance. The Bossman Relaxing Beard Balm ticks all these boxes and even more. The design is iconic and shoes a bearded cock in a hat giving it a rather cool and stylish look. What's more, the metallic aesthetic of the rest of the package gives off the feeling of effectiveness and that's exactly what you want. It prides itself on its magic scent which is a complex, yet fascinating smell that is a fusion of sandalwood and vanilla oils. There are also hints of bergamot, patchouli, and frankincense which give it a robust smell that doesn't stay on for too long.
Fans of subtlety would find a lot of joy with the Bossman Relaxing Beard Balm. It's a great balm for strengthening your beard. The natural ingredients trap moisture in your hair follicles and this, in turn, facilitates growth in your facial hair. It leaves you looking stylish and mature. It retains a decent level of control, but it should be noted it doesn't hit the heights as well as some of the other balms on this list. Regardless, It is still a great product and one that is easy to recommend.
Key Features:
Made with 100% natural ingredients including Mango, Shea Butter and other essential oils
Amazing smell which is a fusion of SandalWood and Vanilla oils
It encourages beard growth
It is made cruelty free
Specification:
Brand

Bossman

Weight

0.8 ounces
Viking Revolution 100% Natural Beard Balm
We don't know any other famous Vikings to mention off the top of our head, but we do know that you'll feel like you can swing and axe and hold a shield when you emerge from the bathroom with a luscious beard after using Revolution 100% Natural Beard Balm.
You get 2oz of product here. This one came close to our top pick for one sexcellent feature: eliminating itch. If you've ever had scratchy beard syndrome, then you know how difficult it can be to not dig your claws into your beard in a board room meeting. Take that off your mind, and focus on owning the room and being a champion. Working this into your beard, all the way down to your skin, keeps you looking like a lion, and feeling like a lamb. Works for mustaches and comes with absolutely no artificial ingredients.
Key Features:
2oz of product
Reduces scratchiness and itching
100% all natural ingredients
Specification:
Brand

Viking Revolution

Weight

3.2 ounces
Pacific Prince Beard Balm
Pacific Prince Beard Balm seriously sets itself apart from the common rabble (points if you got the Viking reference) that you'll find on online stores. This introduces a very light, clean scent while also providing some of the best relief for itchy hair on the planet. Stop suffering from scratchy beard, and start maintaining that stone-like Nordic God glare.
You want a healthy, long, mighty beard, and this is just the ticket. On a daily basis, you can look moisturized and flaunt the thickness of your beard, while secretly, under the surface, you're nurturing your hair roots to promote better hair growth, while also repairing damaged and brittle hair.
Key Features:
2oz of product
Alleviates dry hair
Comes with a great, light scent
Specification:
Brand

BushKlawz

Weight

2.24 ounces
Duke Cannon Best Beard Balm
The definition of the ultimate scented beard balm—Duke Cannon smooths down that shot-out-of-a-cannon look that your beard has been attempting to rock, while applying the light scent of cedarwood to enhance your natural manly musk.
Duke Cannon Best Beard Balm is promoted for travel in an airtight tin, so businessmen, throwing this into your travel case before you head to the airport is an absolute must. If you have sensitive skin and synthetic products seriously mess with your skin, you've found your home here on Gear Hungry—we're in the same boat, guys. After personally testing it, this beard balm is like a soothing tough of mint that just erodes all the irritation (and even some of the flakiness) away on contact.
Key Features:
1.6oz of product
Natural & organic ingredient selection
Light redwood fragrance
Specification:
Brand

Duke Cannon

Model

BDBALM6

Weight

4.8 ounces
Beard Balm Buying Guide & FAQ
Going for the ultimate beard doesn't have to be difficult. These benefits make it easier to achieve that well-groomed appearance.
Softer Hair: Much like beard oil, beard balm will soften your hair nearly on contact, and will actually condition it over time to behave better. It's a daily ritual for most men, and it keeps the manicured, well-groomed look going all day.
Tame Hair: It keeps your facial hair in place as the days go on, much like a leaving conditioner. You'll look excellent while having workable hair, so if your beard is Viking-level epic and moves around during the tie, hits your tie, etc., you'll really want to maintain that hold
Apply Essential Oils: When you look at the ingredients in most beard balms, like the ones we've chosen for you today, you see a lot of natural ingredients and essential oil. These nourish your beard and promote hair growth—slightly. Don't get beard balm solely for growth, but to keep your beard hair looking healthy and not dry/discolored, beard balm is your secret weapon.
Sensitive Skin Aid: Got a bit of scratchy skin? You're not alone. There's a ton of us out there, and if you have sensitive skin, you can benefit from beard balm. Your hair grows in by the thousands, and each one of those brush and scrape against the wall of the pores that they grow from. It's probably making your beard itchy just reading this. When you apply beard balm, it's working with your pores and hair follicles to eliminate irritation. The squeaky wheel gets the grease.
Sign Up Now
GET THE VERY BEST OF GEARHUNGRY STRAIGHT TO YOUR INBOX