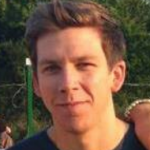 It's just you and your beard out in the big bad world. The two of you are best buddies, but the fuzzy face coat has to have a bit of TLC from time to time. That's where beard balm comes into play. It's like a daily moisturizer that's specifically designed for your beard. Think of it as a dry, leave-in conditioner to keep your beard at-attention and looking majestic from the beginning of the day, right on through to bedtime. You asked, and we found the five best beard balms on the planet. Let's take a look.
The Best Beard Balm
Beard Balm Buying Guide & FAQ
It can't all be that easy… can it? We selected the best of the best, but this is how we got here. Take a look at the buying guide we've compiled, which talks about everything from ingredients, sensitive skin, and a step-by-step guide on how to properly apply beard balm.

Q: Why Use Beard Balm?
A: Unlike beard wax or beard oil, beard balm is built to take the bushy, Stoic The Vast beard that you're rocking, and tame it like the wild stallion that it is. In short, it helps condition frayed ends, reduce knotting and tangles, and keeps you looking like you just walked out of the parlor. It's a daily application that you only use a little bit of, which makes a huge impact.
If you're trying to rock the corporate bearded look, then you know that you're in luck—since 2010 (or so), it's been totally acceptable to bring your beard to work. However, you can't go in with a ZZ Top monster beard—you have to tame the beast. Beard balm can take you from tame to posh and all the way back to wild mountain man again, if that's how you want to play it.
Using Beard Oil & Beard Balm
We've covered beard oil before, so before there's any misconception, we love the stuff. However, each of them have their own place and purpose, and they can even be used together. As long as you've got about an inch of hair on your beard, you can reap the rewards of both of them by doing this simple trick.
Use beard oil the second you've dried your hair once you're out of the shower, and only use it on the roots of your beard, gently working it into your skin underneath. You'll reduce that dry, flaky feeling and get your beard worked up for phase two—the beard balm. Work this into the ends of your beard hair, ensuring that the oil and balm meet as little as possible. Oil in the back, balm in the front, and a killer look that's going to slay them.
Note; It's necessary to dry your beard before doing all of this. Beard balm on a damp beard is going to be useless, or only retain 10-20% of its effectivity.
Benefits of Using Beard Balm
Going for the ultimate beard doesn't have to be difficult. These benefits make it easier to achieve that well-groomed appearance.
Softer Hair: Much like beard oil, beard balm will soften your hair nearly on contact, and will actually condition it over time to behave better. It's a daily ritual for most men, and it keeps the manicured, well-groomed look going all day.
Tame Hair: It keeps your facial hair in place as the days goes on, much like a leaving conditioner. You'll look excellent while having workable hair, so if your beard is Viking-level epic and moves around during the tie, hits your tie, etc., you'll really want to maintain that hold.
Apply Essential Oils: When you look at the ingredients in most beard balms, like the ones we've chosen for you today, you see a lot of natural ingredients and essential oil. These nourish your beard and promote hair growth—slightly. Don't get beard balm solely for growth, but to keep your beard hair looking healthy and not dry/discolored, beard balm is your secret weapon.
Sensitive Skin Aid: Got a bit of scratchy skin? You're not alone. There's a ton of us out there, and if you have sensitive skin, you can benefit from beard balm. Your hair grows in by the thousands, and each one of those brush and scrape against the wall of the pores that they grow from. It's probably making your beard itchy just reading this. When you apply beard balm, it's working with your pores and hair follicles to eliminate irritation. The squeaky wheel gets the grease.
Q: Can I Shave With Beard Balm In?
A: It's possible, but you're going to hit a few snags in the road. Even if you have the best beard trimmer out there, you still want to treat it properly to ensure maximum effectivity during use. Even though you won't be using a lot of beard balm, applying it before a shave can interfere with the oil on your blades.
It  can also clog up the machinery if it gets behind your blade head. Best practice dictates drying your beard, shaving, then applying your oil and balm after all is said and done.

Q: How to Apply Beard Balm
A: You can apply beard balm at any point of the day. Assuming that you're doing this in your early morning routine, grab your beard balm and get started.
#1 – Open the container and scrape out a thumbnail-sized amount of beard balm. After using your preferred balm for a little while, you'll have a better understanding of how much you should be using for your stylistic preferences.
#2 – Rub the balm between your hands. Press it in between your palms, and heat it up while you gently apply it to your hands. Be sure to evenly spread it around to get the maximum effect.
#3 – Using beard oil? If not, beard balm can be applied all the way through to your skin. If you're using it all the way through, press your hands firmly against your beard until you reach your skin beneath. Start rubbing it in here.
#4 – Now it's time to gently weave it into your beard. Apply your entire hand over your beard as if you were about to massage it, and gently move it into your beard. It's okay to get in between patches of hair, you'll be styling it next.
#5 – If you're confident that your beard balm covered enough space and is evenly distributed, it's time to style. Be sure to view your side profile in the mirror to ensure no little patches are jutting out of the front awkwardly.
Did you get the look you wanted? We have an entire arsenal of tried and tested beard products for you to peruse, and get that ultimate look that you've always been going for. From combs to hair growth shampoos, it's all there.