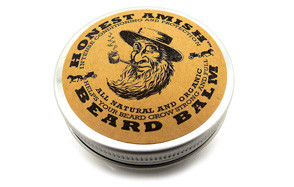 Honest Amish Beard Balm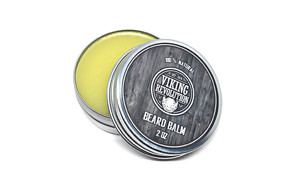 Viking Revolution 100% Natural Beard Balm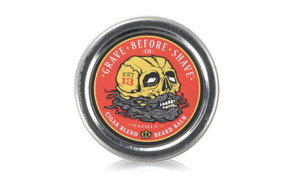 Grave Before Shave Cigar Balm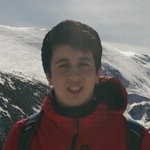 It's just you and your beard out in the big bad world. The two of you are best buddies, but the fuzzy face coat has to have a bit of TLC from time to time. That's where beard balm comes into play. It's like a daily moisturizer that's specifically designed for your beard. Think of it as a dry, leave-in conditioner to keep your beard at-attention and looking majestic from the beginning of the day, right on through to bedtime. You asked, and we found the five best beard balms on the planet. Let's take a look.
The Best Beard Balm
Beard Balm Buying Guide & FAQ
Going for the ultimate beard doesn't have to be difficult. These benefits make it easier to achieve that well-groomed appearance.
Softer Hair: Much like beard oil, beard balm will soften your hair nearly on contact, and will actually condition it over time to behave better. It's a daily ritual for most men, and it keeps the manicured, well-groomed look going all day.
Tame Hair: It keeps your facial hair in place as the days go on, much like a leaving conditioner. You'll look excellent while having workable hair, so if your beard is Viking-level epic and moves around during the tie, hits your tie, etc., you'll really want to maintain that hold
Apply Essential Oils: When you look at the ingredients in most beard balms, like the ones we've chosen for you today, you see a lot of natural ingredients and essential oil. These nourish your beard and promote hair growth—slightly. Don't get beard balm solely for growth, but to keep your beard hair looking healthy and not dry/discolored, beard balm is your secret weapon.
Sensitive Skin Aid: Got a bit of scratchy skin? You're not alone. There's a ton of us out there, and if you have sensitive skin, you can benefit from beard balm. Your hair grows in by the thousands, and each one of those brush and scrape against the wall of the pores that they grow from. It's probably making your beard itchy just reading this. When you apply beard balm, it's working with your pores and hair follicles to eliminate irritation. The squeaky wheel gets the grease.