Best Body Lotions For Men in 2022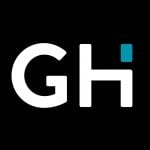 This product guide was written by GearHungry Staff
Last Updated
June 18, 2018
GearHungry Staff
GearHungry Staff posts are a compilation of work by various members of our editorial team. We update old articles regularly to provide you the most current information. You can learn more about our staff
here
.
GearHungry may earn a small commission from affiliate links in this article.
Learn more
Body lotion retains your youthful glow and maintains vital nutrients to your skin's health. From the finest ingredients to the last drop out of the bottle, we've pinned-down fifteen killer body lotions, specifically designed for men. Aging, UV rays, harsh artificial lighting, pollution: everything out there is against you, which is why you need ample protection to lock-down your hard-earned current look, and keep everything in tip-top shape. Without further ado, let's get the best perfect body lotion from this page, into your hands.
The Best Body Lotion For Men
CeraVe Daily Moisturizing Lotion
Best believe that the CeraVe Daily Moisturizing Lotion offers up a longlasting effect while keeping the skin looking great too. There are certain ingredients and qualities that this formula has a strict monopoly over. For that reason among others, it's no surprise that it landed the top spot on this list. This moisturizing lotion has a long-lasting effect which can be credited to the fact that it makes use of a patented MVE technology. What this does is to keep feeding the skin moisturizing ingredients over a period of 24 hours. It also contains a healthy dose of hyaluronic acid which is put in place to keep the skin properly hydrated and equally ensures moisture retention. In addition to all this, this formula happens to be as lightweight as they come. You'll never walk away from a bottle of this feeling like you've slathered on a layer of cooking grease. It simply feels divine on the skin.
To corroborate this is the fact that it is completely oil-free and in turn, is non-comedogenic. Thanks to all this and more, it is perfect for use on all types of skin. The formula itself is non-irritating and equally has no fragrance to ensure that it does not trigger aversions. Also, there are no harmful compounds found in this formula. Overall, it's quite safe and even better is the fact that it will nourish and build up a protective barrier for your skin. The end result is a vibrant and healthy glow that will have heads turning for all the right reasons. Best believe that once you go for any CeraVe product you'll have no reason to regret it.
Key Features:
Contains a healthy dose of hyaluronic acid
Oil and fragrance-free
Makes use of MultiVesicular Emulsion (MVE)
Contains 3 important ceramides
Specification:
Brand

CeraVe

Model

U-SC-2702

Weight

0.16 ounces
Neutrogena Moisturizing Sheer Body Oil-Lotion
Once you get started with this well-balanced blend, there will be a noticeable and clear difference. The fact that the Neutrogena brand as a whole world closely with dermatologists is mirrored in the stellar products they offer up. The formula is a combination of lotion and sesame oil. The marriage of the two is more than enough to ensure that your skin does not only get by, but it thrives. What's more, it is also lightweight as they come while offering up stellar coverage throughout and has quite an impressive effect on the skin which is practically noticed instantly. Additionally, there a silky feel it gives thanks to its stellar hydration delivery and fast-absorbing nature. Thanks to this feature, as well as the fact that it is non-comedogenic, clogs pores are not a concern.
Do not be deceived, it may be light, but this is solely for the comfort of consumers. It is a deep moisturizing lotion that does not leave the skin feeling heavy and oil-clogged. Even better is the fact that it is perfectly suitable for all skin types. Whether you've got oily, dry skin or the ever so tricky combination skin, this formula will do wonders for you. To get the best results out of it, the Neutrogena moisturizing sheer body oil-lotion should be used right after bathing. And with the handy after a shave, rest assured your skin will stay protected through the day; not just from debris and all sorts of particles, but it does wonders when it comes to the sun's rays as well. There's an array go other Neutrogena products that work hand-in-hand with the moisturizing sheer body oil-lotion, but that's a story for another day. The icing on the cake here is the fact that it is made available in a 32-fluid ounce pump bottle which makes it quite easily accessible.
Key Features:
It is non-comedogenic
Softens the skin
Easy absorption
Sesame oil is the main ingredient
Specification:
Brand

Neutrogena

Model

680176000

Weight

2 pounds
Hempz Herbal Body Lotion For Men
Hempz has gone to the big leagues, made apparent by their monstrously popular body lotion for men. Hempz uses 100% all-natural hemp seed oil, with added vitamins A, C, and E to protect your skin from environmental damages, such as pollution or UV rays. Speaking of the sun, you'll still get a nice slow-burning tan beneath the surface. If the hemp seed has you concerned, don't fret: this contains absolutely no THC, the active ingredient found in marijuana. Hempz Herbal Body Lotion comes completely vegan-friendly, but does have a big of a sweet smell that takes a bit to get used to. If you're not keen on the aroma, apply a little less until you find that sweet spot. Seventeen ounces at a killer price; we couldn't be happier about promoting Hempz.
Key Features:
Contains unadulterated hemp seed oil
Gluten-free and vegan formula
Naturally scented
Contains essential vitamins
Specification:
Brand

Hempz

Model

110-2120-03

Weight

1.06 pounds
Attractive price point
17oz of lotion
Has a unique scent that many find mildly off-putting
Provides protection from UV rays while still helping with tanning
Aveeno Daily Moisturizing Body Lotion
There are so many advantages to barking up this particular tree. One of the main selling points here is the fact that you can always count on Aveeno as a brand when it comes to using natural ingredients. This particular formula is highly dependent on oats which happens to be highly recommended by dermatologists. What it does is to ensure that the skin stays at its optimum pH level. Additionally, it ensures that all the moisture needed is locked into the skin. That, in turn, makes it the best choice for people with dry skin.
Taking this all up a notch, this formula Relies heavily on colloidal oatmeal to get its work done. This, for oatmeal, is well-known for its ability to protect the skin. It is even better when it comes to hydrating the skin by forming a healthy moisture barrier. This may sound like some serious heavy-duty stuff; it is and it's also not. While it does offer up intense moisturizing, it is also light and easily absorbed. This, in turn, ensures that it is not only non-comedogenic but equally non-greasy. Thanks to these attributes among an array of others, it is quite suitable for everyday use. In fact, using this every day is sure to take the skin to levels unlike any other. Since the effect is meant to last for about 24 hours, it's highly advisable to use it every day. Altogether, this is a trusted product, from a highly regarded brand. Aveeno has been in the business for over 65 years. Needless to say, your skin is in the right hands.
Key Features:
The effect lasts for a whole day
Fragrance-free
Great for dry skin
Contains Active Naturals Colloidal Oatmeal
Specification:
Brand

Aveeno

Model

J&J722066

Weight

0.16 ounces
Alpha Skin Care Renewal Body Lotion For Men
Starting from the top down, Alpha Skin Care takes the gold medal on this laundry list of excellent products. 10% active glycolic AHA works tirelessly to support healthy collagen retention, while the blend of ingredients helps alleviate dry, irritated skin. This product takes a little while to sit in, so if you're planning to use it before bed, give it some time before you slip under the covers. The packaging on this product is pretty weak, leaving plenty of mess near the cap, and an ultra thin feeling when you grasp the bottle. You're paying an excellently low price though, giving you wonderful volume to value ratio. Recharge your youthful appearance, and stop the signs of aging dead in their tracks for as long as possible. As Amazon's Choice product, hundreds have already experienced Alpha's excellence, especially on the subscription-based option, which can save you a nice chunk of change if this ends up being your go-to lotion.
Key Features:
Reduces visible signs of aging
Supports healthy collagen production
Perfect for dry skin relief
Specification:
Brand

Alpha Skin Care

Model

735379152318

Weight

12 ounces
Excellent volume to value ratio
Contains 10% active glycolic AHA
Packaging is low-grade, meaning more mess around the cap
Takes a while to absorb into your skin
Jack Black Moisture Body Lotion
We still always think of the actor first, but hey, old habits die hard. Jack Black brings you a fast-acting, non-greasy moisturizing body lotion. It absorbs quickly into your skin, so you can apply, have it dry in time, and hit the hay whenever you feel like it without having to wait around. Certain ingredients provide a cooling element, so irritated or itchy skin will be sated, eliminating the temptation to scratch and damage or inflame your skin. Given the luxurious nature of the product, you're paying more than the average ticket for a little less product. You get 16oz in the bottle, and as a warning, it's not for anyone with a soy allergy. It has a heavy soy protein component, which can cause hives if you're not careful. If you like a little pampering before you go to bed at night, and you enjoy a light fragrance that compliments your natural musk, Jack Black's got your back.
Key Features:
Comes in a 16oz container
Light fragrance; a boost, but not too heavy
Non-greasy feeling
Specification:
Brand

Jack Black

Model

4008

Weight

1 pounds
Sets in very quickly
Cooling ingredients calm down irritation, preventing you from fulfilling the urge to scratch
High cost to quantity ratio
Will irritate those with a soy allergy
Eucerin Intensive Repair Enriched Lotion
One of the time-tested brands of skincare, Eucerin has been an inexpensive go-to for men and women to revitalize damages or inconsistent skin. Dermatologists have been, and continue to recommend Eucerin to their patients. On top of that, you get a generous amount, nearly seventeen ounces, and absolutely no fragrances to clog up your pores. With sensitive and even normal skin types, fragrance minerals don't get absorbed by your skin, so they just remain on top and can cause acne, which is not the desired effect. That being said, Eucerin Intensive Repair Enriched Lotion does take a while to set in, and even when it does, you'll be left with a mildly sticky residue that rests on top of your skin. If you're going this route, we recommend using it at night before you go to bed, if you intend on showering in the morning. You'll feel refreshed, and at the end of each day, your skin will thank you. And since this product has no fragrance at all, you can combine it with any cologne for men from our list.
Key Features:
Comes in a 16.9oz bottle
Zero fragrances, so there's nothing to block pores or irritate sensitive skin
Locks in moisture in abrasive environments
Specification:
Brand

Eucerin

Model

BEIERSDORF050393

Weight

1.26 pounds
Killer price from a time-tested brand
Dermatologist recommended for excellency
Very concentrated; takes a while to sink in
Leaves a mild sticky feeling on your skin
Vaseline Men's Body Lotion
Another household staple, Vaseline is a brand you'll remember from the medicine cabinet when you were a kid. They're still making excellent products, and in this Men's Body Lotion, there's a lot to love. First of all, this only takes 15 seconds to absorb into your skin, and remains long after you stop using the product. They report up to three weeks of relief and repair on damaged skin, even if you haven't used any more of the product. The product itself is a bit runnier than we remember (they changed formulas somewhere along the way), and has a bit of a sweet scent to it. Although not the thickest body lotion on the market, it comes in a supple 20.3oz container for a stellar price, leaving green in your pocket, and keeping you in your rejuvenated skin for ages.
Key Features:
Heals dry skin for weeks even if you stop using it
Comes in a 20.3oz pump-style bottle
Repairs cracked and damaged skin in record time
Specification:
Brand

Vaseline

Weight

4.8 pounds
Sinks in very quickly (15 seconds)
One of the best value to volume ratios on our list
Strong, sweet scent
Runny consistency
Nivea Men's Maximum Hydration
You need to love the skin you're stuck with, but it's not always a simple task. Fortunately, Nivea makes it a hell of a lot easier. First off, you get a great amount for a rock bottom price, which is always a good thing. It made us wary, but after using it, we were blown away. It comes with a thick consistency, so you won't have to use a whole bunch to get the desired effects. If you're like millions of men who work outdoors, your skin gets dried-out and irritated: you're the skin type class that Nivea designed this for. Nivea Men's Maximum Hydration repairs damaged and flaking hands, and can be used on your face to protect against wind burn, as well as your entire body. They threw in a unique aroma of sea minerals, and while we weren't too keen on it, standard deodorant covers it up nicely.
Key Features:
Three-in-one formula works on face, hands, and body
Designed to heal dry, damaged skin
Comes in a 16.9oz container
Specification:
Brand

Nivea Men

Model

Niv-6212

Weight

1.28 pounds
A price that can't be beat
Thick consistency means you use less product, and prolong its lifespan
Bottle is thin and leaks near spout
Scented with sea minerals, which is a unique aroma
Lubriderm Men's 3-In-1 Lotion
As we hit the middle of the list, we see an excellent flagship product from Lubriderm. A fully men's three-in-one formula for your face, hands, and the rest of your body, this fragrance-free lotion absorbs quickly into your skin, without leaving any oily or greasy residue on the top of your skin. Lubriderm Men's 3-In-1 Lotion also avoids any sticky feeling after application, but is a bit thinner than we would have liked to see, making it a bit of a hassle to put on. If you're a sufferer of sensitive skin, you're not going to be too keen on trying this product. While it doesn't affect everyone with sensitive skin, using it on your face can cause a reaction for some users. That being said, you get a 16oz volume for a bottom barrel price, all with the convenient mess-free pump action of the bottle. If you have sensitive skin on your face, make sure to check our best bre-shave oil guide to avoid irritation if you shave your beard every day.
Key Features:
16oz bottle w/ pump
Three-in-one for face, hands, and body
No fragrances
Specification:
Brand

Lubriderm

Model

052800480735

Weight

1 pounds
No greasy feeling left behind
Quickly absorbs into your skin
Not designed for sensitive skin types
Thinner, runny consistency
Gold Bond Men's Everyday Essentials Lotion
Gold Bond has been known to make some of the best medicated foot creams and products, so when they crossed over into body lotion, it only felt natural. This runs a little bit thin, and leaves a slightly sticky feeling behind, but works in quickly to retain hydration for up to twenty-four hours after your initial use. They really wanted to pile on the protection here, so they created this out of seven different moisturizers, all brought together in perfect harmony. It all comes in a 14.5oz bottle with a convenient pump, bringing a very gentle aroma that compliments your natural musk, and most choices of deodorant. Gold Bond is one of those age-old household names that you've come to trust, and despite the few picadillos with this specific lotion, it gets the job done, and locks in moisture for longer than the leading product.
Key Features:
14.5oz container w/ pump
A blend of seven different moisturizers
Very light, complimenting scent
Specification:
Brand

Gold Bond

Model

Gol-3650

Weight

1 pounds
Dry skin moisture and protection lasts up to 24 hours after use
Absorbs quickly into the skin
Not greasy, but leaves a sticky feeling, especially on arm hair
Slightly thin; lengthy application
Hydro Salve Body Lotion, Baxter of California
Baxter makes top-tier men's grooming products, and we've had a fantastic time reviewing their lineups before. Their Hydro Salve body lotion doesn't just own a catchy title; this sinks in quickly, and comes out of the pump bottle thickly, so you're not applying heaps of lotion just to feel the relife your skin needs. One of the toughest skins to add a product to, are oily skin types. There's already a lot going on, and most products make the condition worse. Baxter worked tirelessly to create a hybrid product that bridges the gap between sensitive and oily skin relief. They use high quality ingredients, but they could have also used a higher quality bottle. The pump stops working when you've got around a fifth of the bottle left, meaning you'll have to use it like a cap, and unscrew it every time you want product. Apart from that, top-tier means top dollar; it's worth every penny, especially if you're sick of combating your damaged skin. And it is an excelent product to use if you are grooming your body hair as well. 
Key Features:
High quality ingredients, such as coriander seed oil and glycerin
Lasts for 1-2 months
Thick consistency
Specification:
Brand

Baxter of California

Model

884486331212

Weight

15.8 ounces
Sinks into your skin extremely fast
One of the best solutions to oily and sensitive skin on the market
High initial cost
Pump stops working when there's about a fifth of the bottle left
MenScience Advanced Body Lotion
MenScience is made by men, and made for men, but they missed the mark on a couple of things. Men don't like a sticky feeling after applying lotion, and while this absorbs quickly into your skin, it's still a bit inconvenient and uncomfortable. They fortified this down to the last drop, so every single pump produces a dime-sized amount, which works well enough for your entire body, including your hands. If you're a sensitive skin type, you'll have something to jump for joy over: no fragrances, relatively no accounts of any irritation as a result. Dry or sensitive skin, this will lock in deep, and protect you from harsh winters and high temperatures. MenScience Advanced Body Lotion formula stays in your skin for roughly fifteen hours, so you could get away with once-daily use, and make about two months our of this bottle.
Key Features:
Protects against daily environmental irritants
Contains absolutely no fragrance
Absorbs quickly
Specification:
Brand

MenScience Androceuticals

Model

12041

Weight

9.4 ounces
You only need a dime-sized dollop for your entire body
Protects against the abrasive elements
Only comes in an 8oz container at a high price
Leaves a slightly sticky feeling on your hands and body
Men's Body Lotion Buying Guide
How We Chose Our Selection Of Body Lotions
When it comes to your skincare, you shouldn't leave anything up to chance. For us, when it comes to singling-out products, the same applies. This is the criteria we used to determine our list:
Total product volume
Initial cost
Brand name and customer service standards
Money-back guarantee length (or if there is one at all)
Ingredients used
Active ingredients used
Fragrance strength or lack thereof
Relief for various skin types
User experiences
You know it's all about the elite products here on Gear Hungry. We tested a ton of products, and out of the wreckage, fifteen victors emerged. Everything is going to come with its flaws, and not every bottle will meet every test on the list, but out of the remaining selection, they're the cream of the crop.
Features To Look For In Body Lotion
Skin type - There are multiple skin types, which we cover in our face moisturizer buying guide. Each will tell you what type of body lotion you should be looking to purchase.
Ingredients - You don't want too many non-active agents. No matter what, active ingredients will only make up a small percentage of the overall product, since the remaining ingredients are used to safely house and maintain vitamins and minerals.
Fragrance - Scented, or unscented? Most body lotions come with a little bit of protection against sweat and body odor as the day progresses, giving you a boost to your deodorant and cologne. There are unscented versions, but they're less available.
Absorption capabilities - Some lotion contains more "filler' product that doesn't get absorbed into your skin. If it's not absorbing enough, it's not binding your cells and fortifying your skin. While any body lotion will leave a minor exterior residue, most of the product should be absorbed into the skin.
Capacity - Volume and the initial cost are absolutely going to play a part in your decision. Take a look at what you'll gain in terms of quality, how much you get, and make your final decision. Quality can't be faked, and often costs a higher price; keep that in mind.
Body Lotion FAQ
Q: Why is it important that you use body lotion?
A: Your skin diminishes with age. We have collagen and T cells within our body that stop being able to stave off the damage that comes with passing time. The body lotion is your first line of defense to preserve the integrity of your skin.
Depending on the ingredients, it can also act as protection from harmful UV rays. There's a constantly growing list of negative impacts on our skin, thanks to pollution and the ever-changing global climate. Having a good quality skin lotion reduces the absorption of harmful pollutants, which are absorbed through your skin and affect your health.
Q: How does body lotion work?
A: Body lotion binds molecules in your skin. It's like putting a thread through numerous cells, and bringing them together to form a shield. This keeps moisture within the walls of these cells, which combats irritants and temperature differences. It also promotes the longevity of collagen, a component in your skin that adds elasticity, keeping you looking young and vibrant. Consistency is required; you're not just going to reap the rewards after a single use. It's all about maintaining your complexion and skincare for a long period of time.
Q: What is the difference between hydration and moisture?
A: For one, you'll see different products: moisturizers are meant to moisturize (as you can well imagine), while lotions help hydrate your skin. The primary difference between the two is as follows:
When you use a moisturizer, you're making your skin less dry. Sounds pretty simple, but when you start using a lotion to hydrate your skin, you're going a little more in-depth. You're binding molecules in your skin to one another, making an effective shield to protect the moisture of your skin. They work in tandem.
When it comes to the products that help you out, moisturizers are often thicker and more packed with minerals and nutrients for your skin. Lotions tend to be oil or water-based. Most forms of hybrid products between the two are generally prescription-only and set aside for high levels of skin damage.
Lastly, moisturizers are usually only made for the face or very targeted and specific areas of the body. Lotion, on the other hand, is designed to go just about anywhere on you that it can't irritate (eyes, ears, etc.), giving you a much larger range of coverage.
Q: How often should you apply body lotion?
A: There's no average for this, so we're going to break down a few of the most common situations where different application methods will apply.
For a lot of us, working outside brings all the wrath of Mother Nature, with practically no relief. Proper body lotion can be the bridge between comfort and incorrigible conditions. Whether it's damage from the beating sun or scrapes and wounds that just don't seem to heal from constant flexing, you can reap the benefits of daily body lotion use. Bonus if you use it in the morning, and once before going to bed. This will preserve the collagen (elasticity) in your skin, reduce scarring, and allow wounds to heal slightly faster.
Then, of course, there are those of us with eczema. This one is something this writer personally identifies with. It doesn't matter what climate you were in (moved from a snowy area to the tropics), your skin is going to find something to be irritated by. The irony is, that your skin is actually over-producing skin cells, which is why you'll see flaky skin or feel itchy often. The right lotion can help balance skin cell production, keeping it at a normal level, and shielding you from the minor irritants of the world, all while preserving a nice, healthy look and minimal blotching. You could apply once daily, and increase that amount if you're still not seeing the results you want.
Lastly, we'll talk about dry skin. This can happen from minimal contact with cold winter conditions, even if you're bundled up. Whether it's walking down the street for five minutes, or God forbid you to work outside all day, dry skin can crack and bleed. The cold air that lacks any sort of humidity will strip the minerals from the top layer of your skin, rendering your self-regulating healing essentially. Enough days of this, and your hands will crack and bleed, while the rest of your skin looks like concrete on a freezing cold day. This depends on your frequency in the outside world and your skin type, so three times daily in these conditions may be the best bet.
Sources
Body Cream vs. Body Lotion Livestrong
Difference Between Moisturizer and Lotion Difference Between Official Website
Sign Up Now
GET THE VERY BEST OF GEARHUNGRY STRAIGHT TO YOUR INBOX