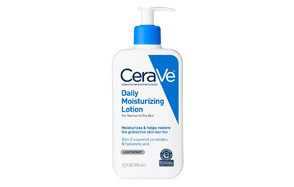 CeraVe Daily Moisturizing Lotion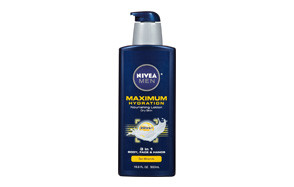 Nivea Men's Maximum Hydration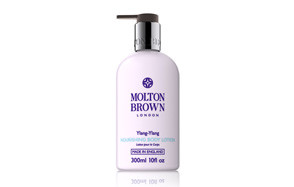 Molton Brown Nourishing Body Lotion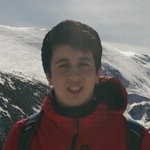 Body lotion retains your youthful glow and maintains vital nutrients to your skin's health. From the finest ingredients to the last drop out of the bottle, we've pinned-down fifteen killer body lotions, specifically designed for men. Aging, UV rays, harsh artificial lighting, pollution: everything out there is against you, which is why you need ample protection to lock-down your hard-earned current look, and keep everything in tip-top shape. Without further ado, let's get the best perfect body lotion from this page, into your hands.
The Best Body Lotion For Men
Men's Body Lotion Buying Guide and FAQ
How We Chose Our Selection of Body Lotions
When it comes to your skincare, you shouldn't leave anything up to chance. For us, when it comes to singling-out products, the same applies. This is the criteria we used to determine our list:
Total product volume
Initial cost
Brand name and customer service standards
Money-back guarantee length (or if there is one at all)
Ingredients used
Active ingredients used
Fragrance strength or lack thereof
Relief for various skin types
User experiences
You know it's all about the elite products here on Gear Hungry. We tested a ton of products, and out of the wreckage, fifteen victors emerged. Everything is going to come with its flaws, and not every bottle will meet every test on the list, but out of the remaining selection, they're the cream of the crop.

Features to Look for in Body Lotion
Skin Type - There are multiple skin types, which we cover in our face moisturizer buying guide. Each will tell you what type of body lotion you should be looking to purchase.
Ingredients - You don't want too many non-active agents. No matter what, active ingredients will only make up a small percentage of the overall product, since the remaining ingredients are used to safely house and maintain vitamins and minerals.
Fragrance - Scented, or unscented? Most body lotions come with a little bit of protection against sweat and body odor as the day progresses, giving you a boost to your deodorant and cologne. There are unscented versions, but they're less available.
Absorption Capabilities - Some lotion contains more "filler' product that doesn't get absorbed into your skin. If it's not absorbing enough, it's not binding your cells and fortifying your skin. While any body lotion will leave a minor exterior residue, most of the product should be absorbed into the skin.
Capacity - Volume and the initial cost are absolutely going to play a part in your decision. Take a look at what you'll gain in terms of quality, how much you get, and make your final decision. Quality can't be faked, and often costs a higher price; keep that in mind.
Body Lotion FAQ
Q: Why is it Important That You Use Body Lotion?
A: Your skin diminishes with age. We have collagen and T cells within our body that stop being able to stave-off the damage that comes with passing time. Body lotion is your first line of defense to preserve the integrity of your skin.
Depending on the ingredients, it can also act as protection from harmful UV rays. There's a constantly growing list of negative impacts on our skin, thanks to pollution and the ever-changing global climate. Having a good quality skin lotion reduces absorption of harmful pollutants, which are absorbed through your skin and affect your health.
Q: How Does Body Lotion Work?
A: Body lotion binds molecules in your skin. It's like putting a thread through numerous cells, and bringing them together to form a shield. This keeps moisture within the walls of these cells, which combats irritants and temperature differences. It also promotes the longevity of collagen, a component in your skin that adds elasticity, keeping you looking young and vibrant. Consistency is required; you're not just going to reap the rewards after a single use. It's all about maintaining your complexion and skincare throughout a long period of time.
Q: What is the Difference Between Hydration and Moisture?
A: For one, you'll see different products: moisturizers are meant to moisturize (as you can well imagine), while lotions help hydrate your skin. The primary difference between two are as follows:
When you use a moisturizer, you're making your skin less dry. Sounds pretty simple, but when you start using a lotion to hydrate your skin, you're going a little more in-depth. You're binding molecules in your skin to one another, making an effective shield to protect the moisture of your skin. They work in tandem.
When it comes to the products that help you out, moisturizers are often thicker and more packed with minerals and nutrients for your skin. Lotions tend to be oil or water-based. Most forms of hybrid products between the two are generally prescription-only, and set aside for high levels of skin damage.
Lastly, moisturizers are usually only made for the face, or very targeted and specific areas of the body. Lotion, on the other hand, is designed to go just about anywhere on you that it can't irritate (eyes, ears, etc.), giving you a much larger range of coverage.
Q: How Often Should You Apply Body Lotion?
A: There's no average for this, so we're going to break down a few of the most common situations where different application methods will apply.
For a lot of us, working outside brings all the wrath of Mother Nature, with practically no relief. Proper body lotion can be the bridge between comfort and incorrigible conditions. Whether it's damage from the beating sun, or scrapes and wounds that just don't seem to heal from constant flexing, you can reap the benefits of daily body lotion use. Bonus if you use it in the morning, and once before going to bed. This will preserve the collagen (elasticity) in your skin, reduce scarring, and allowing wounds to heal slightly faster.
Then, of course, there's those of us with eczema. This one is something this writer personally identifies with. It doesn't matter what climate you were in (moved from a snowy are to the tropics), your skin is going to find something to be irritated by. The irony is, your skin is actually over-producing skin cells, which is why you'll see flaky skin or feel itchy often. The right lotion can help balance skin cell production, keeping it at a normal level, and shielding you from the minor irritants of the world, all while preserving a nice, healthy look and minimal blotching. You could apply once daily, and increase that amount if you're still not seeing the results you want.
Lastly, we'll talk about dry skin. This can happen from minimal contact with cold winter conditions, even if you're bundled-up. Whether it's walking down the street for five minutes, or God forbid you work outside all day, dry skin can crack and bleed. Cold air that lacks any sort of humidity will strip the minerals from the top layer of your skin, rendering your self-regulating healing essentially. Enough days of this, and your hands will crack and bleed, while the rest of your skin looks like concrete on a freezing cold day. This depends on your frequency in the outside world and your skin type, so three times daily in these conditions may be the best bet.
Sources
Body Cream vs. Body Lotion, Livestrong
Difference Between Moisturizer and Lotion, Difference Between Official Website