Best Concealers For Men In 2022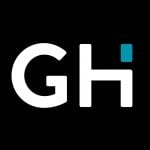 This product guide was written by GearHungry Staff
Last Updated
November 1, 2019
GearHungry Staff
GearHungry Staff posts are a compilation of work by various members of our editorial team. We update old articles regularly to provide you the most current information. You can learn more about our staff
here
.
GearHungry may earn a small commission from affiliate links in this article.
Learn more
Concealers do their bit to make blemishes disappear and it's for this good reason that they are call concealers. They can hide over scars, pimples, and birthmarks – pretty much anything that's hindering your appearance. Women are best known for using concealers, but nowadays, men's concealers are making waves in the world of makeup. Although for some men, the word "make up" often gives off the wrong impression; the truth is, it's not really that big a deal. Makeup on men is very common and requires virtually no skills (though some minor exercise). In fact, it's as easy as applying beard oil. Men can successfully master the art of using a concealer while still looking one hundred percent natural. So, if you are in the market for the best concealers for men, our well-curated guide below will help.
The Best Concealer For Men
The KODE Men's Concealer conceals and corrects every kind of skin discoloration or blemish and greatly reduces any appearance of dark circles, rashes, scars, blackheads and more. It provides you with superior coverage than competing brands and comes in six different natural shades, with shade one being the lightest and fairest and six being the darkest or deepest skin. The shades can be blended easily according to the preferred complexion or skin color. It comes in a compact, sleek and stylishly designed tube that makes it ideal to carry with you on travels, vacations, picnics and virtually any outdoor function or activity.
It is the ideal size to fit into your gym bag, glove compartment, pocket, Dopp kit, and pouch and by the nature of its preparation and the inherent ingredients, it is more water-resistant than comparable concealers. To apply, simply pad the concealer stick to the affected area with a couple of swipes then rub it in with one finger, starting from the inner corner outwards until the area of interest is well covered. It is easy to apply, spreads very evenly and offers great coverage. The entire preparation is contained in an environmentally friendly and economically sustainable paper casing.
Key Features:
Concealer stick
For light and medium skin tones
Lightweight with superior coverage
Conceals and corrects
Specification:
Brand

KODE Mens

Weight

0.16 Ounces
War Paint Men's Concealer
A lot of men get touchy when discussions about make-up come up, and this is one of the stereotypes that the brand, War Paint, would like to dispel. Concealers are formulated to hide dark spots, large pores, and other imperfect skin conditions, and it's not tailor-made for women alone. Men also have blemishes, age spots, acne, and the likes, so why hide under extreme masculinity when there's a chance to look better when you hit the streets? Well, the War Paint Men's Concealer fights for the same cause; it's a creamy formula that works well to cover spots, large pores, and visible blemishes that could sometimes have people staring. It's available in five different shades for various skin tones from tan, light to fair.
It may look a lot like foundation, but it's not; the consistency is a bit thicker, and this achieves a better mask on the face. What brands like War Paint are going for is superior coverage with a smooth and natural look. Many users will have to agree that it does just that. With a simple dab of the finger (or an applicator if you will) in the mix, those dark spots and trouble areas will be fully masked with a formula that stays on for hours without breaking out or diminishing into a shiny and not-classy tone. That's probably why many trust this product enough for everyday use. It's not greasy, yet it's effective, neither is it shiny or overly bright; remember, it is made to mimic the natural skin tone. And with the inclusion of tea tree oil, it doesn't just conceal blemishes, but it also provides a soothing treatment to some skin imperfections. For a natural, smooth, and easy-to-apply concealer, the War Paint for men is highly recommended.
Key Features:
Cream base concealer
Includes Tea-tree oil
Vegan and cruelty-free
Available in five different skin tones
Specification:
Brand

Warpaint

Weight

2.6 Ounces
Maybelline Instant Age Rewind Eraser Concealer For Men
The Maybelline Instant Age Rewind Eraser is a specially formulated preparation which has been fortified with Gogi berry and haloxyl to brighten the under-eye area and make it glow right away. It contains an antimicrobial mechanism that helps to give you added protection and cover. It consists of a micro corrector applicator sponge that evenly applies the concentrate to achieve smoothness and take out dark circles and fine lines with the highest level of accuracy. It is the best treatment to conceal every undesirable spot or line in order to make you look much younger and radiant. It corrects any imperfections on the face and restores your face to its original younger condition.
Any appearance of redness is instantly covered and hidden and it comes in twelve different varieties of skin tone shades. It also brings to the fore the inherent freshness and brightness in the eye area in an instant to give you an illuminated eye makeup to last all day and all night. This formula significantly reduces all traces of puffiness around the eyes whilst giving you a good reason to feel the vigor and energy. Some of the active ingredients are Isododecane, dimethicone, cyclohexasiloxane, phenoxylethanol, aluminum hydroxide and many others. It comes with a soft sponge applicator to make for easy and quick application. For more high-quality products you should add to your routine, check out our guide to the best anti-aging creams.
Key Features:
Possesses active ingredients such as Isododecane, dimethicone
Micro corrector applicator sponge that evenly applies
Fortified with Goji berry and haloxyl to brighten skin
Antimicrobial mechanism that helps to protect skin further
Specification:
Brand

Maybelline New York

Model

YAU03340

Weight

0.16 Ounces
Tom Ford For Men Concealer
The Tom Ford For Men Concealer has been formulated largely with natural constituents to give you a product that loves your skin which can blot out all unwanted spots, blemishes, scars, red spots and minor lacerations. The superfine texture of this high-end product enables a total and complete blend with your natural skin and complexion. Its quick-acting mechanism is novelty whilst leaving you with a naturally flawless finish after the job is done. It stays on your skin for as long as you wish without creating a mess. It weighs only 0.16 ounces and comes at a reasonable price. It is also perfect for concealing tattoos and fresh minor surgical scars. Our guide to the best body lotions for men features more high-quality products that nourish and protect your skin, so check them out.
Key Features:
Prepared especially to suit the skin of men
Super fine texture enables a total and complete blend
Gives a naturally flawless finish after application
Novelty quick-acting mechanism
Specification:
Brand

Tom Ford

Weight

0.16 Ounces
Menaji CAMO Concealer For Men
This next concealer does a good job on any problem area near or around the eye area and replaces it with a glowing tone. When you apply the Menaji CAMO Concealer For Men, you are simply following the tradition since CAMO is one of the first concealers designed for men. It is formulated to stand up to the higher oil output generated by men's skin and does so with a 4x1x1 inches packaging that comes in the shape and form of a lip bald applicator; so it can be easily, discreetly and conveniently carried along. It covers completely razor bumps, dark eye circles, age spots, and other minor scars. Whenever tiredness seems to be written all over your face, CAMO is here to take it off and restore your good looks.
With a grape seed oil base, it is also infused with natural vitamins and gives a total shield from all external and internal microbial effects with SPF 8 protection. It is hypoallergenic and fragrance-free and merges with your skin so well that it is virtually undetectable. It can be used directly from its tube or applied with the finger. With great packaging, its application is simply cool and straightforward. This innovative preparation has been approved and recommended by certified dermatologists. Be sure to also pick the right face moisturizer for you, and your skin will thank you.
Key Features:
Shields from all external and internal microbial effects
Comes in a lip bald applicator packaging
Simply cool and straightforward application
Grape seed oil base and infused with natural vitamins
Specification:
Brand

Mënaji

Model

CCL025T

Weight

0.32 Ounces
Revlon PhotoReady Concealer
The Revlon PhotoReady Concealer is a creamy super consistent skin preparation that gives you complete coverage from every kind of eye bag and darkness on the skin. It also conceals skin lesion or redness within the eye area resulting from infections, injuries or emanating from natural effects. It specializes in hiding dark eye circles and camouflages all skin defects. With special active ingredients such as Octinoxate (7.5%, Ethylhexyl Methoxycinnamate), Titanium Dioxide (7.5%), Zinc Oxide (2.45%) Revlon is simply drawing on decades of experience in producing world-famous concealers and cosmetics that have become a household name to give you the finest skin-friendly concealer you can ever hope for.
The specially crafted angled tip can precisely target that area of interest upon application. The high definition filter technology efficiently diffuses incoming light and distributes it to soften any deficiencies to give your skin that perfect look. By the use of the six high definition color shades and following Revlon's four-step instruction of prime, conceal, perfect and set, you are sure to look your very best in the flawless airbrushed appearance in all light for all events and occasions. Professional makeup artistes recommend Revlon concealer for all skin types and colors due to its creamy texture and ease of application. Our guide to the best exfoliators features more excellent products you should add to your facial skincare routine.
Key Features:
Creamy texture and ease of application
Specially crafted angled tip for precision application
Highly effective Titanium Dioxide (7.5%) active ingredient
High definition filter technology efficiently diffuse light
Specification:
Brand

Revlon

Model

309973212046

Weight

0.16 Ounces
Almay Clear Complexion Concealer
This next concealer has been made for all ages to suit all skin types. The Almay Clear Complexion Concealer makes you achieve your desired clear complexion in no time by means of its 4 in 1 anti-blemish formula that calms the skin for that perfect tone. You only need to apply a little to get amazing results. This is an oil-free formula that is non-allergenic and is fragrance-free. The formula is able to achieve this feat due to the presence of mineral complex that soaks up oil for a non-shiny look. The Aloe Vera, vitamin E, and Chamomile constituents produce a soothing effect on the skin and help lower redness on the skin. The preparation helps avoid and clear acne blemishes and restores your skin tone.
Another important active ingredient which has been proven to fight blemish is salicylic acid is a natural constituent of Almay Clear Complexion Concealer. Before application, you need to clean skin thoroughly and cover the affected are completely with a thin layer once to thrice a day. In case dryness or peeling occurs, you can reduce the frequency of application per day. It has been tested by dermatologists association and found to be safe and applicable for the intended purpose. Be sure to also check out our guide to the best facial masks and include them in your skincare routine.
Key Features:
Highly innovative 4 in 1 anti-blemish formula for perfect skin tone
Infused with Aloe Vera, vitamin E and Chamomile to soothe skin
Ability to soak up excess oil from skin
Oil-free, non-allergenic and is fragrance free formula
Specification:
Brand

Almay

Model

309976768038

Weight

0.32 Ounces
Covergirl's Clean Invisible Concealer
Sometimes little unintended flaws on the skin can make a world of difference for many but with Covergirl's Clean Invisible Concealer it need not be so. For nearly six decades, Covergirl has perfected the art of combining the right kind of ingredients to make you look good and feel confident to face any kind of task out there. Discover the secret of professionals in skin finishing that allows them to focus on their job all the time. This is really a must-have beauty product to bring out the best in you. It is poised to transform your life from inside out. With its sponge tip wand, you simply need to dip into the light cream formula and apply it to the affected area. It quickly blends with the rest of the skin and virtually disappears.
For facial works, it is recommended you follow the following steps to achieve the best results. Firstly dab the concealer lightly along the darkest area of the eye using a brush or wand in a crescent shape. Then take the pad on your right finger and dab it to blend. Apply the light foundation on the center of the face blending outwards. Finally, dab the concealer on any remaining visible red spot and watch your face glow with natural beauty. The Covergirl concealer tube contains 0.32 ounces of the product and so will easily fit into your pocket or purse. It is important to note that Covergirl has been producing a wide range of cosmetic and beauty products for every look and every style for more than half a century. If you are searching an ideal product that will protect the sensitive skin around your eyes, be sure to check out our guide to the best eye creams and pick the one that suits you.
Key Features:
Intricately designed sponge-tip wand for efficient application
Creamy and fine texture that blends easily
Ability to provide a full day's staying power
Does not leave the skin with a glossy look
Specification:
Brand

COVERGIRL

Model

CGRCR8558

Weight

0.32 Ounces
L'Oreal Paris True Match Crayon Concealer
The f L'Oreal Paris brand has been producing super quality skincare products for more than a century and so the many positive attributes of this ground-breaking concealer will hardly be a stroke of luck. The L'Oreal Paris True Match Crayon Concealer provides customized coverage for your skin imperfections, whether they are tiny or covers a wider area. It is a preparation gentle on the skin and easy to apply, and has been formulated to cover airbags, lines and dark areas under the eye as well as other areas of imperfections.
What's more, it stays on your skin and is "super-blendable" too. As it hides all blemishes and imperfections, it leaves your skin cleaner, more true and natural. Its smooth and creamy texture makes it wipe off very easily. The tip of the especially pointed crayon affords a precise application even in sometimes hard to reach areas whilst the sides can spread over a more extended area of skin. True match employs a unique patented color technology that matches exactly your complexion and texture with its range of concealer products to enable you can take charge of the way you want to look and fine-tune it. The formula contains neither oils nor pore-blocking substances and is fragrance-free. Some of the ingredients that make it possible to stay protected and healthy with this preparation possible wheat germ, grapefruit extract, and vitamins A and C. To prevent the signs of aging on your skin, check out our guide to the best anti-aging products and pick the ones that suit your skin type.
Key Features:
Provides customized coverage for your skin imperfections
Gentle on skin and easy to apply formulation
Employs a unique patented color technology to match complexion
Smooth and creamy texture makes it wipe off easily
Specification:
Brand

L'Oreal Paris

Model

K1297500

Weight

0.64 Ounces
Yves Saint Laurent All Hours Concealer
Yves Saint Laurent has a long history of producing quality skin and body care products as well as hair care and cosmetics. Their Yves Saint Laurent All Hours Concealer formulation happens to be one of its innovative range of products. It is the only type of concealer that gives a 16-hour full coverage and totally hides all skin imperfections whilst avoiding the cracky and masky look. Once applied, it goes straight into action to blur and remove all imperfections especially dark circles, bags, hyperpigmentation, broken capillaries, age spots, and other discolorations.
The superior formula seamlessly seals all fine lines, wrinkles and leaves you skin super smooth and gives you that creamy matte finish look for the rest of the day. The highly concentrated flexible pigments bring along a highly workable and blendable texture that is able to withstand makeup meltdowns defies heat, humidity and touch and it will not fade. Be sure to pick some of the best facial cleansers from our list to add to your skincare collection of products.
Key Features:
16-hour full coverage
Withstands all makeup meltdowns, defies heat, humidity and touch
Seamlessly seals all fine lines, wrinkles
It avoids the cracky and masky look
Specification:
Brand

Designer Yves Saint Laurent
Concealer For Men Buying Guide & FAQ
How We Chose Our Selection Of Concealers For Men
Brand - Brand plays a very important role when choosing concealers for men. Strong brands depict good quality and reliable products that have been used by consumers with consistent application and have stood the test of time.
Price - It is assumed that quality and expensive inputs go into the production of high-quality products , therefore, the output or production cost is expected to be high. This holds true in many cases but it is also due to a variety of reasons, it is possible to get a good price for a very good quality product.
Reviews - Reviews form a very reliable source of information in assessing the quality of a product. We looked at reviews are written by real people who have actually used the product and therefore can attest to its quality, worth and value. It is, therefore, important for you to also read a lot of reviews about the product in order to come to an informed decision to purchase the product. The more the positive reviews, the better the quality of the product.
Features To Look For In Concealers For Men
Quality - When deciding to buy men's concealers, quality is of paramount importance. This is because not all concealers are made in the same way and the ingredient combinations also vary widely. Quality concealers have peculiar attributes such as safety on skin, texture, staying power, blendability, ease of spread and many more.
Ingredients - The ingredients are usually categorized into three; the active, inactive and base ingredients. The active ingredients are the ones that give the product its basic function and is a determining factor for the product to be able to achieve its intended purpose. The nature of the active ingredient must be well examined before use.
Use - Before purchase, you must ask yourself, what do I want from this concealer? What type of imperfection do I want to conceal? Is the imperfection widespread or very limited in one area? Am I hiding just a simple coloration or a blistered area that will get sore exposed to the chemical? How will this sore react with the concealer?
Color - Color may not be a big deal since most concealers come in a range of color shades and combinations. However, some concealer color shades work excellently only on particular skin types and so when buying concealers, look out whether the color matches your skin complexion.
Concealer For Men FAQ
Q: What are concealers for men?
A: Concealers for men are very much similar to those for men. They are specially formulated chemical preparations that can hide, cover up or conceal several types of skin imperfections in the eye area, the face and other parts of the human body. The imperfections may comprise skin pigmentations, airbags, puffy eyes, pimples, boils, blemishes, razor bumps, age spots, acne, rashes, conspicuous varicose veins and many more. The appropriate concealer which does a good job will give you a good cover, blend excellently with your natural skin, avoid cracks and masky look, is hard to detect and leaves your skin look more natural and good looking.
Sign Up Now
GET THE VERY BEST OF GEARHUNGRY STRAIGHT TO YOUR INBOX