Jack Black - Post Shave Cooling Gel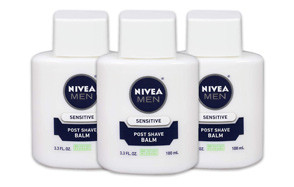 NIVEA Men Sensitive Post Shave Balm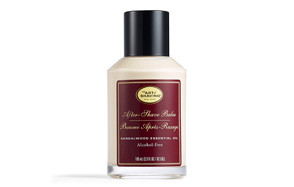 The Art of Shaving After Shave Balm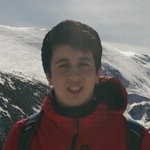 The most difficult task for any man comes down to selecting the best aftershave: It's supposed to compliment your natural musk, and it's a quest to find the right one. Based on customer reviews, we've grabbed the best ten aftershaves that work for most men. These aftershaves have gone above and beyond to contour to your natural musk in the best possible way. While it's a unique selection process for everyone, we're pretty damn sure that you'll find more than one excellent scent for your rugged composure on our list.
The Best Aftershave For Men
Aftershave For Men Buyers Guide
There are more factors that go into selecting the perfect aftershave that's tailored to your style and natural scents than you'd think. We can't all have the perfect shave every time. There's risks, rewards, and unfortunate incidents that leaves us looking God-awful on a Saturday night. Fortunately, I'm going to prepare you for all of that with this little guide. Strap in, and hold your razor or shaver steady.

What To Consider When Buying Aftershave
The number one thing is this—is your skin sensitive? If you have allergies, or you have eczema, you're going to have one hell of a hard time finding a proper aftershave. Think about any time you've tested colognes in the stores and had them singe your skin or itch for days—you probably don't shop for cologne all that often, right? Aftershave is sort of like taking that plunge. If you're able to get a full list of your skin irritations that are specific to your brand of eczema, then you'd do well to investigate as many materials as you can in your potential aftershave purchase. While not everything will be listed, it's still better to go in knowing half the battle beforehand.
Another thing to consider is how subtle you want your scent to be. The stronger an aftershave smells, the thicker it will sit on your skin. Nobody wants to replicate the infamous "Axe Cloud" that hung around 95% of the population from 1997 to 2008. Really, nobody wants that. Your aftershave should have a three-foot radius. You pass by women at a crowd, they catch your scent and see you walking away—perfect scenario. If they dig their noses into their wine glass to escape the smell, well, you put too much on. Test the strength with a smell test.
5 Tips For A Great Shave
These are the five commandments of shaving for men. Skip these, and we'll see you on the shaving rash side of the road. If you want an even shave, a close shave, and one that doesn't leave you scratching your head, itchy, or dabbing shredded pieces of toilet paper to your face, then read below.
Don't Cheap Out on the Razor
This is the biggest shaving crime you can commit. You need four blades, man. Even if you're not sensitive-skinned, four blades give you the perfect shave every single time. If you cheap out on the razor, you're cheaping out on how you're going to look.
Go Barbershop or Go Home
No, you don't actually have to go to the barbershop. If you want an ultra-close shave, or at the very least, a super even one, get a barber's shaving / beard brush. It not only makes your hair stand on end, but it balances the shave to keep softness all the way through. Last thing you want is a lovely lady kissing on your neck to get stabbed by a prickly patch of face needles.
Go With The Tides, Not Against Them
Men want a closer shave, so they end up cutting against the direction of their facial hair growth. No. Big red flag, mark an 'X' over it, and say no. You'll get ingrown hairs, which bring on bumps, potential acne, and make you itchy as hell. Shave in the way that the hair grows, including your chin.
Don't Rub Your Skin
Sounds like a no-brainer, but you wouldn't be surprised how many gentleman scrape a towel across their freshly-shaved jaw. It's just going to irritate it; dab it, don't drag it.
Use a Quality Shaving Cream
This can't be stressed enough. It's like buying a Ferrari, and waxing it with Pledge. It just doesn't cut it. Don't skip out on the shaving cream—it's the gateway between a close shave, or donating blood.
Q: How Do I Stop A Shaving Rash?
A: It happens to all of us. The worst thing is when you end up buying a crummy razor, and it ends up doing more harm than good. Shaving too early in the morning when you don't have full dexterous control over your extremities. Well, the list goes on and on. Fortunately, stopping a shaving rash is pretty simple. You have three options that work for just about every guy out there.
Apply baby oil to the shaving area and wait five minutes before shaving.
Use moisturizing shaving cream. Remember, you get what you pay for.
Rubbing alcohol post-shave—it stings like hell, but it kills bacteria that irritate your skin.