Last updated:
28 Oct 2020
11 Best Emulsions For Men (Review) In 2021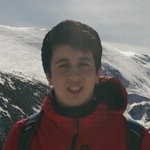 This product guide was written by Chris Spencer
Published
November 14, 2019
Support us! GearHungry may earn a small commission from affiliate links in this article.
Learn more
Growing old is no joke and for most of us, we'd like to try and put the brakes on the process for as much as possible. Sadly, there is no holy elixir of youth or a miracle cure that will keep you looking forever 21! There are, however, lots of positive things you can do to give your skin a fighting chance of growing old gracefully. Proper nutrition, drinking plenty of water and getting enough sleep are clearly top of the list but so is having an excellent skincare regime.
It can be confusing knowing what to go for, especially if you've been following the recent trend towards Korean skincare which can contain anywhere up to 12 different products and stages. We're assuming you don't have time for all that, but one new product has caught our eye and we think your skin will appreciate it too. It's called an Emulsion and we're taking a look at our top recommendations today in that category. So if you're on the hunt for the best emulsion for men to add to your skincare routine stick around and read on to find out more and get ready to enjoy silky, smooth and softly hydrated skin.
The Best Emulsion For Men
Emulsion For Men Buying Guide & FAQ
How We Chose Our Selection Of Emulsions For Men
Reviews - no matter what the product category may be that we're testing and reviewing, we always refer to genuine buyer reviews to get a better, more rounded appreciation of the actual performance. Reviews matter. Whether they're from customers or leading industry experts and even skincare bloggers. We do our homework so that you don't have to.
Price - skincare is one of those categories where you can expect to pay a pretty penny for access to the high-end brands. However, don't just dive in and buy the most expensive emulsion you can find, expecting that it will instantly erase those wrinkles and deliver unprecedented levels of hydration! Instead, we've pulled together a real cross-section of brands and price points to reflect all buyers' budgets and needs. The one thing you can be sure of is the integrity of the products we've selected and the results they'll deliver with regular use.
Features To Look For In Emulsions For Men
Ingredients - The most important thing to look out for in your skincare isn't the packaging or the price. It's the quality of active ingredients the formulation contains. It's also not only about what goes into your skincare but just as importantly, what's been left out. Stay away from chemicals and nasty parabens, especially if you have sensitive skin. If you're interested in hard working active ingredients that will help with your anti-aging concerns as well as overall skin hydration, we recommend that you look out for formulations that contain Retinol, Hyaluronic Acid, Anti-Oxidants and natural botanicals and peptides.
Application - To get the best out of your Emulsion and to really enjoy the maximum benefits you need to be applying every day. You're just not going to do that if the process is messy, time-consuming and quite frankly a pain! So go for a solution that's easy to apply, absorbs quickly and efficiently and won't just sit on your bathroom shelf gathering dust.
Quantity - To get the most for your money and to ensure that your new hydrating Emulsion lasts for at least a few months, go for a generously sized bottle. That way, even if you do use morning and night, you should get a good 2- 3 months use out of it.

Emulsion For Men FAQ
Q: What is a facial care emulsion?
A: With its origins in Korean skincare, an emulsion is a highly effective and light-weight, non-sticky base that allows your face to better absorb other, hard-working beauty products in your regime, such as serums and moisturizers. Usually, water-based an emulsion is highly effective at locking in moisture to help retain surface skin hydration and optimal levels of moisturization. If you have oily skin, the water-based formulation is an excellent choice, ditto with sufferers of sensitive skin, as an emulsion has a non-clogging consistency. Emulsions are excellent for brightening the appearance of skin.