Best Emulsions For Men In 2022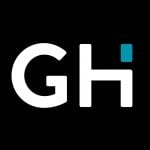 This product guide was written by GearHungry Staff
Last Updated
November 14, 2019
GearHungry Staff
GearHungry Staff posts are a compilation of work by various members of our editorial team. We update old articles regularly to provide you the most current information. You can learn more about our staff
here
.
GearHungry may earn a small commission from affiliate links in this article.
Learn more
Growing old is no joke and for most of us, we'd like to try and put the brakes on the process for as much as possible. Sadly, there is no holy elixir of youth or a miracle cure that will keep you looking forever 21! There are, however, lots of positive things you can do to give your skin a fighting chance of growing old gracefully. Proper nutrition, drinking plenty of water and getting enough sleep are clearly top of the list but so is having an excellent skincare regime.
It can be confusing knowing what to go for, especially if you've been following the recent trend towards Korean skincare which can contain anywhere up to 12 different products and stages. We're assuming you don't have time for all that, but one new product has caught our eye and we think your skin will appreciate it too. It's called an Emulsion and we're taking a look at our top recommendations today in that category. So if you're on the hunt for the best emulsion for men to add to your skincare routine stick around and read on to find out more and get ready to enjoy silky, smooth and softly hydrated skin.
The Best Emulsion For Men

The skincare industry is worth billions of dollars, and the slew of options available is mind-boggling. However, one of its biggest criticisms is the danger a lot of their ingredients pose to humans over time. This is why research is so important when developing a new product and when it comes to that area of expertise, the IOPE brand stands above most of the competition. With years of study, research and testing backing it up, the IOPE men anti-aging emulsion is an excellent product to use against the ravages of time. IOPE emulsion makes use of adenosine which serves to tighten the skin which, in turn, improves wrinkles. Not only that, but it contains extracts derived from wild beans which function to energize the skin and keep it young.
Furthermore, the application is pretty convenient, and its smooth, silky texture feels great against your skin. As alluded to above, using it is pretty simple, and you simply need to pump it twice into your hand and spread it gently over your face. Furthermore, the design of the package is beautiful to behold, and it is small enough to fit into your pocket, meaning you can take it anywhere you go. Also, as with most emulsions, this product should be used with serum to achieve the best results. So, improve your skincare routine with this amazing product and get that glowing skin you've always longed for.
Key Features:
Contains extracts from wild beans to energize the skin
Works best with serum
Aesthetically pleasing package
Silky texture that feels great against the skin
Specification:
Brand

IOPE

Model

SG_B071P79V9M_US

Weight

7.8 ounces
Shiseido Men Moisturising Emulsion For Men

The concept of the Emulsion has its origins in Korean skincare so it should come as little surprise that our first entry on the best emulsion for men list comes from innovative and high-tech brand Shiseido. OK, so strictly speaking this brand is Japanese, not Korean, but they've been blazing the skincare trail since 1872 with their advanced technologies and hardworking active ingredients. Shiseido fuses cutting edge Western science with Eastern philosophies, creating the perfect synergy of East meets West in this creamy and comforting skincare emulsion.
Designed to deliver high levels of optimum hydration specifically for men's skincare needs, the active ingredients fight to protect skin against environmental stresses and dryness while also combating redness and roughness. Use Shiseido Men Moisturising Emulsion for Men to help minimize the effects of a razor burn post-shaving or to prep the skin before applying your daily face moisturizer. It helps ensure that skin looks and feels supple and healthy and fights against the appearance of fine lines and wrinkles. Fast absorbing, this Shiseido Men moisturizing emulsion it's best suited to normal or dry skin types.
Key Features:
Contains thiotaurine which helps to fight the effects of excess oil
Feels great on the skin
Very easy and convenient to use
Made with high-quality materials
Specification:
Brand

Shiseido

Model

0729238100510

Weight

3 pounds
[SUM37] Dear Homme Perfect Emulsion

SU: M 37 is a Korean brand that is synonymous to healthy skin. The company has been around for a while and is world-renowned for their excellent products which make use of the highest quality materials to bring you the very best for your skin. In the same vein, the [SUM37] Dear Homme Perfect Emulsion 110 is a product that you can swear by and does justice to your skin. Firstly, the design of this product's package is eye-catching with a glossy ebony surface that oozes sophistication. It also features a compact design which makes it easy to carry about if so required. As for what's under the hood, this emulsion contains a pure fermentation substance that works to smoothen your skin. In addition, this product carries out its functions with a minimum of fuss; therefore, even after using it, your skin doesn't shine, but rather, it glows more naturally.
On top of that, it isn't difficult to use and only requires two to three pumps to have the ideal amount in your hands. After this, simply apply it to your face carefully and watch as it weaves its magic. If you want to aid the absorption process, you can also lightly tap your skin with the palm of your hand. Also, for the best results, it is advised to use this product with toner. With all these excellent features, there is no reason not to give the [SUM37] emulsion a try and revolutionize your skincare routine in the process.
Key Features:
Exquisite design that is easy on the eye
Compact package that is easy to carry around
Contains fermentation substance to smoothen the skin
Incredibly easy and convenient to use
Specification:
Brand

Su:m 37

Weight

12.8 ounces
Puriton Effervescent Lifting Emulsion

The Puriton brand puts a lot of stock in the usefulness of the earth's mineral resources for the skin. Therefore, it mines these resources and puts them to good use with a slew of skincare products that regularly produce impressive results. Also, a lot of research goes into the creation of each product to ensure that no harmful ingredient comes in contact with your skin. This way, you can look younger without resorting to products and substances that could become a problem in the long run. The Puriton Effervescent Lifting Emulsion is a product of years of study and testing, and this is evident not only in its impressive design but also its application. The product is filled with awesome components that work to tighten your skin and reduce the effects of wrinkles.
Furthermore, it is equipped with natural skin lightening agents that give the skin a youthful glow. Not only that, but the emulsion works to swiftly fix ruptured skin by filling wrinkles and reducing the appearance of fine lines on the face. What's more, due to the careful formulation, this emulsion is great for all skin types, and its cream-like consistency helps to hydrate the skin for a fuller, healthier and more youthful glow. Infused with advanced electrolyte enriched water, the Puriton emulsion is perfect for daily use and is certainly worth considering.
Key Features:
Made with high-quality materials
Infused with advanced electrolyte enriched water
Helps to reduce the effect of wrinkles
Contains natural skin lightening agents
Specification:
Brand

Puriton

Weight

8.5 ounces
Embryolisse Hydra Matte Emulsion

The Embryolisse story can be traced all the way back to 1950 when the milk cream concentrate was born. While times have changed and the world has evolved, skincare has remained constant. The insatiable need for us to look young and beautiful has never changed. So, it is great that the Embryolisse Hydra Matte Emulsion is available to handle all your skin rejuvenation needs. Once applied, this emulsion works to moisturize the skin and leave it with a long-lasting matte effect. During this time, your skin will absorb the natural moisturizing factors as the emulsion functions to fix the moisture and tone the skin.
In addition, the product absorbs excess sebum and prevents shine. Its ge-like texture feels great against the skin and penetrates effectively. Even more impressive is the fact that this product functions with all skin types and not only work effectively but also leaves visible, lasting results. And those with sensitive skin will be happy to know that it is free of caustic agents and parabens and is safe for everyday use.
Key Features:
Absorbs excess sebum with ease
Gelled texture feels great against the skin
Made with great components that really penetrate the skin
Works with different skin types
Specification:
Brand

Embryolisse

Model

225.0

Weight

2.4 ounces
Nature Republic Snail Solution Emulsion

Believe it or not, snail mucin is a popular active ingredient in lots of hard-working skincare lines, notably because it contains high levels of skin-plumping Hyaluronic Acid as well as antimicrobial and copper peptides which work synergistically to reduce inflammation, localized redness and promote faster skin cell regeneration. That, in turn, leads to softer and smoother skin, which is profoundly hydrated and less prone to showing signs of fine lines and wrinkles.
Nature's Republic emulsion contains an effective 80% high-quality snail solution, to brighten and tighten the skin's surface texture and to visibly reduce dark spots and acne scars. With a light and watery, deeply hydrating texture, this solution gently and evenly absorbs into the skin, protecting from free rascals and further stimulating the production of collagen and elastin. Just a few pumps daily are all that is required to achieve healthier and more hydrated skin. For more amazing products to add to your skincare regimen, check out our guide to the best anti-aging creams.
Puretem Purevera Facial Skin Emulsion Lotion

This gorgeous silky smooth emulsion from Korean brand Kwailnara is part of a lineup of products under their umbrella range, Puretem Purevera. Part of the name, "Vera" should be a clue as to what you can expect as this skin-soothing range is all about100% natural organic Aloe Vera. This highly gentle, topical formulation is derived from pure organic Aloe Vera only and enriches the complexing with vitality and a glossy, healthy-looking finish. There's also B-Glucan in this formula which again, is an excellent skin protector.
Containing no harmful alcohol or potent mineral oils, this best emulsion for men is ideal for use on sensitive and troublesome skin that may be prone to breakouts. It features high levels of antioxidants for an overall soothing and balancing effect. Enjoy the natural vitality of those youthful good looks for longer, thanks to this Puretem Purevera facial skin emulsion lotion. Our guide to the best facial masks features more high-quality products for your skin, so check them out.
Laneige Essential Balancing Emulsion Moisture
If you take your skincare seriously and you're looking for a highly effectively Emulsion to help balance and hydrate your skin, this our next best recommendation is worth taking a look at. It's ideally suited for combination and oily skin and because it's water-based, won't clog pores to exacerbate already oily prone skin further. Quite the contrary, this natural Jojoba oil, this Laneige moisturizer actually brevets excess sebum production, refining and purifying the pores.
Also included in the formula you'll find extracts of Hyacinth and Biu-Dusali which work in harmony to flush out impurities leaving behind soft and healthy, clean and profoundly hydrated skin. You can definitely say goodbye to flaky dead skin cells. For maximum benefits, the manufacturer recommends using daily, directly following your toning stage and before you apply your favorite moisturizer. It's suitable for use both AM and PM and only a small amount is required. Sweep the emulsion lightly from the insider of the face working gently onwards with a soft patting technique for maximum absorption. The Hydro-Ion mineral water quickly gets to work, energizing skin with its plant-derived mineral actives for day-long moisture retention. 
iS CLINICAL Reparative Moisture Emulsion



Our Premium Choice today comes from the well-respected brand iS Clinical, a firm favorite of many professional skincare experts and dermatologists. It may be somewhat pricey, but a little goes a long way so you can expect your investment to last you for many months to come. iS CLINICAL Reparative Moisture Emulsion, 1.7 Oz also provides exceptional rejuvenating results thanks to a formulation which contains pharmaceutical-grade botanicals and powerful antioxidants combined with peptides. If you really do want to look in moisture and hydration, creating the perfectly smooth and silky even foundation for the rest of your skincare regime, this is an excellent choice.
It works hard to reduce the appearance of fine lines and wrinkles, decreasing pore size, while plumping and hydrating the skin. It's recommended for use on all skin types and contains a botanically rich formulation that's entirely free of nasty paragons. Loved by celebrity makeup artists, it's used by many leading industry professionals before photoshoots because of the dewy texture it gives to the skin. Apparently, even Justin Bieber is a fan which sounds good to us. We figure, if it's good enough for the Bieber, then it should be good enough for us! For best use, simply apply one pump more and/or night and smith in upwards motions over the entire face and neck. Besides helping to reduce the signs of aging, it's also excellent at combating damage caused by sun exposure too. If you are looking for the right product for the sensitive skin around your eyes, check out our guide to the best eye creams and pick the one that suits you.
Sulwhasoo Essential Balancing Emulsion



With soothing extract of Mountain Peony to delicately hydrate skin, if you're thinking about trying out an emulsion for a change, then Sulwhasoo Essential Balancing Emulsion has to be worth checking out. We love the fact that it's been formulated using Korean Medicinal herbs! Sounds like it will be good for the skin and the soul. We like to think that some old school herbal wizardry has gone into this lightweight but super penetrating moisturizer.
This luxurious emulsion style lotion absorbs quickly for the perfect dewy and bright, softer looking skin. Naturally blended with Yai Jiu Hua, this Korean essential balancing lotion helps to circulate the skin, improving clarity and texture while increasing suppleness. Presented in a generously sized 4.2 fluid ounce bottle, this should last you for quite some time to come so don't be afraid to use it both day and night, and consider combining with other products from the Sulwhasoo range like their Essential Firming Cream, if you really want to take your anti-aging skincare results to the next level. Warning! You might need to start traveling with your ID. An amazing anti-aging product.
Etude House Soon Jung 10 Free Moist Emulsion

If you suffer from sensitive and easily irritated skin, then you need a delicate formulation to prevent any further outbreaks or flare-ups. The Soon Jung range is all about restoring peace and tranquility to your skin, bringing a sense of calmness and clarity. While it does contain a slightly acidic pH formula, it's been manufactured with a blend of 93% natural ingredients and is hypo-allergenic.
The soothing lotion contains Madecasone to help heal injured skin plus Panthenol, which is also beneficial when it comes to easy skin damaged by external factors and environmental aggressors. It's like an SOS for your skin and is perfect for applying after your toning lotion and before your daily moisturizer. For proper care after shaving, check out our selection of the best aftershaves.
Emulsion For Men Buying Guide & FAQ
How We Chose Our Selection Of Emulsions For Men
Reviews - no matter what the product category may be that we're testing and reviewing, we always refer to genuine buyer reviews to get a better, more rounded appreciation of the actual performance. Reviews matter. Whether they're from customers or leading industry experts and even skincare bloggers. We do our homework so that you don't have to.
Price - skincare is one of those categories where you can expect to pay a pretty penny for access to the high-end brands. However, don't just dive in and buy the most expensive emulsion you can find, expecting that it will instantly erase those wrinkles and deliver unprecedented levels of hydration! Instead, we've pulled together a real cross-section of brands and price points to reflect all buyers' budgets and needs. The one thing you can be sure of is the integrity of the products we've selected and the results they'll deliver with regular use.
Features To Look For In Emulsions For Men
Ingredients - The most important thing to look out for in your skincare isn't the packaging or the price. It's the quality of active ingredients the formulation contains. It's also not only about what goes into your skincare but just as importantly, what's been left out. Stay away from chemicals and nasty parabens, especially if you have sensitive skin. If you're interested in hard working active ingredients that will help with your anti-aging concerns as well as overall skin hydration, we recommend that you look out for formulations that contain Retinol, Hyaluronic Acid, Anti-Oxidants and natural botanicals and peptides.
Application - To get the best out of your Emulsion and to really enjoy the maximum benefits you need to be applying every day. You're just not going to do that if the process is messy, time-consuming and quite frankly a pain! So go for a solution that's easy to apply, absorbs quickly and efficiently and won't just sit on your bathroom shelf gathering dust.
Quantity - To get the most for your money and to ensure that your new hydrating Emulsion lasts for at least a few months, go for a generously sized bottle. That way, even if you do use morning and night, you should get a good 2- 3 months use out of it.

Emulsion For Men FAQ
Q: What is a facial care emulsion?
A: With its origins in Korean skincare, an emulsion is a highly effective and light-weight, non-sticky base that allows your face to better absorb other, hard-working beauty products in your regime, such as serums and moisturizers. Usually, water-based an emulsion is highly effective at locking in moisture to help retain surface skin hydration and optimal levels of moisturization. If you have oily skin, the water-based formulation is an excellent choice, ditto with sufferers of sensitive skin, as an emulsion has a non-clogging consistency. Emulsions are excellent for brightening the appearance of skin.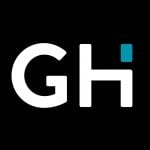 GearHungry Staff posts are a compilation of work by various members of our editorial team. We update old articles regularly to provide you the most current information. You can learn more about our staff
here
.
Sign Up Now
GET THE VERY BEST OF GEARHUNGRY STRAIGHT TO YOUR INBOX