Best SPF Moisturizers For Men In 2022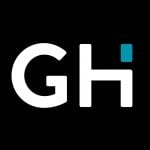 This product guide was written by GearHungry Staff
Last Updated
November 19, 2019
GearHungry Staff
GearHungry Staff posts are a compilation of work by various members of our editorial team. We update old articles regularly to provide you the most current information. You can learn more about our staff
here
.
GearHungry may earn a small commission from affiliate links in this article.
Learn more
While the best moisturizers are a good thing to add to your facial skincare routine, it could be beneficial to go one step further and replace these with the best SPF moisturizers for men. There's no much thing as too much protection, and even though you might not be in the sun all day every day (especially now you're back at the office), you still need adequate sun protection to minimize the risk of sun damage to your skin and body.
A moisturizer with SPF is an all-in-one solution to keeping your skin hydrated while also ensuring it protects you outside. Yes, we know most of you are cooped up in an office all day, and with summer coming to a tragic end, it's likely you won't see too much sun until next year. However, anyone who works outside or enjoys spending time in the great outdoors shouldn't neglect to add a moisturizer with SPF to their morning routine.
The Best SPF Moisturizer For Men
Jack Black Double-Duty Face SPF Moisturizer
Covering as variety of bases without focusing too much on certain aspects, the Jack Black Double-Duty Face Moisturizer is our top pick for the best SPF moisturizers for men you can buy. It uses a lightweight formula that's entirely oil free and also boasts natural ingredients including Rosemary, Vitamins A and E, and Blue Algae.
These combined provide a plethora of superb anti-aging, hydration, and moisturizing features that will give you results in no time at all. However, we're here to discuss sun protection, though, and with an SPF rating of 20, it protects your skin from sun damage, and the broad spectrum rating means it protects from both UVA and UVB. Redheads might have some issues, though. The vegan friendly formula means it's entirely cruelty-free, and with a 3.3 fluid ounce capacity, you won't go through it too quickly. It's easy to apply and fast to absorb. For more must-have skincare products, check out our selection of the best blackhead remover vacuums.
Key Features:
SPF 20
Lightweight formula
Broad spectrum
Lasting hydration
Oil-free
Natural ingredients
Vegan-friendly
3.3 Fl. oz
Specification:
Brand

Jack Black

Model

2003

Weight

8 Ounces
Neutrogena Triple Protect SPF Moisturizer For Men
The Neutrogena Triple Protect Face Lotion is a moisturizer that also offers SPF 20 for fair skinned (but not too fair skinned) guys and delivers easy hydration and anti-aging results. Another broad spectrum option, it protects you from A and B UV rays and is suitable for a variety of environments while still providing great results.
The men-specific light formula is easy to apply, non-greasy (so no pore clogging), and helps to calm both razor burn and irritation while also offering a combination of fantastic skincare benefits that help you skin with just a single splat in the morning. With daily use, you'll soon notice smoother and healthier skin that makes you look younger, and maybe feel younger, too, and permitted you follow the Neutrogena sun exposure guidelines around proper sun exposure, you'll not be at risk of potential skin diseases. Our guide to the best anti-aging creams for men features more great products that will help your skin look young and fresh.
Key Features:
SPF 20
Broad spectrum
Non-greasy
Light formula
Calms razor burn and irritation
Anti-aging
No clogging or stinging
1.7 Fl. oz
Specification:
Brand

Neutrogena

Model

070501020135

Weight

2.88 Ounces
Cetaphil Daily Facial Moisturizer with Sunscreen
Yeah, the CeraVe may be good for those who want protection but still want to catch a bit of sun, but the Cetaphil Daily Facial Moisturizer with Sunscreen is the perfect way for vampires, recluses, and redheads to protect themselves from any sun exposure even if they're only out in the sun for 30 seconds. Boasting an SPF 50+ (yes, plus) rating, it's the only antidote you need for ensuring you look like you don't even know what the sun is or where you could find it if you wanted to, and it delivers a massive 8 hours of replenishment, so if you want to lie on the beach all day, you can do that with no worries.
It comes in a pack of 2, and is also available in packs of 3 and 4 if you realize you love it so much you'll never leave the house without it, and it's been specially created to work with face skin as opposed to other parts of the body. At 1.7 fluid ounces, it's not the largest tube we've found, but it is the one you need for the best protection. For more high-quality skincare products, check out our guide to the best facial masks.
Key Features:
SPF 50+
Pack of 2
8 hour nourishment and hydration
Formulated for face
Fragrance-free
Non-irritating
Non-clogging
1.7 Fl. oz
Specification:
Brand

Cetaphil

Model

Cet-7259

Weight

1.76 Ounces
Nivea Men Maximum Hydration Protective SPF Moisturizer
Nivea Men Maximum Hydration Protective Lotion is a great choice, especially if you're working towards protected and healthy skin while also trying to maintain a budget. As our best value choice of the top SPF moisturizers, you'll get a plentiful pack of 4 for just over $21, equaling slightly over $5 per tube and with a 2.5 fluid ounce capacity.
It relieves tight, dry, and burned skin and replenishes it back to the glowing radiance you've become accustomed to, and it does this through a combination of Provitamin B5, Vitamin E, and that magical Aloe Vera to help soothe skin back to fighting fitness. The formula is also oil-free and anti-clogging to keep your pores fresh and clear and prevent breakouts. It's long lasting, so you'll likely only need to apply one coat per day, usually in the mornings, but this will vary between skin types. Again, it's also rated at just SPF 15, but for outdoor work where you'll still bet some respite, or a chilled day at the park, this will be plenty. For more amazing products that will protect your skin from sun damage, check out our guide to the best sunscreens.
Key Features:
SPF 15
Pack of 4
Relieves tight, dry, and burned skin
Enriched with Provitamin B5, Vitamin E, and Aloe Vera
Long lasting
Oil-free formula
Non-clogging
2.5 Fl. oz
Specification:
Brand

Nivea Men

Model

SG_B001FB5ILE_US

Weight

15.2 Ounces
Dove Men+ Care Hydrate Plus Face Lotion
If you're on a budget, the Dove Men+ Care Hydrate Plus Face Lotion is a great option for fixing those signs of aging and sun damage before they take hold without spending too much. At just over $7, it's a great way to introduce yourself to SPF moisturizers, or ideal for quick vacations to sunnier destinations.
The broad spectrum targets both UVA and UVB rays, and the fast absorbing, non-greasy formula keeps the face looking and feeling fresh without that awkward glisten, which is the opposite of what you're looking for. It's suitable for every day use and when used frequently, you'll come away with resilient and healthy skin the likes of which you've not seen since your were a wee lad. The bottles aren't the largest, coming in at just under 1.7 fluid ounces, but you don't need a lot to properly protect your face. The SPF rating is also only 15, but for those seeking a tan to match their youthful-looking skin, this is ideal. For those of you who have tattoos, we have prepared our selaction of the best tattoo lotions, so take a moment to check them out.
Key Features:
SPF 15
Advanced protection
Broad spectrum
Non-greasy
Fast absorbing
Suitable for everyday use
Resilient and healthy skin
1.69 Fl. oz
Specification:
Brand

DMC FACE

Model

10011111261300

Weight

3.2 Ounces
Clinique For Men M Protect Broad Spectrum Daily Hydration + Protection
With over 3 fluid ounces of this hydrating goodness, the Clinique For Men M Protect Broad Spectrum Daily Hydration + Protection is a great higher-range option for anyone still looking for the perfect formula to keep their skin feeling fresh. This versatile option is suitable for all skin types and boasts an SPF rating of 21, making it ever-so-slightly more reliable than the 20 options, but still with some way to go to match SPF 30 and above.
Maybe you don't need 30, though, and maybe 20 is too little, so this is a decent enough in between for you to keep your skin protected while also not entirely sacrificing that healthy bronzed look. It offers a lightweight formula that's oil free and fast absorbing, and it's perfect for all day protection, demanding just one application when needed. The tube is easy to use and easy to spread and blend into the face and even though it's only slightly pricier than other options, it may be worth it if you're still not satisfied with your current lotion. Be sure to also check out our reviews of the best facial cleansers for more products to include in your daily skincare routine.
Key Features:
SPF 21
Suitable for all skin types
Lightweight
Oil-free formula
Absorbs quickly
Single application
Easy to use
3.4 Fl. oz
Specification:
Brand

Clinique

Model

0020714238537

Weight

1.6 Ounces
Anthony Oil Free Facial SPF Moisturizer
Our premium pick of the best SPF moisturizers for men is the mighty, and super-high-end Anthony Oil Free Facial Lotion. While this may be out of some people's price range (or reason, because who needs to spend nearly $35 on a lotion?) those who know it's benefits will find a lot to love. It's rated at SPF 30 for general protection throughout the day provided you don't get your face wet, and the formula is smooth, non-greasy, and lightweight. This makes it perfect for any skin type, giving you a versatile skincare option to keep you looking your best.
Along with protecting your skin from UV rays, it also hydrates the skin and soothes both dry and tight skin, especially around the forehead and mouth. This reduces wrinkles to get you looking young again, just like anti-aging products. At 3 fluid ounces, it's one of the larger bottles, but at this price, we still wouldn't advise you to share it with anybody.
Key Features:
SPF 30
Lightweight
Non-greasy
Ideal for all skin types
Hydrates skin
Reduces wrinkles
Soothes dry and tight skin
3 Fl. oz
Specification:
Brand

Anthony

Model

206-13006-R

Weight

3.2 Ounces
SPF Moisturizer For Men Buying Guide & FAQ
How We Chose Our Selection Of SPF Moisturizers For Men
Choosing the men's moisturizer is never as easy as just rubbing our choices into our face and going from there. Instead, it takes a little more care and attention. Luckily, we have our tried and tested methods to do just that.
Brand - If you're putting something on your skin, you want to ensure the brand is trustworthy, and this is something we kept firmly in mind when making our selection. You'll no doubt recognize most if not all the brands we've chosen, and any you don't are sure to still meet the high standards we set for our guides.
Price - While you can't put a price on healthy skin, we know that not everyone can afford the finest crushed caviar and rhinestone lotion to keep themselves looking eerily like the same person in their school photos only with better hair (most of the time). This is why we search for a range of prices to appeal to all readers, needs, and budgets so nobody feels left out.
Reviews - We don't have the time nor the patience to see how well these moisturizers work (plus we all have great skin and live so far from the sun we may as well be in the Andromeda Galaxy). To make up for this, we rely on reviews from expert customers to help us understand what's good, what's bad, and what's better left unsaid.
Features To Look For In SPF Moisturizers For Men
Before you decide which moisturizer for men is the right one for you, check out these key features to think about to ensure you're choosing the best one to suit whatever you need.
Ingredients - We're all about all natural ingredients here at Gear Hungry, and we suggest you start feeling the same. These natural ingredients take away much of the cosmetic industry stigma and keep you confident you're not applying any harmful chemicals directly to your face.
SPF - The SPF you choose depends on how you are with the sun. fair-skinned readers may want to look for more protection, whereas others (i.e. those who can handle their heat) will embrace anything 20 or below to top up their tan.
15 - SPF 15 is the least protection you'll find in our selection and should only be worn in places with sparse sun exposure. We know you want to work on your tan, but it's not worth developing skin diseases just to look good.
20 - SPF 20 is more of a standard rating that's suitable for moderate sun exposure but not too much. With this, you'll still get a decent tan, but you'll also have enough protection that you further minimize the risk of sun damage. It's wise to top this up frequently if you get wet.
30 - The perfect number for fair-skinned readers, SPF 30 is a reliable option that will give you a hint of a tan if needed without exposing you too much. You can likely stay in the sun for a few hours with this applied.
50+ - SPF 50+ is ideal for those terrified of getting burned and getting a tan, but it's also good for kids who never know when it's time to reapply. To cover your bases, this is the best one to choose if you're not concerned about bronzing.
Use - Applying a lotion more than twice a day can be inconvenient, so look for a moisturizer that boasts all-day effectiveness to save you running to reapply every few hours. Too much application also means you run out quicker, which will be expensive, and you don't want that, do you?
An easy to use, easy to apply moisturizer shoulds absorb into the skin without leaving a greasy, shiny feeling. It also shouldn't block pores, while it's up to you if you want one with a fragrance or not.
SPF Moisturizer For Men FAQ
Q: What is an SPF moisturizers for men?
A: An SPF moisturizer is much like a regular moisturizing lotion but also contains vital ingredients to protect you from the sun when wearing it. This sunscreen / lotion combination further battles against wrinkles and dry or tight skin while also protecting you from UV rays.
Despite most people only using sunscreen when on vacation or out in the sun, it's recommended to use products with SPF throughout the year as this gives your skin the adequate protection all year-round instead of merely a month every 12.
SPF moisturizers for men are much like moisturizers for women, but because male skin differs from female skin, the moisturizer specifically targets male skin problems that would not be possible if you were to use a woman-targeted lotion.
Sources:
Moisturizer with SPF: Why You Should Use It - L'Oreal Paris USA
Sign Up Now
GET THE VERY BEST OF GEARHUNGRY STRAIGHT TO YOUR INBOX