Best Facial Cleansers For Men in 2022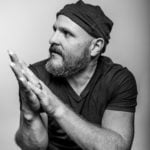 This product guide was written by Andrew Marshall
Last Updated
January 29, 2018
Andrew Marshall
Andrew Marshall is a writer, painter, photographer, and filmmaker. He primarily writes about the outdoors, though like most writers he's interested in just about everything. Andrew is a long-distance athlete with a passion for running and walking up and down mountains. Born and raised in the southeast, he now lives high in the Sierra Nevada with his wife and a freakishly large orange cat.
GearHungry may earn a small commission from affiliate links in this article.
Learn more
You're a young man out on the scene, or those late-thirty-something pore problems we've all been warned about are coming into full effect. Whatever your reason, we can all benefit from a great facial cleanser. We're constantly around pollutants and airborne grease that gets locked into our pores. Even if you have the clearest-looking skin in the world, it may be that there's a subterranean realm of dirt beneath the visible area of your pores. Even those who look flawless as the day goes on notice an immense increase in their facial clarity from using a cleanser—it's like taking something that's perfect, and putting polish on it. Whatever your reason may be, your good friends at Gear Hungry have hooked you up with the best facial cleansers for men on the market today.
The Best Facial Cleaner for Men
Brickell Men's Purifying Charcoal Facial Cleanser For Men
Ideal for the oiliest of skins, Brickell comes in 8oz bottles, and brings the modern wonder of charcoal and Aloe Vera to your medicine cabinet. When you're suffering from ultra oily skin, the last thing you need is unnecessary additives that just clog up your skin with extra junk. Brickell was made by a couple of guys who kept searching for all-natural products and couldn't find them. If you're sick and tired of laundry list sized ingredients sections on packaging, then you've been looking for Brickell's charcoal facewash. For more must-have skincare products, check out our selection of the best blackhead remover vacuums.
Key Features:
Ideal for men with dry or sensitive skin
Refreshing facial cleanser packed with vitamin and mineral extracts
Activated Charcoal delivers a deep-down cleanse
Made from 99% natural and 60% organic ingredients
Hydrates and refreshes the skin
Specification:
Brand

Brickel

Model

FW134

Weight

8 oz
Rugged & Dapper Daily Facial Cleanser For Men
The magic behind foaming facial cleaners is the crack and crevice effect. When you exfoliate your skin, you're rubbing in all these little clouds of cleanser into your pores, which quickly activates to eliminate oil and leave your skin hydrated and fresh. This bottle won our editor's choice with its simplistic black-and-white design, and most importantly, the effectivity of the product itself. Rugged & Dapper takes a no-BS approach, and it works like a charm. Oily, dry, blotchy skin—you need Rugged & Dapper.
Key Features:
Perfect for all ages and most skin types including sensitive, oily and dry
Multi-tasking facial cleanser also tones and exfoliates
Plant-based exfoliants slough away dead skin cells for a closer shave
Nutrient-rich ingredients help regenerate skin
Contains a blend of Aloe Vera, Vitamin C, Willow Bark and Burdock Root
Specification:
Brand

RUGGED & DAPPER

Weight

8.8 oz
L'Oreal Paris Men's Hydra Charcoal Face Cleanser
L'Oreal doesn't just make children's no muss bubble bath, it's actually one of the leaders in men's toiletries. When you go with a big name, you know that you can get more value for your dollar, and excellent products that appeal to men nationwide. Ever seen a glint of shine on your face? That's oil reflecting against the sun; nobody wants to see that. L'Oreal's charcoal face cleanser takes out every drop of unnecessary oil, leaving your skin feeling hydrated and refreshed.
Here are some of the top bubble baths on the market you may be interested in. Check them out.
Key Features:
Helps deliver clean, fresh and healthy skin
Contains Charcoal to trap and remove impurities
Formulated especially for male skin
Helps fight the key signs of aging
Black texture turns into a luxurious, creamy white foam on contact with water
Specification:
Brand

Loreal

Model

B01648QH8U

Weight

4.8 oz
NIVEA Men DEEP Cleansing Beard & Face Wash
If you're looking to enjoy a long-lasting clean with a refreshed and revitalized feeling, then you will appreciate this deep cleansing gel from the Nivea Men range. Nivea is a brand known and loved the world over and it's easy to understand why. This latest formulation, which contains natural Charcoal, works hard to lift and remove excess oil and dirt. It's so effective that it can be used on beards too. Penetrating facial hair to thoroughly cleanse the skin underneath and preventing blocked pored that can so often lead to troublesome ingrowing hairs.
The gel quickly lathers up with water for a soothing wash and used in conjunction with Nivea Men Deep Comforting post-shave lotion will help all you bearded men out there maintain your skin in tip-top condition. Recommended for all skin types, the hardworking formula quickly gets to work to clean your beard and your face simultaneously. Skin will look and feel energized and invigorated without any dry or tightening effect. It's also enriched with the masculine and modern scent of Vanilla blended with Bourbon.
Key Features:
Specially formulated to tackle bearded skin
Deep cleansing formula includes natural activated Charcoal
Contains a modern and masculine blend of Vanilla and Bourbon
Delivers a long-lasting and refreshing sensation
Specification:
Brand

Nivea Men

Weight

4 ounces
Lather & Wood's Facial Cleanser For Men
Taking a more green, eco-friendly approach to skincare products, Lather & Wood's brings a wicked punch to the party. In a 4oz container, you get one of the richest skin cleansers on the market for men that promises to retain a masculine scent. Often times when you go for eco-friendly products, the scents are natural, but also flowery—they took the high road with this one. Proven to leave you feeling immediately refreshed and ready to start the day (or hit the sack), Lather & Wood's is the essential facial cleanser for any man.
Dove Care and Facewash For Men
Though often associated with feminine hygiene, Dove brought out their men's line to reach across the aisle, and we couldn't be happier about it. For the least expensive price on our list, going less than dollar-to-ounce, you get the perfect facial cleanser for those on the go. Replenish moisture, leave dead skill in the sink, and enjoy a masculine all-natural scent afterwards that lingers on through the morning. For those of you who need moisturization for dry skin and a proper cleanse to wash out the rest, there's Dove Men's.
Any time you go with an all-natural product, you're getting a better product for your skin. Thrive not only looks like the devil himself whipped up this devious facewash, but it works like a wish come true. Remove dirt, oil, sweat and more with ease. Using the finest ingredients, you'll be in comfort and soothing bliss no matter what skin type you have—that's the way your facewash should feel on you. If you enjoy local products, purchasing Thrive will help Costa Rican farmers to stay in business as well—these products come directly from two farms, exclusive to Thrive.
In a slightly thicker application than most cleansers, Brickell's Clarifying gel facewash digs deep into your pores to pull out would-be acne that wouldn't normally arise for one or two weeks. Get ahead of the curve and exfoliate deeply to extinguish your facial issues before they even occur. Brickell is all-natural, giving you the least likely chance of an adverse skin reaction no matter how sensitive your skin is. Designed by a few gents who were fed-up with non-natural skincare products for men and designed for the everyday man – you're in a good hands.
We've already checked—wrong Jack Black. While you're not going to listen to Tenacious D tunes while applying this (or maybe you will—we don't know) you will get an amazing exfoliating experience out of it. Jack Black has an entire line of luxury skincare products that don't burn a hole in your wallet, go on easy, and come off in a soothing way. You'll feel two pounds lighter after this daily facial cleanser finds it way into your pores, invigorating you and refreshing you. Whether it's before work or before bed, you'll be ready to conquer your next challenge.
Like the title suggests, there's no messing around with unnecessary chemicals and fillers here. Simple ingredients blended into a specific formula that gives you the ultimate foaming, exfoliating cleanse—it really is that easy. If you're prone to sensitivity when trying out new skincare products, you've got the best odds with Simple Facial Care. Hydrate, repair, and eliminate dry skin, all with one application, once a day.
The ultimate answer to those of you with light acne and oily skin—Cetaphil promises to moisturize while it erases all the negative oils from your skin. Watch your worries wash down the drain as you rinse your pores at the end of your daily cleanse. Feel relieved; not dried-out and tight-skinned. This product also donates partial proceeds to critical dermatology research.
Facial Cleansers Buying Guide and FAQs
We all want clear skin, especially as we get up into our more "seasoned" years. It's a chore—maintaining your youthful shine, attracting beautiful women, and looking professional at the same time. If your skin is a telltale sign of your age, or if you're suffering with red blotches and dry, flaky skin, you're in the market for a moisturizer or soap. Take a look at how you should outline your search.
Q: What Are The Five Facial Types?
A: You know who you are—you're either dealing with hell on Earth, or you're prancing through life with near-flawless skin. Either way, age creeps up on all of us and makes it more difficult to maintain a clear, clean face. Most of us fall into some broad facial types:
Oily Skin
Dry Skin
Sensitive Skin
Combination Skin
"Normal" Skin
Most facial cleansers usually contour to one of these five types of skin. If you see a dermatologist, but the prescription strength stuff either doesn't cut it, or is too harsh on your skin, you'll have a better understanding of what skin type you have.
Q: What Should I Be Looking For In A Facial Cleanser?
A: This is where it gets tricky. Everyone has their own specificities when it comes to their skin. Some of us are super susceptible to our face cracking and flaking when we use the wrong cleanser, or acne scrub pads. Others just can't seem to get that oily feeling to go away. It's a gamble; you could be one-of-a-kind in terms of facial issues. If you can identify with any of the facial zones we just spoke about, here's what you should be looking for:
Dry Skin: You need a cleanser that's going to moisturize and keep flakes away. Nothing says, "Please don't date me, pretty lady," like seeing bits of your skin flake off onto your collar.
Oily Skin: Whether it's the pre-adult acne phase or you just can't stand how oily your skin is, these cleansers need to dry out non-essential oils, while keeping the good ones locked-in for a moisturized, yet dryer surface area.
Sensitive Skin: If you have eczema or some form of psoriasis, you're dealing with a constant, daily battle, and you're a brave man for doing so. That being said, you may be experiencing a lot of flaking and dry patches on your skin. Look for PH balancing cleansers.
Combination Skin: You have everything going on—dry in one part, oily in the other. You need something that's going to moisturize and balance.
"Normal" Skin: You're one of the fabled ones. No skin issues, and you want to keep it that way. So long as you don't have any allergies or conditions, you can use anything under the sun.
Q: How To Cleanse Your Pores
A: If you're using your cleanser, believe it or not, you want to do an all-natural initial cleanse. We all have different types of skin, but the one thing that 99% of us can do as a pre-game to our facial cleanse is filling up the restroom sink with hot water—as hot as your faucet will allow—and standing over it for 2-3 minutes. If you have longer hair, make sure it's tucked back behind your ears so you can experience the full effect.
Steam opens up your pores. Anyone who uses a facial cleanser product knows this. However, one of the biggest mistakes that all men make is rushing through the process of using a facial cleanser far too quickly. We're in a rush, whether it's to get out of the house in the morning, or a bedtime ritual. You're exhausted—we get it, but taking an extra 2-3 minutes is going to ensure that your cleanser goes in for the maximum effect.
After those 2-3 minutes, your pores are open and vulnerable. Gentle wipe your face with a clean towel or paper product to clear away any oil or dirt that has surfaced as a result. Your cleanser will cancel this out as well, but it's about working smarter, not harder. Have it work on the deep-rooted oils in your skin instead of the stuff that rises to the top.
Follow this basic routine every day, and you'll see the fastest results ever. If you're in a rush and you're telling yourself, right now, that you don't' have time for that, then let's put that to the test. Run the sink while you brush your teeth in the morning, slick back your hair—all of the above. Just be sure to stand over the hot water. It's multitasking at its finest.
Q: How To Avoid Skin Pollutants
A: We live in an industrial time. We're walking down street corners as emissions are absorbed into our skin, or we head into a burger joint where the grease fills the air, and clogs our pores. Truth is, it's difficult to avoid all the pollutants that dig their way into our skin. Cleansers are a way to upkeep on your skin, but in addition to that, you should avoid these major pollutants that most of us absorb into our skin on a daily basis.
Grease – Whether you stroll into a McDonald's (by the way, it's not doing wonders for your skin to eat it, either), or you're frying up something at home, you're allowing grease and grime to find its way into your pores. If you're going to grab some quick grub between meetings, take the drive-thru option instead. You're exposed to less. If you're cooking at home, you should actually use the fan that comes with your range hood.
Perfumes – Sounds crazy, but your airborne cologne for men and hairspray (hairspray is a big one) can add to your irritated and unclean skin. When you're popping off hairspray bottles around yourself all day, you're allowing perfumes into your pores, which are one of the major irritants that people don't address. Perfumes are bad for your lungs, a core component of your body that stands up to anything—imagine what it's doing to your skin in the meantime.
Diet – What you eat directly affects your skin. It's not just about eating greasy foods, but it's also about mineral intake. Your skin is like the window into your health. When it's all botched, your interior is probably in need of a fresh coat of paint as well. Limiting unnecessary additives and dyes can be a gamechanger when it comes to your skincare.
Sign Up Now
GET THE VERY BEST OF GEARHUNGRY STRAIGHT TO YOUR INBOX