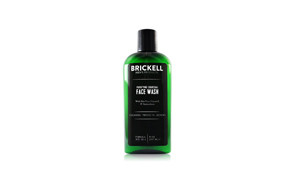 Brickell Men's Purifying Charcoal Facewash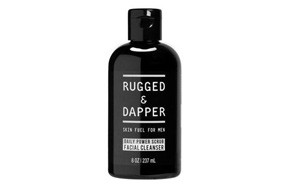 Rugged & Dapper Daily Facial Cleanser For Men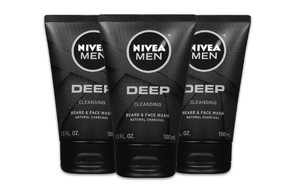 NIVEA Men DEEP Cleansing Beard & Face Wash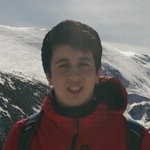 You're a young man out on the scene, or those late-thirty-something pore problems we've all been warned about are coming into full effect. Whatever your reason, we can all benefit from a great facial cleanser. We're constantly around pollutants and airborne grease that gets locked into our pores. Even if you have the clearest-looking skin in the world, it may be that there's a subterranean realm of dirt beneath the visible area of your pores. Even those who look flawless as the day goes on notice an immense increase in their facial clarity from using a cleanser—it's like taking something that's perfect, and putting polish on it. Whatever your reason may be, your good friends at Gear Hungry have hooked you up with the best facial cleansers for men on the market today.
The Best Facial Cleaner for Men
Facial Cleansers Buying Guide and FAQs
We all want clear skin, especially as we get up into our more "seasoned" years. It's a chore—maintaining your youthful shine, attracting beautiful women, and looking professional at the same time. If your skin is a telltale sign of your age, or if you're suffering with red blotches and dry, flaky skin, you're in the market for a moisturizer or soap. Take a look at how you should outline your search.
Q: What Are The Five Facial Types?
A: You know who you are—you're either dealing with hell on Earth, or you're prancing through life with near-flawless skin. Either way, age creeps up on all of us and makes it more difficult to maintain a clear, clean face. Most of us fall into some broad facial types:
Oily Skin
Dry Skin
Sensitive Skin
Combination Skin
"Normal" Skin
Most facial cleansers usually contour to one of these five types of skin. If you see a dermatologist, but the prescription strength stuff either doesn't cut it, or is too harsh on your skin, you'll have a better understanding of what skin type you have.
Q: What Should I Be Looking For In A Facial Cleanser?
A: This is where it gets tricky. Everyone has their own specificities when it comes to their skin. Some of us are super susceptible to our face cracking and flaking when we use the wrong cleanser, or acne scrub pads. Others just can't seem to get that oily feeling to go away. It's a gamble; you could be one-of-a-kind in terms of facial issues. If you can identify with any of the facial zones we just spoke about, here's what you should be looking for:
Dry Skin: You need a cleanser that's going to moisturize and keep flakes away. Nothing says, "Please don't date me, pretty lady," like seeing bits of your skin flake off onto your collar.
Oily Skin: Whether it's the pre-adult acne phase or you just can't stand how oily your skin is, these cleansers need to dry out non-essential oils, while keeping the good ones locked-in for a moisturized, yet dryer surface area.
Sensitive Skin: If you have eczema or some form of psoriasis, you're dealing with a constant, daily battle, and you're a brave man for doing so. That being said, you may be experiencing a lot of flaking and dry patches on your skin. Look for PH balancing cleansers.
Combination Skin: You have everything going on—dry in one part, oily in the other. You need something that's going to moisturize and balance.
"Normal" Skin: You're one of the fabled ones. No skin issues, and you want to keep it that way. So long as you don't have any allergies or conditions, you can use anything under the sun.
Q: How To Cleanse Your Pores
A: If you're using your cleanser, believe it or not, you want to do an all-natural initial cleanse. We all have different types of skin, but the one thing that 99% of us can do as a pre-game to our facial cleanse is filling up the restroom sink with hot water—as hot as your faucet will allow—and standing over it for 2-3 minutes. If you have longer hair, make sure it's tucked back behind your ears so you can experience the full effect.
Steam opens up your pores. Anyone who uses a facial cleanser product knows this. However, one of the biggest mistakes that all men make is rushing through the process of using a facial cleanser far too quickly. We're in a rush, whether it's to get out of the house in the morning, or a bedtime ritual. You're exhausted—we get it, but taking an extra 2-3 minutes is going to ensure that your cleanser goes in for the maximum effect.
After those 2-3 minutes, your pores are open and vulnerable. Gentle wipe your face with a clean towel or paper product to clear away any oil or dirt that has surfaced as a result. Your cleanser will cancel this out as well, but it's about working smarter, not harder. Have it work on the deep-rooted oils in your skin instead of the stuff that rises to the top.
Follow this basic routine every day, and you'll see the fastest results ever. If you're in a rush and you're telling yourself, right now, that you don't' have time for that, then let's put that to the test. Run the sink while you brush your teeth in the morning, slick back your hair—all of the above. Just be sure to stand over the hot water. It's multitasking at its finest.
Q: How To Avoid Skin Pollutants
A: We live in an industrial time. We're walking down street corners as emissions are absorbed into our skin, or we head into a burger joint where the grease fills the air, and clogs our pores. Truth is, it's difficult to avoid all the pollutants that dig their way into our skin. Cleansers are a way to upkeep on your skin, but in addition to that, you should avoid these major pollutants that most of us absorb into our skin on a daily basis.
Grease – Whether you stroll into a McDonald's (by the way, it's not doing wonders for your skin to eat it, either), or you're frying up something at home, you're allowing grease and grime to find its way into your pores. If you're going to grab some quick grub between meetings, take the drive-thru option instead. You're exposed to less. If you're cooking at home, you should actually use the fan that comes with your range hood.
Perfumes – Sounds crazy, but your airborne cologne for men and hairspray (hairspray is a big one) can add to your irritated and unclean skin. When you're popping off hairspray bottles around yourself all day, you're allowing perfumes into your pores, which are one of the major irritants that people don't address. Perfumes are bad for your lungs, a core component of your body that stands up to anything—imagine what it's doing to your skin in the meantime.
Diet – What you eat directly affects your skin. It's not just about eating greasy foods, but it's also about mineral intake. Your skin is like the window into your health. When it's all botched, your interior is probably in need of a fresh coat of paint as well. Limiting unnecessary additives and dyes can be a gamechanger when it comes to your skincare.