Last updated:
03 Aug 2020
10 Best Beard Brushes For Men (Review) in 2021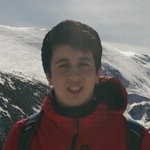 Your guide to this article today is by grooming expert Chris Spencer
Published
January 29, 2018
There is just no excuse for a haggard looking beard. Just like the hair on your head is your crowning glory, the hair on your chin requires tender love and care as well to look its best and frame your face properly. Whether you are just keeping a slight growth or going full on for a bushy mane, your beard needs to look sleek and well maintained. Unless you want to hide a family of gerbils in your unkempt facial hair, a beard brush is the way to go.
Now we know what you are thinking; why can't I just use any old ordinary brush? It is because cheap flimsy combs and brushes will not only result in scruffy and unruly hair but will also cause irreparable damage. This is why investing in a dedicated beard comb for your facial hair is worth it and once you use it, it will become a staple in your grooming kit for sure!
Because hair is as unique and identifiable as fingerprints, different beard brushes are designed for different beard textures and requirements. We have rounded up the best beard brushes so you can find the perfect brush for beards.
The Best Beard Brush For Men
Beard Brushes Buying Guide and FAQs
Somewhere in the last ten years, beards became beloved. Not just accepted—there are CEOs with beard again, our favorite artists, and it's a talk piece at a job interview. Everybody loves beards again, but we'll let you in on a little secret—nobody likes an unkept beard. Sure, you can go off-the-grid with your beard style, but you want to keep it brushed, keep it looking classy. These brushes are designed to help you do that.

Q: How To Choose A Beard Brush?
A: There's a few key components that go into it, and it's very dependent on your personal style and your preferences, so let's dive in:
Material / Handle - The material of the handle and body might not seem like it matters now, but it's going to either work for you or betray you in the future. Cheap plastic components surrounding the bristles aren't going to stand up to the constant tension and stress from brushing your beard, and other expensive bits (like ox horn, and no, that's not a joke), are posh and pricy, but offer half the resistance that the world's favorite material does—wood.
Bristles: Natural or Synthetic? - There's two different bristle materials to consider, and they come into play when you want an authentic, manly brush. You can break them down by how tough they are on your hair. For instance, most natural brushes are firm and tough on your beard (with the exception of a few), and synthetic usually don't do the job.
One major benefit to a natural hair bristle beard brush is the ability for the hair to carry sebum oil, which is probably the best thing on Earth for your beard. It gives you natural-looking, softer beard hair, which makes you a God.
Size - Are we going for full-on Gandalf here, or more like a Sean Connery beard? The size (and thus, the impact area) of your beard brush matter a great deal. You don't want to spend all day standing there at the mirror, brushing your beard, (or maybe you do, but it takes a long time when you want it to look perfect), but your beard brush size could just be wasting time. Look at the size of the brush and determine if it's right for you.
Stiffness - Not having stiff bristles is a mistake. If you go with natural hair that's too soft, it's not going to do its job. You need firm bristles (look for the term "first cut" for stronger brushes) to untangle, clean, and maintain your beard. You get little snares and tangles all throughout the day—your brush should be able to handle those, especially when you're running out the door in the morning, and sleep kind of kicked your beard's ass.
Price - The one factor that impacts every single sale of every item on Earth—how much are you willing to spend on a good beard brush? There's a bunch of great options, but most of the time, even if we don't want it to, it comes down to what our wallets are going to allow. Taking price into account is going to minimize the pros to your brush—you'll be more likely to get stuck with a plastic brush handle, synthetic bristles, and that kind of stinks. You get what you pay for.
Q: How Do I Use A Beard Brush?
A: New to the big and bushy beard scene? There's a bit of a rhythm you want to get into regarding your beard brush. Getting the right groove with this is going to keep your beard clean, and looking pretty awesome. You ready?
Cleaning Your Beard (Dry)
Number one rule of beard club: don't you dare brush your beard when it's wet. You're going to snag hairs, rip them out, and on top of that, you're in the perfect position to completely ruin your natural bristle brush. Only brush your hair when it's dry. That being said, begin at the root and gently stride down to the base of your beard. Your beard gets a lot of junk in it during the day, so cleaning it out before hitting step two is crucial.
Apply Conditioning Product
Starting from the sideburn area and working down to your chin, and then down the length of your beard is the best way to apply your conditioning product, but unless you clean your beard first, you're just spreading filth—you need to spread your conditioning product evenly before hitting the final step to getting a badass beard.
Apply Wax to Shape
Beard wax was big with barbershop quartets, and it's big again thanks to the return of the beard. This is where you spread the conditioning product thoroughly, and then dip into your beard wax. You can safely use your brush to spread beard wax (just don't submerge it into the wax). The best part about this is your ability to shape your beard by the end of it. Get the perfect linear look you've been wanting.
Q: How Should I Clean My Beard Brush?
A: If you have a synthetic bristle brush on a plastic handle, well, you can basically do anything to it and it doesn't matter. However, when you go for a beard brush with resonance, you want to be careful. Wood and bamboo handles require dry cleaning, the natural hair requires a tougher approach: use a dry cloth with some coconut oil (great to preserve the hair on the brush) and clean the entirety of the brush. Gently use tweezers (don't actually pinch them shut) to run along the base of the brush, freeing up any hairs that have been trapped, and gently bringing them out.
Q: Why Is A Beard Brush Good For My Beard?
A: Scientifically, it makes you 250% more awesome. In reality, it's all about softening the hairs of your beard (they get wiry when left unchecked) and evenly distributing your conditioning product and wax throughout. You don't want to have an unkept beard, and when you don't use a proper beard brush to gently untangle and manage your beard, you're going to see it looking very mountain man-styled before long. If you endgame is a long, flowy beard, not having a beard brush is like not waxing your Ferrari.
Beard Brush vs. Beard Comb
This is where people are often confused. We know what a comb is, we know what a hair brush is, but people rarely think about the difference when it comes to your beard. They tend to think it's just a tool, but they're different.
A beard brush will…
Distribute your conditioner, wax, and clean your beard, but you can't use it when your beard is wet.
A beard comb will…
Be best right out of the shower so your beard can air out and dry, but it doesn't do the same job. It's not going to leave your beard softer, and the untangling effects only last a short while.

Conclusion
This concludes our list of best beard brushes for men. Narrowing down the selections and finally selecting a brush that suits your needs best depends on the type of hair that grows on your face and hair and the look that you are trying to achieve. The bristle firmness and strength will differ according to how thick or fine your hair texture is. Once you have got that figured out, be assured that these brushes are sure to please and come with great manufacturer policies.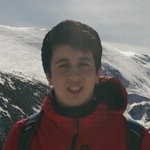 The best!
Gear, gadgets & stuff for men
Straight to your inbox