Best Oil Cleansers For Men In 2022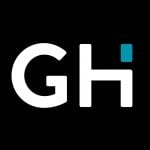 This product guide was written by GearHungry Staff
Last Updated
November 12, 2019
GearHungry Staff
GearHungry Staff posts are a compilation of work by various members of our editorial team. We update old articles regularly to provide you the most current information. You can learn more about our staff
here
.
GearHungry may earn a small commission from affiliate links in this article.
Learn more
Seeking great looking skin is something that all guys should strive to achieve, and out of all the potential options available (including cosmetic surgery or wearing a mask of your own face), the best oil cleanser for men is one of the more effective and more natural options.
A face cleanser removes the dirty oils on your skin which if left unchecked can lead to pimples and sores breaking out and making you look less like the movie star you have been aiming for, and closer to someone – or more accurately something – out of a Dickens novel.
The cleanser removes dead skin and bacteria, along with any other leftover treatments you've applied to your face but are yet to wash off. It also moisturizes and gives you skin a youthful glow that will put you ahead on both your professional and personal life, because let's face (ha) it, no one wants to promote or date a guy who looks as if he can't take care of himself. Combine it with the best face moisturizers and the best hair products, and you're on to a winner.
The Best Oil Cleanser For Men
The DHC Deep Cleansing Oil, 4.1 Fl. oz is our top pick for the best oil facial cleanser for men and it boasts a unique water-soluble formula that's easy to apply and even easier to rinse off. It is rich in vitamins and antioxidants, and nourishes your face to provide healthy and younger looking skin, but hopefully not too young that you're turned away from the bar.
It dissolves oil, dirt, and traces of additional bacteria from the skin, freeing your face from the chains of age and allowing you to flourish. You'll also find it hydrates your skin, and never leaves it greasy or dry, energizing your pores and allowing you to step into the office every day look even better than the day before, even after a heavy weekend. DHC is not the cheapest brand around, but paying a little extra means you're guaranteed superb, arguably unrivaled quality, especially at this price. If you're looking to embark on a serious facial skincare routine, then this is where you need to start, and you'll see the results you crave in no time at all.
Burt's Bees Oil Cleanser With Coconut & Argan Cleanser
Our next oil cleanser for men is the comprehensive Burt's Bees Cleansing Oil with Coconut & Argan Cleanser, 6 Fl. oz, which is one of our largest options we've selected. Like any decent cleanser, it eliminates oily residue to keep you looking fresh while also hydrating the skin to ensure a youthful appearance.
It includes a special, unique blend of coconut and Argan oil that makes you skin soft and smooth, so much so you'll be forgiven if you're caught constantly stroking it while waiting for the clock to hit 5PM. It gently dissolves dirt, but also won't remove the natural barriers of the skin and ensures further protection without risking damage from external factors. You'll also enjoy the rich antioxidant ingredients and all natural formula with a marked lack of parabens, phthalates, petrolatum, or SLS. The oil is lightweight and won't clog your sink when rinsing, and fine lines on your face will become nought but a memory. For those suffering from acne issues and dry skin, you may have found your savior. If you are looking for more great products to add to your skincare routine, check out our guide to the best facial masks.
We know not everybody can splash the cash on the best and most expensive products though, so we've selected the S.W. Basics Cleanser, 4 Fl. oz as our best value pick to ensure that everyone regardless of budget can enjoy soft, hydrated skin. Using natural rosewater and tea tree oil, this 4 oz cleanser boasts all natural ingredients for trustworthy results and no hidden agendas. In fact, S.W. Basics ensure they only use what's necessary with no unneeded add-ons to 'improve' the formula. What you see is exactly what you get.
It's completely cruelty-free and vegan-friendly and is suitable for all skin types including sensitive or acne prone skin. It smells great; it feels great, and after just a few days or weeks with regular use (anywhere between once and three times per day) you will look great, too. For more amazing products for your skin, check out our guide to the best anti-aging creams for men.
Dear Klairs Gentle Black Deep Cleansing Oil
Anyone looking for a gentle cleanser should consider the Dear Klairs Gentle Black Deep Cleansing Oil, 5.2 Fl. oz, it's in the name after all. But names can say anything they like, so we'll get down to what it can do for you. It's a deep cleansing product that uses a blackcurrant seed oil and black soybean oil to create a unique bioscience formula you're unlikely to find elsewhere. It keeps the skin moisturized leaving no residue behind after rinsing, and it soothes the skin to prevent flaking and rashes, especially for those with sensitive skin. It's rich in vitamins and minerals and also provides antioxidizing effects to flush toxins from the skin and keep it looking healthy.
At 5.2 fluid ounces (150ml), the mid-size bottle should last a while, but you might find you love it as much as you do your own family, so be prepared to stock up after the first round. The formula is easy to apply, and for those embarking on a Korean skin care routine, this is considered one of the finest additions for success. For more sensitive skin around your eyes, try some of the best eye creams from our list.
Palmer's Cocoa Butter Formula Face Cleansing Oil
Our final pick of the best oil cleansers is the mighty Palmer's Cocoa Butter Formula Face Cleansing Oil, 6.5 Fl. oz. while not as large as the Origins, it's still a great choice for frequent users, and honestly, we can't see you missing 0.2 fluid ounces too much. This uses 8 oils to provide the ultra gentle cleansing solution (or so they say), and these include argan, soybean, sesame, grapeseed, and soybean, among others – you can find them on the back of the bottle – to leave skin feeling soft and clean. While this might be the least you should expect from a cleanser, such a variety of pure oils guarantees results, which is especially interesting considering the price.
It's ideal for all skin types, and although there's a slight oily feeling at first, you soon get used to this and despite it staying there for a while, it will absorb into your skin to leave it clean and soft. It works great as the first step during a double cleanse, but is also effective when used independently. We're not here to tell you how to complete your skincare routine, so you do you, and we're sure you'll be fine. You may also like some of the best exfoliators from our list, so be sure to check them out.
Oil Cleanser For Men Buying Guide
How We Chose Our Selection Of Oil Cleanser
Finding the best oil cleanser for men wasn't as easy as we initially anticipated. However, this only drove us to work even harder to find the finest products for you. Here's how we did it using our trusted criteria.
Reviews - There are a plethora of reviews regarding a plethora of men's oil cleanse products, and at first we were a little overwhelmed by what we found. Luckily, we've been doing this long enough to understand that there is no selection too complicated, and so by searching through every review we narrowed our choices down to the 6 amazing products you see above.
Price - Because we understand our readers all have different budgets, we try not to include anything that will price out everybody. However, looking for the right priced products is a tricky thing. Much like we want to avoid products that are too expensive, selecting only budget options means we will miss out on some quality options. To overcome this, we found a range of prices to appeal to all budgets and needs.
Features To Look For In Oil Cleanser For Men
Soon, you'll be on the way to cleaner, fresher skin but before you get there, you must think about these essential features to consider when purchasing an oil cleanser. Because everyone's skin is different, what works for your buddy may not work for you, so check out these points to help you make your final decision.
Ingredients - We know it's important to know exactly what goes in to your skincare and other cosmetic products and cleansing oil is no different. For products and results you can trust, we recommend looking for all natural ingredients with no nasty, potentially hazardous additions that could irritate your skin.
Key ingredients to look for include:
Soybean
Sesame
Argan
Coconut
Cocoa butter
Blackcurrant seed
Olive
Nuts
Vitamin E
Grape seed
Likewise, knowing what ingredients to avoid will help you understand which products are worth purchasing. While we've not selected products with any of these, you might need to look into other oil cleansers. In which case,  ingredients to avoid are:
Parabens
Phthalates
Petrolatum
SLS
Of course, it's also essential to find products which are cruelty-free. However, this isn't always as easy as it looks. While they manufacture some products in areas where animal testing is illegal, there are other parts of the world where the opinion regarding animal testing is still a gray area, and some countries even still require it by law.
If you're concerned about animal testing and ingredient byproducts in your cleanser, it may be best to contact the manufacturer directly to guarantee you aren't purchasing (and therefore supporting) something you don't agree with.
Application - An oil cleanse isn't something that should be hard to apply, however, some products are a little easier than others. It's important to consider how much cleanser is required per usage, along with how easy it is to blend into your skin and then rinse off when finished.
Depending on the condition of your skin, you may need to target different areas for the best results. Your application may also depend on the type of skin. Sensitive skin may require more (or less) care than regular skin and vice versa.
When applied, it's easy enough to rinse with lukewarm water and then dry your face with a towel. However, not all cleansers are the same, so consult the instructions to get the most out of it.
Quantity - Quantity is another thing to consider as you don't want to run through it too quickly which is possible if you're doing a Korean facial care routine. For this, high quantity is a must as you'll find you go through it quicker than you expect. But for those just exploring the benefits of oil cleansers, it may be better to start off small so you don't spend too much and find it's not for you.
It's only after more frequent use (at least once a day) that we recommend investing in larger quantities, as this means you'll always have some on hand to keep your skin looking fresh and hydrated.
Sources:
What is a Facial Cleansing Oil? How Do I Use It? - Chagrin Valley
The Easiest Guide Ever to Korean Beauty - Very Good Light
Here's the right way to wash your face with a cleansing oil - Well and Good
Sign Up Now
GET THE VERY BEST OF GEARHUNGRY STRAIGHT TO YOUR INBOX