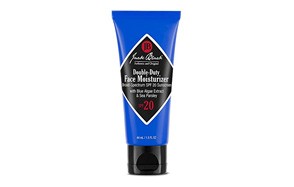 Jack Black Double-Duty Face Moisturizer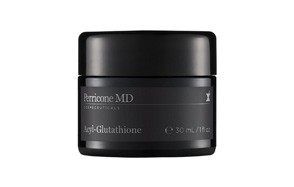 Perricone MD Acyl-Glutathione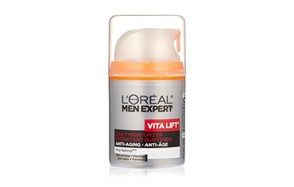 L'Oreal Men Expert: Vita Lift
Age doesn't treat anyone well, and neither does sun damage. Skin issues like psoriasis and eczema affect millions of Americans, yet most men don't understand the major role that proper face moisturizers can play in their skin health, and overall appearance. Protection from hundreds of airborne chemicals we encounter each day, radiation from UV rays, and general maintenance are all stellar reasons to invest in face moisturizer; it's not just marketed towards women anymore, and it's enhancing men's style and skincare everywhere. If it's grooming or style-related, you know Gear Hungry's got the hook-up for you.
The Best Face Moisturizers For Men
1. Lab Series Skincare For Men – Face Moisturizer
See More Reviews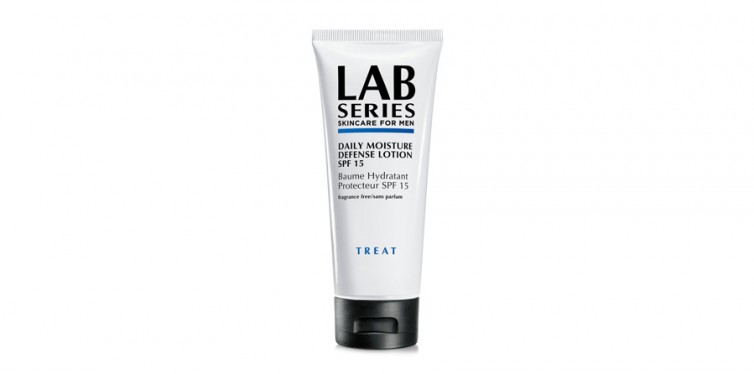 Our reigning champion comes in with the ability to do what nobody else can; provide the best lock-in moisturizing power, with the fewest possible curves in the road. The Lab Series skincare for men comes with one thing in mind: getting you to look your best. You get the necessary SPF 15 protection included, with the need to use a single dot of this high-powered moisturizer each day. Protect yourself from UVA and UVB rays, while conditioning yourself against the harshness of living in the modern era. Lab Series minimizes visible aging on your skin, while accentuating the right areas of your face.
Key Features:
3.4oz container
Includes SPF 15 sun protection
Protects skin against pollution, UVA and UVB rays
Specification:
Brand

Lab Series Skincare For Men

Model

29784

Weight

3.4 oz.
2. Nivea Non-Greasy Face Moisturizer for Men
See More Reviews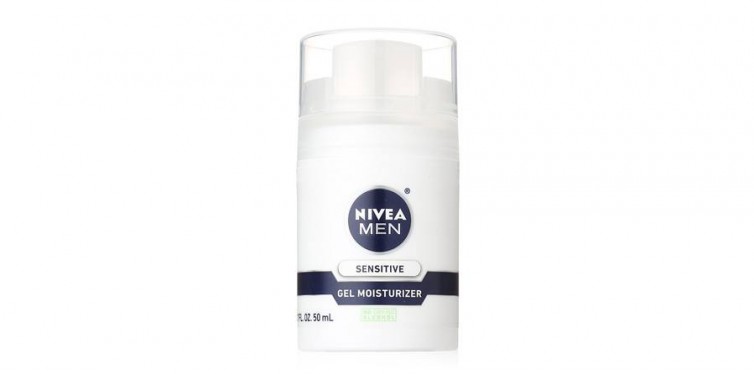 Nivea has been one of the top-tier skincare product companies for years, and they've finally taken to men-specific products that focus on individual needs. For one, unlike dime store products, this contains zero drying alcohol; a common ingredient used to add volume, and the false pretense of aiding in locking in moisturizer. You get a 1.7oz container, and like our top pick, you need only use a pearl-sized dab to get the desired effects. This non-greasy gel leaves your skin feeling smooth; not oily. There's not a touch of residue, making it optimal to use between shaves, leaving you refreshed as can be.
Key Features:
1.7oz container
Does not contain any drying alcohol
Excellent to be used between shaves
Specification:
Brand

Nivea

Model

072140007065

Weight

4.3 ounces
3. Save the Males™ Multi-Benefit Face Moisturizer
See More Reviews
The title- Save the Males– will give you a chuckle, but the product itself will have you asking yourself, "How the hell haven't I used this before?" WIth immediate effects, you'll notice a tightened look of your skin, and befriend one of the ultimate defenses against visible signs of aging. Crafted of 100% natural essential oils, you're giving your skin every bit of what it needs, without any filler garbage you find on the shelves of bottom-tier stores. You get 2.5oz for a fair price, giving you months of use before having to fill up again.
Key Features:
Reduces visible signs of aging + prolongs process on skin
Contains 100% natural essential oils
Excellent volume-to-value ratio
Specification:
Brand

Origins

Model

5295579

Weight

2.5 oz.
4. Age Defender Moisturizer
See More Reviews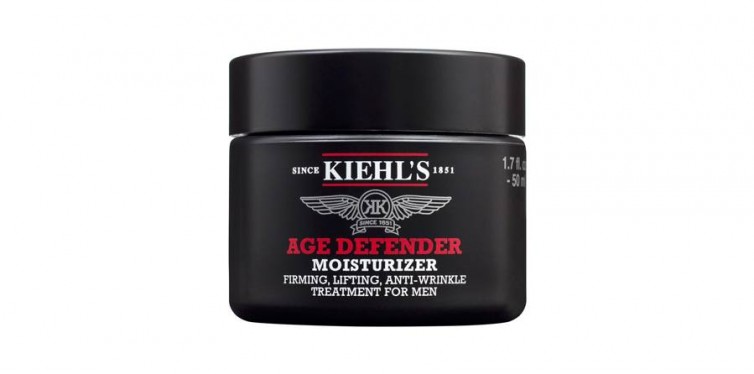 As a little apothecary (back when they were called that) in the 1850s in New York City's village, Age Defender brought the youthful glow to aging men with all-natural ingredients. They're still kicking nearly 170 years later, and that's no accident. There's a ten-day challenge to use Age Defender, and undo the damage that your previous moisturizer did to your skin: we were skeptics at first, until we did it ourselves. This glorious glow comes with a removal of dead skin cells, allowing your skin to go through the motions of natural cell production and disposal, keeping everything fresh and rejuvenated.
Key Features:
Designed for thick, coarse skin
Removes dead skin cells, paving the way for healthy skin to shine through
Undoes the damage of your previous moisturizer in ten days
Specification:
Brand

Kiehl's Since 1851

Model

5600207
See More Reviews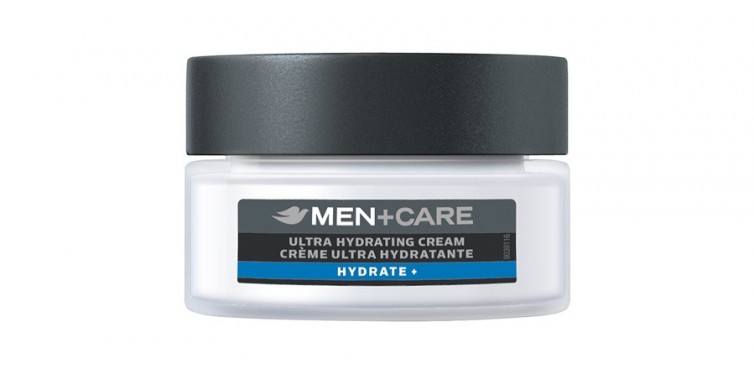 Dove has always been a leading brand in America, but it took far too long for them to focus on men's skincare. In the end, we think they were just biding their time to get it right, and thank goodness they did. This one comes with 1.7oz for a fair value-to-volume ratio, and allows you to preserve moisture in your skin in dry conditions. This includes hot summers, harsh windy winters, and dry desert conditions for those of you living in the midwest. If you're sensitive to certain scents, you needn't worry; Dove took all scents out of this (besides smelling nice and fresh, but there's no added aromas). We recommend using two pearls of product to get the job done, lasting about 45-60 days, depending on your usage.
Key Features:
1.7oz container
Works well to preserve facial skin moisture in winter and dry conditions
Non-scented; excellent for those with sensitive senses of smell
Specification:
Brand

Dove

Weight

5.6 ounces
6. Instant Fix Oil Control Mattifier
See More Reviews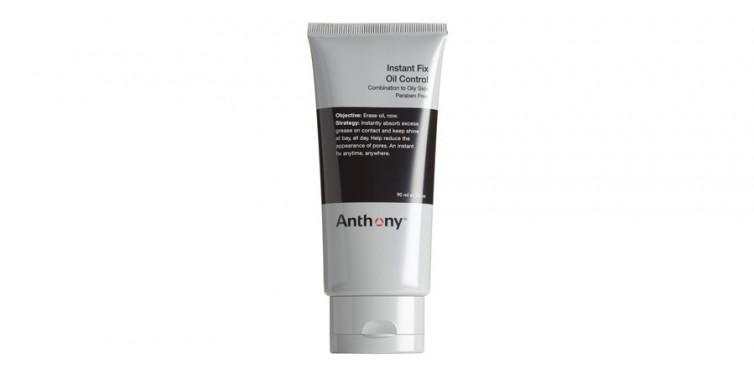 Built as a treatment to extreme oil protection, this moisturizer, built by Anthony, works with oily or normal skin, and absorbs nearly instantly. You get a superior value-to-volume ratio with this one, making it a budgeter's dream. Where it's built for oily skin, it also helps prevent ingrown hairs from sprouting, causing irritable little red bumps and such. If you're a guy who likes to rock the three-day scruff look, you're probably not crazy about getting neckburn from the stubble scratching against it. In between hair growth, this helps to keep it smooth, while reducing daily irritation. One small price, for one serious layer of protection against everything that bothers you.
Key Features:
3oz container
Absorbs to your skin within seconds
Built for normal and oily skin types
Specification:
Brand

Anthony

Model

615011

Weight

3 oz.
7. Bulldog Skincare and Grooming for Men
See More Reviews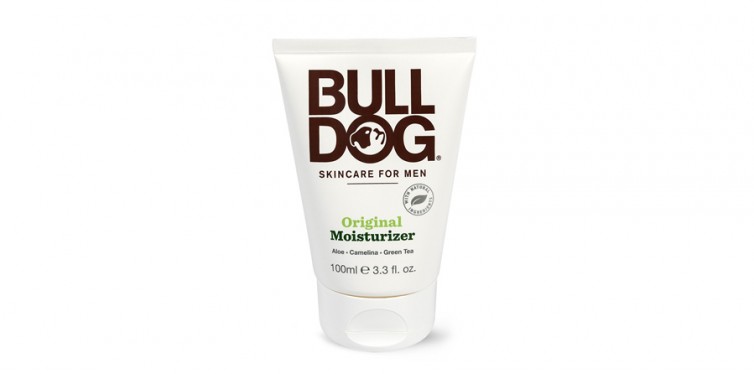 It's time to take a walk on the lavish side. Bulldog protects you like the breed they're affectionately named after, giving you top performance from morning until night. Using a pearl-sized dab, you can use this in the morning, and again before bed to maintain a perfect complexion, practically without trying. Thanks to the man-made, non-greasy ingredients, this won't smudge or sully your pillow, and stays right where it needs to: on your face. You're going to pay a touch more than average for this, but the best things in life rarely come at the lowest prices. Get an even-toned look, and maximum protection from pollution, chemicals, and the elements.
Key Features:
Comes in a 3.3oz container
Built primarily for normal skin
Man-made ingredients built for top-notch performance (non-greasy)
Specification:
Brand

Bulldog Mens Skincare and Grooming

Model

LWT1004

Weight

3.2 ounces
8. Perricone MD Acyl-Glutathione
See More Reviews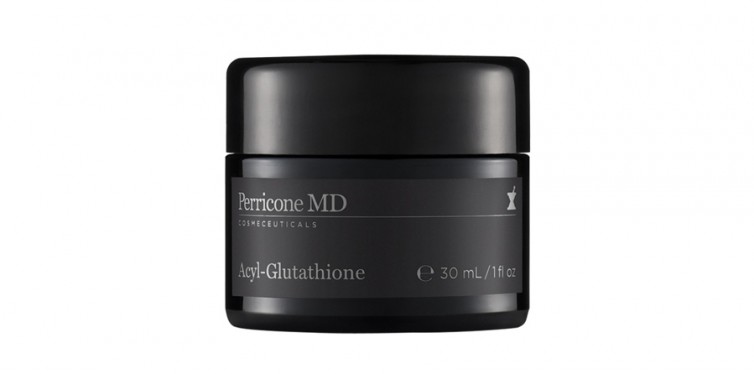 If you want to feel your best, then you need to look your best. Perricone MD designed the ultimate formula to smooth out the surface, and let shine the youthful glow that's bustling underneath. In just thirty days, you're able to see years chiseled off your face, giving you the brevity of youth you so desire. With everything we pollute our bodies with in the 21st century, there's a thousand negative things impacting your skin for every one positive element. Now, it's your turn to even the odds, and turn the tide on the signs of aging. Top dollar for top results, brought to you by the geniuses behind some of the best formulated face moisturizers for men on the planet.
Key Features:
Thirty day younger skin challenge works wonders
Premium product in a 1oz container
Intended to even wrinkles and reduce the visible signs of aging
Specification:
Brand

Perricone MD

Model

354820

Weight

1 oz.
9. Clinique Oil Control Moisturizer for Men
See More Reviews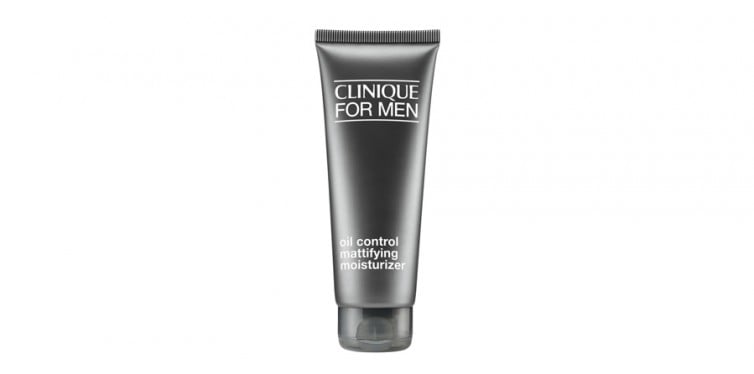 Your skin's oily, but your sniffer is always on high alert. You've just found the perfect border patrol between your two peculiarities. Clinique offers an excellent value-to-volume ratio, coming in a 3.4oz container at one of the most agreeable prices on our list. That being said, they also don't contain a single shred of fragrance (which are also known irritants for oily skin). Those with oily skin can use this twice per day, applying about two pearls after your shower, and before bed each night. If you're sick of washing your pillow cases every day, and trying everything you can to keep adult acne and oily skin at bay, it's time to hop on the Clinique hype train.
Key Features:
Designed for tight control on oily skin
3.4oz container
100% fragrance-free for sensitive noses
Specification:
Brand

Clinique

Model

375634

Weight

3.4 oz.
10. Oil-Free Moisturizer by Baxter of California
See More Reviews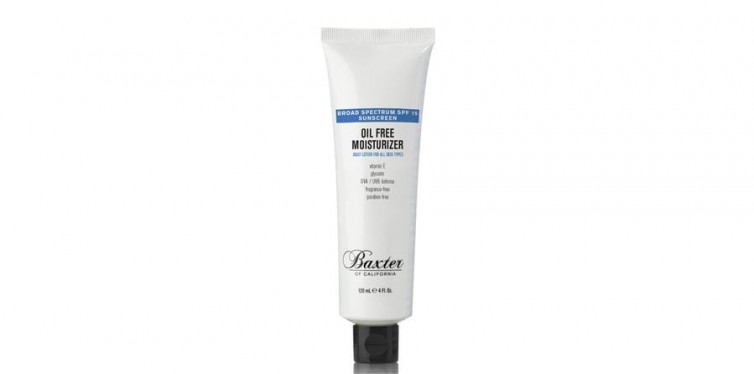 This generous amount for a low-brow price gave us a few questions at first, but after using it for a few days, the results began taking form. This comes completely oil-free, which doesn't just benefit oily skin types; anyone can use this moisturizer, regardless of dry, normal, or any other skin type. Consisting of man-made materials, Baxter of California really shocked us with the value-to-volume ratio, and the overall quality of the mix. You also get SPF 15 protection, allowing you to apply this in the early morning with confidence. After just two days of morning-exclusive use, you're going to be surprised at the accruing results.
Key Features:
SPF 15 protection
4oz container
Designed for all skin types
Specification:
Brand

Baxter Of California

Model

5620238

Weight

4 oz.
11. L'Oreal Men Expert: Vita Lift
See More Reviews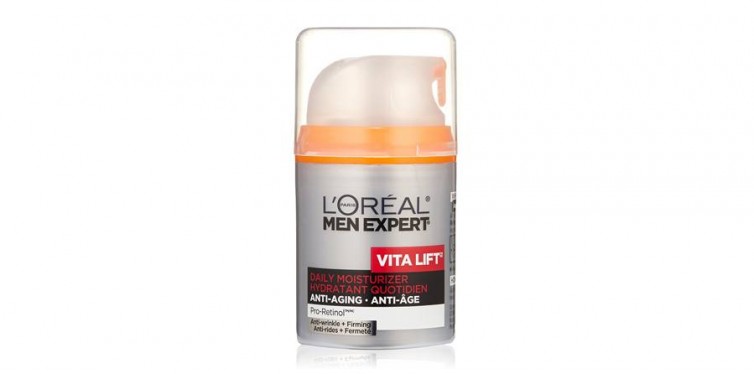 They're not just providing tangle-free kids shampoo; L'Oreal has seriously ramped-up their focus on men-specific products, This one comes at the lowest initial cost, and best value-to-volume ratio on our list. You're only expected to use about three pearls of moisturizer each time, because it's designed to work on your face and your neck, aiding in preventing neck burn from growing hairs. L'Oreal designed this to be applicable to all skin types, giving one of the best one-size-fits-all solutions, all without busting your budget wide open. We're fairly confident in saying that you'll be back for another round, stocking up on one of the best tools in your grooming arsenal (pro tip: this is an excellent and compact addition to your current dopp kit).
Key Features:
1.6oz container (best value-to-volume ratio on this list)
Designed to smooth out age lines
Should also be used on neck for a full-blown rejuvenating feeling
Specification:
Brand

L'Oreal Paris

Model

LPM001

Weight

1.6 ounces
12. Jack Black Double-Duty Face Moisturizer
See More Reviews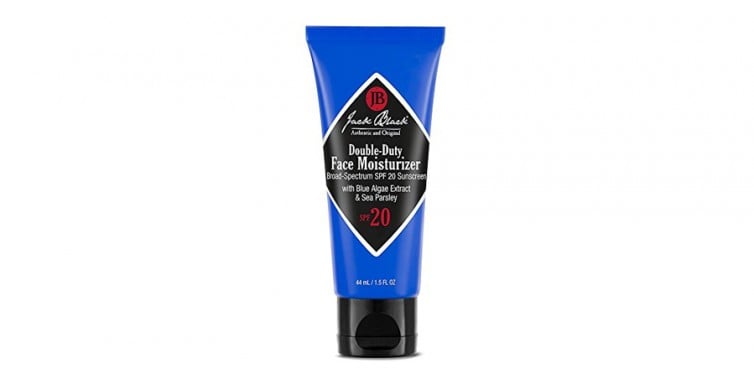 Not that Jack Black (at least, we don't think). Last but not least, this generous moisturizer gives you ample SPF 20 protection when you need it, and a deep-working moisturizer for the rest of the day. UVA and UVB protection are yours, while antioxidants work tirelessly to level-out the pH levels of your skin, which help you in the long run. If you're still not sure what to look for in a face moisturizer, take a peek at the comprehensive buying guide just below, and let us know which moisturizer you ended up selecting, and why.
Key Features:
Comes with SPF 20 protection
UVA and UVB protection
Contains antioxidants to balance your skin's pH levels
Specification:
Brand

Jack Black

Model

2004

Weight

1.44 ounces
Men's Face Moisturizer Buying Guide and FAQ
How We Chose Our Selection of Best Men's Moisturizers
We always do a side-by-side analysis of a vast list of products, leaving us with anywhere between ten and thirty in our top list. For moisturizers, we left it off at twelve, and used the following criteria to determine our final pick:
Amount in Container (Not just product weight)
Effects on Multiple Skin Types
Cost
Shelf Life
Replacement Expectancy
Yearly Cost Per User
Ingredients List Analysis
Customer Reviews
Firsthand Accounts and Personal Testing
Brand Practices (Testing)
There's a lot that goes into each of our carefully-crafted buying guides. When you take a look at moisturizer, it appears just as you see it; we see a new staple in your life, a way to improve your confidence and skincare, and that's what our aim is.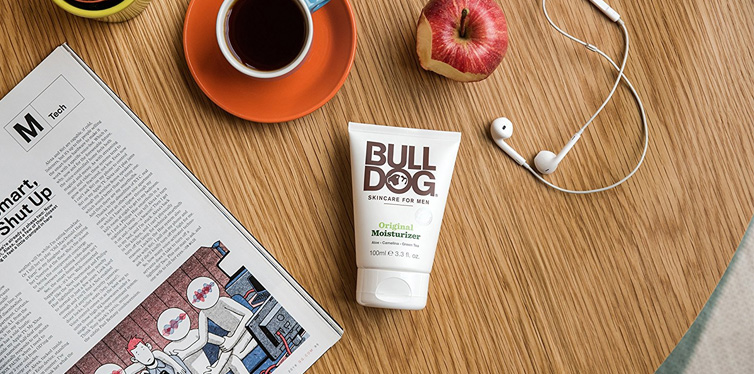 Skin Types
There are four major skin types that can usually serve as a blanket diagnosis to a multitude of problems. Depending on which your face type falls into (very easy to self-diagnose), you'll be able to better identify your requirements in a face moisturizer.
Normal: Sounds pretty bland and boring, but this is a good thing. You're generally not too sensitive to skincare products, so you have a wider range of options. Not too oily, not too dry, but somewhere in between that's just right.
Dry: Flaking or otherwise dry and ashy skin require a bit more of an aggressive approach to face moisturizer. Your skin isn't retaining moisture, gets dried out for hours after a shower, and it's just difficult to manage. You need a moisturizer that locks-in.
Oily: Your body produces too much oil, and it's not necessarily good for you. Too much oil can lead to clogged pores, adult acne, and greasy skin. If your skin is too oily, you'll be cleaning your face first, and the right moisturizer will shield your pores from secreting massive amounts of oil.
Sensitive: Everything irritates you, so you need organic, 100% natural products to negate the effects of harsh chemicals, and unnecessary additives. If you're prone to blotching just from a new shampoo, or certain hand sanitizers make you itchy afterwards, you probably have sensitive skin.
Ingredients
When it comes to personal care, there's a lot to consider. We have so many unnecessary fillers and additives to everything around us, that it makes it difficult to figure out what we actually trust. There are specific ingredients you should be on the lookout for that have the lowest chance of being an irritant, and the most beneficial attributes. They include:
Hyaluronic Acid
Dimethicone
Propylene
Glycol
Glycerin
Mineral Oil
Lanolin
Petroleum
Everything is going to come with a few additives for consistency, aroma, and the ability to bind to itself. If you mixed all these ingredients in a pestle, you'd just have goop that wouldn't hold its form. The more of these ingredients you can find in your face moisturizer, the better off you are.
Benefits
Depending on the ingredients, you're able to slow the loss of collagen, while making your skin tone nice and even
Reduces excessive natural oil production, which can cut down on adult acne, and keep blotches at bay
Prolongs visible signs of aging on your skin
Aids in managing skin issues such as eczema or psoriasis
Retain healthy moisture, especially during dry and winter months
Keeps your skin nice and soft in between shaves, reducing skin irritation and improving the closeness of your cut
Why Moisturizing Matters
Your skin loses a key component called collagen as time goes on. This directly attributes to your skin's elasticity, which is why as we age, we notice it's harder to tighten skin from working out, and things of the sort. Moisturizing can decrease the rate at which collagen declines, and maintain the areas of your skin that would normally suffer in collagen's absence.
Moisturizing also helps keep the effects of eczema and other skin issues at bay, but it requires consistency. Keep flakes off, keep collagen alive, all while benefiting from the aesthetic effects. Years of moisturizing leads to a longer-lasting, youthful look that carries through the years (so long as you keep it up).
How Often Should You Use Moisturizer?
Moisturizing can be a daily part of your grooming ritual, though we only recommend once per day, and never before bed. Your sheets could get a little oily, your pillowcase, etc., and that could lead to adult acne along awkward areas, such as behind the ears or on the back of your neck.
Daily moisturizing is good, but it's important to know your skin type and understand what your body is telling you. If you're keeping clean and showering once or twice per day, then your skin is being well cared-for, and you're used to having clear, clean skin. When it feels oily or greasy, you're either using too much moisturizer, or you're doing it too frequently. It's only going to lead to clogged pores, and overcompensate for natural oil production in your skin, which can throw off your skin's chemistry. Keep in mind, that's only in extreme circumstances, but just be mindful of your usage.
When Should I Apply Moisturizer?
As long as the conditions are right, we recommend using face moisturizer in the morning after you've patted yourself dry. Moisturizing means applying the right minerals to your skin, without overdoing it and making your face slick or greasy feeling. The more simplistic your moisturizing and self-care regimen is, the easier it is to follow, and the less tolling it can be on your body. Those who groom too much (yes, there is such a thing), can seriously mess with skin oil production and cause issues. With moisturizing, handle it once, and it's off to market.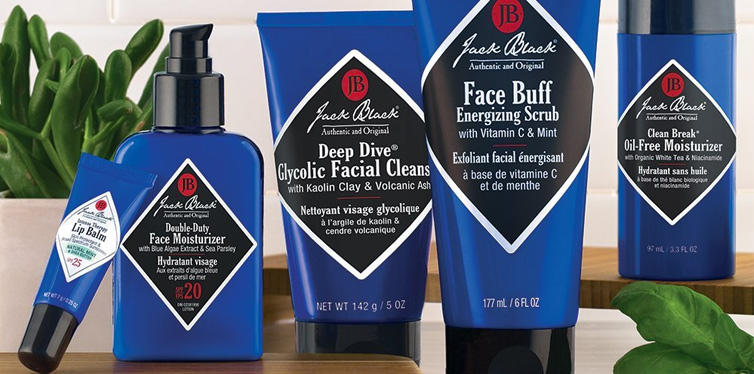 Most Common Mistakes Men Make While Using Face Moisturizer
Moisturizing Mistake #1: Patch Testing
If your moisturizer fails the patch test, that sucks. If you apply the whole thing to your face and then find out that it's going to irritate your skin, then that royally sucks. You can be about 99% certain, when shopping online, that you're not going to have a negative reaction. Enough research regarding the ingredients list, customer reviews, etcetera, can all provide you with great insight… or you could be the 1% who encounters issues. Patch test on your skin, so that if you have a reaction, it's minimal and in a controlled situation.
Moisturizing Mistake #2: Dry Application
You're not supposed to just slap on moisturizer; you have to do it after gently cleaning and wetting your face. Dry application can have one of two effects: irritation, or ineffectiveness. The negative or neutral reaction is triggered by the response from your pores, which is completely avoidable. Either wash your face or shower before application, and be sure to pat dry; abrasive towel movements are going to irritate your skin.
Moisturizing Mistake #3: Not Using SPF
Depending on the brand, it's going to come with SPF protection (usually SPF 15 at the verl east). It's beyond important, because the moment you leave the house, you're subject to UVA and UVB rays. The wrong moisturizer is just going to intensify the sun's damage to your skin, unless it contains the right level of protection.