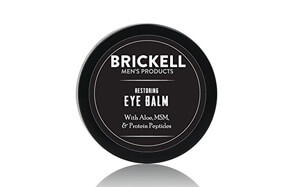 Brickell Men's Restoring Anti-Aging Creams For Men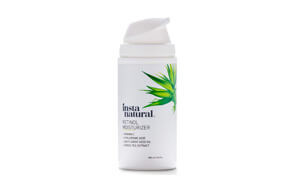 Insta Natural Anti-Aging Night Face Cream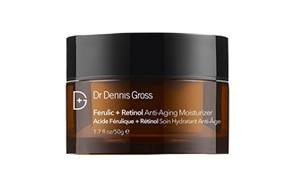 Dr. Dennis Gross Ferulic Plus Retinol Anti-Aging Moisturizer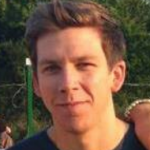 There comes a point in everyone's life when you look in the mirror and realize, you're getting older. It can be a pretty uncomfortable realization if you're not expecting it. That's why, for thousands of years, people have been trying to reverse the effects of aging. Problem is, you can't. There's no way around it. You're going to age.
So, before we jump into this article, you should know that there's no miracle cure for aging. Unfortunately, none of the anti-aging products on this list are going to make you look twenty years old again. But they will improve the health of your skin and give you an overall more youthful appearance.
It's easy to get confused when you're trying to find the best anti-aging cream for men. You need to understand your skin type, the ingredients, and all sorts of other details that you might not have thought about. Towards the bottom of this article, we've created a Buying Guide to answer those questions for you. But first, here are the ten best anti-aging creams.
The Best Anti-Aging Cream For Men
Anti-Aging Cream For Men Buying Guide & FAQ
How We Chose Our Selection Of Anti-Aging Creams For Men
Brand – Brand isn't everything with anti-aging creams, but it is important. If you buy a skin-care product from a well-known brand you will be able to access a lot more information about the product. Firstly, they're likely to have a comprehensive list of ingredients, either on the tub or on their website. Secondly, more people will have bought the product, so you can read reviews and get an idea of how effective it is. And lastly, big brands like L'Oréal and Clinique have a huge reputation to uphold so they can't afford to produce products that don't work.
Quality – It goes without saying that quality is important. You only have one body, so the products you use on it should always be high-quality. We don't include any products that we don't think are high-quality, even our Best Value and other budget options are still great products.
Reviews – It doesn't matter what product we're looking at, we always read the reviews. The first job is to scour the Amazon reviews to see how people are reacting to a product. You can always trust customers shopping on the internet to provide an honest opinion about a product. Then, we read some of the articles written by professional reviewers to see what they think about a product. Sure, sometimes they have a vested interest in saying a particular product is good, but they also might find something about a product that we've missed.
Price – Everyone has a different budget when it comes to skincare products. Some people will buy the most expensive cream on the market without even reading the ingredients, whereas others want to know everything about the product without even considering the price. We try to include a range of products, from budget options to the most expensive on the market. That way, you can make a decision based on the features and benefits, rather than just the price.
Features To Look For In Anti-Aging Cream For Men
Absorbency – To truly get the benefits of a skincare product it has to absorb properly into your skin. Look for products that mention absorbency in their product descriptions.
Ease of Application – To get the benefits from these products, you need to apply them every day. So, they need to be easy to apply. Read the application instructions before you buy and make sure it's a process that you'll find easy to follow.
Packaging – Not only does the product have to work, but you also want it to look good on your shelf. This might seem a little vain, but we all choose products based on their packaging.
Best Anti-Aging Ingredients – We've made a list of the best anti-aging ingredients below so that you can look for them when shopping for your anti-aging cream.
Anti-Aging Skincare Routine – Whatever skincare cream you buy, it has to fit into a wider skincare routine. Some products suggest ways to look after your skin to get the most out of their product.

Skin Type
There are a few different types of skin type and it's important to know yours before you start shopping for an anti-aging cream.
Oily skin – Oily skin looks and feels greasy and has larger pores than other skin types. It means you're more prone to acne, blackheads, and whiteheads. Buy lighter creams that are oil-free.
Dry skin – You'll know if you have dry skin because it feels itchy and tight a lot of the time. You should look for a cream with moisturizing ingredients like aloe. You don't need heavy, oily cream.
Sensitive skin – If you've got sensitive skin, you need to be careful about the type of skin care product you buy. Don't buy anything with dyes, fragrances, or anything else that might irritate the skin. Most skincare products will say if they're suitable for sensitive skin.
Normal skin – If you've got normal skin, you can use any skincare product.
Combination skin – This is a combination of oily and dry skin. Don't use anything with harsh abrasives.

Ingredients
When you start reading the different ingredients in anti-aging creams, it can seem really daunting at first. There're a lot of chemical sounding names that could be off-putting if you don't know what you're looking for. Here are some of the beneficial ingredients you should be looking for in your anti-aging skin care.
Retinol – Retinol is a form of Vitamin A. It helps your skin renew and enhances collagen production, which slows down in your 30s and makes you start to age. It lessens the appearance of wrinkles and lines and can help with sun damage.
Hyaluronic Acid – This helps hydrate your skin and protects you from the sun, weather, and harsh chemicals.
DMAE – DMAE helps to tighten your skin and stop it from sagging. It should give your skin a tighter and brighter look and will also enhance the benefits of antioxidants.
MSM – MSM is a food-grade ingredient found in a lot of skincare products. It encourages collagen and keratin production which strengthen the skin's support structure and even helps with acne and eczema.
Antioxidants – Antioxidants protect your skin against damage. There are lots of different types and most skincare products will mention them.
Coenzyme Q10 – This is actually an antioxidant that your skin produces naturally. As you age, the production of coenzyme Q10 starts to decrease, causing your skin to age. It protects your skin against damage.
Glycolic acid – This ingredient works to exfoliate your skin by removing the top layer of dead cells. This will give you a brighter and fresher look.
Vitamin A – Vitamin A stimulates and actually thickens the dermis, which is the part of your skin that holds your collagen, elastin, and blood vessels. This means it reduces wrinkles and increases blood flow.

Anti-Aging Cream FAQ
Q: What is an Anti-Aging Cream?
A: Moisturizer-based skin care products that reduce, prevent, or mask signs of aging. They have a number of key ingredients that make the skin healthier and look younger.
Q: Do Men Need Anti-Aging Cream?
A: No-one needs an anti-aging cream, it's a luxury product. It can help men's skin look fresher, brighter, and younger.
Q: When Should You Start Using Anti-Aging Cream?
A: To get the most benefit from these products you should start using them around the ages of 25-30. However, they should still have an effect if you're older than that.
Q: What to do if the Anti-Aging Cream causes Irritation?
A: If the irritation is really bad, you should go straight to the doctor or the emergency room. However, if it's just causing mild irritation you should either talk to a dermatologist or change the cream you're using.
Q: How can I stop my skin from aging naturally?
A: All the boring stuff, unfortunately. Eat healthy, exercise, don't smoke, don't drink, and protect it from the sun. You should also avoid repetitive facial expressions, so no smiling.