Best Anti-Aging Creams For Men In 2022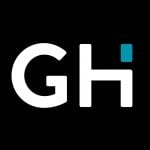 This product guide was written by GearHungry Staff
Last Updated
February 27, 2019
GearHungry Staff
GearHungry Staff posts are a compilation of work by various members of our editorial team. We update old articles regularly to provide you the most current information. You can learn more about our staff
here
.
GearHungry may earn a small commission from affiliate links in this article.
Learn more
There comes a point in everyone's life when you look in the mirror and realize, you're getting older. It can be a pretty uncomfortable realization if you're not expecting it. That's why, for thousands of years, people have been trying to reverse the effects of aging. Problem is, you can't. There's no way around it. You're going to age.
So, before we jump into this article, you should know that there's no miracle cure for aging. Unfortunately, none of the anti-aging products on this list are going to make you look twenty years old again. But they will improve the health of your skin and give you an overall more youthful appearance.
It's easy to get confused when you're trying to find the best anti-aging cream for men. You need to understand your skin type, the ingredients, and all sorts of other details that you might not have thought about. Towards the bottom of this article, we've created a Buying Guide to answer those questions for you. But first, here are the ten best anti-aging creams.
The Best Anti-Aging Cream For Men
Brickell Men's Restoring Anti-Aging Cream For Men
Brickell produces a whole range of men's anti-aging skin care products. We chose their Restoring Eye Cream as our Best Choice product because it solves a specific problem, and it does so in style. The first thing to say about it is that it works. That's the single most important thing you can ask for in a product like this. It has an impressive amount of extremely positive reviews on Amazon, with only a few saying it's no good.
Instead of trying to focus on the whole face, Brickell has designed this eye cream to reduce the wrinkles, bags, and puffiness around the eyes. It's lightweight and has hydrating ingredients, which means it could be suitable for most skin types. Plus, a quick look at the ingredients and you'll find a lot of beneficial stuff like MSM, Aloe, and hyaluronic acid.
Key Features:
Natural & organic ingredients
5 ounces
Lasts 45 days
No animal testing
Specification:
Brand

Brickell Men's Products

Model

EB134

Weight

0.48 ounces
Kleem Organics – Anti-Aging Retinol Cream
The Kleem Organics Moisturizer Cream is a bit more of an all-in-one product. As you'll notice from the product pictures on Amazon, it's not specifically directed at men. But, don't let that put you off. The science behind anti-aging is the same for men and women. It still contains most of the key ingredients like retinol and hyaluronic acid. Plus, this face moisturizer is great for moisturizing skin. It provides 72 hours of hydration, which makes it perfect for people with dryer skin that want to slow down the effects of aging.
Like the Brickell Men's cream, it has only natural and organic ingredients and they don't test their products on animals. So, you can enjoy the benefits of the cream without feeling guilty about the way it's produced.
Key Features:
Natural & organic ingredients
1.7 fluid ounces
Results in 5 weeks
No animal testing
Specification:
Brand

Kleem Organics

Weight

3.84 ounces
Insta Natural Anti-Aging Night Face Cream
If you're looking to get a little more bang for your buck, then this Retinol Moisturizer from Insta Natural is definitely worth a go. It's hard with products like this to know whether you should really trust them or not. But, with nearly 2000 Amazon reviews (90% of them positive), this is one you can bet your money on. It's cheaper than the two products we've already looked at and you get more in the bottle, so your money is going to go further. That's why we've selected it as our Best Value product. It's not the cheapest retinol cream for men, but it's still really affordable and you get more for your money.
The reason it works is that it has key ingredients like retinol, hyaluronic acid, green tea extract, and safflower seed oil that work together to reduce wrinkles, tighten the skin, and hydrate. It's suitable for all skin types and is applied before you go to sleep for maximum effect. Make sure you exfoliate your face with an exfoliator first, for best results.
Key Features:
Natural & organic ingredients
3.4 fluid ounces (100ml)
Applied before sleep
No animal testing
Specification:
Brand

InstaNatural

Model

616913954752

Weight

1.6 ounces
RUGGED & DAPPER Anti-Aging Cream For Men
The Rugged & Dapper Face Moisturizer is another jack-of-all-trades product. It does have anti-aging properties, but it also works as a skin moisturizer that combats dryness, breakouts of spots, and other blemishes. This one is specifically targeted at men, and that's plain to see from their branding.
It's fragrance-free and also works as an aftershave, which means you don't have to clog up your bathroom shelves with lots of different facial care products. Plus, it's suitable for all skin types. It's not the best men's face cream for anti-aging, but if you're looking for an everyday moisturizer that can help with aging, dryness, and blemishes, it's worth a try. To prepare your face for this moisturizer, use one of the best facial cleansers from our list first.
Key Features:
Natural & organic ingredients
3.4 fluid ounces (100ml)
Applied before sleep
No animal testing
Suitable for all skin types
Specification:
Brand

RUGGED & DAPPER

Weight

4.6 ounces
L'Oréal Paris Skincare Men Expert VitaLift
Everyone's heard of L'Oréal, whether it's because they've used the products, or they've just seen the 'because you're worth it' ads on TV. Either way, they're one of the best-known grooming brands in the world of beauty products. So, it's no surprise they can produce some of the best anti-aging face creams, at affordable prices. In fact, this is the cheapest product on this list, which begs the question: does it stand up against the rest?
Well, if the Amazon reviews are anything to go by, the answer is yes. L'Oréal Paris Skincare Men Expert VitaLift is well-received by consumers and the only problem that gets mentioned is the fact that it comes in a small bottle, so you'll have to replace it pretty quickly. It contains retinol and par-elastyl to reduce the appearance of wrinkles. Plus, unlike a lot of the creams on this list, it has an SPF-rating of 15, which means it will protect you against the sun. It is important to take care of your lips too, so pick one of the best lip balms from our guide.
Key Features:
1.6 fluid ounces (48ml)
Suitable for all skin types
SPF 15
Hydrates skin for 24 hours
Specification:
Brand

L'Oreal Paris

Model

LPM001

Weight

1.6 ounces
TruSkin BEST Vitamin C Moisturizer Cream
TruSkin makes another great, affordable anti-aging formula. A quick read of the ingredients will show you that it's got most of the things you'd expect from an anti-aging formula: MSM, Vitamin B5, Jojoba Oil, and Green Tea. But, perhaps the two most notable exceptions are retinol and hyaluronic acid. Most of the products on this list are retinol based, which isn't surprising as it's one of the leading anti-aging ingredients. So, you'll have to do some experimenting to find out which types of product work best for you.
The interesting thing about TruSkin, is that they provide a 100% customer satisfaction guarantee. If you don't like BEST Vitamin C Moisturizer Cream for any reason, all you have to do is send them an email and they'll refund all of your money. It must be worth a try when they're putting that sort of faith in this anti-aging product. 
Key Features:
2 fluid ounces (60ml)
Vegan
Paraben, soy, & corn-free
Cruelty-free
Specification:
Brand

TruSkin Naturals

Model

TSN-DF-CM-2OZ

Weight

2.08 ounces
LilyAna Naturals Retinol Cream Moisturizer
LilyAna Naturals Moisturizer is a retinol cream for men and women. You can tell immediately by the packaging that this is a natural product that's cruelty-free and contains natural, organic ingredients. It just has that vibe about it. But, it also manages to be prescription strength without drying out your skin or causing any side-effects.
It's not just designed for anti-aging, there's a whole list of ailments it can help you out with, including acne, sun damage, spots, and stretch marks. Think of it as a one-stop-shop for improving your skin. It doesn't have any artificial fragrances and doesn't leave an oily residue on your skin, which makes it perfect as an everyday cream. It's even suitable for sensitive skin, but you might have to commit to using it for a couple of weeks before your skin adjusts. If you can wait it out though, expect great results. Our guide to the best facial masks offers more great products to help you take care of your skin.
Key Features:
1.7 ounces (48g)
Prescription strength
Suitable for sensitive skin
Gluten and cruelty-free
Specification:
Brand

LilyAna Naturals

Weight

1.76 ounces
CLINIQUE for Men Anti-Age Moisturizer
Clinique is one of those established dermatology brands that has been around forever. They were one of the first companies to release anti-aging creams, so it's fair to say they've had plenty of practice. This product is actually an everyday moisturizer, so it's perfect for people that suffer from dry skin. That said, it still has a lot of key anti-aging ingredients.
You can pretty much guarantee that it's going to have a positive anti-aging effect because it comes from such a trusted brand. It's probably the top anti-aging cream for men with dry skin. The only problem is that Clinique Moisturizer isn't completely cruelty-free. They sell their products in China, which means they are sometimes required, by law, to test their products on animals. If that's a problem for you, we'd recommend going for one of the cruelty-free products suitable for people with dry skin, like the TruSkin moisturizer. Make sure this is always handy in your Dopp kit.
Key Features:
3.4 fluid ounces (100ml)
All-day hydration
Suitable for dry skin
Not cruelty-free
Specification:
Brand

CLINIQUE

Model

0020714612764

Weight

1 pounds
Anti-Aging Cream For Men Buying Guide & FAQ
How We Chose Our Selection Of Anti-Aging Creams For Men
Brand – Brand isn't everything with anti-aging creams, but it is important. If you buy a skin-care product from a well-known brand you will be able to access a lot more information about the product. Firstly, they're likely to have a comprehensive list of ingredients, either on the tub or on their website. Secondly, more people will have bought the product, so you can read reviews and get an idea of how effective it is. And lastly, big brands like L'Oréal and Clinique have a huge reputation to uphold so they can't afford to produce products that don't work.
Quality – It goes without saying that quality is important. You only have one body, so the products you use on it should always be high-quality. We don't include any products that we don't think are high-quality, even our Best Value and other budget options are still great products.
Reviews – It doesn't matter what product we're looking at, we always read the reviews. The first job is to scour the Amazon reviews to see how people are reacting to a product. You can always trust customers shopping on the internet to provide an honest opinion about a product. Then, we read some of the articles written by professional reviewers to see what they think about a product. Sure, sometimes they have a vested interest in saying a particular product is good, but they also might find something about a product that we've missed.
Price – Everyone has a different budget when it comes to skincare products. Some people will buy the most expensive cream on the market without even reading the ingredients, whereas others want to know everything about the product without even considering the price. We try to include a range of products, from budget options to the most expensive on the market. That way, you can make a decision based on the features and benefits, rather than just the price.
Features To Look For In Anti-Aging Cream For Men
Absorbency – To truly get the benefits of a skincare product it has to absorb properly into your skin. Look for products that mention absorbency in their product descriptions.
Ease of Application – To get the benefits from these products, you need to apply them every day. So, they need to be easy to apply. Read the application instructions before you buy and make sure it's a process that you'll find easy to follow.
Packaging – Not only does the product have to work, but you also want it to look good on your shelf. This might seem a little vain, but we all choose products based on their packaging.
Best Anti-Aging Ingredients – We've made a list of the best anti-aging ingredients below so that you can look for them when shopping for your anti-aging cream.
Anti-Aging Skincare Routine – Whatever skincare cream you buy, it has to fit into a wider skincare routine. Some products suggest ways to look after your skin to get the most out of their product.
Skin Type
There are a few different types of skin type and it's important to know yours before you start shopping for an anti-aging cream.
Oily skin – Oily skin looks and feels greasy and has larger pores than other skin types. It means you're more prone to acne, blackheads, and whiteheads. Buy lighter creams that are oil-free.
Dry skin – You'll know if you have dry skin because it feels itchy and tight a lot of the time. You should look for a cream with moisturizing ingredients like aloe. You don't need heavy, oily cream.
Sensitive skin – If you've got sensitive skin, you need to be careful about the type of skin care product you buy. Don't buy anything with dyes, fragrances, or anything else that might irritate the skin. Most skincare products will say if they're suitable for sensitive skin.
Normal skin – If you've got normal skin, you can use any skincare product.
Combination skin – This is a combination of oily and dry skin. Don't use anything with harsh abrasives.
Ingredients
When you start reading the different ingredients in anti-aging creams, it can seem really daunting at first. There're a lot of chemical sounding names that could be off-putting if you don't know what you're looking for. Here are some of the beneficial ingredients you should be looking for in your anti-aging skin care.
Retinol – Retinol is a form of Vitamin A. It helps your skin renew and enhances collagen production, which slows down in your 30s and makes you start to age. It lessens the appearance of wrinkles and lines and can help with sun damage.
Hyaluronic Acid – This helps hydrate your skin and protects you from the sun, weather, and harsh chemicals.
DMAE – DMAE helps to tighten your skin and stop it from sagging. It should give your skin a tighter and brighter look and will also enhance the benefits of antioxidants.
MSM – MSM is a food-grade ingredient found in a lot of skincare products. It encourages collagen and keratin production which strengthen the skin's support structure and even helps with acne and eczema.
Antioxidants – Antioxidants protect your skin against damage. There are lots of different types and most skincare products will mention them.
Coenzyme Q10 – This is actually an antioxidant that your skin produces naturally. As you age, the production of coenzyme Q10 starts to decrease, causing your skin to age. It protects your skin against damage.
Glycolic acid – This ingredient works to exfoliate your skin by removing the top layer of dead cells. This will give you a brighter and fresher look.
Vitamin A – Vitamin A stimulates and actually thickens the dermis, which is the part of your skin that holds your collagen, elastin, and blood vessels. This means it reduces wrinkles and increases blood flow.
Anti-Aging Cream FAQ
Q: What is an Anti-Aging Cream?
A: Moisturizer-based skin care products that reduce, prevent, or mask signs of aging. They have a number of key ingredients that make the skin healthier and look younger.
Q: Do Men Need Anti-Aging Cream?
A: No-one needs an anti-aging cream, it's a luxury product. It can help men's skin look fresher, brighter, and younger.
Q: When Should You Start Using Anti-Aging Cream?
A: To get the most benefit from these products you should start using them around the ages of 25-30. However, they should still have an effect if you're older than that.
Q: What to do if the Anti-Aging Cream causes Irritation?
A: If the irritation is really bad, you should go straight to the doctor or the emergency room. However, if it's just causing mild irritation you should either talk to a dermatologist or change the cream you're using.
Q: How can I stop my skin from aging naturally?
A: All the boring stuff, unfortunately. Eat healthy, exercise, don't smoke, don't drink, and protect it from the sun. You should also avoid repetitive facial expressions, so no smiling.
Sign Up Now
GET THE VERY BEST OF GEARHUNGRY STRAIGHT TO YOUR INBOX