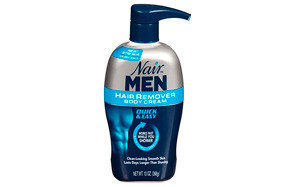 Nair Hair Removal Cream for Men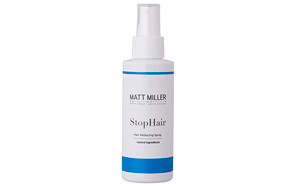 Matt Miller Hair Removal Cream, StopHair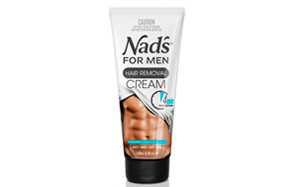 Nad's Hair Removal Cream for Men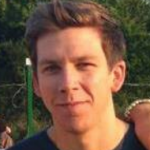 It's the future: everybody is going hairless. You don't have two hours to prune, trim and shave everywhere that you'd like to, but you do have a simple secret weapon to handle that mess for you, do it effectively, and save you major time on the clock: hair removal cream. We've gone through eight of the best hair removal cream for men on the market, focusing on getting you smoother skin with less time spent. Hair removal cream comes with its do's and don'ts, which is why we've included a full, comprehensive buying guide below to show you how to use it, where not to use it, and just how effective it can really be.
The Best Hair Removal Cream
Hair Removal Cream For Men Buying Guide & FAQs
You want to get smoother, sexier, and cut down on how long it takes you to get ready in the morning. We feel you. Whether it's to save time or to look your best, to skip a calendar week of shaving, it's your business. Our business is getting you the very best hair removal cream, and fortifying your selection of male grooming products.
How We Chose Our Selection of Hair Removal Creams
Quality - Quality is the cumulative of the rest of our criteria. Overall quality will depend on ease of use, ingredients, and just how effective the hair removal cream really is.
Reviews - User reviews are basically the best way for us to determine what's worth our time, and what's worth our money to purchase and test. User reviews are the first look you get into a product, and help shape the fate of how well it's going to do (or at least be received).
Ingredients - You're using something serious on your skin. We've done our best to ensure that every hair removal cream has the best ingredients possible, especially for those of you with traditionally sensitive skin.
Ease of Use - We put this into how long you have to leave it on, and if the solution is simple to lather or needs to be used straight-up. The easier to use, the less time you'll waste, and the better your schedule is looking.
Effectiveness - Whether it works or not. We'll get into this a bit in-depth throughout the guide, but you need a product that gets rid of all the hair, not just the thin spots. Guys with thicker hair will have less options available to them.
Brand - Brand is big in this space. You're using a low-grade chemical to cleanse your skin of hair, and a reputable company is the number one thing on your checklist to ensure you're putting something quality on your body. We've done a proper job at selecting reputable brands so you don't have to dig through hours of reviews.
Price - You'd be lying to yourself if you said price wasn't an option. Men often hit the snag of, "Well, that's expensive, I can just use my razor." Yeah, but then razors get expensive when you shave multiple parts of your body. Take the price into consideration in accordance to how much time you save, and see if it's still worth it.

Features to Look for in Hair Removal Creams
Hair Texture - Some hair removal creams for men completely dodge certain hair types. If your hair is really coarse and rough, you might have to use a removal cream twice. Nobody wants to do that. If you grow two hairs out of each follicle (common problem), you might need something with a bit more strength.
Usage - Well, where are you going to be using it? You should also be asking yourself the question of how much you're going to be using at one time. Pay attention to the label and the brand, and find out how their product is going to be on your skin.
Skin Type - Whether you have eczema, psoriasis, or anything else that constitutes as sensitive skin, your options are going to be limited. Rough-as-nails skin? Congratulations. Your options are wide open. You'll have to look at the labels closely when it comes to your skin type.
Ingredients - Look for soothing ingredients such as aloe vera and vitamin E. The ingredients are going to dictate how healing the solution is, and also how harsh it can be on your skin. Be as careful as possible when it comes to the ingredients list, and try to have a bullet point page of your known allergies by your hand just to be safe.
Tips on How to Apply Hair Removal Cream Safely
1. Always Pay Attention to the Bottle
If you aren't listening to the very specific time frame on the bottle, you're going to have a bad time. Hair removal cream can be irritable if you aren't careful. Most brands tell you to leave it on for about sixty seconds, and anything longer than that, it starts digging into your hair follicles. It can burn if you aren't paying attention. Always listen to the bottle, we can't preach this enough.
2. Start Small
If this is your first time using a hair removal cream for men, or even just your first time using a new brand, you want to use it in a small area as a test before you go to town. You might have a reaction to one brand, despite another being completely fine. This will also show you how effective that one brand is at removing hair. Nobody uses a hair removal cream with the intention of having to use it again the next day.
3. Wipe Gently
Some of these aren't supposed to be followed immediately by a shower. You might need to use a dry cloth to wipe away the solution (and the hair). Your skin is vulnerable, because it was just chemically stripped of the hair it's been growing for you. Wipe gently to prevent irritation, and reduce reddening to last as short a time as possible.
4. Sensitive Skin Means Sensitive Areas
The skin on your nether region is not the same skin that's on your chest. Seriously. Don't make the mistake of using this for manscaping if the package doesn't exclusively state that it can be used for that, or at the very least that is it good for sensitive skin. Your nether region skin is more sensitive and porous than the skin on the rest of your body, so treat it with care and avoid an unpleasant time.

Shaving vs. Hair Removal Creams
Shaving comes with a much higher chance of ending up with ingrown hairs. Truth is, most men don't understand that there's a correct way to shave every different part of their body. No, simply "Looking like I have a smooth shave" isn't enough. If you go against the grain, you're doing it wrong. Did you know that there are over fifteen different hair growth angles on the average man's face? Yeah. We've all been doing it wrong for a while (well, most of us).
So unless you enjoy spending the time going with the grain, you're going to have a bad time. Not only that, but hair removal cream is something you can use just before you hop in the shower. You let it set for the time limit while you tend to other grooming, and it's a piece of cake. No additional time required.
Is that to say that shaving your body is completely inferior to using the best hair removal cream for men? No, not at all. Shaving is still an excellent option. It comes down to how sensitive your skin is, and if you're going to be okay after utilizing one of the two methods.
On the flip side of things, shaving usually offers less immediate irritation. If you have eczema, a lot of these creams are off-limits unless you want to break out in red blotches for two to six hours. That puts shaving a lot higher on the totem pole of options.
So what does it come down to? Hair removal cream is faster than shaving, and offers a longer-lasting, smoother result. Shaving gives you more control, and there's no chance of leaving the product on too long and enduring skin irritation or damage. It comes down to preference and time.
Hair Removal Cream FAQs
Q: What is a Hair Removal Cream?
A: Think of how long it takes to shave various areas on your body, and how frequently you have to do it. Now think of a simple, inexpensive solution to ensure you never have to shave again. Hair removal cream is a mixture of skin-soothing ingredients and light-grade chemicals that strip the hair off of the contact area.
These usually have a certain time limit that you should leave them on before washing them away and removing your hair. You apply hair removal cream to the desired areas, wait, clean it away, and your hair is travelling down the drain. It's that simple, and lasts for longer than shaving, though not quite as long as body waxing.
Q: How Effective is Hair Removal Cream?
A: Hair removal cream is arguably a more effective method of hair removal than traditional shaving with safety razors, at least for areas that aren't your face. If you're used to trimming your arm hair or thick thigh hair (it's okay guys, it's the 21st century, being hairless is more attractive), you'll be able to see long-lasting results with hair removal cream.
In terms of how long it lasts, hair removal cream usually keeps your skin smooth and hair-free for about seven to ten days. This depends on how quickly you normally grow hair, and how well you applied the product in the first place. You may notice that after establishing a habit and using this product on a weekly basis, that it takes longer for new hair to grow in. This means you're in a good groove, and you won't have to use as much of the product to achieve the same effects.

Q: Is Hair Removal Cream Safe for All Areas?
A: Just about anywhere but the face. Depending on the product, you can even use this on your head to get a smooth surface after shaving, removing the tiny nubs of hair. You should avoid using any hair removal cream within one inch of a cut or open wound or known irritated skin, like if you're just getting over a rash.
But yes, it's completely safe to use on most of your body. The only problem you're going to run into is its effectiveness. Some formulas are marketed for certain regions on the body because that's where it's most effective. This might be because it's less potent than other products in that brand's lineup.
Q: Can I Use a Hair Removal Cream if I Have Sensitive Skin?
A: You absolutely can, but your options are limited. You already have sensitive skin and enough forward thinking to know that not all skincare products are created equally. Since hair removal cream opens up your follicles and leaves your skin exposed, you have to look out for aloe, vitamin E, and other moisturizing products.
Since your pores are already open, we don't want to subject them to unnecessary damages. You want to close them up with a product left behind, moisturizing and nurturing your skin. If the product you go with has the right ingredients, it should leave your skin softer and smoother, with minor irritation lasting for a few moments at best.
If you're not acquainted with allergic reactions to your skin, it's best to seek out a dermatologist prior to using any hair removal cream for men. Determine if your skin is strong enough to handle the formula through testing before committing to the purchase.