Best Hair Removal Creams For Men in 2022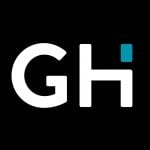 This product guide was written by GearHungry Staff
Last Updated
November 5, 2018
GearHungry Staff
GearHungry Staff posts are a compilation of work by various members of our editorial team. We update old articles regularly to provide you the most current information. You can learn more about our staff
here
.
GearHungry may earn a small commission from affiliate links in this article.
Learn more
It's the future: everybody is going hairless. You don't have two hours to prune, trim and shave everywhere that you'd like to, but you do have a simple secret weapon to handle that mess for you, do it effectively, and save you major time on the clock: hair removal cream. We've gone through eight of the best hair removal cream for men on the market, focusing on getting you smoother skin with less time spent. Hair removal cream comes with its do's and don'ts, which is why we've included a full, comprehensive buying guide below to show you how to use it, where not to use it, and just how effective it can really be.
The Best Hair Removal Cream
Nair Hair Removal Cream for Men
Nair practically perfected hair removal cream, and by far, was the most effective and soothing product on our list. In some cases, it's a bit too effective. If you leave this on past the specific time, even by about ten seconds, it will start to sting. That's a normal feat of just about any hair removal cream, just be sure to plan ahead, because this stuff sticks to your skin even when you hop in the shower. It takes some seriously hot water and melt away, proving its strength and potency.
You won't get a smoother surface of your skin than with Nair. For the cost, you get 13 ounces per bottle, and ingredients like aloe and lanolin to help repair your skin after the chemicals have stripped the hair away. One of our favorite parts about Nair is the extremely short ingredients list. Nothing unnecessary, just what needs to be included for that perfectly smooth feeling when it's been wiped away. Be sure to also check out our list of the best body groomers for more great items like this.
Key Features:
13 ounces per bottle
Pump-action dispenser
Contains lanolin and aloe for skin rejuvenation
Specification:
Brand

Nair

Model

CHU58855

Weight

1.1 pounds
Waterproof enough to stay on while you're in the shower
Designed to work well with thick, coarse hair
Hard to wash off your hands after application
Potent formula, needs to be used with caution
Fresh Balls Hair Removal Cream for Men
Now this is designed for manscaping. This isn't going to remove your hair the second it touches your skin, but rather help you get the closest, softest shave of your life. Designed to be used on your nether region, Fresh Balls is basically the best pre-shave ever, but doesn't actually remove the hair with chemical properties. Instead, it reduces irritation throughout your entire shave and maintains smooth, non-irritable skin afterwards as well. The best part is, it doesn't use aluminum or talcum or any of those harmful ingredients.
Fresh Balls does create this powdery feeling on your manly area, and that's not necessarily a good thing. This can be wiped away with ease, and while it's there to maintain freshness throughout the day, it can be a little awkward feeling. That being said, there's nothing better when it comes to maintaining perfect hygiene and cleanliness down there. It's like a deodorant for your balls without all the harmful ingredients.
Key Features:
3.4 ounces per purchase
Simple squeeze tube applicator
Prevents skin from feeling irritated without using talcum powder
Specification:
Brand

Fresh Body FB

Weight

4 ounces
Soothes the second it touches your skin
Removes itching during and after the process
Does not remove hair on its own, needs to be used with a razor
Creates a powdery feeling over the applied area
Veet Gel Hair Removal Cream
Veet was a close runner-up. When you look at it, they clearly market it to women. When you read the user reviews? It's either men or women who bought it for their husbands: this stuff is magic, and works well to create a properly manscaped nether region. The main downside is the application length: it takes a full five minutes to really do its magic, and while it doesn't leave any hair behind, when you're doing multiple areas and can't apply it everywhere at the same time, this becomes a bit of a chore.
Apart from that, the scent is unpleasant, but that's not really the focus. The point is that it works, and works well. You get a decent value-to-volume ratio for the price, and a simple pump-action dispenser so you won't be wasting product by trying to squeeze it out of a tube. Aloe and vitamin E help to soothe your skin, so any reaction from the chemical will be swift and vanish without a trace. The effects of Veet usually lasts for an about a week, so you can have seven days of nothing but smooth sailing. Our handy guide to the best straight razors features more great products like this.
Key Features:
Comes in a 13.5 ounce container
Pump-action dispenser
Contains aloe and vitamin E for a soothing sensation
Specification:
Brand

Veet

Model

62200809951

Weight

13.6 ounces
Prevents nicks and bumps while smoothing skin
Plenty of uses per container
Hair removal takes five minutes of the formula setting in
Unpleasant aroma
Nad's Hair Removal Cream for Men
Well, you can probably assume what you're supposed to use this product on. Nad's body hair removal for men is designed to leave a smooth, irritation-free surface behind. Depending on if you trim the hedges before you pull the roots, it will do that. This doesn't work too well on coarse, thick hair. If that sounds like you, you'll either have to partake in the additional step of trimming beforehand, or have a rather thin level of hair to start with. That being said, when it works it works wonders.
Nad's is a bit potent, so if you leave it on even ten seconds after the recommended four-minute mark, you're going to feel some stinging. They let you leave it on as long as possible to get the maximum desired effects. For the price you pay, this is the best value: you get 6.8 ounces to a tube, and the results last for anywhere from seven to ten days depending on your personal growth patterns. It beats waxing, and rivals the same results as if you went to get it professionally done. Love this product? Check out our review of the best safety razor for our top picks.
Key Features:
6.8 ounces of product
Easy to use squeeze tube
Aloe and almond oil for smoother skin
Specification:
Brand

Nad's For Men

Model

2947EN24

Weight

9 ounces
Only takes four minutes to work
Designed with male hygiene in mind; leaves a neutral scent
If you wait more than ten seconds over the line, you'll start to feel stinging
Not designed for use on coarse hair
The Bare Pair Hair Removal Cream
This isn't just a body hair removal cream, it's two of them in a total management system. First you apply the basic balm to start taking the hair off, then you get to use the included hair-scraping gloves to remove all of the loosened hair. That's where the Calm Balm comes in, so soothe your skin and add an extra layer of protection. Does it feel fantastic from start to finish? Yes. Is it good for coarse hair? Not so much. There's an imbalance of balms, for starters. We wish there was more Calm Balm to really pamper yourself, especially for the price.
Apart from that, while the glove is fantastic and helps to get in those hard-to-reach spots for guys, it's a pain in the rear end to clean afterwards. Everything in this kit is easy to use, and even after leaving it on a bit too long, we weren't really feeling much of a chemical burn, which is always something to be happy about. The Bare Pair is definitely a more pampering experience, but when you're trying to plow the land in man town, what better way than to really drive the point home? Find more great products like this by checking out our guide to the best beard trimmers.
Key Features:
Includes two balms and a hair-removal glove
Easy squeeze tubes
Designed to work with manscaping like a dream
Specification:
Brand

ballsBALM

Model

012011

Weight

12 ounces
Hair removal glove works to flawlessly pull all the loose hair off and leave smooth skin behind
Soothing properties of the Calm Balm leave your skin feeling silky smooth
Imbalanced ratio of balms
Hair removal gloves works well, but is a pain to clean afterwards
Veet Hair Removal Cream for Men
We talked earlier about Veet and how it was marketed for women. It turns out that while the women-specific product was better than this one for men, their male version actually has a lot of good things going for it as well. You'll be able to enjoy the freshly cleared areas of your body, even if you have coarse hair. This is a bit tougher, working well on thicker spots to leave it silky smooth and ultra soft. You're able to leave it on for a bit longer to get that desired effect.
It doesn't have the top-notch list of ingredients we were hoping for, but after trying the other version we had to give it a shot. You only get 200ml per squeeze bottle, but you do get an application spatula so you can apply this to various parts of your body that are normally hard to reach. It works, doesn't sting, and leaves your skin smooth. Redness only lasts for about seven to ten minutes. Don't forget to also check our guide to the best nose hair trimmers for more great products like this.
Key Features:
Easy to use squeeze tube
Includes application spatula for easy use
Designed to work on coarse hair
Specification:
Brand

Veet

Model

3029771

Weight

7 ounces
Quick action hair removal cream works in obscure areas, like pits and buttocks
Designed to work with all skin types
Contains talc, not good for your skin
Only 200 ml of product for the price
Nair Men's Hair Removal Cream
Nair is coming back into the narrative. This solution comes in a spray can, which has its ups and downs. For one, the product life is extended because it uses so little. On the flip side, since you can't control it as easily as a cream, it tends to get everywhere. You need precision, but the result is excellent. Smooth, silky skin with no hair left in its wake. This works well on sensitive skin types, thanks to the presence of fruit extract and natural oils.
The only negative to this is the spray getting to other parts of your body that you don't want it. We don't recommend manscaping with this for obvious reasons,  but it will work well on other areas of your body, such as your chest. You're four minutes away from smoother skin with Nair, and with the pain-free process, it just makes it that much more tempting.
Key Features:
Six ounces per purchase
Comes in a simple spray can with cap
Avocado oil and fruit extract, among other ingredients, for a natural soothing sensation
Specification:
Brand

Nair

Model

boi-opp-klo-uyi5939

Weight

8 ounces
Four-minute solution to smooth, hairless skin
Designed to work well with normal and sensitive skin types
A lot of product gets wasted from the spray
Easy to get in places you don't necessarily want it
Hair Removal Cream For Men Buying Guide & FAQs
You want to get smoother, sexier, and cut down on how long it takes you to get ready in the morning. We feel you. Whether it's to save time or to look your best, to skip a calendar week of shaving, it's your business. Our business is getting you the very best hair removal cream, and fortifying your selection of male grooming products.
How We Chose Our Selection of Hair Removal Creams
Quality - Quality is the cumulative of the rest of our criteria. Overall quality will depend on ease of use, ingredients, and just how effective the hair removal cream really is.
Reviews - User reviews are basically the best way for us to determine what's worth our time, and what's worth our money to purchase and test. User reviews are the first look you get into a product, and help shape the fate of how well it's going to do (or at least be received).
Ingredients - You're using something serious on your skin. We've done our best to ensure that every hair removal cream has the best ingredients possible, especially for those of you with traditionally sensitive skin.
Ease of Use - We put this into how long you have to leave it on, and if the solution is simple to lather or needs to be used straight-up. The easier to use, the less time you'll waste, and the better your schedule is looking.
Effectiveness - Whether it works or not. We'll get into this a bit in-depth throughout the guide, but you need a product that gets rid of all the hair, not just the thin spots. Guys with thicker hair will have less options available to them.
Brand - Brand is big in this space. You're using a low-grade chemical to cleanse your skin of hair, and a reputable company is the number one thing on your checklist to ensure you're putting something quality on your body. We've done a proper job at selecting reputable brands so you don't have to dig through hours of reviews.
Price - You'd be lying to yourself if you said price wasn't an option. Men often hit the snag of, "Well, that's expensive, I can just use my razor." Yeah, but then razors get expensive when you shave multiple parts of your body. Take the price into consideration in accordance to how much time you save, and see if it's still worth it.
Features to Look for in Hair Removal Creams
Hair Texture - Some hair removal creams for men completely dodge certain hair types. If your hair is really coarse and rough, you might have to use a removal cream twice. Nobody wants to do that. If you grow two hairs out of each follicle (common problem), you might need something with a bit more strength.
Usage - Well, where are you going to be using it? You should also be asking yourself the question of how much you're going to be using at one time. Pay attention to the label and the brand, and find out how their product is going to be on your skin.
Skin Type - Whether you have eczema, psoriasis, or anything else that constitutes as sensitive skin, your options are going to be limited. Rough-as-nails skin? Congratulations. Your options are wide open. You'll have to look at the labels closely when it comes to your skin type.
Ingredients - Look for soothing ingredients such as aloe vera and vitamin E. The ingredients are going to dictate how healing the solution is, and also how harsh it can be on your skin. Be as careful as possible when it comes to the ingredients list, and try to have a bullet point page of your known allergies by your hand just to be safe.
Tips on How to Apply Hair Removal Cream Safely
1. Always Pay Attention to the Bottle
If you aren't listening to the very specific time frame on the bottle, you're going to have a bad time. Hair removal cream can be irritable if you aren't careful. Most brands tell you to leave it on for about sixty seconds, and anything longer than that, it starts digging into your hair follicles. It can burn if you aren't paying attention. Always listen to the bottle, we can't preach this enough.
2. Start Small
If this is your first time using a hair removal cream for men, or even just your first time using a new brand, you want to use it in a small area as a test before you go to town. You might have a reaction to one brand, despite another being completely fine. This will also show you how effective that one brand is at removing hair. Nobody uses a hair removal cream with the intention of having to use it again the next day.
3. Wipe Gently
Some of these aren't supposed to be followed immediately by a shower. You might need to use a dry cloth to wipe away the solution (and the hair). Your skin is vulnerable, because it was just chemically stripped of the hair it's been growing for you. Wipe gently to prevent irritation, and reduce reddening to last as short a time as possible.
4. Sensitive Skin Means Sensitive Areas
The skin on your nether region is not the same skin that's on your chest. Seriously. Don't make the mistake of using this for manscaping if the package doesn't exclusively state that it can be used for that, or at the very least that is it good for sensitive skin. Your nether region skin is more sensitive and porous than the skin on the rest of your body, so treat it with care and avoid an unpleasant time.
Shaving vs. Hair Removal Creams
Shaving comes with a much higher chance of ending up with ingrown hairs. Truth is, most men don't understand that there's a correct way to shave every different part of their body. No, simply "Looking like I have a smooth shave" isn't enough. If you go against the grain, you're doing it wrong. Did you know that there are over fifteen different hair growth angles on the average man's face? Yeah. We've all been doing it wrong for a while (well, most of us).
So unless you enjoy spending the time going with the grain, you're going to have a bad time. Not only that, but hair removal cream is something you can use just before you hop in the shower. You let it set for the time limit while you tend to other grooming, and it's a piece of cake. No additional time required.
Is that to say that shaving your body is completely inferior to using the best hair removal cream for men? No, not at all. Shaving is still an excellent option. It comes down to how sensitive your skin is, and if you're going to be okay after utilizing one of the two methods.
On the flip side of things, shaving usually offers less immediate irritation. If you have eczema, a lot of these creams are off-limits unless you want to break out in red blotches for two to six hours. That puts shaving a lot higher on the totem pole of options.
So what does it come down to? Hair removal cream is faster than shaving, and offers a longer-lasting, smoother result. Shaving gives you more control, and there's no chance of leaving the product on too long and enduring skin irritation or damage. It comes down to preference and time.
Hair Removal Cream FAQs
Q: What is a Hair Removal Cream?
A: Think of how long it takes to shave various areas on your body, and how frequently you have to do it. Now think of a simple, inexpensive solution to ensure you never have to shave again. Hair removal cream is a mixture of skin-soothing ingredients and light-grade chemicals that strip the hair off of the contact area.
These usually have a certain time limit that you should leave them on before washing them away and removing your hair. You apply hair removal cream to the desired areas, wait, clean it away, and your hair is travelling down the drain. It's that simple, and lasts for longer than shaving, though not quite as long as body waxing.
Q: How Effective is Hair Removal Cream?
A: Hair removal cream is arguably a more effective method of hair removal than traditional shaving with safety razors, at least for areas that aren't your face. If you're used to trimming your arm hair or thick thigh hair (it's okay guys, it's the 21st century, being hairless is more attractive), you'll be able to see long-lasting results with hair removal cream.
In terms of how long it lasts, hair removal cream usually keeps your skin smooth and hair-free for about seven to ten days. This depends on how quickly you normally grow hair, and how well you applied the product in the first place. You may notice that after establishing a habit and using this product on a weekly basis, that it takes longer for new hair to grow in. This means you're in a good groove, and you won't have to use as much of the product to achieve the same effects.
Q: Is Hair Removal Cream Safe for All Areas?
A: Just about anywhere but the face. Depending on the product, you can even use this on your head to get a smooth surface after shaving, removing the tiny nubs of hair. You should avoid using any hair removal cream within one inch of a cut or open wound or known irritated skin, like if you're just getting over a rash.
But yes, it's completely safe to use on most of your body. The only problem you're going to run into is its effectiveness. Some formulas are marketed for certain regions on the body because that's where it's most effective. This might be because it's less potent than other products in that brand's lineup.
Q: Can I Use a Hair Removal Cream if I Have Sensitive Skin?
A: You absolutely can, but your options are limited. You already have sensitive skin and enough forward thinking to know that not all skincare products are created equally. Since hair removal cream opens up your follicles and leaves your skin exposed, you have to look out for aloe, vitamin E, and other moisturizing products.
Since your pores are already open, we don't want to subject them to unnecessary damages. You want to close them up with a product left behind, moisturizing and nurturing your skin. If the product you go with has the right ingredients, it should leave your skin softer and smoother, with minor irritation lasting for a few moments at best.
If you're not acquainted with allergic reactions to your skin, it's best to seek out a dermatologist prior to using any hair removal cream for men. Determine if your skin is strong enough to handle the formula through testing before committing to the purchase.
Sign Up Now
GET THE VERY BEST OF GEARHUNGRY STRAIGHT TO YOUR INBOX