Best Body Washes Every Man Needs In 2021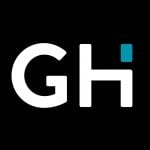 This product guide was written by GearHungry Staff
Last Updated
January 22, 2018
GearHungry Staff
GearHungry Staff posts are a compilation of work by various members of our editorial team. We update old articles regularly to provide you the most current information. You can learn more about our staff
here
.
GearHungry may earn a small commission from affiliate links in this article.
Learn more
The best men's body wash must be able to clean the skin and keep it fresh and smelling great throughout a hard day of work, without drying out too much. Executing the right balance means products that are free from harsh chemicals such as sodium lauryl sulfate and packed with conditioning and moisturizing ingredients which leave the skin feeling clean. Additionally, choosing the right men's shower gel will also depend on personal preferences; the skin type, size of the container, how strong you want the scent to be, price and more.
In this article, we will review our top-rated body wash products, suited for most skin types and needs.
The Best Body Wash For Men
NIVEA Men DEEP Active Clean Body Wash

Featured first on our list is the NIVEA Men DEEP Active Clean Body Wash which comes in a convenient squeeze bottle, pack of 3. This particular product stands out because of its unique qualities such as charcoal infusion, which helps to draw excess dirt, oil, and sweat out of your skin after a long day. And although this product works well to deeply clean your body, it does so without drying out you out completely; which is also an additional bonus. As for the scent, Nivea promises a rich modern scent that will last all the way up to eight hours after use, leaving you feeling clean, fresh and confident for longer.
This product from Nivea is purchased in a pack of 3 16.9 oz bottles so that you get the most for your money. It also stands as the most affordable item on our list. And the fact that this product is also dermatologically tested also means it is safe for sensitive skin as many customers can confirm. Its scent is also appreciated as although it is obviously present, it is not overpowering. Take a look at our top selection of the best bubble baths on the market, as well.
Key Features:
16.9 fl. oz. Bottle
Formulated with Natural Charcoal
Leaves a fresh, long-lasting scent
Deep cleans without drying
Specification:
Brand

Nivea Men

Model

SG_B01329XE2Q_US

Weight

3.7 pounds
JACK BLACK – All-Over Wash


Reduce the clutter in your shower with this single bottle of the JACK BLACK – All-Over Wash. This body wash has been infused with the best ingredients that include jojoba, which helps to retain moisture as well as shea butter which helps to hydrate and moisturize. Each ingredient that forms this product has been well thought out to leave you feeling cleansed and nourished.
The obvious best feature of this particular product is that is it an all-in-one, it can be used for hair, face, and body. Keep your hair moisturized, your face oil-free and your body thoroughly cleansed when you purchased this product that comes as a single 10 oz bottle. you simply need to squirt a small amount each time, so that one bottle can last you for months on end.
Jack Black has dedicated its life to creating the best skincare products for men and this body wash is just one in a long line of high-quality products. Loyal customers love it because of its convenient packaging making it easy to use in the shower. Overall, it offers a great lather and a subtle yet pleasant scent for even the most sensitive skin.
Key Features:
10 oz bottle
Jojoba and Shea butter infused
Multi-purpose
Contains proteins and vitamins
Specification:
Brand

JACK BLACK

Model

9108

Weight

2.06 pounds
Old Spice Men's Body Wash, Swagger Scent, Red Collection

Get six bottles of body wash for the price of one with a single purchase of the product. The Old Spice Men's Body Wash provides great value for money. Just squirt a small amount on a sponge to release all the great features of this product and it will perform its job to give you a smooth finish for up to 8 hours.
The Old Spice brand has been in the business for quite some time. They help many men stay clean and void of body odors by creating top-notch products that cater to the manly physique. Customers have loved this product not just for its great value, but also for its long-lasting scent, and cleansing features – these are all the bonuses that cannot be overlooked.
Key Features:
16 fl. oz. bottles
A single purchase comes as a pack of 6
Created with a scent of cedarwood and lime
8-hour lasting scent
Specification:
Brand

Old Spice

Model

SG_B01N5UO63Z_US

Weight

6 pounds
Brickell Men's Invigorating Mint Body Wash

For an organic option, the Brickell Men's Invigorating Mint Body Wash for Men is infused with rich natural ingredients to take your average shower to a whole new level. This body wash contains both jojoba and glycerin, which work to hydrate and moisturize your skin once all the dirt and grime have been extracted by the same formula. Other ingredients worth mentioning include aloe vera, pro-vitamin B5, Lavender and Vitamin E. This body wash also has a fresh mint scent that lasts hours after use.
The best part about this body wash is that it is 100% natural and also vegan which means there is no animal testing ever involved. Brickell are well known for the creation of top quality products. After being in the game for so long, they have gathered enough expertise to create products that work well for users, so it is no surprise that this body wash is so highly rated. Users continue to love this product – although on the expensive side, it is well worth it as a little goes a long way.
Key Features:
16 oz bottle
contains Jojoba and glycerin
deep cleans and moisturizes
97% natural, 83% organic
Specification:
Brand

Brickell Men's Products

Model

BW134

Weight

1 pounds
FineVine 100% Natural Tea Tree Body Wash

This 100% Natural Tea Tree Body Wash makes it onto our list as the second natural and organic option. It is geared strongly towards defending the body from fungus and bacteria with its various ingredients. Tea tree oil, which is also found in this product, battles fungus whilst combatting lice, and athlete's foot. The olive oil infused in this bath wash further inhibits bacteria causing ailments as well as body odor. And the aloe vera will go a long way when it comes to moisturizing.
Each purchase comes as a pack of two which makes it also an incredibly affordable option for an organic body wash. It can also be used by both men and women as its gentle scent is neither overpowering or unnaturally strong; so a single bottle comes in entirely useful for the whole family. Overall, this product has been such a great hit and it is not difficult to see why. it smells great and best of all, just as the brand promises, it offers great defense against fungus and bacteria.
Key Features:
Anti-Fungal ingredients
100% organic
Deeply hydrating
Anti-Bacterial qualities
Specification:
Brand

FineVine

Weight

1.8 pounds

Get 4 bottles of body wash for the price of one with Irish Spring Body Wash; although it is of great value, it does not sacrifice quality. It is thoroughly exfoliating whilst deeply cleansing your skin efficiently. will thankfully not leave it feeling dry and uncomfortable and also contains odor neutralizing ingredients that will have you feeling fresh after each use.
Users love this product as it still works efficiently even good after the longest, roughest and hardest days. Just squirt, apply and rinse off, and enjoy that fresh feeling for up to 24 hours at a time. Even the slightest application goes a very long way and will provide the deep clean needed each time.
Key Features:
18 fl. oz.
24-hour lasting freshness
Odor neutralizing
Exfoliating ingredients
Specification:
Brand

Irish Spring

Model

10035000456219

Weight

1.39 pounds
Cremo All Season Body Wash

This Cremo product promises a refreshing woodsy scent. Each time you use a bottle of the Cremo All Season Body Wash, you experience pure bliss. As it is infused with a powerful scent of blue cedarwood, cypress and citrus zest, you can expect an all-natural spa experience in the shower. This product is also rich in lather, moisturizing and lightweight. Amongst all its qualities, the best thing is that its natural components that balance your skin throughout all seasons; it even works well in summer when a lightweight solution is required.
With each purchase, you receive two 16 oz bottles, giving you great value for money. Overall, the rich lather, the mild yet soothing long-lasting scent are what can be raved about. Cremo, has done all it can to elevate your experience in the shower.
Key Features:
16 oz. bottle
2 pack scent
Powerful Fragrance
Moisturizing qualities
Specification:
Brand

Cremo

Model

10858098007923

Weight

2 pounds
Oleavine Antifungal Body Wash





Oleavine's Antifungal Soap is a medicated soap for the body that doubles as a body wash. The primary ingredient present is Tea Tree oil extracts which is natural and very effective and curing skin problems and soothing it. It is designed to be used on both the body and on hands and feet, with the tree tea oil acting as an antiseptic that keeps bacteria at bay and stops it from creating food odor, fungus and jock itch. Other than fighting bacteria, this men's soap is loaded with many herbal carrier oils which ensure that your skin will always stay moisturized and act as a shield, protecting from the environmental effects on the skin throughout the day. Like the Every Man Jack body wash, the bar soap by Oleavine does not test its products on animals and does not make use of any animal obtained ingredients. The price is also much better for a vegan and natural body wash.
Dove Men + Care Body Wash





Dove is one of the most popular and longest running brands, catering to skincare needs by providing gentle and mild products. Similarly, when it comes to their line of body washes, the Dove Men+Care body wash is specifically designed for the coarse and rough skin of a man.
A favorite among dermatologists, Dove has implemented a micro-moisture system which other than cleaning the skin thoroughly, moisturizes and revitalizes it as well without leaving any greasy residue behind. The moisturizing properties of the product prevent recurring skin issues. The fragrance is fresh and not overpowering, which is suitable for men who don't want a strong scent lingering on their skin. If you are seeking the best moisturizing body wash, Dove is your best bet. Be sure to combine it with some of the best anti-aging products from our list.
ManCave Cedarwood Body Wash





If you have sensitive skin which is prone to breakouts at the use of irritants, then ManCave's Cedarwood Shower Gel- with its anti-inflammatory ingredients and properties, will be a life-saver. Non-comedogenic, smooth and accommodating towards all skin types, ManCave's Shower Gel cleans while curing skin reactions and minor ailments. The product also combats the effects of a harsh environment or changing seasons, with black pepper oil as one of the key ingredients for soothing and preventing skin tissues from acting up. The presence of oil doesn't prevent the product from getting rid of grime thoroughly, and additionally preserves the layer of natural oil present on the skin, so that adulterants and impurities are unable to penetrate the skin and cause damage.
Nivea Men Energy 3-In-1 Body Wash





Nivea is a well-established and renowned brand of beauty and skin care products for women, and in recent years their lineup of men's grooming products has also become quite popular. The 3-in-1 product is an all in one solution for your body wash, shaving cream and shampoo needs, cleansing and retaining the natural construction of the skin and hair by a single great product. If you want to speed up your shower routine or are unwilling to splurge on three separate products for three tasks, your daily routine will greatly benefit with this. The dirt and sweat accumulated daily on the skin is removed without drying it out and the significant amount of lather is rinsed easily without any residue leftover.
Other than the standard ingredients that make up a good body wash, the Active 3 by Nivea contains mint extracts that really energize and refresh the skin, leaving a cool tingling sensation, and the sunflower oil and avocado extracts calm and moisturize the skin, leaving it smooth and smelling fresh. With frequent use, this product may even eliminate the need for a post-shower moisturizer, making it essentially a 4-in-1 product.
Old Spice High Endurance Pure Sport


Old Spice has aged well over a long period of time, consistently providing high-quality grooming products for men like aftershave, cologne, deodorant etc.
Strong scents are incorporated into their range of body washes, which create rich foaming lather that is welcoming after a hard day of work. Dirt and odor is eliminated effectively by the suds, leaving clean skin with a lingering scent that is attractive and definitely noticeable. Old spice's body wash will act as a comprehensive addition to your skincare regimen; cleaning the pores thoroughly and sealing them with a layer of moisture, without requiring a lot of scrubbing or time. The brand's long-time foothold in the market has allowed them to perfect the formula for their shower products, giving some of the higher end brands a run for their money. The only frustration with this product is the absence of a pump mechanism which will make the application of the product easier and less cumbersome. If the scent of Old Spice products appeal to you, then their Pure Sport Body Wash is one of the best smelling men's body wash available.





Jack Black Turbo Wash energizing Cleanser is another high-end all natural body wash that costs more but gives you bang for your buck. Your pores will open up for this energizing cleanser to scoop out the dirt and the juniper fragrance is great for kickstarting your day. Natural wood-like aromas are fused into the scent, and despite the use of synthetic-free ingredients, the product lathers quite richly, which is not frequent in organic soap products.
The list of natural ingredients present in this cleanser include arnica, rosemary leaves and juniper berry extracts which combat irritated skin and swellings. Jack Black's body cleanser is as premium as it gets and luxurious on the skin. The scent and the lather are what set this foaming gel apart from the other herbal hygiene products on the market. The only minor issue is that the fluid needs to be massaged slowly and rinsed off quite abrasively, as it takes a few repeated rinses to get the product off entirely. Our guide to the best hair removal creams features more great grooming products like this.


Relatively new to the grooming game and generally a new brand, Every Man Jack has garnered a reputation for itself over a short period, producing a plethora of all-natural hygiene products. The ingredients present in their products are effective and don't rely on chemicals. Their Body Wash and Shower Gel contains beneficial oils like clary sage oil, rosemary oil and castor oil, to name a few. The oils work their way into the skin, rejuvenating it and naturally keeping it hydrated throughout a strenuous day. Pores are not clogged due to the non-comedogenic properties of the oils and is in fact better for men with sensitive skin.
A little goes a long way with this product, foaming moderately and leaving a masculine scent which is pleasant and quite faint. Despite being an oil based product, there is no oily layer left behind. The ingredients, other than being organic are cruelty free which is a commendable move towards a safer environment, and is free of any type of synthetic dyes.




Pure and gentle, sensitive skin will be grateful for the Tea Tree body wash by Art Naturals. The Tea Tree Oil present in the product has anti-fungal features which heal preserve the natural texture of the skin. Combined with this are refreshing peppermint, oregano and eucalyptus oils which make showering absolutely delightful, and your skin will be ready to tackle the day on after feeling refreshed and healthy.
Art naturals' tea tree body wash thoroughly cleanses without relying on chemicals, and is safe for using on the body, nails and hands and feet. Men with an active lifestyle will have their skin pampered without going through a lot of products. Strenuous activity and exertion not only creates sweat but also attract fungi and bacteria. Due to its anti-germ and healing properties, athletes, labour workers and sportsmen should keep this as a staple product in their grooming kits. This body wash lathers up gently into fragrant foam which makes the skin feel luxurious and leaves it feeling hydrated, invigorated, soft and fragrant.
Body Wash Buyers Guide
Different Types Of Body Wash
This comes down to the ingredients used. Most people make the common mistake of "It's a body wash, so it'll do its job no matter what." That couldn't be farther from the truth. We all have different skin types (which we'll get into in a moment), so there is no one-size fits-all solution. To us, there are two main types of body wash that branch off into subgenres, if you will: natural and non-natural, and what effects gel, exfoliating, and moisturizing body washes have. Let's get into it.
When you go with a natural, minimalist body wash that doesn't contain unnecessary components, your skin is 99% assured to react better than non-natural products. These use ingredients that are actually found in nature, treated with other products that are found in nature, and are good for—you guessed it—nature. Less harsh chemicals for the environment, less harsh chemicals being absorbed by your skin. When you have acne or eczema, these are usually the way to go if you want to avoid blotchy, red skin or an itchy feeling that just won't quit.
Non-natural products apply to those of you with Godly skin that the rest of us mere mortals envy to no end. For you, it doesn't affect you one way or the other—natural or non-natural—but this does have one benefit for you: cost effectivity. One of the negative attributes to buying all-natural products, especially body wash, is that the market hasn't evened out. There are still more products being manufactured with non-natural products than all-natural products; companies haven't found a way to make them for cheaper, so if your skin isn't easily affected non-natural products, you'll be saving some dosh.

Gel Wash – While gel wash is thicker and you feel like you get more, you do have to put on a little more to get the full effect. Gel wash is great for those with eczema—if you have dry skin that feels devoid of moisture when you get out of the shower, gel wash can help.
Exfoliating Wash – This is the ticket when you have rough, dry, or cracked skin. The beautiful thing about body wash is that you can use it virtually anywhere, so if your knees, back, elbows, or anything in between are covered in dry, dead skin, you'll be able to abolish them with exfoliating body wash.
Moisturizing Wash – This is the ultimate solution for those suffering from dry skin. It may not flake, but it just doesn't look hydrated, you have this consistent look of being tired or feeling your face stretch tightly whenever you smile. That's where moisturizing wash comes in to bring back the elasticity to your skin, and keep it feeling refreshed.
Skin Types
If you're part of the 99% of us who fall into one of these categories, you have an issue with your skin in some fashion. If you're looking to get the best effects out of your body wash, it's good to know your skin type and how it's going to affect which labels you should be looking at. There are some of the most common skin types that most American males suffer from.
Sensitive – Everything bothers your skin, and you're not alone. A lot of us have sensitive skin, and it doesn't get classified as anything like eczema or psoriasis—you've just had a few minor reactions to certain body washes and other products that is unfavorable. You know that your skin just doesn't get along with every type of product, so you need to look out for all-natural items.
Dry – This may sound simplistic, but it's not. Your dry skin isn't allowing anything in: moisturizing creams, skincare products, or anything. Body wash can open the flood gates of your pores, allowing healing products in (your body wash will do a little bit of healing for you, too), and keeping your skin less prone to encountering issues that dry it out. Think of it like a medicine for your skin, and a shield when you step out of the shower.
Acne – Most of us have some form of acne, even if it's just a little bit on your upper back or beneath your arms. When you hit your mid-thirties, you'll notice it on your face like you're a teenager, too. That's not a good time. Body wash is your first line of defense. Even if you use an exterior product out of the shower, you need a clean slate to work with.
Shelf Life of Body Wash
Guys will often make one simple mistake: using body wash after it's expired. It's not a marketing tactic, fellas, it's actually potentially hazardous to your health. If your body wash has an expiration date of six months to one year, it probably contains some all-natural products in there. Even those that don't contain all-natural products still have a shelf life.
When you use expired body wash, you're opening yourself up to possible bacterial infections. Yeah—it's no joking matter. Pay attention to the shelf life of your body wash. The more all-natural ingredients in it, the more likely you are to see a short shelf life.
Body Wash FAQ
Q: How To Apply Body Wash?
A: If you're reading this and thinking, "I know how to apply body wash," there's a good chance that you're wrong. Most men end up wasting half of their product by not using it properly. Follow these quick steps so ensure you're not just sending money right down the drain.
Fill Your Palm
Don't pour a mountain into your hand. That's the first way that you're losing money, and not getting the full effect out of your body wash. Put a coin-sized dollop on your palm. You don't want to have this run-off when you do the next step.
Lather Properly
If you rub your hands together and a bunch of foam just shoots off from the center of your hands, you're doing it wrong. Keep your hands together until foam starts to come up between your fingers, and that's when you know that you've done it right. Time to apply.
Application
You may not want one, but you really should consider getting a tool like a sponge or a loofah. Applying body wash is going to dig deep into your skin, pull out all the dirt and oils, but it's not going to hit every area without a bit of help. The best ways to apply body wash are:
Sponges – Big ole sponges that are intended for bathing are the best for this. The sponge gently scrubs your skin, aiding in getting all of the dirt and compiled oils out of your pores with ease. It gives you more reach over tough areas like your back and behind your neck, where your hands just aren't cutting it.
Loofahs – Much like sponges, loofahs are great to get those hard-to-reach areas nice and clean, especially the height of your back and behind your next. With loofahs, you want to ensure that they are dried appropriately so they don't harbor bacteria.
Washcloths – With a little less reach than our other options, wash cloths are probably the best tool at properly cleaning your body. Bonus: they don't build bacteria as easily when they dry. Less reach, more powerful scrub.
Conclusion
This concludes our review of our top rated body washes for men (ideal gifts). Our selections have kept the general needs and varying requirements of the modern man. These body washes will scrub away the worries of the day as well as help take on a new day of work and challenges, with the alluring fragrances invoking confidence and keeping you smelling and feeling fresh.
Sign Up Now
GET THE VERY BEST OF GEARHUNGRY STRAIGHT TO YOUR INBOX