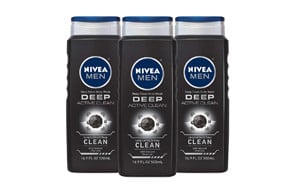 NIVEA Men DEEP Active Clean Body Wash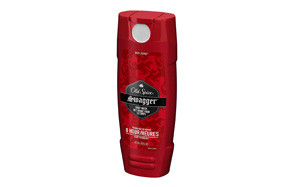 Old Spice Men's Body Wash Swagger Scent Red Collection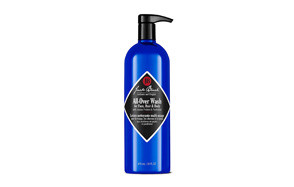 JACK BLACK – All-Over Wash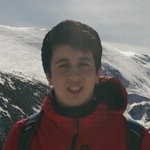 The best men's body wash must be able to clean the skin and keep it fresh and smelling great throughout a hard day of work, without drying out too much. Executing the right balance means products that are free from harsh chemicals such as sodium lauryl sulfate and packed with conditioning and moisturizing ingredients which leave the skin feeling clean. Additionally, choosing the right men's shower gel will also depend on personal preferences; the skin type, size of the container, how strong you want the scent to be, price and more.
In this article, we will review our top-rated body wash products, suited for most skin types and needs.
The Best Body Wash For Men
Body Wash Buyers Guide
Different Types Of Body Wash
This comes down to the ingredients used. Most people make the common mistake of "It's a body wash, so it'll do its job no matter what." That couldn't be farther from the truth. We all have different skin types (which we'll get into in a moment), so there is no one-size fits-all solution. To us, there are two main types of body wash that branch off into subgenres, if you will: natural and non-natural, and what effects gel, exfoliating, and moisturizing body washes have. Let's get into it.
When you go with a natural, minimalist body wash that doesn't contain unnecessary components, your skin is 99% assured to react better than non-natural products. These use ingredients that are actually found in nature, treated with other products that are found in nature, and are good for—you guessed it—nature. Less harsh chemicals for the environment, less harsh chemicals being absorbed by your skin. When you have acne or eczema, these are usually the way to go if you want to avoid blotchy, red skin or an itchy feeling that just won't quit.
Non-natural products apply to those of you with Godly skin that the rest of us mere mortals envy to no end. For you, it doesn't affect you one way or the other—natural or non-natural—but this does have one benefit for you: cost effectivity. One of the negative attributes to buying all-natural products, especially body wash, is that the market hasn't evened out. There are still more products being manufactured with non-natural products than all-natural products; companies haven't found a way to make them for cheaper, so if your skin isn't easily affected non-natural products, you'll be saving some dosh.

Gel Wash – While gel wash is thicker and you feel like you get more, you do have to put on a little more to get the full effect. Gel wash is great for those with eczema—if you have dry skin that feels devoid of moisture when you get out of the shower, gel wash can help.
Exfoliating Wash – This is the ticket when you have rough, dry, or cracked skin. The beautiful thing about body wash is that you can use it virtually anywhere, so if your knees, back, elbows, or anything in between are covered in dry, dead skin, you'll be able to abolish them with exfoliating body wash.
Moisturizing Wash – This is the ultimate solution for those suffering from dry skin. It may not flake, but it just doesn't look hydrated, you have this consistent look of being tired or feeling your face stretch tightly whenever you smile. That's where moisturizing wash comes in to bring back the elasticity to your skin, and keep it feeling refreshed.
Skin Types
If you're part of the 99% of us who fall into one of these categories, you have an issue with your skin in some fashion. If you're looking to get the best effects out of your body wash, it's good to know your skin type and how it's going to affect which labels you should be looking at. There are some of the most common skin types that most American males suffer from.
Sensitive – Everything bothers your skin, and you're not alone. A lot of us have sensitive skin, and it doesn't get classified as anything like eczema or psoriasis—you've just had a few minor reactions to certain body washes and other products that is unfavorable. You know that your skin just doesn't get along with every type of product, so you need to look out for all-natural items.
Dry – This may sound simplistic, but it's not. Your dry skin isn't allowing anything in: moisturizing creams, skincare products, or anything. Body wash can open the flood gates of your pores, allowing healing products in (your body wash will do a little bit of healing for you, too), and keeping your skin less prone to encountering issues that dry it out. Think of it like a medicine for your skin, and a shield when you step out of the shower.
Acne – Most of us have some form of acne, even if it's just a little bit on your upper back or beneath your arms. When you hit your mid-thirties, you'll notice it on your face like you're a teenager, too. That's not a good time. Body wash is your first line of defense. Even if you use an exterior product out of the shower, you need a clean slate to work with.
Shelf Life of Body Wash
Guys will often make one simple mistake: using body wash after it's expired. It's not a marketing tactic, fellas, it's actually potentially hazardous to your health. If your body wash has an expiration date of six months to one year, it probably contains some all-natural products in there. Even those that don't contain all-natural products still have a shelf life.
When you use expired body wash, you're opening yourself up to possible bacterial infections. Yeah—it's no joking matter. Pay attention to the shelf life of your body wash. The more all-natural ingredients in it, the more likely you are to see a short shelf life.
Body Wash FAQ
Q: How To Apply Body Wash?
A: If you're reading this and thinking, "I know how to apply body wash," there's a good chance that you're wrong. Most men end up wasting half of their product by not using it properly. Follow these quick steps so ensure you're not just sending money right down the drain.
Fill Your Palm
Don't pour a mountain into your hand. That's the first way that you're losing money, and not getting the full effect out of your body wash. Put a coin-sized dollop on your palm. You don't want to have this run-off when you do the next step.
Lather Properly
If you rub your hands together and a bunch of foam just shoots off from the center of your hands, you're doing it wrong. Keep your hands together until foam starts to come up between your fingers, and that's when you know that you've done it right. Time to apply.
Application
You may not want one, but you really should consider getting a tool like a sponge or a loofah. Applying body wash is going to dig deep into your skin, pull out all the dirt and oils, but it's not going to hit every area without a bit of help. The best ways to apply body wash are:
Sponges – Big ole sponges that are intended for bathing are the best for this. The sponge gently scrubs your skin, aiding in getting all of the dirt and compiled oils out of your pores with ease. It gives you more reach over tough areas like your back and behind your neck, where your hands just aren't cutting it.
Loofahs – Much like sponges, loofahs are great to get those hard-to-reach areas nice and clean, especially the height of your back and behind your next. With loofahs, you want to ensure that they are dried appropriately so they don't harbor bacteria.
Washcloths – With a little less reach than our other options, wash cloths are probably the best tool at properly cleaning your body. Bonus: they don't build bacteria as easily when they dry. Less reach, more powerful scrub.
Conclusion
This concludes our review of our top rated body washes for men (ideal gifts). Our selections have kept the general needs and varying requirements of the modern man. These body washes will scrub away the worries of the day as well as help take on a new day of work and challenges, with the alluring fragrances invoking confidence and keeping you smelling and feeling fresh.