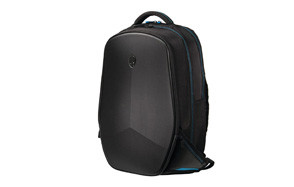 Alienware 17-inch Vindicator 2.0 Gaming Laptop Backpack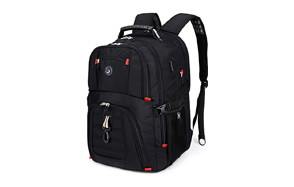 SHRRADOO Gaming Backpack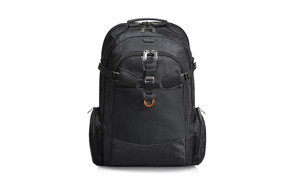 Everki Titan Checkpoint Friendly Gaming Backpack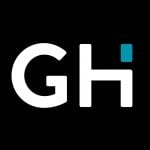 You might think that any old backpack will do when it comes to finding something to carry around your laptop or games consoles, but you'd be wrong. Ordinary backpacks often do not have all the necessary features included in them to ensure that your laptop is protected from other people and the weather. If you have a laptop and want to ensure that it stays safe from external damage, while staying comfortable at the same time, then check out our list of the best gaming backpacks and find something that you can use and ditch that old college backpack, the time has finally come to let it go.
The Best Gaming Backpack
Gaming Backpacks Buying Guide & FAQ
How We Chose Our Selection of Gaming Backpacks
When deciding on our selection of gaming backpacks we try to take everything into account that you would, too. This helps give us the best idea of whether or not the products we pick are worth picking and also if you are likely to take our advice at all.
Price - We try to find a nice balance between affordability and function. It would be ridiculous to choose all our backpacks that are over $200 or so as it can often be hard to justify spending that much on a bag. Conversely, we know that you have to spend money for quality and functionality, so picking any old $10 backpack will not do.
Build quality - We want the backpacks that we choose to be reliable. This means that we need the zippers to withstand daily use, the material to be durable and ensure that it is comfortable enough for anyone to wear all day long with even the heaviest of laptops inside.
Reviews - Looking at reviews from people who have purchased the items gives us a great indication of something that we might have otherwise missed. These anecdotal reports show off the effectiveness of the product being used exactly what it was designed for.
Style - We understand that no one wants to walk around with an ugly backpack strapped to them, so style is always important. Furthermore, we like backpacks that offer much more than a simple means to carry something from A to B, which is why we have tried to find bags with useful inner pockets for the best organization.

Features To Look For In Gaming Bags
We've considered the essentials and, as far as we're concerned, these are the features you should look for in gaming backpacks.
Storage - There needs to be enough room to store you laptop, consoles and controllers, but also have extra compartments that can act as a smartphone or passport holder when on the move.
Weatherproof - Electronics and rain don't mix well, so ensure that your gaming laptop bag is either waterproof or comes with a rain cover to keep everything protected.
Weight - Find the right balance between weight and comfort. Many of these bags are lightweight due to the knowledge that your laptop could weigh it down more and there is little worse than the aches and pains of your shoulders caused by carrying a laptop around all day.
Size - The backpack must be large enough to carry your laptop and have room to spare as this can help prevent thieves identifying what is in your backpack and taking advantage. In addition to your laptop, there also needs to be space for your cables and anything else you need to take with you.
Bottle Holder - Because everybody needs to stay hydrated during intense and often mammoth gaming sessions. The bottle holder is essential for ensuring that you have the energy to continue, even though you've been saying just one more game for the past two hours.
Gaming Backpack FAQ
Q: What is a gaming backpack?
A: A gaming backpack is exactly what the name suggests: a backpack that can be used to carry gaming equipment safely. It is usually a backpack with laptop protection, as the last thing anyone wants is finding their prized possession has gotten damaged during their journey.
Q: Why do I need a gaming laptop backpack?
A: If you are a gamer, then purchasing a gaming laptop backpack will give you the peace of mind to transport your laptop from A to B without worrying about damage. They also typically come with many different compartments to store cables, the mouse, and more.
Q: What gaming gear can I store in my gaming backpack?
A: All kinds of gaming gear! Here are just some ideas.
Controller - In case you need to kill some time on your Nintendo Switch or other console, these gaming backpacks will have ample room for you to carry at least one controller
VR Headset - Because sometimes real-life just isn't exciting enough. Many laptops backpacks now come with dedicated compartments to store your VR headset safety and securely.
Games - Of course you can carry games in your backpack. There is plenty of room to bring what could be your entire catalogue of games spanning numerous consoles and platforms for you to whip out during some downtime on the bus or waiting around for friends to meet up.
Keyboard - LAN Parties aren't really a thing anymore, what with the advent of online multiplayer that, it seems, is the staple of all new games that are released (because who doesn't love idiot 12 year olds trash talking you while you're trying to kick back and relax after a long day?) But that doesn't mean that there isn't a need to stash your keyboard away and carry it over to a friend's house.
The ample storage provided by gaming backpacks give you the chance to fit as much as possible inside so you needn't worry about biking along the street having to balance all manner of extra accessories on your handle bars.
Mouse - While you can't bring your gaming desk or your gaming chair with you, you can still bring your mouse to set up a makeshift game station anywhere you like and try to beat that last level that you are oh-so-close to emerging victorious in.
Energy Drink - Whatever your preferred poison, be it Monster or Mountain Dew or Red Bull or any of the other certainly-not-good-for-you energy drinks on the market, they and gaming go hand in hand.
When looking for a new game backpack, keep in mind that you need to stay refreshed during long gaming sessions, so you will need the space to store your energy drinks for quick and convenient access and will help you chill out a bit when you get no-scope sniped for the one-hundredth time today.
Sources: