Best Gaming Backpacks in 2022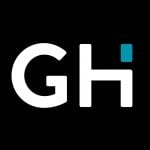 This product guide was written by GearHungry Staff
Last Updated
September 3, 2018
GearHungry Staff
GearHungry Staff posts are a compilation of work by various members of our editorial team. We update old articles regularly to provide you the most current information. You can learn more about our staff
here
.
GearHungry may earn a small commission from affiliate links in this article.
Learn more
You might think that any old backpack will do when it comes to finding something to carry around your laptop or games consoles, but you'd be wrong. Ordinary backpacks often do not have all the necessary features included in them to ensure that your laptop is protected from other people and the weather. If you have a laptop and want to ensure that it stays safe from external damage, while staying comfortable at the same time, then check out our list of the best gaming backpacks and find something that you can use and ditch that old college backpack, the time has finally come to let it go.
The Best Gaming Backpack
Alienware 17-inch Vindicator 2.0 Gaming Laptop Backpack
Alienware is one of the biggest brands in gaming laptops. So when we saw that they had released a gaming backpack, we knew it was going to one of the best. Designed to protect and carry your Alienware 17-inch gaming laptop, this backpack has an in-built shield made from high-density nylon. You could drop the backpack, knock it into a wall, or even hit it with a bat, and your laptop will be protected inside. The rest of the backpack is made from water-resistant nylon, so you're also safe if you get caught in the rain. 
Inside the Alienware 17″ Vindicator 2.0 Gaming Laptop Backpack, you'll find padded pockets to protect your laptop and tablet, as well as several additional pockets. With this amount of interior space, you can carry your laptop, hardware, and more. We also want to give a quick mention to the comfortable, padded straps. Along with the chest strap, they do a great job of spreading the weight between your shoulders, back, and the rest of your upper body. 
Key Features:
High-density nylon armor 
Moulded back panel 
Weather-resistant 
17-inch laptop compartment
Multiple interior compartments 
Padded straps and chest strap 
Specification:
Brand

Alienware

Model

AWV17BP-2.0

Weight

4.62 pounds
Acer Predator Utility Rolltop Gaming Backpack
Acer Predator Utility Rolltop Backpack comes complete with a brilliantly crafted design that ensures the best protection for your gaming laptop. It has been developed with a multitude of inner compartments that make for efficient and organized carrying while also making things easy to find and grab when required.
The straps have enough cushioning to provide comfort when wearing it all day going from place to place wrecking noobs (do the kids still say noobs?) and for added convenience, there is a compartment at the bottom of the backpack to store your power bank and save it getting tangled with your other cables. This backpack is one that will protect your laptop and other electronics from the harshest of weather conditions and ensure that all of your gadgets and gizmos are easily available wherever you travel.
Key Features:
Cushioned back mesh for endless comfort
Water resistant coating and zippers
Headset strap in interior
Lower compartment for power bank storage
Large enough to carry even the biggest laptops
Specification:
Brand

Acer

Model

Utility Backpack

Weight

3.44 pounds
Everki Titan Checkpoint Friendly Laptop Backpack
Everki Titan Checkpoint Friendly Backpack can open out at 180 degrees for simple retrieval without needing to move all your other accessories out of the way and is kitted out with so many sturdy zippers and clips that you might not be able to keep track of them. It is a marvelously designed backpack that is both reliable and functional and is capable of carrying everything you need during your day-to-day.
Its vast interior space makes it great for carrying laptop and computer equipment while still providing space for notebooks, games, racing wheels, gaming mouse pads, and cables. It guarantees excellent organization with possibly hundreds (okay, not hundreds, but a massive amount) of pockets that provide unlimited storage options. Despite its mammoth size, it is surprisingly light so your shoulders won't be cursing you at the end of the day and you can feel as great as you did when you strapped it on in the morning.
Key Features:
Ultra-soft padded laptop compartment
Can fit any size laptop inside (with room to spare)
Water-resistant and waterproof
Great weight distribution with 5-point balance strap
Many pockets for organized storage
Specification:
Brand

Everki

Model

EKP120

Weight

4.42 pounds
Acer Predator Rolltop Backpack
Packed with several organizational pockets and a rolltop feature that makes retrieving your laptop the easiest thing you'll do all day, the Acer Predator backpack not only looks good, it offers excellent functionality, too. It has been designed to be as lightweight as possible so even when lugging around larger laptops or monitors, you won't feel like you have the weight of the world on your back. This is further accentuated by comfortable straps that manage not to dig in to your shoulders on long treks across campus or to a friend's house.
Inside, this roll top backpack is cushioned for greater protection and has enough space to store everything you need to bring with you. From keyboard, to a computer mouse to any extra games you might play (if you get the time), you won't be left with the feeling that you have forgotten something. Its waterproof material makes it trustworthy to take even during the heaviest of rainfall and gives you the confidence that everything will get to your destination bone dry, except perhaps you.
Key Features:
Waterproof material
Rolltop cover makes for easy removal
Comfortable straps
Lightweight
Padded interior
Specification:
Brand

Acer

Model

PBG6A0

Weight

2.9 pounds
Targus Strike Gaming Backpack
Targus Strike Gaming Backpack looks a heck of a lot like the famous Saiyan armor from Dragon Ball Z and while it might not be able to withstand an energy blast from Frieza's fingertip, it can certainly keep your laptop well protected. Boasting an array of zippers and individual compartments, you will be able to fit everything you need in here and still have room for anything you probably don't need but may as well take with you anyway, just in case.
It is cleverly crafted to offer you one of the best gaming backpacks on the market and has oversized padding to really protect your electronics from the hustle and bustle of day-to-day life. Other compartments allow space for power banks, keyboards, and notebooks as well as whatever else you want. For extra protection, a deployable rain cover is on hand if you get caught in the nastiest of storms. Make sure you keep it always handy next to your gaming desk.
Key Features:
Oversized padded compartments
Multiple different storage areas
Sternum straps for extra comfort
Ventilated back area
Hidden pocket for smartphone, wallet and passport
Specification:
Brand

Targus

Model

TSB900US

Weight

2.72 pounds
Lenovo Legion Armored Backpack II
If you've spent thousands on a new gaming laptop, you don't want to risk it getting damaged. The Lenovo Legion 17" Armoured Backpack II has a high-density EVA molded front shield lined with water-resistant PU fabric to protect your precious laptop from damage. It doesn't matter whether you drop the backpack or get caught out in the rain, it will remain undamaged inside. Another reason we love this gaming backpack is that it has a spacious main compartment, large enough to house a 17.3" laptop. On top of that, it has space for your keyboard, mouse, and any other hardware you might need. 
This is also one of the more comfortable gaming backpacks on the market. With adjustable padded shoulder straps, extra back padding, and chest straps, it feels like a high-end hiking backpack. It also offers surprisingly good ventilation, thanks to the mesh design of the padding. All of this functionality and comfort comes at a surprisingly low price when you consider the protection this backpack offers. If you care about your gaming setup, this is the best way to carry it around.
Key Features:
EVA molded front shield
Water-resistant PU fabric lining
Fits 17.3-inch laptops
Multiple hardware compartments 
Adjustable shoulder and chest straps
Specification:
Brand

Lenovo

Model

GX40V10007

Weight

3.18 pounds
The SHRRADOO Laptop Backpack isn't designed specifically for gaming but it makes perfect sense as a gaming backpack. The problem we find with a lot of modern gaming backpacks is that they're designed just to fit your laptop and hardware. There's no space for anything else. This backpack has space for a 17-inch laptop, all of your hardware, and enough clothes to live for a week. If you're a traveling gamer, this is the perfect backpack. 
It has a total capacity of 50L, which makes it bigger than some hiking backpacks. With that sort of space, it's important that the backpack has a solid support structure and comfortable straps. Fortunately, it ticks both of these boxes with a reinforced body and thick, padded straps. Even when it's fully loaded, this is a super comfortable backpack.
Key Features:
50L capacity 
20 independent pockets 
Fits 17-inch laptop 
Adjustable padded strap 
Available in three colors 
Specification:
Brand

Shrradoo

Weight

2.7 pounds
FreeBiz Gaming Laptop Backpack
The FreeBiz Gaming Laptop offers everything you need to carry your gaming rig around with you. First of all, it's super durable. It's made from 1680D ballistic nylon, a material that's water-resistant, stops the contents from getting scratched, and offers some protection against impacts. Aside from buying a backpack with an in-built shield, this is the highest level of protection available. It also has plenty of space. It fits up to 18-inch laptops, has an interior organizer pocket, and features a bunch of exterior pockets. You'll easily be able to fit your laptop, hardware, and everything else you need to go about your day. Plus, it has mesh padding on the adjustable strap and the back, to provide you with long-lasting comfort. 
Key Features:
Made from 1680D ballistic nylon
Water-resistant and scratch-resistant 
Fits up to 18-inch laptops 
Interior organizer pocket 
Adjustable straps and mesh padding 
Specification:
Brand

FreeBiz

Model

8002-18-1

Weight

2.98 pounds
Gaming Backpacks Buying Guide
How We Chose Our Selection of Gaming Backpacks
When deciding on our selection of gaming backpacks we try to take everything into account that you would, too. This helps give us the best idea of whether or not the products we pick are worth picking and also if you are likely to take our advice at all.
Price - We try to find a nice balance between affordability and function. It would be ridiculous to choose all our backpacks that are over $200 or so as it can often be hard to justify spending that much on a bag. Conversely, we know that you have to spend money for quality and functionality, so picking any old $10 backpack will not do.
Build quality - We want the backpacks that we choose to be reliable. This means that we need the zippers to withstand daily use, the material to be durable and ensure that it is comfortable enough for anyone to wear all day long with even the heaviest of laptops inside.
Reviews - Looking at reviews from people who have purchased the items gives us a great indication of something that we might have otherwise missed. These anecdotal reports show off the effectiveness of the product being used exactly what it was designed for.
Style - We understand that no one wants to walk around with an ugly backpack strapped to them, so style is always important. Furthermore, we like backpacks that offer much more than a simple means to carry something from A to B, which is why we have tried to find bags with useful inner pockets for the best organization.
Features To Look For In Gaming Bags
We've considered the essentials and, as far as we're concerned, these are the features you should look for in gaming backpacks.
Storage - There needs to be enough room to store you laptop, consoles and controllers, but also have extra compartments that can act as a smartphone or passport holder when on the move.
Weatherproof - Electronics and rain don't mix well, so ensure that your gaming laptop bag is either waterproof or comes with a rain cover to keep everything protected.
Weight - Find the right balance between weight and comfort. Many of these bags are lightweight due to the knowledge that your laptop could weigh it down more and there is little worse than the aches and pains of your shoulders caused by carrying a laptop around all day.
Size - The backpack must be large enough to carry your laptop and have room to spare as this can help prevent thieves identifying what is in your backpack and taking advantage. In addition to your laptop, there also needs to be space for your cables and anything else you need to take with you.
Bottle Holder - Because everybody needs to stay hydrated during intense and often mammoth gaming sessions. The bottle holder is essential for ensuring that you have the energy to continue, even though you've been saying just one more game for the past two hours.
Gaming Backpack FAQ
Q: What is a gaming backpack?
A: A gaming backpack is exactly what the name suggests: a backpack that can be used to carry gaming equipment safely. It is usually a backpack with laptop protection, as the last thing anyone wants is finding their prized possession has gotten damaged during their journey.
Q: Why do I need a gaming laptop backpack?
A: If you are a gamer, then purchasing a gaming laptop backpack will give you the peace of mind to transport your laptop from A to B without worrying about damage. They also typically come with many different compartments to store cables, the mouse, and more.
Q: What gaming gear can I store in my gaming backpack?
A: All kinds of gaming gear! Here are just some ideas.
Controller - In case you need to kill some time on your Nintendo Switch or other console, these gaming backpacks will have ample room for you to carry at least one controller
VR Headset - Because sometimes real-life just isn't exciting enough. Many laptops backpacks now come with dedicated compartments to store your VR headset safety and securely.
Games - Of course you can carry games in your backpack. There is plenty of room to bring what could be your entire catalogue of games spanning numerous consoles and platforms for you to whip out during some downtime on the bus or waiting around for friends to meet up.
Keyboard - LAN Parties aren't really a thing anymore, what with the advent of online multiplayer that, it seems, is the staple of all new games that are released (because who doesn't love idiot 12 year olds trash talking you while you're trying to kick back and relax after a long day?) But that doesn't mean that there isn't a need to stash your keyboard away and carry it over to a friend's house.
The ample storage provided by gaming backpacks give you the chance to fit as much as possible inside so you needn't worry about biking along the street having to balance all manner of extra accessories on your handle bars.
Mouse - While you can't bring your gaming desk or your gaming chair with you, you can still bring your mouse to set up a makeshift game station anywhere you like and try to beat that last level that you are oh-so-close to emerging victorious in.
Energy Drink - Whatever your preferred poison, be it Monster or Mountain Dew or Red Bull or any of the other certainly-not-good-for-you energy drinks on the market, they and gaming go hand in hand.
When looking for a new game backpack, keep in mind that you need to stay refreshed during long gaming sessions, so you will need the space to store your energy drinks for quick and convenient access and will help you chill out a bit when you get no-scope sniped for the one-hundredth time today.
Sources: 
Sign Up Now
GET THE VERY BEST OF GEARHUNGRY STRAIGHT TO YOUR INBOX