Best Massage Chairs In 2022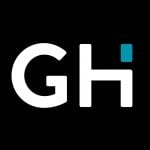 This product guide was written by GearHungry Staff
Last Updated
November 27, 2018
GearHungry Staff
GearHungry Staff posts are a compilation of work by various members of our editorial team. We update old articles regularly to provide you the most current information. You can learn more about our staff
here
.
GearHungry may earn a small commission from affiliate links in this article.
Learn more
As modern humans, it's common for many of us to be driven by the 'fast life'. Our minds are ever increasingly losing their ability to slow down, which only leaves room for anxiety, stress and depression to seize. Knowing the threats that surround our sanity, the notion of having regular massages as a form of both mental and physical therapy is critical. Unless your skin is akin to an eggshell, most of us will agree that massages are essential for improving general health. They assist with making us feel human again, by reducing both our stress and blood pressure levels, through the reduction of tension in the muscles. So, what better way to keep your humanity intact than having your very own massage chair? After a hard day's work, destressing in your favorite massage chair accompanied by a great movie is one of the best ways to revitalize your being and be wholesome again. However, don't rush to purchase a chair just yet. Start by having a read through this article in which we highlight the very best massage chairs on the market. There's a chair here for everyone, whether you're in need of the ultimate relaxation chair or one that does the job like a pro.
The Best Massage Chair
Real Relax Zero Gravity Massage Chair Recliner
The Real Relax Massage Chair is the first on our list and the epitome of value for money in the universe of massage chairs. This is a classy full body massage chair from fabric to intricate stitching, with no seam out of place. The Real Relax chair features the most recent ergonomic chair design meant to offer users the ultimate level of comfort whenever this recliner is in use. It offers a zero-gravity design, vibration, a heating function, a foot roller, and a full-body airbag; features that are also common in many of the most expensive massage chairs. The only difference between those chairs and the Real Relax is its affordable pricing.
Additionally, the recliner feature in this chair enables you to enjoy comfort in various positions, from sleep to entertainment and even to rest. It also has a remote manual that can set a timer for up to thirty minutes and also customize your massage to suit your individual needs. Overall, the Real Relax makes for a great gift for office workers, sub-health people, or for use at home and office. 
Key Features:
3 colors
400 pound maximum weight
Bluetooth audio play
50 airbags
8 massage neck and back rollers
One-button zero-gravity design
Specification:
Brand

Real Relax

Weight

200 pounds
Best Choice Products PU Leather Massage Chair
Built with a sturdy metal frame and easy-to-clean faux leather, the Best Choice Recliner Ottoman is a chair that has been developed by many professionals to ensure that it stays in top shape for the longest time. It comes equipped with nine intensity levels, five pre-programmed massages, and two modes that knead the thighs, upper and lower back as well calves. To provide optimal lounging comfort, this product features a pair of armrests, along with a backrest with both double padding and soft cushions on the seat. Use the attached wireless massage controller to switch between massage settings conveniently to enjoy the full benefits of this chair. Have your next massage the way you want it to be, down to your last muscle.
And for more quality pieces of furniture, check out our guide to the best accent chairs.
Key Features:
2 colors
Easy-to-clean PU leather
Provides massage and heating comfort
Comfortable recline with separate footrest
Wireless controller
5 pre-programmed massages and 9 intensity levels
Specification:
Brand

BEST CHOICE PRODUCTS

Model

SKY2892

Weight

45 pounds
SMAGREHO 2020 New Massage Chair Recliner
The SMAGREHO 2020 New Massage Chair Recliner is an ergonomic wonder of a product that allows you to efficiently target whatever aches and pains you feel after a hard session at the gym, or to give you some welcome relief from that bothersome chronic pain that makes it difficult to concentrate.
The zero-gravity design allows you to recline fully and raise the footrest as high as you need, which reduces pressure on the heart to improve circulation and accelerate recovery time. Its armrest linkage ensures your arms remain comfortable for the duration, and with airbags everything (literally), you get an all-in-one massager that doesn't just feel good, but also looks good. There are three colors to choose from as well, including Black, Blue, and Brown, to make it stand out in your home, whether this is the bedroom, living room, office, or even your balcony to watch the sunset in unrivaled comfort.
For all day relaxation, there are few better options, especially with Bluetooth audio play and a wide variety of intensity levels to find the ideal setting. The six preset functions will also come in useful for beginners, ensuring you can treat your aching and weary muscles with no hassle at all.
Key Features:
3 colors
Zero-gravity design
Arm rest linkage system for reclining comfort
Airbags over shoulders, arms, neck, and more
Bluetooth audio play
Adjustable massage intensity
Kahuna Massage Chair LM-6800
Some might think the Kahuna Massage Chair LM-6800 has too much going on that it's impossible to get to grips with it all. However, while it may boast more features than you've ever come across when choosing a massage chair, you'll find it's user-friendly and incredibly easy to use to guarantee a straightforward operation that makes sure your aches and pains will become a permanent thing of the past.
It includes six auto programs, and these come with a useful 30-minute timer so you don't overdo it, while the three zero-gravity stages give you a wide range of options when it comes to feeling like you're floating on a happy cloud heading to Comfortville. There are dual rollers at the feet, and the L-track 4 roller massage system works hard to relieve the pressure around your shoulders, neck, and your lower back, which is perfect if you spend all day slouching in your office chair.
The most impressive feature, however, is the computer body scan technology. Here, the chair will scan your shape and size to find the ideal customized fit to suit you. With this, it guarantees a fully personalized experience that will make any other massage chair feel like it just doesn't care about you enough.
Key Features:
2 colors
6 auto programs with a 30 minute timer
Three stages of zero-gravity
Dual foot rollers at feet
L-track 4 roller massage system
Computer body scan technology
Specification:
Brand

Kahuna Massage Chair

Weight

220 pounds
BestMassage Full Body Electric Shiatsu Massage Chair
The BestMassage Full Body Electric Shiatsu Massage Chair is a sleek and futuristic-looking product that would slot comfortably into any modern home, while also adding a touch of today for more traditional decors and setups. It's not all about looks though, as well are all well aware, so it's also worth focusing on the quality of the build and components that make it a fantastic massage chair you are sure to enjoy.
Users can take advantage of five massage modes to suit their needs, and these include knocking, kneading, tapping, shiatsu, and air pressure. All of which deliver exceptional results and relieve pain and pressure like few other options available, ensuring that it won't matter why you need to use the chair, you can do so with the confidence that it does the job and makes you feel as right as rain once again. Besides this, there are three preset automatic massage programs, which are ideal if you need a quick session, and with four airbags on both sides (so eight in total), you will feel your entire body getting better by the second. It is sturdy and easy to clean, with a 200-pound weight capacity as well as faux leather material that means you can easily wipe away perspiration or even spills, especially if you get so comfortable you fall to sleep.
Key Features:
5 massage modes
3 pre-set auto massage programs
Sturdy and easy to clean
200 pound maximum weight capacity
4 airbags equipped on both sides
Effectively relieves pressure
Specification:
Brand

BestMassage

Model

Full Body Electric Shiatsu Massage Chair

Weight

63.4 pounds
Human Touch WholeBody Relax and Massage Chair
We must admit that nothing beats the feeling that comes with having a full body massage in a spa. With every touch and knead you can feel all your knots melt away into nothingness, and you can relax. However, a chair that feels just like the human touch is no longer left to your imagination with the introduction of the Human Touch WholeBody Relax and Massage Chair. This is a holistic massage chair that has been designed and assembled to soothe not only your body but your mind and soul along with it. This relaxation and massage chair offers you rehabilitation benefits, where it helps your body recover from conditions such as sciatica, back pain, fibromyalgia and arthritis. Using it regularly also increases the supply of oxygen to your blood while healing all your sore and tired muscles, reducing your recovery time from injuries, and improving your physical mobility. You can now gain relief from all the stressors in your life with the Human Touch chair massage on a daily basis.
Using this full body massage chair daily can help with your back pains from bad sitting or tension headaches from continually staring into a computer screen. This massage chair features a patented hot air technology that soothes all your tight muscles by enveloping you back and relieving your pain. Users with blood pressure issues or insomnia gain a lot of benefits from this chair's CirQlation Figure-8 technology, a feature that improves circulation around the entire body. Be sure to also check out our list of the best gaming chairs for more great items like this.
Key Features:
3 colors
BodyMap PRO feature
5 selectable programs
Cirqulation technology
Seamless orbital massagers
55-degree rotation
Specification:
Brand

Human Touch

Model

100-WB71-002

Weight

114 pounds
FDW Zero Gravity Massage Chair
Your whole body, including arms, shoulders, hips, thighs, calves, and feet, will bear testimonies after a session on this Approved Massage Chair Recliner. When the effects of the airbags are met with heat therapy, you won't only bid farewell to muscle and joint aches, your blood circulation will also get to flow better. When zero gravity is in motion, the body tends to relax more as the chair elevates the feet to the heart's level, thereby, reducing the strain on your back and reducing the stress on your heart. The three massage programs employ different methods to stretch, refresh and relax your body after a stressful day at work. What's more, this massage chair was apparently built to keep body organs, especially the heart health and at their best.
All the amazing things this massage chair can do wouldn't be obtainable without the air massage system that targets strategic spots like shoulders, calves, hips, and more to render the best massage experience. The airbags are further aided by the heat therapy that works on muscles, joints and particularly regulates blood circulation, rejuvenating your body with each experience. In an era where every space counts, this massage chair takes up little space – just about 10 inches from the wall. It is also suitable for all kinds of rooms, including bedrooms, living rooms, offices and more. The style fits right in and gives you the best value for your money. You may also be interested in some of the best kids gaming chairs from our list, so check them out.
Key Features:
Space-saving technology
3 preset auto massage programs
Zero gravity function
2 heating pads
RELAXONCHAIR Massage Chair
Go massage chair mad with the Relaxonchair Massage Chair. This chair has been upgraded and redesigned with features meant to offer all users extreme comfort, relief, and value for money. It features the zero gravity position technology that encourages relief all over your body by elevating your feet such that it's at the same level as your heart. This relieves the discomfort associated with back pains by minimizing the strain of gravity on your vertebrae. This electric massage chair is lightweight and utterly mobile and is designed from top quality soft grained synthetic leather, making it a user-friendly stress relief machine. To know the exact places to massage for comfort, the Relaxonchair features a built-in digital body sensor the is responsible for automatically measuring the length of your spine and providing a full body massage. Included in each purchase are airbags that have been uniquely designed to stretch and twist the body by inflating or deflating to massage the lower back, thighs, hips, and shoulders. Our handy guide to the best foam rollers features more great products like this.
Key Features:
4 automatic massage programs
3 manual specific targeted massages
3 levels of airbag intensity control
3 massage speed control
Specification:
Brand

RELAXONCHAIR

Weight

101 pounds
Best Massage Recliner Chair
Next up, we've got another affordable massage recliner chair. If you're looking for an entry-level massage chair, you won't find much better than the Best Massage Recliner Chair. It can't compete on quality or function with the $1000+ massage chairs, but it provides a lot of comfort for the money. It's made from soft PU leather, which makes it comfortable to sit on and extremely easy to clean. It reclines in five different positions (from 90º to 160º), allowing you to find the perfect angle for however you're relaxing. Plus, it has a two-point massaging system that you can control with eight different levels of vibration intensity. 
Of the only complaints that users have is the size of this chair. Admittedly, it's not designed for large adults but we think most people will fit just fine. If you're over six feet and 200+ pounds, you need to shop a bit more careful when you're buying a product like this anyway.
Key Features:
Made from PU leather 
2-point massaging system 
5 reclining positions
8 levels of vibration
Easy installation
Specification:
Brand

Best Massage Store

Model

56101504

Weight

62.3 pounds
Best Massage Shiatsu Massage Chair
Shiatsu is an ancient form of Japanese massage based on the concepts of traditional Chinese medicine. Instead of stroking the muscles (like a Swedish massage), it targets points of acupuncture and releases tension in your body. Of course, we can't all have a trained Shiatsu masseuse on hand, so we've got to settle for the next best thing. The Best Massage Shiatsu Massage Chair is one of the most impressive massage chairs on this list. It has three stages of zero-gravity positions, which means it leans back as the footrests raise, leaving you feeling like you're floating. This reduces strain on your vertebrae and relieves back and shoulder pain. 
Then, you've got seven massage modes to play with (knocking, kneading, tapping, clapping, Shiatsu, air pressure, and heating). In addition to this, there are a total of 42 airbags and heat therapy that target all parts of your body. You'll struggle to find a more comprehensive massage chair in the price range than this one. But be warned, it's aimed at smaller people, so if you're over six feet or overweight, it might not be suitable.
Key Features:
3 zero-gravity positions 
7 massage modes 
42 airbags
Heat therapy 
Built-in speakers 
Computerized body-scanning
Specification:
Brand

Best Massage Store

Model

848837088507

Weight

218 pounds
Best Massage High Back Office Chair
The rest of the massage chairs on this list are designed for relaxation time – when you've finished a hard day's work and all you want to do is sit in your chair for a couple of hours. But why should massage chairs be restricted to just relaxing? Most of us spend all day sitting down. It seems like a missed opportunity to be getting a massage. That's where the Best Massage High Back Office Chair comes into its own. 
It's a comfortable, well-padded PU leather office chair with a series of vibrating areas that target your upper back, lower back, and buttocks whilst you're working away. As you'd expect (for the price), it's one of the simpler massage chairs on this list. It's only got two different settings and doesn't have any heating elements in it. Having said that, a non-massaging office chair of this quality will cost the same amount, so it's a really great deal with the vibrating function.
Key Features:
Made from PU leather 
Targets upper back, lower back, & buttocks 
Two massaging modes 
Wired controller 
Adjustable height and lean
Specification:
Brand

Best Massage Store

Model

56112104

Weight

45 pounds
Massage Chair Buying Guide & FAQs
How We Chose Our Selection of Massage Chairs
Brand - In this article, we sought to provide all readers looking for the best massage chair with options from both well-known and lesser-known brands. This variety was necessary since some brands, though lesser known, produces recliner chairs of high quality. Brands found above include Relaxonchair, Ideal massage, Kahuna and Real relax.
Design - Massage chairs are different in many ways, but it's their construction that mainly sets them apart. Some massage chairs are designed with features such as the zero gravity position, while others aren't. Others come with heated airbags while others don't. This article covered the various designs available on the market.
Ease-to-Use - All chairs enlisted above ensure ease of use by users. Some don't require any installation, as they've been assembled before purchase. This makes the application extremely easy.
Reviews - User reviews from many websites were analysed and revised to select only the best massage chairs for readers. All specifications and features were researched upon to ensure that readers are given nothing but high-quality products.
Price - Affordability is relative to uses, which is why our selection consists of massage chairs with varying price ranges to cater to every potential buyer's pocket and budget.
Features to Look For In Massage Chairs
Construction - There are several technologies used to construct massage chairs, and these must be researched upon before any purchase. For example, the Human Touch Massage chair uses the CirQlation Figure-8 technology, a feature that improves circulation around the entire body. Others use their own individual patented technology.
Size & Design - The size of a massage chair is an important factor that must be considered before purchase. Size must be selected depending on the potential users of the chair. Are you going to be the only one or is the chair meant for your entire family?
Material - Some of the materials used in constructing message chairs include metal for framing and leather or faux leather for the seating.
Massage Coverage - In choosing a massage chair, select a chair that offers you with full coverage, as this will ensure your entire body is relaxed after a session. You could pick a chair that has an added option of customisation to target particular parts of your body when you need it.
Massage Styles & Programs - Research on the massage styles and programs various brand use. Some chairs come with four, while others have five, six and nine. Select one that will fulfil your relaxation needs effortlessly.
Customisation - Look out for massage chairs that give you the options of creating a massage program specific to you, if you don't need a full body massage.
Durability - Consider getting massage chairs made with high quality and sturdy materials for their frames and chairs. A metal frame ensures that your chair can withstand external forces imposed on it at any time.
Weight Capacity - Depending on its intended use, be sure to know the weight capacity any massage chair you purchase has. If it's meant for a family, look out for chairs that can accommodate various body sizes and frames such that no one is left out.
Control - A great feature that any massage chair can have is a remote control. It's even better when its wireless. This means you can switch between massages with ease at the click of a button.
Extras - There are several additional features certain chairs have, from added airbags to Bluetooth systems and liquid crystal displays. Depending on what you're in need of, research on the various brands available and their various specifications.
Types of Massage Chairs
Massage Chair Pads - Massage chair pads are an excellent option for those in need of something that is portable and automated, or something that is budget friendly. You can fold these pads up, and take them with you anywhere, transforming any chair you come across into a massage chair, from a couch to your recliner and even a loveseat. It's excellent for camping trips and extended vacations at a family member's house.
Standard Massage Chairs - Standard massage chairs come with features that increase your flexibility and also help get rid of your body pains faster.
Full-Featured Massage Chairs - The most sought-after type of massage chairs for homes is the full-body massage chair, and for a good reason. This chair can either be a zero gravity or shiatsu chair and has been designed to massage your entire body.
Shiatsu Massage Chairs - Shiatsu massage chairs are designed to offer users a holistic healing experience. Most are crafted using the Japanese cultural relaxation techniques, to heal your body and mind by releasing your blocked energy. It involves placing pressure via kneading, rolling or stretching on specific pressure points such that energy is released.
Reclining Massage Chairs - Reclining massage chairs enable users to use their chairs in various positions for any purpose, be it to relax, sleep or enjoy a good movie.
Zero Gravity Massage Chairs - With this chair, you're made to lay down horizontally with your legs and feet elevated slightly above your heart. This allows you to relax more by alleviating gravity's force on your spine.
Benefits of using a Massage Chair
Massage chairs are known to help reduce stress in people. They also assist with the reduction of blood pressure and can help with other problems such as arthritis.
Massage Chair FAQs
Q: How do Massage Chairs work?
A: To provide a user with the sensation of a massage, massage chairs are made with a device placed within the chair. This device may have a simple vibration element, or it could make use of water or even airbags to promote blood circulation.
Q: What kind of health conditions can Massage Chair help with?
A: Massage chairs help with various conditions, a few being pain, anxiety, diabetes, sleep disorders, and stress-related tension.
Q: How often should I use a Massage Chair?
A: You can use a massage chair daily, but excellent results are achieved when its used in shorter increments.
Q: How long should I stay in my Massage Chair?
A: It's advisable to sit in a massage chair for fifteen minutes at a time. Going for more extended periods can damage or bruise your muscles and body tissues.
Q: What is the 3D Massage Chair technology?
A: 3D massage chair technology consists of a roller head that can protrude an additional 8-10 cm from the track to massage areas that traditional massage chairs often neglect.
Q: How much does a Massage Chair usually cost?
A: The average cost of the most expensive massage chair is $6,000. Considering this is what you might pay a professional annually for many massages, this is an excellent investment into something you pay for once and use for as long as you please.
Sources
Human Factors And Ergonomics - Wikipedia
Food and Drug Administration - Wikipedia
Sign Up Now
GET THE VERY BEST OF GEARHUNGRY STRAIGHT TO YOUR INBOX