Best Ankle And Wrist Weights In 2022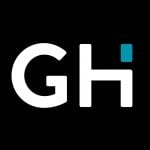 This product guide was written by GearHungry Staff
Last Updated
January 23, 2018
GearHungry Staff
GearHungry Staff posts are a compilation of work by various members of our editorial team. We update old articles regularly to provide you the most current information. You can learn more about our staff
here
.
GearHungry may earn a small commission from affiliate links in this article.
Learn more
There's no better way to sculpt your body than with resistance training. We see it with weighted vests, and they really do a number on your training regiment. You can bulk up without having extra-long sessions, and see massive results that you just can't get otherwise. Matching the right weights to your workout is crucial if you want the fast track to the perfect body. But why can't you go a bit further than weighted vests? There's nothing stopping you. Pop on a couple of ankle weights, and while you're at it, double-up and pluck them on your wrists, as well. Put on the right distribution of weight, and you'll take off more weight on the scale.
The Best Ankle And Wrist Weight
Valeo Adjustable Ankle And Wrist Weights
You want resistance, and the ability to work smarter; not necessarily harder. When you take a look at the logic of it all, you can scientifically approach workouts and workout conditions, and emerge victorious, with breaking less of a sweat. The secret is in strength training, which you can attain through resistance training. These adjustable weights are just the ticket. The price varies depending on how hard you want to train, and what your body can honestly tolerate. The biggest thing to remember with resistance training is safety. Sounds simple and boring, but it's easy to injure yourself while working out, and it can take years or a lifetime to get back to a stable level. Trust Valeo's adjustable weights, which fit just about every size, and you'll be in comfort and optimal training conditions. You'll sweat it, but not for as long as you'd think. Plus, if you put on a vest, wrist, and ankle weights, you'll feel like Goku when you're done. Our handy guide to the best weightlifting belts features more great products like this.
Key Features:
5 iron, sand-filled punches
D-ring/ double strap closure
Adjustable
Comfortable material
Specification:
Brand

Valeo

Model

VA4534BK

Weight

9.95 pounds
The best compliment anyone can pay to a pair of ankle weights is that after a few minutes, you no longer notice that you have it on. This is a compliment that we can pay to the Sportneer Ankle Weights with confidence. Designed with attention to detail and the ultimate comfort of the wearer in mind, the Sportneer weights are a top contender for the best ankle weights. The design is gorgeous and made not just to look good, but to also feel good. It features an adjustable velcro strap which makes it one size fit for all kinds of weight. What's more, the construction is one of its highpoints as it features durable trims that don't fray. Additionally, the durability of these weights is guaranteed, and the reinforced stitching of the trim makes it almost impossible to tear. So, you can use this day after day, and the velcro strap stays nearly as good as new.
Also, in the comfort category, is the material. The Sportneer ankle weight is made with neoprene which is breathable enough to deter heavy sweating. Furthermore, the material circulates air excellently and ultimately keeps you dry. This is handy as workouts are usually intense sessions and to know have a sidekick that will help develop your muscles while keeping you dry at the same time is a huge plus. Additionally, the mass is adjustable, and each can weigh up to five pounds. Although this isn't at the same level as the CAP Barbell, it does make the Sportneer ideal for walking and jogging. What's more, storing it away is not a problem as it is small and compact, and if you want to use it with your wrists, that's also a great option. You might also like to check our guide to the best kettlebell alternatives. 
Key Features:
Each ankle weight weighs five pounds
Durable trim increases durability
Velcro strap allows it to fit most people
Five removable pockets weighing 0.97 pounds each
Specification:
Brand

Sportneer

Weight

10.2 pounds
The Cuff Original Adjustable Ankle and Wrist Weight
The Cuff Original Adjustable Ankle and Wrist Weights are great for enhancing the strength of your body, and your overall fitness. These weights are just as brilliant as they fit most users easily. Once you strap them on, they feel very comfortable and snuggly. You won't experience any unnecessary weight drag that'll make your workout session so clumsy and uneasy. What's more, they are so portable and compact and can be worn under clothes. You can also swing both a wrist and an ankle weight together if you like for that balanced workout and even distribution of weight through your body.
Additionally, the material used in making this one is breathable and easy to maintain. What's more, the double stitch design delivers durability so be rest assured this ankle/wrist weight will take much pressure from a continuous workout. Furthermore, it's got hook and loop fasteners in addition to a long strap closure to secure and comfortably attach them to your wrist and ankle. Lastly, it offers weight ranging from 0.25 pounds to as much as 25pounds making customized workout possible and ideal for workouts that involve moving far distance like running. You bet it's a good addition for gym owners, fitness trainers for customers who'll like to use them but don't have theirs yet. Each pair is furnished with grommets for easy storage after cleaning. They come super cheap but prices differ with capacity.
Key Features:
Portable construction
Compact
Adjustable weight
Breathable material
Specification:
Brand

Cando

Weight

25.2 pounds
BalanceFrom GoFit Fully Adjustable Ankle Weights
The BalanceFrom GoFit Fully Adjustable Weight is an excellent option when shopping for weights. They are colorful and aesthetically pleasing to look at and can be worn with all sorts of outfits, both on the wrists and ankles. And when giving you a high level of control over your exercise routine, they will never look out of place. If you are looking to get intense with your workout, then the BalanceFrom weights are an ideal companion to get. They are useful for all sorts of exercise, including yoga, jogging, and running and you can also decide on what weight class you prefer to use as they come in pairs from one pound to five pounds; the choice is yours depending on your physical state and what kinds of exercises you want to use the weights for.
Unfortunately, the masses aren't adjustable, but this doesn't make it a bad product as there is so much it can be used for. But let's talk a bit about the construction because this is another high point of these weights. The exterior is made with neoprene, which makes for a durable product that doesn't fray, tear, or cut easily. Add to this, the reinforced stitching and moisture-absorbing material used on the inside, and you have a great product that is sure to serve you for a pretty long time. Even better; you can buy the weights safe in the knowledge that your investment is protected as these weights come with the BalanceFrom guarantee, as well as a two-year warranty.
Key Features:
Adjustable velcro strap that fits most
Moisture-absorbing material to keep you dry
Capable of being used on wrists and ankles
Two-year warranty for all buyers
Specification:
Brand

BalanceFrom

Model

BFAW-1PK

Weight

2.3 pounds
Nordic Lifting Ankle and Wrist Weights
Branded for a great aerobic workout, Nordic Lifting brings style and comfort to their premier model. You can choose between one, two, three, or five-pound weights, so you'll be able to prepare for absolutely any workout ahead of time. Resistance training is imperative to building muscle mass while burning calories through a cardio workout. These weights are great for children, too—just glance over the responses directly from Nordic Lifting; direct responses from the company professionals show that their customer service is always willing and at-the-ready. Be sure to also check out our list of the best weightlifting gloves for more great items like this.
Reehut Durable Ankle And Wrist Weights
One of the best prices you're going to get for optimal comfort resides in Reehut's rendition of wrist and ankle weights. Whether you want single pound weights or four-pound weights, you'll be able to benefit from Reehut's stylish and ergonomic design. You get a one year warranty, as well as the adjustable features that you need to contour to your body. When you exercise, your body swells and contracts—we all know that—but it can make using your weights uncomfortable. Reehut really focuses on comfort here, making them the perfect introductory wrist and ankle weight set for you to get used to before heading up to larger weights. You can select five different weight set sizes, adding to the versatility. Love this product? Check out our review of the best adjustable dumbbells for our top picks.
A grand total of three pounds between the two, encased in a comfortable and fashionable cyan-and-black cover; this is the epitome of relaxation while running. You're already working hard—shouldn't your gear work for you? Yes4All also comes in other colors, though the standard selection is the least expensive. These weights are the perfect size to use for physical therapy, or for children looking to train for gymnastics and other activities. These are designed to fit on just about anyone who wishes to use them, and users lose their cost-effective price point. This is a perfect set of weighs for introductory users. Don't forget to also check our selection of the best battle ropes, for more great fitness equipment.
Henkelion Adjustable Ankle Weights
When it comes to weight training, you need to increase the amount of weight as you get stronger and fitter. This provides more resistance for your body and helps you achieve your fitness goals. The best thing about the Henkelion Adjustable Ankle Weights is that they have separate weight bags so you can adjust the weight from one pound all the way up to ten pounds. They're made from mercerized cotton, which is a breathable fabric that wicks moisture naturally, so your wrists and arms don't get too sweaty. Plus, they're durable enough to withstand hundreds of intense workout sessions. We highly recommend these ankle weights if you're looking to add resistance to your workouts.
Key Features:
Adjustable from 1lb – 10lbs 
Separate weight bags 
Made from mercerized cotton
Moisture-wicking 
Available in four colors 
Specification:
Brand

Henkelion

Weight

10 pounds
Ankle And Wrist Weight Buyers Guide
You're looking to get great resistance training, all without breaking the bank. After all, it shouldn't be expensive to get in shape, right? The brands we've selected each have attractive prices, which are great, but you should know exactly what you need to look for when picking out the prime pair of weight for you. It seems simple, but there are a lot of variable you won't think of until you're in the middle of using them. Don't regret a purchase—learn the essentials of wrist and ankle weights, their best uses, and the cons about them. 
How To Select The Correct Weights
There are a few steps to this one: what do you need? What weights are perfect for your specific body type and requirements? Fitness should never be an afterthought; everyone should be more active in taking charge of their health, their bodies, and the best way to do that is with resistance training. Here are the two main ways that we already train, and how resistance can increase improve our workout, and increase our muscle output—and even speed the process up, if you're got the guts.
We all know that cardiovascular training—running, biking, jogging, the works—is going to burn those calories, and that's the key to weight loss. If you go on an hour-long run, adding even just a few pounds of resistance can improve your overall shed calories. Even if you only add a few pounds to your workout, you can see additional calories being shed. A one-hour run with some additional weight can help you burn an extra 20-200 calories, depending on how much weight, and how intense your workout is.
Most of your weight loss capability actually comes from strength training—not cardio alone. Cardio is definitely beneficiary, but when you stop the workout, cardio stops working for you. On average, it takes four hours for your body temperate to return to normal after any workout, and during that time, your metabolism receives a boost, but it's not the same as strength training. You get a rough thirty-six hours post strength workout that your body will continue to burn calories and build muscle. That's why you often hear about taking time off between workouts; it's actually true. The more weight (in a safe manner) the better your workout, and the more effects your muscle building period will have.
Benefits Of Ankle And Wrist Weights
We know that using these weights aids in resistance training, which can help you burn more calories, and build better muscle, but it's about where that muscle goes that counts. They may seem like a minor addition to your workout, but when you apply small boosts to each individual workout, it adds up quickly.
Toning Your Legs - Resistance means more muscle, but that muscle doesn't always go to your legs. In most cases, resistance training applies towards your arms and torso in exercises like chin-ups and push-ups. When you use ankle weights, you'll be putting all of that muscle growth potential in your legs, which can be one of the most difficult areas of the body to tone. You have less area to work with, and it's exactly why you need to utilize as much resistance training as possible in key, hard-to-train areas.
Endurance Training - One key point that a lot of others fail to focus on is your stamina, or your endurance. Resistance training, as a general rule, will increase your endurance levels, but they also drain you physically. With wrist and ankle weights, you get just enough additional resistance to break a harder sweat, but without training every muscle in your body with numerous machines at the gym. This is going to give you the perfect level of weight loss and strength training, all while keeping your energy at a stable level.
Safety Precautions When Using Weights
Resistance training for muscle growth and weight loss? Before you count yourself in, you definitely need to assess your own personal health, and decide if adding these to  your regiment is going to be beneficial, or detrimental to your health. Here's what you need to look for.
Joint Pain
If you suffer from rheumatoid arthritis or any other joint-damaging condition, using ankle or wrist weights could potentially enflame your joints and cause additional pain or damage. If you haven't secured them to yourself properly, they'll be dragging on your joints and just sort of moving around, causing irritation. If you suffer from any type of joint pain, wrist and ankle weights may not be suitable for you.
Ligament Tears
You ever heard of "Go big or go home?" Yeah. When it comes to workouts, that's bull. Going big right from the get go is a surefire way to end up in the infirmary, so don't opt to be mister macho. If you determine, after a short trial, that ankle and wrist weights are not for you, you don't want to regret using ten pounds of extra weight and damaging your ligaments, when you could've started small and incurred less physical damages.
Carving The Path
Your ankle and wrist weight training is supposed to enhance your workout; not make everything harder. If you're noticing extreme pain after use, you need to take it easy for the rest of the day, and considering going down a few notches in overall weight before continuing. Even if you don't get injured while exercising, you could be laying the groundwork to sustain greater injuries throughout the day. It only takes a gentle push to cause further damage.
Information in this article regarding to health and safety have been conducted via research, and are not the directions of a licensed doctor. Any health-related guidelines located within this article are purely for entertainment purposes and should be further examined before utilizing any products on this page for personal use. GearHungry is not held responsible for any injuries you may incur while using the products listed above.
Sign Up Now
GET THE VERY BEST OF GEARHUNGRY STRAIGHT TO YOUR INBOX