Best Wireless Gaming Mouses in 2022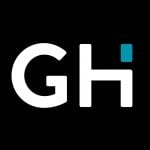 This product guide was written by GearHungry Staff
Last Updated
January 26, 2018
GearHungry Staff
GearHungry Staff posts are a compilation of work by various members of our editorial team. We update old articles regularly to provide you the most current information. You can learn more about our staff
here
.
GearHungry may earn a small commission from affiliate links in this article.
Learn more
While the impending death of the computer mouse has been forecast since the turn of the century the little bugger lives on. Sure, those who had little to no business owning a PC to begin with have embraced the smartphone and its touch screen, but those with a more robust computing agenda continue to keep mouse manufacturers in the business. This holds especially true for gamers, who make demands of the computer mouse never envisioned by Douglas Engelbart when he demonstrated the first mouse prototype in 1968. With the spirit of progress in mind, we present our choices for the best wireless gaming mouse of 2019.
The Best Wireless Gaming Mouse
Logitech G305 LIGHTSPEED Wireless Gaming Mouse
The Logitech G305 is our choicest item in this article for solid reasons. With its ultra-high performance, you are sure to get the best gaming experience ever. What's more, the 12,000 DPI and proprietary HERO optical sensitivity provide an unbeatable tracking precision. Its AA powered battery would leave you in a rush of excitement for over 250 hours.
It is designed to be portable and comfortable in every regard. Hence, this sleek palm grip mouse weighs 99 grams. It can also attain a speed greater than 400 IPS with a maximum acceleration of 40G. If you have a knack for multitasking, the multiple programmable command buttons would definitely come in handy.
Key Features:
200 to 12000 DPI rating
Improved proprietary Lightspeed cordless high-performance mouse
Sleek and portable
Inbuilt storage and USB cordless receiver
Specification:
Brand

Logitech G

Model

910-005289

Weight

1.6 ounces
Steel Series Rival 650 Quantum Wireless Gaming Mouse
Next up from Steel Series, we're taking a look at their Rival 650 wireless gaming mouse. With lag-free performance and 24-hour continuous battery life the manufacturer claims this mouse currently offers the world's lowest and most accurate lift-off distance. It's customizable from .5mm to 2mm and can be completely personalized with no less than 256 different center of gravity weight configurations available. Sounds impressive and certainly, it looks impressive too with it's innovative and futuristic looking design which features 8-zone RGB prism lighting.
The Rival 650 Quantum mouse is all about performance as you'd expect. It's fitted with a powerful 32-bit ARM processor so that you can save your favorite settings and with true 1 to 1 tracking, it sets a new standard for gaming sensors. It's highly accurate and responsive, delivering better control and faster movement. Depending upon the gaming surface you're playing on, those sides can also easily be removed for more secure and better placement. There's little surprise that this gaming mouse is loved by the professional esports industry with many athletes selecting it as their mouse of choice for competitive gaming events.
Key Features:
Fast charging with 24+ hours battery-powered support
The most precise and lowest lift-off detection
Glitch-free high performance
TrueMove 3+ and dual sensitivity system
Specification:
Brand

SteelSeries

Model

62456

Weight

5.8 ounces
Combines lag-free performance with an advanced dual sensor system
Fitted with 32-bit ARM processor and guaranteed to 60 million clicks
Mouse can be personalized with 256 weight configurations
TrueMove3+ technology for freedom and faster movement
Some customers complain about the side pads leaving a sticky residue
The mouse is better suited to larger hands
Corsair Harpoon RGB Wireless Gaming Mouse
For life in the gaming fast lane, then take a look a this Corsair Harpoon rechargeable gaming mouse which features their slipstream wireless technology for not only high speed and reliable connections but also excellent long-range wireless connectivity too with sub-1ms connection speeds. Weighing in at just 99g it's lightweight to operate so great for those all-night fast and furious gameplay sessions. You might need an energy drink to keep you going, but at least you can play without hand fatigue.
It's simple and easy to set up and is comfortable to operate with an ergonomically contoured shape and textured rubber side grips which provide a confident and assured hold. There's no point entering into an epic gaming battle if your battery life is going to let you down and with the Corsair Harpoon you've none of that to worry about either. You can play for days with up to 60 hours uninterrupted battery life or simply plug it back into wired mode to continue playing while charging. With six fully programmable buttons, a 10000 DPI optical sensor and also ultra-durable Omron switches, this is one highly accurate, responsive and powerful customizable wireless mouse.
Key Features:
Portable contour-shaped design
6 strategically-positioned remappable buttons
Xbox One compatible
Battery and rechargeable outlet
Specification:
Brand

Corsair

Model

CH-9311011-NA

Weight

3.52 ounces
Hyper-fast play mode thanks to sub-1ms slipstream technology
Lightweight construction from long-lasting comfort and extended gameplay
USB adapter included for simple plug and play
Six fully programmable buttons for customizable in-game play
No option to customize DPI settings; only two presets
Shape and texture of the mouse not to everyone's liking
Logitech G900 Wireless Gaming Mouse (Chaos Spectrum)
The Logitech G900 wireless mouse rids you of the scourge of lag time by virtue of its 1ms report rate. This mouse has performance on the brain as evidenced by its 2.4 GHz wireless connection and its svelte 107 gram weight. The optical sensor in play here is considered by some to be the best in the industry and delivers incredible accuracy when you're in the heat of the digital battle.
If the worst thing you can say about a mouse is that it's not a cheap gaming mouse and that it weighs 107 grams then there isn't really much to complain about. And that's certainly the case here. The G900 is a world class wireless mouse that will help you on your quest to attain the gaming mountaintop.
Key Features:
Lag-free, super-fast signal
Seamless transition to wired option
PMW3366 gaming sensitivity system
11 customizable buttons and both-handed design
Specification:
Brand

Logitech

Model

910-004558

Weight

3.84 ounces
The G900 is fully customizable from lights to dpi to whether you use it as a leftie or rightie
Action is remarkably smooth and fast, clicks are spot on and lag-free
Battery life on the G900 is excellent, delivering 30 hours per charge
The G900 is going to take a bite out of your bank account but it's worth it
107 grams might be a wee bit heavier than ultimate gamers are used to
E-Blue Mazer II – Wireless Gaming Mouse
The Mazer II E-Blue mouse is the newest upgrade of the company's well-known Type-R gaming mouse. This new model sports a refined design ethos and faster, more accurate performance than ever before. With 2.4GHz wireless transmission up to 30 feet from source and a useful lifespan up to 5 million clicks you'll be gaming 'til kingdom come.
The fact that Mazer designs and builds for a right hand only world is not something to be commended but there's no doubt their E-Blue right handed mouse is a technological thing of beauty. We banged away for hours with nary a misstep and the response was spot on throughout.
Key Features:
Improved design with LED lighting scroll wheel
2.4GHz stable wireless connection
250Hz polling rate
Durability of over 5 million clicks
Specification:
Brand

E-Blue

Model

EMS601BKAA-NF

Weight

11.2 ounces
The 3000 frames per second tracking rate leaves no room for errors
Extremely comfortable even when engaged for hours in the heat of digital battle
Adjustable on the fly dpi is smooth as silk
Side button placement is questionable
The mouse may ride a bit low for some gamers
Razer Lancehead Wireless Gaming Mouse
The Razer Lancehead is sleek and stylish but more important than that it works like nobody's business. The mouse is a joy to hold even for long hours and that's a function of great engineering. The rubber grips are generously sized and more comfortable than on some of their previous mouses. Programming the mouse is very simple using Synapse including setting up the all-important lighting scheme, and the mouse pad calibration capability is nice to have if you're into that sort of thing.
The Razer Lancehead Professional is comfortable, dependable, fast, accurate and you'll get a 24 hours of gaming out of a single battery charge. It also acknowledges the existence of our left handed friends and the dual on-board and cloud storage capability is a nice touch. If performance is what drives you, you need to have the Razer Lancehead on your short list when it comes to a new mouse. Our handy guide to the best vertical mouses features more great products like this. 
Key Features:
19 MMO enhanced remappable buttons
Patented Razer Synapse system for complete control
1000 Hz polling rate /8200 DPI
20 hours of battery support with a charging outlet
Specification:
Brand

Razer

Model

RZ01-02120100-R3U1

Weight

4 ounces
Looks as good as it feels with fully and easily programmable lighting scheme
Maximum polling rate of 1000 Hz and minimum of 125 Hz
Fully ambidextrous for lefties as well as righties
If you're into transformer-like design cues you'll be disappointed. A minor 'con' to be sure
Nobody is going to categorize this mouse as 'affordable'
Logitech MX Master Wireless Gaming Mouse
Logitech sometimes refers to this as their 'flagship' mouse and while it's a joy to use and undoubtedly an impressive piece of gaming kit we would argue the company's G900 is a slightly better mouse in several respects. That said however you can't really lose with the MX Master (unless of course you're left handed).
While this might not be our choice for the absolute best Logitech mouse, it's not far from their best gaming mouse that's for sure. And that's saying something. From the precise and uber-adaptable Darkfield laser sensor to the ability to switch seamlessly between 3 different machines to the lightning fast recharge capability and attractive price there's a lot to like.
Key Features:
Unique thumb wheel
Advanced power management
The Dark field Laser sensor
Specification:
Brand

Logitech

Model

910-004337

Weight

5.1 ounces
Logitech obviously put a lot of time and effort into the design of this mouse and it shows.
The Darkfield laser sensor fears no surface and that includes glass.
Charge it for the whole day in about 4 minutes using the USB cable.
The side scroll feature takes some getting used to as does any type of unique tech feature.
Some of our reviewers noted that it felt a little bulky. You may disagree.
Logitech G602 Lag-Free Wireless Gaming Mouse
From the on the fly dpi adjustability to the 250 hours of battery life and 20 million click lifespan, the Logitech G602 may be the best overall value in the company's arsenal. True wireless gaming with virtually lag-free performance is the order of the day here with response times of 2ms and true 2.4GHz wireless performance up to 10 meters.
While this is a right-hand only mouse it has too much going for it. You'll enjoy all the features and benefits laid out above as well as the ability to switch between Endurance and Performance modes or adjust your dpi settings all at the touch of a button. 2ms response times means goodbye lag-free performance.
Key Features:
Delta Zero sensor technology
11 programmable button
Up to 250 hours of battery life
Specification:
Brand

Logitech

Model

910-003820

Weight

15.2 ounces
11 fully customizable controls for optimal versatility and performance.
20 million click lifespan means the only limit on this mouse is changing technology, not use.
Up to 250 hours of battery life sets the standard for a wireless mouse.
Right hand mouse design leaves lefties out in the cold.
The 11 programmable buttons may be 5 or 6 too many for practical use.
250 hours of battery life is something that may or may not happen.
Logitech G Pro Wireless Gaming Mouse
For years, Esports gamers have been waiting for a mouse that's designed specifically for them. The Logitech G Pro is the answer. It's the result of two years worth of research and design, alongside professional Esports gamers, and has a bunch of advanced technologies that make it more responsive than almost anything else out there on the market. If you're looking to improve on your Esports performance, this is unquestionably the mouse for you. 
The most crucial bit of tech in the Logitech G Pro is the Hero 16K sensor, Logitech's most accurate sensor to date. It has 16,000 DPI, making it around 10X more responsive than the kind of cheap mouse you'd pick up for around $10. It also has vastly improved wireless technology that provides a lightning-quick 1-millisecond report rate connection. Add these together and you've got one of the most accurate wireless gaming mouses on the market. Other features include four removable and customizable mouse buttons, for added versatility. Plus, it has an improved battery that needs to be recharged every 48 hours. 
Key Features:
Hero 16K sensor 
16,000 DPI 
1-millisecond report rate 
Four customizable buttons 
Rechargeable 48H battery 
Personalized lighting 
Specification:
Brand

Logitech

Model

910-005270

Weight

2.88 ounces
Lightning-quick report rate 
Versatile button design 
Super accurate 
Long battery life 
Lightweight 
Some issues of double-clicking
Wireless Gaming Mouse Buyers Guide
We understand that the features that make up a quality gaming mouse are subjective. So prior to the compilation of this list of best wireless games mouse, several factors were put into consideration by us. They include :
Size and Thickness - Wireless gaming mouse comes in different sizes and forms; from very large to ultra-small, rubber to cloth, and super-thin to extra-thick. You will need a large gaming mouse when you play games with low sensitivity. On the other hand, you will require a small gaming mouse for high frames per second (FPS) games. Furthermore, the thickness of a wireless mouse is also very important. Thin mice typically come lightweight while thicker ones are heavier but provide support to the wrist when gaming.
Type of Sensor - This is another vital feature to look out for in a wireless gaming mouse. There are 2 types: Optical and Laser sensors. The former has a high tracking precision but requires a smooth surface to function effectively. While the latter has an appreciable precision level and works perfectly on any surface.
RGB Lighting and Customization - Most gaming mice such as Corsair, Razar and Logitech adorn their products with customizable LED lighting systems. You can choose from millions of colors and personalize it to your taste. These lights help to illuminate the layout of the mouse. They are synchronizable across devices such as keyboards and headsets.
Response Time - The response time is directly proportional to how fast a mouse action displays on the monitor. Hardcore gamers would attest to the fact that the responsiveness of a gaming mouse could determine if you would enjoy the gameplay. It is advised that you do not settle for a rate below 1ms. Although the difference between the response time of gaming mice may seem negligible, the effect is not. For instance, in a game such as Overwatch, a mouse user with 1ms delay time will always get the kill than a user with 8ms delay rate - even if both gamers fire simultaneously.
DPI Adjustability - The Dots per inch of a gaming mouse matters a great deal. While some mice have adjustable DPI, others do not. The higher the DPI value, the more sensitive a gaming mouse becomes. In practice, if you glide the mouse a little, it covers a large distance on the monitor. Most quality gaming mouse available in the market range from between 2000 to > 4000 DPI. This value can be adjusted by simply clicking a programmed button on the mouse. Please note that DPI does not necessarily have a direct effect on gaming. However, a low DPI mouse requires a large pad for hand movements.
Comfort and Grip - By nature, man seeks comfort in everything he does. That includes gaming. Some mice have ambidextrous design while others not. The grip style of a mouse can determine the level of comfort you would get. The different types of grip styles include palm grip, claw grip and fingertip grip.
Wireless Gaming Mouse FAQ
Q: How does a wireless gaming mouse work?
Insert the mouse wireless receiver.
Ensure the mouse is charged or battery supported.
Switch on the mouse.
Connect the mouse manually or automatically to the computer device.
Check the connection by moving the mouse about. At this point a properly -functioning mouse would work perfectly.
Q: Is a wireless or wired mouse better for gaming?
A: The wireless mouse is equally effective as the wired one. However, for competitive games, it is better you opt for the cabled mouse because the delay time is arguably shorter. This difference would give you a competitive advantage over a wireless mouse.
Sign Up Now
GET THE VERY BEST OF GEARHUNGRY STRAIGHT TO YOUR INBOX