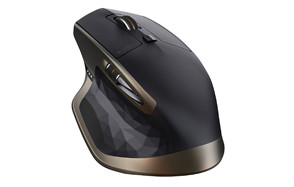 Logitech MX Master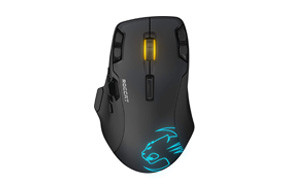 Roccat Leadr Wireless Multi-Button Gaming Mouse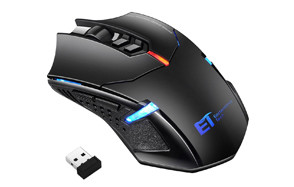 Habor Wireless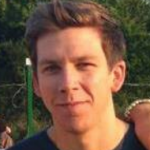 While the impending death of the computer mouse has been forecast since the turn of the century the little bugger lives on. Sure, those who had little to no business owning a PC to begin with have embraced the smartphone and its touch screen, but those with a more robust computing agenda continue to keep mouse manufacturers in business. This holds especially true for gamers, who make demands of the computer mouse never envisioned by Douglas Engelbart when he demonstrated the first mouse prototype in 1968. With the spirit of progress in mind we present our choices for best wireless gaming mouse of 2019.
The Best Wireless Gaming Mouse
Wireless Gaming Mouse Buyers Guide
Q: Are Wireless Mouses Good For Gaming?
A: While there was a time in the not-too-distant past that anyone arguing a wireless gaming mouse could keep up with a wired mouse would be laughed at, those days have gone the way of the lag. Today's wireless mouse is every bit the equal of its wired counterpart and provides you a much higher degree of overall flexibility.

Q: Wireless Gaming Mouse That's Around $35 Or $40?
A: Our last two choices listed above are $40 or less. Either one will provide you most of the features of a wireless mouse that's 2, 3 even 4 times the price. If you are looking for one under $40 to fulfill your wireless gaming needs you'd do well to consider either of those.
Q: What Are Some Good Wireless Bluetooth Brands?
A: Without a doubt Logitech leads the way in this category. Although Samsung and Microsoft also make fine Bluetooth mouse products.
Things To Consider When Buying A Wireless Gaming Mouse
Response Time - One of the great advances that has enabled the wireless mouse to largely supplant the traditional wired mouse is the incredible increase in speed. If you're tired of your gaming experience lagging behind your input look for a wireless mouse with a response time of no less than 2ms and preferably one with a 1ms response rate. You'll want your new wireless mouse to accommodate 2.4GHz connectivity at 10 meters. This will ensure you're always in the game.
DPI Adjustability - The ability to adjust your resolution on the fly provides the ability to customize the appearance of the environment when details need to be inspected or considered. Look for a mouse that provides you at least 5 different dpi settings that can be adjusted without having to stop what you're doing.
Weight - A lot of gamers spend hours in front of the screen. Over this time a heavy mouse can begin to wear down even the most robust forearms. Look for one that's lightweight unless you want your performance to suffer late in the game.
Battery Life - You'll want to get at least 24 hours out of a single charge with a rechargeable battery. It's also nice if your mouse will accept alkaline backups just in case you miscalculated and the Lithium-ion battery dies in mid performance.
Price - You can spend several hundred dollars on the top gaming mouse. But unless you operate at the very pinnacle of the sport why on earth would you when you can get an excellent 2.4GHz mouse with 2ms response rates for under $20?
Conclusion
The wireless gaming mouse has finally caught up with and in many ways overtaken the wired mouse. With 2.4GHz wireless performance and a dizzying array of programmability options there's nothing you can't do today with a digital mouse. Keep the above factors in mind when searching for your new digital mouse and you're sure to find a mouse that suits your needs and budget to a T.

We hope you enjoyed this overview of the 10 best wireless mouse models and be sure to check back for more informative review pieces being uploaded regularly.