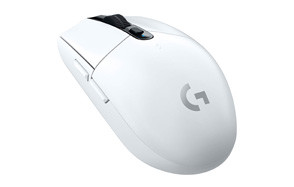 Logitech G305 LIGHTSPEED Wireless Gaming Mouse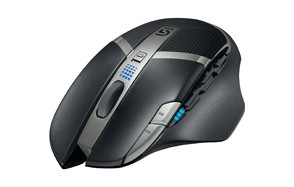 Logitech G602 Lag-Free Wireless Gaming Mouse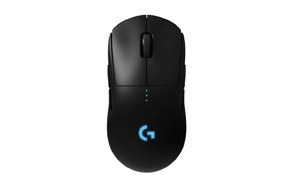 Logitech G Pro Wireless Gaming Mouse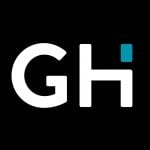 While the impending death of the computer mouse has been forecast since the turn of the century the little bugger lives on. Sure, those who had little to no business owning a PC to begin with have embraced the smartphone and its touch screen, but those with a more robust computing agenda continue to keep mouse manufacturers in the business. This holds especially true for gamers, who make demands of the computer mouse never envisioned by Douglas Engelbart when he demonstrated the first mouse prototype in 1968. With the spirit of progress in mind, we present our choices for the best wireless gaming mouse of 2019.
The Best Wireless Gaming Mouse
Wireless Gaming Mouse Buyers Guide
We understand that the features that make up a quality gaming mouse are subjective. So prior to the compilation of this list of best wireless games mouse, several factors were put into consideration by us. They include :
Size and Thickness - Wireless gaming mouse comes in different sizes and forms; from very large to ultra-small, rubber to cloth, and super-thin to extra-thick. You will need a large gaming mouse when you play games with low sensitivity. On the other hand, you will require a small gaming mouse for high frames per second (FPS) games. Furthermore, the thickness of a wireless mouse is also very important. Thin mice typically come lightweight while thicker ones are heavier but provide support to the wrist when gaming.
Type of Sensor - This is another vital feature to look out for in a wireless gaming mouse. There are 2 types: Optical and Laser sensors. The former has a high tracking precision but requires a smooth surface to function effectively. While the latter has an appreciable precision level and works perfectly on any surface.
RGB Lighting and Customization - Most gaming mice such as Corsair, Razar and Logitech adorn their products with customizable LED lighting systems. You can choose from millions of colors and personalize it to your taste. These lights help to illuminate the layout of the mouse. They are synchronizable across devices such as keyboards and headsets.
Response Time - The response time is directly proportional to how fast a mouse action displays on the monitor. Hardcore gamers would attest to the fact that the responsiveness of a gaming mouse could determine if you would enjoy the gameplay. It is advised that you do not settle for a rate below 1ms. Although the difference between the response time of gaming mice may seem negligible, the effect is not. For instance, in a game such as Overwatch, a mouse user with 1ms delay time will always get the kill than a user with 8ms delay rate - even if both gamers fire simultaneously.
DPI Adjustability - The Dots per inch of a gaming mouse matters a great deal. While some mice have adjustable DPI, others do not. The higher the DPI value, the more sensitive a gaming mouse becomes. In practice, if you glide the mouse a little, it covers a large distance on the monitor. Most quality gaming mouse available in the market range from between 2000 to > 4000 DPI. This value can be adjusted by simply clicking a programmed button on the mouse. Please note that DPI does not necessarily have a direct effect on gaming. However, a low DPI mouse requires a large pad for hand movements.
Comfort and Grip - By nature, man seeks comfort in everything he does. That includes gaming. Some mice have ambidextrous design while others not. The grip style of a mouse can determine the level of comfort you would get. The different types of grip styles include palm grip, claw grip and fingertip grip.

Wireless Gaming Mouse FAQ
Q: How does a wireless gaming mouse work?
Insert the mouse wireless receiver.
Ensure the mouse is charged or battery supported.
Switch on the mouse.
Connect the mouse manually or automatically to the computer device.
Check the connection by moving the mouse about. At this point a properly -functioning mouse would work perfectly.
Q: Is a wireless or wired mouse better for gaming?
A: The wireless mouse is equally effective as the wired one. However, for competitive games, it is better you opt for the cabled mouse because the delay time is arguably shorter. This difference would give you a competitive advantage over a wireless mouse.