Last updated:
10 Dec 2020
5 Best Lap Desks For Gaming (Review) In 2021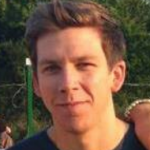 This product guide was written by Jordan Carter
Published
October 23, 2019
For gamers, comfort is a crucial part of the often marathon-esque experience. This is why we find gaming chairs, gaming desks, ergonomic mice, and more being a staple of any setup. But not all gamers have the space to dedicate a single room to their digital adventures, which is why the best lap desk for gaming is an essential addition to their arsenal.
With a variety of features to ensure your gaming laptop or mechanical gaming keyboard performs just as it should, a gaming desk for your lap ensures all the creature comforts of a full setup without dedicating a whole space. Instead, it allows you to engage in night-long battles against strangers and friends from across the world all from the comfort of your living room, close to all the snacks, refreshments, and actual human interaction you won't always get from holing yourself away.
Ranging from the basic to the advanced, along with all the awesome features you need from a gaming lap desk in between, we've collected the 5 finest options available, suitable for serious gamers but also those looking to ease their way into the wonderful world of top-quality setups.
The Best Lap Desk For Gaming
Lap Desk For Gaming Buying Guide
How We Chose Our Selection Of Gaming Lap Desks
As with all our selections, we want to ensure we only identify and recommend the finest products available. However, it's not as easy as just picking out which products look cool (although that sometimes helps). Instead, we use our tried and tested selection method to guarantee we find the right products that deliver exactly what you expect them to. Here's how we did it:
Reviews - As always, reviews are our number one go to option when seeking out the best products to recommend for you. We do this because we rarely have the time to spend months ensuring everything about a product is up to standard, so instead, we turn to testimonies from customers who have used the product for months and maybe years to help us get an informed idea.
Through these reviews, we're able to work out the good, the bad, and the ugly and this ensures we only select the highest quality products for you to add to your ever growing setup of awesome gear.
Price - We also need to think about the price of the products we recommend, too, as we understand that not all of our readers have the need or the budget to pay for the best, most expensive gear. To guarantee everybody can find something for them, we search for a range of products with varying prices that deliver exactly what you need. This means it doesn't matter if you're a professional gamer, or just someone who likes to play in their spare time, we've got something that fits your price range.

Features To Look For In Gaming Lap Desk
Before you celebrate choosing the best lap desk for gaming by splurging your wage on all of those games and extra gear you've had your eye on for a while, make sure you know which features will be most beneficial for you. As with any product, what works for some people may not be as true for your situation.
Size - Thinking about the size of your gaming area, whether that's your sofa, bed, or hammock will help you decide which gaming lap desk is the right one for you. It should be large enough that you can sit with it easily wherever you play your games without feeling cramped or needing to be arranged awkwardly to ensure you have the maximum range of movement for using your mouse and reaching the right keys.
A desk that's too large will make it more difficult to move between keys, which could prove to hinder your performance. Likewise, a lap desk that's too small may not give you enough space to keep your laptop or keyboard, depending on what you use.
Dedicated gaming lap desks also need enough space and size for optimal cable management, so while you may prefer one that's more compact, it's important to consider how much more convenient a cable management section will be to help you save space and make your devices easier to organize.
Mouse Surface - A decently sized mouse surface will immediately give you an edge over other gamers, but it's not just the size of the surface you need to think about. For the best mouse performance, finding a lap desk with a surface that can read and react with the optic laser is essential.
Without this surface, you risk struggling to operate your mouse as you need to, which can have a disastrous effect on your gaming performance. To prevent any unfortunate rage quitting and mid-game meltdowns, we recommend finding a mouse surface that is both large and responsive.
Not all lap desks offer such a surface, though, and if this is the case, it's essential that you invest in a gaming mouse pad to get the most from your new completely portable setup.

Comfort  - While the best gaming chairs offer superb back support and gaming desks often allow you to alter the height to better suit you, this isn't possible with lap desks, and considering how long these gaming sessions can be, it's essential they do what they can to provide optimal comfort to keep you focused on your game.
With this in mind, it's important to look for lap desks which provide cushioning underneath for it to sit on your lap comfortably. Also consider the design around where you will rest your wrists, as a poor design may cause rubbing and discomfort. The keyboard and mouse area should also not be too far away, as that can contribute to unwanted strain.
If you want to ensure complete comfort, it's also beneficial to find a lap desk with ventilated areas to allow your devices to breathe and prevent overheating. Not only will this help you keep cool, it will also keep your accessories in top condition and help them maintain high performance.
Sources:
Why Use a Lap Desk or Desk Stand - Laptop Desk
The best!
Gear, gadgets & stuff for men
Straight to your inbox